Elevate Your Business: Choose the Top E-commerce Fulfillment Service in Australia!
Attention Australian e-commerce business owners! Want to stay ahead of the competition and tap into the massive online shopping market? It's time to partner with a reliable e-commerce fulfillment provider in Australia. With over 91% of Australians having access to online shopping, it's crucial to keep up with their expectations for top-notch service.
Customer service is key in e-commerce, and 69% of Aussies agree. That's why it's essential to prioritize your clients and entrust your logistical needs to an experienced and trusted e-commerce fulfillment company. Let us handle the nitty-gritty of your order processing, inventory management, and shipping, so you can focus on providing exceptional customer experiences and growing your business.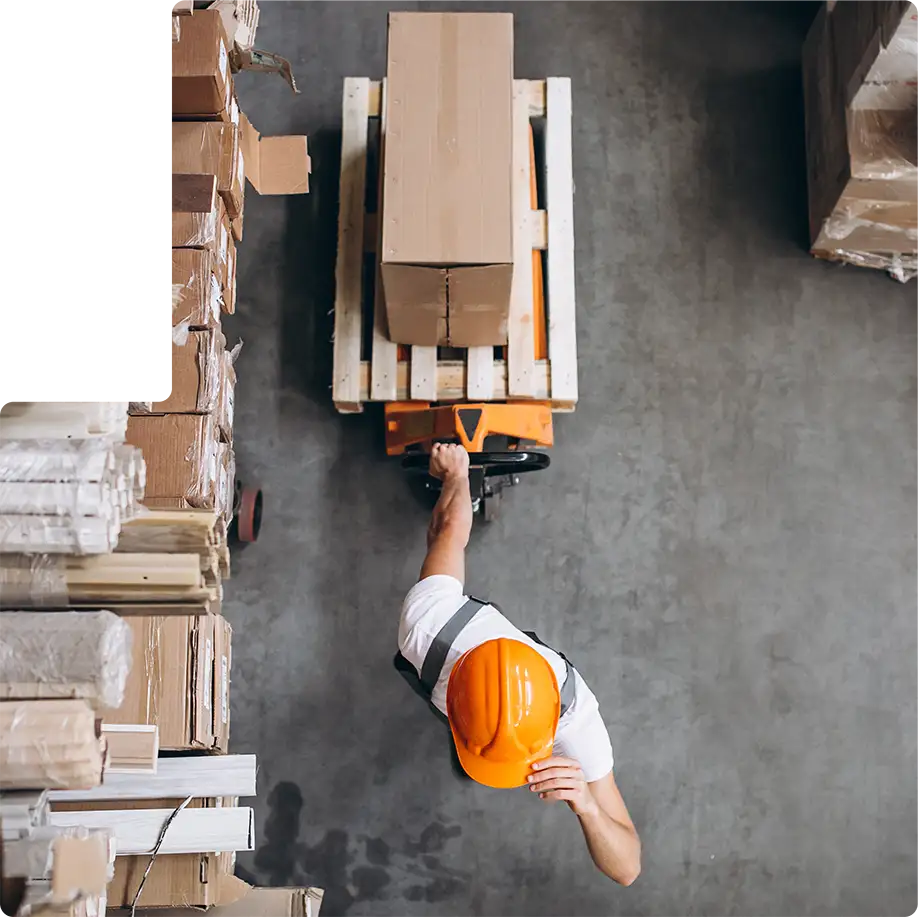 Say hello to Locad. Australia's Best
E-commerce Fulfillment Service!
Look no further than Locad – the best e-commerce fulfillment service in Australia. With years of experience in the industry, Locad offers state-of-the-art solutions to help you meet your customers' needs with ease and speed while saving you time and money, making it the right choice for all your logistical needs.
At Locad, we understand that each e-commerce business has unique requirements and challenges. That's why we offer tailored solutions to your specific needs, whether a small start-up or a large enterprise. Our cutting-edge technology ensures that your operations are streamlined and efficient. Our team of logistics experts are dedicated to providing excellent customer service and support, so you can focus on growing your business with confidence.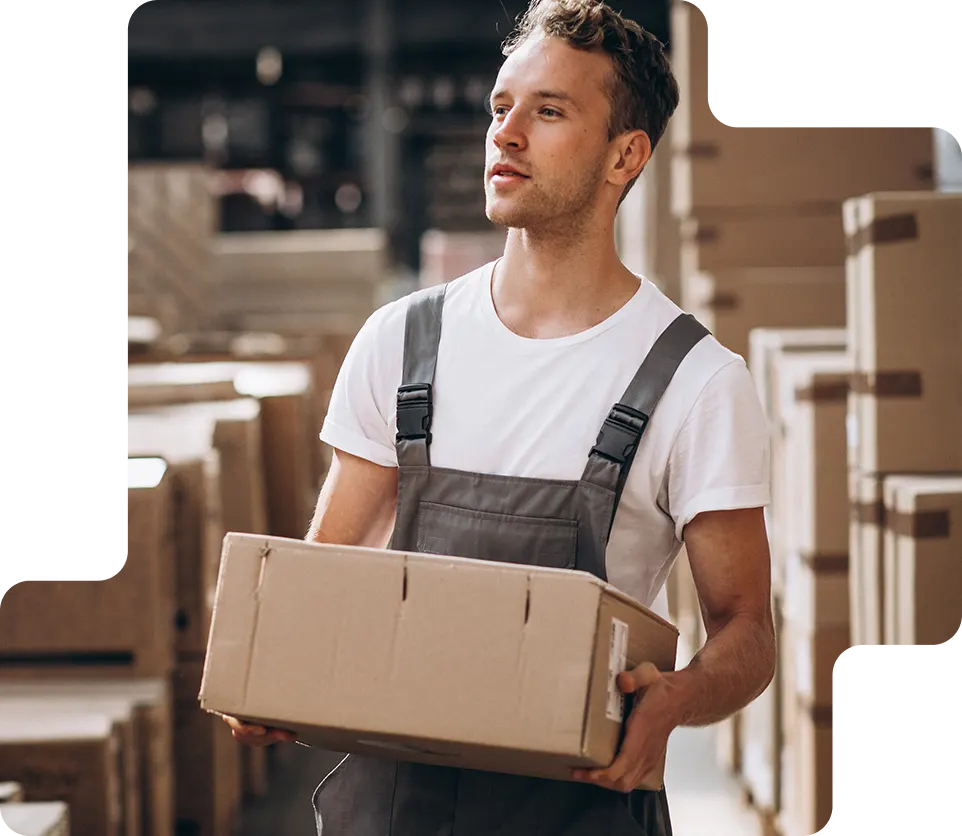 Take your Australian
e-commerce business to the next level with Locad
Improve your customers' experience: Outsourcing your logistics to a reliable Australian e-commerce fulfillment provider like Locad can help improve your customer experience. This is because Locad have the expertise and technology to process orders accurately and deliver them promptly. Satisfied customers are more likely to leave positive reviews, refer your business to others, and become loyal customers, leading to increased revenue and growth.
Reduce your 3PL costs: By outsourcing your logistics to an e-commerce fulfillment company like Locad, you can access specialized knowledge and expertise in the logistics sector. This allows you to negotiate better deals, provide various services, and access a wider network you may not have. This results in significant cost savings for your business, allowing you to reinvest in other areas of your business.
Expand your market globally: A professional e-commerce fulfillment company can help you tap into new markets and expand your business's reach by maintaining inventory and having the expertise needed for that region. This means you can offer your products to customers worldwide, leading to increased revenue and growth. Locad can also help you navigate complex international regulations and shipping requirements, making entering new markets easier.
Satisfied customers lead to increased customer loyalty: When customers are happy with your products and services, they are more likely to become loyal customers. They may also refer your business to their friends and family, leading to organic growth for your business. By outsourcing your logistics to a reliable 3PL company like Locad, you can ensure that your customers receive high-quality service and products, increasing customer satisfaction and loyalty.
Top Expertise your business needs: Locad's highly trained experts handle all aspects of your logistics operations, including inventory management, order processing, and shipping. You can also access the latest technology and tools to streamline your processes and improve efficiency. By partnering with a reliable e-commerce fulfillment company like Locad, you can focus on growing your business while leaving the logistics to the experts.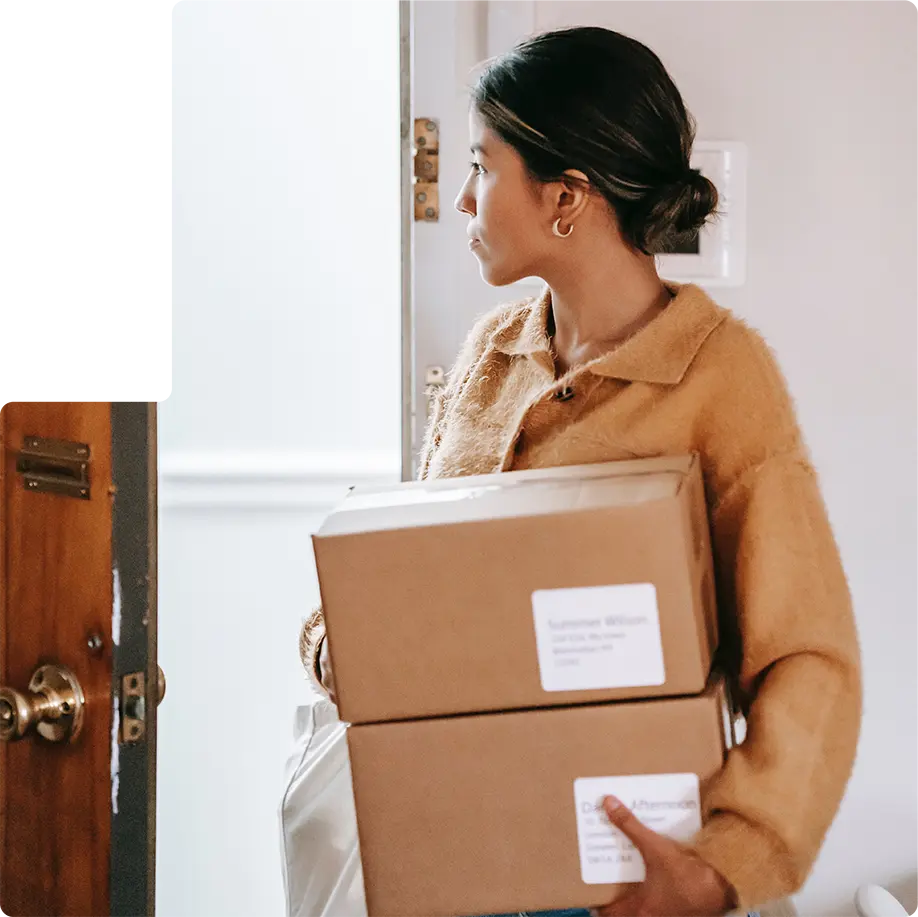 Hear from our trusted customers
"Now with Locad, 95% of our shipments are shipped within 90 minutes,"
"We noticed that with Locad, the speed of the customer service team has allowed us to be on top of more issues, much faster."
Jordan Harrisson, CEO, MuscleU
Why Outsource Your E-commerce Fulfillment Needs in Australia?
Saves Time and Resources
Running an e-commerce business in Australia requires time, effort, and resources. By outsourcing your fulfillment needs to a company like Locad, you can save time and resources that can be allocated toward other business aspects, such as marketing, product development, and customer service.
Increasing your Scalability
As your business grows, so do your logistical needs. Outsourcing your fulfillment needs allows you to scale your operations without worrying about the additional resources required to meet demand.
Better Customer Experience
One critical factor influencing customer loyalty and retention is the shopping experience. By partnering with an experienced e-commerce fulfillment provider in Australia, you can ensure that your customers receive their orders on time and in excellent condition, increasing satisfaction and loyalty.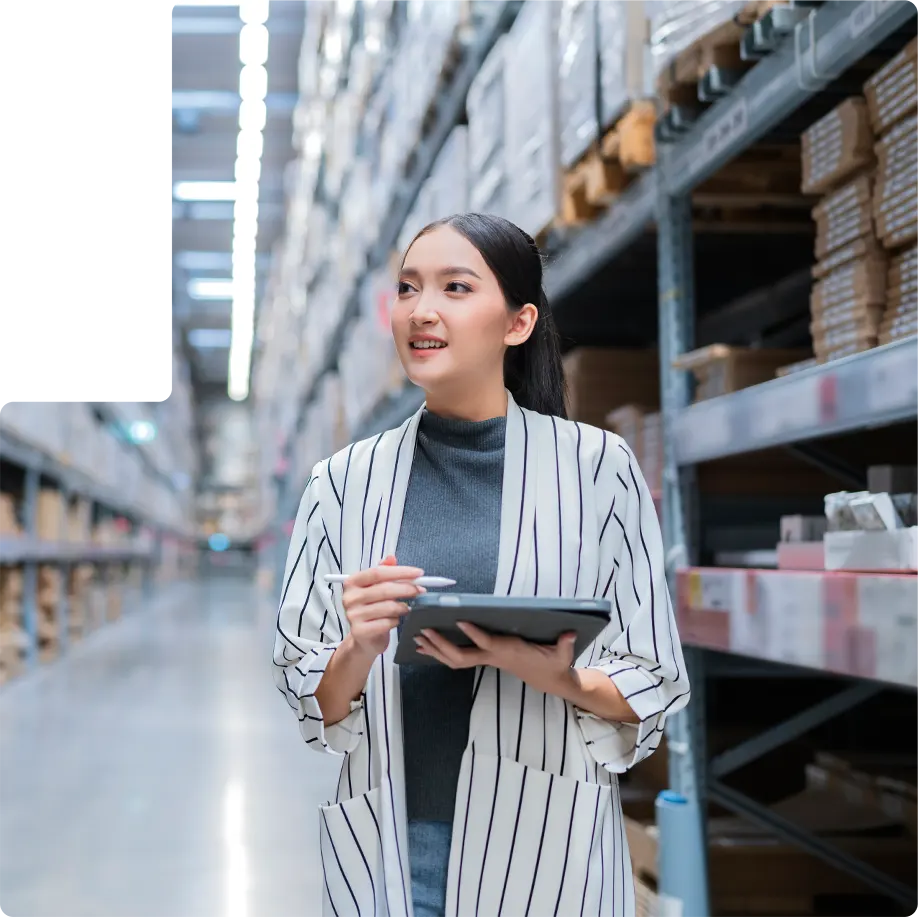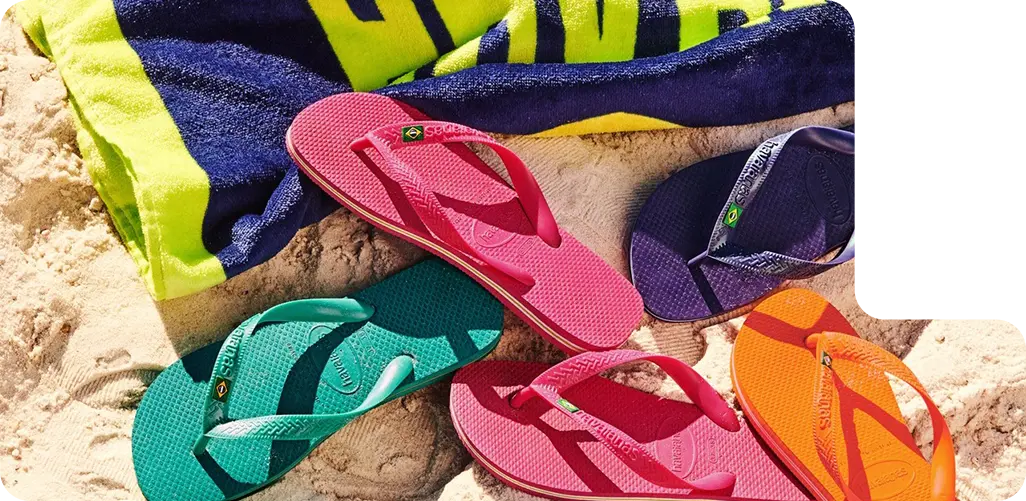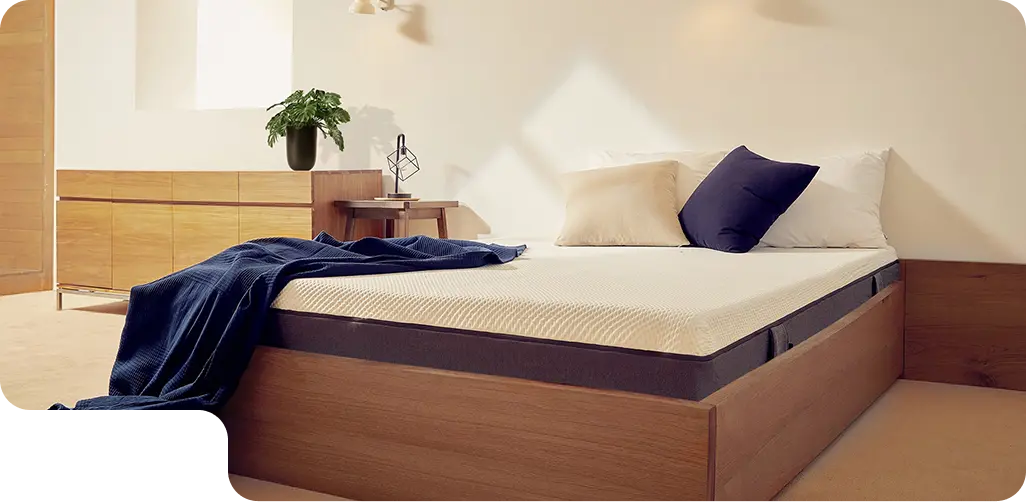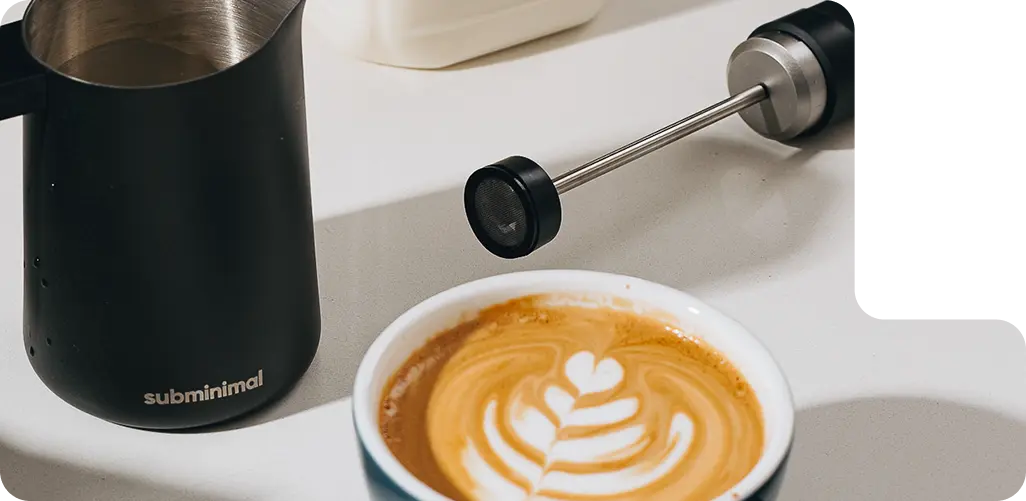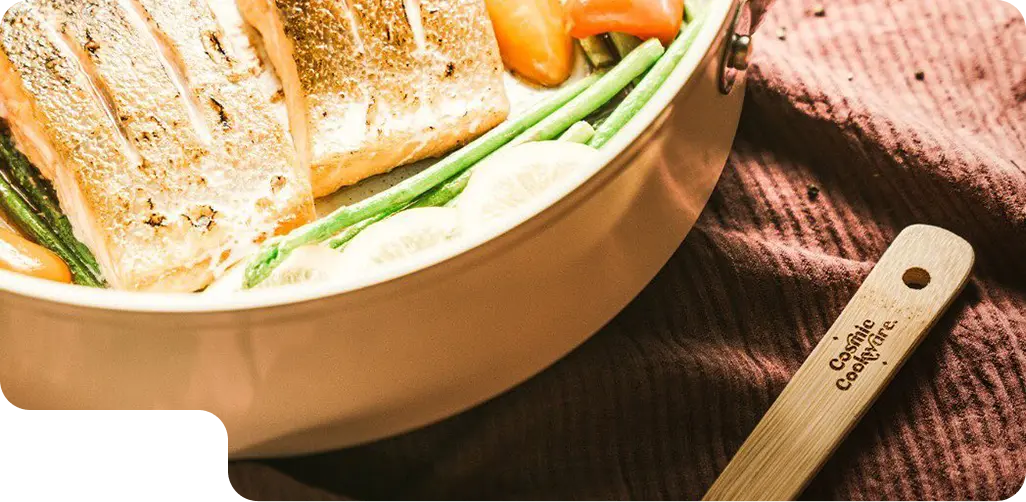 + other partners from around the globe!
Access the best shipping carrier integration at affordable prices. Be it on-demand, local, or international shipping, choose the best carrier for you and fulfill customer orders, day in and out. 
Sync your preferred sales channels with Locad to import all your orders and process your orders for shipping. Ensure no orders slip through the cracks and stay on top of your orders from order placed to successfully delivered.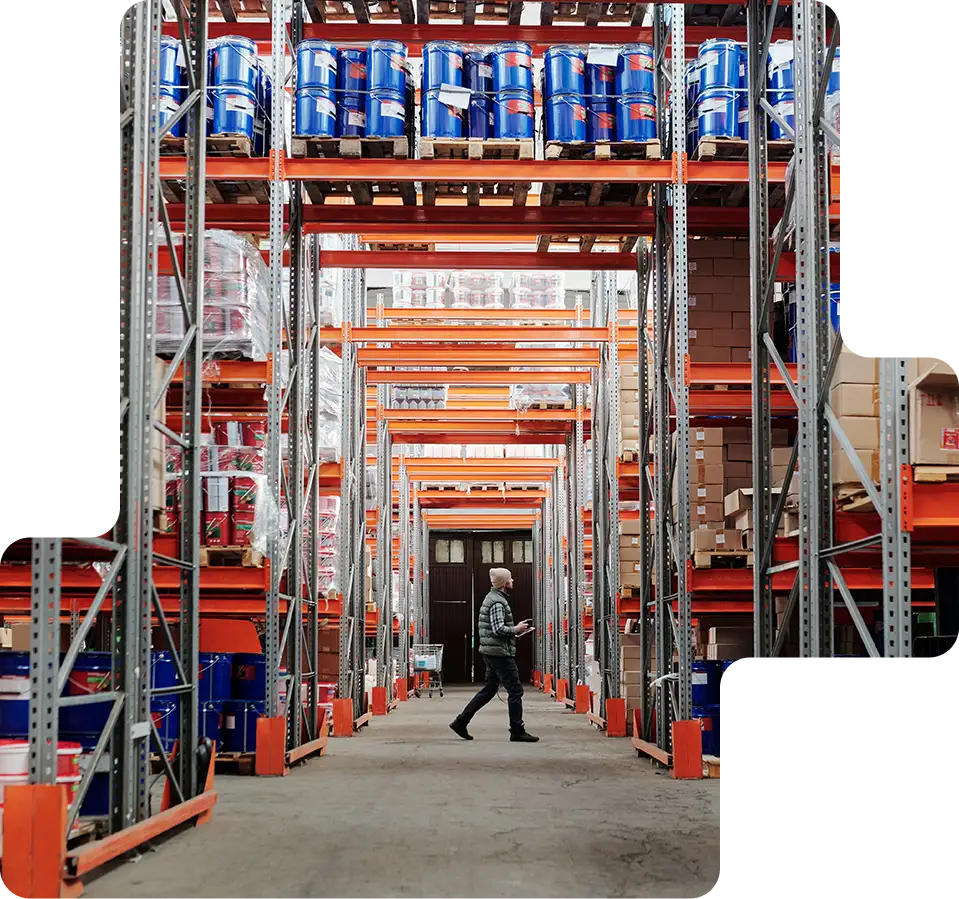 Add the best-localised fulfillment company to your e-commerce strategy.
If you're an e-commerce business, you already know how critical it is to have a fulfilling process. And if you want to maintain competitiveness, you must ensure that your process is as fast and efficient as possible.
There are several reasons why faster and localized fulfillment is essential to your e-commerce strategy.
Customers today expect fast shipping and they're willing to pay for it.
If you can get customers their orders quickly, they're more likely to be satisfied with their purchase and shop with you again in the future. 65% of customers are willing to pay more money to a business that can ensure faster delivery.
Fast shipping helps give you an advantage over your competitors.
You can get customers' orders delivered cheaper and faster because of your proximity to a local distribution center. In that case, you'll be able to win customers because it will seem that you're more reliable and better at fulfilling orders. If you want to keep your customers happy, make sure your brand fulfills orders quickly.
Quicker shipping can help improve customer satisfaction rates.
Customers who get their orders faster will likely stay and continue business with you. More the satisfaction rate of customers, the higher will be their purchases.
Say hello to Locad! The best-localised fulfilled company in Melbourne
Locad is an e-commerce fulfillment brand that offers end-to-end fulfillment services for e-commerce businesses in Melbourne, Australia and across Asia-Pacific. We ensure your orders are shipped quickly and close attention is paid to the smallest detail. Locad provides exceptional experience, expertise, and connectivity within Melbourne and beyond.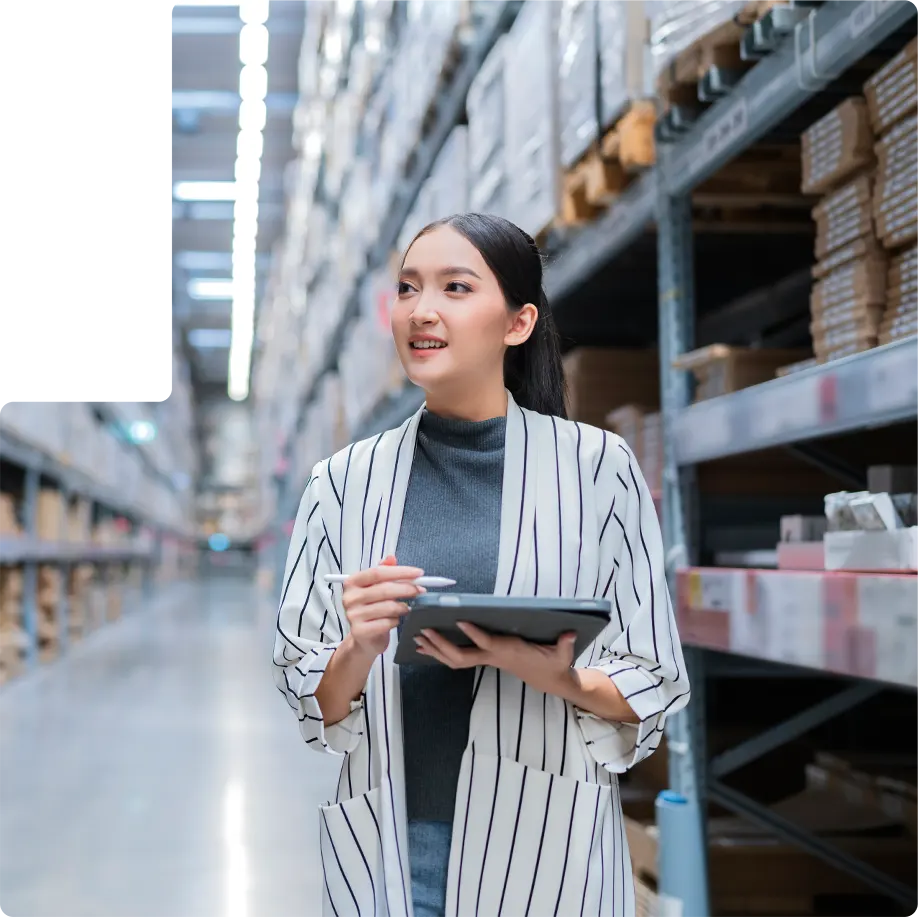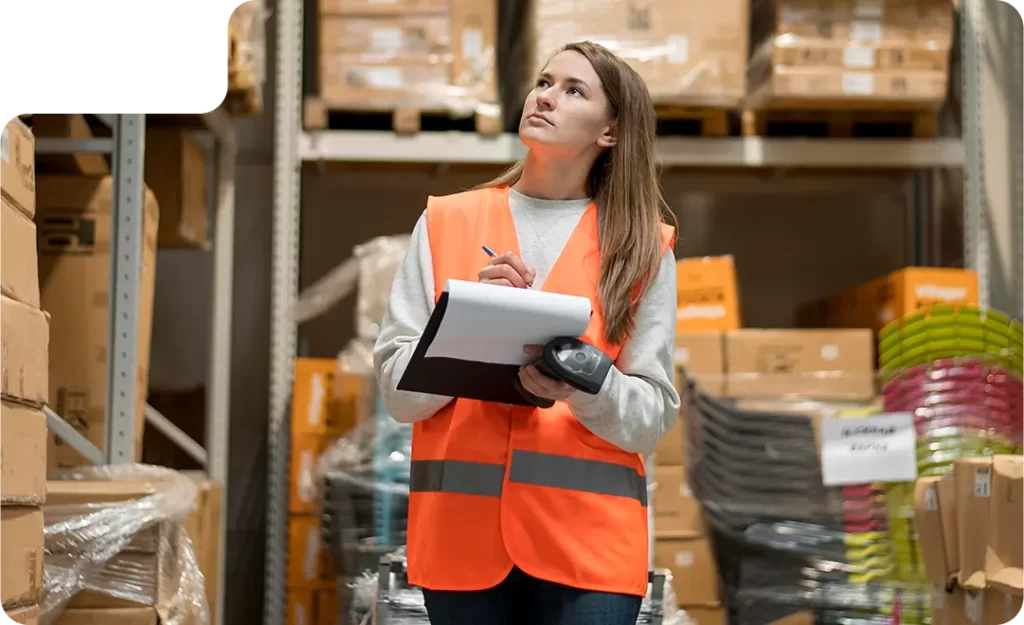 Try Locad: Your Ultimate E-commerce Fulfillment Solution in Australia
Are you seeking a reliable way to distribute your Aussie goods far and wide across the sun-kissed landscapes of the land down under? Let your search end here as we introduce you to Locad – Australia's ultimate e-commerce fulfillment provider.
As a trailblazer among Australian e-commerce companies, Locad partners with the most reliable shipping carriers you know and trust, like Sendle and Auspost, to guarantee smooth and efficient deliveries.
But why stop there? Locad offers so much more to support your business. Here are a few reasons that make us your go-to logistics partner:
A trusted name in Australia and throughout the Asia-Pacific region, we bring unparalleled expertise in third-party e-commerce fulfillment.
We cater to businesses of all sizes with flexible fulfillment, storage, and shipping costs that suit every budget.
Our cutting-edge warehouse and e-commerce fulfillment centers ensure a seamless selling experience for you and your customers.
We're well-connected across Australia, enabling the fastest delivery times to keep your customers delighted always.
Unlock Your Business Potential with Locad
In an ever-evolving business landscape, outsourcing has become the new norm, with supply chains transforming to adapt. In Australia, the trend of outsourcing is on the rise, predicted to grow by over 8% by 2025. Amidst these changes, a robust infrastructure becomes essential for 3PL companies, and Locad delivers with its state-of-the-art systems.
One of the fastest-growing sectors in Australian logistics is express delivery services. Locad pledges to provide secure and efficient workflows augmented by intelligent facilities that fulfill your business's next-day fulfillment. As the Covid-19 pandemic has fueled a surge in online consumption, customers now demand instant delivery of their online purchases.
Join 100+ fulfilled businesses and start your journey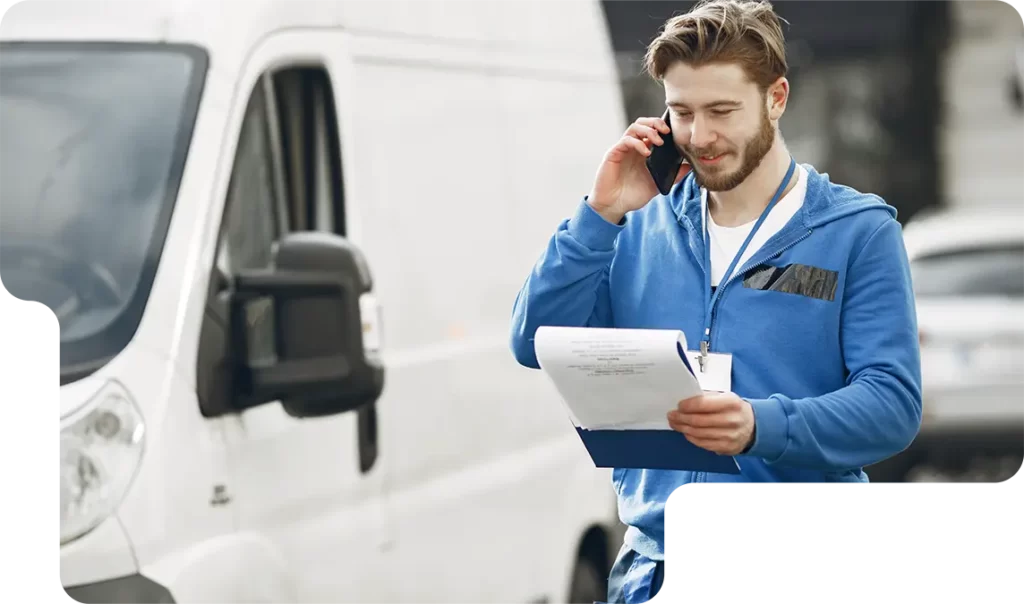 Experience Swift, Adaptable & Cost-Effective Services!
By partnering with the right e-commerce fulfillment provider in Australia, your business can stay ahead in this dynamic e-commerce market. Locad has already earned the trust of companies nationwide with its exceptional services. Join us, and we'll ensure you have the time and resources to focus on growing and perfecting your business.
Try Locad, Australia's Leading E-commerce Fulfillment Solution!
As an e-commerce entrepreneur, gaining a competitive edge is essential for success. Locad offers fast, flexible, and affordable solutions in Australia, empowering your business to thrive. Leave the logistics challenges to us and confidently entrust your operations to a tried-and-tested partner like Locad.
Best Australian e-commerce fulfillment service with a powerful supply chain overview
Integrate effortlessly with the Locad Control Tower, offering a comprehensive view of your products as they progress through the fulfillment process. The efficient Locad system empowers your business by:
Providing real-time tracking of stock levels and inventory
Delivering data on stock movement to inform smarter business decisions
Ensuring seamless handling of every SKU for effortless pick, pack, and shipping from the fulfillment center
Offering a detailed overview of the fulfillment status for each product
With the Locad Control Tower, you can monitor the entire fulfillment process, giving you instant access to an overview of your sales whenever you need it.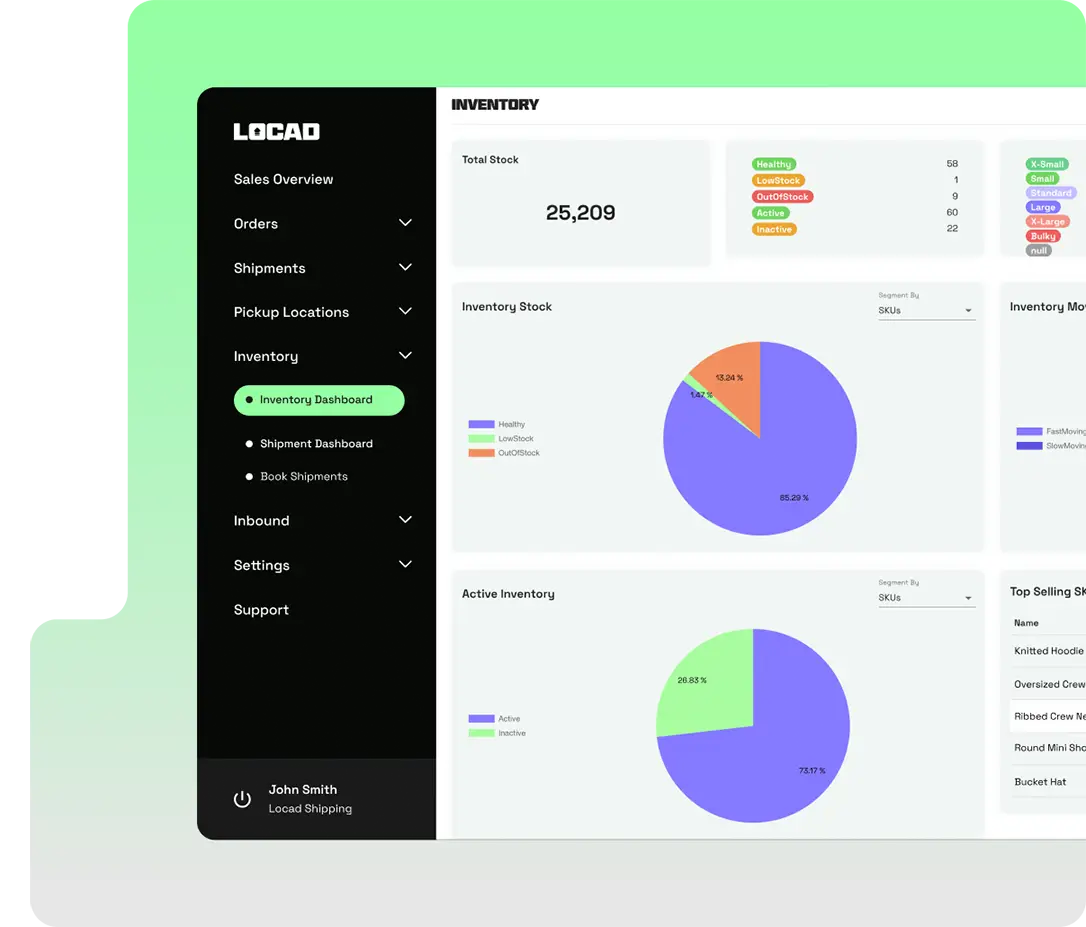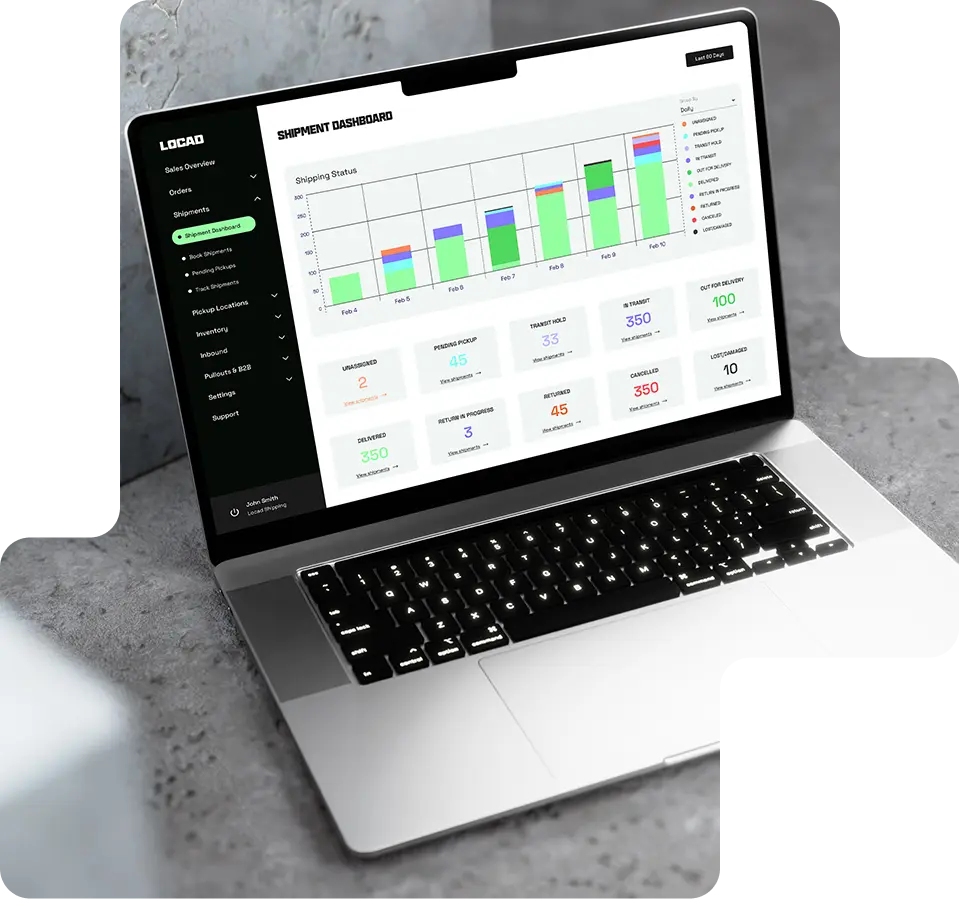 Effortless E-commerce with Australia's Best Fulfillment Service
At Locad, we strive to ensure that every client who joins us enjoys a smooth, hassle-free experience. Our mission is to simplify the lives of our Australian customers by offering top-notch services that help you sell multiple product lines across various channels, while automating the picking, packing, and shipping of your daily orders. Here's how we achieve this:
A dynamic warehouse management system that provides an end-to-end view of all goods
A real-time dashboard for tracking the fulfillment journey of every order
A team of seasoned professionals dedicated to handling each item with utmost care
Customized packaging services tailored to your specific needs, available upon request
Locad is the leading 3PL fulfillment service in the market, excelling in professional packaging and ensuring timely deliveries. Furthermore, we take care of returns and refunds, giving you peace of mind and allowing you to focus on growing your business.
Top perks from Locad for your Australian e-commerce business
Embrace flexible partnerships tailored to your needs. Decide on the duration of your collaboration with us, ensuring maximum convenience and satisfaction.
Ship with courier partners you already know. All rates can be found in one place. Finding the best courier across Australia is quick and easy.
Discover the Locad difference, where we make logistics hassle-free by expertly managing your e-commerce fulfillment, allowing you to focus on what matters most – growing your business.
Connecting with Australia's Top
E-commerce Fulfillment Partner is Just a Click Away!
With Locad's unparalleled industry expertise, we're prepared to elevate your e-commerce business to new heights, creating an experience your customers will love! While there are numerous third-party logistics companies in Australia, we firmly believe that Locad's exceptional service is ideal for you and your business. Join us as partners, and let's launch your e-commerce venture to success.
| | |
| --- | --- |
| Does Locad integrate with Shopify and Woocommerce? | |
| Does Locad fulfill perishables? | |
| Does Locad support Cold Storage for my products? | |
| Can I ship my products internationally with Locad | |
| Does Locad fulfill items of all sizes? | |
| Does Locad offer custom packaging options | |
| Does Locad conduct stock takes/cycle counts? | |
| Can I visit Locad's 3PL warehouse to check my products? | |
| Does Locad fulfill both retail store and e-commerce deliveries? | |
| Does Locad have returns/reverse logistics services? | |
| Does the Locad perform address verification? | |
| Does Locad ship to all locations? | |
| Is Locad integrated with any e-commerce returns applications | |
| Can I recall or change the address on a package that shipped? | |
| Does Locad allow seperate packaging of SKU's? | |
| Can Locad help me manage inventory across multiple channels? | |
| Will Locad carriers provide tracking information and how does tracking work? | |
| Does Locad resolve a Stock/Inventory mismatch? | |
| Can Locad help me with data on the sellable stock for a particular product available on various marketplaces? | |
| Can I set buffer stock on Locad for a particular product? | |
| Does Locad's system let me view just my recent orders? | |