Learn how PhoenixLab, an online store selling work-from-home gadgets and items, increased their sales by 2x through working with LOCAD.
Key Metrics
2x increase in sales
80% sales increase in Lazada
50% increase in positive customer ratings on packaging
About PhoenixLab Stores
Having been a freelancer for over five years, Edmark Gruezo – founder of PhoenixLab Online Store – understood the needs of self-starting individuals best. PhoenixLab sells work-from-home items and equipment designed and intended to support freelancers, long before the pandemic hit. But with lockdowns fostering a work-from-home culture, PhoenixLab experienced an exponential increase in sales and demand. Their best-sellers include wooden laptop stands, organizers, racks, and small desk storage items.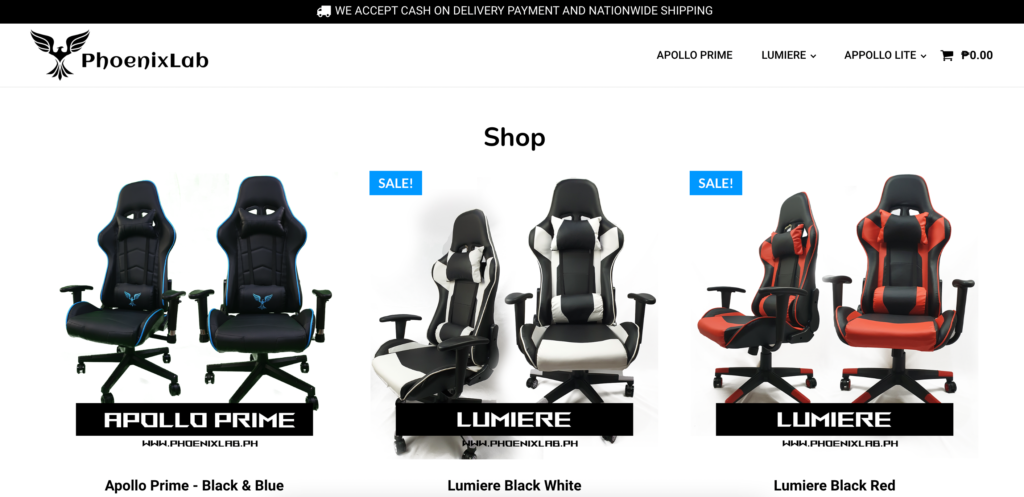 Challenges with Manual Systems and Processes
One of the roadblocks to his brand's e-commerce growth was the lack of automation. Edmark shares that with his previous fulfillment partner, a large bulk of the work and labor still fell on him. "I had to wake up early and send a list of all the orders just to make sure that it would be included in the pickup," he said. "Otherwise, pick-up wouldn't arrive and it would still be who needs to resolve it."
Most hours of his day went into managing logistics himself, owing to the fact that he cared a lot about customer service. Edmark explains that his brand is very much centered on being customer-focused. In a sector where competition is high, he puts a priority on taking care of the trust of his customers which leaves him focused on ensuring that orders are delivered on time himself.
With laboring and manual processes still in place keeping Edmark busy, he was lacking the time, energy, and resources needed to expand and grow his business. "I was only selling through one e-commerce platform but I knew I could grow the business by expanding to more marketplaces, but since it was very manual, it's hard for me to do it. However, I figured LOCAD can do that with me and expand my sales channels," said Edmark.
Technology designed for small and medium-sized businesses
"It's really the cross-platform integration that [was] the big selling point for me," said Edmark. Being a one-man team and self-starting business owner, he needed an efficient way to manage his entire business operations – which came in the form of the LOCAD Dashboard.
LOCAD's technology designed to help e-commerce business owners served as a solution to his roadblock to growth. With cross-platform integration features allowing Edmark to manage multiple stores through a single dashboard, he felt that he could finally take his business to the next level and open up a Lazada store to reach more customers. "It's much easier to manage the inventories or when there's a need to replenish socks, I am able to see it on one platform and much easier," said Edmark.
He highlights the time he has saved since switching to LOCAD. "The daily sales are consolidated so instead of looking [at] Shopee or Lazada separately, I just look into the dashboard and I see the summary of everything."
Doubling E-Commerce Sales
Edmark emphasizes how partnering with LOCAD's 360 fulfillment services is more than just the actual customer deliveries. By making the task of running multiple e-commerce stores easier through technology, LOCAD was able to give him the confidence and time he needed to not only open his second online store but also grow it fast.
"[LOCAD] doubled my sales compared to when I was with my old fulfillment partner," said Edmark. "In the second month, I started [with LOCAD], I [opened] my second online store and my sales are now the same as my first one."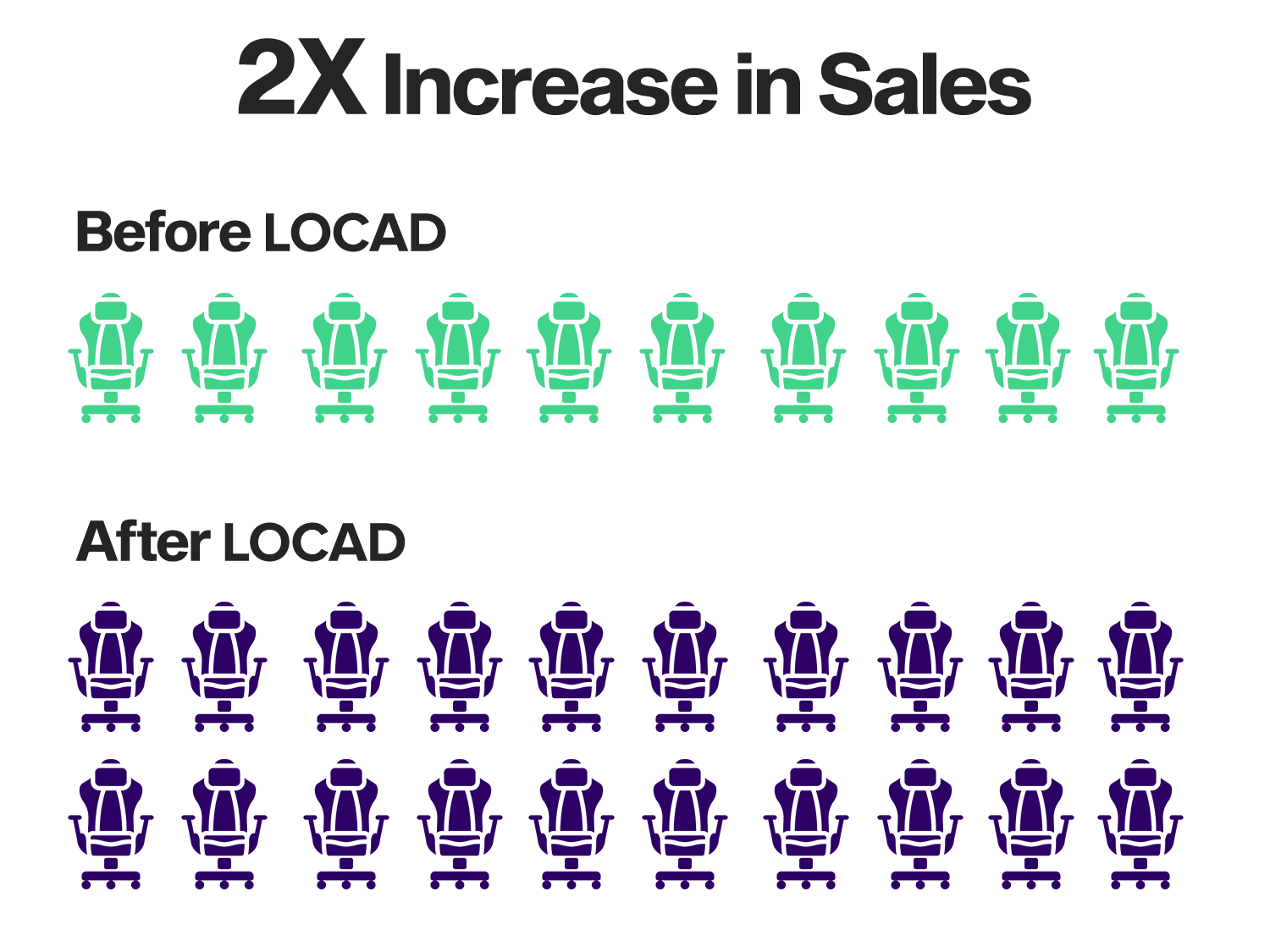 After seeing how both the technology and fulfillment services offered by LOCAD were tailored to his business needs, Edmark is now busy planning the opening of his third online store with LOCAD.
Stronger fulfillment and sturdier packaging
Apart from supporting Edmark and his business through technology, LOCAD also manages end-to-end fulfillment and customer delivery for PhoenixLab. One of the first conversations he had with LOCAD's customer service team was about a common customer complaint. "Before, my customers would complain that [their] package was not well-packed or that there were damages when it's delivered because sometimes they lack bubble wrap," he shared.
"But when I moved to LOCAD, I started getting feedback like 'well-packed!' or 'It was good that the package was safe!'," he shared. "So it was a good experience [for] me and of course, the fast delivery." Before working with LOCAD, Edmark experienced frequent logistical challenges during promotional dates as sudden spikes or sales stretched his fulfillment operations. "But working with LOCAD, I've had 11.11 and 2.2 and there were no problems," he said.
Edmark shares that while working with a fulfillment partner may seem both intimidating and expensive to small and medium-sized businesses like his, he confidently says that working with LOCAD has been a cost-effective decision. "If you are going to rent a warehouse or staff, you need to pay," he explained. "That's the big advantage [with LOCAD] when you're starting out – you don't need to spend a lot on staff or on the warehouse because you have LOCAD who can take care of the hassle of packing items."
Want to open more online stores and grow your business faster like PhoenixLab Online Store? Experience hassle-free e-commerce fulfillment with LOCAD!
Experience fulfillment by Locad today!
Frequently Asked Questions
What are The Philippine's Double-Day Sales, and why are they significant for consumers?
The Philippine Double-Day Sales are highly anticipated shopping events, significant for consumers due to massive discounts and deals offered by retailers.
How do discounts and promotions influence consumer behavior during Double-Day Sales?
Discounts and promotions strongly influence consumer behavior during Double-Day Sales, often driving impulse purchases and increased shopping activity.
What are shoppers' most popular product categories during Double-Day Sales?
Shoppers during Double-Day Sales are drawn to various product categories, with electronics, fashion, and beauty products being the most popular.
How do consumers engage with brands and make purchase decisions during these sales events?
Consumers engage with brands through strategic marketing, social media, and email campaigns, impacting their purchase decisions during these sales events.
What challenges do e-commerce sellers face in meeting the demands of consumers during Double-Day Sales?
E-commerce sellers face increased demand, logistics issues, and fierce competition when meeting consumer demands during Double-Day Sales.