Plant-care brand Leafy provides premium quality agricultural products for ornamental plants and outdoor gardens. With the bulky and sizable nature of its products, Leafy outsourced warehousing and fulfillment to Locad. Since then, it has been able to cater to 2x more customers nationwide and provide 100% on-time delivery.
Key Metrics
2X increase in customer base nationwide
100% on-time customer delivery
Increase in positive customer feedback regarding delivery
About Leafy
Established in 2019, Leafy is a leading plant-care source selling horticultural and agricultural solutions primarily for ornamental plants and outdoor gardens based in the Philippines. Committed to being economic and environmentally friendly, Leafy combines horticulture expertise with the benefits of cutting-edge technology for the most organic plant care products.
The brand is best known for its wide variety of plant care sprays that address common concerns such as keeping pests away, encouraging root growth and mass, and fostering better and healthier photosynthesis and healthy foliage.
Another popular product line is its Nature's Blend Potting Mixes which serve as fertilizers, soil conditioners, or even as alternatives to soil. Made with premium materials and amendments, these soil structures are boosted with leafy growth and thriving that contain bioactive organic compounds for better root growth and health.
Warehousing built for bigger business
With the heavy and bulky nature of their products, storage and inventory were Leafy's biggest challenges. James Fernando, Brand Manager of mother company Armada Brands, shared, "Because [our products] have soils in them, it involves huge spaces of warehousing and we don't want to invest in building a warehouse just for soil mixes."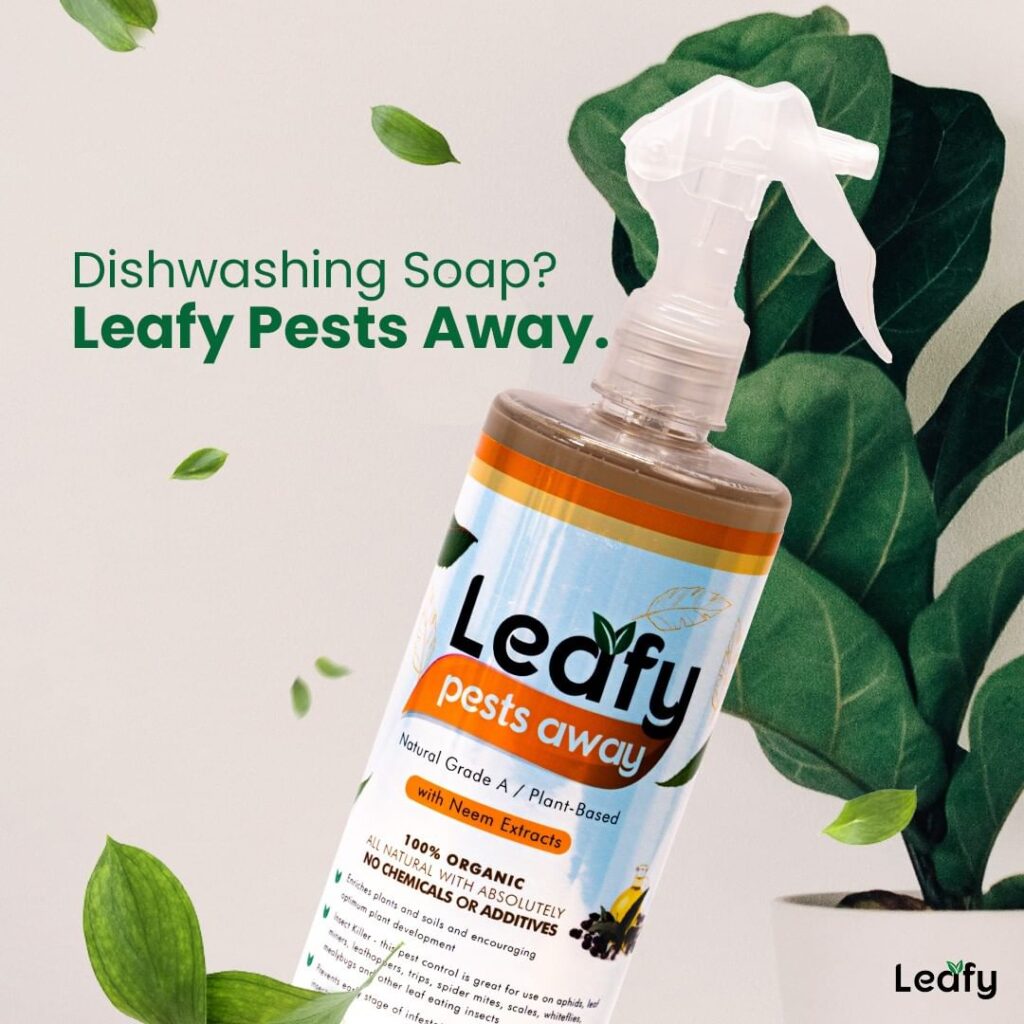 The average weight of each order from Leafy is 10kg. "Fulfilling those orders in-house is challenging because we don't have any equipment at all," said Fernando. "We don't want to experience all the hassle of growing our own fulfillment and operations team."
Setting up their own warehouse and building their own fleet of fulfillment teams were not feasible or financially strategic for Leafy. And in their search for answers to their problems, they turned to outsource a fulfillment partner.
Boosting nationwide reach
With Leafy products being sold on Shopee, Lazada and its own website, finding a fulfillment partner that could keep up with multi-channel e-commerce was crucial. Being present on three different e-commerce platforms resulted in opportunities for sales growth and increased visibility with customer audiences.
However, owing to the fact that their products weren't easy to transport at a fast rate, Leafy also required multiple warehousing that could anticipate demand in orders across the country.
Now working with Locad, the Leafy team now have access to a wide network of warehouses spread across the Philippines. Beyond having the appropriate storage and inventory, outsourcing warehousing has also allowed Leafy to shorten shipping times and make it logistically more possible to ship nationwide.
Focus on business development, outsource fulfillment
The decision to trust someone outside of their business to handle logistics operations – a crucial part of their business – was not an easy one, but it was the right one. For Fernando and the Leafy team, outsourcing fulfillment is a cost-effective way to grow their business.
"Instead of investing time and energy to fulfillment, it is very strategic to focus on other value-adding tasks like marketing and business that will bring a bigger return on investment," advised Fernando. "Whereas fulfillment requires a lot of investment, infrastructure especially if you plan to scale or grow so it actually doesn't make sense to do it in-house."
Fernando shared that throughout his career as a brand manager, he was cautious about working with external fulfillment partners. "I've worked with several e-commerce enablers in the Philippines and I've had bad experiences with a couple of them – like return-to-seller rates were really high like 20% and above," he said.
And after unsatisfactory experiences with other e-commerce enablers, Fernando resorted to handling things in-house which was not only time-consuming but also left a lot of room for error. But with Locad, he is able to rest easy and assured that logistics operations are running smoothly and orders are being sent out on time because he can track everything end-to-end on the Locad control tower. "Working with Locad, we are able to keep our operations team lean and at the same time, have a path to grow."
Experience fulfillment by Locad today!