NuPrene produces bags and accessories – inspired by the latest fashion trends – and suited to fit the Filipino everyday lifestyle. Since working with Locad for fulfillment and logistics, NuPrene has seen the business grow sixfold, owing to the advanced demand planning their team is able to do through the Locad Control Tower. In addition to the support from outsourced fulfillment, NuPrene also maximizes the data and analytics powered by Locad's technology in order to forecast demand and ensure supply.
Key Metrics
6x business growth in 5 months
100% accuracy in the assembly of intricate PR influencer kits
Increase in data-driven and evidence-based decisions
About NuPrene
Based in the Philippines, NuPrene is a lifestyle brand known for lightweight, washable and versatile bags and accessories. Their products – made from neoprene materials – do not only take inspiration from up-to-date fashion trends but also stay loyal to functionality that suits the day-to-day lifestyle of busy women. Philippine-owned and operated since 2019, NuPrene has design teams based in both Australia and the Philippines in order to ensure their products are made from the highest quality sourced materials.
What sets NuPrene bags and accessories apart from the market is that they are both stylish and practical – the classic fashion pieces you need but without the worry of them getting soiled, scratched, or wet.
Making decisions based on real-time data
James Fernando, Brand Manager of mother company Armada Brands, shares that while NuPrene has been a fast-growing brand from the beginning, demand planning has accelerated that growth further. "Being able to see 14-day and 30-day sales data on the Locad Control Tower dashboard is an underrated feature of the platform," he said, adding: "To make the most out of sales, we need to be ready with our stocks and without proper planning our end, we'd be blind to the opportunity and costs on how we can grow the brand."
For Fernando, the visibility of the Locad Control Tower is invaluable. "NuPrene benefitted from demand planning a lot because it's grown by 6x in the past 4-5 months." Having access to real-time data has allowed Fernando and his team to make more strategic decisions, prepare inventory, and ensure they are capturing the demand in the market. Through this, NuPrene is able to grow faster in a shorter amount of time.
Ability to pick, pack and assemble complicated PR kits
Another benefit of working with Locad, according to Fernando, is that the fulfillment team is able to keep up with the intricate and detailed instructions for assembling special packages.
"Another feature we are enjoying is that for special campaigns like launching new products or influencer programs, we send a PR kit," he shared. With NuPrene being a fashion and lifestyle brand, visuals make a huge difference, and PR kits remain crucial to the marketing of the brand.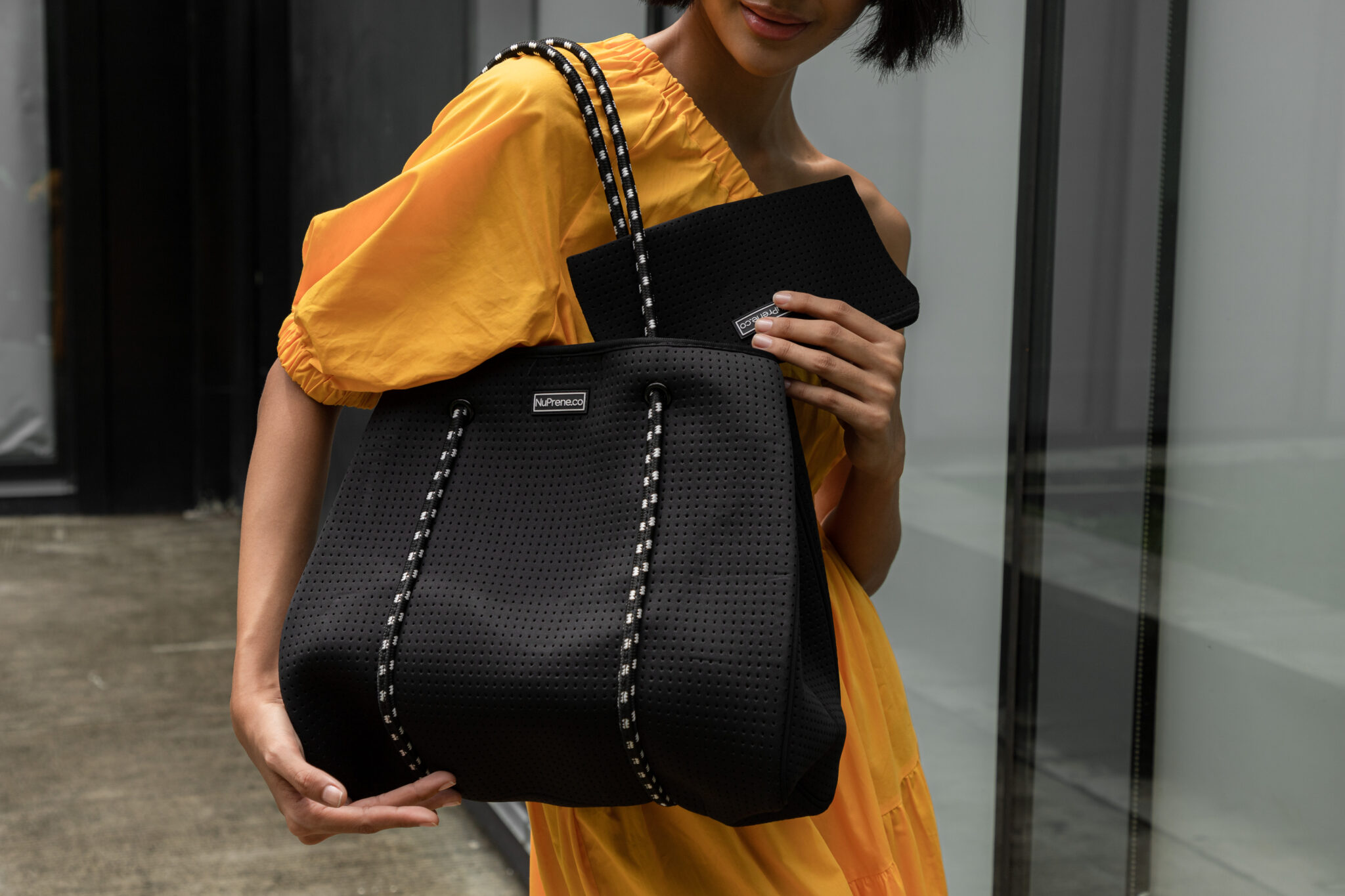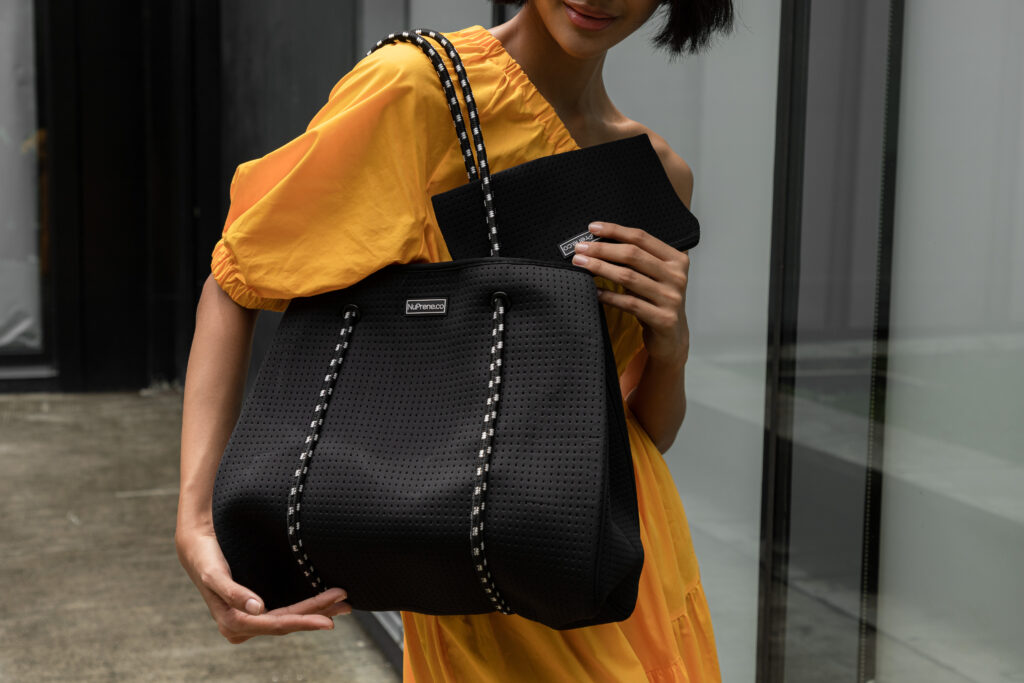 Given that these kits are sent out to influencers with the intention of being posted on social media, ensuring that these arrive beautifully and intact to their recipient is a priority for Fernando and his team. "There are customized packaging processes for these items and with Locad, we can totally outsource that," he shared. "And all we have to do is prepare a guideline on how to package everything."
Technology that enables the business to grow
For the NuPrene team, outsourcing fulfillment and logistics did not only benefit the brand in terms of the physical labor of picking, packing, and shipping out orders but also through the tech and data they now have access to, through Locad's platform. "Technology was non-negotiable," said Fernando, recalling their experience searching for a fulfillment partner for the lifestyle and fashion brand.
"The brand has grown a lot, and to support that growth, we need a robust and tech-oriented system behind it," he added. Fernando explained that prior to using Locad's technology, order tracking and inputting sales data were all done manually which left a lot of space for human error. "With the platform of Locad, we got the whole platform and we have all the metrics we want to see which allows us to plan the orders for the coming year."
Experience fulfillment by Locad today!
Frequently Asked Questions
What are The Philippine's Double-Day Sales, and why are they significant for consumers?
The Philippine Double-Day Sales are highly anticipated shopping events, significant for consumers due to massive discounts and deals offered by retailers.
How do discounts and promotions influence consumer behavior during Double-Day Sales?
Discounts and promotions strongly influence consumer behavior during Double-Day Sales, often driving impulse purchases and increased shopping activity.
What are shoppers' most popular product categories during Double-Day Sales?
Shoppers during Double-Day Sales are drawn to various product categories, with electronics, fashion, and beauty products being the most popular.
How do consumers engage with brands and make purchase decisions during these sales events?
Consumers engage with brands through strategic marketing, social media, and email campaigns, impacting their purchase decisions during these sales events.
What challenges do e-commerce sellers face in meeting the demands of consumers during Double-Day Sales?
E-commerce sellers face increased demand, logistics issues, and fierce competition when meeting consumer demands during Double-Day Sales.