3PL stands for Third-Party Logistics, service, or partnership that helps e-commerce merchants manage their supply chain. This service entertains various facilities, including exchanging and returning goods, warehouses, retail coordination, order fulfillment, management, shipping coordination, etc.
With the help of 3PLs, merchants can focus on other aspects of their business to make it more productive and scale it up instead of worrying about management, shipping, exchange, returns, etc.
Nowadays, 3PLs are beneficial in various aspects like storing stocks, receiving and delivering orders, exchanging and returning, and much more. To sum up, 3PLs are the hidden ingredients of any Australian e-commerce merchant responsible for product development, marketing, and sales.
Why Do Companies Opt for a 3PL?
These are the service providers who are experts in logistics. Most e-commerce merchants or companies work with 3PLs because they can help expand the customer base, provide new ventures in new emerging markets, or create positive consumer experiences.
In today's competition, every company, big and small, is looking for external support and help to run their supply chain efficiently and gain a competitive advantage in the market. There are several benefits to opting for the 3PLs, which are as follows:
Focus on core proficiency: They allow any merchant to focus on the core capability of their organisation instead of getting involved in non-core things like shipping, transportation, retail management, etc. Any business owner can enjoy logistics benefits without deploying their internal resources with proper logistics assistance.
Experts with experience: 3PLs have more expertise and knowledge when it comes to transportation, import and export, documentation, international compliance, economic policies, and economic regulations, among many others. They are good at tackling problems like cost delay, entry of goods in a new region, reducing the cycle time of any task, or introducing any new business in the international markets.
Enable commercial development and a booming market: The central role of third-party logistics is to provide business growth by giving companies access to markets. Enterprises can easily manage the catalogue in a new market without spending any money on transport, warehousing, or labour and can learn about new market problems.
Cost beneficial: 3PLs specialise in logistics and have a more extensive and broad network than a new business's supply chain network. They are adept at negotiating with clients. They can minimise the overhead costs by offering shipping and fulfillment at affordable rates.
Scalable and portable: They are scalable and flexible in the utilisation of supply and distribution of resources depending on the current scenario of business needs. Enterprises can easily scale whenever there is a gush in demand, and when the sales are extremely down, there are no unessential investments and unconsumed assets.
Improve customer gratification: 3PL speed up the shipping and last-mile delivery process. With improved response time, secure delivery, real-time tracking and on-time deliveries, you increase customer delight and build solid credibility for your brand. The result is satisfied customers–an essential component that increases your brand value and popularity.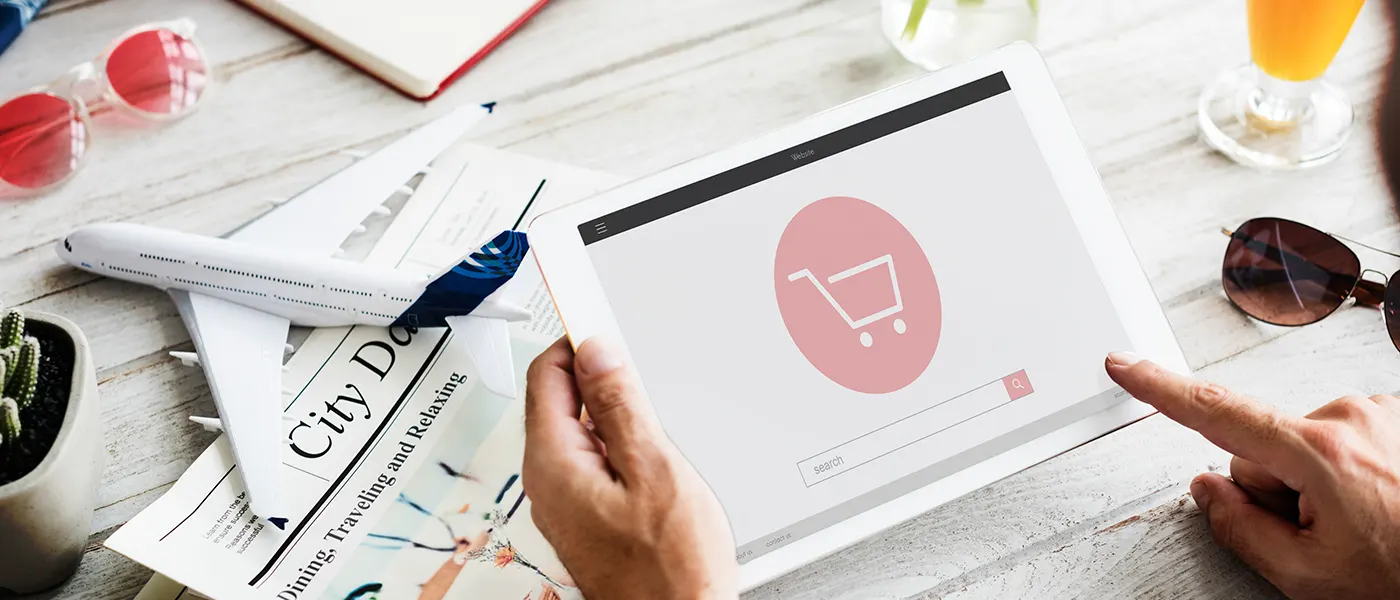 E-commerce Trends Set to Become Dominant in Australia Just like the market landscape of any other part of the world, even…
Myths and Misconceptions Around 3PL
Many people have plenty of myths and misconceptions in their minds regarding 3PLs, and hence, have never partnered with them before. However, 3PLs provide an immense boost to outsourced fulfillment solutions.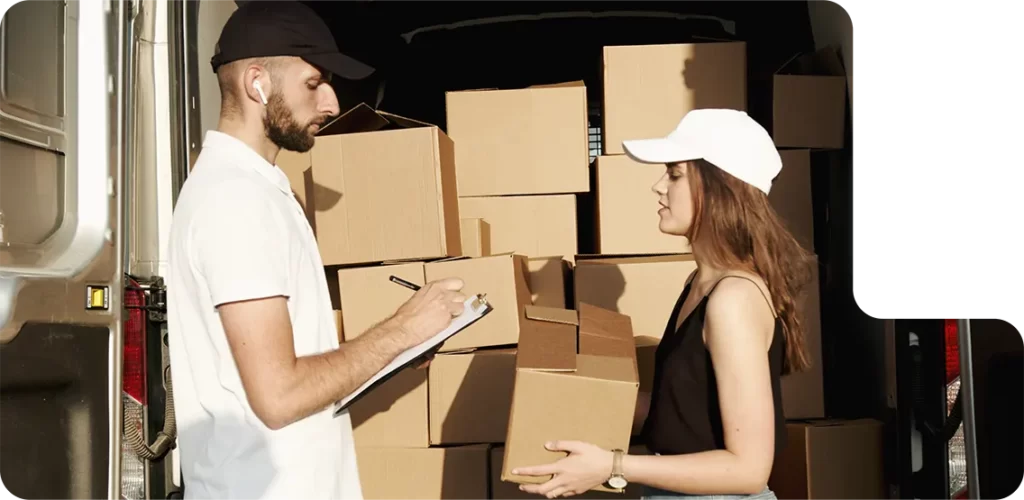 Some of the common misconceptions are listed below:
Warehouse and order fulfillment
Warehouses are not meant for storage purposes only. Along with storage, these can act as fulfillment centers by equipping, packaging, docking facilities, and much more. It can also be where packaging, inspection, picking, and assembling products can be easily done. Furthermore, it is also believed that 3PLs do not help in order fulfillment. However, order fulfillment is influenced by cost, speed, and reliability, all three of which are directly linked to 3PLs.
Outsourcing to a 3PL is expensive
Partnering with Australia's best e-commerce 3PL company seems expensive, but the truth is quite the opposite. The overall cost of partnership is quite manageable and much cheaper than it seems.
Considering all the warehousing and distribution expenses at fixed prices, the deals with 3PLs are more beneficial because there are no hidden charges in the agreement. Everything is specified on the papers at the time of agreement. It can be expensive sometimes, like when any 3PL has its own warehouse and distribution management software. However, using optimised and speedy software can only improve your sales through faster fulfillment.
Volume and space barrier in outsourcing
There is no volume barrier to outsourcing. It entirely depends on the seasonal demand of any product and the on-time deliveries of those widely purchased products.
Losing control over the company
This is a myth that many people hold. 3PLs are actually the critical ingredients for any e-commerce growth. They have better insights into supply chain management and its visibility. They can provide you with a real-time tracking system and order fulfillment and can easily simplify your proposed operations.
Long-time commitments
This myth is partially correct. Some of the renowned 3PLs demand long-term commitments, which are at least one year to start with. But many others don't have such precise requirements and will gladly take on short-term, month-to-month, or seasonal customers.
Advantages of Choosing a 3PL
There are many reasons that companies should partner with 3PLs for their logistics services. The main advantage is saving time and money while providing customers with a better and more affordable experience. Outsourcing with 3PLs actually makes a lot of sense. Here are some standard benefits:
Time savings and cost savings
Time and capital are powerful tools for a successful business. Rather than investing a huge amount of money in building warehouses and hiring employees for transport, packaging, and all other related services, 3PLs are a more viable option. These service providers are well-managed and less time-consuming, with more effective strategies to enable better business growth.
Scalability
They can easily scale up the labor, transport, and company space, all depending upon what services the company actually requires. They can provide new suppliers, manufacturers, and transporters that can quickly expand to new regions without hassle. 3PLs are designed in a way that they can optimize the logistics functions and scale up the business very effortlessly.
Expansion of business
Expanding the business comfortably in emerging and growing international markets and ventures can be easier. By working with 3PLs, and new supply chains, customer service improvements are easy to achieve. Proper accreditation can be easily obtained to offer global services, resulting in business expansion.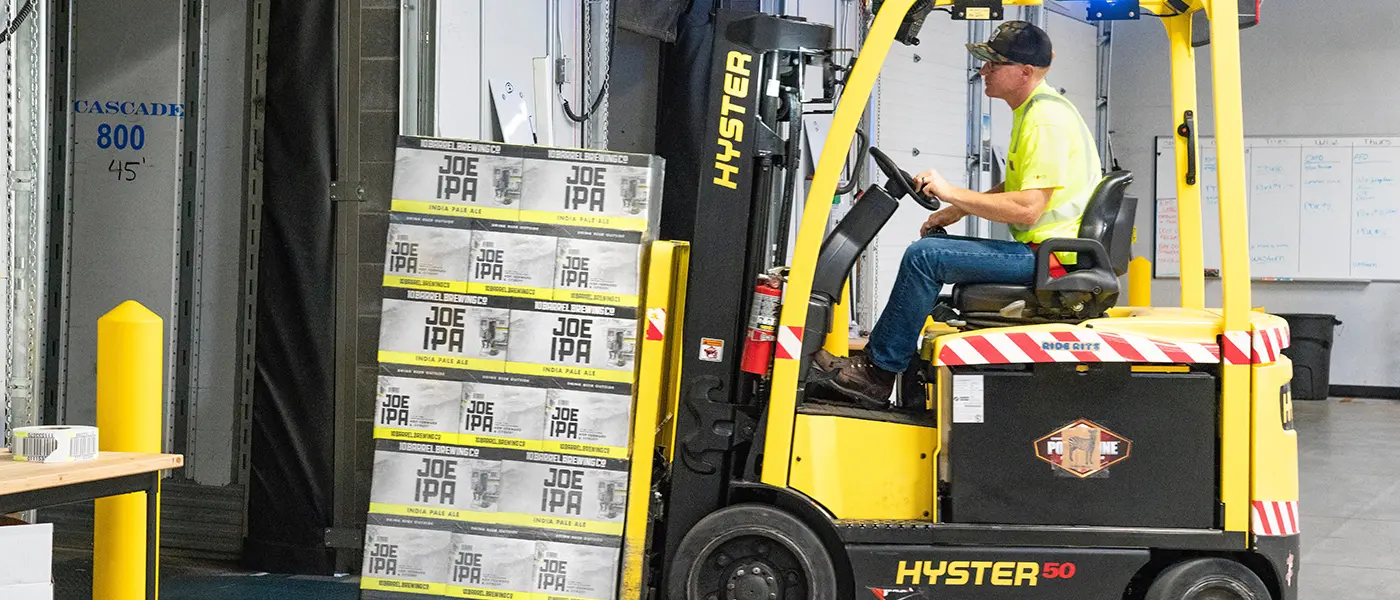 Logistics and Supply Chain Management are two terms that have frequently interchangeable usage in the business world, but they refer…
Perceived Disadvantages of working with a 3PL
Despite possible rewards, some business owners are apprehensive about partnering with 3PLs due to the following reasons:
Delegating power and data sharing
The significant loss is when a company signs an agreement with 3PLs. At that time, they have to give logistics partners a certain amount of delivery control. The company is bounded to share some proprietary information with a third party, which makes it more vulnerable to data breaches.

A 3PL provider will ensure that business and orders are their utmost priority and this can be set in writing while negotiating terms and conditions with the third party logistics provider.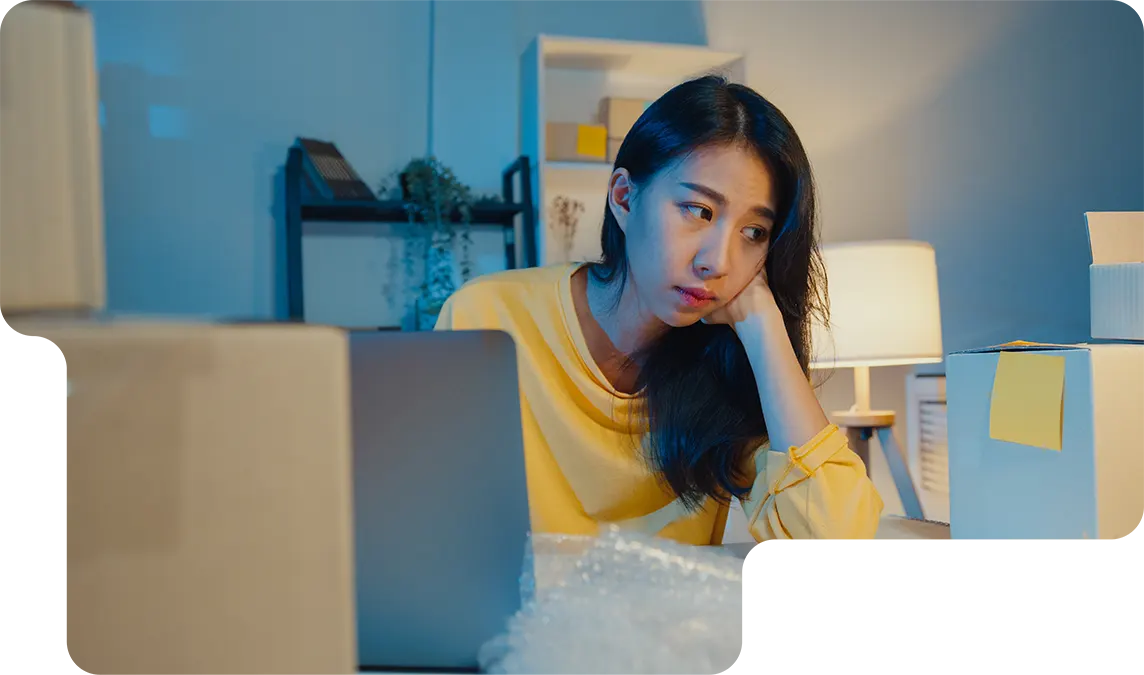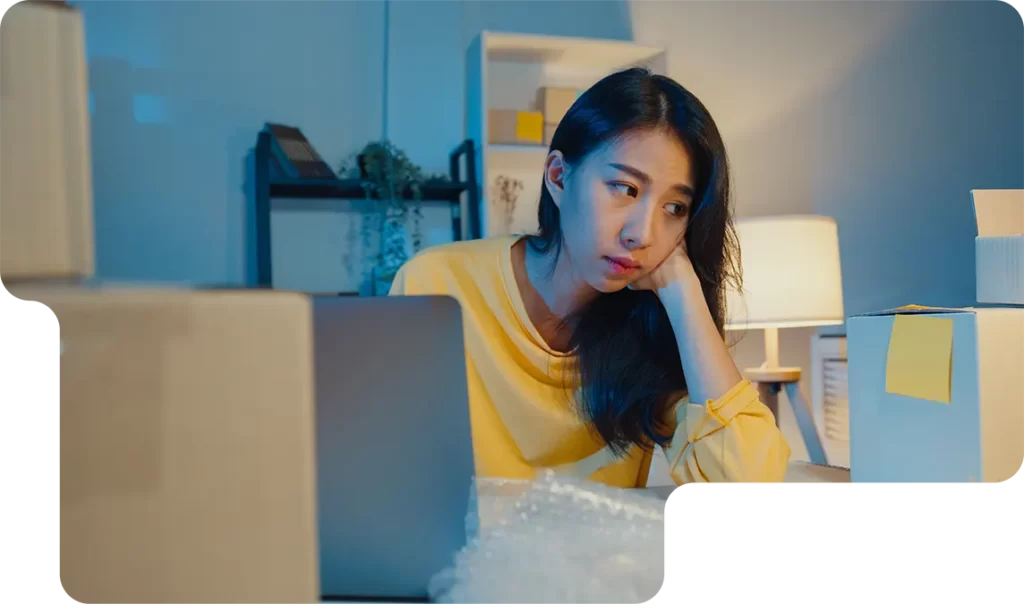 Costs
There is a significant problem with the cost of transportation from the company to warehouses, pick and packaging charges for delivering to warehouses, shipping cost, warehousing fee, and receiving cost, which the company itself must pay.
Third-party logistics providers bring their own flexible network of warehouses and fulfillment centers that smoothens the shipping process. Since the company gets to rent space per its storage demand, it reduces the overhead costs of maintaining large warehouses throughout the year.
Different timelines for work
The company and 3PLs have different work timelines according to their convenience. Suppose there is a high demand in the company for any product. It can be done as soon as possible by putting extra effort into manufacturing and shipping that particular product. But on the other hand, certain 3PLs will work according to their decided set of rules and priorities of all clients, which can have a ripple effect on your business.
3PLs are flexible when it comes to fulfilling their service level agreements. These service providers understand that promised shipping duration and ensure that order fulfillment deadlines are met for every order that's placed.
The challenges of going with a third party logistics provider are minimized when you pick the right provider for your Australian e-commerce business.
Factors to Consider While Choosing a 3PL
Several factors have to be taken into consideration while choosing a 3PL. Some factors are:
Logistics capabilities
This is one of the crucial aspects. Third-party logistics must be capable of providing the best services in specific areas that meet the clients' needs. Every logistics must have a set of rules or abilities which can fulfill your desired short-term or future requirements in the shortest possible time.
Commitment to technologies
While selecting any third-party logistic partner, one should ask about the technologies that will help with automation, management, processing orders, tracking orders, inventory management and tracking of returns, and management of e-commerce returns.

3PLs must be well acquainted with the EDI ( Electronic Device Interchange) capabilities and cloud-based management systems of warehouses. Always check the advancements of technologies and go for one which is more suitable for your setup and gives you growth.
Company stability
You always have to ensure that the 3PL you have partnered with has overall company stability, irrespective of how complex or straightforward your supply chain is.
Catalog management
A well-managed catalog or inventory will always help you make a huge difference in your firm's growth and success. Good 3PLs always have an efficient integrated warehouse management system (WMS). It will provide information about the total items, sync items with online stores, and reorder inventories to avoid items going out of stock. This system will enhance your business efficiency by notifying you about the pickups and deliveries.
Location
Location is an essential factor for logistics companies. 3PLs have a very extensive network throughout various localities which can easily fulfill the e-commerce brand's needs. This network in major cities helps the logistics save transit time and reduce the shipping cost. This distribution of warehouses throughout major cities will help to expand the business on a global scale.
The Future is Logistics Outsourcing
Third-party logistics has a very good scope in the Australian e-commerce market. It manages, supports, and fulfills customers' demands in a serviced region. This concept is highly beneficial because of its high output in a short time span. The policies and regulations of 3PLs always attain higher customer satisfaction.
Partnership with third-party logistics would always be a better option due to optimised price settings, fast and efficient delivery time, increased sales, and reduced shipping costs to escalate customer satisfaction.
Why Locad is the Best 3PL for Your Australian E-commerce Business?
Locad is a third-party logistics provider with an integrated network of warehouses and logistics partners. We provide flexible warehousing, unified e-commerce, courier integrations, real-time insights, and the opportunity for large business expansion throughout the Australian region. Locad offers fast, flexible, and affordable services to simplify operations and logistics. It caters to the flexible nature of businesses by offering competitive storage-based pricing for services used.
With Locad, you can leave the logistics to us while you take care of attracting shoppers, engaging with them, and turning them into long-time loyal customers.
FAQs
What types of logistics services do 3PL providers offer?
3PL providers offer a range of logistics services including warehousing, inventory management, order fulfillment, transportation, customs clearance, reverse logistics, and supply chain optimization.
How do 3PL providers handle inventory management?
3PL providers handle inventory management by employing advanced systems to track inventory levels, facilitate real-time visibility, implement efficient order picking and packing processes, and ensure accurate stock replenishment.
What industries do 3PL providers serve?
3PL providers serve various industries, including e-commerce, retail, manufacturing, healthcare, automotive, food and beverage, and more. They adapt their services to meet the specific needs and regulatory requirements of each industry.
How can I evaluate the performance of a 3PL provider?
Evaluating a 3PL provider involves assessing their track record, industry experience, technology capabilities, service level agreements (SLAs), customer references, and their ability to align with your business objectives and provide scalable solutions.
How do pricing and fees work with 3PL providers?
Pricing structures vary among 3PL providers, typically based on factors such as the volume of goods, services required, storage space, transportation distances, and value-added services. It's essential to discuss pricing models and negotiate contracts to ensure cost-effectiveness.