3PL Warehousing in E-commerce: Scale Your Business With Ease
3PL warehouses offer a complete range of fulfillment services, from storage and processing to shipping.
When it comes to the increasingly competitive e-commerce landscape, managing fulfillment operations in-house is not always efficient and productive. Moreover, the complexities of supply chain management can leave small businesses overwhelmed while draining time and resources. 
Outsourcing fulfillment to a third-party logistics or 3PL warehouse significantly reduces the burden of managing supply chain operations. From inventory storage and order processing to shipping, a third-party logistics provider takes care of it all. 
The Asia Pacific third-party logistics market stood at 298.7 billion USD in 2017 and is forecasted to reach a valuation of 467.5 billion by 2027, with a CAGR of 5.9% during 2018-2027. Two of the major factors driving the incredible growth of the 3PL market are increasing e-commerce penetration and a surge in outsourcing services. By leveraging 3PL offerings, e-commerce businesses continue to create value and minimize costs while optimizing the entire supply chain.
So, what exactly is a 3PL warehouse, and why should you hire one? Dive in to find out!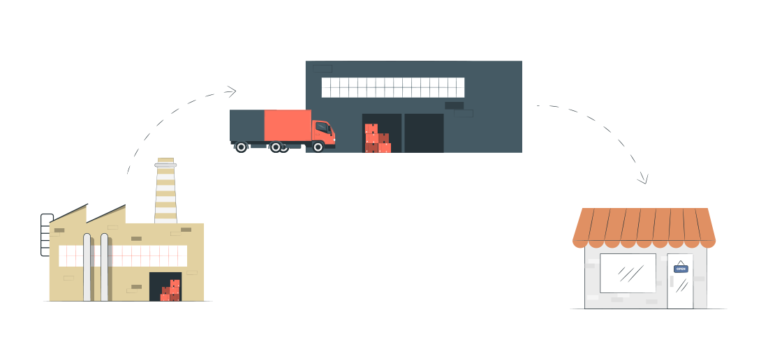 A third-party (3PL) warehouse is a service that allows businesses to outsource supply chain logistics operations, including transportation services, warehousing, picking, packing, and shipping to the end consumer. Often used interchangeably with a fulfillment center or warehouse, 3PLs typically offer the same services as an order fulfillment company.
Overall, 3PL warehousing companies cover the following services:
Inventory management

Warehousing

/product storage

Picking and packing

Inventory receiving and shipping

LTL (less than load, also less than truckload) and FTL (full truckload) freight shipping

Customization and kitting

Returns/reverse logistics
Most 3PL logistics companies lease or own warehouses and contract with third-party carriers for freight and shipping. These 3PL logistics warehouses are designed to improve speed and efficiency so that businesses can handle growth and expansion without hiring additional staff. 
What a 3PL warehouse is not?
While we talk about what 3PL warehouses are, it is worth understanding what a 3PL is not. 
A 3PL warehouse should not be confused with a private warehouse or a warehouse that solely fulfills orders of their own products. While private warehouses are owned and managed by retail stores or manufacturers, third-party logistics provider companies own and operate 3PL warehouses. In addition, the accounting, billing, and shipping software private warehouses use are often not flexible enough to manage the inventory and accounting of multiple clients. 
In contrast, public warehouses or 3PL warehouses use warehouse management system (WMS) software to manage daily warehouse operations. These WMS platforms have extensive data analytics and reporting tools to provide supply chain visibility for the warehouse and its clients.  Warehouse management systems are designed explicitly for 3PLs that simultaneously manage inventory and order fulfillment for multiple businesses.
How does a 3PL warehouse work?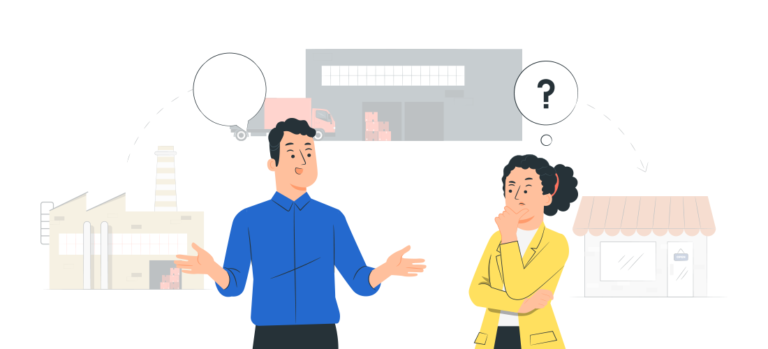 The term 'third-party' indicates that a company is outsourcing its order fulfillment to an external agency. The company does not own the warehouse or hire and manage warehouse employees. As a 3PL customer, the business rents storage space for its products in a warehouse that stocks products for other companies as well. Warehouse employees receive products from multiple companies and work with different carriers to ship orders to customers.  
The pointers below outline how a 3PL warehouse works with businesses to fulfill orders to the end consumer:
The business manufactures/orders products

The finished products are shipped to the 3PL warehouse

The

3PL warehouse

receives the incoming inventory 

The 3PL company then warehouses the inventory

Orders that customers place on an e-commerce platform go directly to the 3PL provider

The warehouse staff picks and packs orders

Orders are shipped and delivered to end-customers
The emergence and popularity of the e-commerce business model have led to significant growth in the logistics industry and the variety of services it offers. Since business needs are unique, the type of 3PL services will also vary from one business to another. 
Here's a list of the most common types of third-party logistics providers: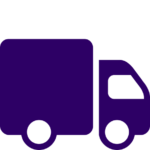 Standard 3PL Providers
A standard 3PL company offers only the most basic logistics operations such as storing and transporting goods and, to some extent, distribution. Hiring a standard 3PL provider is usually one of the most cost-effective options since they provide minimal services.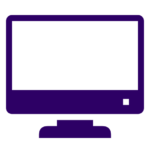 Service Developer 3PLs
Another type of third-party logistics company is a 3PL service developer that offers IT infrastructure and management support in addition to standard storage and shipping. They typically provide customers with reliable value-added services such as security, product tracking, cross-docking, and compliance management.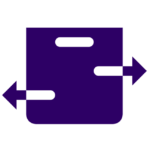 Customer Adapter 3PLs
A customer adapter 3PL company takes over nearly all of the logistics operations of its client, managing the end-to-end shipping processes. Clients, in turn, get access to warehouse and transportation management systems for visibility into processes and to initiate shipment customization as needed. 
Customer Developer 3PLs
Customer developer 3PLs adapt their own systems in addition to handling the entire logistics operations of the partner company. So, instead of offering services, the customer developer 3PL essentially becomes the logistics department of its client company. However, hiring a customer developer 3PL is cost-intensive due to the personnel and responsibilities involved.
Multi-Channel Distribution from the 3PL Warehouse
Consumers today shop through multiple channels, from brand websites and online marketplaces to brick-and-mortar stores. The evolution and expansion of customer buying channels rapidly gained traction during the COVID-19 pandemic and fueled the growth of e-commerce and logistics providers. The spike in online sales was significant not just to business-to-consumer (B2C) but to business-to-business (B2B) and consumer-to-consumer (C2C) segments as well.
Third-party logistics companies looking to expand their business while meeting 3PL customer and end-consumer demands can leverage and optimize a multi-channel fulfillment strategy to serve multiple sales channels together. 
A 3PL must consider the following factors to optimize for multi-channel fulfillment efficiently and accurately:
Space and labor
The 3PL must lay the groundwork by ensuring that it has the space, labor, capacity, and capabilities to handle each channel individually. Only then can it manage multiple channels together, requiring highly-coordinated operations.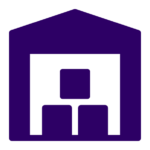 Inventory management
3PLs offering multi-channel distribution services must understand that the inventory requirements for B2B and B2C channels are entirely different. While shipping to stores requires tracking inventory by the pallet or case, direct shipping to consumers involves tracking SKU units. 
Warehouse technology
Building a reliable technology infrastructure is crucial to improving warehouse operations and efficiently processing orders from multiple sales channels. Technologies such as warehouse management systems, order management systems, and mobile barcode scanning are imperative for enhanced accuracy, efficiency, and visibility into inventory, processes, and labor.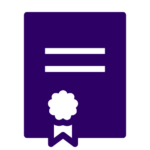 Service Level Agreements (SLAs)
Most importantly, SLAs established between the 3PL provider and the business must coherently outline the service expectations in terms of throughput, quality, execution, timeline, inventory, shipping, and other fulfillment components. SLAs encourage proactive management of fulfillment operations by all parties involved.
By partnering with a 3PL, you can streamline multi-channel distribution through inventory, infrastructure, and information.
Inventory
A 3PL stores inventory for all your channels in a single place, reducing the amount of stock and number of associates you need across your distribution network. The more inventory locations you have for your sales channels, the more costs you incur, and the likelihood of unsold items increases.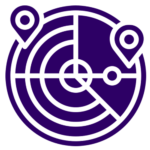 Infrastructure
With a 3PL partner, you can fulfill orders for B2B and B2C channels from a single warehouse and inventory pool. As orders come in and sales forecasts tell future demand, the warehouse management system sends products to forward pick areas. Since most 3PLs have an extensive network of facilities with one central management system, you can ensure flexible multi-channel distribution at low freight costs.
Information
When you have a 3PL service provider to handle multi-channel fulfillment, you get end-to-end visibility into the entire supply chain through a single platform. From real-time inventory and order management to shipping/tracking information, you are constantly in the loop with your 3PL partner.
Value-added Warehousing Services
Value-added services go beyond normal warehousing activities to include additional distribution and warehousing services offered by 3PL logistics providers. These value-added services allow businesses to provide benefits that enhance customer satisfaction through operations based on customer trust.
In particular, adding value to packaging and transportation processes makes companies stand out in the competition and be on top of the market. Here's a look at some value-added services that 3PL providers offer: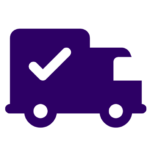 Transloading
Businesses primarily use transloading when one mode of transport is insufficient to deliver goods from their point of origin to the destination. It involves loading freight shipment from one mode of transportation to another. Transloading is best suited for international shipment processes that typically begin with air or sea, followed by land transport.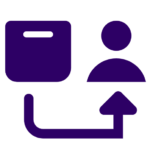 Cross-docking
A cross-docking system is a logistics procedure where companies move products from a manufacturing plant or supplier directly to the retail chain or customer. Cross-docking involves marginal to no manual handling, reduces storage time, and saves space. The term 'cross-docking' simply refers to receiving products via an inbound dock and transferring them to the outbound transportation dock.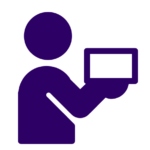 Order fulfillment
One of the top value-added services in logistics, order fulfillment provides maximum customer satisfaction. Plus, it allows businesses to streamline supply chain processes to ensure faster deliveries. Fulfillment warehousing services cover all aspects of e-commerce business orders, including inventory warehousing, inventory management, order management, order fulfillment, and reverse logistics.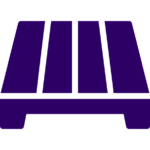 Palletizing
Palletization is the logistics process of placing goods on pallets to integrate the load for easier handling and transportation. Besides facilitating transportation, palletization protects the merchandise until it reaches the end customer. Depending on your business and the products you handle, you may go for semi-automated, fully-automated, or manual methods to put shipments on pallets.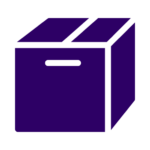 Picking and packing
Although picking and packing is part of the order fulfillment process, businesses may need to pay extra care to ensure uniform packaging and delivery of products. Value-added pick and pack services help streamline the packaging operations for timely delivery.
Kitting
In logistics, kitting refers to packing and shipping products together as a single bundle. Kitting helps businesses and logistics companies streamline the shipment process, lower shipping costs, and cut delivery times. It also increases customer satisfaction and simplifies shipment tracking.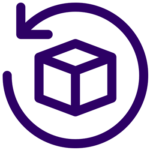 Returns processing
Reverse logistics or returns processing can be an arduous task for businesses since it requires substantial time and effort. But with value-added services, companies can outsource their returns processing and eliminate the hassle of dealing with an overwhelming yet unavoidable aspect of the business. 3PLs offering returns processing as a value-added service have ample staff and dedicated warehouses to process and manage
Advantages of a 3PL Warehouse: Why Hire a 3PL Warehouse?
A 3PL warehouse is the most effective solution for businesses looking to reduce costs and streamline supply chain operations.
Here's a look at the advantages of 3PL warehouses and why hiring one can help optimize a business:
Cost reduction:

3PLs have close relationships with shipping carriers that help them get reasonable concessions on shipping rates based on order volume and frequency. In addition, 3PL providers significantly lower other warehouse expenses related to maintenance and operations and offer inventory forecasting to reduce costs further.

Scalability and flexibility:

Most businesses have to deal with year-round fluctuations in demand. 3PLs help companies cope with market uncertainty by effectively managing demand peaks and troughs. Companies can commit capital only when they need to and test new markets without making significant investments.

Risk mitigation:

Shipping delays are inevitable and can happen for several reasons. When such contingencies arise, 3PLs make alternative arrangements to fulfill orders as quickly as possible. 3PL companies also protect against lost or damaged goods.

Improved customer experience:

Last but not least, 3PLs help businesses enhance customer experience through fast and often same-day shipping and delivery. 3PLs have wide distribution networks that allow them to offer fast shipping, no matter the destination of the order. 
What to look for in a 3PL Warehouse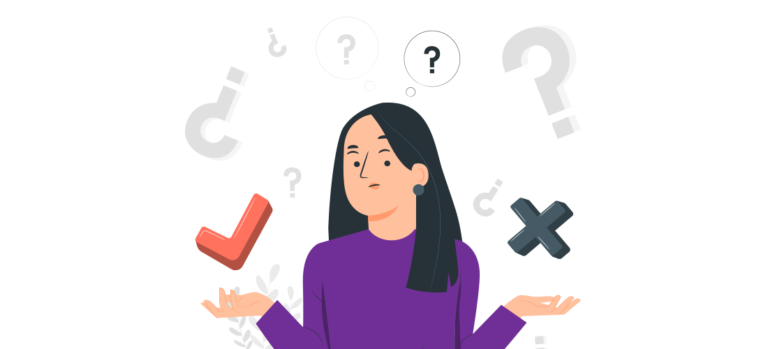 Choosing a 3PL provider that best suits your business can be overwhelming due to many available options. 
Here are a few things you can consider when choosing a 3PL partner: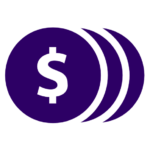 Pricing
The primary goal of choosing a 3PL partner is to save costs. Although services and prices vary significantly from provider to provider, you must focus on the 3PL services your company needs the most.
Location
Look into the facility locations of prospective 3PLs, the areas they serve, and the shipping time from each. Depending on whether your customer base is locally concentrated to distributed nationwide, you may want to opt for a regional or national service provider.

Scalability
Scalability is a crucial factor when choosing your 3PL partner. A 3PL should not only be able to manage your current volume but must also be able to adapt to an unexpected increase in stock volumes or spikes in sales.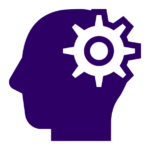 Technology
Lastly, you must choose a cutting-edge 3PL that integrates seamlessly with your inventory tracking software, especially if you use a cloud-based inventory management system. An adept 3PL stays current with the industry standards, constantly innovating ways to make its services more efficient through new methods and technologies.
3PL Warehousing: The Best Method To Manage Your Inventory & Supply Chain Operations
Every business has its highs and lows, and you can never be too sure of what is yet to come. Partnering with a 3PL warehousing company eliminates some of the uncertainty from the equation since you know what you're getting into. It also positively impacts your budget. 
With a 3PL, you need not worry about warehouse facilities, staffing, and equipment. Moreover, you can leverage value-added warehousing services to discover more efficient and competent ways to deliver goods to your customers.
Our logistics and fulfillment expert will reach out to you shortly.