Guide to E-commerce Fulfillment: Definition, Process, Resources
Outstanding e-commerce fulfillment services are at the core of thriving e-commerce. Here's a guide on e-commerce fulfillment and what it means to businesses.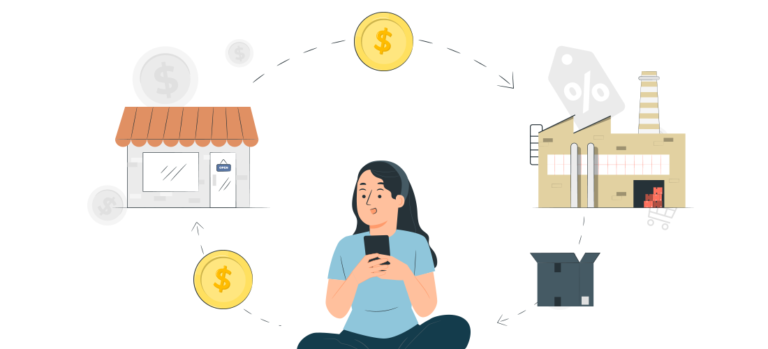 E-commerce has taken the retail sector by storm, bringing to light the importance of fulfillment and changing how consumers shop in a technology-driven world. The Asia-Pacific region is no exception, with its e-commerce industry witnessing remarkable growth driven by increasing internet access, cross-border e-commerce markets, and efficient distribution systems. With an estimated valuation of USD 120 billion, Southeast Asia is emerging as a dominant global force in the online commercial space. 
That brings us to the most relevant question: what is the key to e-commerce success? 
In today's fast-paced world, an online business needs to be on top of its e-commerce fulfillment services to stay ahead of competitors and meet customer expectations of faster delivery. While the Asia-Pacific dominated the market for same-day delivery in 2019, the express delivery market in the region is estimated to reach USD 171,472.25 by 2027 with a CAGR of 7.3% during 2020-2027.
Suggested Read: Factors for Forecast E-Commerce Growth in Singapore for 2022
As e-commerce continues to flourish, it is worthwhile to understand what drives the success of web-based businesses. Dive in to know all about e-commerce fulfillment and its role as a game-changer in the online retail landscape.
Fulfillment or order fulfillment is the cornerstone of an e-commerce business. Going by the most straightforward meaning of fulfillment, it refers to the process of preparing and delivering customers' orders. Used primarily by online companies and e-commerce businesses, order fulfillment services include everything that happens after the customer places an order. In other words, picking and packing orders, shipping, and delivering to customers are part of the fulfillment model. 
What is E-commerce Fulfillment?
E-commerce fulfillment specifically refers to the pickup, packaging, and shipping of online orders to the final customer. However, it goes beyond just picking, packing, and delivering orders; it involves a slew of systematic steps that result in online orders getting delivered to the customer's doorstep. The following section elaborates on the critical steps involved in order fulfillment services.
Steps in Order Fulfillment
The order fulfillment process spans one or more distribution centers and typically covers inventory management, supply chain management, order processing, quality control, and customer support in discrete steps. 
1. Receiving inventory
The first step of the order fulfillment process is receiving the incoming inventory, taking stock, and evaluating the products' condition to ensure acceptable inventory quantity and quality. Products may come from a company warehouse, a third party, or any internal or external sources. Bar codes or stock-keeping units (SKUs) on the arriving products help in the receiving and storage stages and for later retrieval of goods from internal storage.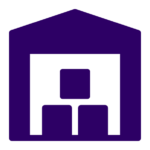 2. Storing inventory
Once goods reach the fulfillment center, they may be distributed immediately or sent to temporary or long-term storage. Instead of storing goods for future sales, products are ideally stored just long enough to help order and arrange the distribution of goods for existing sales. At this stage, it is crucial to efficiently slot the inventory, index items, and keep a tab on item movement to ensure shipping without delay.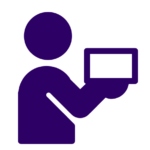 3. Order processing
The next step of the order fulfillment process involves picking items in an order, transporting products to the packaging center, and finally moving the packed items to the shipping station after a damage inspection.  Order processing requires meticulous steps such as providing packing slip instructions and determining the dimensional weight (DIM weight) to speed transport and lower shipment costs.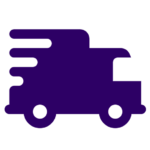 4. Shipping and delivery
Once processing is complete, orders are typically handed over to a third-party carrier for shipping and delivery to the end customer. The carrier determines the best shipping method based on the actual package weight or its DIM weight, whichever is greater, and any other specific requirement provided by the shipping station. Besides, most carriers follow packaging rules to optimize profits and the available shipping space. The shipping station finally updates the order status once orders are shipped.
5. Handling returns
Since online buyers expect convenient exchange and returns, the final leg of order fulfillment incorporates customer service and support for handling complaints, returns, and product exchanges. However, the process requires stringent quality checks since exchange/returned products are generally restocked unless damaged or malfunctioning. Depending on the product condition, it is either restocked, recycled, or returned to the vendor/manufacturer for a distributor refund.
Have you ever wondered if there's any significant difference between fulfilling orders for an end customer and doing the same for a retail store? Since both are orders in a technical sense, they shouldn't differ from one another, right?
Now, that's where the concepts of B2B (business-to-business) and B2C (business-to-consumer) fulfillment come in. While each deals with inbound and outbound logistics in a supply chain, B2B and B2C fulfillment require different operations and processes. Both are types of e-commerce, the others being C2B (consumer-to-business) and C2C (consumer-to-consumer).
In B2B or business-to-business fulfillment, products are directly shipped to businesses or retailers. Instead of shipping products directly to consumers, B2B fulfillment helps other businesses stock up their inventory for reselling to customers through various sales channels. A B2B fulfillment solution has long-term relationships with e-commerce clients and big-box retailers who place bulk orders throughout the year. They routinely use electronic data interchange (EDI) systems to streamline processes, minimize errors, and avoid delays.
B2B fulfillments typically involve orders in bulk and low volume, unlike B2C orders that usually have fewer items. Moreover, the shipping and logistics of B2B fulfillment tend to be far more complex due to the size and number and require shipping by freight unless the orders are small enough for box packing. B2B order fulfillment services must comply with stringent regulations, tax rules, and product restrictions since the shipments often involve heavy items and hazardous materials.
The cost and fulfillment speed of B2B orders become extremely important considering that shipments are bigger and in bulk. Dealing with larger loads means that orders are inevitably more valuable and expensive and require sophisticated handling and equipment. 
Apart from shipments costing more, B2B fulfillment is also more time-sensitive. Although B2B businesses do not swear by the 2-day shipping standard, reasonable delivery lead times and guaranteed delivery dates become the key to building trust with retailers and other businesses relying on B2B delivery.
E-commerce Warehousing & Inventory Monitoring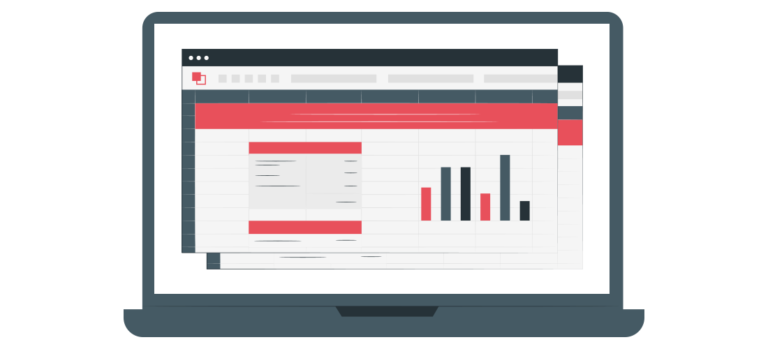 At the core of a successful e-commerce fulfillment service are e-commerce warehousing and inventory management or monitoring. With an increasing number of businesses embracing the e-commerce model, it becomes pertinent to understand where e-commerce stock gets stored and its overall management.
Warehousing
A critical component of the supply chain, e-commerce warehousing, is the process of physically storing goods before they are sold online. Warehousing essentially includes the safe and secure storage of products, tracking item location, their movement, the length of time they've been in stock, and their quantity at any given time. 
While some businesses rely on traditional fulfillment warehouse facilities, these are often unequipped to handle the overwhelming and dynamic e-commerce requirements. Thus, choosing a warehouse fulfillment service that caters to modern e-commerce businesses in terms of space, amenities, fluctuating demands, and the type and quantity of orders is vital. 
Inventory monitoring
E-commerce inventory management or monitoring involves sourcing, storing, tracking, and shipping e-commerce business inventory. One of the most critical aspects of a successful e-commerce business, inventory management, is knowing the current quantity of stock, how much it should sell for, where to keep it, and for how long. 
Understanding how to monitor inventory is critical for businesses of all types and sizes since it lowers inventory holding costs, prevents wastage, decreases stock-outs, and boosts sales. Moreover, real-time inventory monitoring and updates improve the flow of goods to customers, which, in turn, enhances customer satisfaction and loyalty.
Rethinking E-commerce Logistics From End-To-End: What Does It Mean For Your E-commerce Business?
With the pandemic disrupting global supply chains, the need to rethink end-to-end e-commerce logistics has become more crucial than ever. Today, end-to-end logistics solutions ranging from warehousing and storage to inventory management and order fulfillment have become a strategic differentiator for e-commerce businesses.
An end-to-end e-commerce logistics infrastructure is indispensable to meeting customer demands, better performance, and improving supply network efficiency. To understand what it means for e-commerce businesses, let's look at the multiple advantages of end-to-end logistics.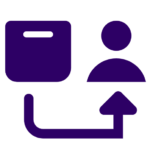 End-to-end logistics enables businesses to have better control over e-commerce fulfillment services, from raw material procurement to delivery and after-sales.

With end-to-end logistics, businesses can strengthen their relationship with suppliers, ensure reliable and quality raw material sourcing, and accelerate product turnaround and time to market.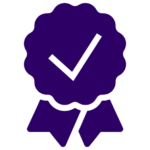 With better delivery experiences, businesses can set themselves apart from market competitors, provide better customer experience, meet customer expectations, and gain customer loyalty. 
Since end-to-end solutions streamline the logistics process, businesses can significantly lower costs of warehouse space, transportation, etc., making room for investments in other critical business areas.
End-to-end logistics allow e-commerce companies to mitigate risks by equipping them with solutions needed to deal with delays and contingencies without any disruption to the business.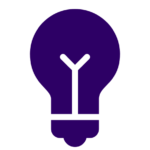 Most importantly, end-to-end logistics and supply chain solutions provide valuable insights regarding the market, industry, and consumers, helping businesses address customer expectations better.
What Does An E-commerce Fulfillment Provider Do?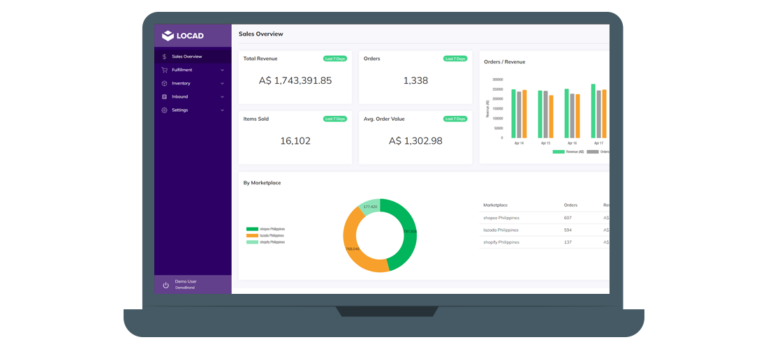 When using order fulfillment services, e-commerce businesses typically partner with a third-party logistics (3PL) partner or a third-party fulfillment company. The 3PL fulfillment partner provides an end-to-end customer service experience by integrating all relevant aspects of online selling, from warehousing, picking, packing, and delivering orders to returns and complaints.
A third-party fulfillment provider plays a crucial role in helping e-commerce businesses run seamlessly. 
Suggested Read: Basics of 3PL E-commerce Fulfillment
Outsourcing warehousing and shipping to fulfillment centers relieves e-commerce businesses from the need to procure the necessary physical space and infrastructure to manage inventory and ship to customers. 3PL logistics companies provide extensive services and high-level expertise that lets online businesses optimize and drive fulfillment for maximum customer satisfaction, cost-effectiveness, and efficiency. 
In-House E-commerce Fulfillment: Advantages

While outsourcing fulfillment to third-party e-commerce fulfillment providers has its benefits, in-house order fulfillment is popular among many e-commerce sellers, especially small businesses. 
In-house e-commerce order fulfillment is when a business handles all aspects of the fulfillment process by itself instead of outsourcing to a 3PL fulfillment provider. All fulfillment activities occur under one roof, from storage, picking, and packing to inventory management and shipping. The in-house fulfillment model is ideal for startups, new suppliers, customized orders, low-volume orders, supplying to local customers, or businesses with existing infrastructure in the form of warehouses, equipment, and staff.
Here's a look at the benefits of in-house e-commerce fulfillment:
An in-house order fulfillment model is cost-effective since businesses manage warehousing, inventory management, picking, and packing by themselves.

With in-house order fulfillment, e-commerce business owners can have better control over the entire fulfillment process, which, in turn, avoids stock-outs.

In-house order fulfillment allows easy and inexpensive customization, from the choice of packing material and delivery options to other forms of personalization to make the products unique.
In-House E-commerce Fulfillment: Disadvantages

Although in-house fulfillment is a crucial component of the e-commerce supply chain with significant benefits, the model is not for everyone. While confining fulfillment in-house works well for specific business types, it involves overhead costs of labor, warehouse rent and maintenance, and related expenses. Moreover, having an internal fulfillment system means that businesses have to invest significant time and resources to oversee every aspect of it.
Below we outline the disadvantages of in-house order fulfillment and why it may not be sustainable for many online businesses.
The cost of buying packaging material and shipping products can quickly add up in in-house order fulfillment. It is especially disadvantageous for businesses that don't earn volume discounts for bulk shipping and packaging purchases.

With fulfillment activities taking place in-house, e-commerce sellers have little or no time to focus on other crucial business aspects like marketing and sales. Hence, it turns out to be unsustainable in the long run.

Although in-house fulfillment allows ample scope for control and personalization, businesses can quickly become overwhelmed during periods of an unexpected surge in demands. 

Human error is commonplace when e-commerce sellers fulfill orders in-house because they rely on manual processes. If not fixed timely, even a minor mistake at a single step can amplify and cost the business significantly.
Many e-commerce businesses eventually turn to 3PL fulfillment services for the high level of accuracy and automation that traditional in-house fulfillment fails to provide. 
Multi-channel vs. Omnichannel Order Fulfillment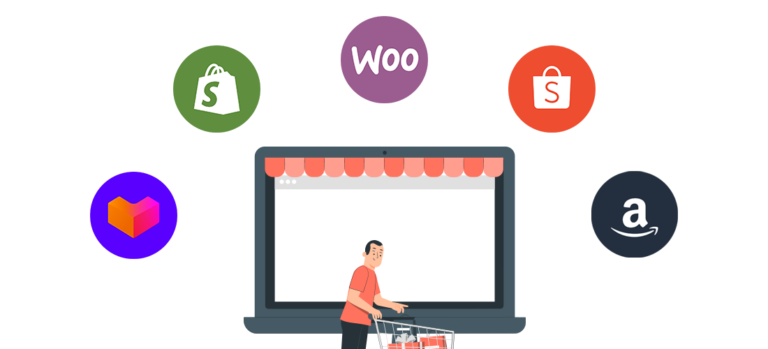 From having a Shopify store, selling on Facebook, or listing products on the Amazon marketplace, e-commerce businesses have multiple avenues to sell online. By taking a multichannel approach to sales, customers get a broader brand experience and feel depending on the sales channel. Businesses can keep separate inventories and create individual demand forecasts for each sales channel with a multi-channel fulfillment approach.
Although multi-channel fulfillment lets businesses sell on various platforms, it creates silos and prevents customers from having a unified brand experience across all channels. Now, this is where omnichannel fulfillment comes to the rescue. 
Omnichannel fulfillment addresses the drawbacks of its multichannel counterpart by taking an integrated approach to inventory management and order processing. With omnichannel e-commerce order fulfillment services, businesses can maintain a single inventory for all sales channels and use the same order fulfillment process, regardless of where customers place orders. Moreover, omnichannel fulfillment helps businesses integrate their brick-and-mortar stores through in-store pickups and online order returns.
How E-commerce Fulfillment Affects Front-End Strategy
In e-commerce, the front-end strategy involves everything businesses do to turn a random person into a lead and subsequently a customer. It is what the customers see when they visit any e-commerce website. The front-end includes interactive features, from colors, fonts, and drop-down menus to search bars, image sliders, product pages, and shopping carts that help customers navigate the website. Effective front-end strategy ensures that digital sales channels like an e-commerce website are functional and offer a seamless customer experience.
However, a successful e-commerce order fulfillment service can reinforce an online seller's front-end efforts by encouraging more conversions. 
A visually appealing and user-friendly website is a great way to attract customers. But businesses can guarantee maximum conversion and retention by supporting front-end strategies with competent order fulfillment services. With customers expecting timely delivery at their doorstep, only the best e-commerce fulfillment can ensure long-term customer loyalty. 
Suggested Read: What Is Order Fulfillment and Why It Should Be a Top Priority
Fulfillment Strategy at Checkout: Enhancing the Post Checkout Experience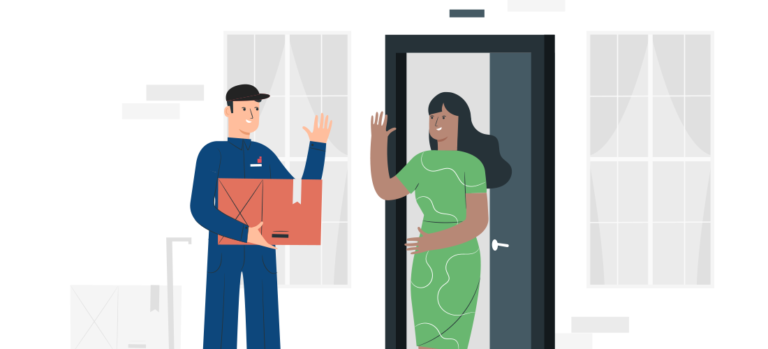 As an e-commerce business, your job doesn't end with making a sale. With an average online shopping cart abandonment rate of 82.49% that mainly results from poor customer experience, the focus of an e-commerce business should be on more than just customer attraction. Achieving customer retention and loyalty without a stellar post-checkout experience becomes an impossible feat.
Order fulfillment services are the cornerstone to enhancing the after-checkout experience of customers. Here are some fulfillment strategies e-commerce businesses can adopt to ensure that customers keep coming back for an unmatched experience post-checkout.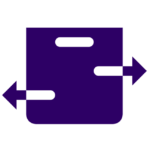 1. Implementing proper inventory control and management
Proper inventory control and management ensure that you are always adequately stocked up. You can be prepared for any unforeseen growth in demands, prevent stock-outs, and eliminate overstock situations. It will also help you optimize inventory costs and meet customer demands on time. Good inventory management and control include demand forecasting, stock rotation, warehouse flow, and enterprise resource planning.

2. Integrating Order Management System (OMS) with suppliers
If you are an e-commerce business purchasing products from any third-party supplier, you must integrate your suppliers with your order management system (OMS). The OMS helps in end-to-end tracking of every order, including order entry, sales, inventory, fulfillment, and after-sales service. Integrating your suppliers with the OMS eliminates the possibility of billing errors, stock-outs, and other distribution issues while ensuring customer satisfaction.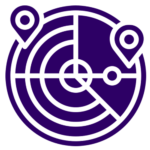 3. Locating warehouses strategically
Fast and effective delivery has become an industry standard, with even e-commerce giants like Amazon offering same-day and 2-day delivery features. A crucial factor in deciding delivery speeds is the warehouse location. Multiple warehouses near your customers' area help in the timely delivery of products while minimizing ground shipping rates. Alternatively, if you are shipping your products by air, go for warehouses that expedite product picking and shipping.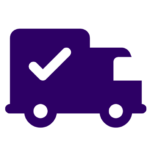 4. Choosing shipping services accurately
The shipping process you choose can make or break your customer's loyalty to your brand. While you must opt for the right shipping service for product delivery, you must also regularly evaluate your current shipper and keep a check on lost or damaged shipments and delays. Additionally, check if your shipper provides accurate and real-time order tracking. 
5. Devising fair return and refund policies
Since e-commerce returns are common, you must handle reverse logistics efficiently while ensuring that you are fair with your return and refund policies. State your return policies clearly on your product pages to avoid any confusion and offer free returns to encourage your customers to shop again. Likewise, make sure that the suppliers you engage with have reasonable return, refund, and exchange policies.
6. Maintaining regular interaction with customers
The order fulfillment process begins as soon as the customer completes a transaction. From there on, keep updating your customers about their order status and the estimated delivery date. Make your interaction with customers more personalized by sending them regular emails or text notifications to ensure quality customer service and maximum customer satisfaction.
How to Choose a Fulfillment Strategy
Order fulfillment is an elaborate and complex process. As an e-commerce business owner, you need to put your best foot forward to ensure the timely delivery of products to your customers.
According to a Salesforce Research, 92% of consumers are more likely to make another purchase after a positive customer service experience, and another 83% expect flexible shipping/order fulfillment options. Thus, B2B and B2C companies look for fulfillment strategies that can deliver the best results at a minimal cost.
Businesses can choose from mainly four options to implement their e-commerce order fulfillment. Here's an overview: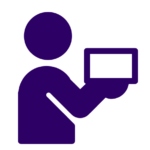 1. Self-fulfillment
Self-fulfillment or in-house fulfillment is when sellers manage the entire fulfillment process independently instead of outsourcing the tasks to a 3PL provider. The self-fulfillment strategy greatly benefits startups or emerging businesses that look for cost savings and single owners or large enterprises with the infrastructure to deliver products directly to customers.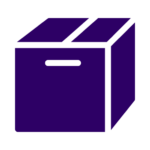 2. Dropshipping
In the dropshipping fulfillment strategy, the seller does not stock the products they sell. Instead, the seller purchases the products from a third party like a wholesaler or manufacturer and ships them directly to the customers. So, when a customer places an order, the seller sends its details to the third party that subsequently takes care of the picking, packing, and delivery. In this way, the seller need not worry about inventory management or stock-outs and directs the third party for production only when customers place orders.
3. Third-party fulfillment
A third-party fulfillment or 3PL model is where sellers outsource the fulfillment to a third-party fulfillment provider. The fulfillment provider manages the warehousing, packaging, and shipping of products, helping the e-commerce business owner provide a holistic customer experience from checkout to the delivery of orders. Thus, a third-party fulfillment strategy is different from a dropshipping or consumer direct fulfillment, where a manufacturer or wholesaler directly ships products to the end customer on behalf of a retailer or seller.

Suggested Read: Where and How to Find Great 3PL Warehouse for Your Business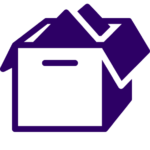 4. Integrated services
Integrated e-commerce fulfillment services combine either the self-fulfillment and dropshipping strategies or the self-fulfillment and third-party outsourcing models. If business owners deal with high volume and low margin products, they can opt for self-fulfillment and outsourcing strategies. Alternatively, self-fulfillment and dropshipping services would work best for high-margin products. Thus, integrated fulfillment services are flexible and customizable for any product. 
How Do Successful E-Commerce Fulfillment Centers Operate?
At the heart of thriving e-commerce fulfillment services is a fulfillment center. Unlike a warehouse that only stores inventory, an e-commerce fulfillment center is designed to enhance customer experience around the processes of ordering and faster delivery. E-commerce sellers stock their inventory in a 3PL fulfillment center near the customer, thus minimizing shipping time and saving costs. 
While a warehouse is still a part of the fulfillment center and stores the seller's inventory, the primary purpose of the fulfillment center is to efficiently manage the operations between a customer placing an order and its doorstep delivery. It is the focal point of the order fulfillment process, and here's how it operates:
A 3PL fulfillment center stores the inventory in preparation to respond to customers' orders.

Once a customer completes a purchase, the order is picked from the fulfillment center, packed, and prepared for shipment.

3PL fulfillment centers typically cater to B2C orders and ship products directly to the end customer. B2B sellers also use fulfillment centers to deliver high-volume orders to retailers and other businesses. 

The 3PL handles the inventory receiving, storage, packing, shipping, and other fulfillment activities on behalf of the seller, who can focus on more critical business operations.
E-commerce Fulfillment Services for Startups and Small Businesses
Fulfillment services are not just for the big players in e-commerce. Even startups and small businesses today fulfill an overwhelming number of orders daily and getting the products to customers on time is an ordeal. The skyrocketing shipping costs make things more complex, especially if the startup or small business relies on traditional delivery modes.
Now, that's where a startup fulfillment service or small business fulfillment service comes to the rescue.
A 3PL order fulfillment solution can help startups focus on business growth while taking care of the heavier work of fulfilling orders. Navigating the order fulfillment process can be complicated, but it directly impacts a company's bottom line. Thus, the need for a third-party small business fulfillment partner is crucial.
Here's how flexible fulfillment partners help startups scale business:
Outsourcing fulfillment to an order fulfillment company eliminates opportunity costs and allows labor savings.

A 3PL kitting fulfillment service saves time, lowers costs, and streamlines the shipping process by assembling multiple products into a single kit and shipping it to the customer.

 Most 3PL providers have warehouses located all throughout the country, allowing startups and small businesses to access untapped markets.

Fulfillment partners make shipping affordable because they typically have access to better rates for domestic and international shipping as well as multiple warehouse locations.

3PL partners ensure faster delivery, enabling startups to fulfill orders on time.

Most importantly, fulfillment service companies manage the returns and refunds of fulfilled inventory, ensuring top-notch customer service, improved customer satisfaction, and continued customer loyalty. 
E-commerce Fulfillment Services: Pros & Cons
Any online merchant that requires shipping must decide on a fulfillment strategy that works best for the business. Since order fulfillment is a key aspect of any e-commerce business, the success of an online business depends largely on the quality of its order fulfillment services.
Knowing the pros and cons of e-commerce fulfillment services helps you figure out if it's time to streamline your business with the expertise of a 3PL partner.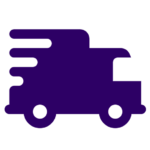 Fulfillment ensures faster delivery: Third-party e-commerce fulfillment services speed up delivery, helping e-commerce businesses maintain fast and consistent turnaround times.

Fulfillment lowers overhead costs: Running an in-house fulfillment center means that the business has to bear all the operational costs of a warehouse. Partnering with a 3PL fulfillment company significantly lowers the expense burden, allowing the business to save time and money.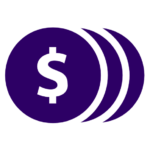 Fulfillment reduces shipping costs: Online merchants often pay higher shipping rates than what they would pay by outsourcing fulfillment to a 3PL provider. One of the main reasons for this is that the fulfillment partner negotiates better rates with the shippers, which brings down costs.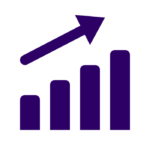 Fulfillment drives revenue: Customers expect fast and efficient delivery, and brands that cannot meet customer expectations will lag behind. Successful fulfillment services drive revenue by increasing conversions and boosting sales.

Fulfillment improves scalability: As a business grows, in-house fulfillment facilities may fail to keep up with space and other infrastructural demands. With a fulfillment partner, businesses need not worry about space and logistics issues and can scale as needed.
Suggested Read: Why an E-Commerce Fulfillment Partner is Important for a Business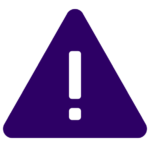 Fulfillment leads to loss of control: Outsourcing fulfillment to a third party makes businesses lose control and visibility over the fulfillment process. Although it doesn't compromise delivery speed and product quality, some e-commerce business owners find it hard to let go of the control.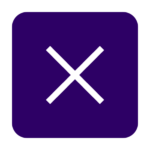 Fulfillment leaves no room for customization: Outsourcing fulfillment means that online merchants can no longer personalize the process with unique branding elements. Most third-party fulfillment companies do not provide customization services because it is time-consuming and affects delivery speeds.

Fulfillment services come at a cost: Although fulfillment services reduce overhead costs, it's also true that these services are not free. The cost of using third-party fulfillment services can be significantly high depending on the seller's product volume and requirements.
Role of Fulfillment Specialist
A fulfillment warehouse is incomplete without a fulfillment specialist, the person in charge of the basic warehousing and stock order duties. 
Fulfillment specialists are responsible for receiving orders and fulfilling them as quickly as possible. They receive invoices and orders and ensure that the correct products in the warehouse are delivered to clients. In addition, fulfillment specialists keep track of delivery and must ensure that packages are delivered undamaged. 
There's more to the role of a fulfillment specialist. They are responsible for loading and unloading deliveries, locating stock and taking orders, monitoring the inventory, and planning strategies to improve order fulfillment procedures. A fulfillment specialist reports directly to the warehouse manager in case of any problem. 
Get the best fulfillment service
Customer satisfaction is the number one priority in any business. If you want to ensure an outstanding delivery experience for your customers, it is vital to rethink your e-commerce fulfillment processes. Apart from good customer service, your online business will benefit significantly from reduced overhead costs, improved scalability, and increased revenue. We hope this information will help you decide on the right fulfillment strategy for your business.
Our logistics and fulfillment expert will reach out to you shortly.