Overview
Many small online enterprises may try to start off with a straightforward delivery strategy. They may even think their e-commerce system has all the tools necessary to handle the entire logistics process. However, based on your business goals, you need to consider multiple shipping strategies in mind, especially when you aim to grow and expand to international markets. The excellent thing is that starting off slowly is okay since a business must walk before it can sprint. The most prosperous business owners separate their brands from their competitors and boost their profit margins by utilizing smart shipping solutions.
With popular online retailers reducing delivery costs and speeding up the shopping experience for its consumers, the e-commerce shipping market has never been more competitive. When starting your business, you can use postal services to send a few parcels daily. However, as the company expands and gains more clients, you will need to discover faster, more affordable, and more effective shipping options to satisfy customer demands and beat your competition. Innovative e-commerce shipping services can help with that.
Let us look into the crucial component of a supply chain process for a comprehensive understanding of business growth and customer satisfaction.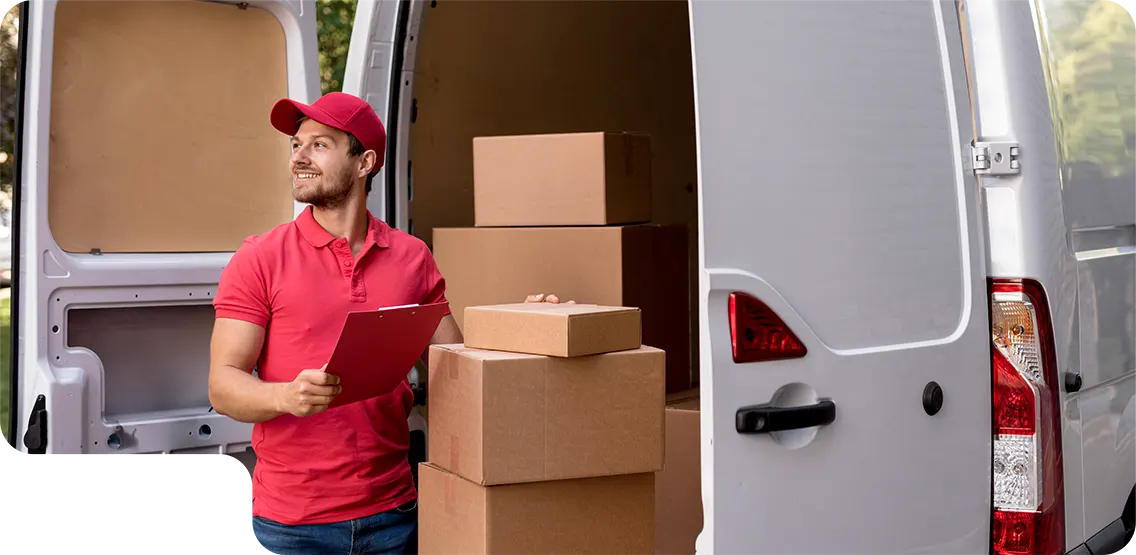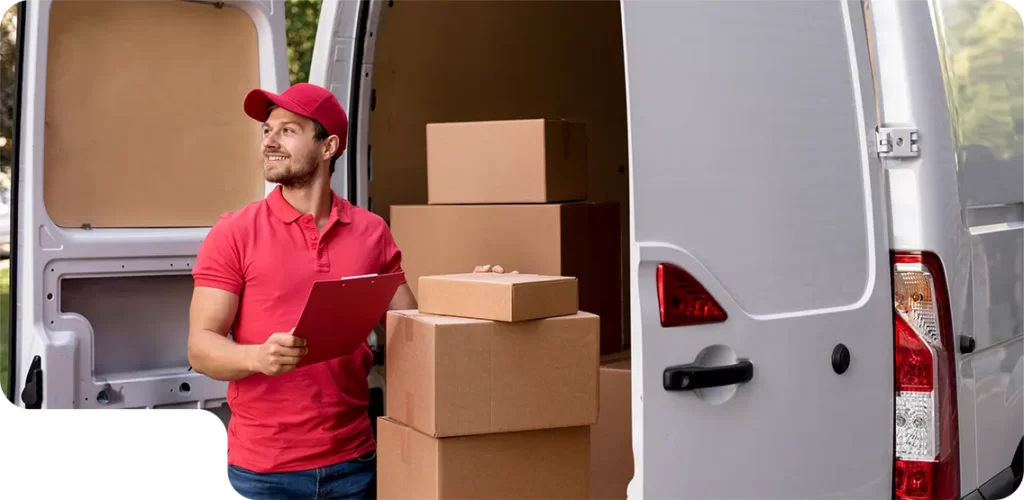 What is Shipping?
E-commerce shipping involves:
Receiving and processing orders
Selecting and packaging items at warehouses
Generating shipping labels
Even handling returns

However, it is important to keep in mind that a business's shipping complexity depends on several factors. Some of them are the types and sizes of products the company sells, the locations it will ship to, the delivery options, and the shipping rates it chooses.
The significance of shipping is a major factor in boosting the overall business and experiencing fantastic returns as e-commerce becomes increasingly prevalent. Nearly all e-commerce companies, including the industry's biggest players, work hard to offer a flawless delivery experience.
It has become much harder for small enterprises to compete as large e-commerce companies deliver goods in a single day. The major goal of a shipping procedure is to have a cost-effective but effective method that aids in delivering the goods within the allotted period or earlier.
Shipping Process
The shipping process in e-commerce includes multiple steps, from taking a client order to getting it ready for last-mile delivery. The shipping process includes multiple supply chain aspects, like order management, storage, and carrier networks.
The shipping procedure is divided roughly into three main stages:
Order Received
Order Processed
Order Fulfilment
Let us have a better understanding of the different stages of the shipping process –
Order received
Verifying that a business has sufficient inventory on hand when receiving an order is important. The first step is working closely with the supplier or manufacturer to purchase and receive goods at a warehouse or send inventory to a fulfillment center if they use third-party logistics (3PL).
Integrating an order management system or inventory management software with the e-commerce platform allows a business to quickly expedite the process of receiving consumer orders comprehensively.
Order processed
Processing a client order involves verifying that the order information is accurate and that the requested goods are available. Many businesses frequently use automated technology throughout order processing to accelerate this step. Using that method, you can inform the clients of their orders' status in real time and that you are processing their orders.
Order fulfillment
The order fulfillment process starts after you process the purchase. This entails selecting the appropriate products for the order and getting them ready to ship.
Dropshipping and self-fulfilling orders are two order-filling alternatives available to e-commerce enterprises. However, outsourcing fulfillment to a 3PL or third-party logistics partner is the most common choice when handling big orders.
A third-party logistics partner handles every step of a company's e-commerce fulfillment process, including warehousing, creating picking lists, boxing up items, and delivering orders.

Working with a 3PL can help a business save time, automate delivery, and reduce logistics expenses because self-fulfillment has a lot of hidden costs. Dropshipping has many drawbacks, adding to excessive cost inflation of the product.
The Basic Components of a Shipping Process
The shipping process for orders sent to consumers is fairly straightforward. Shipping is a two-step process. The first step is the shipper (the company/business) receiving the order and processing and preparing the order to ship. And the second step is the carrier delivering the order to the final destination. An e-commerce company may engage a third-party logistics provider to act as a liaison between it and the carrier.
The key performers of the shipping process are :
Shippers
Shippers are the companies or individuals who process orders and prepare them for shipping. An organization could handle the order fulfillment and shipping itself, or a third-party logistics provider can choose to do so on behalf of the business.
Carriers
After dispatching the order, the shipping carrier must ensure that the consumer receives the order in good condition. A business may choose to utilize order tracking to send updates to the clients so they are aware of the expected arrival dates of their purchases while they are in the carrier's care.
Warehouse shippers
As a fundamental component of warehouse shipping, warehouses and fulfillment centers are where the skippers keep the inventory until they need to ship it to its final destination. The final destination can be direct to the consumer, another distribution hub, or even a retail outlet.
An e-commerce brand, a retailer, or a third party operates a warehouse. During the warehouse shipping process, the shippers receive inventory, store them, pick them up, and pack them after a client places the order. When they are ready, the carriers pick the packages up.
Third-party logistics providers
Third-party logistics providers provide inbound and outbound services. Online retailers who work with a 3PL firm receive orders directly from their fulfillment center, where they store their inventory. Due to their strong ties with shipping carriers and ability to offer shipping at affordable prices, 3PLs can help businesses reduce shipping costs while offering consumers a variety of delivery options. Consumers can access, manage, and update their orders from one dashboard once an item ships.
Shipping Methods and Strategies
Shipping strategies for e-commerce aren't 'one-size-fits-all'. There are a number of factors to consider when choosing the right e-commerce shipping strategy for the business, such as audience, product, budget, margins, and others. Offering fast, cost-effective shipping practices can reduce shopping cart abandonment and increase conversions.
Listed below are a few of the e-commerce shipping methods to consider –
1. 2-day shipping
Due to the ever-growing and ever-changing shopping experience, 2-day shipping has become the norm with online shopping and the most demanded e-commerce shipping solution worldwide. Although this type of premium shipping might seem only available to e-commerce giants, every business can offer their customers 2-day shipping with a comprehensive shipping chain without much cost inflation.
2. Same-day delivery
The same-day delivery service guarantees that orders will arrive the same day the customer orders them. Statistics indicate that almost 61% of consumers pay more for same-day delivery. However, same-day delivery requires the successful execution of coordinated resources, supply chain operations, courier services, and automation.
3. Overnight shipping
Almost similar to one-day or same-day delivery, overnight delivery ensures the order reaches the customer by the next business day. However, overnight shipping charges can be different as per business policies. In the case of a third-party logistics provider, the carriers can choose to offer different shipping rates and different price points depending on geographical location and order type.
4. Expedited shipping
Any shipment method quicker than regular ground is expedited shipping. Depending on the shipping services used and the carrier, the actual turnaround time for expedited orders might change. With efficient e-commerce shipping solutions, offering expedited shipment may help an online business lower the rate of shopping cart abandonment, satisfy consumer expectations, and increase customer loyalty.
5. International shipping
International shipping refers to shipping methods allowing a company to fulfill orders outside a specific geographic region. International shipping can, however, be costly and challenging for many businesses. Different countries have unique regulations, taxes, tariffs, and shipping requirements, so finding fulfillment partners who can assist you with the Universal Postal Union (UPU) agreement and offer affordable shipping services is essential.
6. Eco-friendly shipping
Customers and brands who care about the environment can also choose eco-friendly shipping. For packaging and shipping products, environmentally friendly shipping uses biodegradable materials that are easy to recycle, can be used for other purposes, and don't take as long to decompose. Online brands can choose from many eco-friendly packaging alternatives, including compostable mailer bags and biodegradable packaging peanuts.
7. Hybrid shipping services
A hybrid shipping service picks up the order from the company warehouse and then works with a carrier to send the package to the local post office or sorting facility. There they ship it to the end user's home. Shipping costs can reduce by as much as 50% when using a hybrid shipping method. However, delivery often takes longer as a consequence.
8. Freight shipping
Typically, e-commerce businesses ship their inventory via freight shipping to a fulfillment center or distributor after receiving inventory from their manufacturer. The most basic definition of freight shipping is the transportation of cargo by air, land, or sea. Freight is shipments that are larger than 30 x 30 x 30 inches or weigh more than 150 pounds.
Shipping Rates
In this fiercely competitive retail climate, a business must provide its clients with the lowest shipping costs possible. Shipping costs have a big impact on consumers' buying behaviors.
It's critical to ensure that you factor in your customers' needs when calculating shipping expenses. You can accomplish this by comprehending how shipping impacts product pricing and the variables used to determine delivery costs.
The costs of logistics and shipping for e-commerce might be confusing. Here's an overview of typical e-commerce delivery charges:
Carrier Cost – Also considered as the shipping label, the carrier costs are the cost of postage for moving a package from its origin to its destination as determined by the carrier.
Packaging Costs – Packaging costs include the costs of the items associated with keeping the order safe and secured. Packaging costs include the cost of packing boxes and box fillers, dunnages, tapes, etc.
Cost of Fulfillment – Fulfillment costs include the costs associated with order fulfillment operations like picking, packing, and shipping.
Other Costs – Other costs include additional charges like a signature, and insurance costs, depending on the shipping requirements and the type of item.
Overhead Costs – Overhead costs are associated with fulfilling orders, including warehouse lease, warehouse management, warehouse management software, basic warehouse operational costs, etc.
Types of Shipping Rates
The shipping rates tend to differ as per specific business rules and regulations. The shipping rates charged by different e-commerce businesses vary.
The commonly used e-commerce shipping rates are :
Standard shipping
Regular shipping is standard shipping. Standard shipping is the cheapest shipping rate available for e-commerce businesses. Standard shipping is the baseline shipping option that a business can provide. With domestic couriers, standard shipping adds a base rate to all orders during checkout. Any selection for economical shipping is standard shipping. Many couriers provide these services in 3-5 working days since they travel by ground. These shipments may take several weeks to arrive if it's an international order.
Free shipping
Any company offering free shipping will set the shipping rates to a flat rate of $0, irrespective of the order type. Free shipping reduces cart abandonment, increases conversion rate, enhances customer loyalty, and promises customer retention. However, a business can offer free shipping while staying profitable. Some ways to provide free shipping while retaining overall profitability are –
Including the shipping charge within the product price.
Offer free shipping on a specific order threshold value.
Leveraging loyalty programs or care plans in exchange for free shipping on all orders.
Priced based rates
Priced-based rates allow an e-commerce business to set maximum and minimum shipping rates on standard or flat shipping rates. For example, if an e-commerce website wants to charge different rates for orders below $100 and above $100, with priced-based rates, the company can set a flat shipping rate of $10 below $100 and $20 for orders above $100. Price-based shipping rates allow a company to provide a fair insight into the total price breakup to the customers.
Weight based rates
Weight-based rates allow a business to set a maximum and a minimum amount based on the weight of the order. An e-commerce business can set different rates for each order based on the product weight at checkout or plan to impose a flat rate based on a certain order limit. For example, a business can choose a $10 standard rate for orders below 20kg and $20 for orders above 40kg. A customer can also pay for the combined weight of all his orders in this method.
Flat rate shipping
Under this shipping, the e-commerce charges the same shipping fee on all orders regardless of weight, order amount, or other classification. This is known as flat-rate shipping. The shipper should use the average handling and shipping charge for all purchases within a category to calculate flat-rate shipping. Companies that use flat shipping rates have more control over what they charge their customers at checkout.

Shipping Costs
Shipping costs are the direct costs of transporting an item from an inventory/store shelf to a customer's doorstep. These expenses may include, yet are not limited to:
Costs associated with packaging, boxes, tapes or stickers, and labels.
An item's pick-up, packing, and shipping costs.
Courier fees for picking up and delivering items.
The cost of import/export fees when shipping internationally.
Factors Affecting Shipping Costs
A variety of elements influence shipping costs. Some of them include package size, cargo type, weight, and location. After taking into account these variables, a carrier will present the package with a price.
The following are the variables that might affect an online store's delivery expenses –
1. Package dimensions
Dimensional weight, sometimes known as DIM weight, is a pricing method that all significant carriers employ to determine basic shipping costs. When determining shipping costs, dimensional weight takes the size of a product into account.
To get the DIM weight, a business may multiply the package box's length, breadth, and height by a typical DIM divisor. Shipping firms typically use the actual weight of the larger box or its DIM weight to determine how much to charge for transportation. Whichever is bigger between the two is the billable weight, and they might bill the corporation based on that.
2. Package weight
The product's raw weight, as well as the weight of the box or container, make up the packed weight. Therefore, there is no need for a DIM divisor or a simple computation. A business can use this value to determine the additional shipping expenses if it is greater than the DIM weight. The size and weight of the shipment increase with the shipping cost.
3. Shipping destination
Various carriers use shipping zones to determine various shipping costs. The distances between the package's starting point and its eventual destination are known as shipping zones.
The package's location determines the shipping zones. This implies that two different origin sites might be shipping to two different zones while going to the same destination. Generally speaking, sending cargo costs more the higher the shipping zone.
4. Value of contents shipped
If a company is shipping high-value items, they need to consider having its shipments insured. Shipping insurance duly compensates senders/businesses whose packages are stolen, lost, or damaged in transit. However, this service results in a significant increase in shipping costs.
5. Estimated delivery time
In any online store, customers want quick shipment. However, since zone numbers tend to rise, speedy, premium delivery becomes more expensive if a company only delivers from one location. For instance, although a 2-day delivery to a client in Zone 1 needs ground shipping, 2-day delivery to Zone 8 will need the more expensive expedited air shipping.
6. Unexpected problems
No matter how well-planned the shipping strategy is, unforeseen issues can happen. They might range from divided shipments to lost or damaged goods to transportation delays. Even though nobody can anticipate the future with 100% accuracy, it's always a good idea to prepare for unforeseen events in the shipping budget.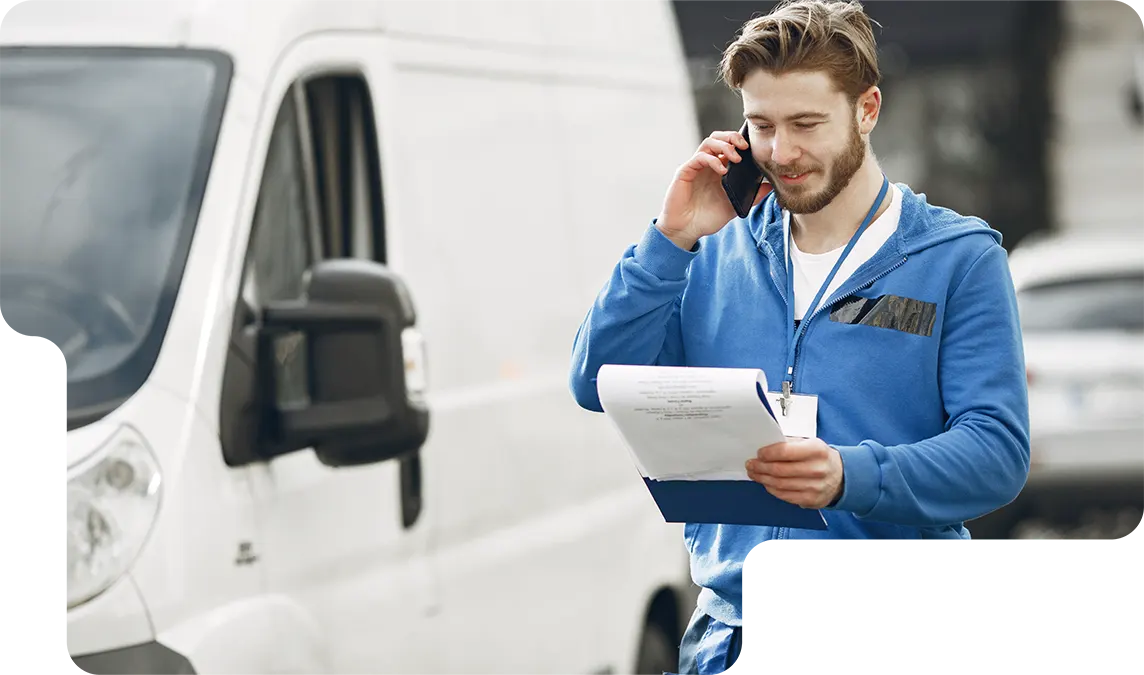 How to Determine a Strategic Shipping?
Offering customers competitive shipping rates is essential in this competitive e-commerce environment. To guarantee that they provide their customers with the best prices, e-commerce platforms must approach this subject deliberately.
Some comprehensive strategies to determine a transparent shipping cost include –
Establish a pricing strategy
Base consumer costs on the amount a company spends on shipping are not always correct. It's frequently a perception-based game to decide whether to boost total sales and revenue or profit per order.
Some ways to establish a pricing strategy are:
Establish a free shipping strategy and ensure all website visitors are aware of it.
Implement a flat-rate shipping strategy to cover half of the shipping expenses.
Add a minimum order shipping charge on all the orders.
Pick a carrier & speed
Of course, different carriers will charge various shipping costs. The cost of the service will increase with how expedited it is, for example, overnight shipping, one-day shipping, or emergency shipping.
The three factors that ultimately determine shipping costs are
where the business is sending the order from
where the business is transporting it
how fast the business needs to deliver the order
To keep shipping costs low for the company and its customers, use ground delivery and ship from places strategically close to most of its customers.
Calculate transport and speed costs
Shipping businesses offer shipping cost estimators on their websites. Consumers may input particular order details to comprehend the expenses and compare suppliers' pricing fully when in doubt. Additionally, companies and users may automatically utilize website shipping integrations to compute this for consumers, including shipping tools and software to outside fulfillment companies.
Adding additional charges
While the aforementioned pertains to ordinary orders, it is preferable to include fees to cover any additional costs a firm may incur, such as:
Pay premiums for distinct line items like dunnage, cartons, and mailers
Additional charges apply when mailing bulky or heavy products
If the contents of the shipment are worth more than the carrier's core coverage, a business might need additional insurance
Any fees for order processing, including labor and order fulfillment
Understanding the return policy and rate and a second shipping label to send the merchandise back can help you understand how offering free returns could result in a firm losing more money.
Reshipment frequency for misplaced products, incorrect orders, and other errors.
Standard Documents in Shipping
Any standard process must have a set of documents that signify validation and give proof of origin and destination along with other customary details. The processing of said documents is a necessary step in the order fulfillment process.
In most cases, the necessary documents are:
Proforma invoice:
The primary aspect of any export exchange is the receipt of inquiries for one or more than one products, including requests for quotations. The difference between a commercial and a proforma invoice is thin and confusing. For clarity, a proforma invoice specifies
Buyer and seller details in the transaction
A detailed description of the goods
Distinctive classification of the goods
Price of the goods and their terms of payment
Details of the delivery, including manufacturing and delivery addresses.
Currency used in transactions
Commercial invoice:
For a shipment, the commercial invoice is one of the most important things that shows the product's most important and highlighted details. The commercial invoice looks highly similar to a proforma invoice, including most of the details of the entire export process. The invoices created from a company's accounting or ERP system are those used to get paid and not export invoices.
Along with banking and transaction details, a commercial invoice must include marine insurance details and any other information pertaining to the surety of prompt delivery of goods and full payment by the customer.
Packing list:
The lading of a shipment is an essential part of a freight forwarding process. The packing list information helps create the bills of lading for the shipment. An export packing list is more detailed than a packing list or a packing slip for domestic shipments.
In case cargo is lost or damaged, packing lists ensure proper insurance claims and are also helpful if there are disagreements between the carrier and the exporter on the weight or measurement of the cargo.
Certificates of origin:
On the subject of any commercial process, the product's origin has a vital role. A certificate of origin validates the production of a product. It also certifies that it has been manufactured under a particular nationality and has a benchmark in the niche market.
But the main function of a certificate of origin is to provide the carrier with information about where the shipment comes from and apply the necessary taxes and duties accordingly.
Certificate of free sale:
A certificate of free sale is a document that says that a company can legally sell regulated products like food, medicines, biologics, and medical devices without any restriction in the open market. It is also known as a certificate for export or a certificate to foreign governments.
While registering a new product in a country, a certificate of free sale acts as a document that informs the authorities of the country of the beginning of the import of the products in question within national borders and the validation of the products with proper support documents.
Shipper's letter of instruction:
In an export process, the most important middleman is a freight forwarder who works with the shipping company, arranges for the transport of the goods with the carrier, and ensures coverage of all the details.
Keeping in mind the agreed terms of sale, it's better to hire a freight forwarder to work for the exporter, or in case of a routed export transaction, the buyer hires a freight forwarder.
Anyhow a forwarder provides an SLI or a shipper's letter of instruction with detailed information needed for the successful transitioning of goods. It is basically a cover for all the collective documents required in the shipping process.
Inland bill of lading:
An inland bill is a primary document required for international shipping. Either the inland carrier or the shipping party itself prepares an inland bill. It fundamentally signifies the contract of carriage between the exporter and the carrier. The bill states the destination of said goods and serves as a receipt of the goods previously picked up.
Generally, the consignment of an inland bill is given to the carrier moving the goods or the forwarder handling the task indirectly rather than the buyer.
Ocean bill of lading:
An ocean bill of lading serves as a contract for carriage and a title for the cargo. There are two forms of this bill:
Straight bill of lading: A straight bill is consigned mainly to a particular party and is non-negotiable. The consignee gets possession of the goods, and they have to present an original and signed bill of lading to the carrier.
Negotiable bill of lading: The shipper signs the assignment of a negotiable bill of lading, "to order" or "to order of shipper". Then the shipper sends it to a bank in the buyer's country of residence or delivery. The bank leverages the original bill of lading and holds on to it until they receive proper documentation of a letter of credit.
Air waybill:
Urgent deliveries are mostly made by plane, and goods shipped by air always require an air waybill, as a contract of carriage distributed by the International Air Transport Association. Unlike the ocean bill of lading, it is non-negotiable in every form.
An air waybill is similar yet different from a bill of lading. A bill of lading is a document of title to the goods. It acts as a receipt by the shipping company with an agreement to transparently deliver the goods at the mentioned destination. On the other hand, an air waybill is just a receipt of the goods that the carrier sends in for verification at the place of delivery.
Dangerous goods forms:
Suppose products under the transaction are deemed dangerous by the concerned authorities. Either the IATA ( International Air Transport Association) or the International Maritime Organization (IMO) must approve it as dangerous goods.
Bank draft:
A bank draft is one of the most important parts of an international export process for transferring the authority of the questioned goods from the seller to the buyer in exchange for funds. It is the final part of the shipping process as the seller attaches other significant documents, the bank draft, and a cover letter.
Shipping Labels and Shipping Insurance
The details of e-commerce shipping, such as mailing labels and insurance, may be incredibly detailed. But they are crucial to ensuring that your consumers have the greatest experience possible.
What are shipping labels?
Shipping labels offer shipping companies crucial details about the cargo's starting and ending point. The customer has a risk of the product being mistreated, delayed, or lost without proper shipping labels. This might result in a bad consumer experience, diminished brand loyalty, and decreased revenue.
Shipping labels typically include the destination address, return address, shipping class, package weight, and tracking number.
What is shipping insurance?
Senders who lose or face any harm to their packages while en route get reimbursement through shipping insurance. It could be a good idea for a business to consider shipping insurance if transporting expensive or delicate goods because it can drastically raise the overall shipping cost.
Shipment Tracking and Returns
The shipping procedure is not complete when a transporter picks up an order. A company must maintain a high level of customer service throughout and beyond the order's journey, from disclosing tracking information to developing a simple e-commerce returns process.
The steps of e-commerce shipment tracking include –
Order management
Order management is the procedure for accepting, monitoring, and completing client orders. The proper order management strategy and delivery software may decrease stockouts, back-ordered items, and, eventually, dissatisfied consumers.
Order management software streamlines retail fulfillment, enabling businesses to make smarter business decisions.
Tracking shipments
Whether an e-commerce business sends an order internally or through a 3PL, it must provide the consumer with the tracking information. This allows both the business and the customer to track the package with full transparency efficiently.
Tracking returns
Although returns may be a major pain for e-commerce companies, having the correct returns procedure is often beneficial for a company. Companies offering transparent shipping and return policy are more likely to retain their consumer base, whereas dissatisfied customers are more likely to abandon the same business.
Best Practices to Follow for Shipping
Shipping is the prime element of an e-commerce store. Therefore, providing the best shipping options that align with customers' expectations helps reinforce positive customer conversion with a higher customer satisfaction rate. It helps a company bring in more customers, boost website traffic, and eliminate higher cart abandonment rates.
When it comes to a seamless shopping experience, using proper shipping best practices is essential. Having made a purchase from an online store, the buyer's journey does not end at checkout – it ends when the package arrives on time and in good shape at their address.
Here are a few of the best e-commerce shipping practices –
Construct a dedicated 'shipping team'
Shipping isn't a one-person job. Shipping is a complex process involving several stakeholders within an organization. A definitive shipping team would primarily include :
Designing and marketing team – The marketing and designing team is responsible for clearly laying out shipping options for prospective customers. They work closely to develop a deeper insight into the page traffic and help a positive conversion rate with real-time customer interaction.
Order fulfillment team
The order fulfillment team can either be an in-house or third-party vendor who works closely with the base company to ensure proper order fulfillment operations. The order fulfillment team ensures the orders are being picked, packed, and shipped at the right time, as well as the return management.
Customer care
As the only team that will interact directly with the customer, their participation is crucial. They should know current specials, numerous delivery methods, and the company's procedures for dealing with unhappy consumers.
Develop a unique shipping strategy
An e-commerce business must strategize a definitive shipping plan to meet the ultimate goals. Some ways to set up a comprehensive shipping strategy may involve:
Increase order values
To increase the customer shopping rate, a business needs a strategic outlook to improve and provide free shipping, expedited shipping, etc.
Increase conversion rate
If a business needs more customers on the website to buy the products, they need to chalk out multiple shipping channels for better order fulfillment and have a cost upfront.
Provide accurate shipping costs
Unnecessary high costs at checkout results in an increased rate of cart abandonment. A company needs multiple fulfillment gateways to reduce basic operational costs to acquire and provide considerable shipping to customers.
Evaluate carrier and shipping options
Busy shippers frequently only select a single carrier method and bargain for a fair price. Making decisions is streamlined because there is no need to look up pricing online or seek a spot estimate. While utilizing a single shipping carrier saves time, having numerous shipping carriers has several advantages. A multi-shipping strategy offers more negotiation power to provide shipping at the most competitive rates and the independence to choose the best-suited carrier according to the order destination.
Embrace 'free shipping '
Small businesses sometimes dread providing free delivery since it may be a significant investment. But now that most retail behemoths have made it fairly common, consumers today expect free shipping while shopping in an e-commerce online store. In fact, most shoppers cite free delivery as their top reason for shopping online.
In addition, consumers today have numerous alternatives, so unless a company is providing an extremely specialized good that they can't acquire anywhere else, they're more likely to overlook a business in favor of a seller giving free shipping. To fill the gap, the company will have to accept lower product profit margins or raise the product's price.
Plan for an expedited shipping
According to studies, 90% of customers tend to wait a little bit longer for an order if shipping is complimentary. Expedited delivery is an excellent substitute, though, as many smaller e-commerce businesses cannot afford to give free shipping, and if they do, customers would want it quickly. Most people agreed that a waiting period of 3-5 days was acceptable. Therefore, another tactic is to provide free shipping while adding a price for faster delivery to cover the expense.
Visibility in shipping costs
When purchasers discover the shipping costs only after completing their transaction, one of their significant annoyances is that they may decide to quit their shopping cart and go elsewhere. According to estimates, shipping expenses account for 55% of abandoned shopping carts.
Instead of shocking customers with shipping charges, a business can use a flat-rate shipping model that discloses the cost upfront. It can also opt for a way that allows customers to enter their postcode before proceeding to the checkout so that they know the cost of e-commerce shipping d early in the process.
Personalize the shipping experience
Though small or growing businesses may not be able to provide personalized package options, a fulfillment team needs to ensure the packaging is good and the customers get updates on the status of their shipment. 82% of the customers believe merchants must keep them informed at every stage of order fulfillment and delivery. However, 45% of consumers follow the order progress through text messages, and 85% use email.
Take responsibility for shipping mishaps
After the product leaves the warehouse, a lot might happen to it. Although it is not the company's fault, the client won't think so and will want the firm to put things right.
The organization should get in touch with the carrier as soon as they know about the issue and attempt to fix it. Offering a discount on the following order for delays or replacing the item if lost or damaged might suffice to make good on the issue.
Conclusion
Perhaps the most essential aspect of fulfillment for any business is shipping. To meet client expectations, a business must collaborate with the ideal logistics team and keep an eye out for the most affordable shipping costs.
Since shipping can occasionally seem a little stressful, hiring reputable industry specialists to handle this service helps to smooth out all the curls.
Working with third-party multi-carrier organizations with a few warehouses spread out over the entire world is the ideal course of action if one intends to sell goods worldwide. The seller must work with powerful shipping alternatives that convert more sales and automate shipment and returns to obtain excellent traction at all the critical priorities.
FAQs
What are the factors affecting shipping costs?
In addition to the package's dimensions and weight, the location of departure and final destination significantly impact the price. You only need to remember one fundamental principle in this situation: the farther the box travels, the more expensive the shipment will be.
What is the difference between shipment and shipping?
Shipping is transporting things, whereas a shipment is a cargo of products conveyed by whatever means (not just by ship).
What is meant by shipping?
Shipping is physically transporting goods from one location to another, such as when shippers send goods from a warehouse to a consumer. A shipping or logistics business often oversees the shipment process, which comes after the production and packaging of items.
'Basic', 'economy', or 'ground shipping' are alternate terms for standard shipping. The least expensive and slowest delivery option provided by couriers is standard shipping, also made accessible in e-commerce businesses as the default shipment option.
What is the most important document issued by a shipping company?
The Bill Of Lading is the most crucial document a shipping company issues. The shipping industry relies heavily on this document. Essentially, it is a contract between the shipper and the carrier. It serves as a receipt for goods and a proof of ownership as the bill states the terms and conditions of the carriage.
How are shipping costs calculated?
The four factors needed to compute shipping costs are the shipment point and origin, package weight, package dimensions, and projected delivery periods. These numbers can be used to determine the majority of postal shipping charges. Users may also compare shipping costs over various platforms utilizing a shipping cost calculator and these data.
How to decide on the best carrier for shipping?
The choice of shipping companies and methods depends on shipping costs, geographical location, etc. Choose a service where numerous shipping options are available -Express, Priority, First Class, and Media Mail. Make sure they provide flat-rate package shipping to any location in the country for a set fee.
Import duty may also be called a customs duty, a tariff, an import tax, or an import tariff. Upon entering a country, imported goods are subject to import duty.
How does 3PL play a role in shipping?
The third-party logistics (3PL) provider starts the paperwork and looks for the most affordable and dependable carriers. When the products are ready for shipping, the third-party logistics provider (3PL) picks up the international order, arranges for transport, and delivers the package to the closest port.
What is the difference between standard shipping and urgent shipping?
While express shipping only takes around a day because the merchandise travels through air couriers, standard shipping often takes two to eight days to complete. In rare circumstances, the delivery may happen on the same day as the receiver. Express shipping is suitable for last-minute, urgent deliveries.