Shipping logistics is a critical aspect of running a successful e-commerce business. According to McKinsey, Asia is expected to account for 57% of the growth of the global e-commerce logistics market between 2020 and 2025. This may make Asia the single-most-important region for international trade and logistics activities going forward. The size of the ASEAN E-commerce Logistics Market is USD 5.43 billion in the current year and is anticipated to register a CAGR of over 14.5% during the forecast period. The market is driven by e-commerce growth in the region. Furthermore, social commerce and internet penetration are driving the market.
Efficiently managing the movement and delivery of goods can make all the difference in customer satisfaction, profitability, and overall growth.
In this comprehensive guide, we will delve into the definition of shipping logistics, explore its importance, highlight the benefits it brings to your e-commerce operations, and provide you with valuable templates to optimise your logistics process.
With Locad's expert insights and guidance, you'll gain the knowledge and tools to streamline your shipping logistics and achieve e-commerce success. Let's dive in!
What is Shipping Logistics?
Shipping logistics is the intricate process of planning, executing, and controlling the movement of goods from the point of origin to the final destination efficiently and cost-effectively. It encompasses various activities: inventory management, warehouse operations, order fulfillment, shipping carrier selection, and last-mile delivery.
At its core, shipping logistics aims to ensure that the right products are delivered to the right customers at the right time and in optimal condition. It involves coordinating multiple stakeholders for international shipments, such as e-commerce suppliers, manufacturers, warehouse personnel, transportation providers, and even customs authorities.
In simpler terms, shipping logistics is like orchestrating a symphony, where each instrument plays its part in harmony to deliver a seamless and satisfying customer experience. By carefully managing the entire logistics process, e-commerce businesses can minimise delays, reduce costs, enhance order accuracy, and ultimately build a reputation for reliable and timely deliveries.
The complexity of shipping logistics arises from various factors, including synchronising inventory levels, tracking shipments in real-time, optimising warehouse space, choosing the most suitable shipping methods, navigating customs regulations for cross-border shipments, and handling e-commerce returns efficiently. It requires a meticulous approach, supported by advanced technologies and strategic decision-making, to overcome these challenges and ensure smooth operations.
What is the Difference Between Shipping and Logistics?
Shipping and logistics are two closely related terms in the realm of e-commerce, but they have distinct meanings and functions.
Shipping specifically refers to the physical transportation of goods from one location to another. It focuses on the movement of products and involves tasks such as packaging, labelling, loading onto carriers, and delivering to the intended destination. Shipping is primarily concerned with the execution of the transportation process itself.
On the other hand, logistics encompasses a broader set of activities surrounding the entire supply chain, including shipping. It involves the planning, coordinating, and managing of various operations related to the procurement, production, storage, and transportation of goods. Logistics encompasses activities such as inventory management, warehousing, order processing, demand forecasting, and optimising the flow of goods.
In essence, shipping is a subset of logistics. While shipping focuses on the physical movement of goods, logistics takes a more comprehensive approach, considering the entire product journey from the initial stages of production to the final delivery. Logistics ensures that all the necessary elements are in place to support the smooth flow of goods, including transportation, storage, inventory control, and information management.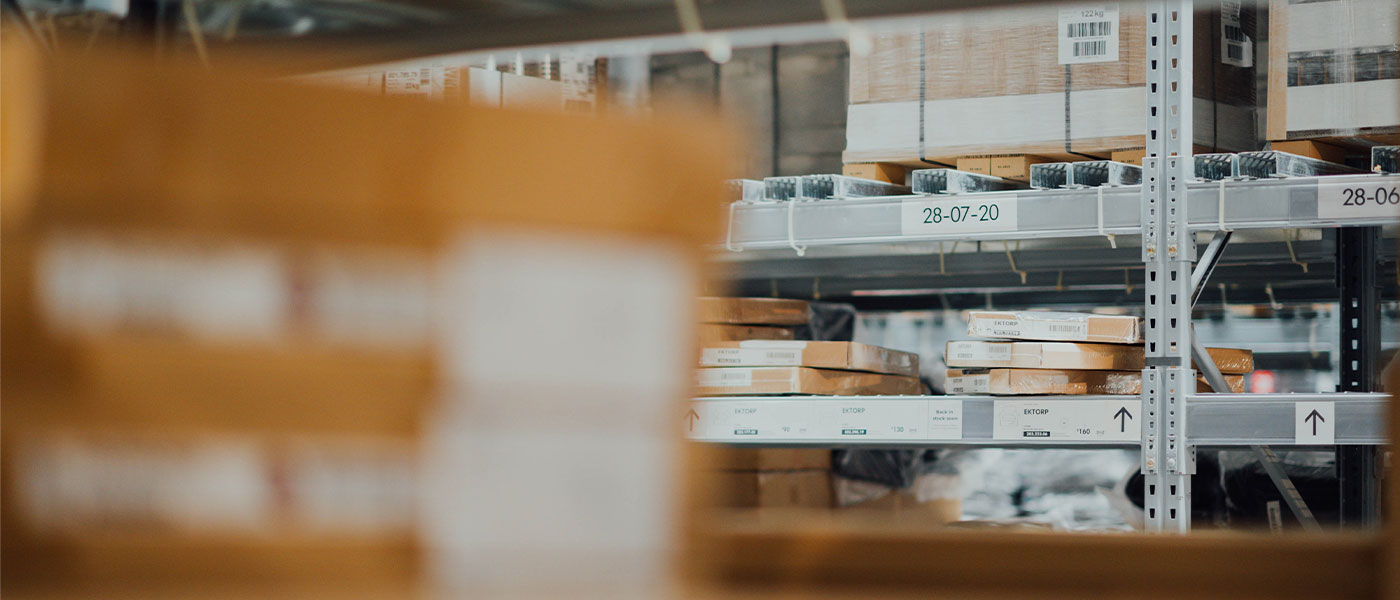 A robust logistics network strategy is often the key driving factor in meeting customer demands. Irrespective of the size of…
Types of Shipping Logistics
Shipping logistics can be categorised into different types based on the specific aspects of the supply chain they focus on. Here are three primary types of shipping logistics strategies: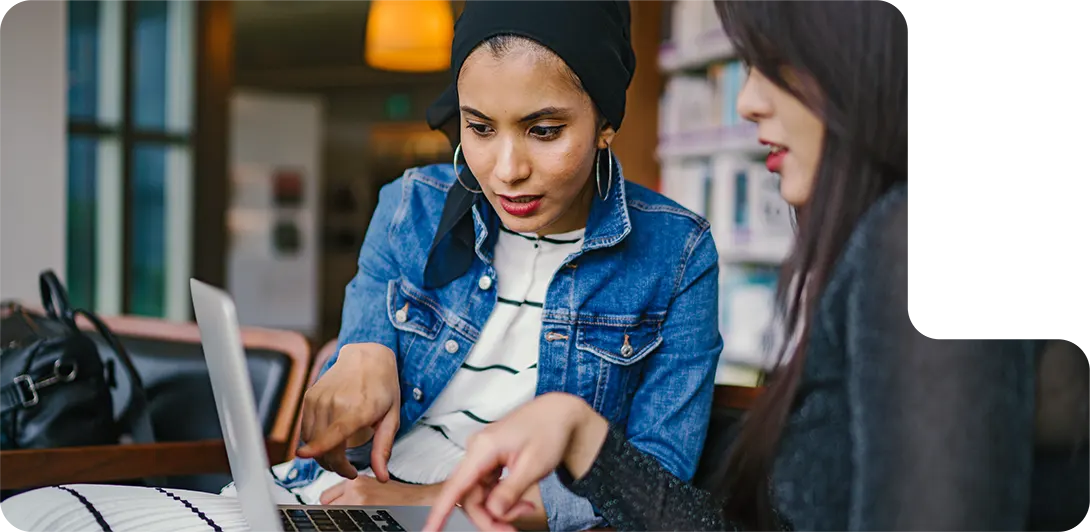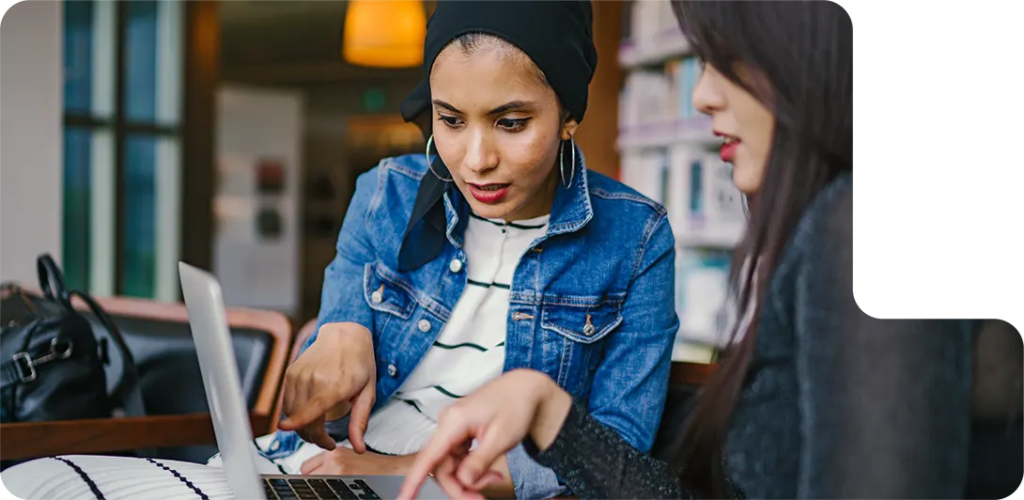 Inbound Logistics
Inbound logistics involves managing the movement of goods and materials from suppliers or vendors to the e-commerce business's warehouse or fulfillment centre. It encompasses procurement, transportation coordination, inventory receiving, quality control, and storage. Effective inbound logistics ensures a smooth and efficient supply chain, enabling the timely availability of goods for order fulfillment.
Outbound Logistics
Outbound logistics pertains to the process of delivering products from the e-commerce business's warehouse or fulfillment centre to the end customers. It includes tasks such as order processing, picking and packing, choosing suitable shipping methods and carriers, managing transportation, and tracking deliveries. Streamlining outbound logistics is crucial for meeting customer expectations, ensuring on-time deliveries, and maintaining customer satisfaction.
Reverse Logistics
Reverse logistics focuses on managing the flow of goods in the opposite direction, primarily handling returns, exchanges, repairs, or recycling. It involves creating an efficient system for handling returned products, inspecting their condition, processing refunds or replacements, and managing inventory. Effective reverse logistics help minimise costs associated with returns, optimise customer experience, and ensure sustainable practices in the e-commerce supply chain.
These three types of shipping logistics cover the essential aspects of the supply chain, from the procurement of goods to their delivery and potential return. Implementing robust inbound, outbound, and reverse logistics strategies enables e-commerce businesses to optimise operations, reduce costs, and enhance overall customer satisfaction. Learn more about how you can implement all of this with contract logistics.
What is Shipping Logistics Management?
Shipping logistics management is the planning of resources, operation, trailer arrangement from carrier offices, implementation, and control of transportation of shipped products are all part of shipping logistics management. 
The components of shipping logistics are:
Procurement
Inventory and warehousing
Picking and packing
Shipping planning
Monitoring of freight
Transportation management
Relationship Between Shipping Logistics and Supply Chain
The strategy and operations that go into planning procuring, producing, and distributing items, also looking after returns, are covered in the supply chain. Shipping logistics involves getting the correct stocks to the delivery point at the right time while maintaining the budget.
In the supply chain, shipping logistics is responsible for transporting and storing products, services, and paperwork. It reports and tracks the whole movements of the consignment route to the consumer.
Shipping logistics refers to arranging and supervising the transfer of products, raw materials, or inventory. This component determines where things can be stored until needed at another site, which is critical for successful supply chain management.
Key Components of an Effective Shipping Logistics Strategy
To ensure success in shipping logistics for your e-commerce business, you need to focus on key components that drive efficiency and customer satisfaction. Here are the essential elements to consider:
Clear Transportation Plan
Plan your transportation routes and modes wisely. Choose reliable carriers based on cost, service quality, and transit time. Keep track of shipments with advanced tracking capabilities.
Effective Inventory Management
Accurately forecast demand to maintain optimal inventory levels. Use inventory tracking systems for real-time visibility. Coordinate with suppliers for timely stock replenishment.
Streamlined Order Processing
Efficiently manage orders with a reliable order management system—Automate processes to minimise errors and delays. Keep inventory and order systems in sync.
Robust Warehouse Operations
Design your warehouse layout for smooth product flow. Utilise barcode scanning and RFID technologies for accurate inventory management. Embrace warehouse automation and robotics for better picking, packing, and sorting.
Advanced Technology Integration
Optimise your shipping logistics with transportation management systems (TMS) for route optimisation and carrier selection. Leverage warehouse management systems (WMS) for efficient warehouse operations. Use data analytics for insights and performance optimisation.
Strong Communication and Collaboration
Establish effective communication channels with suppliers, carriers, and customers. Collaborate with stakeholders to streamline processes and resolve issues promptly. Keep customers informed about order status and delivery updates.
Continuous Monitoring and Performance Evaluation
Regularly track inventory key performance indicators (KPIs), supply chain, and logistics KPIs. Analyse data to identify areas for improvement and take corrective actions. Conduct regular reviews and audits to ensure compliance with shipping logistics strategies.
Focusing on these key components can optimise your shipping logistics strategy, enhance customer satisfaction, and drive overall success for your e-commerce business.
Everybody (well at least, most people) love having pets! After a long day of work, it's incredibly enjoyable to be…
Benefits of Implementing Effective Shipping Logistics
Implementing effective shipping logistics strategies can bring numerous benefits to your e-commerce business. Let's explore some of the key advantages:
Improved Customer Satisfaction
Efficient shipping logistics ensure that orders are delivered accurately and on time, meeting customer expectations. Providing a seamless and reliable delivery experience can enhance customer satisfaction, build trust, and foster long-term customer relationships.
Cost Savings
Optimising shipping logistics can help you reduce transportation, inventory management, and order fulfillment costs. You can achieve significant cost savings and improve your bottom line by streamlining processes, eliminating inefficiencies, and negotiating favourable shipping rates.
Enhanced Inventory Management
Effective shipping logistics strategies go hand in hand with efficient inventory management. By synchronising inventory levels, implementing real-time tracking systems, and improving order accuracy, you can minimise stockouts, reduce excess inventory, and improve overall inventory control.
Faster Order Fulfillment
Efficient shipping logistics enable faster order processing, picking, packing, and shipping. By automating order fulfillment processes and optimising warehouse operations, you can reduce the order turnaround time, expedite deliveries, and offer faster shipping options to customers.
Expanded Market Reach
With robust shipping logistics in place, you can expand your market reach by efficiently shipping products to domestic and international customers. You can tap into new markets and reach a broader customer base by leveraging international logistics capabilities and navigating customs regulations smoothly.
Increased Operational Efficiency
Effective shipping logistics streamline various operations, from inventory management to order processing, improving operational efficiency. You can enhance overall productivity and maximise resource utilisation by eliminating bottlenecks, reducing manual errors, and optimising workflows.
Scalability and Flexibility
Implementing scalable shipping logistics strategies enables your e-commerce business to adapt to changing market demands and handle growth effectively. By building a flexible logistics infrastructure, you can accommodate increasing order volumes, expand your product range, and enter new markets seamlessly.
Data-Driven Insights
Effective shipping logistics provide valuable insights into your operations by leveraging data analytics and tracking technologies. You can gain visibility into key performance metrics, identify areas for improvement, and make data-driven decisions to optimise your logistics processes continuously.
By implementing efficient shipping logistics strategies, your e-commerce business can reap these benefits and gain a competitive edge in the market. In the next section, we will provide you with valuable templates to help you streamline your shipping logistics processes.
E-commerce is undoubtedly one of the biggest trends in the world of business. If you're a business and still not…
Shipping Logistics Templates
To help you streamline your shipping logistics processes, here are some valuable templates that you can use as a starting point or customise according to your specific business needs:
Shipping Checklist Template
A Shipping Checklist Template can help you ensure all necessary steps are followed during shipping. It includes packaging, labelling, documentation, carrier selection, and tracking tasks. Use this template to maintain consistency and accuracy in your shipping operations.
Shipping Packaging Guidelines Checklist
The Shipping Packaging Guidelines Checklist template helps ensure your products are properly packaged for shipment. It includes a list of packaging requirements, such as choosing the right box size, using protective materials, securing fragile items, and labelling packages correctly. This template helps maintain the integrity of your products during transit and reduces the risk of damage.
Shipment Tracking Template
The Shipment Tracking Template allows you to track the progress of your shipments from the point of dispatch to the final delivery. It includes sections for entering tracking numbers, carrier information, expected delivery dates, and shipment status updates. This template provides real-time visibility into your shipments' whereabouts and helps keep customers informed about their order's progress.
Inventory Checklist Template
The Inventory Checklist Template helps you create a comprehensive inventory checklist to ensure accurate and consistent inventory management. It includes sections for recording product details, quantities, locations, and other relevant information. This template lets you conduct regular inventory checks, identify discrepancies, and maintain optimal stock levels.
Inventory Management & Tracking Template
The Inventory Management & Tracking Template combines inventory management and tracking functionalities. It allows you to record and track inventory levels, monitor stock movement, and generate reports on stock status. This template helps you streamline inventory management processes, improve stock accuracy, and make informed restocking decisions.
Inventory Audit Checklist
The Inventory Audit Checklist template assists you in conducting regular inventory audits to ensure accuracy and integrity. It includes sections for verifying stock counts, identifying obsolete or expired items, checking for damaged goods, and reconciling inventory records. This template helps you maintain inventory accuracy, identify discrepancies, and improve overall inventory control.
Inventory System Requirements Checklist
The Inventory System Requirements Checklist template helps you define the requirements for an efficient inventory management system. It includes sections listing desired features and functionalities, integration capabilities, reporting requirements, and user access levels. This template serves as a guide when evaluating and selecting an inventory management system that aligns with your business needs.
Simple Inventory Forecasting Template
The Simple Inventory Forecasting Template assists you in predicting future inventory needs based on historical data and sales patterns. It includes sections for entering historical sales data, calculating demand trends, and generating forecasts. This template helps you optimise inventory levels, avoid stockouts or overstocking, and improve overall supply chain efficiency.
These templates can serve as valuable tools to streamline your shipping logistics processes and improve overall efficiency in your e-commerce business. Customise them according to your specific requirements and integrate them into your existing systems and workflows for maximum effectiveness.
In the next section, we will provide you with expert insights and guidance from Locad, a leader in shipping logistics solutions, to further optimise your e-commerce shipping operations. Stay tuned!
Shipping Logistics Optimisation: Expert Insights and Guidance from Locad
To optimise your e-commerce shipping logistics operations, Locad, a trusted partner in shipping logistics solutions, offers expert insights and guidance. With our extensive industry experience, Locad provides valuable strategies and recommendations for efficient operations. Here's how you can enhance your shipping logistics operations:
Embrace Technology and Automation
Make the most of advanced technologies like transportation management systems (TMS) and warehouse management systems (WMS) to streamline and automate your shipping logistics processes. These systems optimise route planning, carrier selection, warehouse operations, and inventory management, saving time and reducing errors.
Leverage Data Analytics
Harness the power of data analytics to gain valuable insights into your shipping operations. Analyse key performance indicators (KPIs), such as delivery times, order accuracy, and transportation costs, to identify areas for improvement. By using data-driven decisions, you can continuously optimise your logistics processes.
Optimise Packaging and Dimensioning
Pay close attention to packaging and dimensioning practices to reduce shipping costs and minimise the risk of damage during transit. Use packaging materials that offer adequate protection while optimising the weight and size of packages. Implement dimensioning technologies to accurately measure and weigh shipments, ensuring accurate pricing and efficient use of shipping space.
Collaborate with Reliable Partners
Choose reliable partners, including carriers, fulfillment centres, and third-party logistics providers (3PLs), to ensure smooth and efficient shipping operations. Collaborate closely with these partners to align processes, promptly resolve issues, and maintain clear communication channels. Strong partnerships enhance overall logistics performance and customer satisfaction.
Implement Scalable Solutions
As your e-commerce business grows, scalability becomes crucial. Implement logistics solutions that can adapt to your changing needs, whether it's scaling up to meet increased order volumes or expanding into new markets. Scalable solutions provide flexibility and agility to support business growth without compromising operational efficiency.
Continuously Improve and Innovate
Shipping logistics is dynamic, and continuous improvement is key to staying ahead. Encourage a culture of innovation within your organisation, empowering employees to suggest and implement process improvements. Stay updated on industry trends, emerging technologies, and best practices to identify opportunities for innovation and optimisation.
Partnering with Locad can greatly assist in overcoming these challenges. As a leader in shipping logistics solutions in the Southeast Asia and Austrian markets, Locad offers expertise, advanced technologies, and tailored strategies to optimise your shipping logistics operations. By leveraging our knowledge and solutions, you can enhance your e-commerce shipping logistics operations and achieve greater success.
TL;DR: A Quick Summary On Shipping Logistics
Shipping logistics refers to efficiently managing goods from origin to destination in e-commerce.
It involves inventory management, order fulfillment, shipping carrier selection, and last-mile delivery.
Shipping is a subset of logistics, which encompasses the entire supply chain.
Three types of shipping logistics: inbound, outbound, and reverse logistics.
Key components for an effective shipping logistics strategy: transportation plan, inventory management, order processing, warehouse operations, technology integration, communication, and performance evaluation.
Benefits of effective shipping logistics: improved customer satisfaction, cost savings, enhanced inventory management, faster order fulfillment, expanded market reach, increased operational efficiency, scalability, and data-driven insights.
Shipping logistics templates: shipping checklist, packaging guidelines, shipment tracking, inventory checklist, inventory management & tracking, inventory audit checklist, inventory system requirements, and simple inventory forecasting.
Locad offers expert insights and guidance for shipping logistics optimisation: embrace technology and automation, leverage data analytics, optimise packaging and dimensioning, collaborate with reliable partners, implement scalable solutions, and continuously improve and innovate.
Partner with Locad for optimised shipping logistics solutions and experience logistics excellence.
FAQS
 How can social media marketing help your business grow in the Philippines?
Social media marketing in the Philippines can help your business grow by reaching a broad audience, fostering customer engagement, building brand loyalty, and driving website traffic and sales.
What are the five ways of social media marketing?
The five ways of social media marketing include creating engaging content, utilizing influencer marketing, running targeted ads, hosting contests and giveaways, and fostering two-way communication with the audience.
What are the advantages of social media in the Philippines?
The advantages of social media in the Philippines include increased brand visibility, cost-effective advertising, real-time customer feedback, access to a large and engaged audience, and the ability to build meaningful relationships with customers.
Why is social media important in the Philippines?
Social media is essential in the Philippines because it has become an integral part of daily life and communication for Filipinos, offering businesses an effective platform to connect with their target audience and grow their brand.
What are the four pillars of social media marketing?
The four pillars of social media marketing are:
Strategy (planning and goal-setting).
Content (creating relevant and engaging content).
Engagement (interacting with the audience).
Analysis (measuring performance and making data-driven improvements)