E-commerce Trends Set to Become Dominant in Australia
Just like the market landscape of any other part of the world, even the Australian market is constantly changing and evolving. Due to the recent pandemic and the lockdowns that followed, e-commerce trends have changed drastically, but most of them are here to stay. For new businesses and even old ones, the changing trends can prove to be a problem. Many businesses are adapting to these new trends to cope with new buying patterns, and consequently, stay relevant in the market. Hence, it is essential to learn about current e-commerce trends as these help businesses to grow, evolve, and adapt to their changing surroundings.
Australia Post Group CEO and MD Paul Graham in an article spoke about how e-commerce today is a lifeline for businesses.
"Even as restrictions eased, Australia's love of online shopping has not faltered, evidenced by the 5.4 million households we saw buying online each month last year, representing a 39% increase from 2019."
In this article, we will be talking about the e-commerce trends that are set to become dominant in Australia. Furthermore, you will also get to learn about Australia's shopping habits, some of the largest e-commerce selling platforms in the country, how to successfully sell to Australian buyers, and so much more. You will gain an accurate picture of the Australian e-commerce market and learn how you can conquer it.
Following International Shopping Traditions
With ever-increasing globalization, it is not surprising that most countries don't just limit themselves to regional holidays or sales. The same is the case for Australia, where buyers these days actively engage in typically American sales days, such as Black Friday and Cyber Monday.
According to the data from the Commonwealth Bank, customer spending during the Black Friday sales season in 2020 jumped 7 percent in comparison to the same Black Friday sales period of 2019.
These new shopping practices are a big sign for enterprises looking to open shop in Australia to follow international shopping traditions in order to gain more customers and form a stronger customer base.
Express Deliveries
Same-day or one-day deliveries may have sounded like a distant dream a few years ago. However, more and more online shoppers nowadays look forward to and opt for this facility, even if it costs them a few extra bucks.
According to a recent report, nearly 68% of online consumers in Australia would abandon an online order if the delivery method is too slow. The report also notes that 32% of consumers are likely to abandon a cart if there was no option to upgrade the speed of delivery.
That being said, achieving delivery in such a short time might be difficult due to infrastructure constraints or a lack of resources. In that case, a wonderful alternative would be to implement 'Click and Collect', wherein your customers buy your product online and collect it from a store nearby. To expedite delivery, you can outsource e-commerce shipping by partnering with a third-party logistics provider.
Seamless Omnichannel Experience
Omnichannel marketing refers to providing a seamless shopping experience on multiple channels. Essentially, this means that businesses cater to their buyers both online and offline, on multiple platforms.
Shoppers in Australia jump online and offline and across different platforms on their way to buying the things they want and need. For instance, when signing up for a new service, nearly 91% of Aussies interacted with brands via two or more different channels, such as in-store, website, and app.
Omnichannel marketing is particularly useful as it boosts customer engagement with the brand, online and offline. Hence, all up-and-coming businesses in Australia need to focus on taking the omnichannel route, as opposed to the single-channel strategy.
Social Media
The power of social media is unparalleled when it comes to advertising. Since social media platforms have enough data about the likes and dislikes of all their users, you can promote highly personalized campaigns to your target audience.
It is no surprise that social media channels are proving to be an effective source of investment for e-commerce businesses. Nearly 7.78% of retailers use Facebook for online sales. 54.81% are on Instagram to help sell their products online, while 25.93% are on LinkedIn. And the result? Over 30% of Australians have made a purchase via social media in the last 12 months.
With social media at the hub of social and brand interaction, you're likely to boost brand visibility, increase customer engagement and boost sales. Hence, for anyone looking to conquer the Australian e-commerce industry, paying close attention to their social media commerce is a must.
Serving the International Market
The Australian e-commerce market has been growing steadily to a point where it can now serve globally. While any new brand's first order of business is to capture the local market and establish a customer base, expanding to newer markets internationally should also be considered. With improved logistics and the rising popularity of e-commerce brands, international shopping is a growth opportunity that shouldn't be missed.
How Australians Shop Online
A key step in deducing the Australian e-commerce industry is understanding how Australians shop online. Here are some of the behaviours observed.
Most Australians resort to shopping online between 2-5 pm and 7-10 pm, in contrast to bright and early in the morning. Therefore, you can expect maximum traffic to your website during this time. So, make sure your website's performance and stability remain at their peak during this time. A few ways you can ensure your website performs well are by installing a caching plugin, compressing files, taking backups, upgrading your server, and so on.
While the Australian e-commerce market has been growing steadily, most buyers shop overseas, from countries like Japan, the US, and China, generating greater cross-border sales than domestic sales.
Shoppers prefer express deliveries, especially when it comes to clothing items. In fact, 67% of Australians expect online delivery speeds to increase in the next 12 months.
Australians have become more environmentally aware, with 8 out of 10 online shoppers actively seeking environmentally friendly brands to shop from.
Australia's Most Notable E-commerce Marketplaces
Australia has a number of notable e-commerce marketplaces that serve the entire country. These marketplaces have their own USPs and have demonstrated marvellous growth in the past couple of years or even decades. Understanding the way these entities operate can help new businesses gain insight into how to dominate the Australian e-commerce market and what exactly Australian buyers are looking for. Continue reading to learn about some of the largest e-commerce marketplaces in Australia:
Amazon Australia
With an estimated monthly visitors of 28.8 million, Amazon is a relatively new addition to the Australian e-commerce marketplace, which started its services in 2017. However, within these few years, the brand has grown exponentially, with more than a billion dollars in net sales.
eBay Australia
eBay has become a household name in Australia, having launched in 1999. The site attracts an estimated 68.2 million customers every month. With selling and buying goods spanning many categories, eBay remains a buyers' favorite in the country.
MyDeal
Local to Australia itself, MyDeal has over a thousand online sellers and millions of buyers. One of the most notable features of this e-commerce enterprise is its provision of small business loans to sellers needing financial help.
Catch.com.au
With 3 million active customers and 8.6 million average monthly visits, Catch.com.au is one of the leading marketplaces based in Australia. Due to the amazing discounts and offers provided by Catch, customers flock to this website, thus, boosting the sellers' visibility. Furthermore, businesses can also expect their credibility to grow with Catch.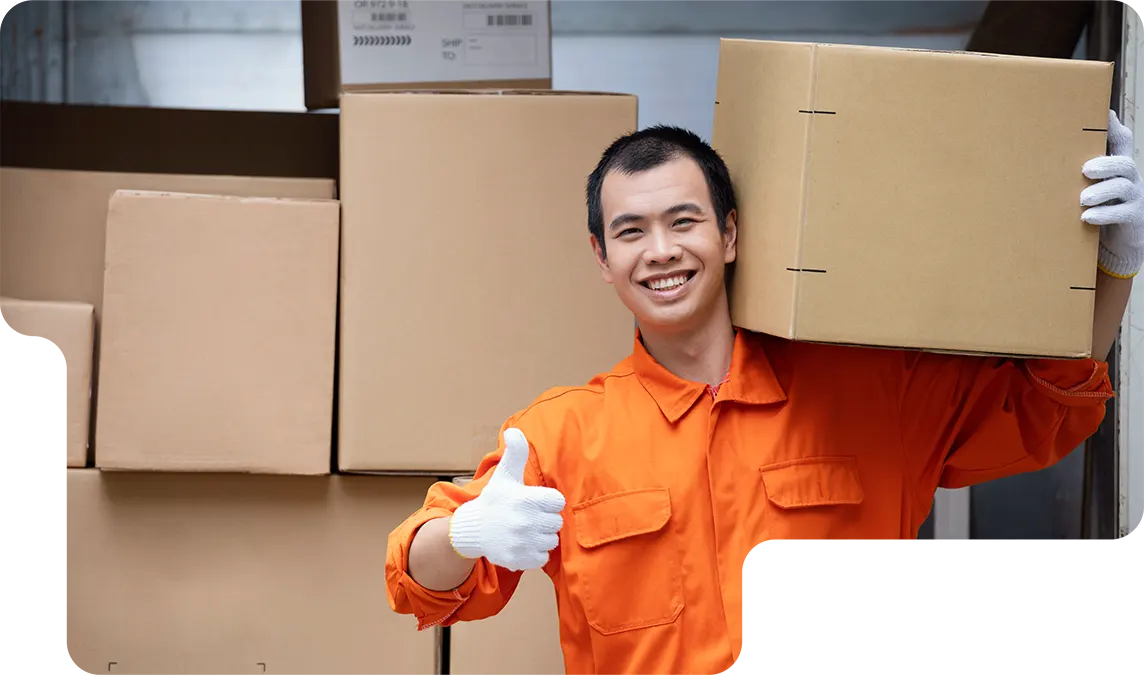 Australia's Leading Carriers and 3rd Party Logistics Companies
Every business needs a good and reliable 3PL company in Australia in order to succeed. 3PLs or Third Party Logistics are companies that provide order fulfillment solutions. These solutions range from providing space for warehousing to providing customer service to buyers regarding order deliveries. Australia has quite a few carriers and 3rd party logistics working within its borders. Some of the leading ones are:
Australia Post
Operating for nearly half a century, the Australia Post is extensively popular among Australian sellers due to its extensive logistics network, modern technology, and years of experience. Furthermore, Australia Post offers to ship to more than 115 foreign countries.
DB Schenker Logistics Company
The DB Schenker Logistics Company has a notable global presence in 2100 locations. Carrying more than 50 years of experience, it is pretty unsurprising that the DB Schenker Logistics Company is one of the leading carriers and 3rd party logistics companies in the country. They are mainly known for their modern warehouse facilities and after-sales services.
Aramex
Delivering nearly 3 million packages every month with the help of 900 franchise partners spread all over Australia, Aramex has excellent domestic and international shipping services.
Things to Know Before You Sell to Australia
The Australian e-commerce market has its very own set of rules, regulations, registrations, and other nuances, that are essential for new businesses looking to capture the Australian market to learn about. Without an overall understanding of the Australian market operates, it may be challenging for your business to thrive.
Here's a primer on what you need to know before you launch your e-commerce operations in Australia
Taxes
Before setting foot in the Australian e-commerce industry, you must get well-acquainted with their tax system. The Australian tax system imposes a 10% Goods and Service Tax or GST on online and offline sales of imported goods, whose valuations are below AUD $1,000. However, for imported goods costing more than that, the seller has to pay duty and other taxes in addition to the GST.
Additionally, if you accumulate more than AUD $75,000 in sales, you must charge GST for all low- and high-value products.
Australian Business Number
The ABN or Australian Business Number is a unique 11-digit identifier assigned to businesses that register for this facility. Having your own ABN also means getting an Australian domain name, which increases your authenticity within the local community.
Delivery Logistics
Fortunately, Australia has a well-connected delivery network across the country, with trustworthy logistics centres and delivery service providers. Furthermore, Australia Post is also a helpful delivery channel, providing options for delivering items of all sizes.
Local Language
While Australians speak English, their official language is Australian English, which has unique features different from US or UK English. Hence, it is best for you to market your brand using their language to connect better with the locals.
Prohibited Goods
Before becoming a seller in Australia, you must be aware of the prohibited goods that cannot be imported to the country. Having this knowledge will enable you to operate smoothly in the country and avoid attracting penalties.
You can find a list of items that are prohibited for import in Australia here.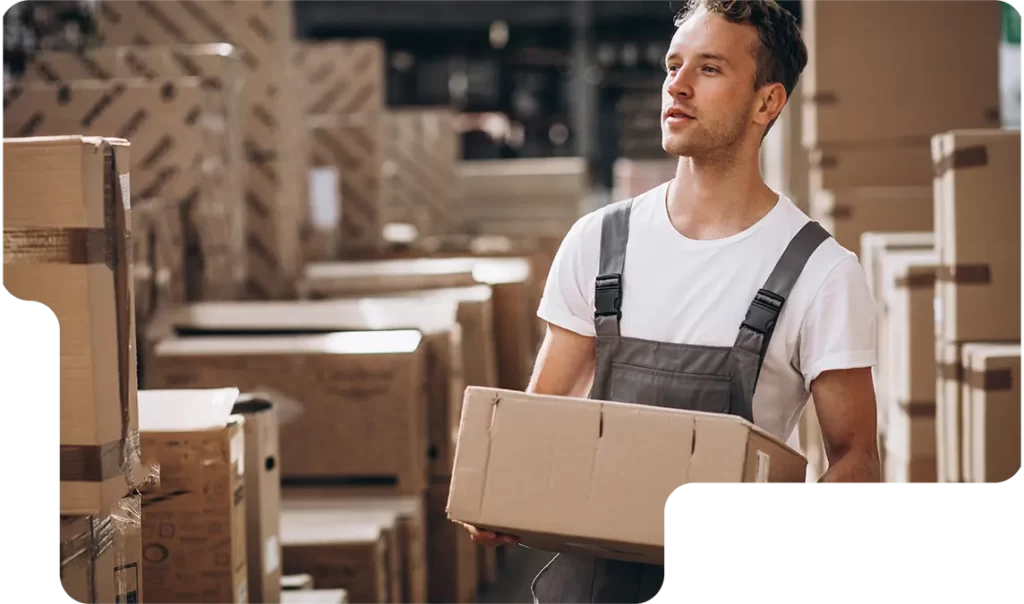 The Recipe for Success in the Australian E-commerce Market
To ensure success in the Australian e-commerce market, it is mandatory to understand what the Australian market needs. Furthermore, you also need to be aware of what you must practice for your business to grow and rise.
Efficient Delivery System
Australians tend to prioritize faster deliveries, even if it costs them a bit more. Hence, you must focus on establishing a well-optimized delivery system to attempt express deliveries. Fortunately, Australia has a number of excellent fulfillment partners who can help you achieve that.
Understand the Local Culture
To establish a strong bond with the local Australian community, you must fully understand and immerse yourself in their culture. This starts with using the local language, Australian English, and also by understanding their pop culture.
Use Technology
The world has become increasingly simple, all thanks to technology. So, why not use technology to make your e-commerce entity more efficient? You can do everything from website builders to warehouse management and get the best and most optimized outcome.
Choose the Right Logistics Company
Choosing the right logistics company is not easy, as you have to strike the perfect balance between safe delivery and affordability. So, when selecting a logistics partner, make sure to opt for a reliable partner that uses the latest technology and has transparent policies.
Key Points for Asian Businesses Looking to Venture into Australia
While Asia and Australia are seemingly close, geographically speaking, there are significant differences between the two. To tap into the Australian e-commerce industry, Asian businesses must learn to bridge this gap to achieve success in the country.
Here are a few key points to remember:
Banking on quick order fulfillment – Faster deliveries always impress buyers and encourage them to shop again in the future.
Understanding what Australian buyers value- If you can successfully understand the market you are selling to, you can easily deliver and live up to the expectations of that market.
Hiring the proper logistics provider- With the right logistics partner, you can provide your buyers with an all-around satisfactory shopping experience.
Employing a multi-channel approach to serving customers- A multi-channel approach, wherein you make your brand available to your customers on several platforms, will allow customers to easily access your business.
Getting acquainted with the local language and traditions- This will help you establish a solid connection with the Australian buyers and gain their trust.
Integrating technology to provide a seamless shopping experience- Needless to say, technology, when used correctly, can optimize everything. Hence, don't shy away from using tech to streamline your activities.
Conclusion
In conclusion, the Australian e-commerce industry has a number of key elements that combine to influence how this industry grows and evolves. Foreign entrepreneurs looking to make a place in the Australian e-commerce space must understand these elements, from market trends to buyers' behaviours, to have a strong presence in the country.
And if you are looking for a reliable e-commerce fulfillment center in Australia that can help you with all your fulfillment needs, Locad is all you need.