What is a Fulfillment Center & Why Is It Important In E-commerce?
The fulfillment center handles every process related to order fulfillment, such as order picking, processing, packing, and shipping. Learn more about it and how it can help your e-commerce business.
E-commerce fulfillment falls under the umbrella of e-commerce business involving the business operations that take place after receiving an order. After an order is placed, several steps are involved in its processing and preparation for delivery. This step-by-step process includes storing goods, managing inventory and orders, picking, packaging, shipment, final delivery of products, post order tracking, returns and the like.
For this reason, it is essential to note that the concept of fulfillment is an integral part of any e-commerce business because the customers' satisfaction is entirely dependent on this.
Keeping e-commerce fulfillment in mind, let us talk about Fulfillment centers and their importance in this sector. In a nutshell, fulfillment centers are third-party logistics (3PL) warehouses where customer orders are received, processed, and fulfilled. In this article, you will learn more about the inner workings of fulfillment centers holistically.
Fulfillment Center: An Overview
A fulfillment center is more like a warehouse but related to third-party logistics where product orders are taken care of through various processes. It is an integral part of the supply chain and is a hub for every logistics process required for delivering a product from sellers to customers.
The fulfillment center handles every process related to order fulfillment, such as order picking, processing, packing, and shipping. A third-party logistics (3PL) provider usually utilizes the fulfillment center to fulfill customer requests from e-commerce retailers looking for streamlining operations.
What Happens In A Fulfillment Center
Fulfillment centers operate by getting online orders to customers on time and thereby helping e-commerce companies take up this challenging but crucial process into their own hands. e-commerce entities use fulfillment centers for effective and faster shipping and returns.
Major shipping companies with high business volumes usually save a lot of money by negotiating with fulfillment centers. By making these savings, vendors have the ability to offer free shipping to customers. Returns can additionally be sent to the fulfillment center rather than the vendor directly. This helps vendors from charging restocking fees from the customer.

The Role of Fulfillment Centers in e-commerce
Fulfillment centers are integral to the e-commerce sector due to the following reasons: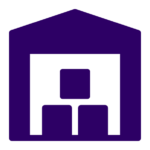 For preventing the storage of packing boxes and inventory
Most e-commerce business entities avoid storing inventory or handling e-commerce warehousing. Having to pack boxes, run to the post office, and deliver goods can be quite challenging; this is where a fulfillment center comes in as a viable alternative. With increasing volume in orders, fulfillment providers specializing in wholesale and retail fulfillment can easily help in order fulfillment of customers.
For focusing on business expansion
While fulfillment centers focus on packing boxes and delivering customer orders, e-commerce businesses can focus on meeting consumer expectations and business expansion. Entrepreneurs and business managers have to handle a plethora of business-related operations, and taking up logistics on their own can become quite overwhelming. Fulfillment centers can help entrepreneurs focus on marketing, service, and management, thereby making e-commerce businesses focus on strategic marketing instead of operations.
For expert handling
Handling inbound and outbound logistics is more expertly handled by fulfillment centers that are equipped better and even have professionals for expert operations. They are trained to handle order processing and inventory to prepare for peak sale seasons and handle deliveries and even return requests. Fulfillment centers make good strategic partners because they have the experience and expertise to handle numerous e-commerce businesses and handle the delivery and shipment of thousands of orders daily.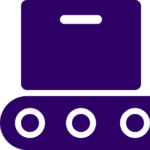 For automated warehousing and fulfillment
Most business entities are not well-equipped to handle a large number of orders. On the other hand, Fulfillment companies are equipped with machines and modern technology to carry out their fulfillment services with ease. Each step of the fulfillment process is automated for the e-commerce businesses to flourish. They document every order and notify the status of their inventory and every order without any workforce. This automatically fulfills the delivery of every customer order.
How Do Fulfillment Centers Work?
The primary aim of fulfillment centers is to deliver online orders to customers' doorstep, known as the fulfillment process. Every e-commerce business stores its inventory in fulfillment centers to help prepare and fulfill customer orders. Once customers place an order from an e-commerce store, the inventory is picked, boxes are packaged and labeled, making them ready to be shipped.
Apart from customer orders, fulfillment centers also fulfill business-to-business (B2B) orders. This involves shipping high volumes of ordered products to be sent to a big-box retailer. When sellers outsource an e-commerce fulfillment, fulfillment centers complete this process on behalf of the store owner, including inventory management, negotiating rates, etc.
The method of outsourcing order fulfillment to a 3PL makes inventory management more accessible, improves customer service, and even saves the seller precious time for focussing on marketing strategies and business expansion. 
What Is A Fulfillment Warehouse?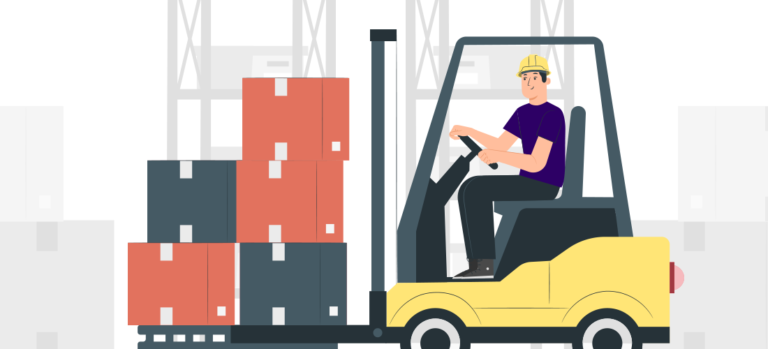 A fulfillment warehouse is often mistaken for a "fulfillment center," but it is not the same. A fulfillment warehouse is not only involved in storing inventory, unlike standalone warehouses, and it is involved in countless jobs beyond just storage. Average fulfillment warehouses range from 25,000 to 50,000 square feet. These Warehouses have various functions from holding inventory for businesses to other services fulfilling business needs.
Warehousing vs. Fulfillment Centers - What's the Difference?
Fulfillment centers differ drastically from average warehouses. The points of difference are as follows: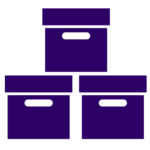 Storage Span
Fulfillment centers operate to turn their inventory over as quickly as possible. Ideally, unlike warehouses, inventory should not be stored in fulfillment centers for more than a month. Otherwise, the merchant might have to pay high warehousing fees. Sellers must send more inventory to their designated fulfillment centers to have enough product in hand before shipment. Warehouses function by storing products and do not have the responsibility to meet customer expectations when it comes to shipping. 
Operations
Warehouses are more inactive and static, whereas a fulfillment center continuously operates to meet customer demands and fulfill orders. They have multitudes of complex processes, unlike warehouses that are only involved in storage. Fulfillment centers are engaged in a plethora of fulfillment services like receiving inventory, picking products, assembling items, packaging boxes, labeling shipments, shipping and delivering orders, and handling returns.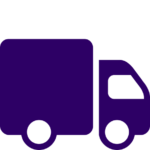 Frequency of pickups by shipping carriers
Fulfillment companies have tie-ups with numerous shipping carriers because they operate to fulfill customer orders immediately after they are placed to ensure that their orders will be delivered as promised. On the other hand, warehouses usually require scheduled and less frequent pick-ups because shipping freight with the boxes wrapped together on a pallet instead of individually labeling them is much more cost-effective. 
Long-term Vs. Short-term Storage
Fulfillment centers are primarily involved in storing the merchant's inventory in the locations designated for them and turning over their inventory quickly. Merchants and e-commerce businesses should take care not to keep their inventory stored in a fulfillment center for more than a month as it might lead to them paying high fees for warehousing and storage. Additionally, sellers should be proactive enough to send enough inventory to the fulfillment centers so that there is no shortage of products prior to shipment.

Besides just storing products, fulfillment centers must meet customer expectations with ease and efficiency by handling them and shipping them in time. They are mainly involved in short-term storage of goods, unlike warehouses involved in long-term storage.
What Are The Biggest Challenges With Inventory Management?
In fulfillment centers, managing inventory is one of the most challenging tasks because they deal with multiple products from multiple businesses. For managing inventory after partnering with an outsourced fulfillment house, the vendor has to either receive and check the goods before sending them to the fulfillment center or ship them directly to the warehouse from manufacturer.
One of the biggest problems fulfillment centers face after becoming responsible for inventory is mis-picking. In this case, the wrong product is selected to fulfill an order and is already shipped to the customer. However, the fulfillment center absorbs every cost or loss incurred after these mishaps.
Using A Fulfillment Center To Coordinate Inventory And Ship To Customers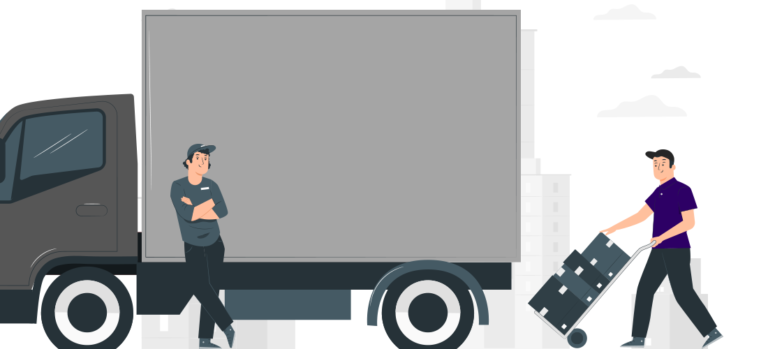 Fulfillment centers, as mentioned before, are primarily used store inventory for a business. However, it serves various other purposes as well. Products and inventory is stored for short periods before the shipment of the product. They are almost similar to retailers, e-commerce companies and the like to fulfill B2C and B2B orders.

Fulfillment centers are involved entirely in the fulfillment process, starting from the product's sale to the post-delivery experience for the customers—all the required aspects related to receiving, processing, and delivering the orders. After a customer purchases in an e-commerce store, the inventory is picked, boxes are packaged, and then labeled to be shipped to the buyer's residence.
Fulfillment centers can cater to both B2B orders, i.e. the high volume of product sent to a big-box retailer and a B2C order shipped directly to an individual's residence. It is best for e-commerce sellers to outsource their fulfillment, as it includes everything from inventory management to negotiating rates with shippers. Outsourcing order fulfillment processes to a fulfillment center can make it easier to manage inventory, improve customer service, and even help save the seller's time. 
Fulfillment centers are working 24/7 as they continuously deal with receiving shipments of inventory, have people picking, packing, and labeling orders including shipping out the fulfillment of orders and managing returns. Fulfillment centers are equipped with premium technology and therefore are very extensively used by e-commerce business entities to coordinate inventory and ship to customers. 
Micro Fulfillment Centers - What Are They?
A micro-fulfillment center or MFC is a small, occasionally automated fulfillment center that serves as an e-commerce logistics center and local store pick-ups.
They can be set up in any existing store or warehouse, usually 10,000 square feet or less. The ones located in stores should carry out order fulfillment and let store's operations run smoothly. An MFC may have inventory for 24-48 hours worth of operations and must be restocked regularly. The store acts more like a base for orders to be shipped from the store and for local pickups that fall within the designated zip code or region.
3rd Party Fulfillment Centers - What Are They?
A third-party fulfillment center deals with outsourcing the fulfillment solution where the service company is actively involved in storing, picking and packing orders, and handling all logistics processes of shipping to customers on your behalf. These companies are also called third party providers or 3PLs. 
Benefits of Fulfillment Centers

Lowers costs
Availing services from a fulfillment center automatically reduces overhead costs like warehouse rent, labor and equipment. Fulfillment centers don't have any fixed minimum charge or a high monthly retainer, and therefore outsourcing from a fulfillment center gives merchants a feasible cost model.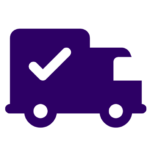 Lowers shipping rates
Shipping rates for many online sellers may be higher than those who outsource their order fulfillment. This is because a fulfillment company can easily negotiate better rates with multiple shipping carriers and might have multiple warehouses located closer to the customers which automatically lowers the shipping costs.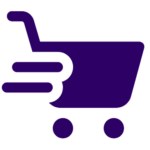 Improve speed and viability
Outsourcing order fulfillment enables e-commerce businesses to pass on the significant burden of logistics that is involved in the receiving, packing, labeling, shipping and many more to the centers. Instead of having to manage these headaches, businesses can handle operations with ease.
Unlock The Secret To Better Fulfillment Experiences
Here are some practical tips to ensure the smooth operation of fulfillment centers:
You should have a good backup strategy for the order fulfillment of your customers to avoid late deliveries. 

Always analyze your data and stock sufficient supplies in your inventory to keep up with your market's demand.  

Make sure the receiving process of the order fulfillment goes smoothly.
How Fulfillment Centers Move Products
Down below are the various ways in which fulfillment centers move products and make the process more easy:

Estimating the required space
It is essential to evaluate the space needed before inventory movement. Fulfillment centers usually identify the number of products they will receive in bulk and predetermine picking positions based on the number of SKUs.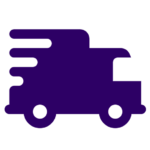 Determine the need for transportation
This is also a part of strategizing to prep for the movement of products. It is vital to assess the number of trailer trucks, the cost and the time frame required to transfer products per the cubic data for items and cartons.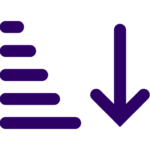 Make a slotting plan
This is also a part of strategizing to prepare the movement of products. It is crucial to determine the portion once they get delivered and come off the truck. It can be a challenging feat but is a no-brainers for experts in the field. Choosing a designated portion of the warehouse for each product bulk will help you stay ahead of your game and help in the delivery process faster and with ease.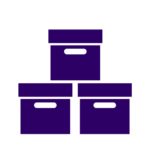 Reduce excess, overstocking of inventory
Some warehouses still hold exponentially old, slow-moving inventory items that stubborn merchants refuse to liquidate. This can lead to the shortage of space leading to the loss of potential customers and slowing down the fulfillment process in the long run.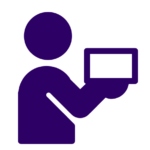 Clear out receiving, staging and returns
Always clear out products once the fulfillment process is successfully carried out from the warehouse as it might lead to wasted and potential shortage of space. 
Dispose damaged products
During the inventory count and consolidation process, many products get damaged in the e-commerce fulfillment center. Sometimes, products fall between pallet sections, where others that get damaged get separated aside. At this point, you can decide if it is saleable or not. 
Distribution Center Vs. Fulfillment Center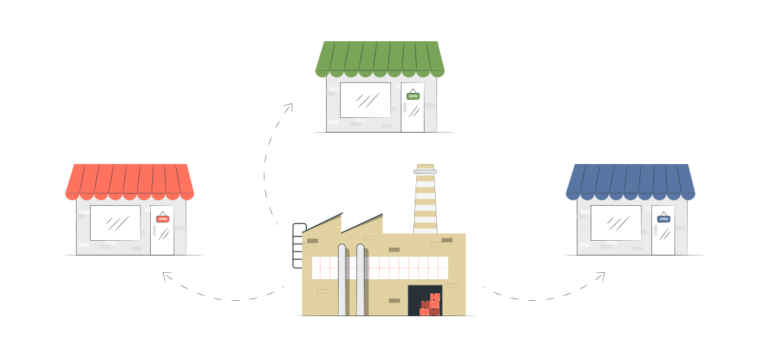 Many businesses get stuck between choosing a fulfillment center and a distribution center, which can happen if they lack the resources to run both the supply chain elements. However, it is always wise for e-Commerce fulfillment to be carried out by fulfillment centers rather than distribution centers. This is because e-commerce has the potential to have a fast turnaround to reduce the delays caused by the inner processes of the supply chain. Moreover, unlike distribution centers, quite a few e-Commerce operatives utilize the help of fulfillment centers for cutting down on the operational costs and reap benefits via the economies of scale.
Unlike distribution centers, fulfillment centers must do quality control checks to maintain the optimum level of service quality in terms of reliability and speed. 
How to Pick, Pack, And Ship Fulfillment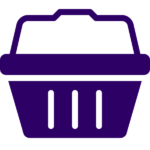 Receiving
This is the first step where the customer first places the order from the e-commerce website. Once the order is placed, the fulfillment center begins processing it.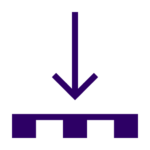 Picking
The order fulfillment process begins once the order is received with warehouse picking. The picking team receives a packing slip consisting of all the product orders, the quantities, and the storage locations at the facility for collecting the products. 
Packing
Once the picker has picked all items in the order, they are securely packed up.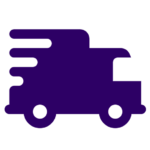 Shipping
After packing the order, it is labeled and finally shipped off to be delivered to the customer's doorstep. These centers can even do one-day or two-day delivery. 
Fulfillment Center Services
Fulfillment center services are utterly dependent on a fulfillment specialist or a manager to fulfill basic warehousing and stock order duties. They help in offloading merchandise trucks, locating stock, deciphering work orders, and packaging items for delivering them to customers. These centers help e-commerce merchants in the process of outsourcing warehousing and shipping. Online businesses can greatly rely on fulfillment center services to store their products, manage and deliver orders, and handle returns. 
With the rising population, there has been a steady rise in online and offline market demands. This has dramatically impacted the e-commerce sector, most of whom have decided to take aid of fulfillment centers. Fulfillment centers are a blessing in this fast-paced age of commercial and consumer needs. The establishment of these centers equipped with the right tools, machinery, and expert professionals has made it easier for owners of large businesses and e-commerce business entities to be rid of the burden of logistic processes and completely focus on the marketing and strategic plans of the company.
Our logistics and fulfillment expert will reach out to you shortly.