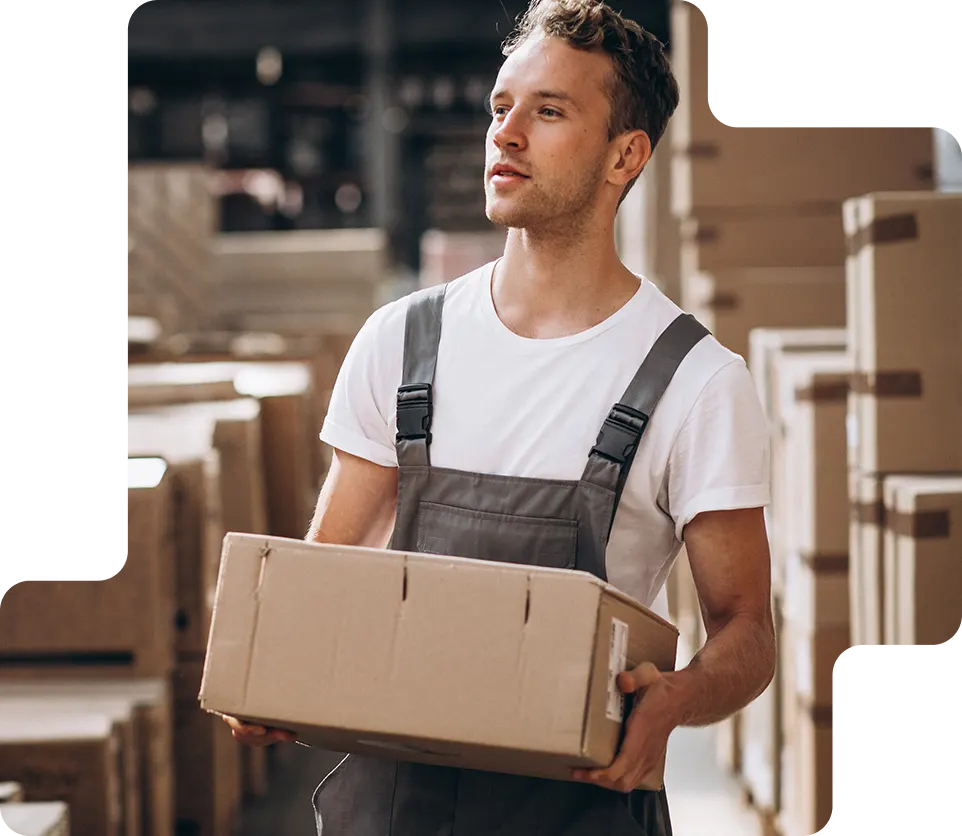 Top Logistics Company in Australia for E-Commerce Brands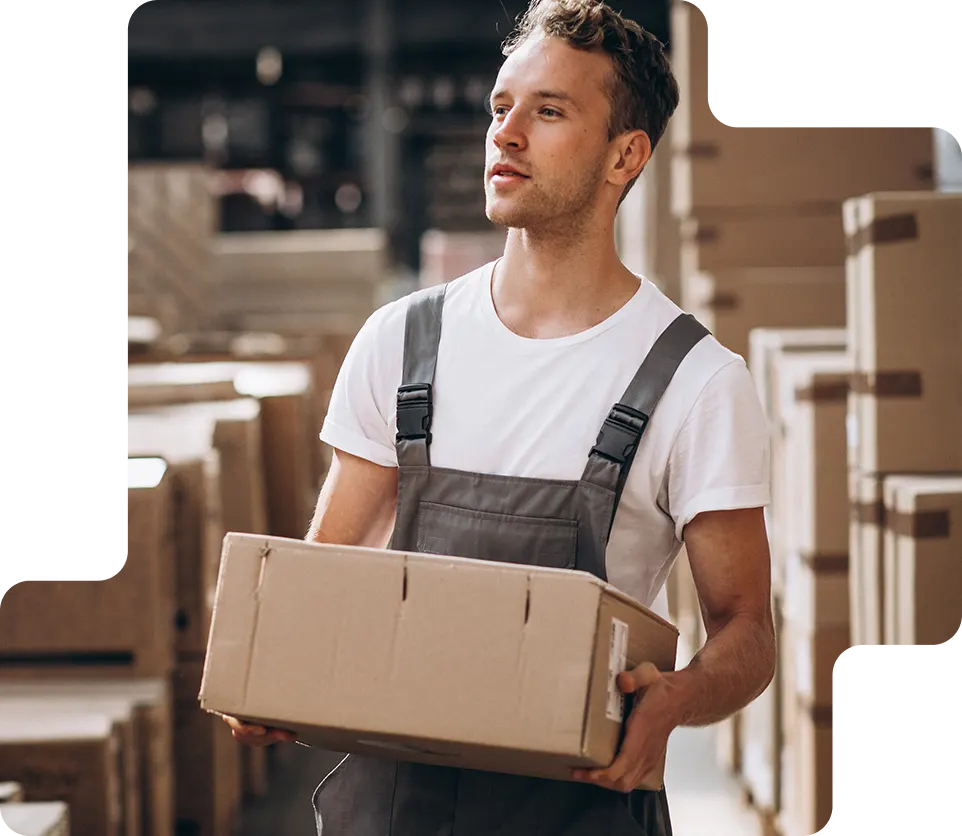 The growth of the e-commerce market in Australia is reshaping the logistics landscape. Consumers' growing demand for fast delivery has pushed online sellers to look for opportunities to carry out hassle-free shipping. Choosing the top logistics company in Australia is the only way to go.
With online commerce representing 9% of the retail trade in Australia, the country's e-commerce revenue is expected to reach USD32.3 billion by 2024. This means that the logistics industry has to grow in order to meet the needs of online shoppers.
What Locad Offers as a Top Logistics Company in Australia
Here are a few factors that Locad meets and exceeds which make us the perfect choice for a logistics company in Australia:
Location: Make sure that the logistics company you choose has a convenient location for your e-commerce business. Locad has warehouses that are close to your customers and suppliers so that you can reduce shipping costs and transit times.
End-to-end logistics management: Locad is a 3PL logistics provider that can provide a complete solution for your logistics needs, from warehousing and stock management to shipping and transportation to customs clearance and order tracking.
Scalability: Locad scales up or down according to your changing business needs. Don't get locked into a long-term contract with a company that can't accommodate your growth — choose Locad!
Experience and reputation: It is crucial that the logistics provider has a good reputation for reliability and customer service. With years of experience and over a hundred brands across Asia-Pacific, Locad has the knowledge and expertise needed to handle your logistics requirements.
Latest technology and security: Discovering a logistics solution that uses the latest technology to track shipments and manage the supply chain is important for your e-commerce. You can be at ease knowing your goods are safe and secure with Locad while in transit and also allow you to have visibility of your shipments at all times.
Competitive pricing: Evaluate the prices of different logistics companies in Australia to find the best value for your e-commerce business — and we're sure you'll find Locad to not only be reasonable but worth it! Remember to consider all costs, including shipping, handling, and storage.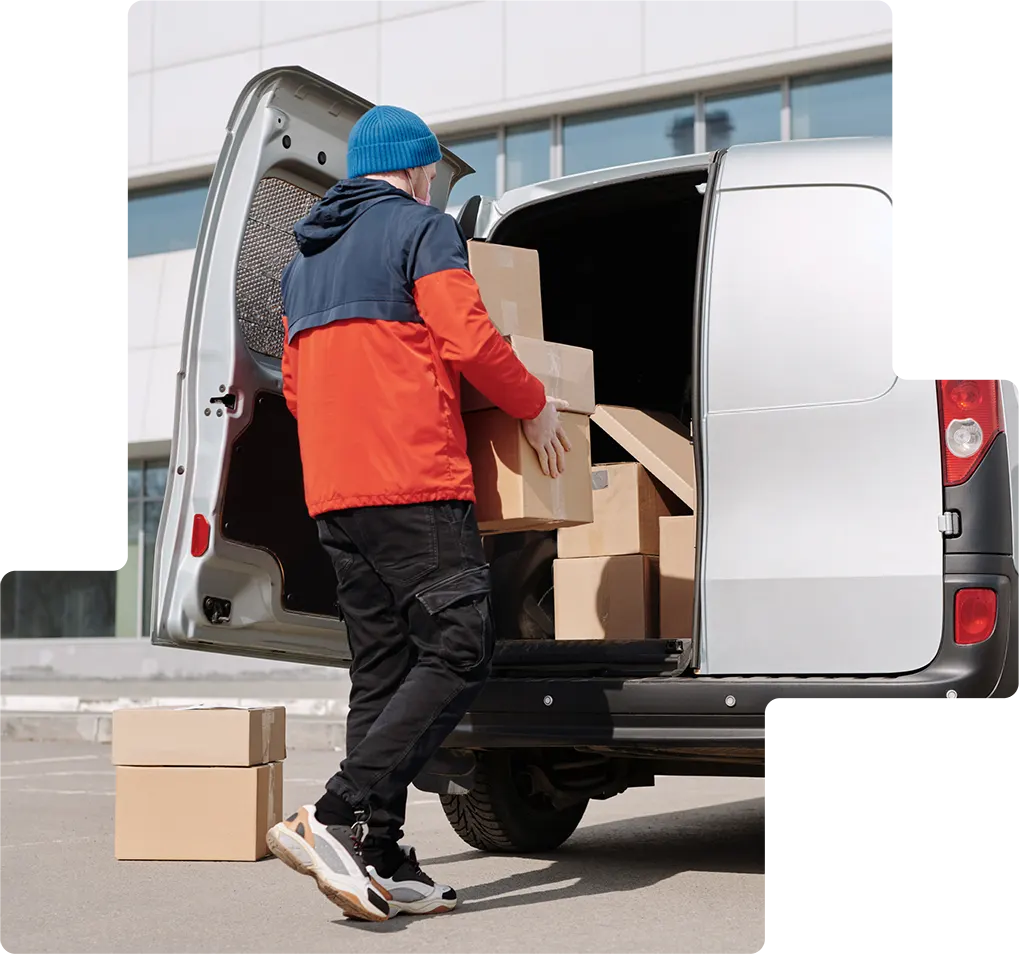 The Impact of E-commerce on Logistics in Australia
E-commerce has an immense impact on logistics in Australia. The growth of online shopping has resulted in an increase in the demand for fast and reliable shipping and delivery services. This, in turn, has created opportunities for logistics companies to provide efficient and affordable solutions.
The rise of e-commerce has changed the way logistics companies in Australia operate. In the past, even worldwide logistics companies were focused on servicing only large enterprises. However, with the growth of online shopping, most top logistics companies are now catering to small and home-based businesses as well. This provided more room for improvement, competition, and innovation in the logistics sector.
E-commerce has also impacted the way Australian logistics companies are using technology. In the past, they relied heavily on manual processes to manage their supply chain operations. Now, logistics software helps track shipments, automate order processing, and manage customer data, all in one place.
+ other partners from around the globe!
Access the best shipping carrier integration at affordable prices. Be it on-demand, local, or international shipping, choose the best carrier for you and fulfill customer orders, day in and out. 
Sync your preferred sales channels with Locad to import all your orders and process your orders for shipping. Ensure no orders slip through the cracks and stay on top of your orders from order placed to successfully delivered.
The Future of E-commerce Logistics in Australia
As the e-commerce market continues to evolve, so does the landscape of logistics. The trend towards same-day and next-day delivery is likely to continue, as customers become more demanding and expect faster turnaround times forcing logistics providers to invest in new technologies and infrastructure to keep up with the demand.
The expansion of e-commerce will also see the growth of successful small businesses in Australia. More entrepreneurs are likely to start and run their own businesses online. They will utilise logistics services to offer competitive pricing and expand their reach in new markets.
Data tracking, inventory management, and order management are expected to become much more crucial in the future of logistics. With e-commerce businesses wanting to manage their inventory in real-time and have visibility into their supply chain, logistics companies that can offer these services will be in high demand.
Drones may play a key role in the future of logistics. In combination with ground vehicles, drones have the potential to revolutionize last-mile delivery. They will also be used in warehouse management to count inventory and transport small packages within the storage facility. Using drones for delivery may see a reduction in costs and delivery times, as well as make it possible to deliver to remote areas
In the future, it is possible to see the use of 3D printing for manufacturing products. This will allow for a much faster and more efficient production process, along with reducing the need for warehousing and inventory.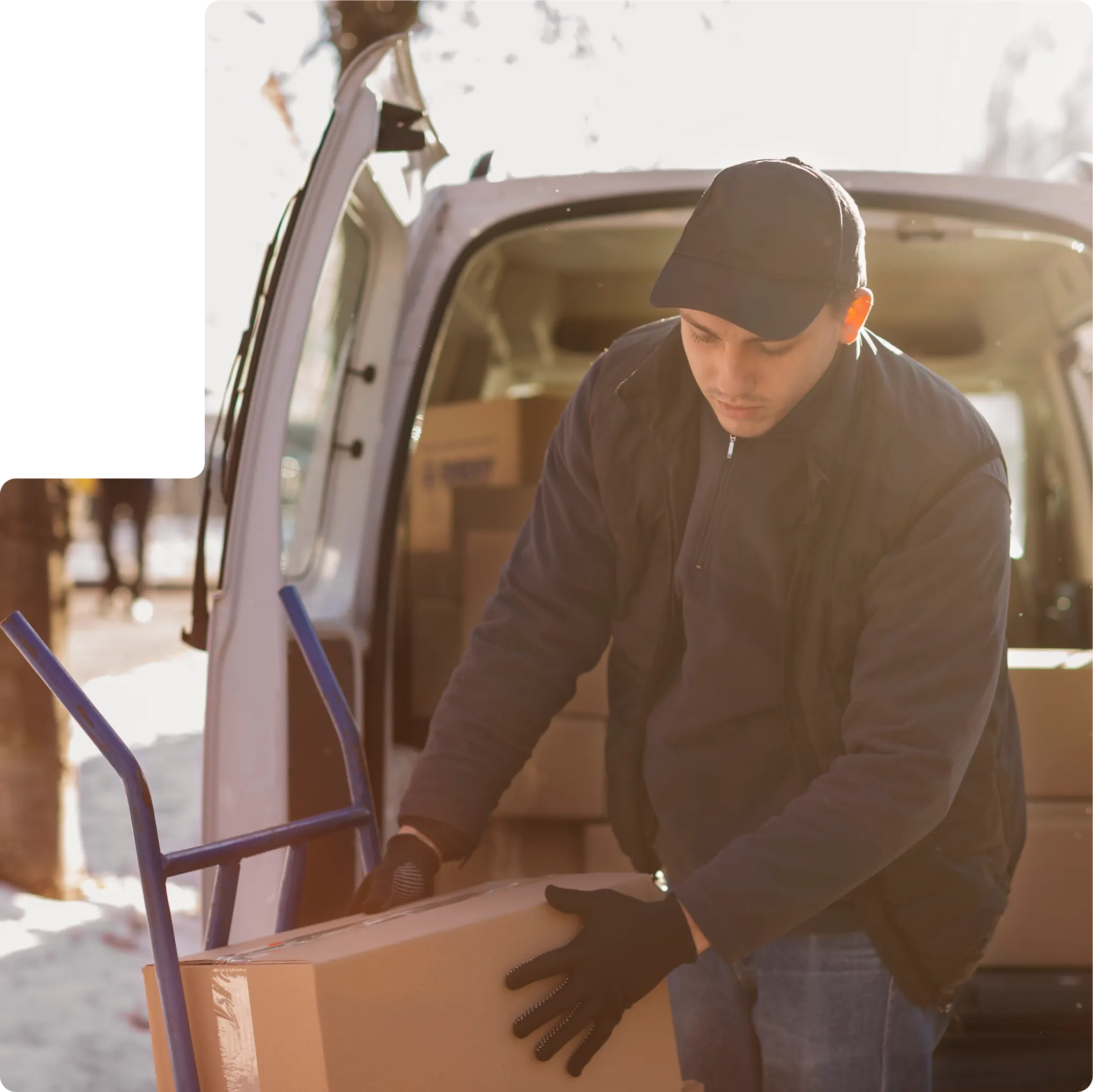 Be one of the many fulfilled businesses
Achieve faster delivery, easy returns with Locad logistics in Australia
If you're wondering which company is best for logistics in Australia, look no further than Locad. We offer a comprehensive range of logistics services to ensure your shipments arrive on time and in good condition.
Locad constantly develops more streamlined and sustainable ways to move your freight, so you can be confident your products will get where they need to go.
Why you need Locad logistics?
Here are a few use cases of how you can use logistics in your e-commerce business:
Managing inventory and stock levels – A key challenge for any e-commerce business is managing inventory and stock levels. Locad's logistics system can help to ensure that the right products are always in stock while avoiding overstocking or understocking of items.
Fulfilling orders quickly and efficiently – Customers expect their orders to be fulfilled promptly, and Locad works hard to ensure that your customers have a great shipping experience.
Managing returns – A growing number of e-commerce businesses are offering free returns or easy returns as a way to differentiate themselves from their competitors. Locad can help you manage the return process, ensuring that products are returned quickly and safely.
Minimising shipping costs – Shipping costs are a major expense for e-commerce businesses, and many small to medium businesses are looking for ways to minimize these costs. Locad can help you save big bucks by optimising shipping routes and minimising the number of shipments.
Improving customer service – Locad can help you enhance customer service by providing tracking information and ensuring that orders are delivered on time, always.
Building a competitive edge – With Locad, you can gain a competitive edge by offering faster shipping, better service, and more flexible return policies to your customers.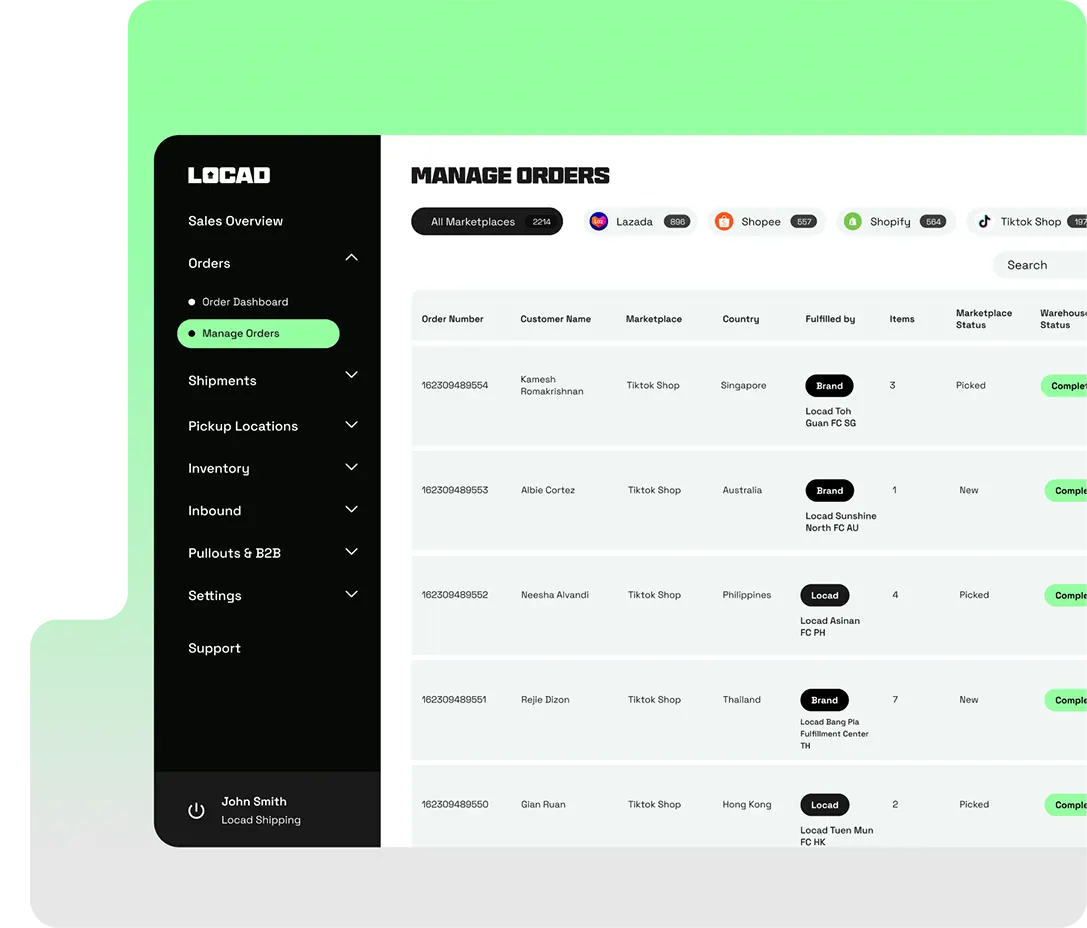 The Impact of E-commerce on Logistics in Australia
Warehousing – Our spacious warehouse in Australia is well equipped with specialised racking, packing stations, vehicles, storage facilities, and all the latest handling equipment to store and handle your goods with care through our best-in-class security systems.
Third-party logistics – Locad is the best 3PL logistics company in Australia. From inbound and outbound freight to storage, warehousing, and transport, you can rely on us to manage your supply chain and get your products to the customer's door on time, every time.
E-commerce fulfillment – Locad specialises in e-commerce fulfilment and fulfilling e-commerce customers orders across Australia. No matter how big or small your business is, we help you manage inventory, process orders, and ship your products to customers anywhere in Australia or other Asia-Pacific regions.
Delivery – With Locad's same-day pick and pack delivery solutions, you can finally say goodbye to picking and packing orders and let experts handle it for you. You can track all your shipments every step of the way.
Returns – We know that returns are an important part of the e-commerce business. That's why we offer a hassle-free returns service so you can get your products back to the warehouse with minimum fuss.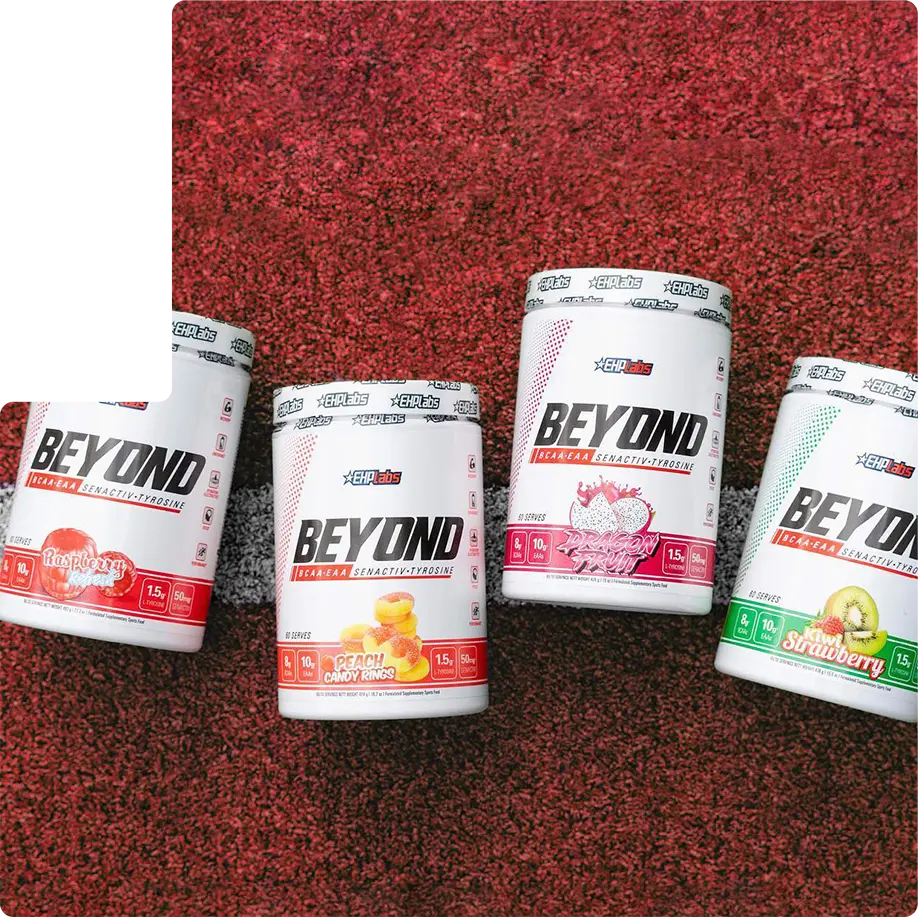 Check out the key metrics of partnership between Locad and MuscleU: 
70% faster fulfillment

75% faster customer service response

Full expansion into the entire Australian market
We Take E-commerce Logistics Very Seriously
Australia's No.1 health supplements online store came at the right time when health and nutrition are becoming priorities among Australians.
MuscleU CEO Jordan Harrisson stated that his company, which was founded in 2012, grew in size over the years due to increasing market demand for home-based health and wellness products. 
"Yes, the gym makes up a portion of a healthy lifestyle but a large majority of what makes up a healthy lifestyle is done outside of a gym."
He expected that this industry would only continue to grow as more Australians become more aware with keeping their health and lifestyle in check, even without the need to go to the gym. He hopes that his partnership with Locad would be maintained and even be strengthened further, especially as Locad continues to remain hands-on with his company's growth. 
"We noticed that with Locad, the speed of the customer service team has allowed us to be on top of more issues, much faster. That [has] been a huge change because what that allows us to do is get back to our clients faster and make sure that if there are any issues or concerns, we address them quick enough [so] that we don't lose that customer to a competitor."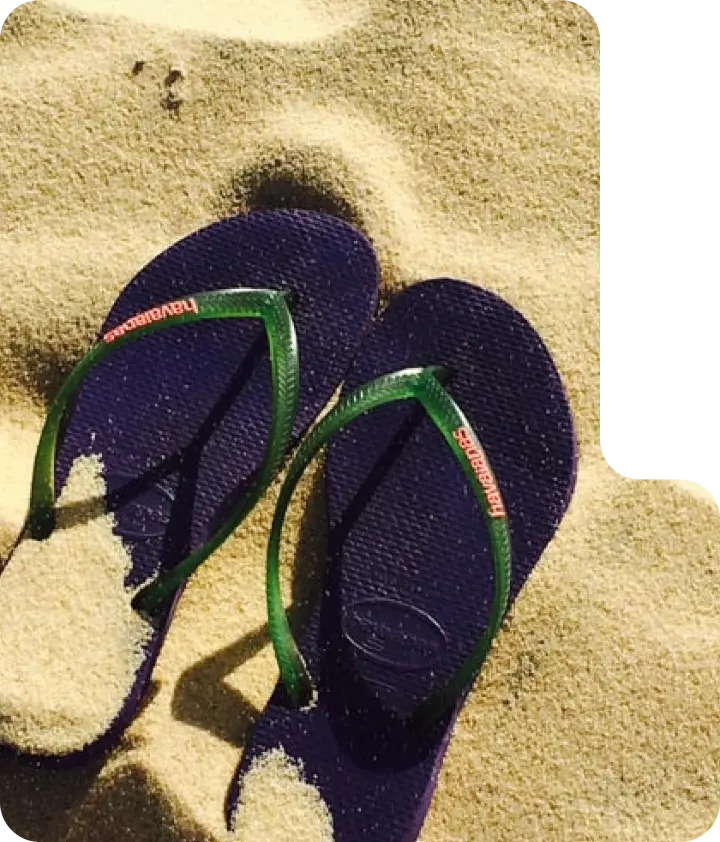 Now with Locad, we are able to dispatch orders within 24 hours and deliver super fast shipping to our customers
Terry SA (Havaianas), Philippines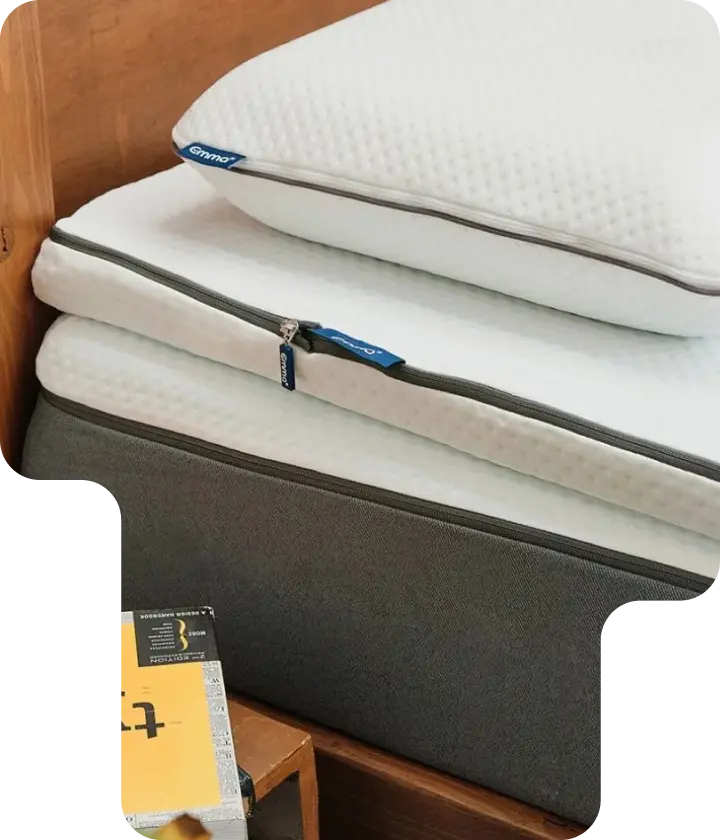 We wanted to outsource fulfillment so we can find reliable partners who are already experts in this field, and since Locad, our day-to-day work has lessened.
Emma Sleep, Southeast Asia
Now with Locad handling our fulfillment and operations, 95% of our shipments are shipped within 90 minutes.
Check out Locad's logistics benefits for Australian businesses
No lock-in contract
Commitments are always daunting — especially in business. Which is why we give you the freedom to choose the length of our partnership.
Preferential shipping rates
Have all the couriers you already trust at the best price all in one place! With Locad, fast delivery doesn't have to come at a premium price.
We take e-commerce logistics very seriously
To learn more about how Locad can help you with your logistics needs, fill out the form below to request a quote.
Tell us about your business' needs, learn more about our services, and find out if we're a match.
You may even enjoy up to 30 days of free storage!
| | |
| --- | --- |
| Does Locad integrate with Shopify and Woocommerce? | |
| Does Locad fulfill perishables? | |
| Does Locad support Cold Storage for my products? | |
| Can I ship my products internationally with Locad | |
| Does Locad fulfill items of all sizes? | |
| Does Locad offer custom packaging options | |
| Does Locad conduct stock takes/cycle counts? | |
| Can I visit Locad's 3PL warehouse to check my products? | |
| Does Locad fulfill both retail store and e-commerce deliveries? | |
| Does Locad have returns/reverse logistics services? | |
| Does the Locad perform address verification? | |
| Does Locad ship to all locations? | |
| Is Locad integrated with any e-commerce returns applications | |
| Can I recall or change the address on a package that shipped? | |
| Does Locad allow seperate packaging of SKU's? | |
| Can Locad help me manage inventory across multiple channels? | |
| Will Locad carriers provide tracking information and how does tracking work? | |
| Does Locad resolve a Stock/Inventory mismatch? | |
| Can Locad help me with data on the sellable stock for a particular product available on various marketplaces? | |
| Can I set buffer stock on Locad for a particular product? | |
| Does Locad's system let me view just my recent orders? | |