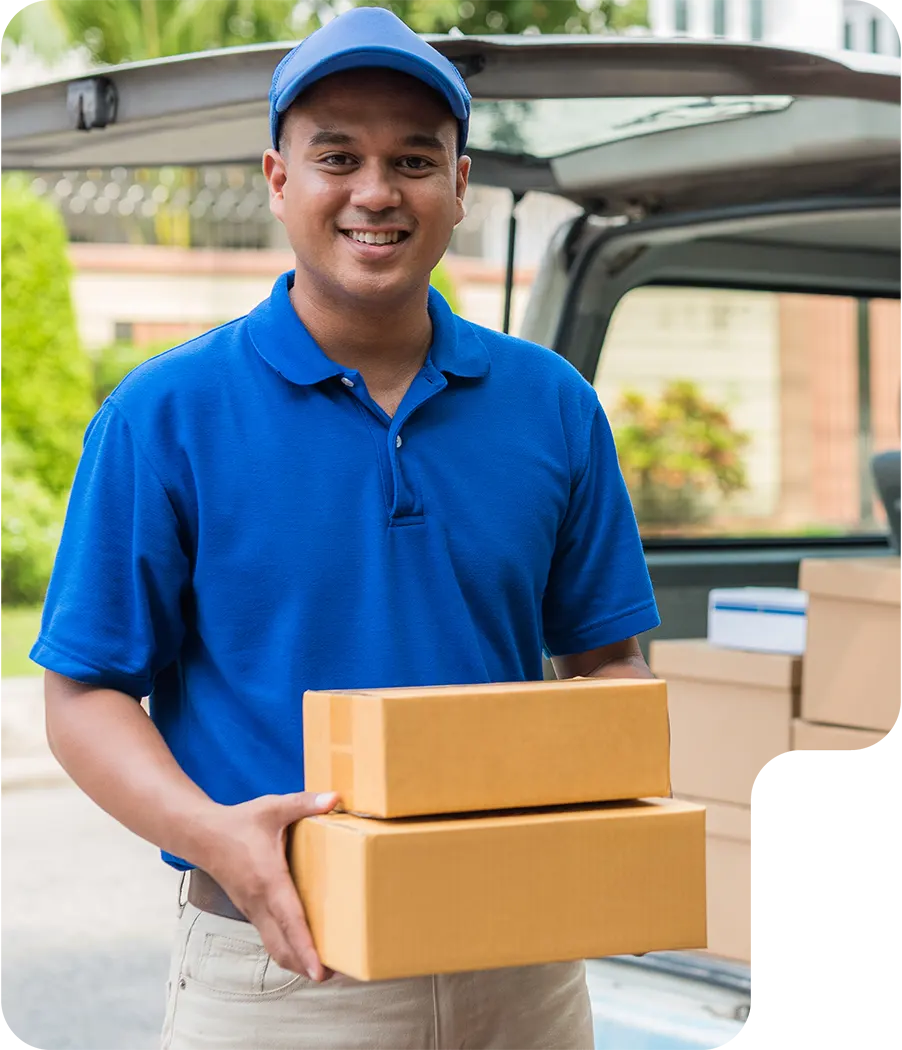 Elevate Your Business with Cebu's Best E-commerce Logistics Company - Locad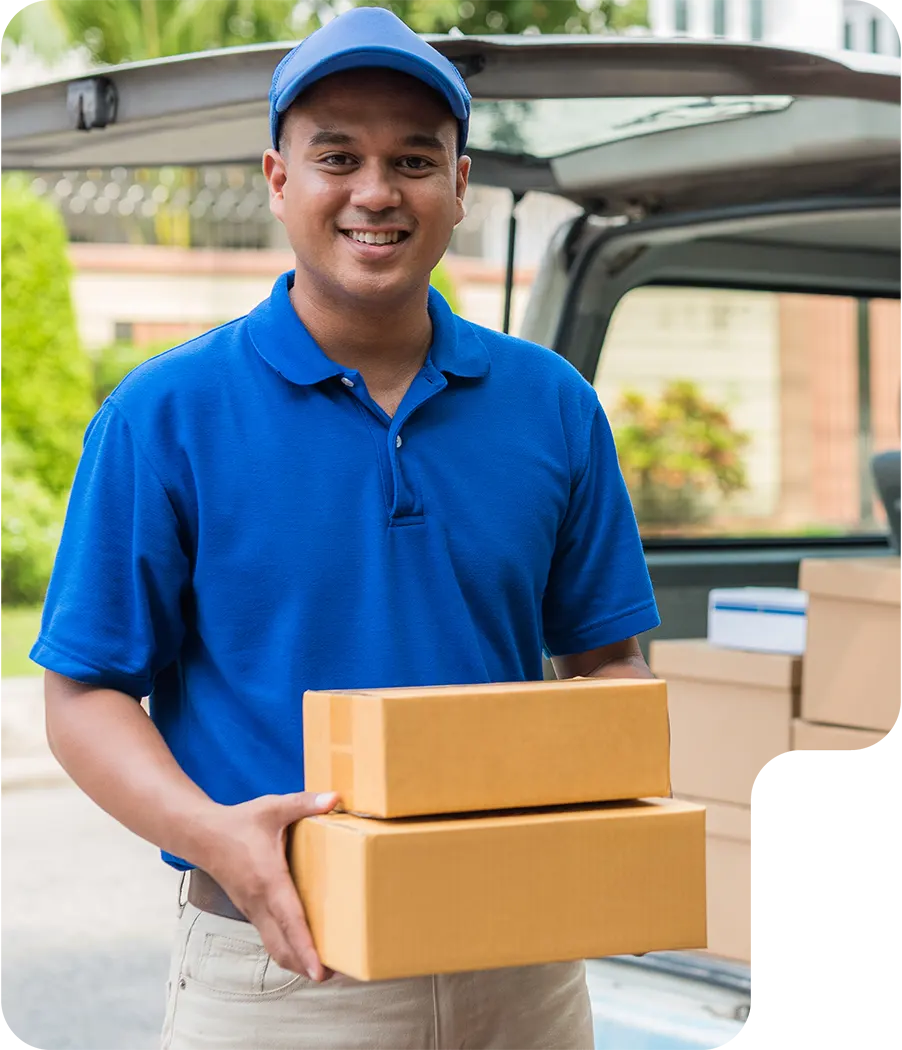 Effortless Warehouse Operations
Cebu, often called the "Queen City of the South," is swiftly emerging as a hotspot for e-commerce activity in the Philippines. Navigating through this booming e-commerce landscape requires more than just an appealing website. It's about constantly meeting and exceeding your customers' expectations – delivering the right products at the right time, in perfect condition. This is where Locad, the leading e-commerce logistics company in Cebu, steps in. We promise to deliver exactly that and much more.
With Locad, you can optimize your shipping costs, speed up order processing, and boost overall efficiency. No matter the size or scale of your business, we're here to steer your e-commerce journey toward unprecedented growth and success.
Our business is here to guide your journey to unparalleled growth and success.
Meet Locad: Your Key to Success in Cebu's E-commerce Market
The secret to success in any e-commerce market is being as close to your customers as possible. Customer satisfaction skyrockets when you can get your products into their hands faster and more efficiently. This factor gains even more significance in Cebu, a city pulsating with life.
Locad is here to give you this strategic advantage. We guide you to optimize your shipping costs, expedite order processing, and increase efficiency. No matter your business's size or scale, we're with you every step of the way, ensuring you meet and exceed your customers' expectations.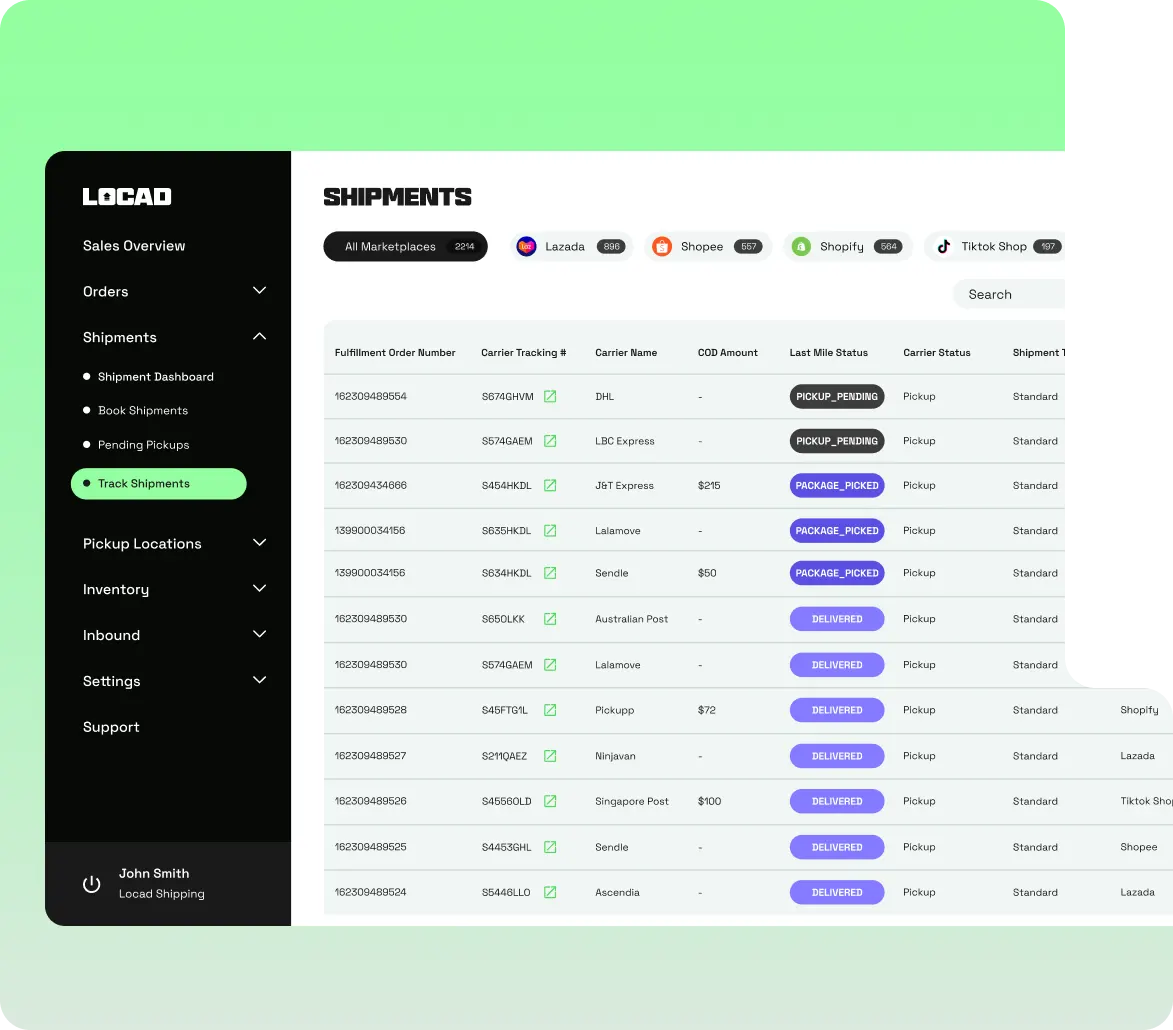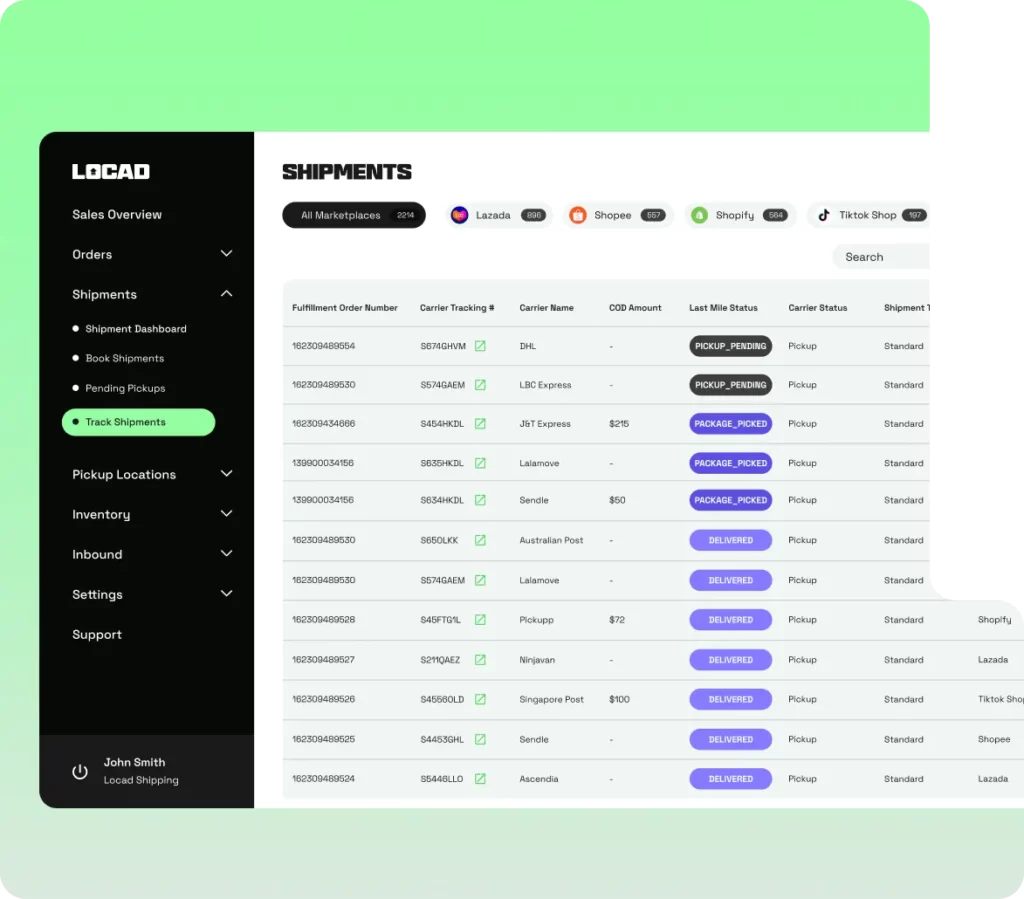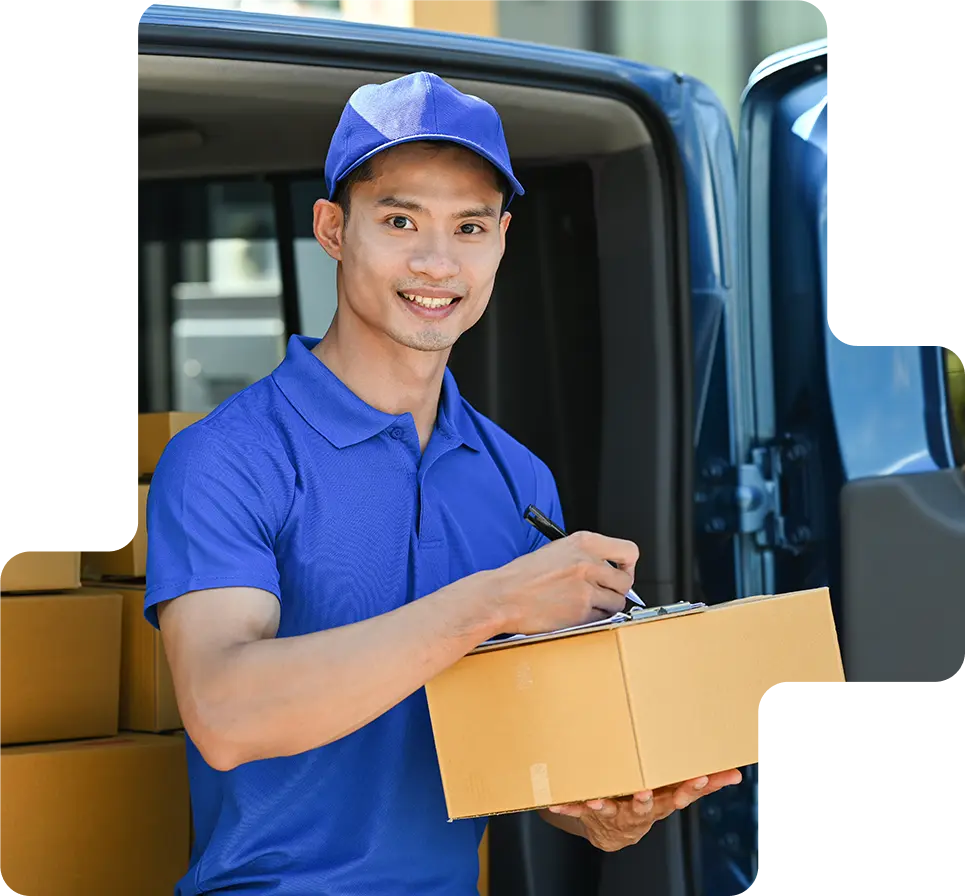 E-commerce Logistics in Cebu: Navigating the Challenges
Lack of Adequate Warehouse Space
Finding spacious and well-located warehouse space in Cebu, a growing commercial center, is no small feat. The cost factor is a vital concern, too, as maintaining a warehouse can be a considerable expense. Efficiently managing inventory and processing orders amidst such constraints requires an innovative and tailored solution.
Seasonal Demand Spikes

Special promotions and events can trigger sudden surges in demand. To keep operations running smoothly, your warehouse must be robust and adaptable enough to cope with these fluctuations without compromising efficiency.
Inventory Management

Effective inventory management is a cornerstone of any successful e-commerce business. Managing inventory quickly becomes overwhelming without a well-structured warehouse and precise tracking systems.
Last-Mile Delivery

Executing last-mile delivery in a bustling and geographically city like Cebu can be challenging. However, a carefully planned warehousing solution can significantly improve this crucial step.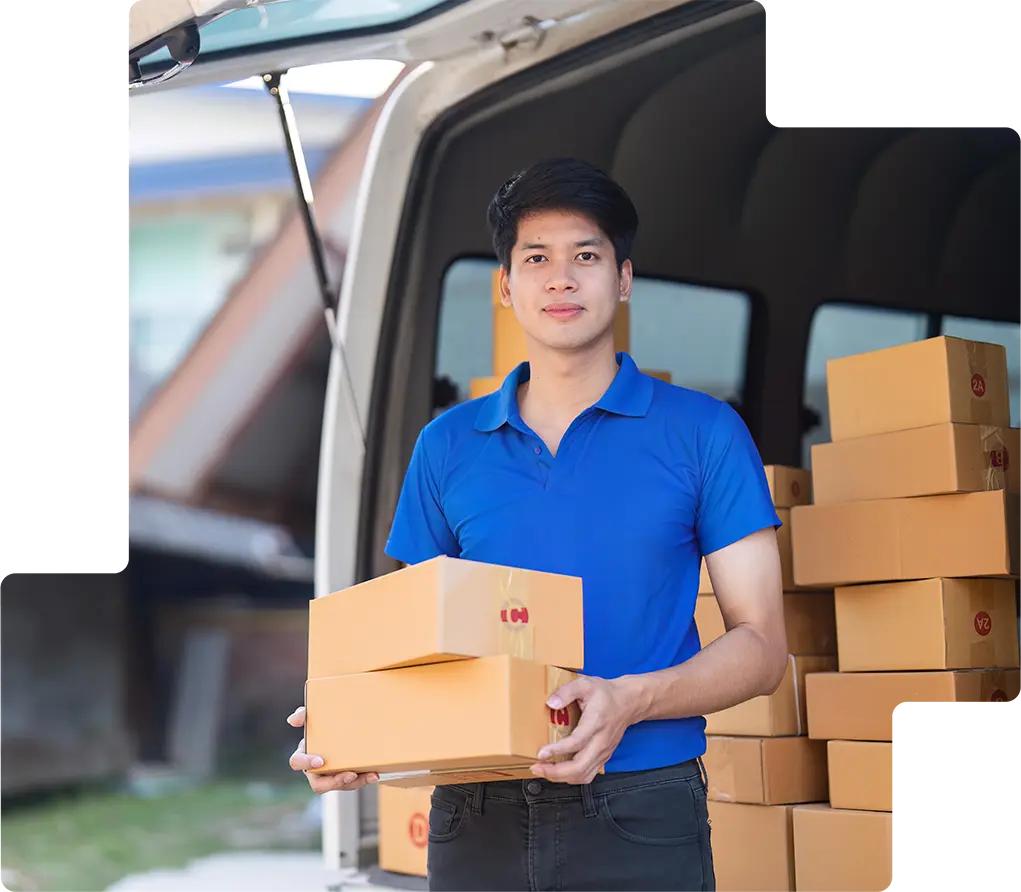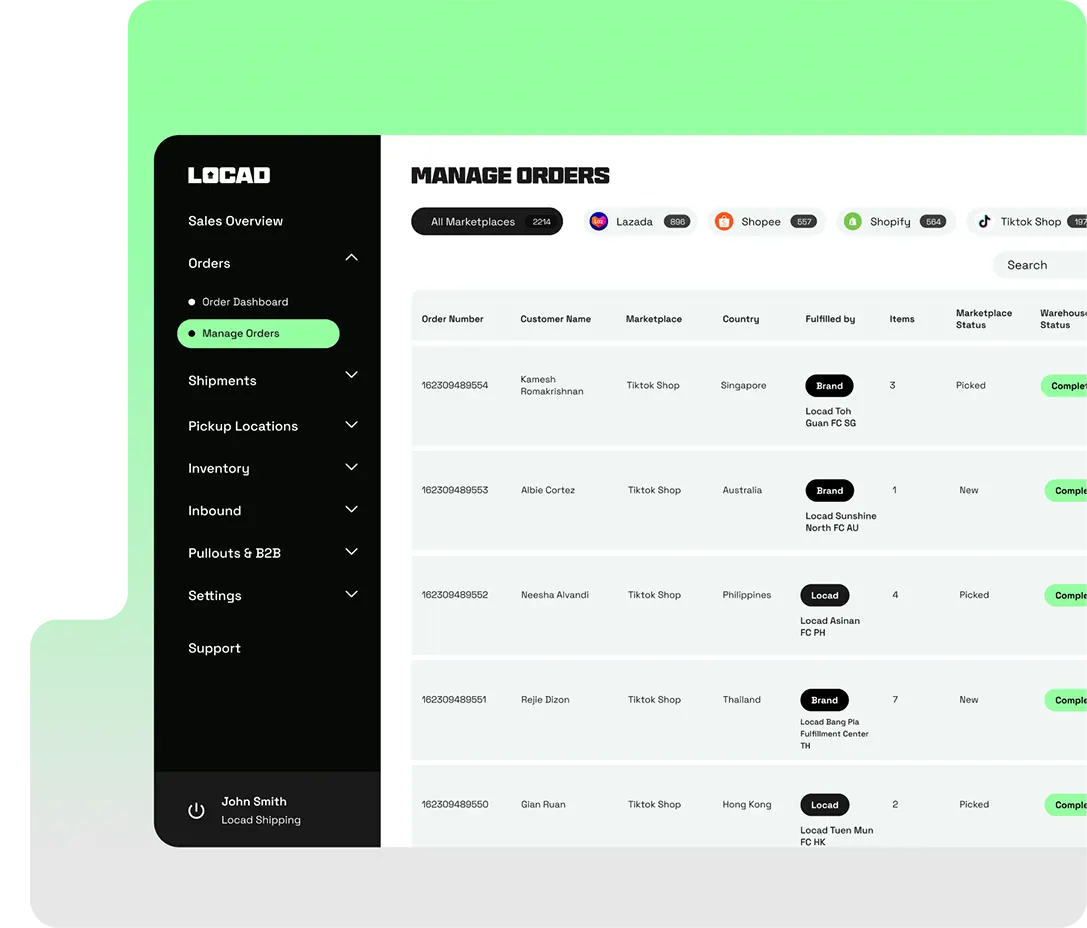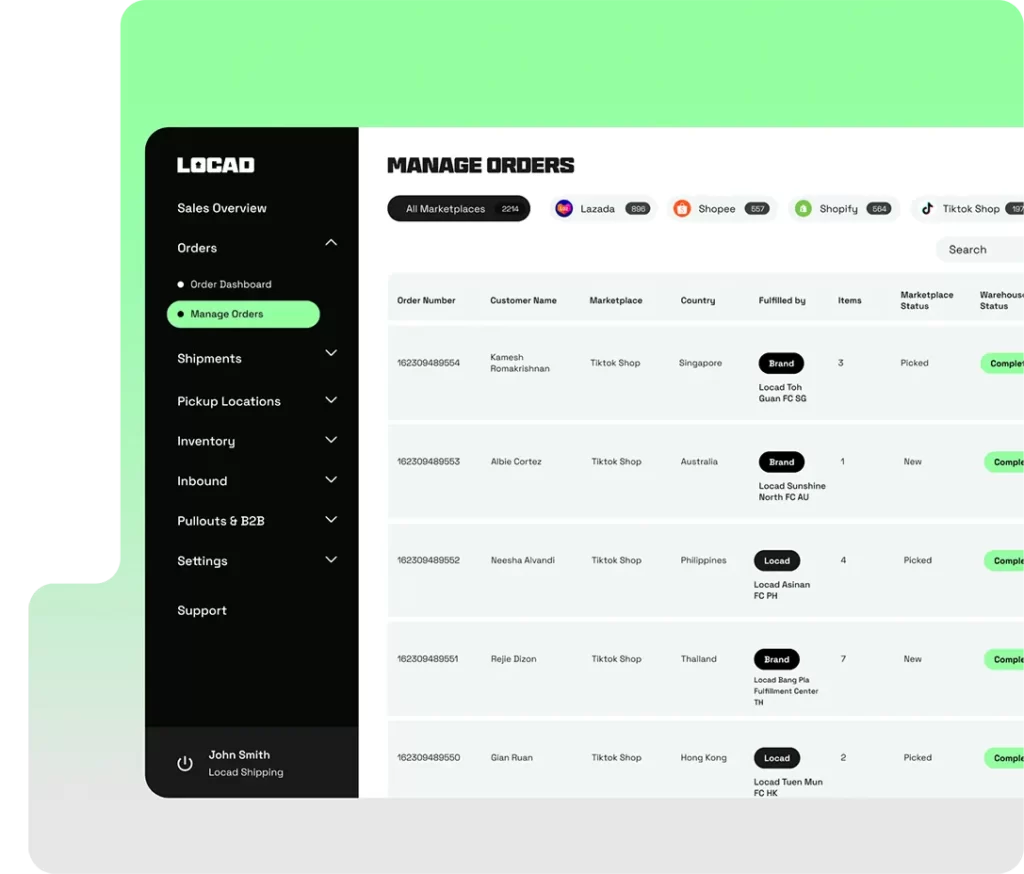 How Locad's Top E-commerce Logistics Company in Cebu, Conquers These Challenges
Optimal Space Utilization

Locad's state-of-the-art logistics solutions are engineered to make the best out of your available warehouse space. Our intelligent storage strategies and efficient layout designs assure smooth operations.
Adapting to Seasonal Demand

Locad is well-equipped to manage sales surges during special events or promotions. Our scalable logistics operations ensure smooth navigation during high-demand periods like Double Day and Pay Day Sales, maintaining optimum efficiency.
Simplified Inventory Management

With Locad, managing inventory is a breeze. Our advanced inventory management system provides real-time visibility into stock levels, facilitates accurate forecasting, and ensures timely order fulfillment.
Efficient Last-Mile Delivery

Working with Locad ensures an efficient last-mile delivery. We pledge prompt and smooth deliveries across Cebu, leveraging our extensive network of local experts.
Unleash Your E-commerce Potential with Locad, Cebu's Best E-Commerce Logistics Company
At Locad, we understand that each e-commerce business has unique challenges and requirements. That's why we offer personalized solutions tailored to businesses of all sizes, from start-ups to established corporations.
Our tech-driven solutions allow you to optimize your operations, boost efficiency, and secure your spot in Cebu's bustling e-commerce landscape. With Locad, you're not just signing up for a service but entering a strategic partnership that propels your business's growth.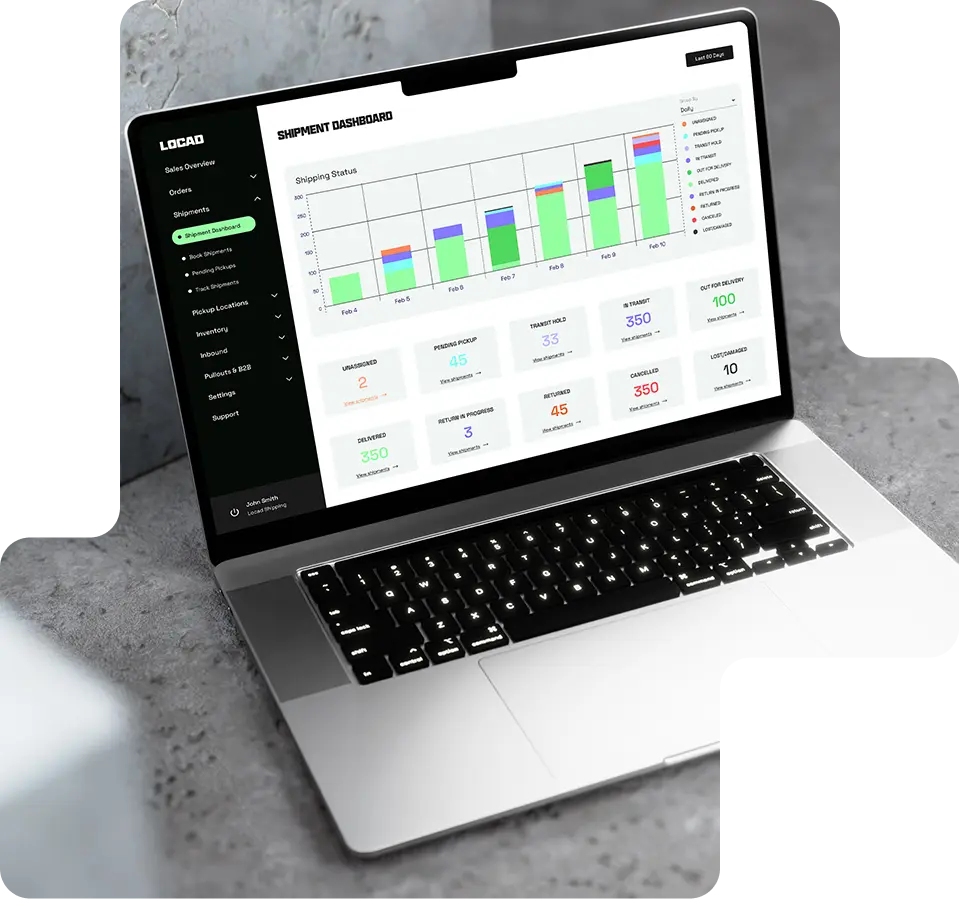 Power Your E-commerce Growth with Locad's Logistics Services in Cebu
Delightful Customer Experience: As a trusted logistics company in Cebu, Locad empowers you to provide an unparalleled customer experience. Our advanced solutions ensure accurate order processing and speedy deliveries, resulting in satisfied customers and a thriving business.
Cost-Effective Operations: Locad's logistics services aim to optimize your operations, providing better shipping costs, an extensive network, and a broad range of services. This translates to significant cost savings you can reinvest in for business growth and helps you offer competitive pricing for customers.
Seamless Business Expansion: With Locad's services, business expansion is a breeze. Our local expertise and robust inventory management systems make your entry into new markets within the Philippines and Asia-Pacific hassle-free.
Increased Customer Loyalty: Collaborating with Locad guarantees a high standard of service, leading to increased customer satisfaction and loyalty.
Expertise at Your Fingertips: Our team of experts at Locad manages all your logistics operations, from inventory management to order processing and shipping. We harness advanced technology to streamline your processes, giving you more time and freedom to focus on growing your business.
Locad helped MD Brews Coffee double its sales with our warehousing and fulfillment services.
"With Locad, our fulfillment and shipping timeline was reduced to 1-2 days resulting in positive customer feedback and loyalty"
GJ Habunal, MD Brews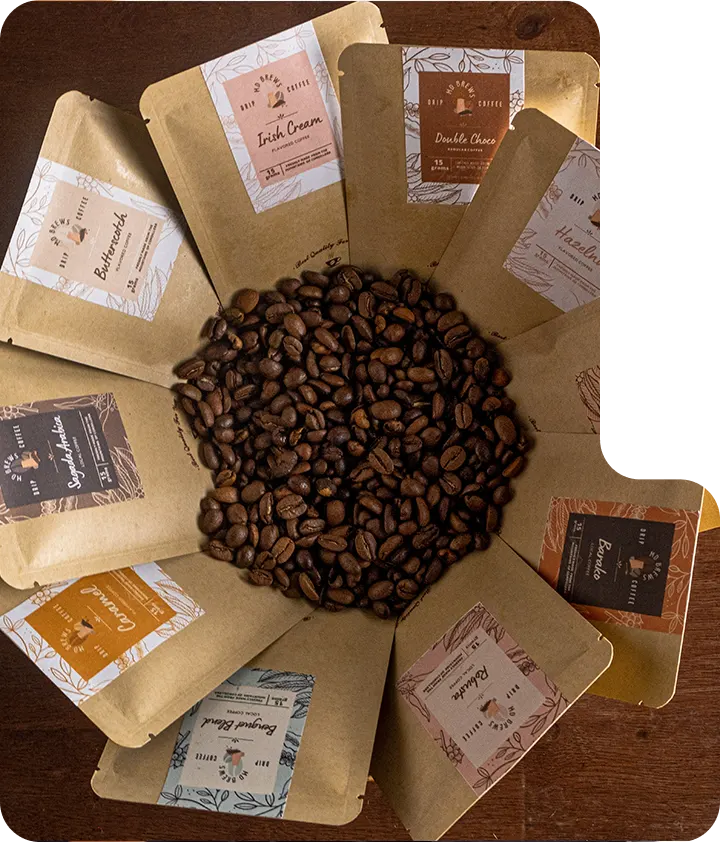 Why Locad is Your Best Choice for E-commerce Logistics in Cebu
In the rapidly evolving world of e-commerce, your business needs a partner that offers agility, efficiency, and a customer-centric approach, particularly in the booming markets of the Philippines and, specifically, Cebu. Locad provides a strategic edge to your business with our advanced e-commerce logistics solutions that go beyond mere storage.
Here's how partnering with Locad can benefit your business:
Efficient Allocation of Time and Resources
Efficiently running an e-commerce business in Cebu involves careful task distribution, particularly regarding logistics. Our advanced services cover your logistical needs, allowing you to devote valuable time and resources to product development, marketing, and superior customer service.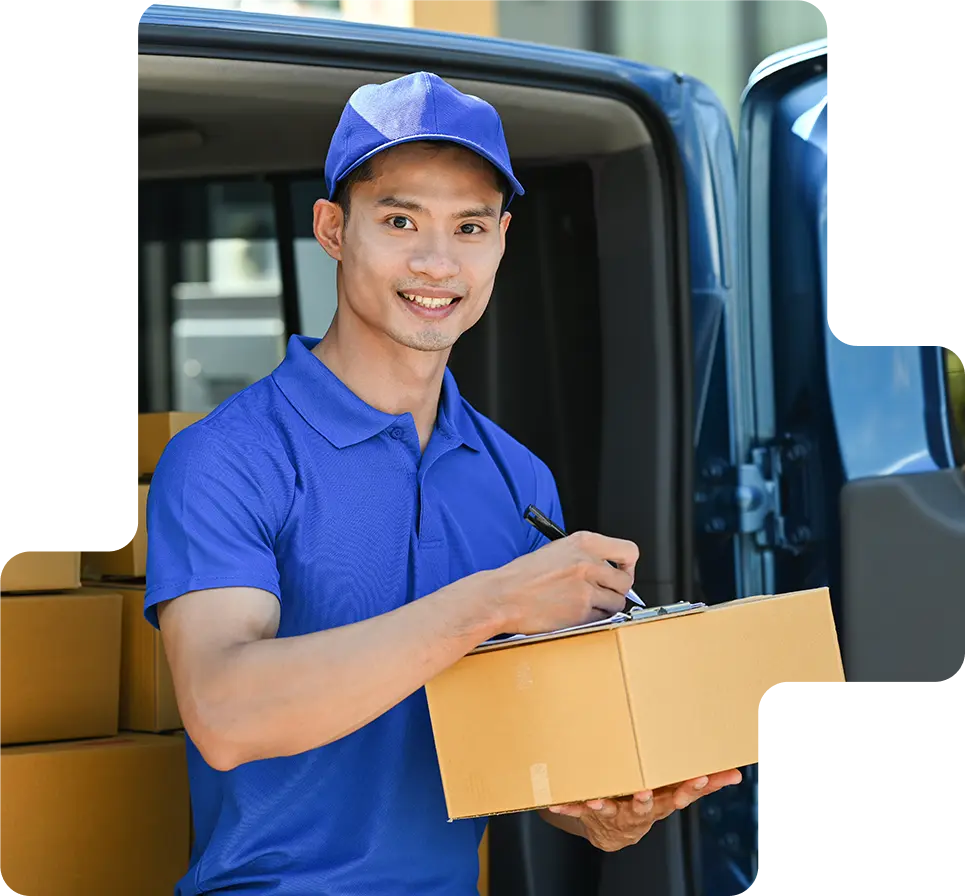 Seamless Business Expansion

Growing a business can be exciting, but it often brings logistical challenges. As your business expands, your logistics requirements also increase. By delegating your logistics to Locad, we ensure smooth scalability, accommodating growing demand without the stress of handling additional resources.
Unparalleled Customer Experiences

In Cebu's competitive e-commerce market, an exceptional customer experience can set your business apart. With Locad's superior e-commerce logistics services, timely and accurate order deliveries are achievable, enhancing customer loyalty and creating delightful experiences.
Partner with Locad Today - Cebu's Leading E-commerce Logistics Provider
Are you seeking a dependable solution to store, manage, and distribute your products effectively across the vibrant city of Cebu? Look no further than Locad. We stand out as the leading provider of e-commerce logistics solutions in Cebu, with partnerships with the most dependable shipping carriers ensuring smooth and on-time deliveries. But our services go beyond delivery.
When you choose Locad as your e-commerce logistics partner in Cebu, you get the following:
Expertise from a trusted partner operating in Cebu and Asia-Pacific, offering unmatched e-commerce logistics expertise.
Customized services tailored to businesses of all sizes. Our flexible logistics and shipping costs cater to every budget.
Efficient logistics centers guarantee a seamless selling experience for you and your customers.
A strong local presence in Cebu, promising quick delivery times to meet your customers' expectations.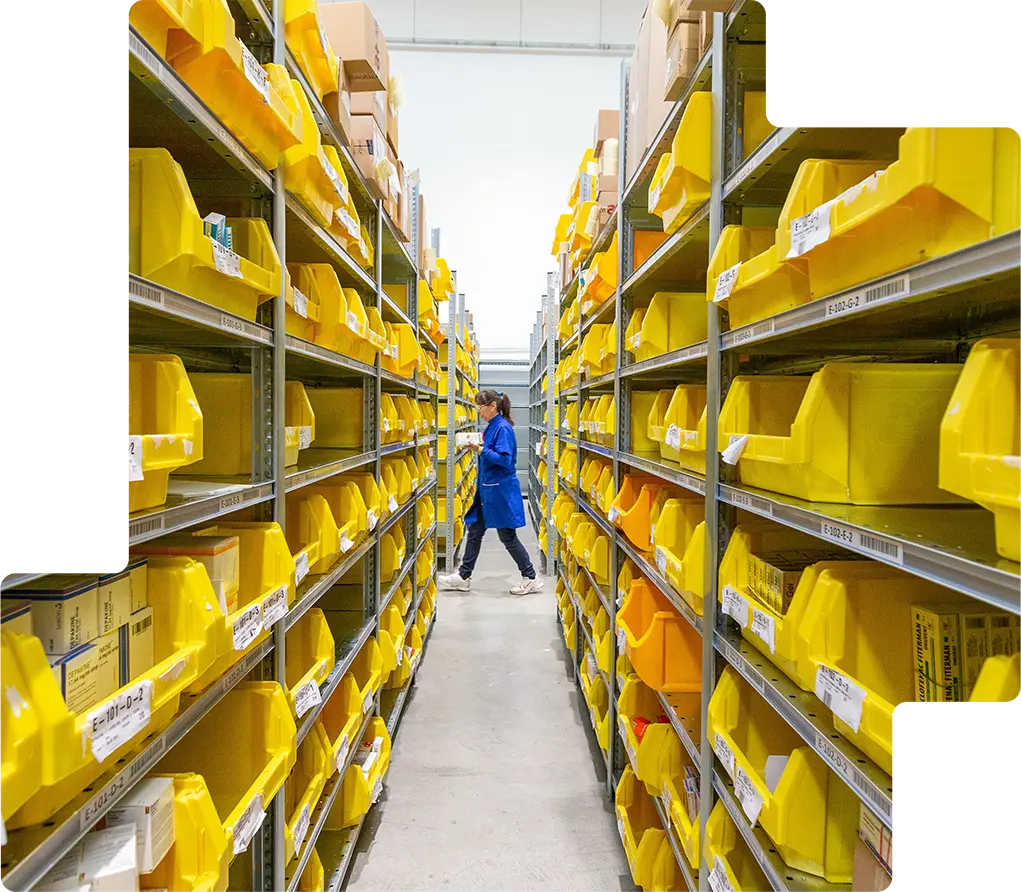 Join 100+ fulfilled businesses and start your journey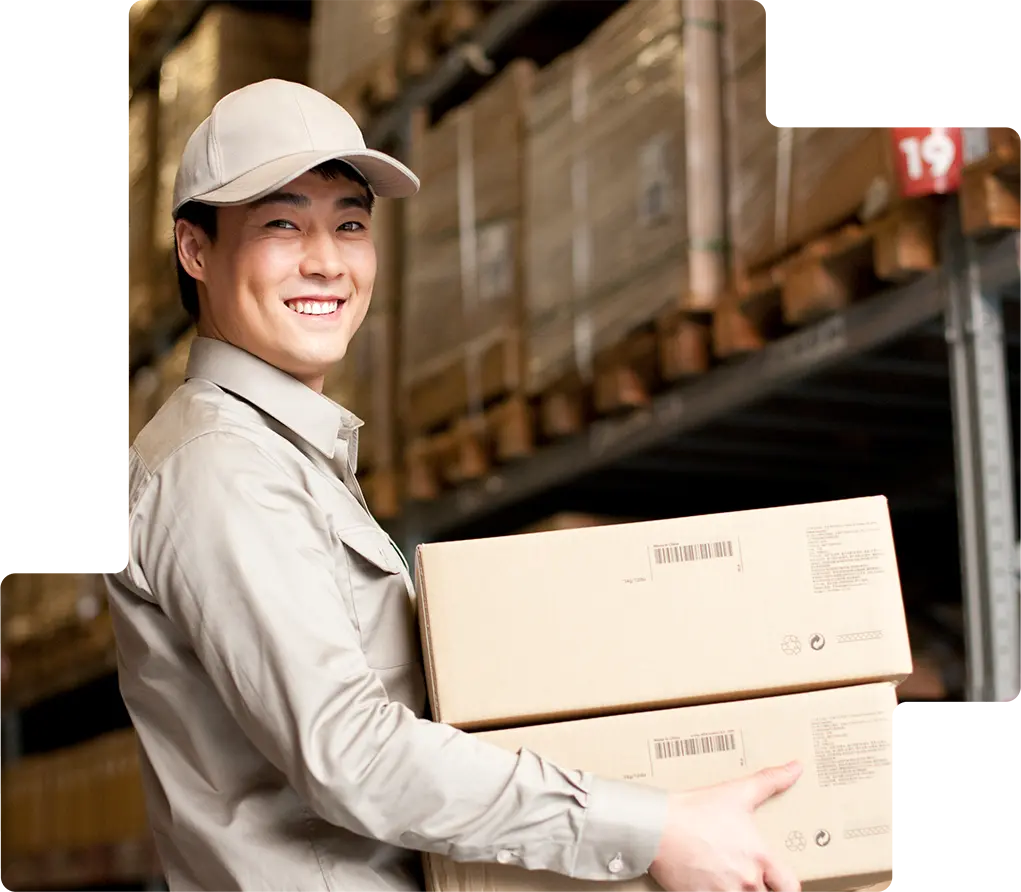 Stay Ahead of Cebu's Evolving E-commerce Market with Locad
As Cebu's e-commerce market rapidly expands, staying ahead requires the right logistics partner. Locad, with its superior logistics services, has won the trust of numerous companies worldwide. Partner with us, and we'll ensure you have the resources and time to concentrate on business growth and improvement. Navigate the future of e-commerce with Locad and stand out in Cebu's dynamic e-commerce market.
Unlock Success with Locad!
Discover the Best E-commerce Logistics Solution in Cebu
Maintaining a competitive edge in the bustling e-commerce landscape is critical. Locad offers efficient, flexible, and affordable logistics solutions in Cebu, positioning your business for unparalleled growth. We serve as your dependable logistics partner, simplifying all logistical challenges and paving the way for efficient operational management. Experience the benefits of top-notch e-commerce logistics services with Locad in Cebu, and watch your business flourish.
Empower Your Supply Chain with Locad's E-commerce Logistics in Cebu
Seamlessly integrate with Locad's Control Tower for a comprehensive view of your products as they move through the fulfillment process. Supercharge your business with Locad's e-commerce logistics in Cebu, offering:
Real-time tracking of inventory levels and stock movements
Crucial data on stock flow to guide business decisions
Efficient handling of each SKU, ensuring smooth picking, packing, and dispatching from the fulfillment center
A detailed overview of the localized fulfillment status for each product in your pipeline
With Locad's Control Tower, maintain complete control over the localized fulfillment process and immediate access to your sales summary when required. Stay ahead with Locad, your trusted e-commerce logistics partner in Cebu.
Maximize Multi-Channel Success with Locad's E-commerce Logistics in Cebu
Boost your e-commerce business effortlessly with Locad's multi-channel fulfillment service, backed by our robust warehousing solutions in Cebu. Our platform seamlessly integrates with various marketplaces like Shopee, Lazada, and more, enabling you to sell your products across multiple channels without any roadblocks. Collaborating with Locad allows you to:
Efficiently manage inventory and fulfillment across multiple channels
Centralize and automate your fulfillment processes, conserving time and resources
Access essential insights and analytics to hone your sales strategies
Maintain a consistent customer experience across all channels
Simplify your business operations, focusing more on growth and expansion
Experience the ease of Locad's multi-channel e-commerce fulfillment and watch your e-commerce business flourish in the competitive Manila market.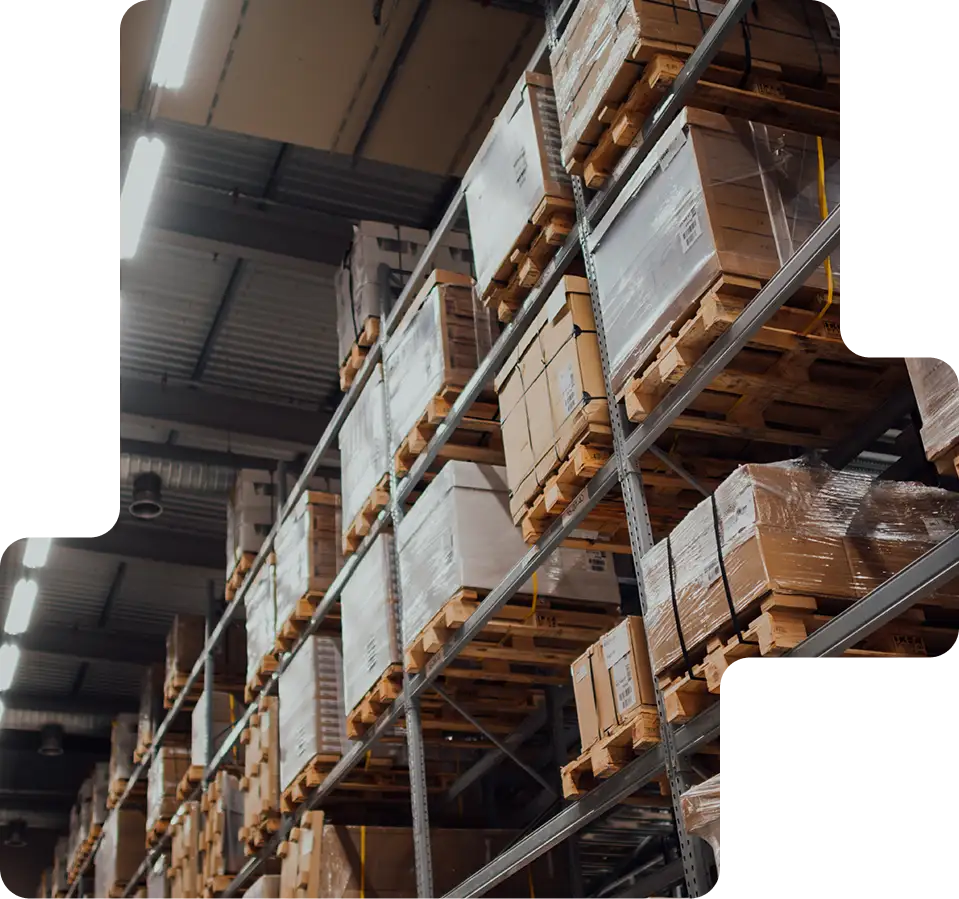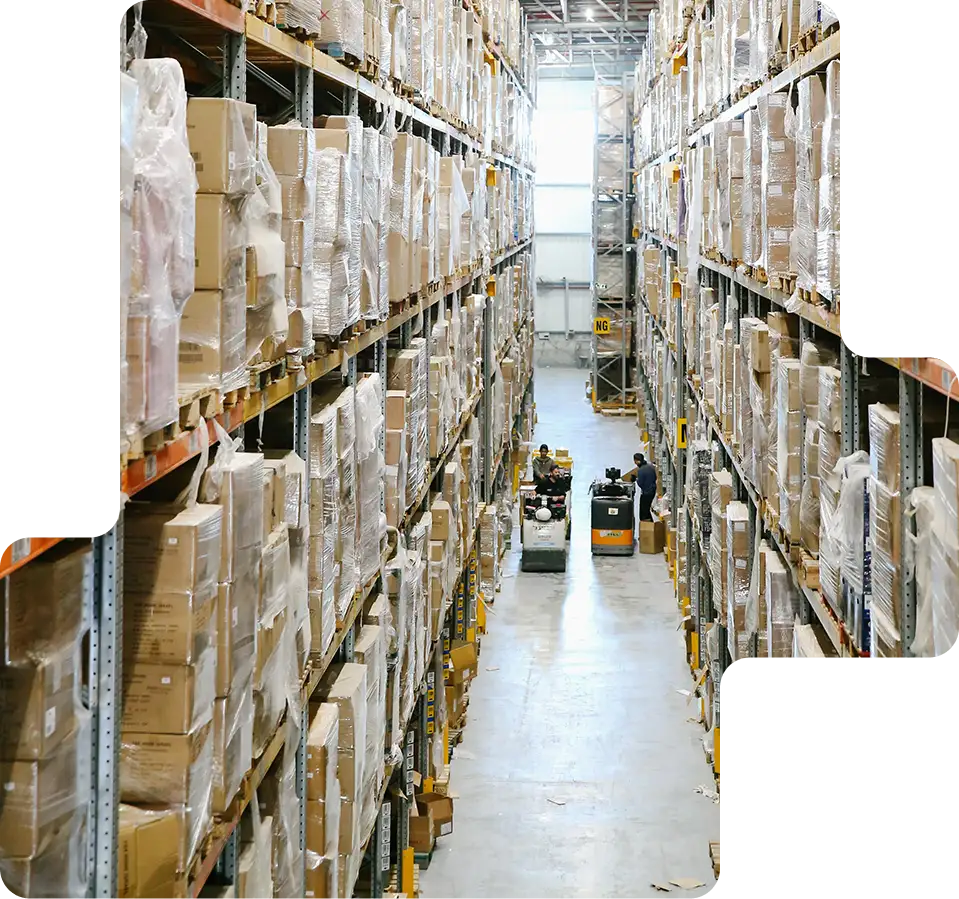 Boost Your Business with Locad's E-commerce Logistics Solutions in Cebu
Locad is dedicated to providing each client with a seamless, stress-free experience. We simplify operations for our Cebu-based clients by offering outstanding e-commerce logistics services that support sales across various channels and automate the picking, packing, and dispatching of daily orders. Here's how we deliver:
A robust logistics management system giving an all-encompassing view of your inventory
Real-time order tracking via an intuitive dashboard
A seasoned team committed to the efficient handling of each product.
Personalized packaging solutions based on your unique needs
Locad is setting new benchmarks with our commitment to efficient packaging and punctual deliveries. We also manage returns and refunds, allowing you to direct your attention toward business growth.
Embark on a seamless e-commerce journey in Cebu with Locad!
Unlock the Advantages of Locad's E-commerce Logistics Company in Cebu
Cebu's Best E-commerce Logistics Service is Just a Click Away!
Reach New Heights with Locad!
Get ready to scale your e-commerce business with our industry-leading expertise and a commitment to exceptional customer service. Partner with Locad, your preferred e-commerce logistics solution provider in Cebu. Experience Locad's superior services and propel your e-commerce business to new heights.
| | |
| --- | --- |
| Can Locad handle fulfillment and shipping only for specific SKU's in my marketplace? | |
| Does Locad fulfill perishables? | |
| Does Locad support Cold Storage for my products? | |
| Can I ship my products internationally with Locad | |
| Does Locad fulfill items of all sizes? | |
| Does Locad offer custom packaging options | |
| Does Locad support Shopify, WooCommerce, Lazada, Shopee, Zalora and Tiktok ? | |
| Can Locad handle pre-orders for Shopify? | |
| Does Locad conduct stock takes/cycle counts? | |
| Can I visit Locad's 3PL warehouse to check my products? | |
| Does Locad fulfill both retail store and e-commerce deliveries? | |
| Does Locad have returns/reverse logistics services? | |
| Does Locad have Bubble Wrap packaging? | |
| Does Locad provide standard packaging materials for free? | |
| Does the Locad perform address verification? | |
| Does Locad integrate with Return-Key for e-commerce | |
| Can I recall or change the address on a package that shipped? | |
| Does Locad allow seperate packaging of SKU's? | |
| Can Locad help me manage inventory across multiple channels? | |
| Will Locad carriers provide tracking information? | |
| Does Locad resolve a Stock/Inventory mismatch? | |
| Can Locad help me with data on the sellable stock for a particular product available on various marketplaces? | |
| Can I set buffer stock on Locad for a particular product? | |
| Does Locad's system let me view just my recent orders? | |
| Does the Locad OMS fetch the order summary for "in-process" orders? | |
| Does Locad provide Tax related information for my orders? | |
| Can I generate an order airway bill in the Locad system? | |