Top E-Commerce Logistics Company in the Philippines
E-commerce in the Philippines has been on the rise in recent years, with more and more businesses turning to online channels to reach their customers. This has led to a growing demand for e-commerce logistics services designed to help online retail businesses manage their customer orders and shipments. Hence, there's a need for the top e-commerce logistics company in the Philippines that can provide businesses with low-cost, efficient, and reliable services. According to a recent report by GlobalData, e-commerce sales in the Philippines are expected to hit
USD10.3 billion by 2025
. The pandemic saw a rise in online buyers and vendors in the country in the last few years. The online retail sellers
increased from 1,700 in March 2020 to 93,318 in January 2021
. However, the country is still struggling
due to poor network infrastructure.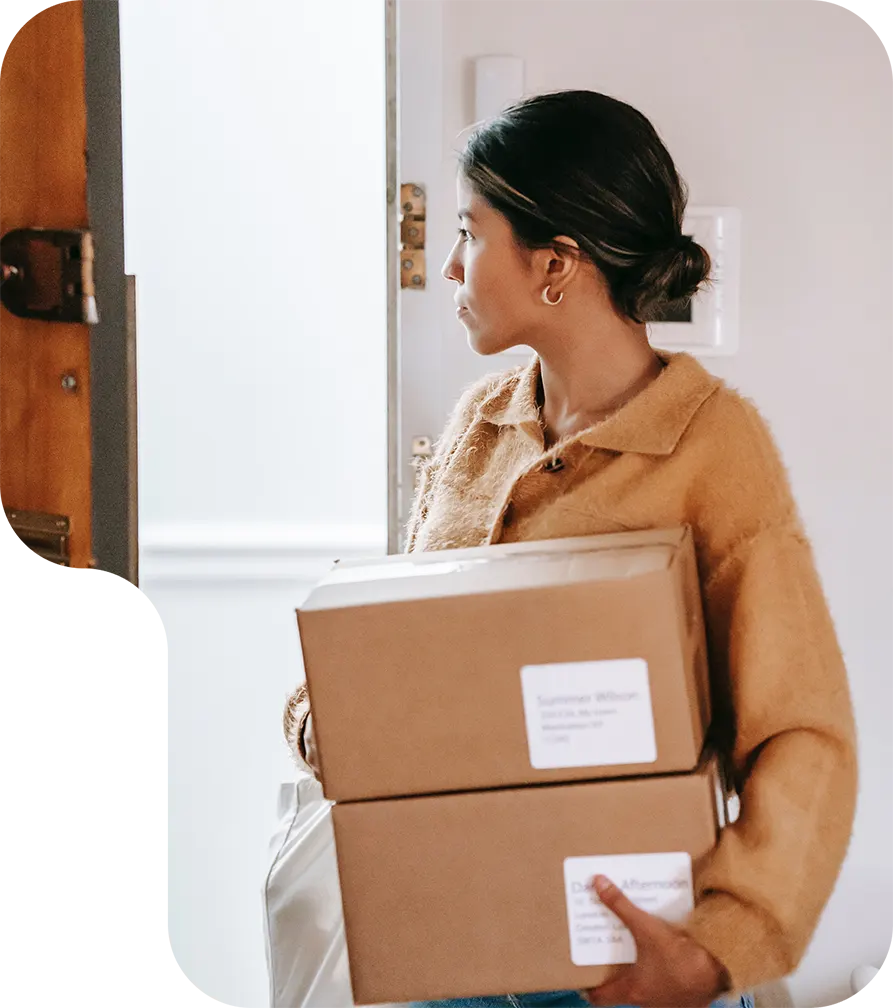 Growth of Logistics Industry in the Philippines
According to a report by Ken Research, the logistics industry in the Philippines is expected to grow at a compound annual growth rate (CAGR) of 10.8% from 2019 to 2025. 
The growth of the logistics industry in the Philippines is complemented by the growth of e-commerce as storage and distribution centers are the essence of a booming e-commerce sector. Logistics companies in the Philippines are playing an important role in powering the e-commerce industry by ensuring that online orders are delivered to customers on time. Cities like Manila, Davao, Cebu, and others became significant centers to meet the demand and supply of e-commerce logistics.
The use of technology is likely to increase with the growing demand for same-day delivery. Many businesses are reaching out to 3PL companies to set up warehouses closer to their target customers. In addition, the use of artificial intelligence (AI) and robotics is expected to grow in the logistics industry as these technologies can help speed up processes and improve accuracy.
With the increase in e-commerce sales, businesses are expecting a higher volume of orders and are working with logistics companies to ensure that they can meet customer expectations. Logistics companies in the Philippines are investing in new technologies and expanding their operations to meet the needs of businesses.
Challenges for E-commerce Logistics in the Philippines
Location – The Philippines is made up of more than 7,000 islands, which presents a unique challenge for e-commerce businesses to ship their products to their end customers. The lack of a centralized location makes it difficult to manage shipments and deliveries, especially when dealing with customers located in different parts of the country.
Poor infrastructure – The Philippines is struggling with poor infrastructure when compared to its Southeast Asian neighbors. Roads, bridges, and ports are often congested making it difficult and expensive to move goods around the country. This affects the efficiency and cost-effectiveness of e-commerce logistics in the Philippines.
High costs – The high cost of e-commerce logistics in the Philippines is one of the main challenges facing businesses. Shipping costs are often high, and there are few options for affordable and reliable delivery services.
Customs regulations – Customs regulations are often complex and ever-changing, making it difficult for businesses to keep up. This can lead to increased costs and frustration for e-commerce businesses operating in the Philippines.
Weather – The Philippines is located in the typhoon belt and is often hit by severe weather conditions, which can disrupt transportation and logistics operations.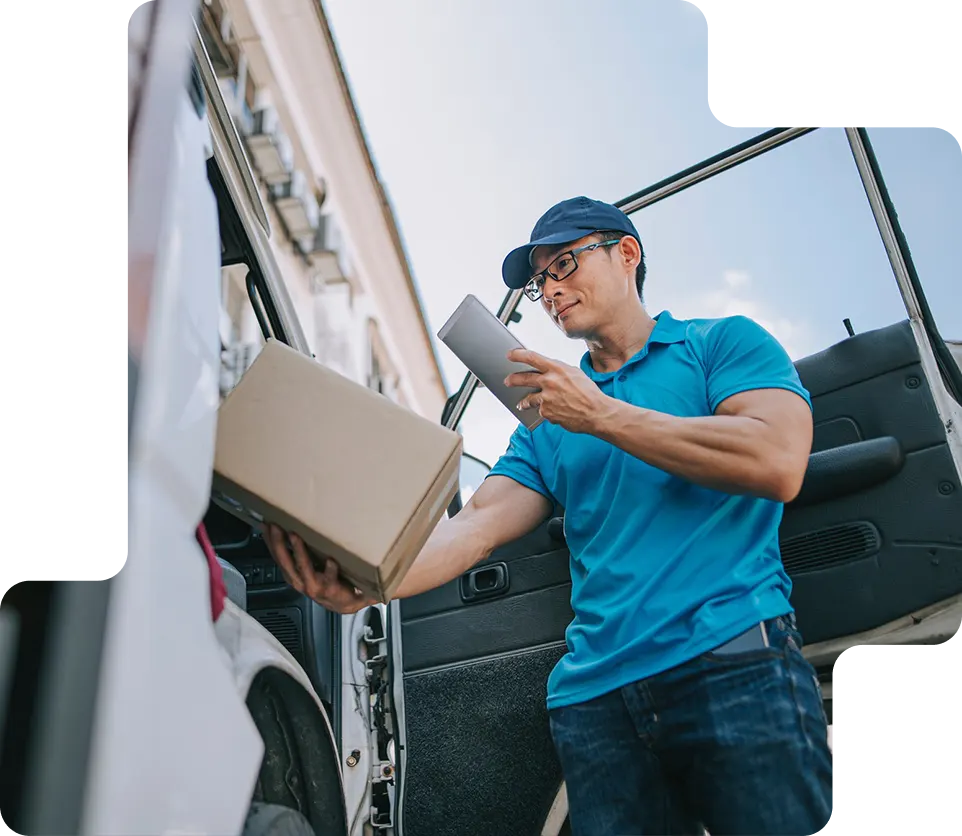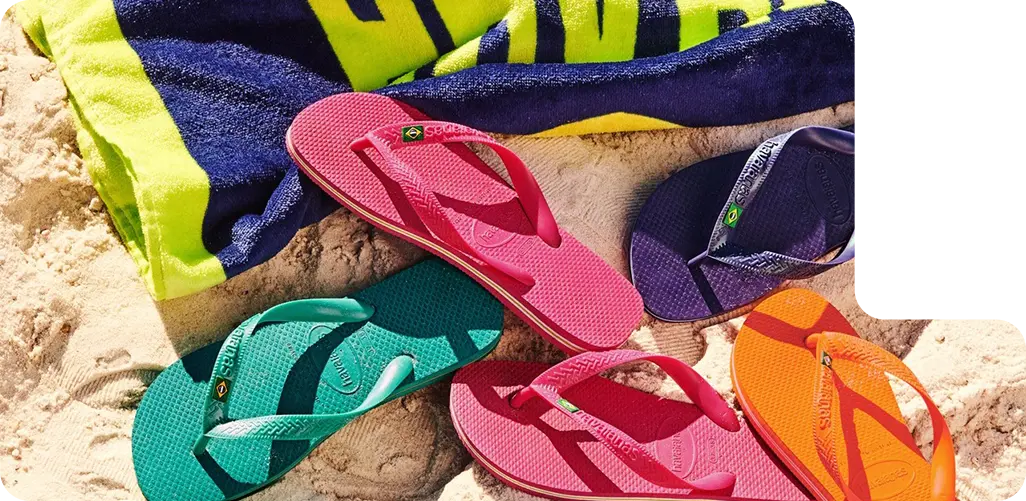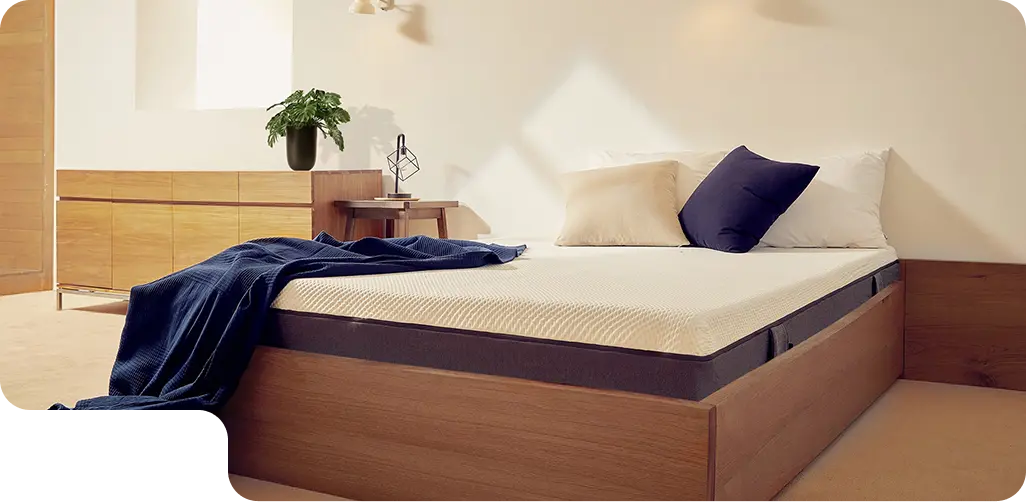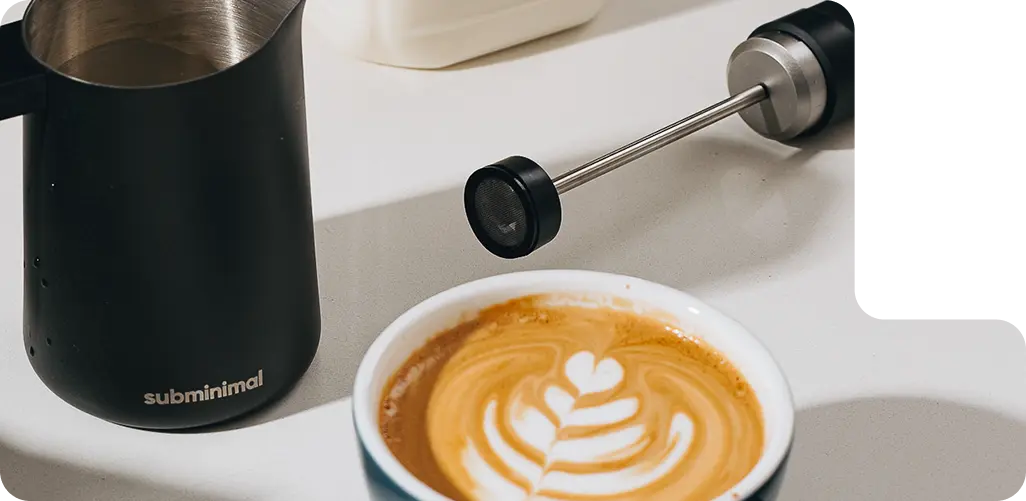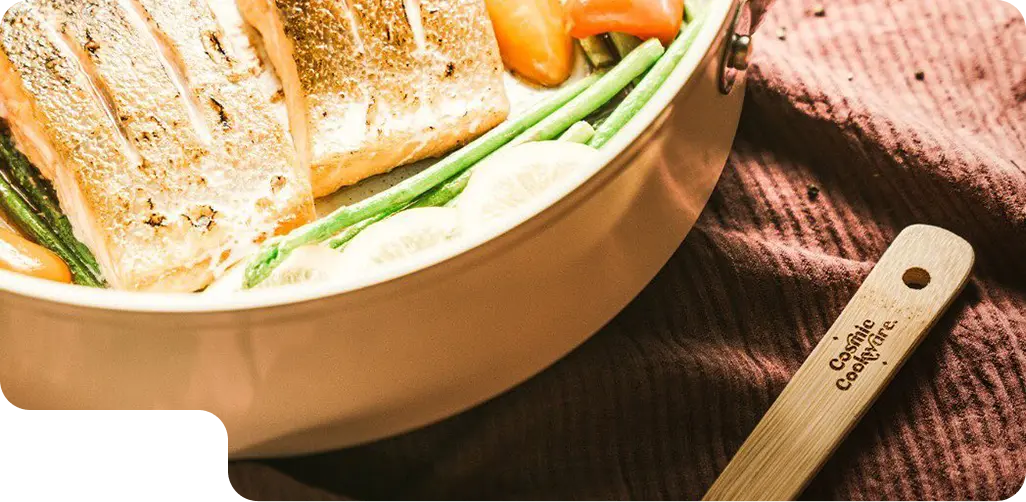 How Online Sellers Can Future-Proof their Logistics with Locad
If you're running an online business in the Philippines, you must already know the importance of logistics and its impact on your business operations. In a country with poor infrastructure and high shipping costs, it can be difficult to maintain a profitable and efficient e-commerce business. However, Locad is here to help you future-proof your business and make sure it can weather any logistical challenges that may come its way.
1. Understand your customers' needs and wants – It is important to understand what your customers need and want in terms of delivery times and shipping options. This will help you determine the best way to fulfill their orders. Locad, being a fulfillment expert for multiple brands give a clear insight into what your customers want and need.
2. Keep up with ever-changing technology – Technology is always changing and evolving, so it is important to keep up with the latest trends and developments. Locad offers software solutions that can help you manage your shipments, track your inventory, and automate your customer communication. Using these tools can help you optimize your operations and make your business more efficient. This will help you stay ahead of the competition and make sure your logistics operation is as efficient as possible.
3. Use data to your advantage Locad empowers you to use data and analytics to your advantage to improve your understanding of customer behavior and trends. This information can be used to make better decisions about shipping routes, inventory levels, and more.
4. Outsource to a third-party logistics provider – This is the most important step you can take to ensure your online business's success. Outsourcing your logistics operation to LOCAD, with our deeper understanding of the Philippine market, will offer you tailored solutions that meet your specific needs. It is a great way to improve efficiency and save your business costs. A third-party logistics provider like Locad will have the resources and expertise to help you navigate the challenges of e-commerce logistics in the Philippines.
5. Invest in your infrastructure – If you want to be successful in the long term, it's important to invest in your infrastructure. This means investing in things like a strong warehouse management system, a robust order management system, and a well-trained workforce — all of which Locad can provide. These investments will pay off in the form of a more efficient and effective business.
6. Be prepared for weather-related disruptions – The Philippines is located in the typhoon belt and is often hit by severe weather conditions. This can disrupt transportation and logistics operations, so it's important to be prepared. Locad makes sure you have a contingency plan in place so that you can keep your business running smoothly even when the weather is bad.
Be one of the many fulfilled businesses
Sit Back, Relax, and Let Locad Handle Your E-commerce Logistics
Locad, the e-commerce fulfillment company tops the list of logistics companies in the Philippines. We offer a complete range of logistics services designed to meet the unique needs of e-commerce businesses. From warehousing and fulfillment to last-mile delivery, we have you covered.
Our goal is one thing only and that is to make your e-commerce business run smoothly, so you can focus on what you do best — selling your products.
With Locad fulfillment, you can make your logistics and shipments easier and stress-free.
Pick and pack
We will store your products in our warehouse and pick and pack them according to your orders. Our automated order fulfillment system ensures that your e-commerce products are picked, packed and shipped accurately and on time, every single time.
Inventory management
We will keep track of your inventory so you don't have to. Our dashboard gives you a 360-degree view of your inventory, its status, and revenue. You can see how your products are doing at every step of the way. With Locad inventory management system, you no longer need to worry about oversold or out-of-stock products. We will send you alerts when your inventory is running low.
Last-mile delivery
Take advantage of Locad's same-day and next-day delivery options to deliver your products to your customers' doorsteps, anywhere in the Philippines. With our large network of couriers, we will ensure that your products are delivered on time and in good condition.
Real-time insights
With our dashboard, you can get real-time insights into your inventory, sales, and shipments. This way, you can make informed decisions about your business and keep track of your progress.
Shipment tracking
Locad takes guessing out of the equation by giving you real-time tracking of your shipments. Keep track of your products from the moment they leave our warehouses until they are delivered to your customers.
Check out Locad's last mile delivery benefits for businesses in the Philippines
No lock-in contract
Commitments are always daunting — especially in business. Which is why we give you the freedom to choose the length of our partnership.
Preferential shipping rates
Have all the couriers you already trust at the best price all in one place! With Locad, fast delivery doesn't have to come at a premium price.
Shipping made 4x Faster
24 order dispatch and faster shipping
Contributed positive increase in customer happiness
Full view of the fulfillment journey through the Locad Control Tower
Get Started with Locad as Your Logistics Partner
At Locad, we value our customers and the success of your business. If you are looking for a reliable logistics partner to help you with your e-commerce business, contact us today. Our logistics expert will help you assess your needs and recommend the best course of action to take. 
| | |
| --- | --- |
| Can Locad handle fulfillment and shipping only for specific SKU's in my marketplace? | |
| Does Locad fulfill perishables? | |
| Does Locad support Cold Storage for my products? | |
| Can I ship my products internationally with Locad | |
| Does Locad fulfill items of all sizes? | |
| Does Locad offer custom packaging options | |
| Does Locad support Shopify, WooCommerce, Lazada, Shopee, Zalora and Tiktok ? | |
| Can Locad handle pre-orders for Shopify? | |
| Does Locad conduct stock takes/cycle counts? | |
| Can I visit Locad's 3PL warehouse to check my products? | |
| Does Locad fulfill both retail store and e-commerce deliveries? | |
| Does Locad have returns/reverse logistics services? | |
| Does Locad have Bubble Wrap packaging? | |
| Does Locad provide standard packaging materials for free? | |
| Does the Locad perform address verification? | |
| Does Locad integrate with Return-Key for e-commerce | |
| Can I recall or change the address on a package that shipped? | |
| Does Locad allow seperate packaging of SKU's? | |
| Can Locad help me manage inventory across multiple channels? | |
| Will Locad carriers provide tracking information? | |
| Does Locad resolve a Stock/Inventory mismatch? | |
| Can Locad help me with data on the sellable stock for a particular product available on various marketplaces? | |
| Can I set buffer stock on Locad for a particular product? | |
| Does Locad's system let me view just my recent orders? | |
| Does the Locad OMS fetch the order summary for "in-process" orders? | |
| Does Locad provide Tax related information for my orders? | |
| Can I generate an order airway bill in the Locad system? | |