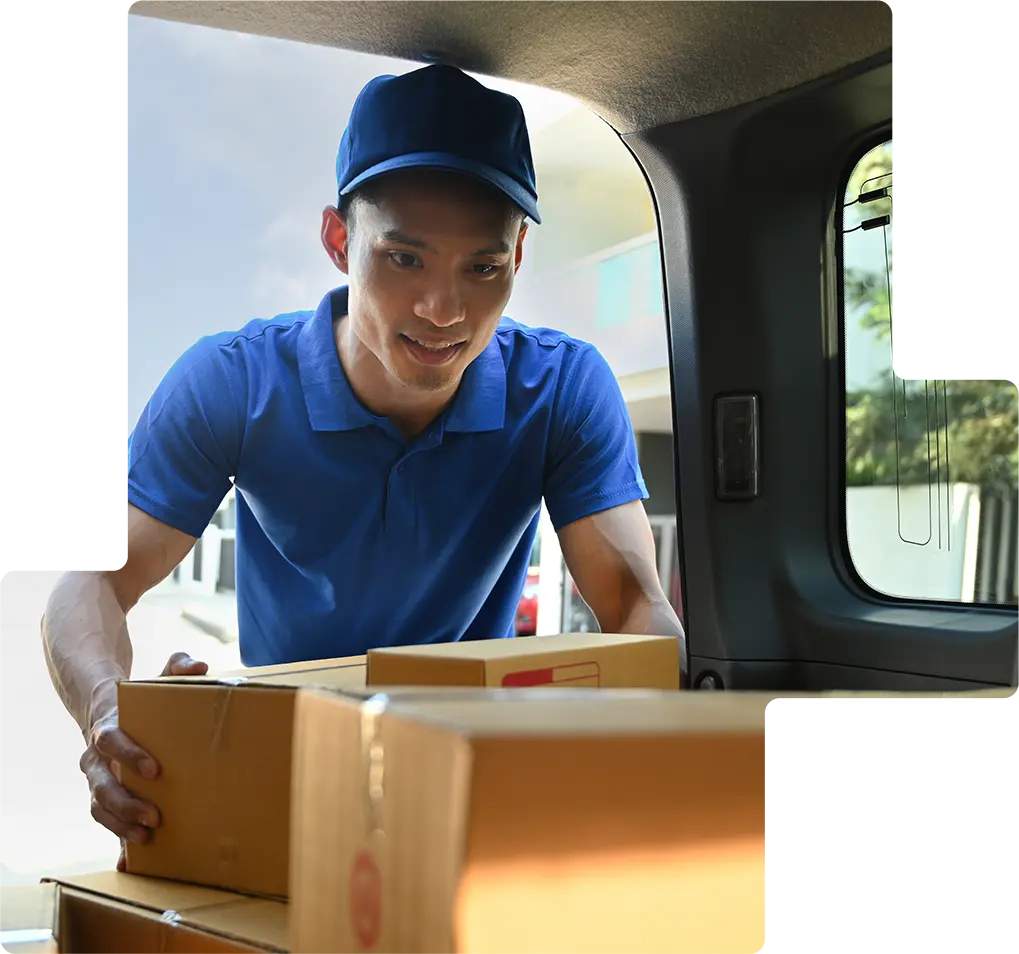 Elevate Your Business: Try the Best Order Fulfillment Service in the Philippines!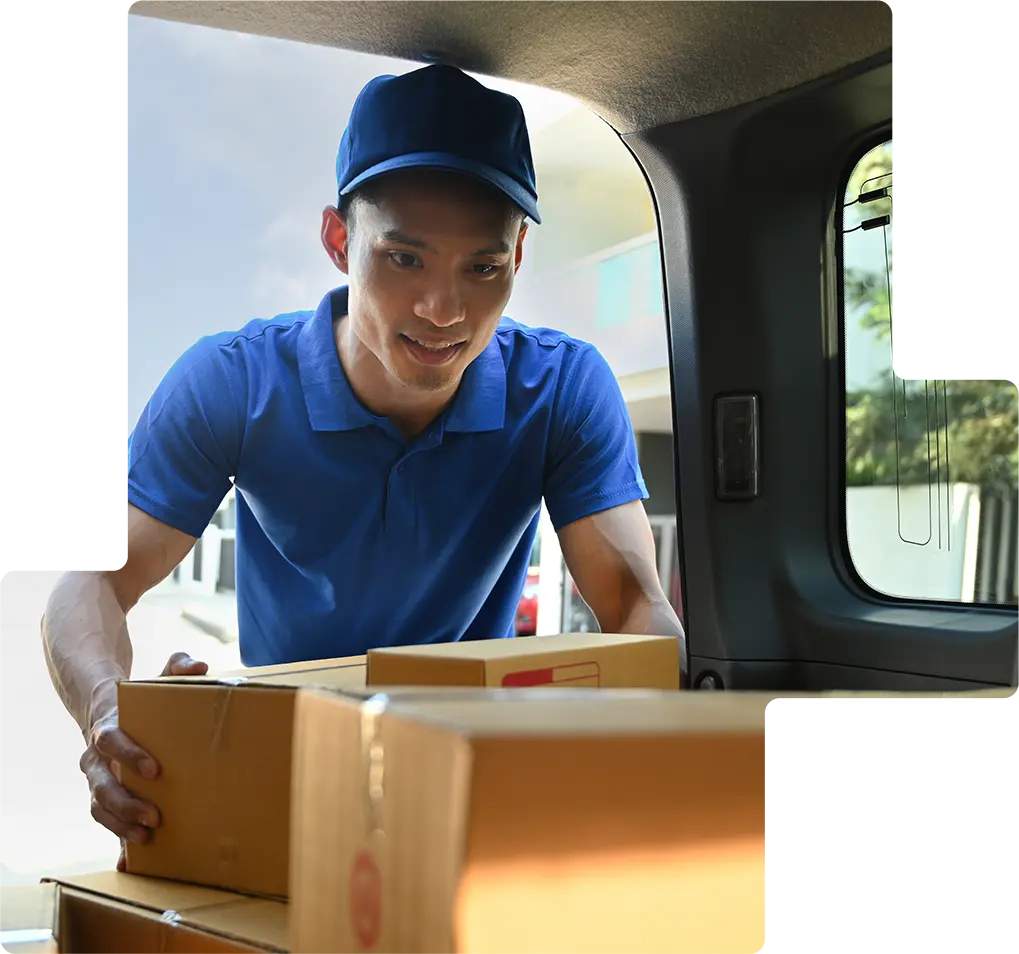 Seamless Selling Experience
Same-Day Picking & Packing
Effectively managing your growing e-commerce business's fulfillment needs can often be daunting. A successful online store's success also lies in efficient and seamless order fulfillment, which is often more challenging to implement than it seems. The cornerstone of any thriving e-commerce venture is customer satisfaction. Any missteps in this area can have ripple effects across your customer journey. Late delivery of ordered products can lead to unhappy customers, and a subpar logistics and fulfillment system will negatively impact the entire process.
Locad is an order fulfillment service provider in the Philippines committed to supporting your e-commerce business's growth. We offer state-of-the-art services, bespoke solutions, and timely delivery. Whether you're an established enterprise business or a newcomer, partnering with Locad for order fulfillment will streamline your operations.
If you aim to amplify customer satisfaction, your business deserves the best order fulfillment center in the Philippines. Your products should be in reliable hands, allowing you to focus on improving your business. The projected growth of the Philippines' ever-growing-commerce market is reaching $24 billion by 2025. Collaborating with Locad is the most effective strategy to ensure your clients enjoy a wonderful experience when ordering from you.
Does your e-commerce business in the Philippines face these challenges?
Struggling with Limited Warehouse Space
The Philippines' surge of online shopping and the number of e-commerce industries makes warehouse space competitive. Especially in densely packed regions, securing the storage you need to handle your inventory and fulfill customer orders can be quite a challenge.
Weathering Seasonal Demand Surges
Periods of heightened demand, like holiday seasons and promotional events, can jolt your warehouse operations. During these times, inventory management, ensuring adequate stock, and optimizing order fulfillment processes can become increasingly complex. In these times, a flexible solution becomes essential to meet customer expectations without compromising operational efficiency.
Ensuring Efficient Inventory Management
Proper inventory management is a cornerstone of successful e-commerce warehousing in the Philippines. Monitoring stock levels, ensuring accurate restocking, and avoiding under or overstocking can be challenging and time-intensive. You risk inventory mismatches, order processing delays, and ballooning holding costs without an effective order fulfillment system.
Navigating the Last-Mile Delivery
The unique geographical characteristics of the Philippines, from urban congestion to remote locales, pose significant challenges to last-mile delivery. Ensuring prompt, cost-effective delivery to customers across the country entails overcoming these logistical hurdles. Meeting customer expectations for swift and convenient delivery can be daunting without a reliable and efficient last-mile logistics solution.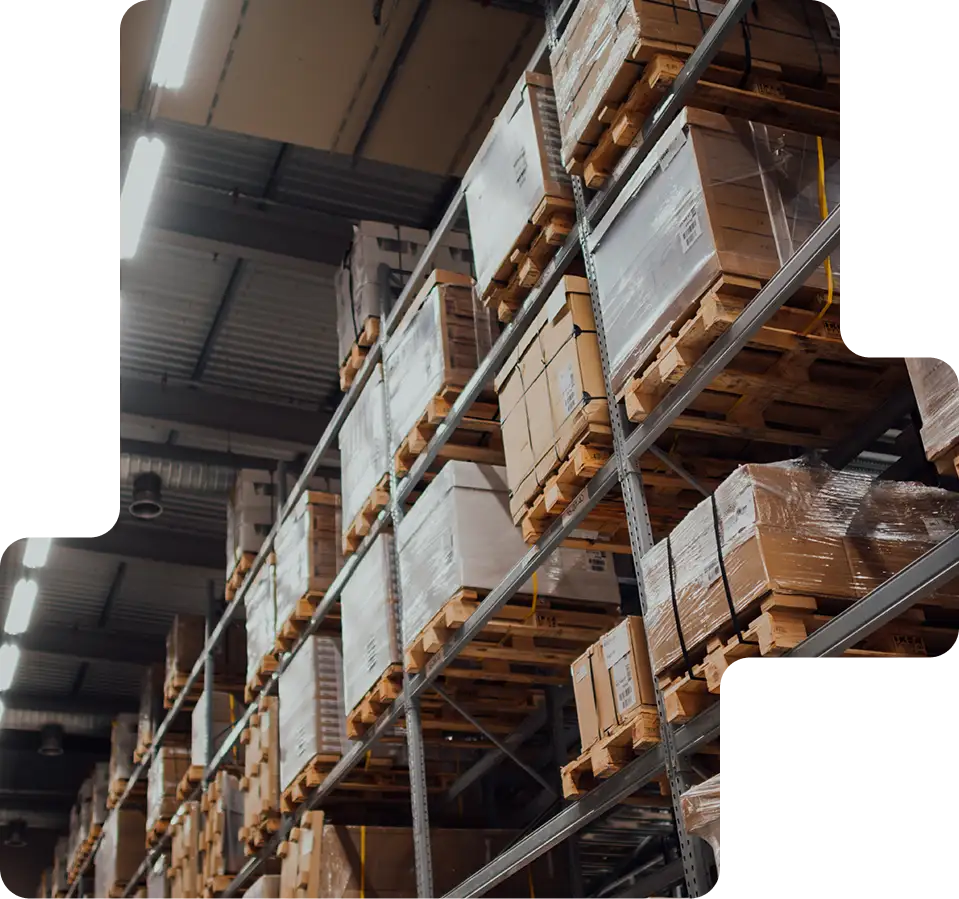 How Locad Empowers You to Tackle Your E-commerce Challenges in the Philippines
Locad is your reliable partner in overcoming warehousing challenges that can halt your business growth and success. We understand the distinctive hurdles e-commerce businesses face in the Philippines market and possess the expertise and resources to help you tackle them.
Maximizing Limited Warehouse Space
With Locad's cutting-edge warehousing solutions, you can optimize your available space. Our smart storage strategies and streamlined layout designs help you to maximize your warehouse capacity, even with limited space. We help you exploit every square foot, ensuring optimal storage and smooth operations.
Mastering Seasonal Demand Surges
Partner with Locad to confidently navigate through seasonal demand surges. Our flexible fulfillment strategies and scalable operations equip you to handle abrupt spikes in customer orders during peak seasons. Whether staffing adjustments or inventory management, we'll ensure your business is geared up to meet increased demand while maintaining operational efficiency.
Simplifying Inventory Management
With Locad, streamline your inventory management processes. Our state-of-the-art inventory management system offers real-time visibility into stock levels, enabling precise forecasting and efficient order fulfillment. Thanks to automated processes and data-driven insights, you can optimize inventory levels, reduce stockouts, and cut holding costs while maintaining optimal stock availability.
Ensuring Reliable Last-Mile Delivery
Rely on Locad's robust last-mile logistics for prompt and reliable delivery. Our extensive network and strategic partnerships guarantee efficient and timely delivery across the Philippines, from bustling city centers to remote locations. We ensure a seamless and trouble-free delivery experience for your customers, boosting their satisfaction and nurturing lasting loyalty.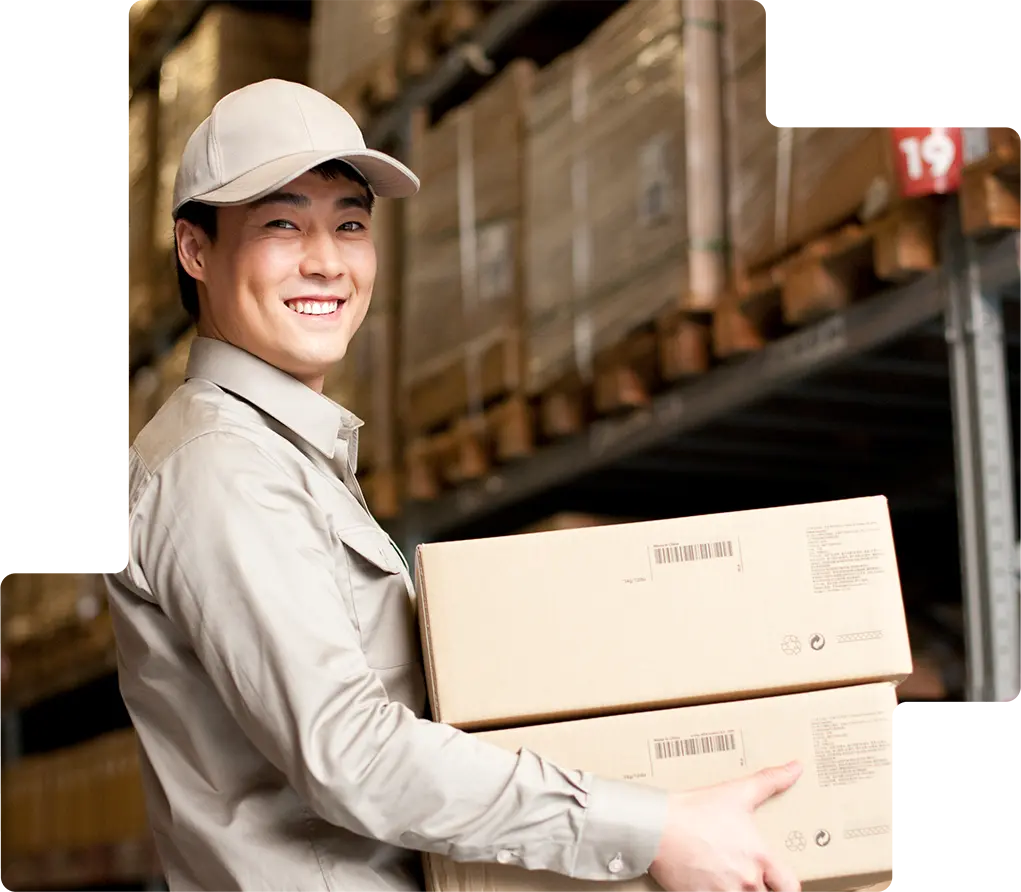 Try the Best Philippines E-commerce Order Fulfillment Company!
At Locad, we understand that every e-commerce business has unique needs and obstacles to conquer. That's why we offer personalized solutions for businesses of all sizes, from emerging start-ups to established enterprises. Our advanced technology enables you to optimize your operations and maximize efficiency, giving you a competitive edge in the market.
At Locad, we understand the essence of relationships in business. Our team of logistics professionals is committed to delivering exceptional customer service and robust support. We bear the logistical load, freeing you to concentrate on the critical task of scaling your business.
Embrace the power of our e-commerce platform and discover how our custom-tailored services can reinvent your operations, laying the foundation for extraordinary success. With Locad, you're choosing more than a service – you're selecting a partner in progress.
How Locad's Order Fulfillment Company in the Philippines Helps You Scale
Improve Customer Experience: Trust Locad, a reputed Filipino order fulfillment 3PL provider, to enhance your customer experience. With our expertise and cutting-edge technology, we ensure accurate order processing and swift deliveries. Happy customers are likelier to leave positive feedback, refer your business, and become repeat customers, driving revenue and growth.
Lower Your 3PL Expenses: Delegating logistics to a specialist platform like Locad gives you access to expert knowledge in the logistics sector. This leads to better deals, a wider range of services, and a comprehensive network, resulting in substantial cost savings. Reinvest these savings into other crucial areas of your business and watch it flourish.
Go Global Confidently: Broaden your business horizons with a professional Filipino order fulfillment partner like Locad. We help you tap into new markets by managing inventory and providing region-specific expertise. Offer your products worldwide and boost your revenue and growth. Plus, we'll guide you through complex international regulations and shipping prerequisites, making market entry straightforward.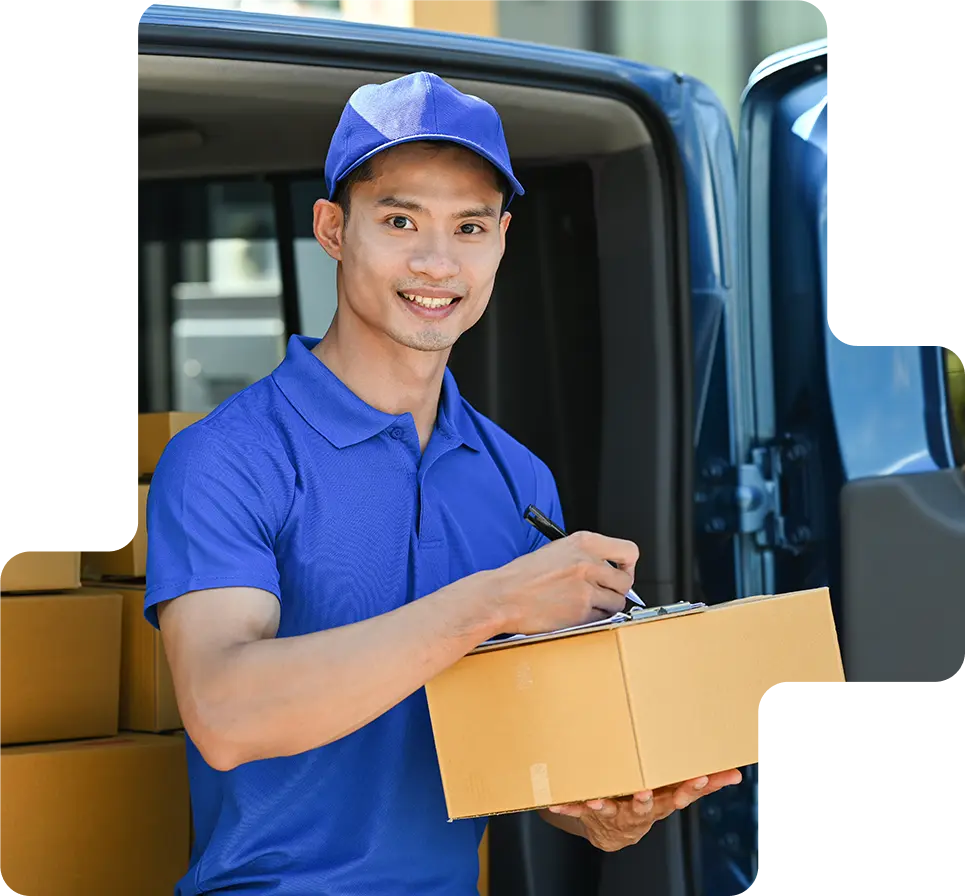 Boost Customer Loyalty: Satisfied customers are likelier to become loyal and refer your business to their contacts, sparking organic growth. By partnering with a reliable 3PL company like Locad, you can guarantee top-notch service and products, increasing customer satisfaction and loyalty.
Access Expertise: Locad's highly skilled specialists manage all facets of your logistics operations, from inventory management to order processing and shipping. Utilize the latest technology and tools to streamline your processes and enhance efficiency. Partner with a reliable order fulfillment company like Locad, focus on business growth, and leave logistics to the experts.
Locad helped MD Brews Coffee double its sales with our warehousing and fulfillment services.
"With Locad, our fulfillment and shipping timeline was reduced to 1-2 days resulting in positive customer feedback and loyalty"
GJ Habunal, MD Brews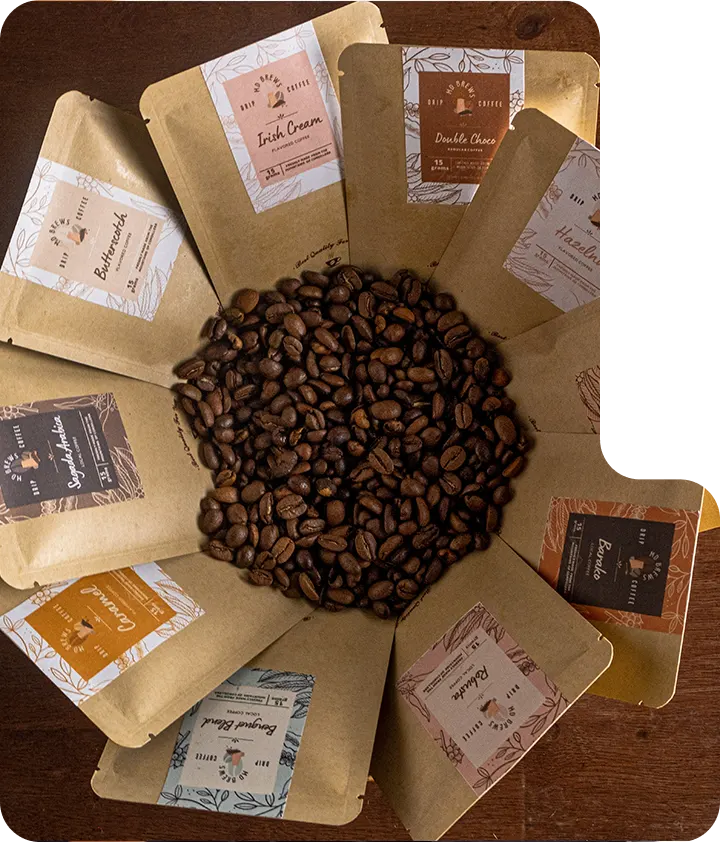 Why Should You Outsource Your Business Needs to Locad's Order Fulfilment Company?
Conserve Time and Resources:
Managing an e-commerce business in the Philippines requires significant time, effort, and resources. By delegating your logistics tasks to a company like Locad, you can conserve time and resources, enabling you to focus on other essential business aspects such as marketing, product development, and customer service.
Effortlessly Scale Your Business:
As your business grows, your logistics requirements will also expand. Outsourcing your fulfillment needs enables you to scale your operations smoothly without worrying about managing additional resources to meet increasing demand.
Ensure Exceptional Customer Experience:
A primary determinant of customer loyalty and retention is their shopping experience. By joining forces with a proficient Order Fulfillment solution in the Philippines like Locad, you can ensure that your customers receive their orders promptly and in perfect condition, increasing satisfaction and loyalty.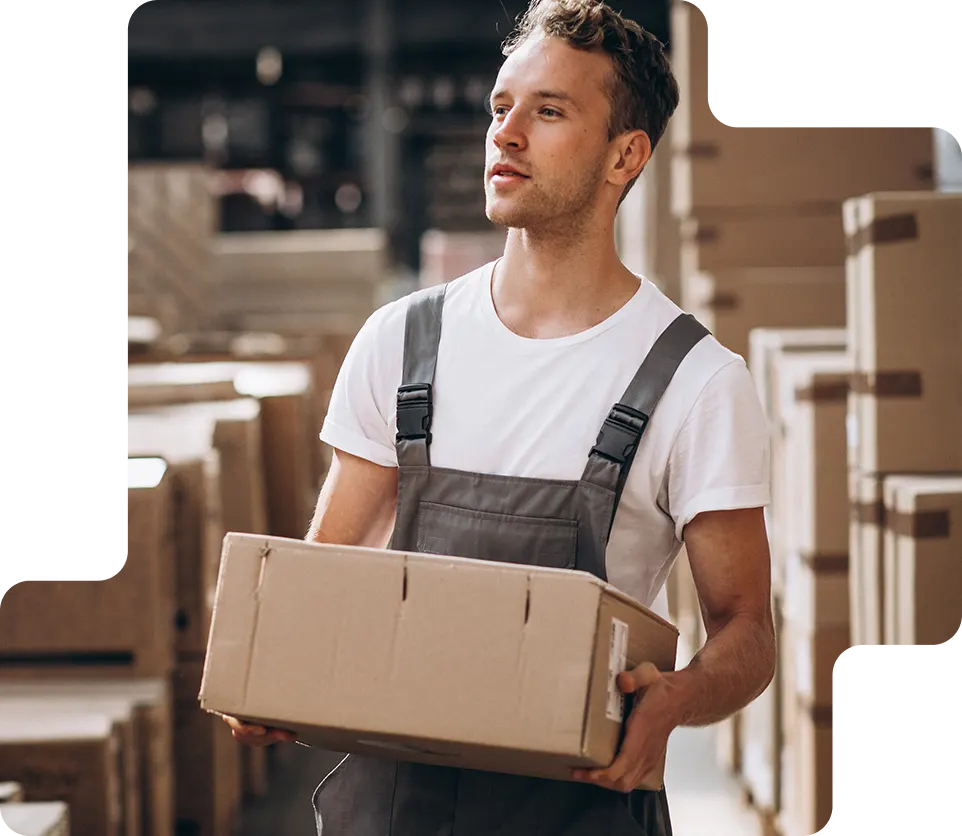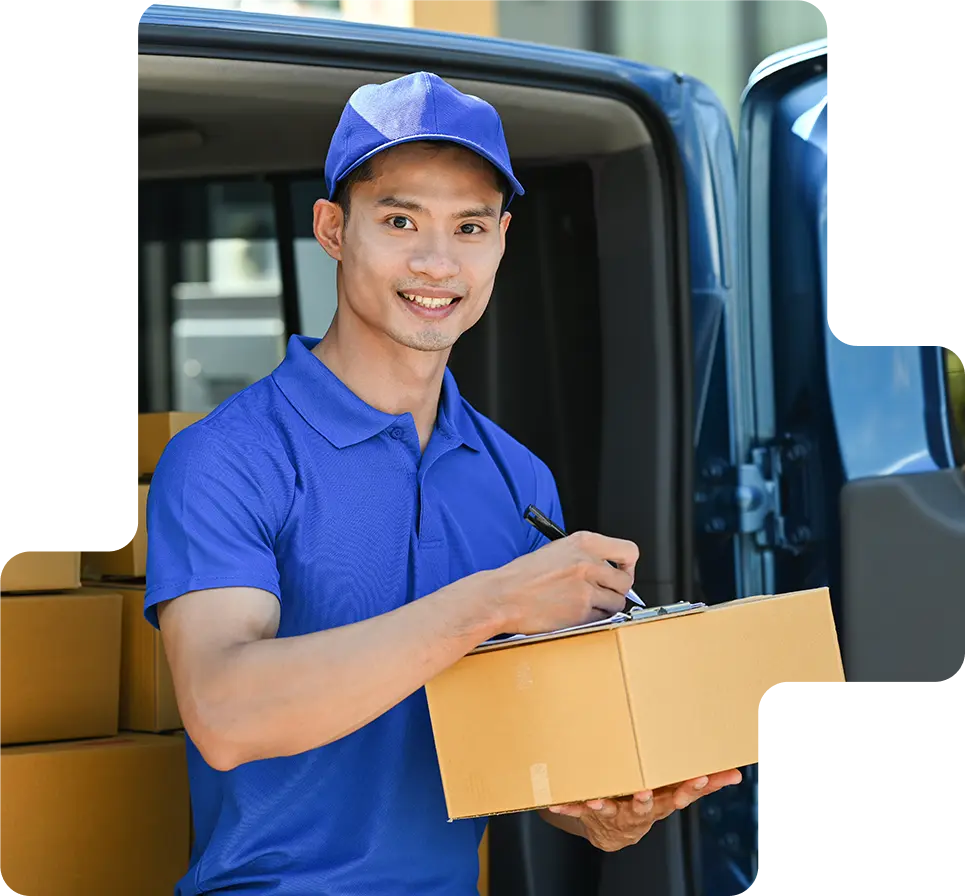 Access Locad Today - The Best Order Fulfillment Solution in the Philippines
Are you looking for a reliable method to distribute your products across the bustling landscapes of the Philippines? Look no further than Locad – the Philippines' premier Order Fulfillment provider.
Locad partners with the most reliable shipping carriers across the Philippines to ensure smooth and prompt deliveries. But our offerings don't stop there. Locad provides much more to boost your business.
Here's what makes us your go-to order fulfillment partner:
A trusted name in the Philippines and Asia-Pacific, we bring unrivaled third-party e-commerce order fulfillment expertise.
We cater to businesses of all sizes with flexible services, storage, and shipping costs that suit every budget.
Our high-tech warehouse and logistics centers guarantee a seamless selling experience for you and your customers.
We're well-connected across the Philippines, ensuring quick delivery times to keep your customers happy.
Choose Locad as your Order Fulfillment partner in the Philippines and watch your business ascend to new peaks.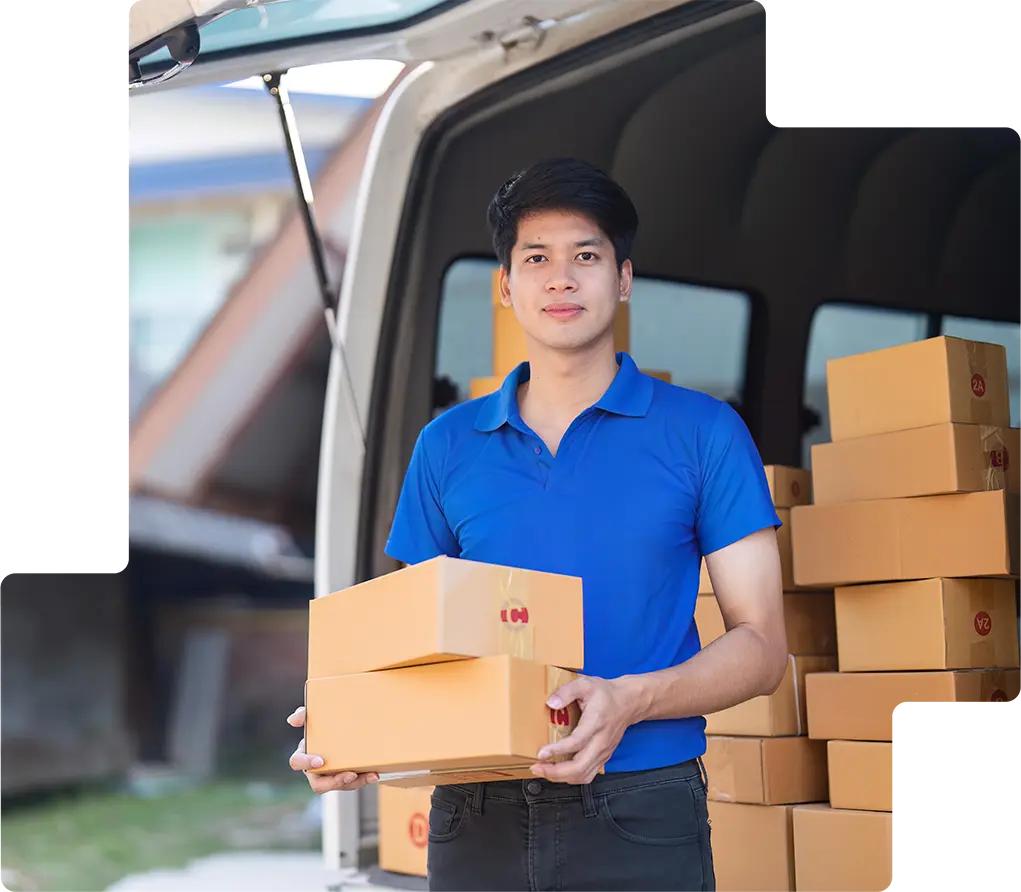 Stay Competitive in the Dynamic E-commerce Market of the Philippines
Partnering with the right Order Fulfillment service in the Philippines can help your business maintain a competitive edge in this rapidly evolving market. Locad has already garnered the trust of numerous companies nationwide with its exceptional services. Join us, and we'll ensure you have the time and resources to concentrate on growing and refining your business. Experience the Locad advantage and thrive in the dynamic e-commerce landscape of the Philippines.
Try Locad Today - The Best Localized Fulfillment Solution in the Philippines
Are you seeking a reliable solution to distribute your products throughout the bustling landscapes of the Philippines? Turn to Locad – the leading provider of Localized Fulfillment in the Philippines.
Locad collaborates with the most reliable shipping carriers across the Philippines, ensuring smooth and timely deliveries. However, our offerings go beyond mere delivery.
What makes Locad your go-to localized fulfillment partner:
A trusted partner in the Philippines and Asia-Pacific, offering unparalleled expertise in e-commerce third-party localized fulfillment.
Services tailored to businesses of all sizes, with flexible services, storage, and shipping costs that fit every budget.
State-of-the-art warehouse and logistics centers guarantee a seamless selling experience for you and your customers.
Strong connections and localized presence across the Philippines ensure swift delivery times to satisfy your customers.
Choose Locad as your Localized Fulfillment partner in the Philippines and see your business soar to new heights.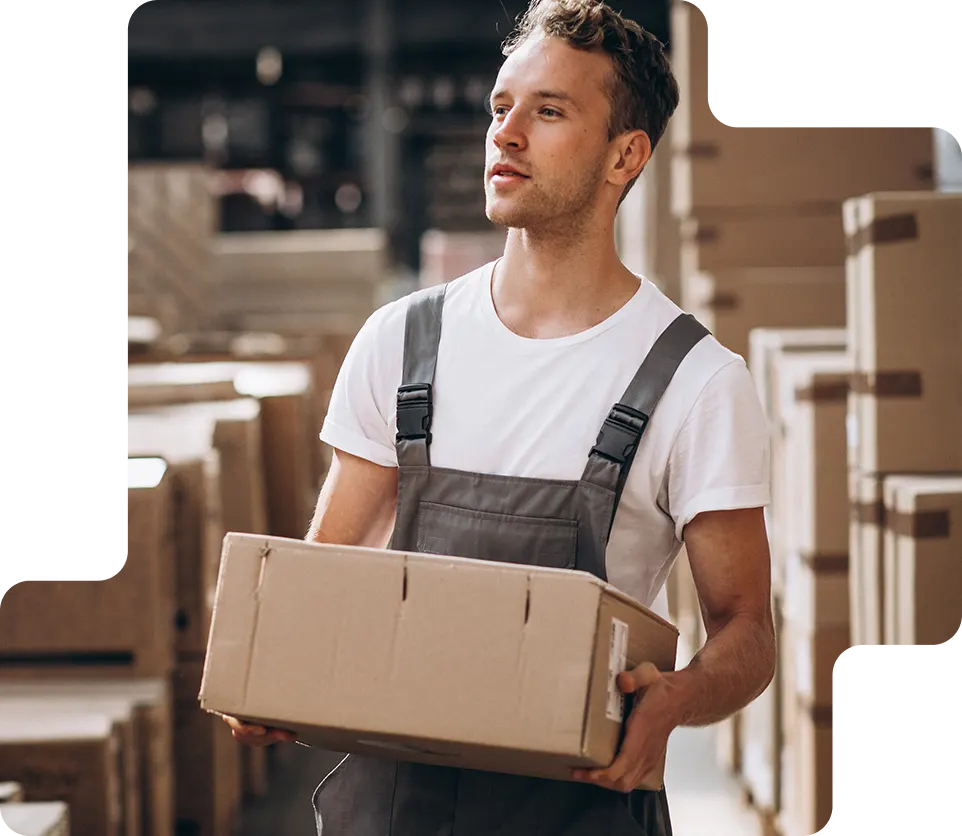 Achieve Unmatched Success with Locad!
Philippines' Premier Order Fulfillment Services are at Your Fingertips
In the rapidly evolving e-commerce industry, staying ahead is the key to success. Locad brings you efficient, flexible, and cost-effective solutions in the Philippines, propelling your business to new heights of achievement. Locad as your trusted logistics partner, eliminates all logistics complexities, paving the way for effortless operational management. Discover the benefits of unmatched order fulfillment services and watch your business thrive in the Philippines with Locad.
Join 100+ fulfilled businesses and start your journey
Try Locad for E-Commerce Order Fulfillment and access an All-Inclusive Supply Chain Perspective
Easily sync with the Locad Control Tower, providing a bird's-eye view of your products as they advance through the order fulfillment process. Locad's robust system empowers your business by:
Offering real-time tracking of inventory levels and stock
Providing valuable data on stock movement to drive informed business decisions
Ensuring seamless handling of each SKU for smooth picking, packing, and dispatch from the fulfillment center
Acquiring a comprehensive overview of the order fulfillment status for each product in your pipeline.
With the Locad Control Tower, gain total power over the order fulfillment process, with immediate access to a summary of your sales when needed. Stay ahead of the curve with Locad, the premier order fulfillment partner in the Philippines.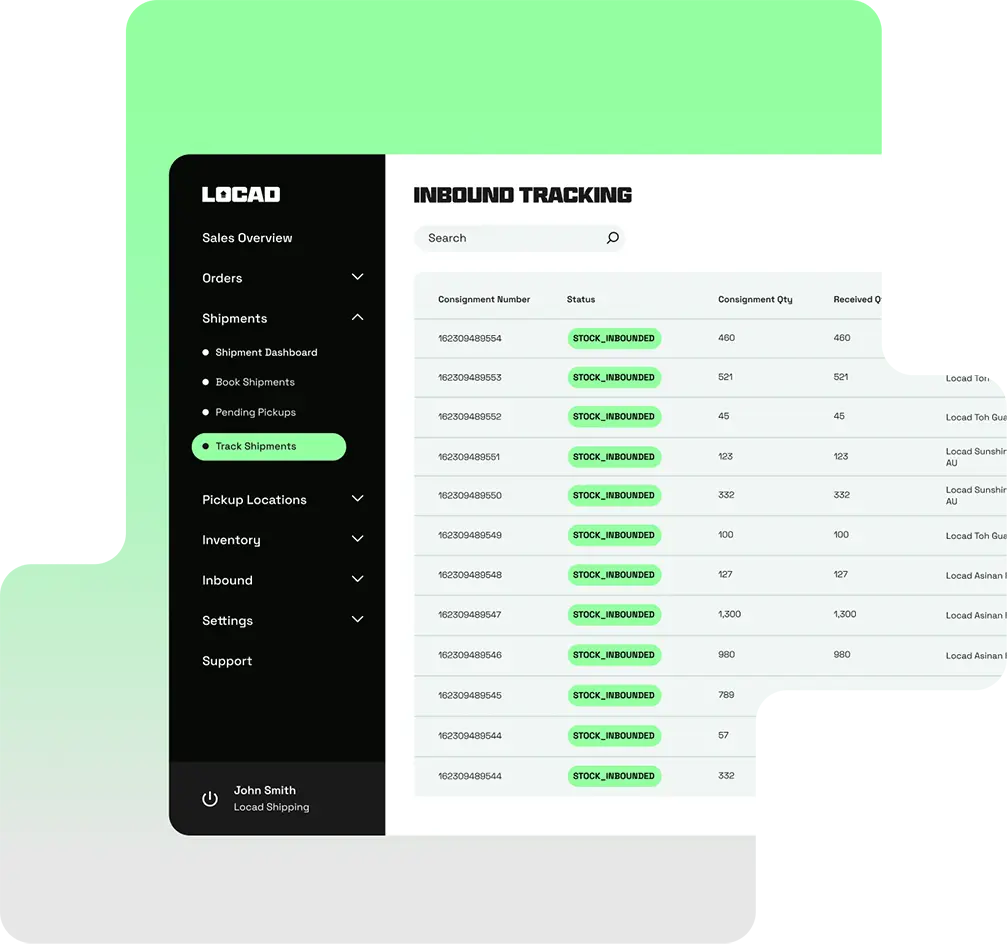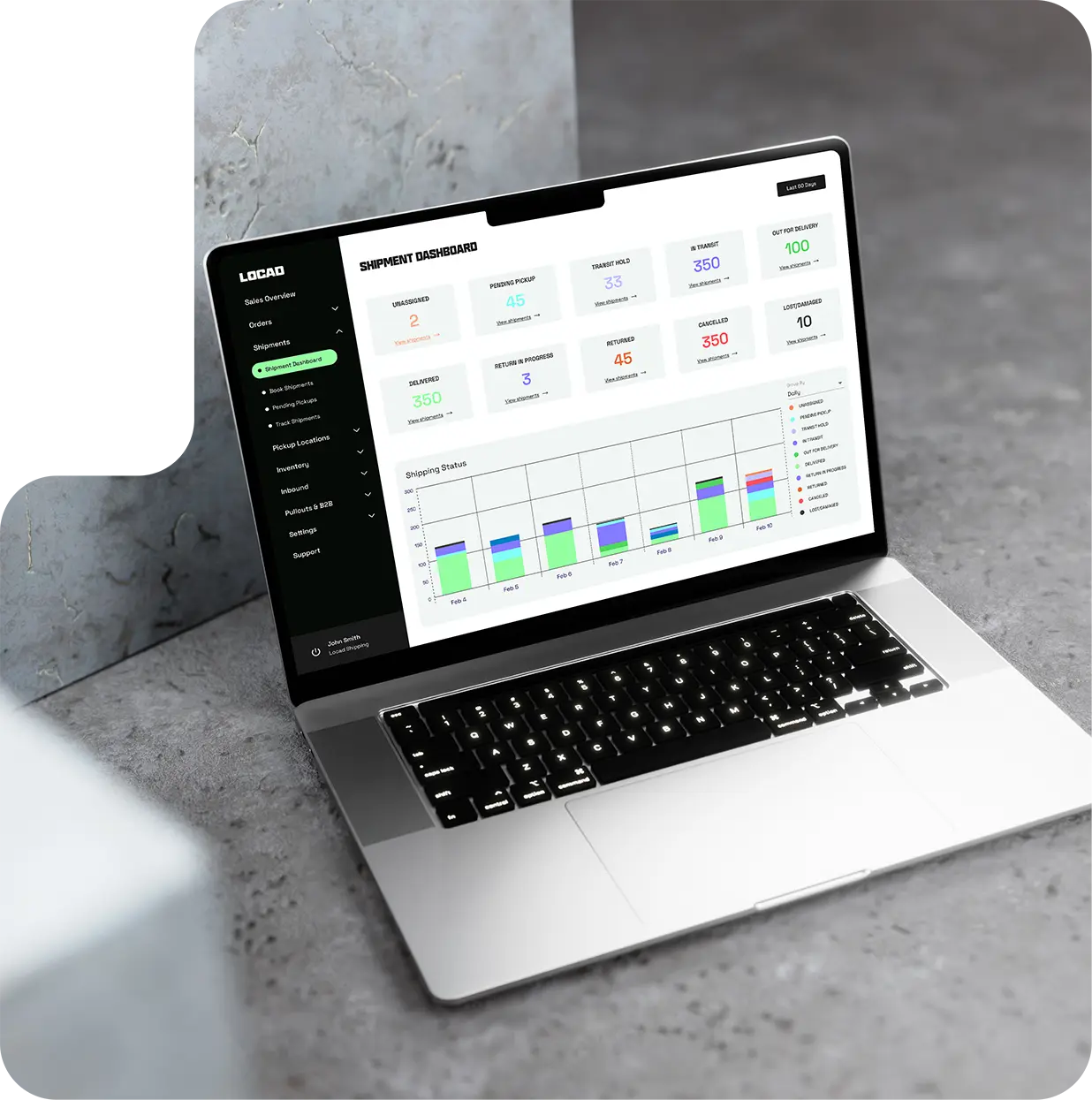 Leverage Multi-Channel Order Fulfillment for Elevated Success
Expand your e-commerce business effortlessly, leveraging Locad's multi-channel order fulfillment service. Our platform integrates seamlessly with various marketplaces, ensuring you can sell your products across multiple channels without any hurdles. Partnering with Locad allows you to:
Manage inventory and order fulfillment across multiple channels efficiently
Centralize and automate your fulfillment processes, saving time and resources.
Gain access to vital insights and analytics to refine your sales strategies,
Guarantee a consistent customer experience across all channels.
Simplify your business operations, enabling you to focus on growth and expansion.
Experience the simplicity of Locad's multi-channel e-commerce order fulfillment and watch your e-commerce business thrive in the competitive Philippine market.
Achieve Limitless Growth with the Preferred Order Fulfillment Solution in the Philippines
At Locad, we prioritize delivering each client a seamless, hassle-free experience. Our mission is to simplify the operations of our Filipino clients by offering top-tier services that support selling various product lines across different channels while automating the picking, packing, and dispatching of your daily orders. Here's how we deliver:
A dynamic warehouse management system providing a comprehensive view of all goods
A real-time dashboard for tracking each order's journey
A team of seasoned professionals dedicated to handling each item with the utmost care
Customized packaging services designed to meet your specific needs available upon request
Locad surpasses other services in the market, setting the standard in professional packaging and timely deliveries. In addition, we manage returns and refunds, giving you peace of mind and freeing you to focus on business expansion.
Choose Locad for a seamless e-commerce journey in the Philippines!
Discover the Key Benefits of Locad's Order Fulfillment Service for Your Online Business in the Philippines
The Top Order Fulfillment Service in the Philippines is Just a Click Away!
Locad is ready to enhance your e-commerce business with unmatched industry expertise while delivering an exceptional customer journey. Are you ready to overhaul your logistics? Connect with Locad, the top choice for order fulfillment in the Philippines.
Reach New Heights with Locad. Try Locad's exceptional order fulfillment service in the Philippines today and watch your e-commerce business reach new milestones.
| | |
| --- | --- |
| Can Locad handle fulfillment and shipping only for specific SKU's in my marketplace? | |
| Does Locad fulfill perishables? | |
| Does Locad support Cold Storage for my products? | |
| Can I ship my products internationally with Locad | |
| Does Locad fulfill items of all sizes? | |
| Does Locad offer custom packaging options | |
| Does Locad support Shopify, WooCommerce, Lazada, Shopee, Zalora and Tiktok ? | |
| Can Locad handle pre-orders for Shopify? | |
| Does Locad conduct stock takes/cycle counts? | |
| Can I visit Locad's 3PL warehouse to check my products? | |
| Does Locad fulfill both retail store and e-commerce deliveries? | |
| Does Locad have returns/reverse logistics services? | |
| Does Locad have Bubble Wrap packaging? | |
| Does Locad provide standard packaging materials for free? | |
| Does the Locad perform address verification? | |
| Does Locad integrate with Return-Key for e-commerce | |
| Can I recall or change the address on a package that shipped? | |
| Does Locad allow seperate packaging of SKU's? | |
| Can Locad help me manage inventory across multiple channels? | |
| Will Locad carriers provide tracking information? | |
| Does Locad resolve a Stock/Inventory mismatch? | |
| Can Locad help me with data on the sellable stock for a particular product available on various marketplaces? | |
| Can I set buffer stock on Locad for a particular product? | |
| Does Locad's system let me view just my recent orders? | |
| Does the Locad OMS fetch the order summary for "in-process" orders? | |
| Does Locad provide Tax related information for my orders? | |
| Can I generate an order airway bill in the Locad system? | |