Fulfillment Warehouse 101: Benefits, Role, and All You Need to Know
A fulfillment warehouse is a large building that stores goods, and warehousing is a crucial stage in order fulfillment services. Find out what it can do for your business.
One of the essential parts of running a business is storage, and it is a crucial step in the process of order fulfillment in the e-commerce market. Storing products can be challenging for small businesses that do not have ample space for themselves. Large enterprises have warehouses where they store and restock all their goods regularly. But what happens when a small business needs to hold its inventory in a secure place before it can ship these products out? 
Well, that's where e-commerce fulfillment warehouses come in. These are huge industrial facilities that can store large amounts of goods for an extended time. Small businesses can rent or lease space in these warehouses to store their products. They hold these products safely and ship them in bulk if the customer needs them.
These warehouses are in high demand as more and more small and medium businesses are being born every day. Some people get confused between the functions of fulfillment warehouses and fulfillment centers, but we will explain the differences and processes of fulfillment warehouses. 
What is a Fulfillment Warehouse?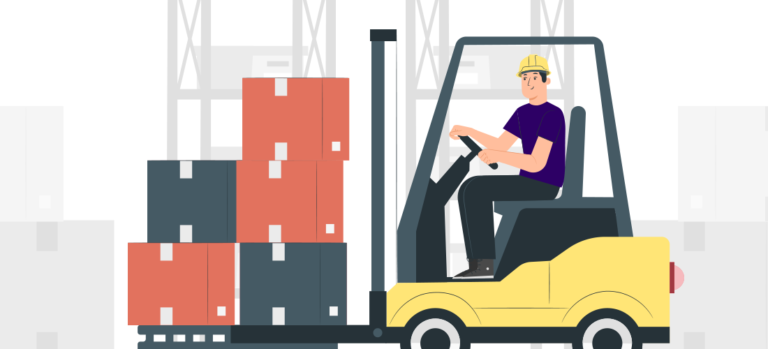 Fulfillment centers and fulfillment warehouses are frequently confused, but there are some substantial differences between them, which we'll discuss shortly. A fulfillment warehouse is a large building that stores goods, and warehousing is a crucial stage in order fulfillment services. Average fulfillment warehouses are vast and can store inventory in bulk for a long time, and they have many workers and forklifts to help store goods. They also have high shelves and many other facilities that they need to securely hold a large amount of inventory for as long as necessary. 
Spaces in fulfillment warehouses can be rented/leased or bought, depending on you and your company's needs. Most of the time, small business owners can just rent a space for some time as it is more cost-effective. But rent is continuously on the rise in warehouse spaces as they are in high demand. That is why many people also prefer to lease or buy the space they need in a warehouse. 
What are the benefits of a Fulfillment Warehouse?
Delegation is important when you are managing a small or medium business. You cannot do everything on your own because that is often counterproductive. One of these things is storage. It is not easy for a small or medium business to store their own products for a long time.

But fulfillment warehousing solutions can take care of that for them. These warehouses can store your products for an extended period if you rent these spaces. They can also better take care of the products and ship them in bulk amounts as you need them. There are some key benefits of leasing or renting space in a fulfillment warehouse.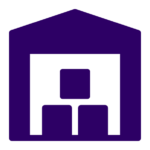 These warehouses have high-end technology that you will not be able to take advantage of if you store your inventory yourself. These advanced options make them better equipped for storing, moving, shipping, and keeping track of inventory.
If you try to manage large shipments and storage on your own, you will lose a lot of money. You will also shift your focus away from your products, resulting in customer dissatisfaction. But if you let a fulfillment warehouse handle the storage and large shipment parts of the business for you, it will be a lot more cost-effective because your fulfillment costs will lower a lot. And this will have a better impact on your business as a whole. This will also make sure that you can focus on how to improve your products to achieve more customer satisfaction.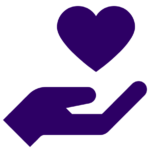 Safety is a fundamental reason fulfillment warehouses are crucial for small businesses. If you try to store your inventory on your own, it might get damaged or stolen. But large fulfillment warehouses are very well equipped with the workforce and machine power to ensure the safety of your goods. They also have tight security to ensure nobody breaks in and steals the goods. Your products will be in safe hands and you can be free of worry.
What is the role of a Fulfillment Warehouse?
When we are talking about a warehousing solution, we are talking about storage. Storage is an integral part of any business and order fulfillment for your customers. A fulfillment warehouse is an industrial space equipped and designed to store a large amount of inventory for a more extended period. 
Warehouses are the perfect solutions for businesses that sell items wholesale. As warehouses are also well equipped to ship out orders in bulk when needed. Many large retailers have their own warehouses where they store their inventory.
But if you are a small business owner, you can contact one of the fulfillment warehousing companies to lease or rent space in their facility for your goods. You can buy these spaces, but leasing or renting them from a fulfillment company is a lot more cost-effective for small and medium businesses. However, having their own warehouses is better for large businesses as they have to store a tremendous amount of inventory and restock them continuously. 
Fulfillment Warehouses vs Fulfillment Centers: What's the difference?
Even though a lot of people tend to interchangeably use the terms fulfillment warehouse and fulfillment center at will, these two things are pretty different. For any business, these are two essential aspects of the order fulfillment process, and they are both used to store goods for some time. But some key differences set them apart from each other. 
Fulfillment warehousing is used chiefly for long-term storage. If you lease a warehousing space, you can store your inventory there for as long as you want. They are well-equipped to store many goods for an extended time. On the other hand, goods are stored at fulfillment centers for a short while. Fulfillment centers are used to hold goods, and package and ship the items on time. When a merchant pays a fulfillment specialist for fulfillment services, fulfillment centers are where the bulk of the shipping operation happens. So fulfillment centers store, package, and ship a variety of orders.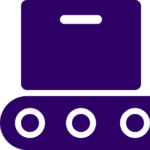 Operations at a fulfillment warehouse are not very active. It only receives and stores the goods until the merchant transfers them out again. Even though they receive a lot of inventory and store them for a long time, they do not have to do much else other than check on them from time to time. But a fulfillment center is entirely different from this. They are continuously bustling with action as they do a lot more things between receiving inventory and shipping them out. They pick products, assemble the items, package the goods, label them appropriately, ship the orders, and most importantly, handle all the returns that come back to them. So in terms of function, fulfillment warehouses and fulfillment centers are entirely different. 

Even the frequency of receiving items and shipment is vastly different. Fulfillment centers receive a lot more items very frequently as they do not just store goods but also package and deliver them. They also have ties to different shipment companies and often ship out products as per the delivery date mandates. On the other hand, fulfillment warehouses have to receive the goods and store them securely for as long as the client wants. They only ship out when the client needs the goods. 
The two places also differ in how much inventory they store. Businesses tend to use

fulfillment centers

to deliver their goods as it takes the pressure of packaging, delivery, and returns management to focus more on their products.

Fulfillment centers

have goods of every shape and size, from small to large, depending on orders. On the other hand, Warehouses only store a large amount of inventory that the customer needs a place to be stored in. They have bulk orders and also ship out products in bulk.
What's better for your business: Fulfillment Warehouse or Fulfillment Center?
Fulfillment centers and fulfillment warehouses have different functions. One is used to store large amounts of inventory for an extended time, while the other is used for packaging and delivering orders to the customers. Both are important when it comes to new businesses. Not only do you need a place to store goods, but also a service to package and ship your goods to be free of the pressure of doing them yourself.

Fulfillment centers are a bit more important for new businesses as they do not always have the connections to do all the packing, shipping, and returns management by themselves. But if you have a lot of inventory to store for a long time, you will need to rent or lease a space in a fulfillment warehouse. 
What is the Operational Expertise Needed At Fulfillment Warehouses?
Almost every job requires operational excellence, and working in a warehouse is no different. Among the many jobs in the field, you can be a manager, a forklift truck driver, an employee who keeps track of shipments, etc. But no matter which job you have in a fulfillment warehouse, here are some of the operational expertise you need to possess: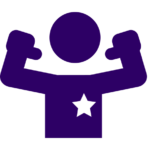 People who want to work in these facilities have to be fit. Fitness is key when a job is as tiring as running around in the facility all day. People who work in fulfillment warehouses have to be on their feet a lot and that is why they need to be physically fit. You also have to have a lot of flexibility and mobility to regularly pack, store, and shelf products.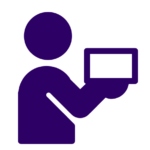 Workers in a fulfillment warehouse also need to have good hand-eye coordination. All packages that come into these facilities have to be handled with care, as clumsy movements can damage the products. Especially if you are a forklift truck driver, you need to have excellent hand-eye coordination to carry and place products in the right place and not cause any commotions or accidents in the facility.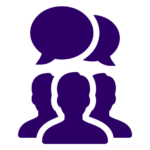 A warehouse job involves interacting with a lot of people. A team's ability to work together and seamlessly function when needed is crucial. Strong collaboration, teamwork, and interpersonal skills are valuable when working at a fulfillment warehouse.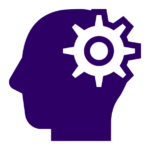 Reading, packing, and labeling require people to have a certain amount of literacy. Working in a warehouse, even if you are just stocking products, needs you to be able to read. So a certain amount of literacy is necessary if you are looking for a job in a fulfillment warehouse. 
Fulfillment warehouses are great for new small and medium businesses to consider if they have a large number of products to store. They have great technologies that help them to store, ship, and track a lot of products at once. They are also more secure than most other storage options.

If you want to keep your products in a safe facility for a more extended period of time, then fulfillment warehouses are the perfect option for you. They are well connected and can help small and medium businesses with the storage and shipment of their products. It is effortless to rent or lease some space in a fulfillment warehouse. But rent is going up for these spaces as more and more small businesses are expanding every day. Now is the time if you want to secure a good space in a safe fulfillment warehouse.  
Our logistics and fulfillment expert will reach out to you shortly.