Younger mall-goers probably find it hard to imagine a time when the Internet did not exist. Friends meeting up in malls had to arrive on time at predetermined spots, and there was no way of instantly knowing whether or not your friend stood you up. While waiting for your friends to arrive, there wasn't any gadget to use for scrolling through social media pages to occupy the time.
Also, movie schedules were printed in newspapers and were oftentimes not updated, so you'd only know that the movie you wanted to watch was no longer showing once you had arrived at the cinema itself. Sales were limited to the malls that were nearest to you or your city; there was hardly any way to participate in sales happening across the globe.
Fortunately, that's no longer the case, thanks to the Internet paving the way for global shopping. Huge sales happening across the globe are easily accessible nowadays. One particularly massive endeavor that practically has all the stores in Singapore lowering their prices simultaneously for a specific period of time revolves around GSS: Experience Singapore.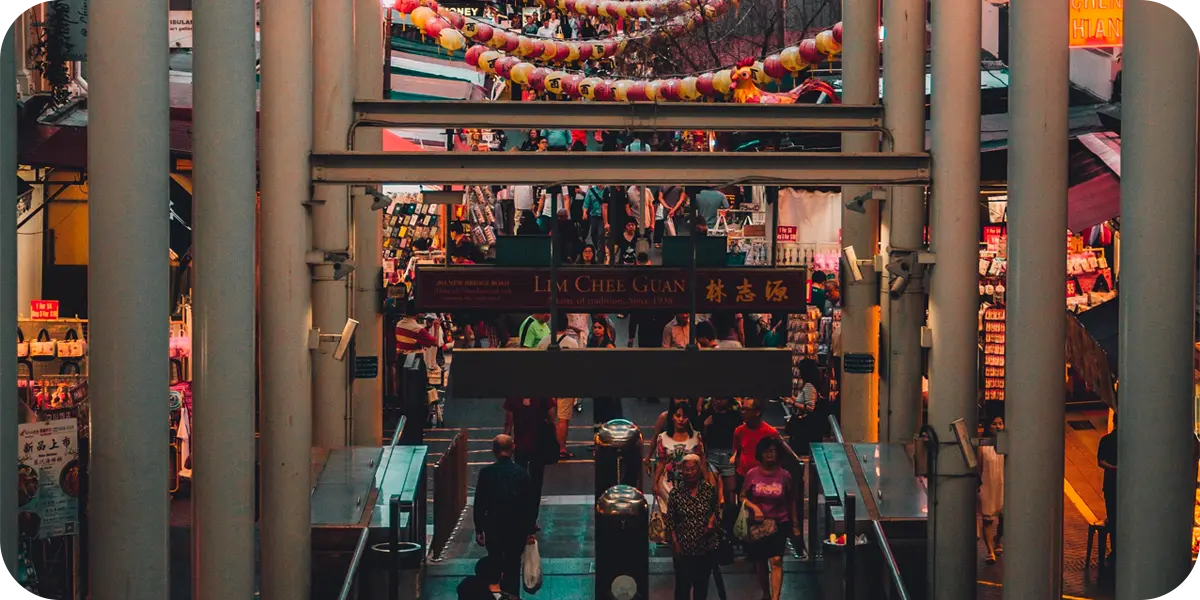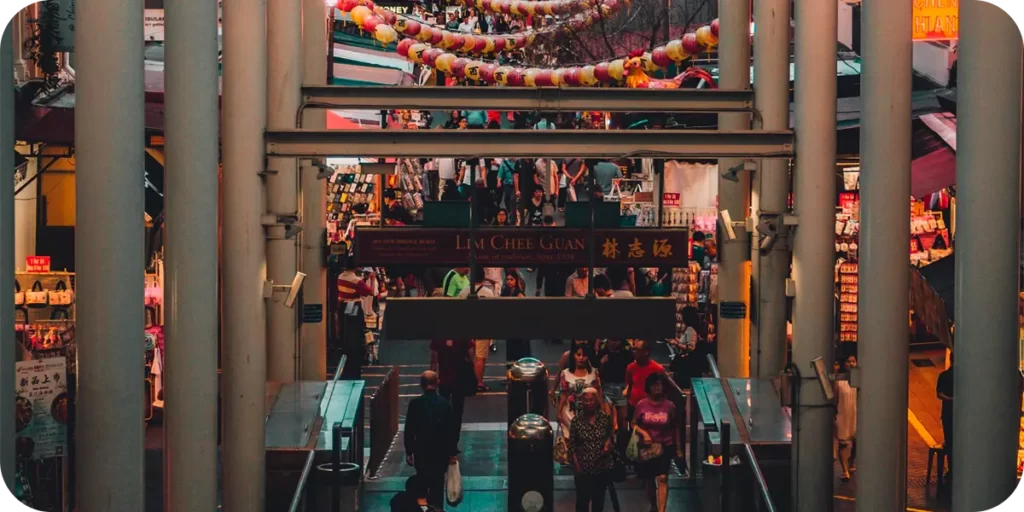 What is GSS: Experience Singapore?
According to the British Broadcasting Corp., "Singapore is a wealthy city-state in Southeast Asia. Once a British colonial trading post, today it is a thriving global financial hub and described as one of Asia's economic 'tigers'. It is also renowned for its conservatism and strict local laws and the country prides itself on its stability and security."

Once a year, Singapore offers the Great Singapore Sale or GSS (recently rebranded as GSS: Experience Singapore), an initiative organized by the Singapore Retailers Association together with various malls and stores to promote Singapore's tourism industry.
Launched in 1994, this yearly event usually runs across 2 months (usually from June to July or September to October) for a total of 6 weeks. Stores open their doors, including virtual portals, to shopaholics from all over the world, and invite them to sample a taste of Singaporean culture and food with countless deals and discounts from high-quality brands, both well-known and emerging ones, in a celebration of local talent. Organizers have committed to holding the sale both online and offline just like before the pandemic, as opposed to just being purely online.
This is not just any sale, similar to what we might be used to in malls and centers. This is the sale to end all sales. Surely, both apprehension and anxiety might lead to your heart beating faster than it should, so we drafted a simple guide to alleviate some of your fears.
Preparation Guide for GSS Sellers
Avoid the hassle of last-minute preparations by planning ahead of time. The biggest tip we can share with you is to start early. Buyers start browsing through stores and their online counterparts even before the GSS formally opens. Begin advertising your GSS deals so that potential browsers can start collecting online coupons and information. Put up ads and posters in your physical stores to pique the curiosity of passers-by and loyal customers alike.

Identify your best sellers and slow-movers, then make these your basis for revamping the layout of your store. Review past sales and promotions including GSS 2021 to realistically assess the performance of your products. Make sure that there is enough space for your shoppers to walk through as a cramped store might discourage some potential buyers.
Check your price tags and ensure that they are updated and accurate. For your online stores, revise and update your product descriptions to align them with both the current season and the GSS. Make these detailed but concise. Tried and tested marketing strategies of scarcity and exclusivity ("the limited edition") often work during big sales. As you will most likely bundle items together and cross-sell related products, take new pictures with backgrounds or frames that, again, can be aligned with the GSS theme.

Tweak your templates for email blasts and infuse them with teasers and pictures for the upcoming sale. Add colorful graphics that are pleasing to the eye and embed links that can serve as your call-to-action before the sale. Employ social media agents to drum up interest in your social media pages, and add a countdown timer or reminder to engage and excite. Have them use hashtags to make the posts more visible.
Personally test your websites and then afterward, have friends and staff test them as well before soliciting feedback. Make sure that your site speed is more than adequate despite the predictable unusually high traffic during the sale, to stop users from giving up in case your pages load too slowly or worse, hang. Include your checkout process when you test your sites and streamline as necessary; it's another possible dealbreaker, especially if users have too many windows open at the same time.
Have as many payment options as possible to make it convenient for your customers. Not having a preferred option available may lead to shopping cart abandonment. Share your delivery options and policies in detail. The excitement of the sale will definitely increase the number of customers who would want their hauls delivered to them as soon as possible.

Before the actual GSS begins, solicit feedback from your customers and encourage them to post on your website. Once reviews start trickling in, reply to them while addressing issues that may crop up. Choose a few good ones to highlight and print onto cards that can be issued and packed with online deliveries.

Check out your competition. Definitely, shoppers will look around to compare and get the best deals. If your store has a policy of price matching, that would work even better for your customers (and in many ways, for your store as well). Some stores work with other stores in the same vicinity to decide upon a consistent price for the same products that they carry.

Finally, deploy employees dedicated to help and place signages for both traffic and payment via the cashiers to help guide your customers and give them the best shopping experience. Nothing irritates a shopper more than falling in line incorrectly and then being told to transfer to the end of a different line.
For your websites, add maps and flowcharts to complement your physical stores. Enable an accessible 24/7 customer service team for the duration of the GSS, and hire staff that will reflect your name and brand perfectly.
Build your store's reputation for having excellent customer service. Have your team respond in a timely and respectable manner, and let them take ownership as well. Remember that a store's customer handling skills (or the lack thereof) greatly impact the shopper's decisions including the potential to come back next time.
Experience fulfillment by Locad today!
Preparation Guide for GSS Buyers
There's bound to be a lot of excitement in the days leading to GSS: Experience Singapore that you might forget to prepare for it. The biggest tip we can share with you is to start early. Review your finances before setting your budget, and list down the items that you plan on getting as well as the stores where they will be available.
Do your research and plan for the GSS ahead of time by visiting the stores that you are going to buy from. Know which physical stores have stricter COVID-19 restrictions compared to the ones that have eased up. Check out the ads and posters that some stores have already displayed to familiarize yourself with the store layouts for easy access to your preferred items.
By May, stores have already begun arranging their stocks and shelves to prepare for June and July; chances are, only minor logistical changes will be made once the sale begins. If you're bringing a vehicle, identify possible parking spots, and ask parking attendants what time they usually open. For international shoppers buying online, beware of scammers and fake sites. Do your due diligence, especially if you have the time to do so before the sale.

Know which products among your wishlist are hot and bound to sell out fast. Organize your shopping day (or week) by prioritizing these so that they don't sell out before you're able to make a purchase. Shortages almost often hit products with high demand. While some shoppers hide popular products behind slow-moving stocks with the intention of coming back for them during the sale, staff at physical stores are most likely aware of this tactic, and will just return these once the shoppers have left the store.

Note that each store participates differently. Some stores may choose to launch their sale on the very first day alongside most establishments, while others might begin much earlier. Knowing which ones start earlier affords you the opportunity to avoid large crowds and shop before everybody else, which is a huge luxury, especially during this pandemic.
To ensure that your target stores won't run out of the stuff you plan on buying, constantly check when they will start their sales. Unfortunately, not a lot of stores are able to restock quickly during the GSS. Apps and online mailing lists can also help you keep track of different dates that you can mark on your personal calendar, and once the sale ends, you can easily delete these apps and unsubscribe from their email blasts. You may also join social media groups and follow social media pages for up-to-date information.

Part of the planning stage is to read product reviews. Manage your expectations properly by evaluating your preferred products based on reviewers who actually purchased them beforehand. Did they disclose non-negotiable minor or major defects, or maybe even have product specifications that do not match what you expect?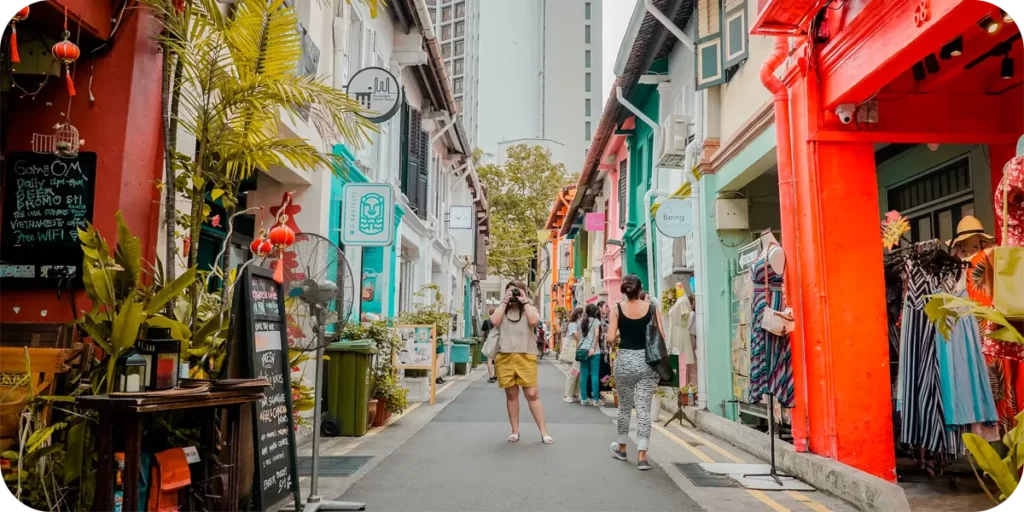 Store reviews will also help you discover if it is easy or difficult to lodge returns, if needed, in particular stores. If they are easy to coordinate with, verify if they offer product exchanges, cash refunds, or gift certificates and gift cards. Are original receipts necessary for returns, or are there other means of validating purchases? Is there a time limit before returns are no longer accepted?

For products you want that are offered across different stores, be sure to compare prices, as it is definitely worth the effort to do so. Many shoppers enjoy the thrill of going from store to store to canvas, but there are also apps such as Price Kaki and Shopsavvy to accomplish this for you from the comfort of your own home.
Take note of the original prices of your products to determine if there truly is a significant discount offered during the GSS. A few stores inflate the "original" price months before the sale to make it appear as if the subsequent markdown is huge. Also, the discounts may vary depending on the types of deals: some stores may offer discounts that are bigger during the early part of the sale duration to entice customers, while others may offer these towards the end, just to sell as much as they can before the sale ends.
One more thing to look out for would be combined shipping options and free delivery deals. These will contribute greatly to your savings, but be sure to double-check if your location is included in such promotions.

Finally, always determine where the line starts. Too often, customers just assume and end up on the losing end if ever they lined up incorrectly. Sometimes, stores do not honor lines that build up outside their doors before they officially open, so make sure you ask an employee beforehand to avoid wasting any time.

Hopefully, GSS: Experience Singapore for 2022 will set pulses racing for the right reasons, and not because you came unprepared. The GSS is a shared, yearly experience by many, meant to showcase the beauty of Singapore's marketplace of products. Don't miss out on this once-in-a-year opportunity to really pile on the savings while you shop. After all, guides like this one – that were created to help you out – now exist, thanks to the Internet.
The Great Singapore Sale is an annual shopping event that will run from September to October 2022. First held in 1994, it has since become the most popular event attracting thousands of locals and tourists alike.
The Great Singapore Sale typically runs for about 6 weeks. During the sale, many retailers offer discounts up to 70% on clothing, electronics, footwear, furniture, household appliances, and more.
Yes, you can shop online and pick up the products from physical stores. Vist the store's website to make a note of their store locations and covid-19 updates, if any.
Deep discounts, food, art, culture, entertainment — these are just some of the things that make the Great Singapore Sales (GSS) so unique.
You can expect huge discounts of up to 70% on your favourite items, as well as exclusive deals and offers. At this massive sale, you can expect a great retail experience where you can shop, dine, and play!
In 2021, the Singapore Retailers Association (SRA) partnered with Lazada as their official e-commerce partner. Customers enjoyed massive discounts and cashback offers from Shopee, Zalora, Mothercare, G-Shock, Pandora, Novela, Logitech, and more.