Almost every entrepreneur dreams of doing business online. It's like giving customers an experience of the mall from the comfort of their homes. Because it offers so much, customers are automatically enticed towards them and engage more with the brand website or app. More services mean longer time spent on the platform.
However, making an app or a website doesn't bring you success overnight. Building a thriving business requires a lot of brainstorming and strategies, logistics, research, marketing tricks, and advertising. In this article, we'll look at some tips that can help you make your own place in the world of e-commerce.
Leverage Real-time Personalization
When a customer is using your website or app, they shouldn't feel alienated and hesitant. Websites with a bunch of different ads are more prone to a decrease in traffic rate. Many customers who visit your website for the first time shouldn't be bombarded with unfamiliar advertisements that can make them leave the tab.
If you're building an application for your product, then make the interface user-friendly. Give browsers a native experience so they won't feel uncertain while using the application or the website. To increase engagement, you can draw from customers' browsing history, interests, wish lists, etc., in your advertisements.
Use Discount Sales
Customers buy what customers want. They like to try new products and are always up for exploration. Wherever they see something new, they immediately start to explore it. Once they like that product, they automatically go down to the price tag. Entrepreneurs want to give their customers every bit of business while also making some money. Hence, it is wise to use discount sales on items that are in public demand.
Not only does it attract customers to your sites, but it also makes you a huge profit. In fact, it subconsciously helps you gain a solid customer base without investing in any customer acquisition cost (CAC).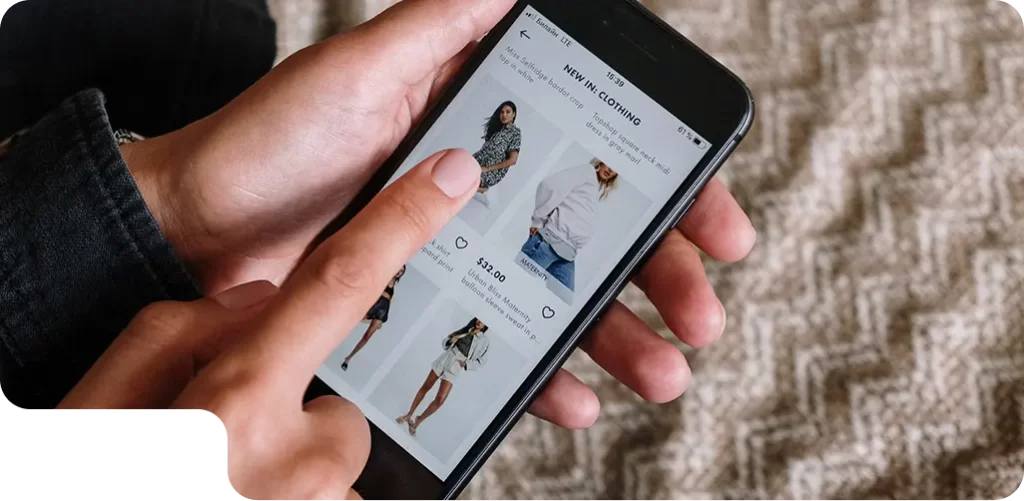 Make Your Website Mobile Friendly
As of 2021, the mobile penetration rate in Singapore is 158.8%, which means each resident owns a mobile phone. Whenever you're making a website, it is very important to build its design for mobile phones. It should have a display explicitly tailored for cell phones. We see so many websites in our daily lives that only operate well on computers, laptops, or tabs. This could decrease your customer traffic on the website. To avoid this, you can:
Try to make every entry point accessible for the customers. Use different tools and technologies (like Flutter) to make your display accessible and understandable to the audience.
Use images and visuals that could be eye-catching, incorporate unique content on your website, and don't forget to test your website regularly on every device possible.
Use Opt-in Pop-up Offers
Pop-ups are pieces of content that 'pop up' on the screen whenever a customer is visiting or engaging with your website. It attracts your customers' attention and alerts them to be more responsive to your business. While it could be intrusive sometimes, it is a great way to gain customers if used correctly.
It can be seen as the first step towards building your customer relationship. Just before they leave your site, ask for their email ID to keep them updated about your product. As you collect more email IDs, you can use them in your email campaigns to target your interested audience.
Offer Free Shipping
High shipping costs can be a deal-breaker for customers as they are ready to pay for the actual product but are hesitant to pay for the shipping cost. Low shipping costs are still acceptable to some customers, but others may not find them feasible. Therefore, to be on the safer side, charging no shipping cost would be a good idea to attract customers to your app or website.
While it may seem sellers are actually charging no money for shipping, there are ways to do so without making it obvious.

– One way is to add a minimum spending amount on certain products or orders. This compels potential customers to buy more and does not incur any shipping charges.
– Two, including the shipping cost within the product price. However, it is advised to use this strategy smartly and honestly. Set up a low margin of shipping cost to make it look negligible.
– And three could be annual subscription fees for shipping, a common practice in many businesses.

90% of the customers buy products from businesses with no shipping cost. This can be a two-way street for you–highlight it in your marketing campaigns that would, in turn, increase your customer base.
Promote Customer Reviews and Build Trust
Customer reviews are based on their experiences and the services they received when using your application or website. In fact, it speaks volumes about your brand. You can display honest customer reviews on your website or any other platform that helps attract new customers to your business. In fact, many small entrepreneurs use this tactic as a marketing strategy. They promote their customer's feedback on social media platforms to broaden their customer base.
You can also use those reviews to get some idea about what you should and shouldn't do. It is a great way to know your customers deeply and how you can make their user experience even smoother.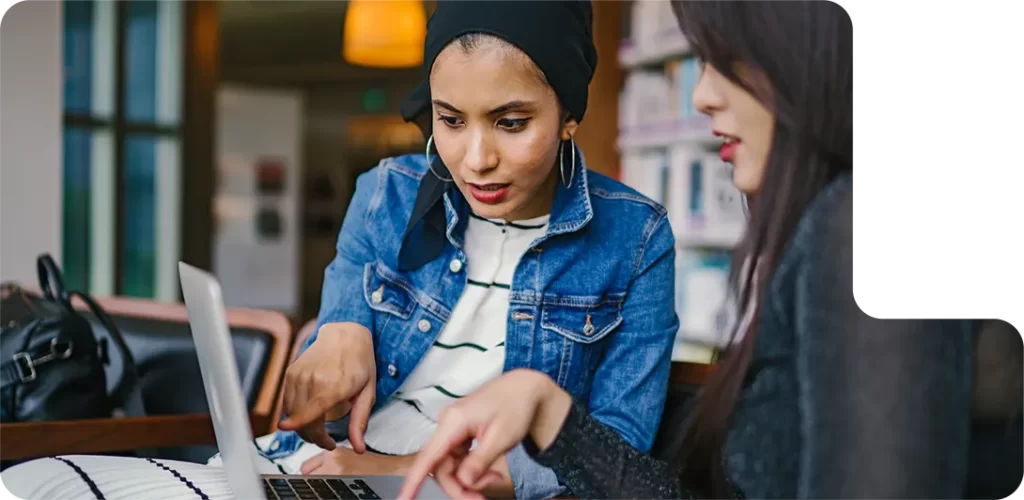 Tie up With Influencers and Product Reviewers
Influencer marketing is becoming the most prominent method to promote brands. Various companies use social media to tie up with influencers who promote their products to thousands and millions of customers. People use social media daily in their lives, and they will likely come across your brand if you collaborate with any social media artists.
Businesses such as fashion, beauty, skincare, gadgets, and online applications have already partnered with micro and macro influencers to increase their followers. It also helps you target the right segment of the audience. This is one of the most cost-effective and persuasive ways of marketing your brand. The power of social media is a great way for brands to reach the youth.
Step up Your Email Marketing
Most people think that email is dying in the modern era, and nobody really pays attention to their inboxes. This is a myth! In a survey by Forbes, it was estimated that 66% of businesses still use email as a marketing tool and 79% of them said it is "important" to promote your business. Besides that, 45% of small businesses with 500 subscribers found it effective. According to email marketing statistics, it is currently one of the most popular tools for advertising in the world.
Through email marketing, you can target your specific audience at any point in time. It is also one of the cost-effective ways to promote your business. However, sending each email one by one could be very time-consuming for you, and it can drain you out quickly.

For this, you can use an automated email marketing tool that would help you send those emails automatically and make a follow-up thread for you. This can be used by exploring your customer data and seeing what products they have abandoned in their cart, what's on their wishlist, and so on. This way, you can send them a follow-up email that would remind them to come back to your site or app.
Reward Loyal Customers
Now let's take a step back and think about your loyal customers who never leave your side. Those customers are special and play a significant role in building a company's reputation. In the light of acquiring new customers, never forget to cater to loyal customers who visit your application or website at least once to check out what's new for them.
You can use those 'coming back' customers as a great marketing strategy. To make them stick to your product and increase engagement and retention rate, you can roll out different rewards, such as cashback, points with monetary value, special discount offers, vouchers, coupons, and many other things. This helps solidify your brand's presence in the customer's mind.
Take an Innovative Approach
If you do the same thing as others in the industry, do it differently. This approach could bring you some fantastic results and engagement. As you may have noticed, most brands aren't doing something out of the ordinary. Even the big brands have similar products. Hundreds of big successful companies within the same firm do the same thing. But what sets them apart? It's the different and innovative approach that makes them stand out.
Whenever you see that your products coincide with your competitors, present their unique aspects in a way that makes them appear different. Give them plenty of options, explore other marketing tools, be creative with colors or templates, and keep applying different strategies each time.
Upsell and Cross-sell Products
Sometimes customers are not aware of the different variations of your products. Sometimes they don't pay attention to the upgraded version of your product when looking for it. They wish to buy a specific product and look for some alternatives if they don't find the original version.
This could be a perfect opportunity to upsell and cross-sell your product. Give them recommendations based on their liking and choices. Engage them with different options that could be an ideal fit. 
Website Building Tools For Ecommerce Sellers
There are a number of website building tools available for e-commerce sellers, including:
BigCommerce: BigCommerce is another leading e-commerce platform that offers a variety of features, including a website builder, shopping cart, payment processing, shipping, and marketing tools. BigCommerce is a good option for businesses of all sizes, and it offers more features and customization options than Shopify.
WooCommerce: WooCommerce is a popular WordPress plugin that adds e-commerce functionality to WordPress websites. WooCommerce is a good option for businesses that already use WordPress or that want a more customizable e-commerce platform.
Magento: Magento is a popular open-source e-commerce platform that offers a wide range of features and customization options. Magento is a good option for businesses that need a highly customizable e-commerce platform or that have a large volume of sales.
Squarespace: Squarespace is a website builder that offers a variety of features, including e-commerce functionality. Squarespace is a good option for businesses that want a visually appealing and easy-to-use website builder.
Wix: Wix is another website builder that offers a variety of features, including e-commerce functionality. Wix is a good option for businesses that want a free or affordable website builder.
Conclusion
E-commerce marketing strategies are not limited to the ones listed above. There are plenty of techniques and tactics you can use to make your product stand out among others. Marketing has the power to make an ordinary product extraordinary. It depends on how you use it and how innovative you can be. Of course, it requires brainstorming and many people to back you up. But if you crack the code, then you can conquer any sector.