Reading Time:
11
minutes
What Is a Last-mile Delivery Logistics Solution?
Every aspect of logistics operations is crucial to the movement of goods. With the ever-increasing popularity and demand of online shopping and, consequently, both local and international shipping, e-commerce platforms need to pay close attention to their logistics operations and optimize them as much as possible.

While logistics consists of several parts, last-mile delivery logistics refers to the final leg of the operation, when goods reach the customer as intended. Evidently, this last leg substantially affects the overall growth of any business, as, without successful last-mile delivery, businesses would fail to keep customers and ultimately collapse. Last-mile delivery is often considered the leading force driving the growth and profit of the company.
Talking about last-mile delivery logistics solutions, this system refers to facilities provided by any third-party last-mile provider that aids businesses in organizing their end-to-end logistics operations. Without effective last-mile delivery logistics solutions, it would be tricky for any e-commerce platform, both new and old, to function successfully. Here at LOCAD, we have developed the most effective last-mile delivery logistics solutions to help improve and streamline your delivery process, so your growth is unstoppable in this increasingly competitive world.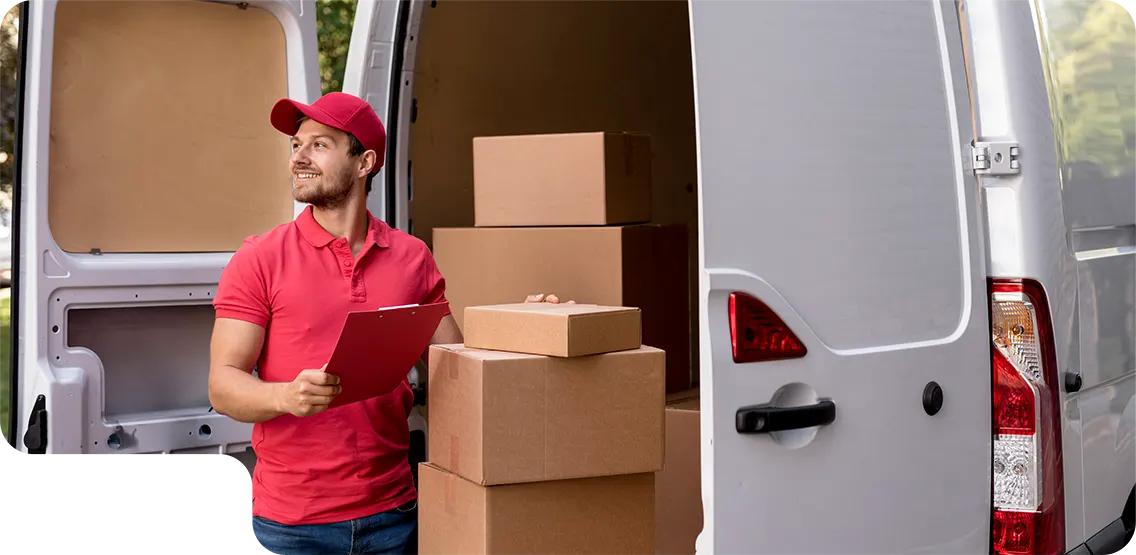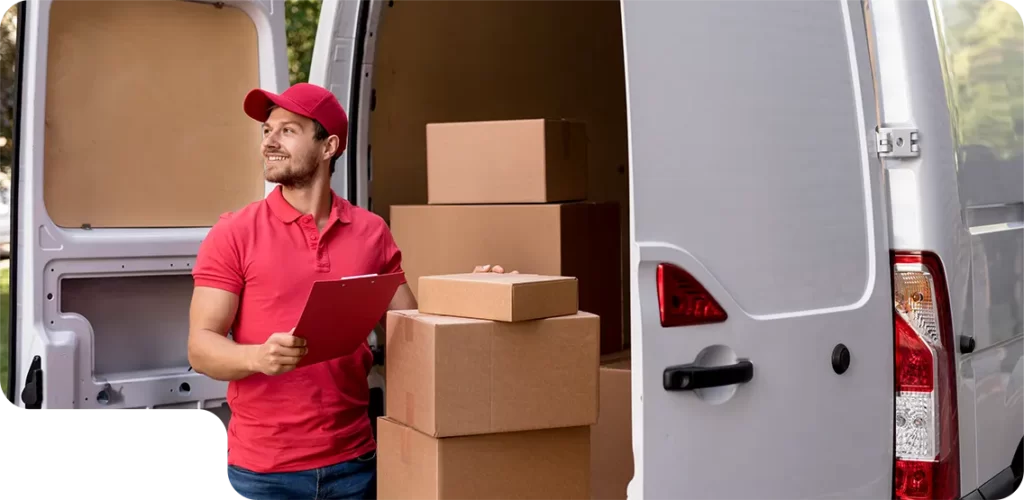 Last-Mile Delivery Challenges
Like any other aspect of logistics, even last-mile delivery comes with challenges. Unfortunately, troubles with last-mile deliveries can lead to unhappy customers and, ultimately, loss for the company. So, it's helpful for both last-mile providers and businesses to learn about the most common issues associated with this part of logistics operations. Continue reading to learn more about them.
1. Higher cost
One of the key challenges that any last-mile provider must overcome is to make their operation as efficient as possible without spending excessive money on it. With each year and ever-evolving standards, logistics have only been increasing costs, which has become difficult for enterprises to manage. Higher prices for last-mile delivery significantly increase the cost of the entire logistics operations, and consequently, both the customer and the concerned business are required to pay more. However, with efficient planning and optimized solutions, this can be managed.
2. Same-day delivery
To be more precise, a considerable number of online customers, over 80%, opt for quicker delivery and are willing to pay more. However, executing same-day deliveries is not as easy as it sounds and stands to be one of the biggest challenges faced by last-mile providers. Issues like inefficient routing, ineffective cost management, and inappropriate vehicle capacity utilization all contribute to failure in achieving faster or same-day deliveries. Consequently, there is financial loss involved, as well.
3. Age-old routing methods
For the last leg of the logistics operations, it is essential to chalk out the most optimized routing method. Unfortunately, traditional routing practices do not consider real-time challenges like changing traffic conditions, weather, and environmental situations. This can negatively affect the estimated time of arrival (ETA) of products to be delivered, increasing the operation's cost.
4. Lack of transparency
One major challenge plaguing last-mile deliveries is the lack of transparency between the last-mile provider, customer, and logistics manager. This lack of visibility can cause delayed deliveries, route changes, inaccurate ETAs, and other problems leading to a highly inefficient model of last-mile delivery logistics.
5. Ever-increasing scale of operations
With more and more people opting for purchasing products online and paying for faster and often same-day delivery, the volume of items to be delivered and the time they are expected to be delivered is creating tremendous pressure on most enterprises. With the lack of a properly structured last-mile provider, it is becoming more challenging for most businesses to keep up with their growing scale of operations.
6. Traditional last-mile delivery solutions
Nowadays, the world is greatly dependent on technology to get their work done in the most efficient way possible. Under such circumstances, sticking to traditional last-mile delivery solutions can only make your whole logistics operation ineffective and, ultimately, a failure since conventional methods cannot keep up with real-time changes and challenges that often plague last-mile providers.
How Can You Improve Last-mile Delivery Logistics?
Now that you know the challenges in last-mile deliveries, it is time to consider how these operations can be enhanced. Any last-mile provider can expect positive changes in their operations through these improvements.
Centralized data
One of the key ways to ensure that all information related to your last-mile delivery is easily accessible is to establish a central location in charge of managing all the operations associated with last-mile delivery solutions. Not only does this help in easy information management, but it also cuts down on cost and labor while boosting optimization and efficiency.
Standardized Operating Procedures (SOPs)
Just like having centralized data, even using standardized operating procedures will help you enhance your operations' effectiveness. With the help of past records and information, it is pretty simple to formulate standardized functional strategies concerning load time, service time, routes, etc. Furthermore, this can help create performance benchmarks that ensure better execution.
Dynamic routing technology
One of the most significant challenges for any delivery executive is to keep track of real-time traffic conditions while delivering goods. Hence, with dynamic routing technology, delivery partners can constantly remain up-to-date about traffic conditions and make an informed decision about which route will be the most optimal. Furthermore, such technology also enables logistics managers to check on their delivery partners and further ensure the last-mile delivery operations are going as smoothly as possible.
Visibility to customers
While most traditional last-mile delivery providers only present a static tracking number for their customers, modern solutions incorporate dynamic tracking options for customers to constantly check their packages and stay in the loop. This ensures transparency between the enterprise and the customer, enhancing trust and an overall positive experience.
Increased warehousing
Warehousing is among the essential logistics components where all the goods are stored. You might be surprised to know that warehousing also affects last-mile delivery operations. With more warehouses spaced out frequently in any given country, it becomes much easier for last-mile providers to make quicker deliveries, including same-day services. In this context, LOCAD stands out for its strong network of global and local warehouses that are equipped to cater to on-demand storage. 
Key Features of Last-Mile Delivery Logistics Solution
Last-mile delivery logistics solutions have significantly evolved over the last few years to address the growing and changing e-commerce landscape. Hence, enterprises have come up with some trends that have become essential features for most last-mile providers in the current time. Learn more below:
Auto dispatch
Auto dispatch is a method utilized by last-mile delivery providers to save time and increase efficiency. These days, delivery executives are automatically assigned deliveries based on location, past deliveries, optimal time, etc. Since this process depends entirely on technology, the most optimized delivery assignments can be expected, saving time and resources.
Optimized route management
With optimized route management, last-mile providers and delivery executives can easily keep a check on live traffic updates and road conditions, in addition to estimates on the fastest delivery route. This feature also allows delivery partners to make last-minute changes to their delivery routes to choose the best one.
Smart tracking
As you already know, keeping customers in the loop about their purchases' exact status and location makes for a much more satisfied and happier customer base. Hence, most last-mile providers offer convenient real-time tracking for their customers, ensuring a line of communication remains open between the customers and the delivery agents, as well as managers.
Proof of delivery
A vital feature of the last-mile delivery logistics solutions is collecting the proof of delivery. By taking a photograph of the concerned package when it was delivered and the customer's signature, the delivery executive can upload it to a central database, further enhancing the transparency and reliability of the whole operation. Most enterprises these days use smartphone apps to collect this necessary information that can be used if the need arises.
Maintaining KPIs
KPI or Key Performance Indicator is a type of performance measurement that can be utilized in any operation to test its effectiveness. Most businesses these days not only maintain KPIs for their last-mile delivery logistics but also maintain benchmarks for the same. By utilizing this method, it becomes easy for businesses and last-mile providers, to keep a check on their efficiency and overall quality.
Benefits of Last-Mile Delivery Solution
If you are still wondering how last-mile delivery solutions can help your business grow, continue reading!
Optimization
Optimization is the key to growth in any enterprise. With the right last-mile delivery solutions, every aspect of your last-mile delivery will be streamlined to give the best results possible. This includes faster routes, better management of products, enhanced customer relations, and so on.
Increased profit
Last-mile delivery solutions allow businesses to operate in the most feasible way possible, increasing profits. The relation is actually quite simple. As a business owner, when you are provided with the right last-mile delivery solutions, you can save on time, resources, and labor, while building an engaged and more satisfied customer base. All of this adds up to improved profits!
Enhanced flexibility
With modern technology, last-mile delivery solutions have become quite flexible and easy to modify depending on real-time changes and requirements. From choosing the best routes for delivery to maintaining performance indicators that pinpoint your optimum efficiency level, last-mile providers can help you work around it all!
Experience fulfillment by Locad today!
10 Best Practices for Last-Mile Delivery Logistics Solution
Here is a quick overview of the ten best practices for last-mile delivery logistics solutions that can help boost your operation:
Proper planning
Like any other business operation, even last-mile delivery logistics solution begins with proper planning. From planning every component of storage and warehousing to ensuring delivery executives deliver the products at the right time in the right condition, sound planning is the key to successful last-mile solutions.
Using modern technology
With modern technology, last-mile providers can find the best use of their time and resources, both of which result in more profits. Hence, features like auto dispatch and routing methods should be employed.
Analysis of data
A great way to enhance your logistics operations is by continuously collecting and analyzing all the data related to last-mile deliveries to maintain whatever is working and improve on whatever isn't.
Standardizing logistics solutions
After analyzing and perfecting your last-mile logistics solutions, it would be smart to standardize a procedure that is reliable in most situations, if not all.
Real-time monitoring
By keeping an eye on the packages and delivery partners, last-mile providers can monitor the performance of their own services and eliminate mistakes, if any.
Keeping in touch with customers
By staying in constant touch with your customers, you can provide support when required and maintain the transparency of your enterprise by keeping an open line of communication.
Utilizing customer feedback
To grow and maintain a solid customer base, it is crucial to take your customer feedback seriously. Even for last-mile delivery logistics solutions, keep an eye on what your customers enjoyed and what they thought could be improved upon.
Outsourcing delivery jobs
If you feel the delivery operations are too complicated for your enterprise to manage, a smart alternative would be to outsource the delivery jobs to a third party, making your last-mile deliveries even more seamless.
Utilizing a mobile app
By allowing customers to track their packages and stay in touch with their delivery partners through mobile apps, last-mile providers can ensure an accessible communication channel. Furthermore, these apps can also be used by delivery executives to collect proof of delivery.
Changing with the times
Similar to any other operation, even last-mile delivery logistics are continually evolving. Hence, it would be ideal to keep track of all developments and employing them in your own space.