Best 3PL Company in Singapore to Grow Your E-Commerce Business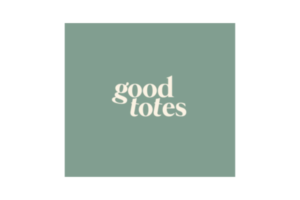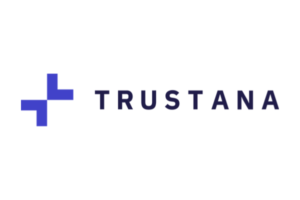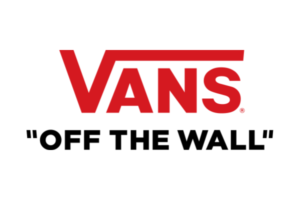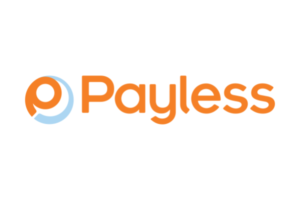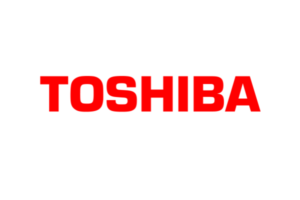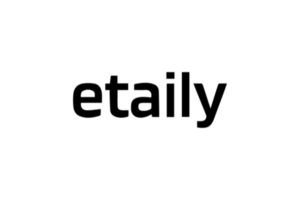 Are you an e-commerce entrepreneur looking for a 3PL company in Singapore to help minimize the burden of running your business? Well, you've come to the right place.
With the Singaporean market being very particular with delivery speed and customer experience, many entrepreneurs want to be incredibly hands-on by doing everything by themselves — including the very taxing task of fulfillment and shipping. But this mounting stress can have the opposite effect on the entrepreneur and business, which is why it's great to have a 3PL partner.
One such partner is LOCAD, a leading 3PL company in Singapore that can handle all the fulfillment or logistics needs for your business. Whether it be it supply chain management, freight forwarding, warehousing services and management, down to receiving, picking, packing of goods, and sending it on to your end customers, LOCAD can do it for you. What makes us different our fulfillment expertise and distributed network that specializes in the Singapore and APAC market.
If you are looking for the right 3PL company in Singapore, look no further than with LOCAD.
Why is LOCAD the best 3PL company in Singapore?
You've been in the business for a while and stumped with how you can best deliver your goods to the your customers all over Singapore. Partnering with a 3PL logistics company will supply everything you need, whether it be storage, picking and pack, or shipping, and returns — and you can find that here at LOCAD.
Here are just some reasons why LOCAD is the best 3PL company in Singapore:
Trusted 3PL company by big and small businesses in Singapore and across Asia Pacific

Storage, fulfillment, and shipping rates that fit every budget
Warehouse and fulfillment centers designed for quick and efficient delivery
Located at central Singapore to ensure that your products are delivered in the fastest possible time
Offers free storage for the first 30 days of inbounding your product
3PL services in Singapore are on the rise because of the growing e-commerce adoption of the market. Because of entrepreneurs like you should look into getting a reliable 3PL partner to help you scale.
LOCAD's professionalism, warehouse facilities, cutting-edge tech, delivery services, and logistical expertise will give your e-commerce business the support it needs to grow.
Demand for 3PL warehousing in Singapore is on the rise
According to an industry report by Research and Markets, the global third-party logistics market will reach USD 1,998.73 billion within this decade, with a compound annual growth rate (CAGR) of 8.6% by 2030. This is because 3PL companies are now empowered to digitalize the supply chain, take on data collection, mobile technologies, and blockchain in order to innovate on solutions and focus on customer needs in a more efficient way. 
This is echoed by market growth predictions from the Logistics Academy which points out that the Asia Pacific will see the fastest CAGR within the next eight years as the transport infrastructure and transit of goods continues to grow in the region. 
These indicate that partnering with a 3PL Singapore company will help you gain an advantage in a rapidly changing and highly demanding e-commerce market. 3PL companies in Singapore have been growing rapidly in the last decade and will continue to do so until 2030. This is because e-commerce deliveries have become part and parcel of the Singaporean way of life.
Sign up for LOCAD's Singapore third-party logistics services and we will help you focus on the things that matter in your business. Let us handle the nitty-gritty of supply chain management and e-commerce delivery, so you can have more time to expand your reach and perfect your brand.
LOCAD is your all-in-one 3PL partner
LOCAD is Asia Pacific's first cloud logistics network and a top 3PL Singapore company that combines an integrated technology platform with a network of warehouses and logistics partners. With the winning mix of our tech and services, e-commerce brands can expect fast, flexible, and affordable fulfillment solution that will affect an e-commerce business' bottomline. 
3PL Singapore company with powerful inventory management
LOCAD's 3PL WMS in Singapore connects with the LOCAD Control Tower which gives you full visibility of your inventory and the journey of your products. With it, you will be able to do the following:
Track inventory and stock levels in real-time

Get quick and insightful data on your stock movement to help you with business decisions
Be assured that each item and SKU are accounted for and can easily be picked and packed at the fulfillment center
Get the full view of the fulfillment journey in every order placed
You can monitor every step of the fulfillment journey through the LOCAD Control Tower, empowering you to see your business as it grows.

3PL fulfillment in Singapore with automated picking & packing service
As your third-party logistics partner in Singapore, we make everything easy for you. It doesn't matter if you have multi-channel retailing or a multiplicity of product lines — we will pick, pack, and ship them automatically. We do this through the following:
State-of-the-art warehouse management system giving us the full view of your stock status and location
Fulfillment dashboard allowing you to see what is picked and packed in real-time
Professionally-trained fulfillment experts who will handle your products with care
Accurate sorting and packing facilities
Room for custom packaging upon request
If you look through your list of 3PL logistics companies in Singapore, you will how LOCAD's fulfillment services cuts above the rest. Not only do we handle your packaging in a professional way, but we make sure it reaches its destination safely.
Returns and refunds are also handled by LOCAD, giving you peace of mind that your products are in the right hands.
3PL company in Singapore that specializes in speed of delivery
In 3PL warehouse logistics, we bear the burden of holding and safeguarding your inventory. While LOCAD takes pride in safe practices and smart facilities that ensure not only the security of your goods, we also make sure it gets to its goal fast and easy — making same-day fulfillment and next-day delivery possible!
Many businesses have leveraged this speed of fulfillment and delivery to grow their business — and we'd love for you to be the next one.
Don't just take our word for it
Dominic Symons of Subminimal, a manufacturer and producer of coffee products for the Singapore market, has this to say: "Outsourcing logistics to a 3PL – to me, that's a given," says Dominic. "In the same way that I would manufacture with only qualified factories." "There is a need for speed and that's super important," says Dominic.
Success metrics of Subminimal powered by LOCAD:
150% increase in speed of delivery
Seamless logistics gave more time for product development
Faster shipping boosted customer experience
Check out LOCAD's 3PL benefits for Singapore businesses
Free 30-Day Storage
What's better than paying only for the stocks that you store in a warehouse? Not paying for any at all. Enjoy free 30-day storage on your first inbound.
No lock-in contract
Commitments are always daunting — especially in business. Which is why we give you the freedom to choose the length of our partnership.
Preferential shipping rates
Have all the couriers you already trust at the best price all in one place! With LOCAD, fast delivery doesn't have to come at a premium price.
Let's talk about how we can be your 3PL partner in Singapore
LOCAD is ready to grow your e-commerce business. Amidst the long list of third-party logistics companies in Singapore, we believe that LOCAD's technology, services, and experience gives us the edge and capability to serve you.
Sign up now and together, let's make running your e-commerce business a fulfilling experience.
Request a quote now!
Our logistics and fulfillment expert will reach out to you shortly.