Over the past decade, online shopping has grown from a niche curiosity to a necessary component of modernity.
When you can't find something in the stores next to you, you search for it online. When you can't go shopping at the brick-and-mortar store nearby, you shop online. And if you're looking for discounts, you look online.
E-commerce growth continues to increase as the world continues to experience more globalization. In 2022, global e-commerce sales catapulted to a whopping $5 trillion and this is estimated to reach $6 trillion by 2024. In the South-East Asian market alone, the sales are estimated to reach almost $200 billion by 2027.
But what's more interesting to note is the explosion of channels that people use to shop. It started with online website stores and today, even messaging platforms help facilitate e-commerce shopping.
Even the government of the Philippines has joined the craze. At least one Philippine Consulate now runs a WhatsApp hotline to better assist their nationals living abroad.
So, say you're a business owner; how can WhatsApp help you drive business and increase your ROI? Let us explore that through this blog!
How can WhatsApp be used for e-commerce?
Since 2021, almost 175 million users send messages to WhatsApp business accounts daily, dramatically increasing the business community's engagement with customers and prospects.
These figures are encouraging for e-commerce companies looking to sell on WhatApp and enhance consumer experiences by keeping an eye on the ground.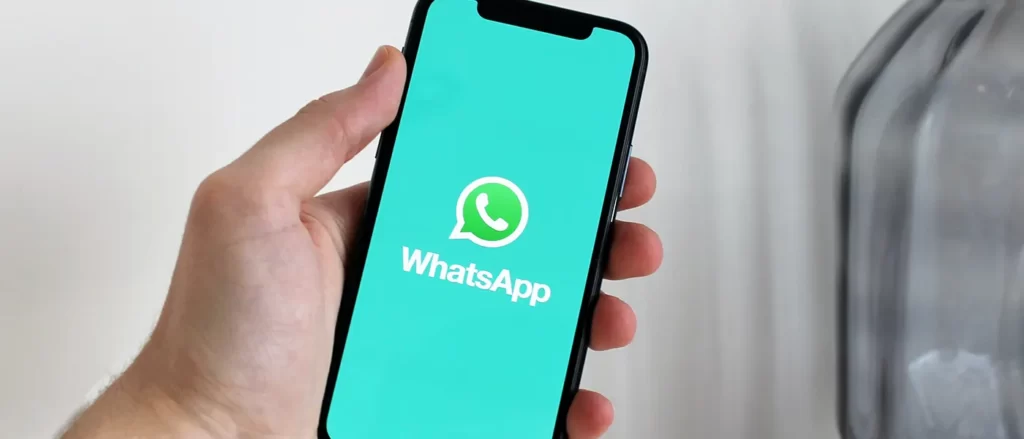 WhatsApp for Business gives small and medium-sized businesses the ability to sell on WhatApp by establishing a rapport with customers wherever they may be.
Actions like new launches, restocking inventory, and location-specific services can all be effectively communicated to customers through one simple message. WhatsApp e-commerce offers the instant connection businesses get with their preferred business along with more privacy features, and promises a cohesive experience from communication, all the way to shopping.
How can you grow your e-commerce business with WhatsApp?
Given WhatsApp's enormous user base of two billion users globally, the opportunity to engage with customers, market and sell your products, and eventually expand an e-commerce business on the platform is one that you shouldn't disregard.
But what exactly can WhatsApp do for your business, how can it give you that competitive edge and how can you use it to its full potential? Here's what you need to know:
Strong customer relationship
According to research by Wizgo, almost 1 in 2 people (approximately 55%) feel better connected to businesses that use instant chat/messenger apps to communicate.
To communicate better with customers, WhatsApp enables business users to quickly and effortlessly share their product catalogs. Images, price tags, product features, and other information can be included in the product catalog.
Customers can use these catalogs to browse the various products/services offered by the business and purchase the ones they need. When in doubt, customers can ask you about their order's delivery status, and you can use the bot to automate these simple requests.
However, if the customer requires more assistance on the matter, they can directly send their questions within the same platform. You can either answer these questions directly, deploy bots to answer frequently asked questions, or simply route these questions to a support agent in your team.
In this way, WhatsApp helps your build and maintain a direct customer relationship by facilitating shopping and customer support on the same platform.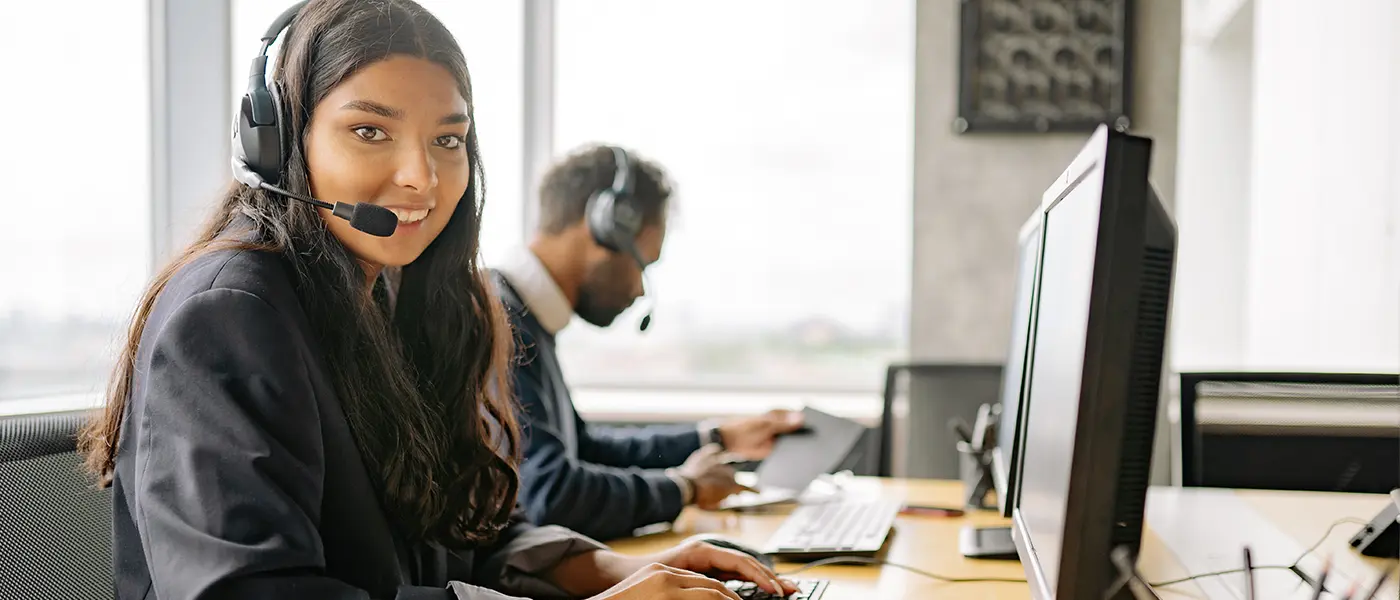 Being an extremely significant factor of any business, customer service is assistance that is provided to consumers about their purchases…
End-to-end encryption
WhatsApp Business offers end-to-end encryption, a secure communication method prohibiting unauthorized data access. At every stop along their customer journey, customers can now safely communicate with businesses directly through the WhatsApp messaging platform.
WhatsApp is one of the safest platforms on the internet to exchange texts, images, audio files, etc., because of its end-to-end encryption. The privacy and security WhatsApp provides let you manage customer data, transactions, and information with ease.
Convenience
With more than 2 billion users worldwide and being the most widely used messaging app in more than 100 countries, WhatsApp is the ideal means for businesses to connect with captive audiences.
Furthermore, WhatsApp for business serves as a real-time channel for communication. While people frequently put off reading emails, even when they're on the go, they typically check incoming messages immediately.
Did you know that 80% of WhatsApp messages are read in the first five minutes?
As a business owner, this offers you a wider window of opportunity to send marketing messages. WhatsApp messages receive an incredible 98% open rate and a 45–60% click rate.
Bringing your Shopify store to WhatsApp
Now that you understand why WhatsApp is an excellent option for your e-commerce business, it's time to put it into action.
Facebook introduced the WhatsApp Business API in August 2018 to make it possible for small and medium-sized businesses to use the messaging app for their businesses.
Below are the processes required to help you bring your Shopify store to life on WhatsApp.
Home How to Start Your E-commerce Business Talk to Our E-commerce Expert Talk to Our E-commerce Expert Table of Contents More E-commerce Content Get the latest…
How to set up your e-commerce catalog on WhatsApp?
As a business, to display your products/services, you can integrate your catalog through a WhatsApp Business account. This is similar to the Shopify store and makes your products more visible to users.
As a business owner, you no longer need to invest time and effort in sending customers' prices and details of individual items. You can now easily share a catalog with your products and services.
You can provide the following details in your WhatsApp catalog:
Product or service photo
Product or service name
Price
Description
Website link
Product or service code
Discounts
Experience fulfillment by Locad today!
Steps to Set up a WhatsApp Catalog for Your E-commerce Integration
Here are seven easy steps to set up a product catalog for your Shopify store:
Open the WhatsApp Business app, then select More Options from the menu that appears in the upper right corner.
Go to Settings > Business Tools > Catalog
To create a new catalog, click 'Add new item.'
Add images by clicking the + sign.
Select images by clicking Gallery or clicking Camera to take pictures.
Your image should have a name and optional information like a price, a description, a website link, and a product or service code.
And once you're done, click on save.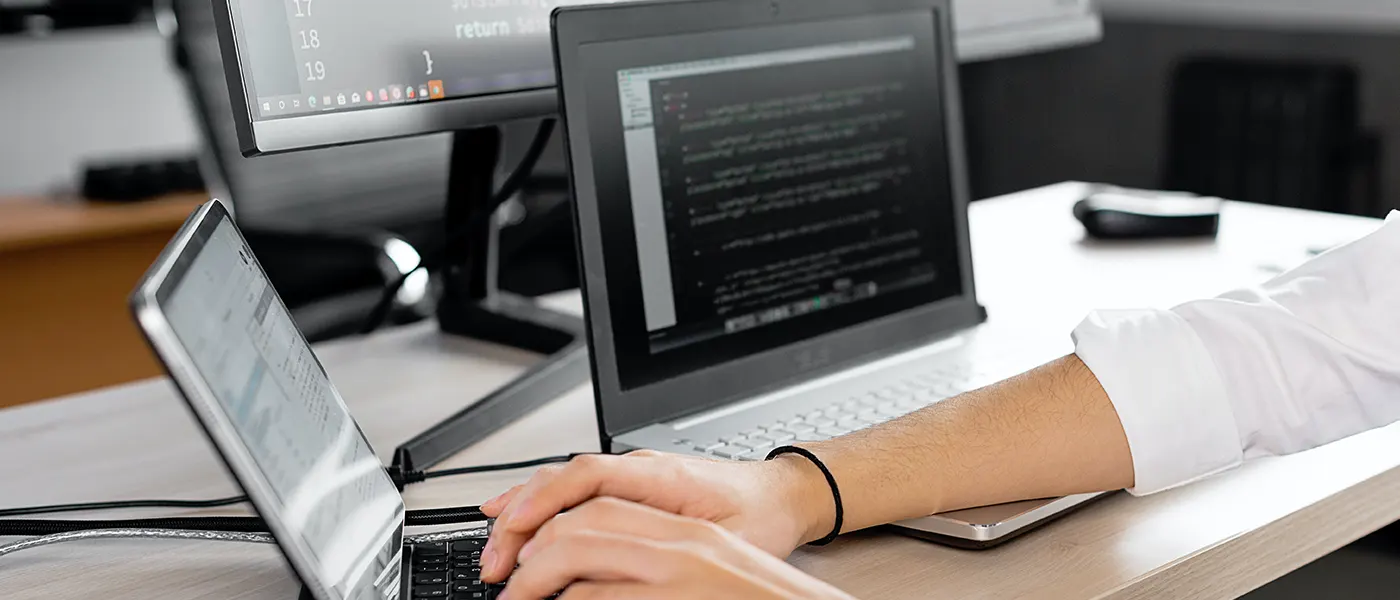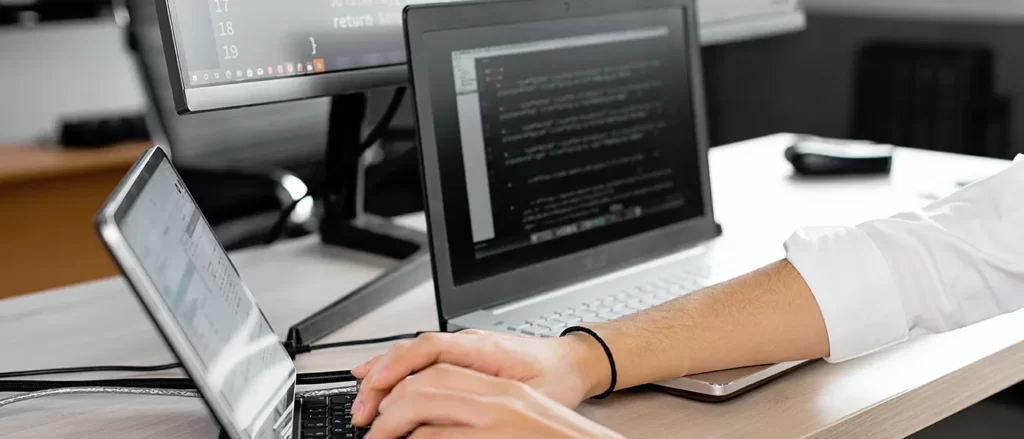 How will customers view your WhatsApp catalog?
Having a thorough catalog is extremely vital to successfully running an online store. Here's how your customers will be able to access your WhatsApp shop catalog:
When a customer clicks on your WhatsApp business profile, a window displaying information above your company will appear.
Customers will initially see a brief overview of your business, opening times, address, and other information. Below this business information, customers can find your business catalog.
The moment the customer clicks on the catalog, a new window will appear. In this catalog, your products/services are listed with images, names of the products, brief descriptions, and prices.
Customers can then peruse your products, share them, or send inquiries directly over WhatsApp.
Best practices for setting up your WhatsApp catalog
Catalog serve as a mobile storefront for businesses to advertise and sell their products/services.
Customers can now view a business's whole catalog directly within WhatsApp instead of having to wait for businesses to provide product photographs one at a time and repeatedly offer information.
This improves the professionalism of business owners and keeps customers interested in the discussion without having to go to a website.
We have highlighted four best practices to help you make the most of the WhatsApp product catalog.
Verify WhatsApp's Commerce Policy
WhatsApp wants to verify whether your image, product, or service complies with the WhatsApp Commerce Policy; every item you add to the WhatsApp catalog will go through a review process.
Review the policies ahead of time to avoid any surprises.
Make wise image choices
When a customer opens your WhatsApp Business profile, images are the first thing they see. So, ensure that your pictures offer a strong representation of your products/services and are high-quality.
Before uploading to their servers, the WhatsApp Business API client scales and crops uploaded images to a square with a maximum edge of 640px and a maximum size of 5MB.
Make sure your description is succinct
The next thing that catches customers' attention after the images is the product description.
Though the description can be as long as 5000 words, make sure you only highlight the most crucial information.
If there's too much information, the information will go over your customers' heads.
Use a product/service code
You can use a product/service code to keep track of your WhatsApp catalog products. Using this, you will learn more about the popularity and sales of your products or services.
And Voila, you're now ready to use WhatsApp Business to sell your products/services.
Discover how to get the best product listings out there in the Shopify platform….
The benefits of using WhatsApp for your e-commerce
You can use WhatsApp to grow your e-commerce business in several ways.
Simple two-way communication
Customers are already using WhatsApp for everyday chats, and businesses can get on this bandwagon and make the most of it. The app provides businesses a simple and direct gateway to numerous customer communications and initiatives.
Enhanced customer service
Businesses can now interact with customers in real-time on WhatsApp Business. WhatsApp Business fosters loyalty and trust by giving your customers the information and assistance they require.
Send personalized marketing messages
After customers have consented to receive messages from your business via WhatsApp, you can design template messages to encourage them to do more.
WhatsApp ensures users don't get spammy or irrelevant communications by enforcing rigid response times and content quality restrictions.
Additionally, WhatsApp mandates that business users reply to incoming customer messages in a non-template manner and do so within 24 hours.
Brand-verified conversations
Every business on WhatsApp must set up a "Business Profile," a distinctive business identity that adds branding to your communications. You can include phone numbers, website addresses, retail locations, promotional information, and more. Messages can also include multimedia, such as images, videos, and documents.
Enhanced security
Handling multiple rules and compliance laws can be a significant headache for businesses.
To protect customers and businesses, WhatsApp incorporates security features, including end-to-end encryption and two-factor authentication. When you sign up for WhatsApp Business, your business account is verified, giving your customers confidence in your legitimacy.
Security is essential to any successful e-commerce business in today's digital world. With the rise of the internet, the number…
Real-time examples of e-commerce brands using WhatsApp Businesses
Here are a few brands leveraging the WhatsApp business's potential.
Pizza Hut
In Malaysia, Pizza Hut implemented an automated WhatsApp system for ordering pizza.
Before placing an order, customers first start a conversation with Pizza Hut over WhatsApp. Following that, the system prompts users with a series of questions to assist them.
Customers then need to:
Submit their order
Select a time for delivery or self-pickup,
If they choose to have their order delivered, they must provide their address and pay for it using one of the many available online payment options.
While most choices are made through chat, Pizza Hut Malaysia's ordering system selectively sends images of the available pizza toppings to help customers make purchasing decisions.
In contrast, if the customer decides against placing the order, the ordering system will offer them a coupon code the next day to save the sale.
Etiqa Insurance
Since WhatsApp is a text messaging service, customers will find it more convenient to chat with a business to inquire about its services or receive assistance with an order.
For instance, Singaporean customers of the insurance company Etiqa Insurance have the choice of contacting live chat support over WhatsApp.
Customers can use this platform to ask questions about broad topics and specific insurance policies they have purchased.
You could discover that frequently asked questions can be resolved through templated responses, saving your team a lot of time to focus on other pressing tasks. WhatsApp Business lets you deploy a chatbot to help you respond to common queries from customers and leads without human intervention.
Setting up WhatsApp carts to help customers make purchases
WhatsApp Business has implemented a "carts" feature to make buying on WhatsApp easier. Users of WhatsApp will ‌browse a catalog and add many items from a single vendor using the "Add to Cart" function.
WhatsApp allows users to add or delete one or more products from their carts. It helps businesses or merchants manage customer requests, track order inquiries, and complete purchases.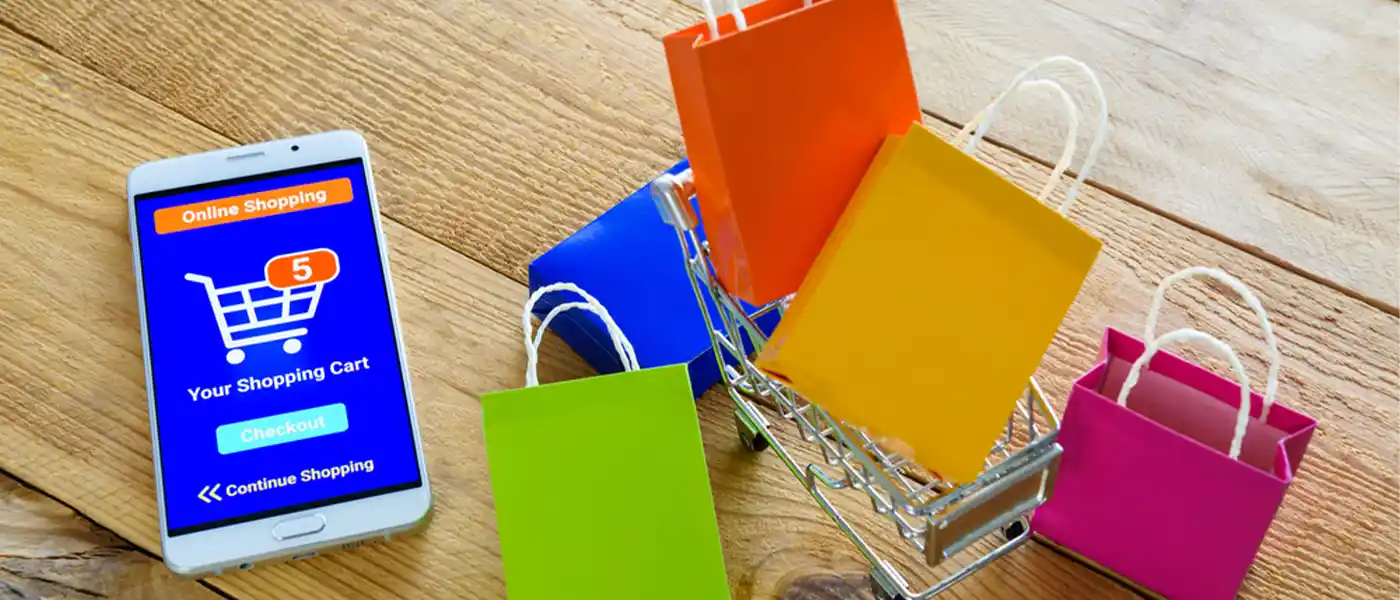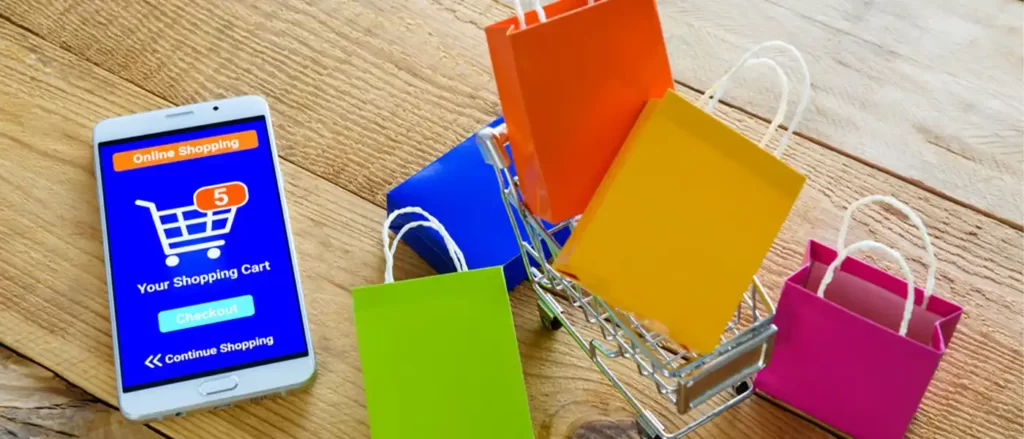 Using WhatsApp Carts
Step 1: Open WhatsApp and choose any business account you follow or communicate with.
Step 2: Look through the business's catalog to identify the products you want to buy.
Step 3: Select 'Add to Cart' once you've decided.
Step 4: You may either click the shopping cart icon to view the things you've put on it or go back to the catalog to continue browsing. More than one item can be placed in the cart.
Step 5: Send your cart to the WhatsApp shop to place your order when you've done shopping on WhatsApp.
Only after the seller verifies the order, the order is marked complete.
Recover abandoned carts on WhatsApp and turn them into purchases
Not all the carts that are filled make it to checkout. We all look at things and then consider buying those items later once we look at the final bill! So, what do you do if your customer fills a cart with items and abandons it?
With WhatsApp for business, you have a direct overview of the activities that take place in the catalog. With a few marketing efforts, you can bring customers back to your catalog, have them add to cart, and encourage them to complete their purchases.
Send a reminder
Let's say a customer just left their shopping basket empty. The customer is still in the buying phase, and a proactive message can quickly bring them back to your WhatsApp store.
Here are a few templates you can use to prompt them to come back to the store:
1. "You almost forgot. But worry not. We're here to remind you about 'the item' in your shopping cart waiting for you.
‍2. "Hello, <Name>! We think you didn't finish your purchase. Your shopping cart is beckoning to you! <Add Abandoned Cart Link>
Create FOMO
Remember that you've already sent a reminder about the product. The customer declines to complete the transaction despite being informed of the circumstances.
It shows that they're not interested in the products and are not in the mood to buy them.
If you tell your customers that your product might not be accessible forever, they could be more likely to buy. If you alert customers to low stock levels or, with a popular product, how rapidly you sell out, they will return to their carts.
You can send messages along the lines of:
"Your shopping cart's contents are fast running out of stock. Act right now to avoid someone else stealing the offer!"
"Hello, The item is in more than 30 people's shopping carts, including your own. Therefore, grab it before it's too late."
Offer discounts
If FOMO is unsuccessful, the customer needs a stronger incentive to complete the deal.
Don't give it up just yet, though. A full-price conversion from an abandoned cart is possibly out of the question now, so send them a discount code after 3 or 4 days.
However, instead of demanding, make the customer feel special. Use a personalized coupon with a catchy phrase like "Just for you!"
Cart recovery messages are essential if you want to win back customers and substantially boost sales as a business. You must get through this significant hurdle to stay ahead of the competition.
Here are a few templates:
"Your shopping cart is full of fantastic items. Get these right away and get 15% off on them!"
"Hooray! Get a 25% discount on the item you still have in your shopping cart. The deal expires at midnight. So, what are you waiting for?"
Make use of chatbots for your WhatsApp business
Thanks to WhatsApp chatbots, you can quickly and efficiently solve your customers' issues. With the help of the conversational marketing tool, you can respond to all of your customers' queries and enhance their experience. Chatbots for WhatsApp let you: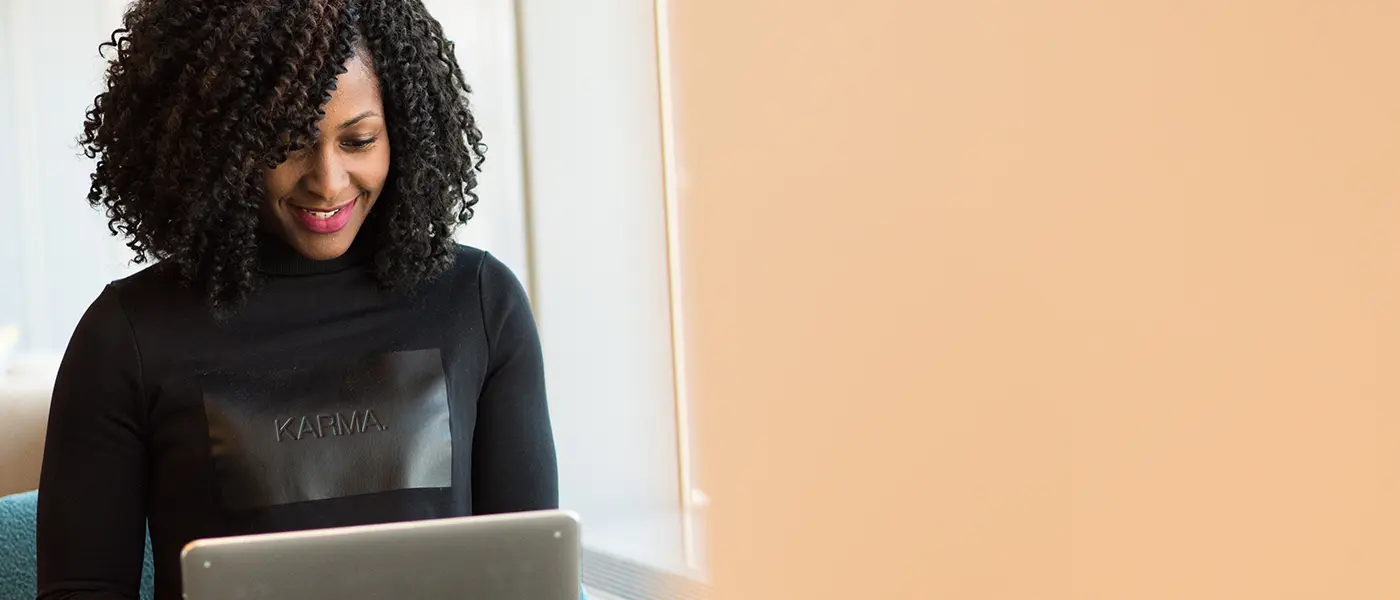 With WhatsApp Business, you expand what it does. From enabling them to shop with you to help customers connect with your business instantly. WhatsApp for Business is now another channel to offer a transformative e-commerce experience to customers, a platform that customers use almost every day.
Today, shoppers prefer convenience and comfort. And with a messaging app that promises more than communication, WhatsApp for your e-commerce business is promising, affordable, and can offer you that competitive edge to reach more shoppers and turn them into your online buyers.
Use Locad For Logistics Outsourcing
Now that your WhatsApp shop has been set up, logistics will crop up and possibly create issues, However, that does not have to be the case! With a 3PL or third-party logistics service, you will be able to outsource logistics and handle it better than ever. This will free up time for you to focus on business expansion and even customer service.
So, if you're looking for a logistics company that will take care of your warehousing, shipping, and even inventory management – consider signing up with Locad and eliminating all the extra duties that come with the territory of handling your own enterprise!
Frequently Asked Questions
What is the difference between WhatsApp Messenger and WhatsApp Business accounts?
The primary distinction between WhatsApp Messenger and WhatsApp Business is that the former is exclusively used for personal conversation while WhatsApp Business offers specific marketing options. Businesses searching for a free way to answer inquiries and take orders via chat can use WhatsApp Business.
How does WhatsApp Catalog + Cart + Messenger work?
With the help of these features, your current customers will be able to inquire about several things, browse several items, and place orders for them.
Is WhatsApp Business free to use?
WhatsApp Business is free software that businesses can download on Android and iPhone. By offering tools to automate, categorize, and swiftly reply to messages, WhatsApp Business makes communicating with customers simple.
What are the advantages of using a WhatsApp Business account?
Here are the top advantages of using a WhatsApp Business account
Establishing superior brand relationships.
Establishing connections with customers where they already are.
Engaging on a global scale.
Promoting dialogue with both sides.
Secure and private messaging.
How can I configure WhatsApp to display my business name instead of my phone number?
In WhatsApp Manager, here's how you can update your display name
1. Select your business by going to Business Manager.
2. Click the menu icon
3. Click WhatsApp Manager,
4. Select the account whose display name you wish to modify by clicking it.
5. Select Phone numbers from the panel on the left.
6. Hover your cursor over your current display name in the Name column, then click the pencil icon.
7. Enter a new display name in the Edit display name section.
8. Choose Next.