If I were to ask senior managers, executives, and e-commerce enterprises as to what they understand from the term e-commerce automation, I am sure it is going to be understated.
Why so?
Because automation is perceived in line with the website and mobile app creation for 24X7 sales and customer support, a scenario where eCommerce owners can snore peacefully resting their feet on a table. The actuality has a different scenario. Automation is often classified within the broad bracket of digitalization just like online sales channels. However, eCommerce automation is much more beneath the surface than what catches the eye.
Let me simplify it for you.
Automation is the internal repair and renovation in your eCommerce business for external success. When you develop an app for your eCommerce business, you are shifting your physical store to more of a global store.
However, when you are developing an app that takes care of your internal processes that are dependent on labor, you will find a marked hike in the level of accuracy and efficiency internally within your business.
Let's talk numbers.
According to Statista, the global warehouse automation market is anticipated to register value growth of USD 30 Bn by 2026, up from USD 15 Bn in 2019. The key trend here is to optimize the time-consuming and repetitive operations.
As per G2, the inclusion of Robotics has been acute, with the rate of 7% in 2021.
The same study by G2 found that nearly 72% of eCommerce owners recognized the popularity of warehouse management software in 2020.
Stitchlabs identified from its survey that being out of stock or overselling is one of the key inventory mistakes leading to lost customers, which can be rectified with a sophisticated inventory management system.
A study conducted by Parcel found that nearly 60% of eCommerce companies are seeking an investment in sortation systems and conveyor systems for the next three years. To summarize these statistics, it would be fair to say that the eCommerce horizon is approaching automation. The question is—Are we braced up yet to evolve with the revolution? If you are, let's show you how to automate your eCommerce business.
What are the Key Areas that Demand Automation?
Automation is the breeding ground for eCommerce businesses. The more you go after it, the more productivity and profit margins come out of it. In an eCommerce vicinity, we can broadly classify three areas that demand automation:
Supply Chain:
Demand in the eCommerce arena is quite volatile. Some eCommerce businesses experience a seasonal spike and then a sharp slump that stumps the sales. In such a case, numerous eCommerce businesses suffer from a circle between two terms–'over' and 'under'.
ECommerce storefront managers either have overstocking or under-stocking. They either overspend or underspend on their stocks and supplies, which often lead to losses. In such a case, digital transformation with AI capabilities can foster and reshape operations with data-backed insights.
Customer Management:
If the eCommerce owners can get their customers' preferences right, there's no lagging behind. Better insights into what a customer demands from an eCommerce business help the businessmen in meeting their demands and trigger the supply proportionately. This process should turn the eCommerce business into a seamless business model.
However, this is not the case. With numerous eCommerce businesses, customers find it difficult to hear the voice they want to hear from all the noise created by the brands. Getting the right products along with a personalized experience authorizes brand supremacy and stimulates customer loyalty.
Distribution Chain:
Given the advent of numerous and fierce eCommerce competitors in the space, distribution is one of the distinguishing features. The giant eCommerce Amazon has attracted an envious customer base through its prime delivery, next-day delivery, and it is now trying to achieve same-day delivery in metro cities.
However, a seamless distribution chain is difficult to achieve when you are just starting an eCommerce business. Mainly because setting up multiple warehouses and the required delivery infrastructure costs a lot of capital for an initial stage company. Besides capital, it all requires a combination of workforce, managers, and processes for smooth running.
Automating this lever can help us curb both the capital intensiveness and the associated overheads of running and managing a complex network of human and material resources.
How to Start with eCommerce Automation?
Though every eCommerce business operates differently, operations and processes tend to be the same. These similarities among processes are the benchmark of how efficiently a business operates.
It wouldn't be an exaggeration to say that success in the eCommerce business is more internal than external. Besides collaborating with highly professional supply chain managers, you are also working on driving up productivity in your order fulfillment process, dispatching, warehouse management, order generation, consumer behavior, return/refund management, procurement, sales order management, and more.
Given the multi-dimensionality of the eCommerce arena, it is no lesser than a complex maze. Therefore, improving the productivity and efficiency of eCommerce processes with automation is a viable solution.
In this section, we will walk you through the best ways to automate your eCommerce business:
Take Charge of your Repetitive Tasks:
One of the top areas that lead to eCommerce losses is human errors. Too much dependence on manual processes often does more harm than good for your business. While some level of human involvement is healthy, you can identify the tasks that keep on circling in a loop. When you have some routine tasks to be performed every day without fail, it is worth automating them.
Even your employees won't enjoy performing mundane tasks over a long period of time. You can simply introduce automation and have your employees supervise the process for you. This way, not only can you extract the highest level of productivity in your business, but also reduce the chance of human error.
Prioritize your Tasks:
When you are running an eCommerce business, you are probably running in multiple directions to strike off all the tasks on the to-do list. As a result, either you choose to do the heavy-lifting on your own, or you allow your tasks to your employees.
In such circumstances, it is often found that important tasks suffer. When you are falling short of productivity in your internal tasks, your brand also falls short of performance. Hence, customer delight becomes a distinct dream.
The lack of productivity can be resolved if you just decide to prioritize your tasks well with automation and let technology unfold the course of profit for your eCommerce brand.
Leverage the Data and Insights:
Sitting in a position where you are guided at the future for your eCommerce business, it is important to know where your business has come from and where it is going. With piles of customer data and business transactions from the previous years, you might be overwhelmed with the voluminous amount of important and unimportant data.
In such a case, automation is a handy tool for your eCommerce business. Any interaction that your team or customers have with the processes is stored and organized properly. When presented in the right view, drawing out relevant insights, optimizing operations, and taking business decisions would not be a hassle.
Improvise:
How do you know when to switch to a more working strategy for your eCommerce business? Probably, you are falling back on the guesswork, right? Either that or you might just decide to follow the trail set by your competitors. However, this can only make you a follower in your industry and not a leader.
If you want to leapfrog your competitors and disrupt your eCommerce industry, you need to improvise with new strategies and tactics to win over more customers that can stay loyal to your brand. eCommerce automation can suffice this need for improvisation for your business.
As discussed earlier, you just need to leverage the data and insights and make the most out of them to lay out an effective plan for your customers to become loyal to your brand.
What are the Top Ways to Automate Your eCommerce Business Completely?
Ecommerce automation is a multidimensional term. You can't just cast a technological spell on one of your processes and think automation has been manifested. Automation in a broader sense should be such that your eCommerce business is able to achieve maximum output with minimal input. You should be able to get more done with fewer resources.
While planning for the automation, you need to ensure that you map most of your operational areas. Below are some of the areas that can focus on sparking innovation through automation:
Automating Internal Operations:
Automating the internal operations relieves repetitive human tasks and saves you from tedious efforts. When you automate your internal operations, you can efficiently accomplish several tasks and stay consistent over time. Usually, most of the eCommerce businesses are stuck with the files or excel sheets with all their data messed up and difficult to turn into relevant insights.
In such a case, automation in eCommerce can help you streamline an array of manual processes, that too with a little human intervention. When you have less human intervention, your processes become less prone to errors. Hence, if you are seeking accuracy and precision in your eCommerce business, automation is the way to go for you.
With automation in your eCommerce business, you can have better visibility over your processes, identify the bottlenecks, and make better improvements. In a way, automation in eCommerce can help you boost the overall productivity of your business.
How to Automate Internal Operations?
The first move you can make to automate your internal operations is to identify and define your business goals. You could decide to improve the overall throughput of your business, or you could choose to optimize your resources. Besides that, you might even want your resources placed in a manner that you have to only deal with a small volume of data.
In addition to this, you can determine areas for automation. You can break down all your internal operations and craft a list of processes that can and can't be automated. You can focus on the areas that need more improvement and proceed with the eCommerce automation.
ECommerce Tools:
Now that you are past the first stage of automation, it's time for you to understand the best eCommerce tools. Since eCommerce business has numerous challenges, you need maximum efforts to unleash the true potential of your business.
ECommerce tools are the enterprise software that you can use to automate and simplify an array of tasks that are related to your business. From managing your inventory to rating your customer delight rate, eCommerce automation in 2021 is much more evolved than what it was previously.
There are numerous types of eCommerce tools available in the market, such as Shopify, that offer a package that manages everything, right from your backups to updates. All you need to do is drag and drop on the website builder. Unlike the traditional tools, Shopify also provides you with built-in marketing tools for running campaigns using Google and Facebook.
How to Prepare your eCommerce Business for the Integration of eCommerce Tools?
As you know, the eCommerce arena is jam-packed with a pool of competition. In such a case, you need to turn your e-commerce business into a sales magnet. You have to focus on the evolving needs of your e-commerce business in proportion to the needs of your customers.
You can integrate some e-commerce tools with your website for specific actions. For instance, when a customer registers on your website, you can prepare your website in a way that sends an automated email to customers.
In addition to this, upon making a purchase amounting to a certain value, your customers can be designated to a list of high-value customers. You can prepare your website to send new deals and discounts to such customers and keep them retained. All in all, you have to have a clear idea about the type of automation you seek with the expected results.
Workflow Automation:
One of the top reasons to incline towards workflow automation for your e-commerce business is the ease of management that comes along. The workflow automation tools not only help you take care of your core e-commerce processes but also help provide a proper marketing guide.
You can use a marketing automation tool for your e-commerce business to send out personalized email campaigns and keep customer interaction up and running. For instance, if a customer likes a variety of clothing and leaves your website, you can run an email campaign and ask them about their experience with your website. This can help lay a solid foundation with your customers, especially the new ones.
What are the Top Areas you can Enable Workflow Automation in your E-commerce Business?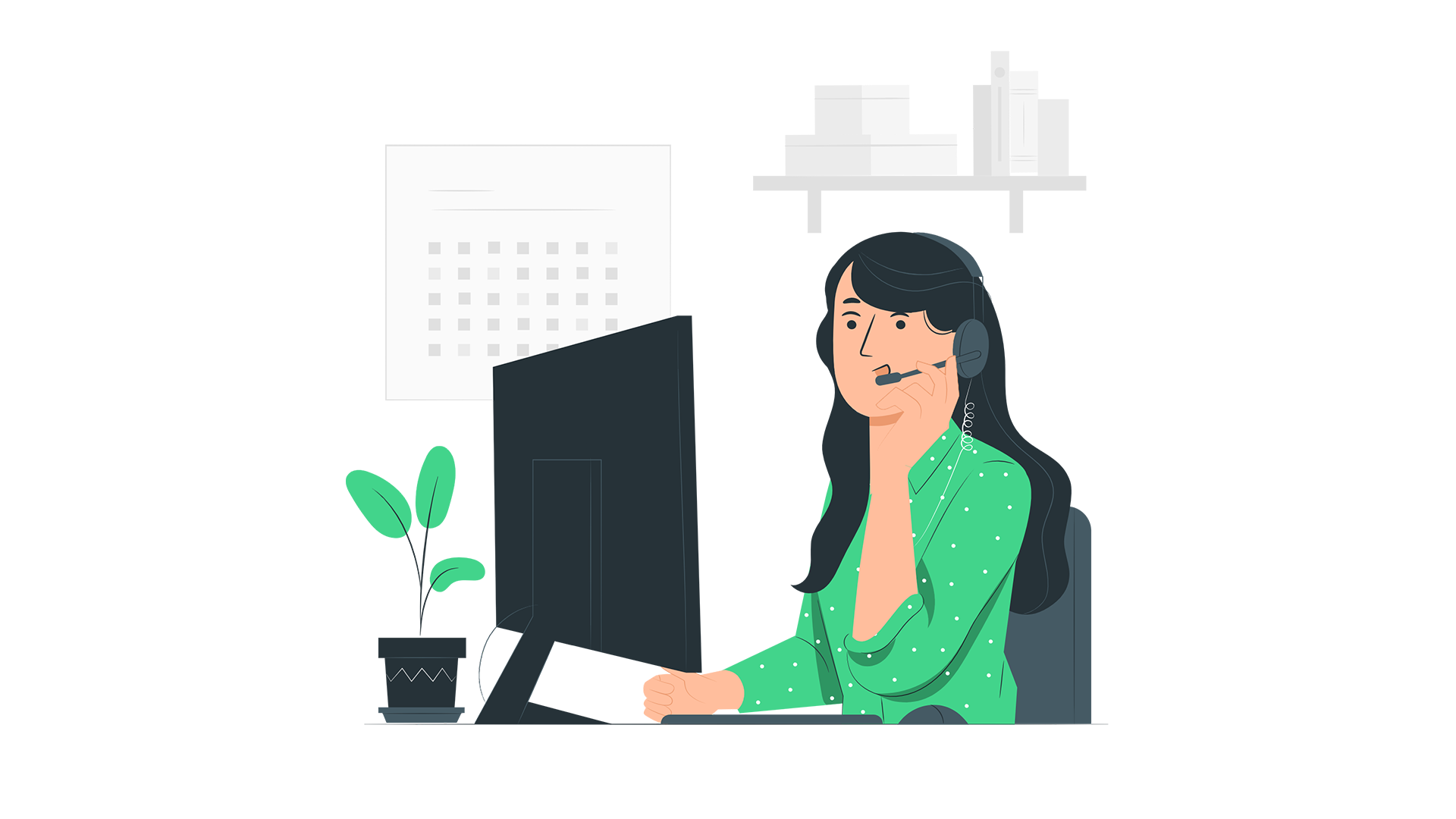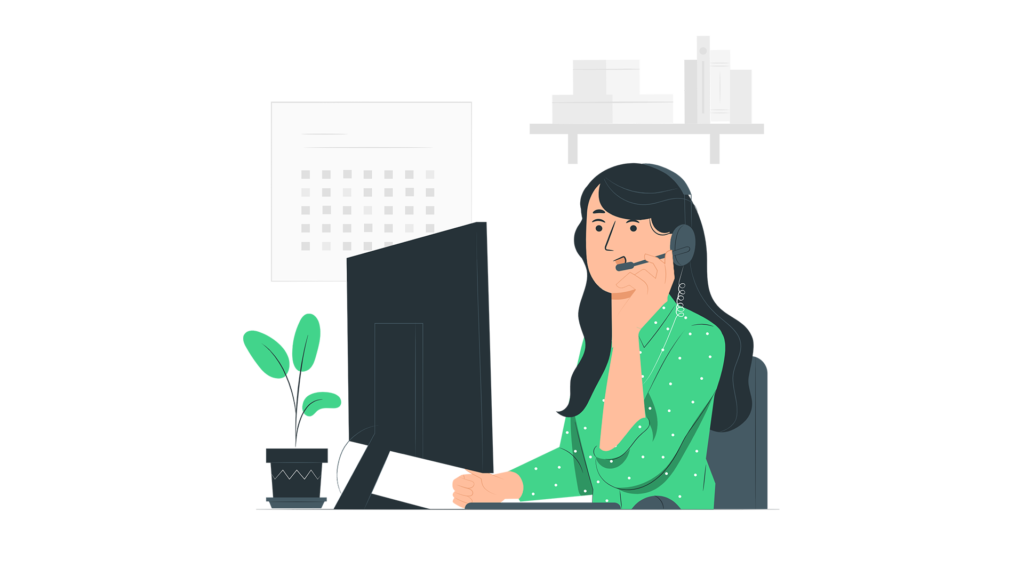 Cart Abandonment:
If you believe the numbers, one of the top reasons that lead to e-commerce failures is the cart abandonment rate. If you were living in the year 2013, you might not have been able to do a lot about it. However, in 2021, with the touch of advanced technologies, you can keep your customers notified about their carts and even suggest ways to grab a discount.
Automation in cart management can help you send scheduled emails about your customers' activities. Through a series of relevant communication from your eCommerce brand to your customers, it can help upkeep the brand awareness among your customers.
Reviews Management:
Word of mouth is a powerful marketing and sales strategy. However, if you are new in the business and want to flourish, you might not have many spokespeople for your brand. In such a case, you need to fall back on the reviews generated by the users.
You can use e-commerce tools such as MailChimp and schedule automated messages to your customer after they make a purchase. You can ask them to rate their experience with your e-commerce brand. Take a closer look at the customers demanding a refund or a return. Provide special attention and serve them better by encouraging them to spread a good word about you with their reviews.
Inventory Management:
ECommerce business management is easy, especially on the first day of launching the business. However, with time, tide, and the volume of orders you receive through your website, you are sure to get overwhelmed with the multitudes of tasks that you need to perform.
One of these tasks is inventory management. In the beginning, you can surely try to get your inventories done by your employees. However, when you realize that your business is flourishing, you will need a definite strategy to curb your inventory losses.
The solution is to automate your inventory. e-commerce enterprise software such as Quickbooks can help you automate your priority tasks by tracking the purchase orders, calculating real-time valuations, updating products in the stock, and more. Automation in inventory not only helps you provide faster results but also helps you stay precise in your calculation and identify your idle products. You can also automate the management of your inventory to services like Locad which help allow you to store and manage all your labeled inventory all across South East Asia.
Invoicing:
Invoicing is one area that most businesses dread, owing to the complexity in numbers, taxes, deductions, and varying interest rates. Besides this, while starting off a new e-commerce business, asking for payment might really seem frustrating, especially when you have to create the invoice and send every single one of these. Wait! There's more to it.
You also have to ensure that your account books are clean and that you have made the payment to your supplier and distributors. In order to achieve an organized e-commerce business, having working capital is important. However, with the complexity of the invoicing processes, it becomes difficult to manage multiple orders at once.
This is where the automation in e-commerce comes into the picture. You can leverage the top automated invoicing software for your e-commerce business, such as PayPal or Due. We also provide the development of customized invoicing software specifically to cater to your e-commerce business needs.
Customer Support:
When you have just started off with your e-commerce business and are targeting only one geography, customer support services can be in the form of humans. However, if you are planning to expand to other geographies, you will need to integrate automation in your customer support and service process. This automation in your e-commerce business is needed because of the time zone differences between your business and your targeted geographies.
On the other hand, if you simply decide to approach your customer support process with AI and chatbot modules, you can be prompt in dealing with the distresses of your customer. As a result, your customers may feel like their queries and discomforts are given a priority and may stay loyal to your e-commerce brand for the years to come.
Optimizing Operations:
Optimizing in e-commerce is a holistic approach for improving your internal processes and having time to improve the customer-centric functionalities. Process optimization in e-commerce helps you navigate and design your processes in a way that you can manage them with the utmost ease.
When you are optimizing your e-commerce business, you are allowing technology to cast the spell and get the work down in less time with a high grade of precision. For instance, if you are optimizing your accounts management system, you are simplifying the financial lifecycle and bringing productivity, speed, and flexibility into the process without having your accounts team gulp a gallon of coffee.
In recent times, there are numerous cloud-based accounting systems and software that you can use to track your inventory, calculate the income/expense ratio, leverage reporting, and analytics capabilities, and more.
You can also extend the optimization to the storage and shipping side of your business where your entire inventory and shipping are managed by an external partner and you can simply keep track of your deliveries as the orders are automatically placed to your fulfillment partner like Locad.
What are the Top Areas to Bring Process Optimization in your E-commerce Business?
Marketing Management System:
By using a highly scalable marketing management software, you can view all your marketing activities, ranging your search engine campaigns and the social media campaigns under a single umbrella. That way, you can get a bird's eye view of the processes in less time than usual.
In addition to this, the marketing management software also helps you counter problems with customer sentiment identifications. By going deeper into the customer sentiments, you can find out the gap prevailing between your e-commerce brand and their expectations and make efforts to bridge them. Marketing management software can also enable you to determine insights, trends, competitive advantages, and opportunities for your next strategic move.
Sales Management System:
You can turn your sales team into a sales magnet by equipping them with the right kind of technology and empowering them to identify accurate customer expectations. Given the number of e-commerce apps and websites blooming, customer space is exploding with expectations. If you want to manifest these expectations in the right manner and channelize them to get revenue opportunities, AI and personalization can help you do so.
A sophisticated sales management software can help you stay compliant with the regulations and enhance your customer relationship. In addition to this, sales management software for eCommerce can serve as a genie with its powerful capabilities to track leads, know about customer sentiments, and identify cart abandonment rates for better sales closure and customer retention.
Loyalty Program Management System
Once a customer is always a customer. Maybe you would have heard about this proverb. However, sadly, it applies to physical stores more than it applies to online stores. In such a case, if you want to win over your one-time customers, the best you can do is analyze their expectations from your brand, in general, and their shopping requirements, in particular.
This can help you target their exact needs and make you an ideal brand seamlessly without appearing too pushy with your marketing tactics. An advanced loyalty program management software can help you re-target your customers through emails and SMS. This not only helps you retain your customers but also enables you to forecast your customer's true buying intent.
Hence, you can save your time and cost by identifying the customers who are coming to your website with a buying intent from the customers who are coming for scanning the products out of boredom.
Automated Shipping:
Probably, you might have heard about automated shipping for the first time. Well, if you have already heard the term, this time, you are going to see its true worth.
An automated shipping system helps you put your shipping woes at bay by running a computerized process for inventory management, box packaging, and assigning orders to resources in charge to avoid any kind of discrepancy. One of the significant solutions for end-to-end shipping is Locad. The cloud logistics network enables efficient fulfillment of orders for enterprises and entrepreneurs. The automated shipping software enables enterprises to create flexible fulfillment plans.
When more orders get fulfilled in less time, you have more time to focus on your business, and you can even put your resources to good use. Automated shipping software also helps you optimize your supply chain to keep you out of the complex puddle of stock management and losses.
How to Automate Shipping Processes in E-commerce?
Integrate Fulfillment and E-commerce Platforms:
As an eCommerce brand, you can integrate your eCommerce platform with top fulfillment services. Order fulfillment software does the heavy lifting for you by providing real-time insights about the orders and setting in place the inventory records and order statuses.
Integrate Fulfillment and E-commerce Platforms:
As an eCommerce brand, you can integrate your eCommerce platform with top fulfillment services. Order fulfillment software does the heavy lifting for you by providing real-time insights about the orders and setting in place the inventory records and order statuses. The software can help you expand in a strategic manner to overseas territories by helping you give an eye over your order performance. Besides this, you also get the data and insights generated from your platform that can help you improvise your processes.
Picking/Packing/ Shipment Automation:
You can employ the best standards and practices for your customers with a streamlined order fulfillment process through thorough picking, packing, and shipment operations. Using the shipment software, you can connect with the inventory software and orders to get the labels printed without any errors. In addition to this, automation better enables expedited shipping. Hence, you can achieve next-day and same-day delivery in an efficient manner, thereby enhancing customer delight.
Return Management System:
Among the other processes, returns of products cause a fortune for the e-commerce owners. The cost of the product might contain the cost of the forward shipment. However, when it comes to reverse logistics, it consumes time, energy, and a lot of capital. In such a case, returns management software facilitates efficiency in your processes to cut down some amount of costs.
Automating Customer Support and Retention:
How about being able to know what your customer is expecting out of your business? That would be a stepping stone to success in our eCommerce business. With better reporting and analytical capabilities, customer support and retention software can determine the right cohort of customers.
With automated customer retention, you can leverage your engagement metrics and gauge your loyal customers to further navigate them deeper into the sales funnel. The software can also enable you to build highly relevant, as well as engaging customer loyalty programs to nurture a cordial relationship between your customers and your team.
Key Takeaways
An e-commerce brand's ability to retain customers depends a lot on the internal processes and quality of services. As we said, external win in the e-commerce business depends a lot on internal operations. If you can merge the right kind of technology for your e-commerce processes and improve the overall productivity of your business.
However, the integration of the e-commerce automation software depends on your requirement. You do not need to have all the software at once. This would indeed cause chaos for your business. The next sane step is to build automation in your e-commerce business block by block.
At first, focus on the core processes such as order fulfillment and customer management. Then you can gradually move to the outward processes encircling and complimenting your main e-commerce operations. However, after you and your team are comfortable with one software, try to level up and improve your efficiency by getting aboard the next software.
Experience fulfillment by Locad today!
Frequently Asked Questions
What are The Philippine's Double-Day Sales, and why are they significant for consumers?
The Philippine Double-Day Sales are highly anticipated shopping events, significant for consumers due to massive discounts and deals offered by retailers.
How do discounts and promotions influence consumer behavior during Double-Day Sales?
Discounts and promotions strongly influence consumer behavior during Double-Day Sales, often driving impulse purchases and increased shopping activity.
What are shoppers' most popular product categories during Double-Day Sales?
Shoppers during Double-Day Sales are drawn to various product categories, with electronics, fashion, and beauty products being the most popular.
How do consumers engage with brands and make purchase decisions during these sales events?
Consumers engage with brands through strategic marketing, social media, and email campaigns, impacting their purchase decisions during these sales events.
What challenges do e-commerce sellers face in meeting the demands of consumers during Double-Day Sales?
E-commerce sellers face increased demand, logistics issues, and fierce competition when meeting consumer demands during Double-Day Sales.