Starting a business requires raising capital, narrowing down what will you sell? How will you sell? Will people buy what you sell among other important decisions? Today, with the internet by your side, entrepreneurs have been able to launch their ecommerce business online and taste success faster.
Additionally, e-commerce creates a market on a global scale, rather than focusing on a single/ particular locality.
But have you ever wondered how you could start your e-commerce business? Launching an e-commerce business may sound easy, but to garner success and generate profitable revenue, you need thorough e-commerce knowledge to implement a profitable business plan that yields results faster.
Here's a straightforward guide that will help you understand the ins and outs of starting an ecommerce business, such as marketing, sourcing, and shipping, to help you successfully launch your online e-commerce store.
What do you need for an E-commerce Business?
An Ecommerce business requires various factors in order to establish the business online and make sales. Here are some of those critical factors that a business owner needs to cover to achieve their goals:
An attractive e-store front i.e website or social media business page.
Dedicated customer support
USP or Unique selling proposition
Quality representation of your products
These four aspects are very important for your e-commerce business. You will have to have an attractive and user-friendly website for people to come and purchase from you. Your dedication to customer support will ensure that they become repeat customers. These factors may become your unique selling proposition if your business falls in a popular niche. And the quality representation of your products is absolutely vital because people are buying after viewing these images as they won't be able to physically check them out.
However, employ a combination of these factors and more that will make your e-commerce business a success. Usually, a lot of first-time entrepreneurs lose sight of what is their primary goal and spend time and effort into perfecting something that benefits them in the short run. Sales should be the priority of any entrepreneur as it drives the business and keeps it going.
When efforts are made into bringing traffic to the business store through e-commerce marketing, it will bring sales and sales will cyclically bring more traffic. And when you make your first sale, you'll have to provide good customer support so that, as mentioned above, they come to your store in the future as well. Let this entire process give your brand its unique selling proposition instead of you deciding your brand's proposition thus making the customer create value and giving them a great customer experience that will drive your business to success.
Now that we have got this part clear, let us move on to examine the basic requirements for your e-commerce business before setting up a website and figuring out your marketing and sales strategies.
Product and product research
The very first thing you'll need is a product. This is a challenging part of wanting to start a direct-to-customer e-commerce business.
Once you have an idea of what product you want to sell, you'll need to do basic product research. You'll have to analyze why you think this is the product you want to sell.
Once you figure out this aspect, you'll have to research and understand the markup of the product, how much will it cost to make this product and in the current market, how much your profit will be. This is the basics of choosing a product and analyzing the logistics behind the choice.
Market research
You will have to conduct market research to analyze if your product has space in the market. Thorough market research will make you look at the competitors and their performance, and will help you set your price range.
So, a detailed market research will help you set up your business based on a data-driven approach.
Another essential factor they clarify is your target audience. We will dwell on this further in the next segment.
Business Plan
Based on your market research, you'll be able to establish your business plan.
One may wonder what a business plan is. Imagine a board where all your thoughts and ideas are put together, however, they are scattered and have no structure.
Now, when you examine the points and prioritize them, the board becomes a business plan that will highlight the business strategy.
Manufacturing
The next step in this process would be obtaining your products and this is largely based on which type of business model you will be using. If you are going to be making the products, then you will have to check how to maximize your efficiency to make the products by yourself. However, if you choose to get your products made from a manufacturer, then you'll have to find a manufacturer that fits your business budget and model.
A manufacturer works on a single type of product. So find one in your product/business niche to get a good quality product.
Setting up your brand
Before you can sell your products, you will have to come up with your brand identity and image. You will need to come up with a name for your brand that can be used across platforms. This becomes your business' primary identifier.
Your secondary identifier is a design i.e your unique logo. Your logo becomes your visual identifier that cements in the mind of the audience. Therefore, it is essential for it to be memorable, one that resonates with the brand's purpose and can speak for itself.
Target Audience
An important aspect of any business is the audience. Target audience is defined as a specific group that is the target of advertisements of brands and services. They are the people that upon interacting with any kind of content regarding the business has the potential to turn into customers. Therefore, your target audience is your potential customer.
Now, how to identify your target audience? It is a simple process. When you do your market research, especially when the focus is on your business competitors, you will identify their audience and customers. They either purchase or are interested in purchasing the products sold by your competitors, meaning they are interested in the products in your niche. Therefore, they also become your target audience.
Another way of identifying your target audience is to analyze the age and location of the people who might be interested in your product.
For instance, if your product is y2k-inspired sunglasses, as shown in the image below, then based on your research, you'll realize that the majority of the people who will be willing to purchase such an item would be girls or young adult women from the age of 16-25, living in an urban location where fashion is often a topic of cultural importance.

Thus, based on the information of your target audience, you can map out your marketing and sales strategy. This becomes an integral part of your business model as well.
E-commerce Business Models
A business model is a roadmap of how the business would make money with its product and the customer base in the market.
The business model aims at identifying 4 key aspects:
The product the business intends to sell
How does the business intend to market the product
The expenses the business will need to bear
The trajectory of turning the sales into profits.
There are components to a business model that you should be aware of.
Business models can vary in form and function but at the foundation, they have the basic components. Each business model functions on elements such as a unique value proposition, a viable target market and an advantage in the competitive environment- these elements are vital to generating revenue.
And the models are more than just about the income- it helps you consider and analyze the production/manufacturing costs and marketing values among many that will help in painting a holistic picture. Here are 10 such essential components to be kept in mind:
Value proposition: It is a factor in your product that attracts your customers.
Target market: This is a specific group of audience who would be interested in turning into your customer.
Competitive advantage: A unique factor of your product that can not be easily reproduced or replaced by the competitors.
Cost structure: This highlights the list of fixed and varying business-related expenses to maintain the functioning.
Key metrics: Metrics to measure your company's success.
Resources: This refers to the assets (physical, financial, and intellectual) of the business.
Revenue model: It is the framework that highlights viable sources of income.
Revenue streams: It refers to various means of generating revenue for your business.
Problem and Solution: It highlights how your business intends to provide solutions to your audiences' problems.
Profit margin: This is the amount of revenue that exceeds the business-related costs.
Remember these are variables that will change depending on the performance of the business and revenue generated.
Now, you may not understand from the get-go which business model components apply to your business. However, they will become more evident when you structure your business plan and the model will become the guiding vision of your business and its strategies.
Additionally, there are various types of business models and they are completely customizable, based on the industry or the business. The most common ones for e-commerce businesses are dropshipping, private labeling, wholesaling and warehousing, white labeling and subscription models.
Let us break down each of them.
Dropshipping
Dropshipping is a retail fulfillment method where a store doesn't maintain a stock of the products it sells. Rather, it orders and purchases from a third party which is then directly shipped to the customer. As a result, the seller doesn't have to handle the product or maintain an inventory. Dropshipping is a preferred business model as it requires less capital, lowers overhead, can be flexible due to location, and the products are easier to test and scale.
An example of this business model is Notebook Therapy.
Private labeling
Private labeling refers to the method when a retailer procures the product from a third party but sells it under its own brand name. Here, the retailer controls every aspect of the product such as the specification, packaging and pricing. It is a very common method because it is easily adaptable, and gives the retailer control over the production and pricing. However, this method also has a disadvantage in that it may hinder brand loyalty.
Kirkland Signature and IKEA are examples that use this business model.
Wholesaling and Warehousing
If you are looking to cater for the Business-to-Business industry then the wholesaling method is the go-to model. Wholesaling is a process where the product is sold to a middleman, who further sells it to the customer. Here, the middleman invests in setting up a store and handling all operations to run a business smoothly.
The purpose of this method is to maintain consistency when it comes to supplying the products to the intermediary business so that the demands of customers are always met.
Warehousing is a component of wholesaling that provides the business with the space for storing products that the wholesaler can flexibly supply to the customer via different channels, stores or vendors.
This is an important component as it ensures appropriate storage of goods, quality manufacturing of the products and their timely delivery. A well-maintained warehousing system is cost-effective and productive to the sellers and manufacturers as it provides a single space overview for assessments and estimations.
Alibaba, the eCommerce business, employs the wholesaling and warehousing model.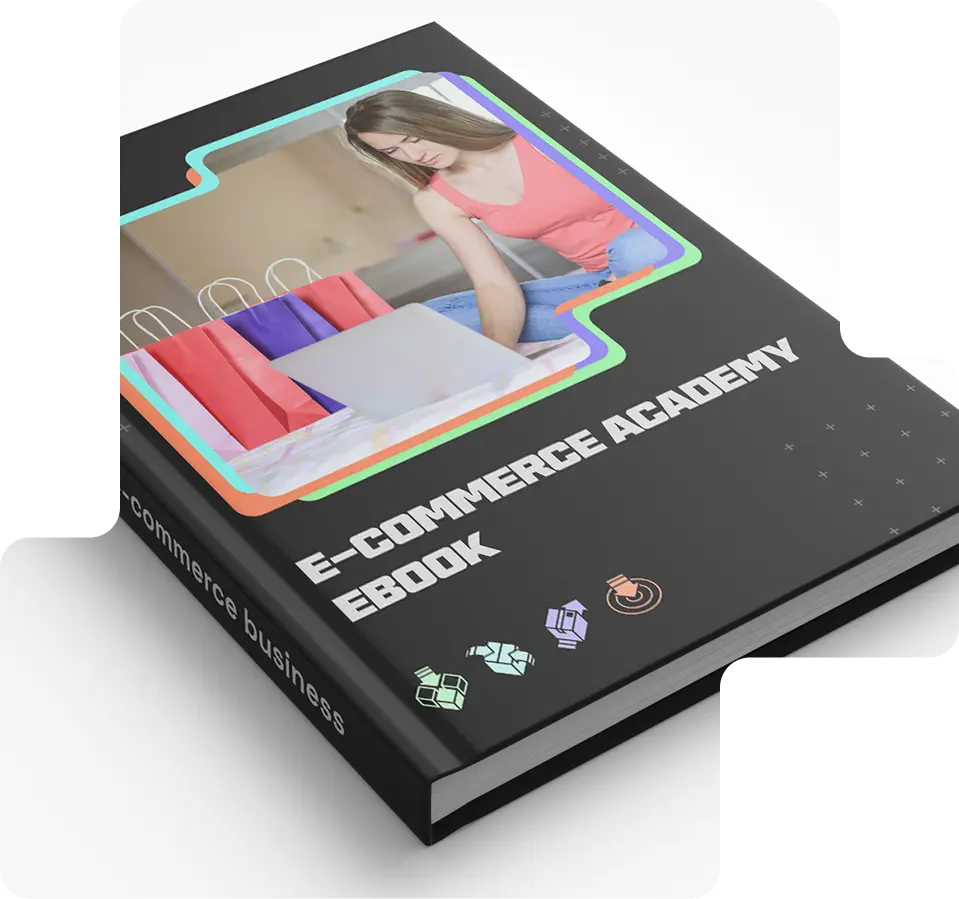 In a hurry? Don't worry, we got you covered. Download the ebook version of this page and read it anytime!
White Labeling
White labeling is a method where products are sold by retailers under their own branding and logo while the products are manufactured by a third party. It happens when a manufacturer of an item requests the brand to purchase and market them as their own.
This method has various advantages like a single company will not have to go through the process of creating and selling the product; one concentrates on producing the product and the other on marketing it. This saves the company time, energy and money for manufacturing and marketing.
This business model is most popular in the cosmetics and beauty industry- for instance, Kendo is the manufacturer, providing products to brands like Marc Jacobs and Fenty Beauty.
Subscription Model
A subscription-based business model is where the customers pay either a weekly, monthly, or yearly fee in exchange for your product. The customer can renew their subscription over and over again, allowing you to leverage your customer relationship to generate a steady source of income.
This model benefits both the company and the customer. A customer can conveniently and automatically repurchase your product and the business can focus on customer retention and future sales instead of re-engaging them frequently. Other benefits include prediction of revenue, decreasing the cost of customer acquisition and maintaining a strong customer base.
These are the business models that you can examine and apply to your business plan depending on your product/service.
Netflix is the best example for this business model.
However, one crucial aspect of starting an ecommerce business (or any business for that matter), there are certain legal terms and conditions. In the next segment, we will be looking into the legal formalities that need to be fulfilled to start an ecommerce business.
Legal formalities to start an e-commerce business
There are various legal formalities one has to fulfill to ensure smooth operations of their e-commerce business. These legal entities will support your business and maintain the industry standards, endorsing safe and legal business practices.
Choosing your Business Name
Once you have solidified your business plan and your brand identity. As we mentioned earlier, it is crucial to have a unique name not only will it help with the brand identity. Your brand's name has to be unique, one that hasn't already been claimed by another party. Therefore, before choosing your business name, conduct thorough research on legal forums such as the Trademark Office
Choose a Legal Structure for your e-commerce Business
After you have chosen your business' identity, you will have to examine which legal structure your business falls under. This structure will be followed by its legal and financial implications that can support your operation. The business often comes under structures such as sole proprietorship, general partnership, LLC, or a corporation. Each of these entities has its perks and drawbacks, so it is recommended that you consult a legal professional for advice. They will guide you to fulfill the legal requirements that will help you start your business operations.
Apply for an EIN
An Employer Identification Number or an EIN is a nine-digit number that can help separate your business and personal finances. Although not all business structures require this, it still can be helpful in the tax component of your business.
Business Permits and Licenses
After applying to EIN, your next step should be getting your business licenses or permits that are required by your city/state to operate legally. This depends, however, on your business structure.
There are various types of permits and licenses such as
Trade licenses
Professional licenses
Sales tax permits
Building and construction permits
Health and safety permit
However, since most e-commerce businesses are home-based, they may not require as many business licenses and permits. But checking with your legal professional is always a safer option.
Collecting Payments
Your business plan should include a proper set of terms and conditions that your customer can have access to when they are purchasing your products. These should include terms of payment and refunds, delivery, shipping, and liabilities. And d set these terms based on the laws and jurisdiction of your business location. This will ensure protection from the legal system in case of legal issues. Additionally, this will also help during fraudulent events that can be damaging for your business, financially or reputation-wise.
Thus, it is advised to maintain track of all your payments and refunds via a proper payment processor.
Cost of Starting your E-commerce Business
Now that we have looked at the steps involved in starting an ecommerce business, we still have to go through the most important factor of it all: costing.
Budget-wise, starting an online business saves you money on a variety of costs such as rent, property insurance, furniture, and more than typical brick-and-mortar stores will have to consider. Having said that, several different costs apply to an e-commerce business to ensure a smooth start.
And it is hard to predict the total cost of starting an ecommerce business. The cost will depend on the type of e-commerce business you are starting, the software/platform you choose to host your store on, the business model you choose, etc. Therefore, you should think about your budget when you start and keep strict track of all your expenses as you and when you make payments.
You will be making payments for these components of your e-commerce business:
Business licenses and permits
E-commerce software
Website hosting
Payment processing system
Inventory and shipping
Marketing
Customer relationship management
Employees
Equipment
Let us now move to the next stage of your e-commerce business, which is building your online store.
Building an Online Store for your E-commerce Business
Now that you have your legal knowledge and financial knowledge down, let us discuss building your e-commerce business and its store online.
First, you will have to choose your ecommerce hosting platform such as WordPress, Shopify, Squarespace, etc. These platforms have various e-commerce business templates you can choose from, therefore coding knowledge is not a necessity. However, depending on your requirement and budget, you can also decide to create and launch your website if you have the knowledge or can invest in a web developer and a UX/UI designer professional.
When setting up your e-commerce store, choose the theme based on your brand identity and image, and your audience and pricing. The interface should also be user-friendly to ensure a seamless experience for your customer.
Make sure to showcase your product in a manner that best reflects the actual physical product. Ensure that the images and videos are of great clarity and are aesthetically aligned with your niche. Out-of-place design and imagery may not make the product seem enticing to the potential customer.
Additionally, do not forget to mention the product description, specifications, delivery time, and pricing. You can browse through your competitor's website to gauge and understand how you could set up yours, layout-wise and language-wise.
Conclusively, set up your other external platforms for your business and sync everything together to ensure smooth operation. And once your website is ready to take orders, try making a test order for yourself to understand if the website works smoothly. You can edit and update your website as per your requirements or business standards, both components that are subjected to change.
Marketing your E-commerce Business
After setting up your e-commerce business store and having your stock ready for sale, you will have to next start applying the marketing strategies you decided upon when building your business plan.
Now, there are a variety of strategies that are available for marketing purposes such and they can be either paid or organic solutions.
Search Engine Marketing i.e SEM focuses on paid tactics to gain visibility on the search engines. It is known as PPC or Pay-per-click. Google Ads and Social media ads fall under SME. In Google Ads, you can start paid campaigns where you'll have to pay for keywords and goals for advertisement purposes, search ranking, etc. For Social Media ads, like Instagram Ads, you'll have to set up your goal, a target audience, the number of days for the ads to run and the budget for ads. The same tactic works for Facebook ads, LinkedIn ads, etc.
Search Engine Optimization (SEO) focuses on optimization of the eCommerce websites by working on technical SEO, on-page SEO, off-page SEO and content strategy to best rank on search engines.
Technical SEO focuses on the operation of your site, on-page SEO factors in the content outline like the title, meta descriptions, etc. And off-page SEO focuses on improving the authority and authenticity of a website by connecting it to other relevant sites by adding outbound links, PR, etc. Content is an important aspect of SEO- your content strategy should align with the search factor of the search engines. This goes beyond using keywords and copywriting.
These tactics can be fairly easy to set up. However, if you are not well-versed with how these services operate and function, then hiring a marketing specialist is the best way to go.
When you start making sales and your business has picked up smooth operations, you should start keeping a track of which marketing strategies are working and which ones aren't. Marketing strategies online do require investment therefore, it is vital to keep a note of them so that your finances are not being invested in something that doesn't help in generating revenue.
Tracking and analyzing marketing strategies can also help you adjust and update your strategies, in a manner that works best for your e-commerce business, as time progresses.
Tips to Remember when entering the E-commerce Business
As thrilling and exciting it will be to start your e-commerce business venture, there are some tips to keep in mind:
For the first year upon the launch of your e-commerce business, it may take some time for you to break even. Whatever revenue you generate, will go back into maintaining the business operations.
It is worth reiterating: know your target audience.
Ensure that the products you plan to sell are in-demand. The demand and supply chain is essential to keep the business running. And keep a track of your stock and create sales boosting tactics by running limited-time sales or run an offer.
Experiment with Marketing since the digital marketing space is constantly evolving.
Backlinking and out-bound linking will ensure the longevity of your business as it includes adding links of relevant business in your niche, helping build authenticity and your own space in that niche.
Conclusion
As challenging as it may seem, it is exciting to build and start your own e-commerce business. Due to the fast-paced environment of the digital space, you will rapidly learn and constantly grow. All the processes such as choosing the product, evaluating its value and manufacturing, building your website, and marketing and sales, can make you feel dizzy due to information overload. But once you sit down and plan thoroughly, it will be a rewarding experience.
We hope that this guide proves to be a vital resource and helps provide clarity on the subject. We wish you good luck with your venture.