Scale your e-commerce business with Shopify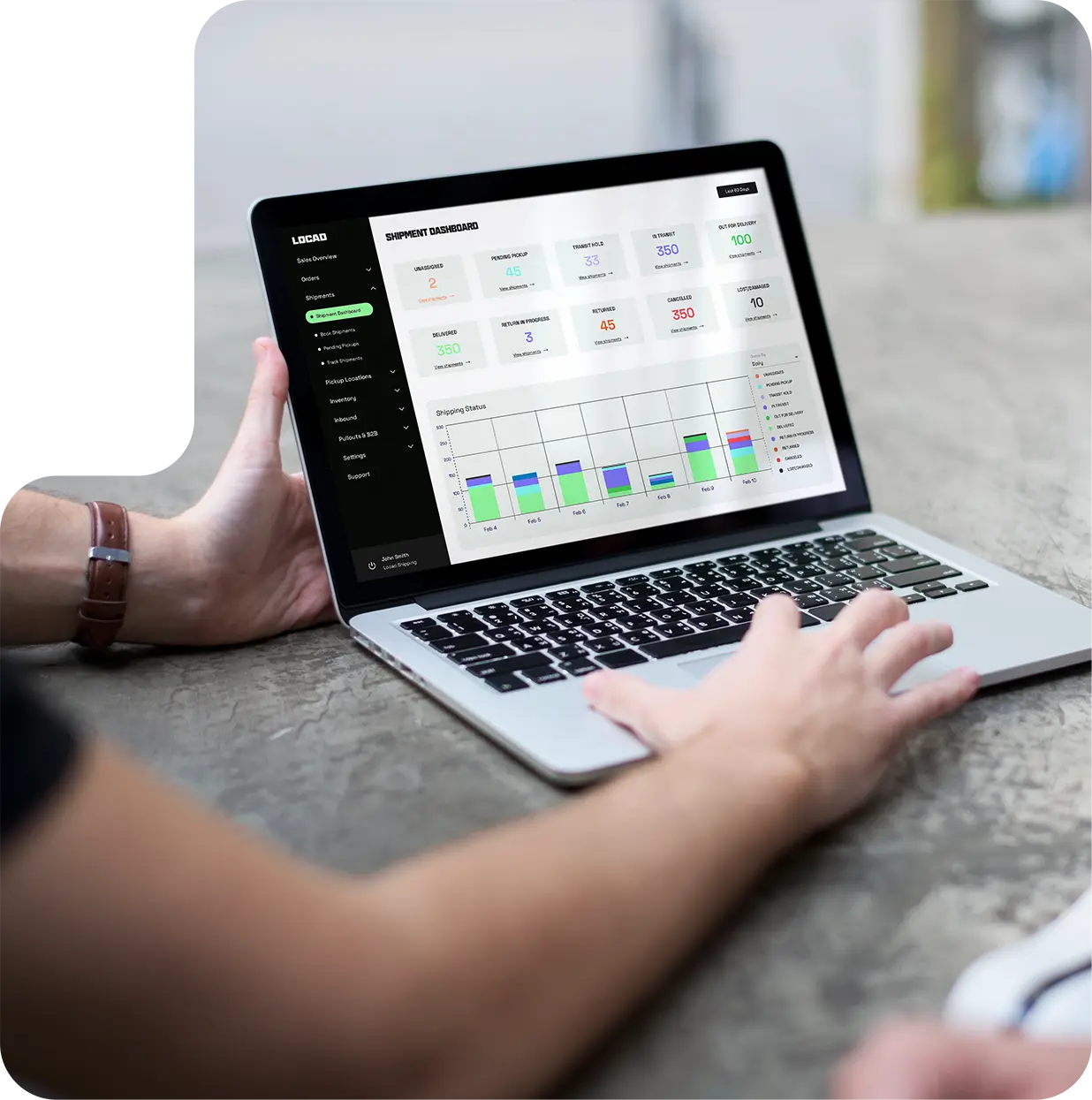 Locad is the smartest way for Shopify sellers to ship orders quickly and cost-effectively. The Locad integration with Shopify has you covered as our service will automatically handle inventory management and fulfillment, so you can focus on growing your business.
Shopify is a leading global e-commerce company that provides businesses with tools that help them establish a thriving online presence. Shopify empowers customers with an incredible platform and services engineered to be reliable while still delivering an unmatched shopping experience for consumers. Shopify powers over 1.7 million businesses in more than 175 countries around the world.
Benefits of Locad and Shopify Integration
Omni-channel Distribution
Sell your products across multiple sales channels by centralizing and auto-syncing inventory across all platforms.
Locad can provide you with a quick overview of all orders across all sales channels. We do this right from your control tower and give you access to up-to-date data such as stock levels, order statuses, and more.
Maintain an efficient and in-depth overview of orders from all your different sales channels, or stores. You'll know the status of your stock levels, as well as any new orders, across all your locations.
Real-time Stock Synchronization
Locad's real-time stock synchronization updates your product information across all channels whenever there is any stock movement. That way, you're always up to date with your inventory levels. And if stock becomes depleted we'll alert you automatically so that you can order more before it's too late. This way, we help you avoid overselling due to out-of-sync inventory levels while making sure your sales opportunity isn't limited by a separate stock pool for each channel.
Auto Sync New Product Information
With Locad, you don't have to manually update product information across different systems. We'll automatically sync new products from your marketplace or e-commerce platform to our system.
Here's what the Locad + Shopify Integration does for you
When you connect Locad with Shopify, the fulfillment process of your company is automatically and seamlessly managed via the Locad API.
When you upload products to your Shopify marketplace, Locad will automatically sync them and assign them to your inventory. This helps ensure that all of your products are connected to a centralized system.
With Locad, all your Shopify stock is synced in real-time across warehouses and integrated sales channels. Whenever your stock is inbounded or a new order is placed by your customer, that information is immediately synced across our network of locations and updated for any customers visiting your online store.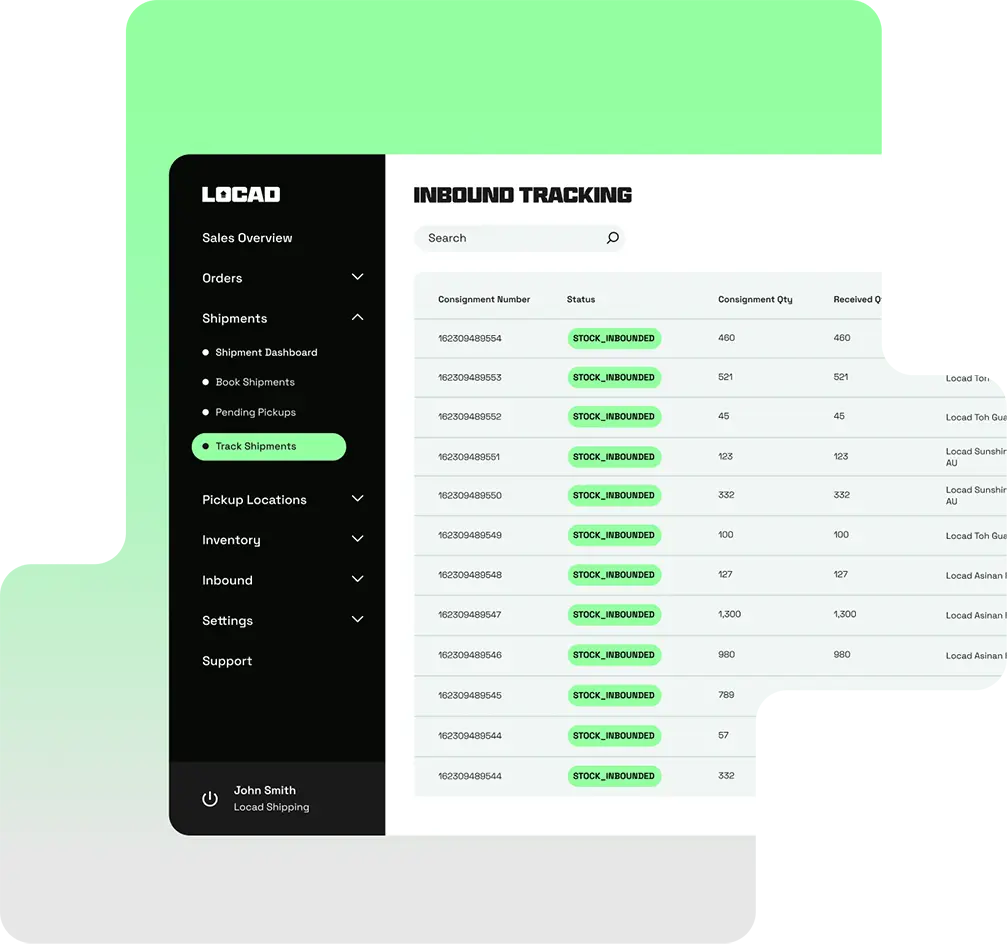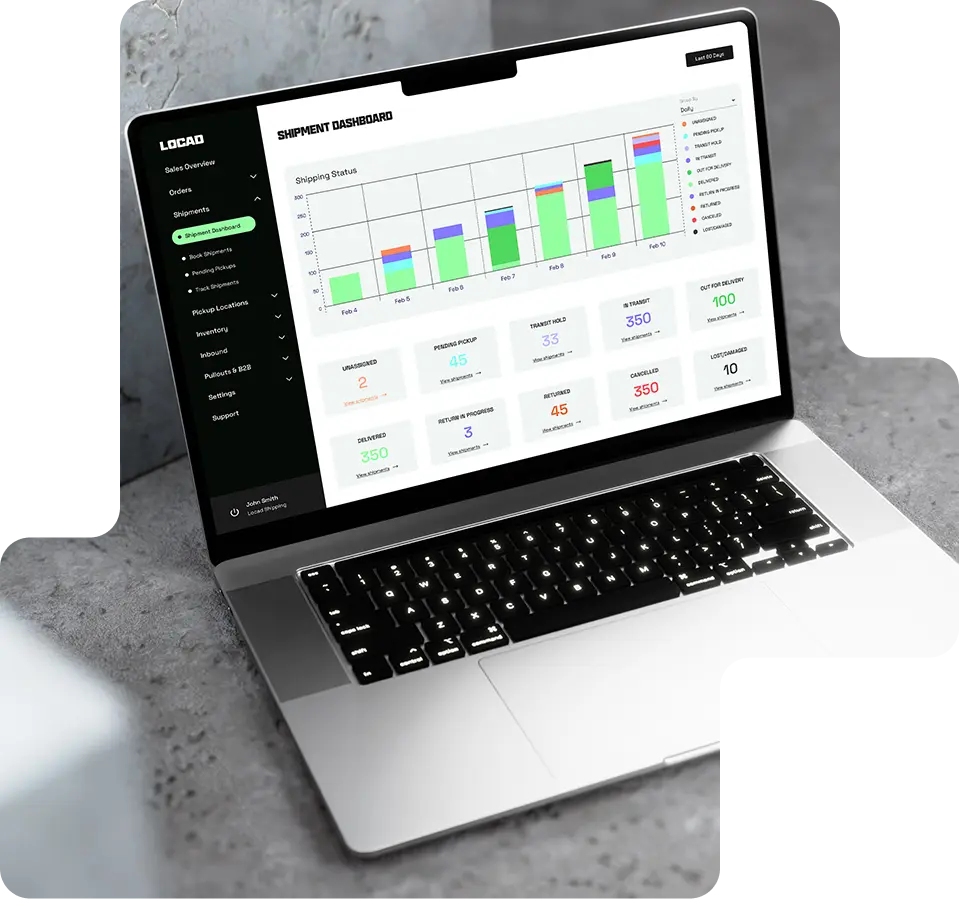 When a new order is placed on Shopify, Locad fetches the order information and seamlessly feeds it into our system for fulfillment.
If you have an updated order status, you can check it directly on Shopify thanks to Locad.
If you want to fulfill orders from multiple locations, Locad's system supports Shopify's Multi-location feature which provides you with control over which location you wish to fulfill your order from.
When you integrate your Shopify store with Locad, our system will evaluate which shipping carrier would be the most optimal for your customers.
Enable seamless selling with the Locad + Shopify Integration
Got any questions about this integration?
Learn more about how our other integrations can help your business?
Check our some similar integrations with Locad