Any e-commerce website relies on steady traffic. Not just any traffic, but high-quality and relevant traffic. That's where e-commerce SEO is instrumental in increasing the visibility of your online store on the internet. It helps you rank higher than your competitors and gain more visibility without having to spend more on paid advertising.
The more website traffic you attract, the more opportunities you have to convert a website visitor into a customer. And as your conversions grow, you get more orders, and your business revenue increases. When you get high-quality, organic traffic with a little SEO magic, who doesn't think that's a good deal?
However, between all the SEO industry jargon and the ever-changing search engine algorithm, things can get a bit confusing. That's why we've created this comprehensive guide on how to crack e-commerce SEO for your online store.
What is E-commerce SEO?
E-commerce SEO is a set of activities to optimize your website in order to increase the website ranking on the search results. A comprehensive e-commerce SEO strategy will not only help your online store appear on top of the search results but also feature it on relevant searches. This way, your store stands a better chance of getting noticed, attracting more traffic, and creating more sales opportunities for your e-commerce business to grow.
Essentially, e-commerce SEO involves activities like optimizing descriptions with relevant keywords on product pages and acquiring backlinks from reputed websites. E-commerce SEO also includes operations that improve the accessibility of your site. You might consider adding captions and alt-text to rank product images across popular search engines like Google, Bing and Baidu, and more.
While getting your e-commerce online store on the first page of the search result is always the goal, e-commerce SEO is key to online brand discovery and curating a seamless shopping experience. That's why it's important to dive deeper into how it works and the impact e-commerce SEO can have on your online e-commerce website.
Why SEO Is Critical For E-commerce Success
The e-commerce market space is extremely competitive. Once you launch your store, you compete with emerging players and established giants to rank at the top of the search results.
That's where your potential shoppers are looking. Miss that converted spot and you're likely to lose out on a lot of high-quality traffic, potential customers, and business revenue. So how does E-commerce SEO matter?
Brand Discovery: For someone who is new to the market, not many shoppers may recognize you. So it may look like an uphill battle to capture the market share. With e-commerce SEO, you can optimize your e-commerce website to appear on the first page of search results. This gives your website more visibility and will attract more customers who in turn will get familiar with your business.
Simplify Product Search: You know what people are searching for and you offer them on your website. E-commerce SEO can help your products appear directly on search results along with the blurb and price. Offer the most compelling product with an appealing price tag, you're likely to sell more with a solid first impression right on the search result page.
Lower investment: While paid advertising helps you list your business for popular search, it gets expensive in the long run. On top of that, ad blockers and customers' willingness to look past advertisements can impact your paid advertising efforts. Applying e-commerce SEO for your website lets you gradually get a share of organic traffic without having to invest heavily.
How To Do E-commerce SEO The Right Way
E-commerce SEO may look like a herculean task especially when your online store has lots of pages that host a huge variety of products. With a well-planned strategy, you can reap long-term benefits and improve your site's visibility.
Let's take a look at the essential elements that your e-commerce SEO strategy should include.
keyword research to identify relevant keywords
Site structure and architecture based on keyword research
On-page SEO functions like title, description, content optimization, etc.
Technical SEO to ensure that the website is secure and flows properly.
Local SEO functions that can help build trust with Google and boost visibility,
Content marketing to increase organic traffic.
Link building to improve the authenticity and authority of the store.
How To Find Keywords For E-commerce Pages
The primary step of any SEO campaign is keyword research. When it comes to on-page SEO for an e-commerce website, relevant keywords with high search volume bring in high-volume search traffic to your site.
There are four factors that one needs to pay attention to when it comes to creating your own keyword list:
Intent
Keywords can bring you traffic. But the goal of your e-commerce SEO is to bring the right kind of traffic to your website. Even when you rank high through high-volume keywords, it doesn't help your e-commerce store because the traffic that comes by doesn't convert.
Thus, you should ensure that the keywords are highly relevant and target the visitors at the right stage of the sales funnel, prompting them to take the desired action.
Every stage of the sales funnel requires relevant keywords, and when you do your research, you can easily identify them. And these fall into four categories:

Informational Keywords: Informational searches are when users are looking to find answers to specific questions or general information. Use keywords that educate your visitors on what you do, and help them shop better.
Navigational Keywords: Navigational searches involve customers looking for a specific band, site, or page. People performing a navigational search know your website at this point. Use keywords that help them get closer to your products.
Commercial Keywords: Shoppers who perform a commercial search are interested in products and are probably evaluating them. Keywords used for this search should help them finalize their choice and push them further along the buyer's journey. Commercial keywords can be around product comparisons, discounts, and offers around a particular product.
Transactional Keywords: Transactional searches demonstrate a shopper's strongest intent to either buy the product or take immediate action. Keywords for this kind of search should be able to convert traffic to sales- a visitor to a customer.
Optimizing the content on your page with keywords that align with the sales funnel stages, helps you increase visibility for different stages of searches. It also helps you attract a relevant kind of audience to your online e-commerce store.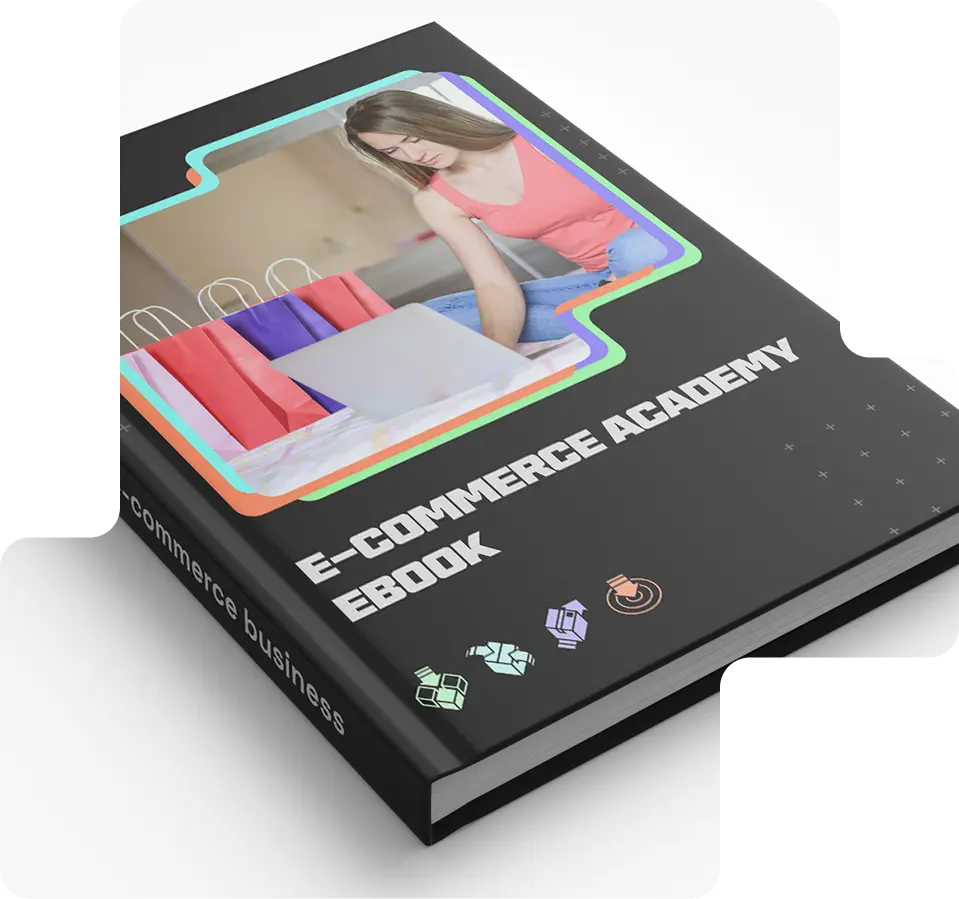 In a hurry? Don't worry, we got you covered. Download the ebook version of this page and read it anytime!
Search Volume
Keyword search volume is another important factor that needs to be considered as a part of your keyword research. It tells you the number of times a keyword is searched for within a specific period of time.
Based on your industry, the search volume of keywords may differ. However, your keyword research strategy should be a healthy mix of high volume and low competition. Here's how to pick the right keyword based on the search volume:
Pick high volume keywords that don't have high difficulty
Avoid low volume keywords because your content will rank for search queries that not many people are interested in
Identify keywords that closely match your industry, this will help you narrow keywords with a good search volume
Pair high volume high competitive keywords with medium volume and low volume keywords with low competition
Maintain a mix of seasonal and evergreen keywords in your keyword research so that you can optimize your content for special events and sales
Search volume is a critical factor in your keyword research. It helps you fine-tune your keyword list by removing irrelevant keywords that won't benefit your SEO strategy.
Relevance
High search volume and the right intent can help you, but you also need to choose keywords that are relevant to what your site offers. It helps search engines determine what your content is all about and whether it should rank for a search query.

Keyword relevancy is important to identify whether your content provides the right value and experience to a user. When a visitor performs a search, lands on your e-commerce site, and completes their journey, the search engine understands that the keyword is highly relevant to the search query and will reward you with a higher ranking.
Ensure that you include relevant keywords, during your keyword research, that closely associate with what you can offer as an e-commerce business. It helps you in getting noticed on the search results and also attracts good quality leads to your online store.
Keyword difficulty
Keyword difficulty or keyword competition helps you determine the difficulty of ranking your content in the organic search results for a specific keyword. The keyword difficulty is measured by comparing different parameters like content quality, page authority, and domain authority.
At any given time, if a customer is trying to make a purchase and runs a search query, they are likely to see:
Industry competitors: Other e-commerce online stores selling similar products and are ranking for the same keyword
Other keyword competitors: Content that is actually ranking for the keyword that you want to target.
While these categories of competitors can overlap, it is important to include a healthy mix of low and high-difficulty keywords at the beginning of your keyword research.
While e-commerce businesses may occupy the converted spaces of the search results, you can capitalize on opportunities that high-volume, low-difficulty keywords bring in. And once your domain authority increases, you can start going after high-difficulty keywords.
On-Page SEO: How To Beat Your Competitors
On-page SEO are a set of activities to optimize the pages of your e-commerce website to improve user experience and boost its rankings on search results. When you the on-page SEO is on point, you help Google and other search engines understand your page, the structure and the content better. These signals help search engines to process your website better and rank it appropriately.
Let's dive into different types of on-page SEO you need to focus on:
Choose the right URLs
Your URL should be easy to read and interpret both by people and search engines. By including the main keyword in the page URL, you help visitors understand what the page is all about.
Best practices for page URLs:
Ensure that your URL is short and has a maximum of 60 characters
Use hyphens instead of underscores as separators
Keep the URL relevant to the page
Use lowercase letters
Avoid stop words like a, an, to, for, etc
Limit to one or two keywords. Do not stuff your URL with keywords.
Your Title Tags
The title tag appears on the search results above the meta description. It helps the visitor gain a context of what your page is all about and why should they care enough to click the link. A strong title tag should attract attention with powerful keywords and increase traffic to your page.
Best practices for title tags:
Use the primary keyword of your page in the title tag
Include your brand/business name
Keep it 50–60 characters long for mobile searches
Create unique title tags that appeal to your shoppers
Meta Descriptions
Meta descriptions are a short summary of what people can expect when they click a link on the search results page and land on a page. While a meta description doesn't directly impact SEO, it is integral in creating a positive user experience and increasing click-through rates.
Popular search engines have constantly replaced the meta descriptions of a page with their own version. This shouldn't stop you from creating your own unique meta description matters for pages of your e-commerce website.
Best practices for meta descriptions:
Ensure your meta descriptions are not longer than 155 characters
Include a call to action at the end of your meta description
Incorporate your primary keywords and key search terms
Use active voice and action words to create unique meta descriptions
Summarize your page content effectively
Headings and Subheadings (H1, H2, etc.)
Using headings can help structure your page for shoppers to easily consume your content. When it comes to search engines, these headings offer cues on what the content after the heading will contain. It signals how you have organized content on the page of your e-commerce website.
Headings H1 and following it up with multiple H2s and H3s help you set a good hierarchy for your page. Use H1 to introduce your topics. H2, H3 all the way to H6 can be applied to break down the topic and add granularity to the content that your page covers.
Best practices for headings:
Include only one H1 for a page which should always be the main heading
Include keywords in H1s and H2s. Do not force fit your keywords in all the headings
Keep your headings under 60 characters
Optimize your headers to match long tail keywords to increase the likelihood of becoming a featured snippet
Images
Images make your content engaging and also contribute a lot to user experience and SEO. You add accurate labels and optimize your product image to rank on search engines. This increases the number of times your brand appears on the search results and is again a great way to generate traffic.
Best practices for images:
Use the product name and the keyword as the image name
Provide descriptive alt text to make images accessible to visually impaired shoppers. These alt text also helps offer context when the images take longer to load.
Choose the right image file type (JPEG, PNG, and GIF) based on the kind of compression you need
Optimize image based on your e-commerce website and for mobile shopping experience
Schema Markup
Schema markup is the tech language or vocabulary that search engines use in order to crawl and understand your site. To provide more context, you can organize your content as structured data and represent it through a schema. Here schema is the language that gives search engines context and your data on a page is represented as a structured data.
For any e-commerce website, product markup schema is important. It lets search engines list your products in a detailed manner for searchers. Incorporating schema data to your site can help include data like pricing, availability, delivery time, review data, etc. While getting listed on the search results is at the discretion of a search engine, having relevant schema markup increases your product's chances of rich results.
Rich results are beyond the standard text results, they can be a combination of images, carousels, real-time map locations and more. And getting a rich result implies more real estate for your e-commerce business website.
Best practices for images:
Technical SEO Clean Up
Technical SEO is a type of search engine optimization that goes unseen by the visitors. But it ensures that your e-commerce site satisfies the requirement of popular search engines to for a better organic ranking. When done right, technical SEO can ensure search engines can access all relevant pages on your website and consider them for ranking.
Here are some ways strategies that you must consider on the technical SEO front
Website architecture
Your e-commerce website should be well structured and pages should be organized in a way that makes it easy for customers and search engines to navigate. While outlining your website architecture, you need to consider:
The path of your URLs
Navigational menus present in your website
Product categories to organize your product pages better
Breadcrumbs structure that aligns with your navigation
Interlinking to help customers swiftly access products/content that they want faster
For instance, your blog homepage clusters all the individual blog posts together. This helps the bots understand the relation and the flow between the pages.
Best practices for a good website architecture:
Cluster related content together
Focus on creating a simple and straightforward hierarchy structure
Link your pages to ensure proper navigation and avoid orphan pages
Identify and fix canibalization issues
Page speed
Patience in this fast-paced world is a luxury. A shopper lands on your e-commerce website either to explore the website or buy. A longer website loading speed simply prompts them to explore another site to shop. And that could be your competitor's site.
A bad page speed implies that more customers are likely to drop off causing a higher bounce rate. Site speed is also not just important for user experience and sales conversion, it is a key ranking factor for many search engines as well.
Best practices for improving page speed:
Analyze your e-commerce website's page speed with Google's PageSpeed insight
Optimize your product images to reduce the page's loading time
Reduce redirects as much as possible
Audit all the plugins you use on your e-commerce website
Use caching to speed up your website loading time
Redirects
Say your e-commerce store had a flash sale. But the content and marketing efforts to promote the ad still generates traffic to your online store. When shoppers click the link, you cannot simply direct them to the sale page. Instead you need to take them to a relevant page which explains that the sale is over, and that they can check existing offers on your online store.
That's where reedirects help. They simply take shoppers and search engines from a temporarily or permanently inaccessible URL to a relevant, functioning one.
Best practices for redirects:
Redirect pages that search engines have indexed and rank
Avoid creating redirect chains where there is more than one redirect from the source URL to the destination
Ensure that you redirect to thematically relevant pages for a better shopping experience
Ensure that a page with discontinued product on your e-commerce website redirects to a relevant alternative
Internal linking
Interlinking is when you link from one page in a website to another page within the same website. These internal links help you establish authority, structural hierarchy and offers better navigation on your e-commerce site. When you publish a new product page and forget to link it, your search engine might miss it when it tries to crawl your website.
By using the right internal links, you help search engines understand the relevance of the pages, the relationship between the pages, and the value of pages.
Best practices for Interlinking
Do a site search to identify interlinking opportunities for a given product page
Refer your e-commerce website architecture to link pages internally
Increase page authority by linking newly created product pages to best-sellers or home page
Avoid linking to redirected pages/ discontinued product pages
Thin or duplicate content
Thin content is where a page e-commerce product page doesn't offer much value. It doesn't offer much information and satisfy intent which brought a shopper to your e-commerce website in the first place.
Duplicate content on the other hand is the existence of multiple webpages on your e-commerce website with nearly identical content.
Having thin and duplicate content pages on your website makes it difficult for search engines to figure out which version should be indexed.

Best practice to fix thin or duplicate content:
Use canonical URLs or no index tag for the page
Look out for duplicate issues that arise due to HTTP and HTTPS versions, end slash and no end slash version or www. and a non www. version
Avoid thin content by adding e-commerce pages that are high quality, in depth and offer a lot of value
Mobile responsive
Shopping behaviours have experienced a dramatic shift thanks to the internet and smartphones. The change has been transformative to the extent that search engines have begun mobile-first indexing where they prioritize the mobile version of your e-commerce site over the desktop version.
You need to ensure that your e-commerce site offers an optimal shopping experience for shoppers who access your site from their mobile devices.
Best practices for a mobile friendly e-commerce site:
Check if your site is mobile friendly with Google's Mobile-Friendly Test tool
Explore and find out the best approach to creating a better mobile experience – Separate URLs for desktop and mobile website, dynamic serving or responsive design
Optimize your e-commerce product and website images for mobile devices
Optimize your e-commerce website page content for local searches
Include conversational keywords to make your e-commerce website voice search friendly
Hreflang
If you are an e-commerce website that's opening up to international markets, it is important to make your website content accessible international customers. A hreflang tag is a HTML tag that lets the search engine the language used on a specific page of your e-commerce website.
If your Hreflang tag is set to Th, then it indicates that any shopper with an IP from Thailand should be served the Thai version of a webpage they want to access. These tags are important as they help signal the site page relevance and helps in avoiding penalties of duplicate content.
Best practices for implementing Hreflang on your e-commerce site:
Hreflang tags work in pairs. If a english page has a Thai variant then the Thai variant must have a hreflang pointing to the english variant of the page
Always include a default hreftag in case there are no appropriate language variant available
Always double check the country code before adding the hreflang tag on your e-commerce site page
Canonicals
Canonicals are used to convey to the search engine that the specific page on your e-commerce website is the original and master copy of a page. When search engines crawl two pages containing similar content, it may not know which page to choose and index.
Using these canonical tags can help prevent errors and issues caused by duplicate content or identical content that appear on various URLs. Essentially, this tag highlights to the search engines which version of the URL you want to present.
Best practices for implementing canonical tags:
Use canonical tags to avoid penalty that arises due to duplicate content
Do not use canonical tags to pages that are active redirects
Always add canonical tags to your homepage
Always remember to use the canonical tag along with the hreflang tag
Avoid using multiple canonical tags on the same page as the search engine will likely ignore both
Sitemap
A sitemap is a file that provides search engines with the information about the pages, files, videos of your e-commerce website and the connection between these elemets. Search engines use this file to have the bots crawl through your site efficiently, helping underline which pages are important to the site and the updates regarding certain information about the files.
Best practices for creating efficient sitemaps:
Avoid including no index URLs to e-commerce store's sitemap
Prioritize high quality pages on your e-commerce site to direct crawlers to those important pages first
Include only canonical page URLs on your sitemap
For e-commerce websites with a large number of pages, consider creating multiple sitemaps
Link Building Strategies
While your technical and on-page SEO strategy can help draw high quality traffic to your e-commerce store, you also need to focus on building authority outside your website. That's where you'll have to look at link building activities to increase how often your e-commerce website and products are mentioned across the web. Think of link building as a way for reputable websites recommending your e-commerce business by citing your pages in their content.
Here, links and backlinks work as the citations. The number of links, their quality and their relevance improves your site's authority, site quality and trust. But as a new e-commerce business, how do you get other people to talk about you? Here are some of the strategies you need to look out for
1. Resource page link building
Resource page link building is one of the easiest ways to win link back to your site. It helps you get featured on web pages that essentially curates and links to third party sites as resources to help readers.
For e-commerce business, getting featured on a resource page like, top ten apparel companies that offer mind blowing discounts could be a starter.
The advantage here is that you get targeted traffic to your site when the resource page:
Is by a website with high domain authority
Included an anchor text that links to your site is relevant
attracts enough traffic for shoppers to click and visit the backlink pointing to your e-commerce website
You can easily find these resource pages by using this search query
inurl:[your niche] + resources
2. Partnering with influencers
Another form of link building strategy is partnering with influencers. Here you reach out to a blogger or "influencer" and propose to them to add your site backlink to their resource page, where they share information about the products and services they to their followers.
This is more effective than resource page link building as here you have the opportunity to create a customer-business relationship with the visitors of the blogger's site.
All you need to do is to reach out to the influencers and request them to feature your e-commerce site on their resource page.
Before approaching a blogger or influencer, you need to ensure that:
The link you want them to feature adds value to the page
The blogger/influencer has covered content relevant to your target audience and industry
The website has a large and active audience following
The method to reach out to the blogger is their preferred contact method otherwise, it is likely that they will ignore your request
Remember to reach out to the right person and avoid being pushy with your request. Remember to build long-term relationships through this approach to convert more such possible opportunities in the future.
3. Broken link building
Broken links on a resource page impacts the user experience negatively. This could be because the third-webpage a link points to could have been updated, deleted or given a new URL. While this is bad for the resource page and the third-party site, it could mean an opportunity for your e-commerce website.

By definition, broken link building is the process of identifying "dead" links present on resource page and replacing them with a link that directs back to your website.
You can find dead links by either using paid solutions like Ahrefs or free solutions like the google extension like check my links.
Once you have a list of websites with broken links, reach out to those website owners and present them with the opportunity of using your information for that broken link, and it is a win-win situation.
4. Stealing competitor's links.
When your competitors rank well for a keyword, it could imply that they have a good backlink profile. When you study your competitors backlink profile, you can observe the sites that link to them. With quality content, there are high chances for these sites to link back to you as well.
Once you compile a list of possible places your competitors get a backlink from, you need to sift through the list to identify:
Why your competitors got featured
The value your competitors offer to the page
How can you make a better and compelling pitch to get featured on the list too
Once you have your answers, you can reach out to these sites and pitch why your e-commerce site should be featured on the page and discuss the benefit it brings to them.
5. Guest posting
Guest posting is a highly sought after linking strategy. Posting your content on other sites help you reach newer audience and raises brand awareness. For a successful guest post, create high-quality content, add links in the content page that directs towards your site and arrange to get this content published on another website.
Once your guest post is published, new readers may check out your post and even land on your e-commerce website, giving you the opportunity to convert them into real time customers.
A successful guest post strategy will include:
Determining your goals
Identifying high authority sites that accept guest posts
Analyzing winning content niches that forms the crux of your guest post
Creating a compelling pitch for the site owners to accept
Working a great bio that links to your e-commerce site
Forming a great rapport with the site owner
Once your post is published, you can also, as an extra measure, interact with the comments on your guest posts, observe the reshares on social media to track performance. Set up Google alerts when your post is shared so that you can reach out to thank the ones who shared your post.
Measuring SEO Success
Once you have SEO strategies in place, you need to measure the performance. This will let you identify gaps in your strategy and will help you optimize your approach accordingly.
Now, there are various ways in which you can track your SEO strategies. But narrow them down to specific metrics that are crucial to your site and business.
When it comes to organic, on page SEO, remember to track:
How your page ranks on search engine results
Organic traffic like the number of visitors that come to your website
Session time to identify if the traffic stayed on your page for a long time
Bounce rate to see how many people dropped off without engaging further
This lets you optimize your e-commerce website content by identifying weaker pages and optimizing the content.
Analyzing your e-commerce site's traffic also gives you a fair idea of the popular regions most visitors come from, whether they use search engine to get to your site or through social media. This gives you a fair idea of the social channels that work well for you and the areas that you need to improve.
Click-through-rate or CTR highlights how many people have clicked on your site from SERP. This metric can be used to track the effectiveness of the title tags and meta descriptions on your e-commerce pages.
Conversion rate is the most important metric as it represents the overall impact of your SEO strategy with regards to the sales. Through this metric, you can find out the number of visitors who landed on your e-commerce site and ended up becoming your customers. This can help identify the ways you are further optimizing your site to generate more conversions and increase sales.
Resources to boost your E-commerce SEO
Here are our recommendations for tools that will help you level up e-commerce SEO for your e-commerce website.
Keyword Surfer: Allows you to see search volume and related keywords directly in Google search results.
Ubersuggest: Provides keyword ideas, search volume, and keyword difficulty metrics for free, with limited daily searches.
AnswerThePublic: Generates a list of questions and queries related to a specific keyword, great for content ideas and long-tail keywords.
KeywordTool.io: Offers keyword suggestions from Google, YouTube, Bing, Amazon, and more, with a free version available.
WordStream Free Keyword Tool: Provides keyword suggestions and search volume data, useful for PPC and SEO campaigns.
Here are some free tools that are user-friendly and can assist you in crafting compelling and effective meta titles to improve click rates of your e-commerce website.
Portent's SERP Preview Tool: This tool allows you to enter your meta title and description, and it provides a real-time preview of how your page will appear in search engine results.
SEOmofo's Google SERP Snippet Optimization Tool: SEOmofo's tool lets you input your meta title and description, and it shows a live preview of how your page will look in Google's search results.
Yoast SEO (WordPress Plugin): While primarily an SEO plugin for WordPress, Yoast SEO offers a powerful content analysis feature that helps optimize meta titles and descriptions for better search engine visibility.
Free tool to help you identify and fix broken URLs and redirect errors, ensuring a smoother and more user-friendly e-commerce website experience for your shoppers.
Check My Links (Chrome Extension): This extension checks web pages for broken links and highlights them for easy identification.
SEOmofo's Hreflang Tags Testing Tool: This tool allows you to test hreflang tags and verify their implementation on your website.
Hreflang tqg generator tool: This free tool allows you to generate the hreflang tags patterns to use in the different language and country versions of your pages.
Use these free sitemap generators to ensure that search engines can crawl and index your e-commerce website effectively, improving your site's visibility in search results.
XML-Sitemaps.com: This online tool allows you to generate XML sitemaps for up to 500 pages on your website and also provides HTML and text-based sitemaps.
Online XML Sitemap Generator: A web-based tool that allows you to generate XML sitemaps for your website by simply entering the URL and some configuration options.
Conclusion
Starting an e-commerce website online can be the first step in establishing your online presence. A great SEO strategy can complement you on this mission by helping you bring in more traffic to your website.
We hope that deconstructed SEO to help you improve your online store's visibility and attract potential shoppers your way. The goal is to keep experimenting and optimizing your strategy. Search engines are getting smarter and what worked yesterday may not really work tomorrow. Remember to keep optimizing your strategy, learn from mistakes and deliver a seamless experience for your customers on your e-commerce site.