When a customer buys goods from a firm, all ordered items may not be shipped at once. They are shipped in parts, and the customer receives their order in fragments. This is called partial shipment. The following article will familiarize you with the basics of partial shipment, its advantages and disadvantages, its significance, reasons to use it, associated difficulties, and more.
What Is Partial Shipment?
A partial shipment is when a single order is fulfilled in multiple shipments. In other words, when a customer places an order for multiple products, they get delivered in multiple shipments instead of all at once. The partially shipped products can enhance the customer experience in situations when companies can't fulfill a whole order at once.
Examples include -when certain items are delayed or back-ordered or if certain items can be shipped more quickly if sourced from different warehouses. In these cases, partial shipments enable the customer to get each item in the order as soon as it becomes available.
Partial shipments are required when:
One item or another within an order is on backorder
Shipping items from multiple warehouses for quicker delivery
An item at a particular warehouse is delayed in the delivery
Note that partial shipping differs from partial truckload shipping and less-than-truckload (LTL) freight shipping. The reason is they are distinct shipping logistics processes.
Partial shipment is one of the crucial definitions in a letter of credit transaction. Each letter of credit requesting a transport document (like an air waybill, a bill of lading, a rail transport document, a road consignment note, etc.) should specify whether partial shipments are allowed.
Difference Between LTL and Partial Shipping
| | |
| --- | --- |
| LTL | Partial Shipping |
| LTL freight passes through a few to several depots, leading to multiple loads and unloads. | A partial truckload is a freight mode of transportation designed for larger shipments that don't require using a whole truckload trailer. |
| LTL works the best when your freight is well palletized. | A partial truckload cargo exists somewhere between total truckload shipping and LTL shipping. |
| The type of freight used is palletized (typically less than six pallets) | The type of freight used is equipment or cargo |
| Weight range allowed is 100lbs – 10,000lbs | The weight range allowed is 1,000-20,000lbs, and the dimension must be less than 25 feet of deck. |
| Equipment used is a Dry Van, Box Truck, or Dry Van | Equipment used is a Dry Van, Flatbed, or Stepdeck |
| The schedule includes several stops and unloadings | The schedule includes fewer stops and handling. It must be flexible in timing. |
| When handling less-than-truckload, the freight may leave the truck before being delivered. | When operating a partial load, the freight doesn't leave the truck until delivered. |
| LTL takes more transportation time, may be challenging to handle, and needs freight class to secure a rate. | Partial truckload shipping leads to quicker transportation, less handling, and doesn't require a freight class to secure a rate. |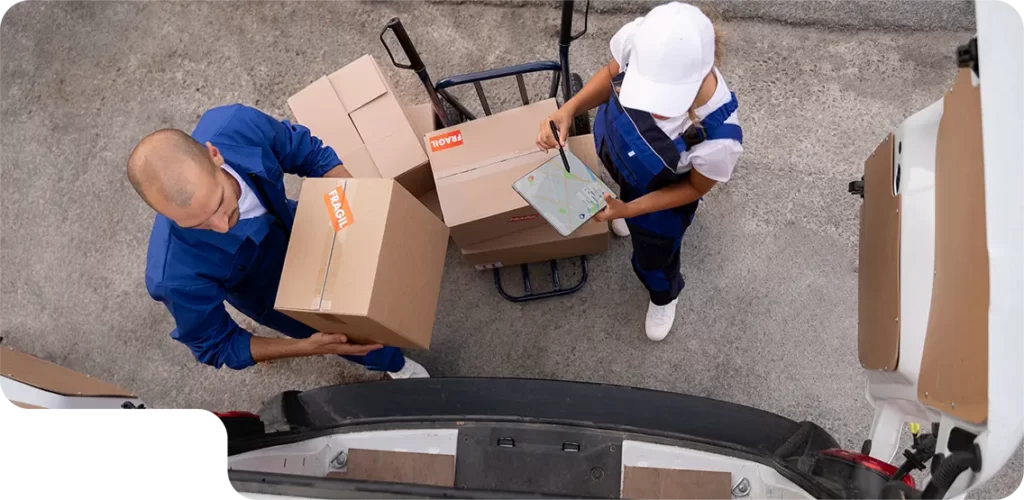 The Pros And Cons Of Partial Shipping
Pros:
i. No freight class required
The non-dependency on freight class means avoiding any extra charges associated with freight reclassification if you got the freight class incorrect.
ii. One truck
Partial shipment uses one truck process wherein your items are loaded and unloaded only once. It allows all your items to remain on one truck for the whole shipment process. It makes the transit time shorter and involves less handling than you would expect with LTL shipping
iii. Less freight handling
Partial truckload shipping facilitates less freight shipping because of one truck process. Hence, there are fewer chances for items in your shipment to get damaged on arrival or lost entirely. Moreover, partial truckload is the best choice if you have ordered a sensitive or breakable item.
iv. Cost efficiency
When using partial shipping, you only need to pay for the space your items occupy in the truck instead of the entire truck itself.
Cons:
i. Longer transit times for international shipping
Partial truckload shipping exists between Less-Than-Load (LTL) shipping and full truckload (FTL) shipping in the context of speed. Full truckload shipping is the fastest, whereas LTL is the slowest because it typically needs to make multiple stops. For instance, partial shipments should be loaded at the border between the U.S. and either Canada or Mexico. Therefore, it results in a longer transit time.
ii. Unit shipping costs are higher
The partial truckload shipping saves you money on small shipment orders. However, the unit shipping costs are usually way higher with partial shipping than with Full Truckload (FTL) shipping. If your shipment order is significantly large, you must bear this in mind.
When Does Partial Shipping Make Sense?
Before proceeding with the partial shipment, you must determine whether it is the appropriate option for your shipping requirements. Partial shipping can help you save a lot of money and time, but only if it can make sense. You must consider part shipped in the below situations:
a) Low-density shipments
Partial shipping is an outstanding option if your freight requires much space but is not too dense. You can choose partial shipping if you have any low-density shipment orders.
b) You can't use FTL or LTL shipping
Partial shipping is recommended in situations when neither FTL nor LTL freight shipping can fulfill your shipping needs.
c) Your freight is more than 7,000 pounds
Partial truckload shipping is suitable if your cargo needs more than seven pallets or it weighs more than 7,000 pounds. Typically, the partial truckload shipments vary from 7 to 18 pallets.
Why Does a Partial Shipment Occur?
Knowing the meaning and importance of partial shipment is not just enough. You also need to understand why it occurs. The following points justify the reason:
Products are available in different locations
When an e-commerce firm has inventory available in multiple locations, every SKU may have differing stock levels throughout the facilities.
Suppose a single fulfillment center doesn't own the units required to fulfill a single order comprising multiple products. In that case, one item might be fulfilled from one fulfillment center and the second one from another. Instead of waiting on one fulfillment center to obtain more inventory, the separate shipments from each fulfillment center will eventually ship the products to the customer faster.
With freight and cargo shipping, occasionally, there may not be sufficient space on a single truck or plane for a large shipment or order; the individual boxes may be shipped and arrive individually. It can become complex with customs forms while shipping internationally. Hence, you should ascertain that every individual shipment has the proper documentation. Identically, if inventory is partially ready, it might be sent in parts, beginning with pieces ready for shipment.
Items won't fit in a single box
Your items' size determines whether you require splitting shipments for a single order or not.
Let's understand it with an example. Suppose you order three pencils that fit easily and ship in a single package. But if your order contains three big suitcases, you can't expect to receive one giant box the size of a couch. So, you would receive three individual boxes because each suitcase occupies much more space. Furthermore, you also have to leave room for dunnage and packing materials, especially if you're shipping flimsy items.
E-commerce brands should understand how dimensional weight impacts shipping costs. They should then accordingly use the correct sized packaging, which is neither too small nor too large. Lighter, smaller shipments are less expensive than heavy, large shipments. Also, surcharges are considered for bulky and oversized shipments. But keep in mind that sending separate shipments is also costly.
The customer requests products be mailed to multiple addresses
A customer may wish to split up a single big order into separate shipments to ensure they are delivered to different addresses. This case is not typical in e-commerce. The majority of people will place unique orders for every new shipment. However, customers find it easier to buy gifts in a single order, specifically during the holidays.
You probably won't observe a split shipment option at the checkout. Still, for bulk orders of costly items, it may be beneficial for somebody to enter a unique address for separate shipments or each item.
Partial Shipment Example
Suppose you are a pen manufacturer. You receive an order for 500 dark ink pens. However, when you fulfill the order, you find only 300 dark ink pens in stock. Now the question is: how to handle this order you can't completely fulfill? You already have promised the customer that you will make a partial shipment. So, you can ship the 300 dark ink pens available currently. Once you get the 200 dark ink pens back in the inventory, you can have them partially shipped in another order.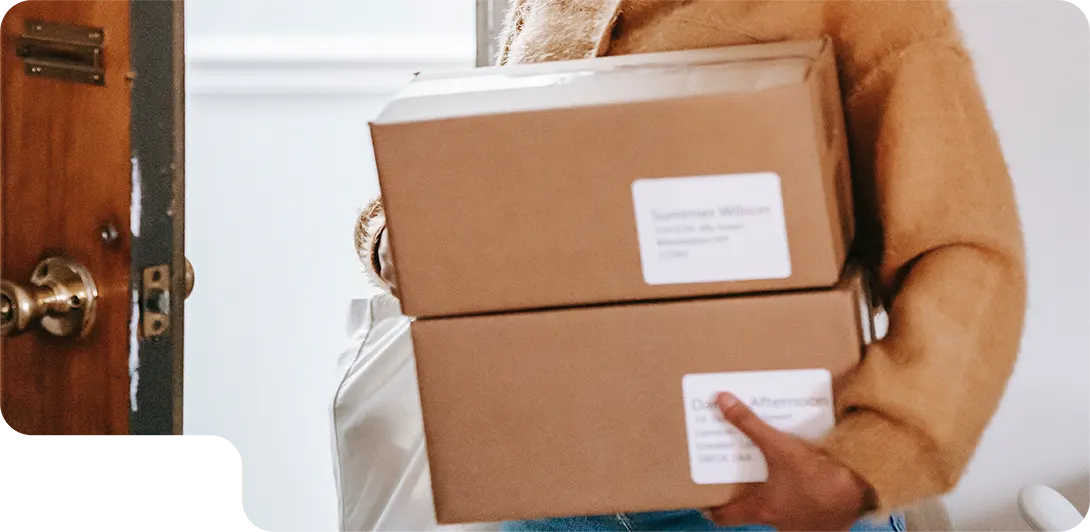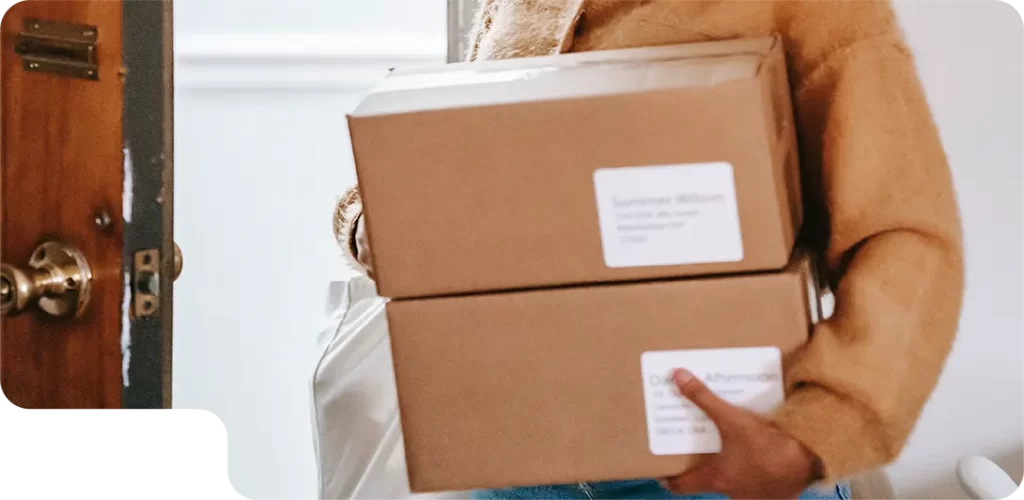 Why Do Merchants Need Partial Shipment Capabilities?
Partial shipment capacities help merchants provide a superior customer experience. When the ordered items are not adequate in the stock, the merchant will lose the whole order if they don't partially ship the available inventory. The inability to fulfill the entire order can disappoint the customer and make them turn away at check out. Essentially, it is a loss of business and leaves a wrong impression on the market.
The partial shipment also guarantees that merchants meet the delivery times. You can ship the inventory from multiple warehouses depending on availability and vicinity to the customer for a single order. No need to wait to receive every item individually at a single warehouse before dispatching the whole order to the customer. Alternatively, you can ship separate packages from each warehouse as they arrive, simultaneously at your customer's location.
Shipping items individually can protect merchants when there's an unexpected delivery delay at any warehouse. Holding up the whole order due to an item's unavailability is not recommended. The customer would be more satisfied if they received most of their order rather than none.
Companies should inform the customer that the orders comprising several items may ship individually. Moreover, merchants must always be forthcoming and handle their expectations.
Why Are Partial Shipments Difficult?
From a customer experience viewpoint, having their orders partially shipped is vital to the fulfillment. But, specific retailers may struggle while managing partial shipments at the backend.
The following cases indicate that partial shipments are not always easy to execute:
Tracking the shipping status of individual products within a single order
Declaring an order complete once all items get delivered
Informing customers on what individual items are dispatched while others are still in processing
Sending partial shipment sales invoices
Fulfilling the open order when inventory becomes available, before other incoming orders
Errors like prematurely marking orders complete or forgetting to ship a part of the order that's yet unfulfilled.
If you aim to manage partial shipment processes effectively, you require comprehensive visibility into your inventory and fulfillment processes. This helps you to align order and inventory data throughout the systems involved (like ERP, accounting system, and your e-commerce platform).
Conclusion
Partial shipment benefits quick transit times, easy freight management, and cost efficiency. Especially for bulky shipments, this approach ensures safe and reliable delivery. Partial shipment is also beneficial to overcome the delay in delivery and shipping items from multiple warehouses.
FAQs
How do I stop shipment splitting?
Optimizing the supply chain can assist you in avoiding shipment splitting. Here are some measures to decrease the odds of shipment splitting.
i. Ensure sufficient stock -Demand forecasting is difficult to master but important to manage. The e-commerce brands should do all they can to ensure there is no issue of running out of stock.
ii. Provide customers a choice –It enables the customer to get all purchases shipped together instead of constantly receiving the fastest shipping method.iii. Understand buyer behavior –Knowing your customers and their buying trends helps you enhance your e-commerce logistics strategy and thus offer an improved customer experience.
What is partial shipment allowed in a letter of credit?
Partial shipment implies that the goods in the letter of credit can be shipped in two or more shipments, based on the nature of the contract between the parties of the letter of credit (LC). If an LC specifies that partial shipment is allowed, the seller can perform multiple shipments instead of completing the shipment in a single transaction,
What is part shipment in shipping?
The part shipment in shipping refers to the delivery of orders through multiple shipments. Whenever a customer purchases multiple products from a business, these products are delivered to the customer in various shipments. In other words, part shipment indicates a shipment of only certain ordered goods and their part delivery. When using the part shipment, you pay only for dispatched items.
What is partial transportation?
Partial transportation is a technique depending on which transportation happens using one vehicle by various senders that ship to the same destination rather than multiple vehicles. Consequently, senders can share the expense of a single vehicle that is difficult to complete by one firm and therefore aims to reduce the shipping costs.
In partial transportation, cargo from multiple shippers and/or multiple consignees is combined for shipment together, typically in a single shipping container or truck. At arrival, the container or the truck is unloaded, and every individual shipment might be claimed by its suitable consignee.
What are the challenges associated with partial shipping?
Although customers benefit from the fast speed and convenience of this shipping strategy, it does present certain challenges, specifically on the merchant side. The added complexity can make the tracking process in individual shipments more challenging, especially in situations like sending separate invoices for every shipment and informing customers of every shipment.Because the process of fulfilling a single order in multiple shipments needs more packaging materials than a single shipment, a few customers may consider this strategy unsuitable from an environmental perspective.
Another challenge is that clear notifications and communication about partial shipping are vital to alleviate confusion on the customer end.
How to manage partial shipments?
It is quite challenging to manage the partial shipment manually. The finest method to oversee partial shipment is to automate it through technical tools. These tools assist in splitting the order under various heads and track each as an individual item. Consequently, you can determine which item belongs to which order. After items are shipped, you can declare the order as finished. Moreover, you can also use integration platforms that help to indicate the shipment status of every item on your website.