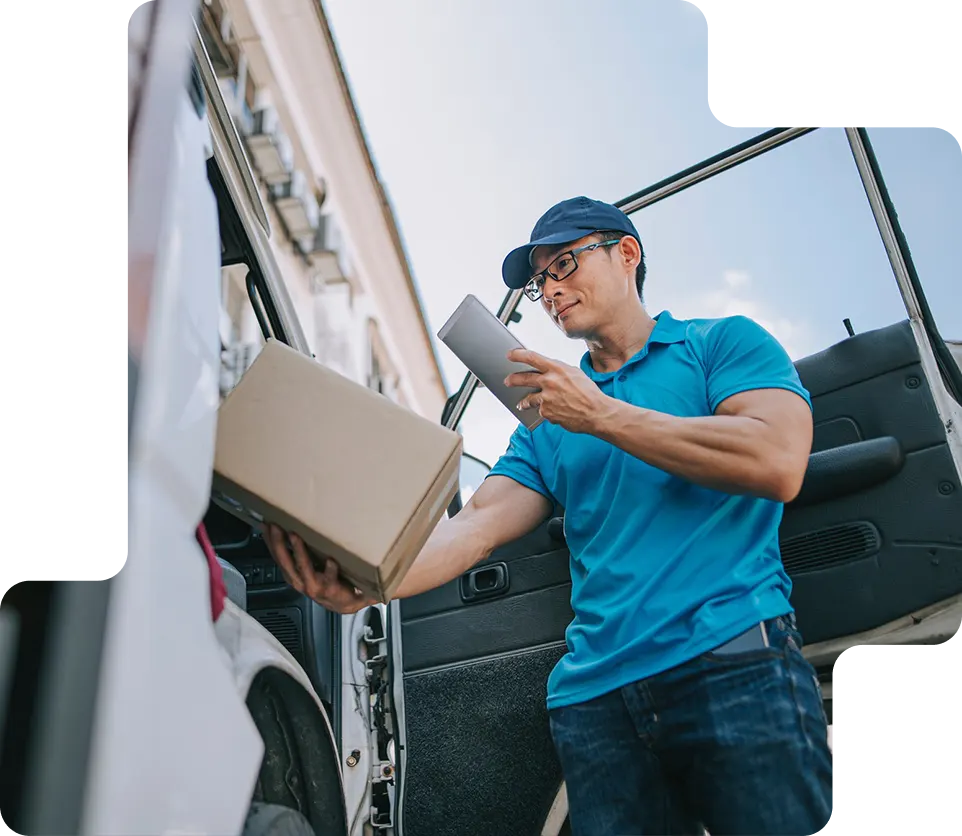 Elevate Your Small Business Shipping with Locad: The Philippines' Best Shipping Solution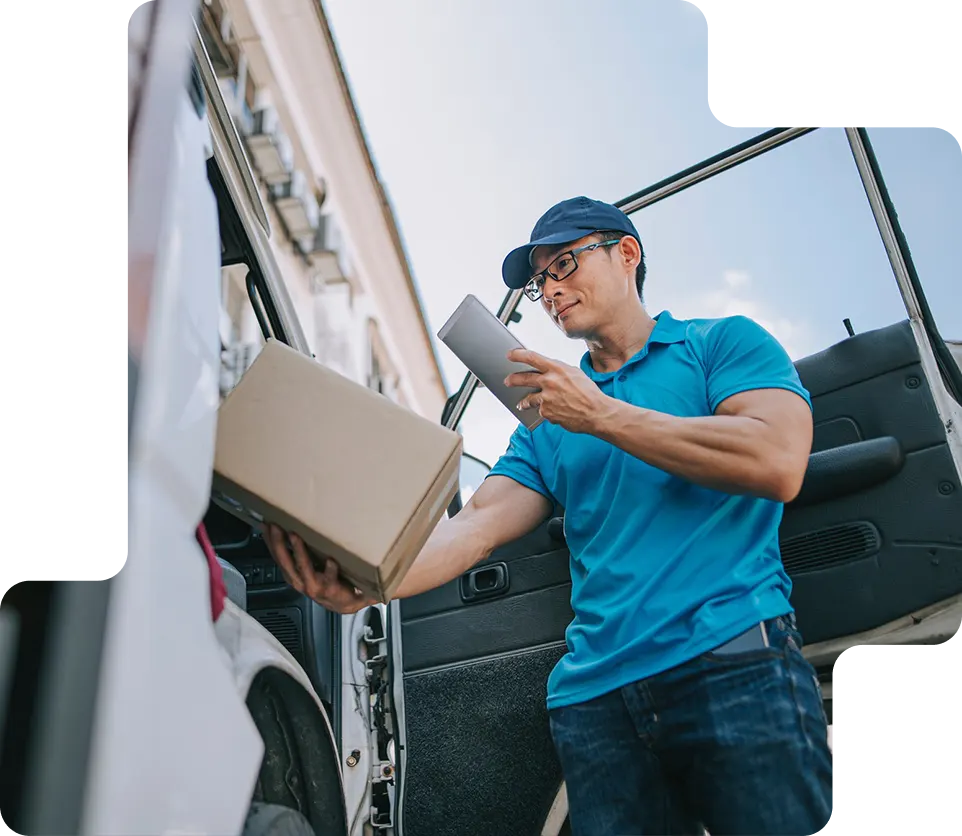 Extensive Coverage Across the Philippines
Efficient Order Management
Are you overwhelmed with managing numerous orders, deliveries, and pickups across multiple outlets? Frustrated with missed carrier pick-ups, delivery delays, and the subsequent damage to your brand's reputation and customer loyalty? Are high shipping costs and the inflexibility of third-party logistics adding to your woes?
Your solution lies with Locad.
Welcome to Locad, your small business shipping solution in the Philippines, tailored to help you manage your shipping operations seamlessly. Our state-of-the-art Shipping Engine is designed to centralize your orders and monitor every shipment from a single platform, transforming your operations into a highly efficient system.
Discover how Locad can revolutionize your shipping process and redefine efficiency. Let Locad's shipping engine drive your small business into the future!
Embark on Your Future of Shipping With Locad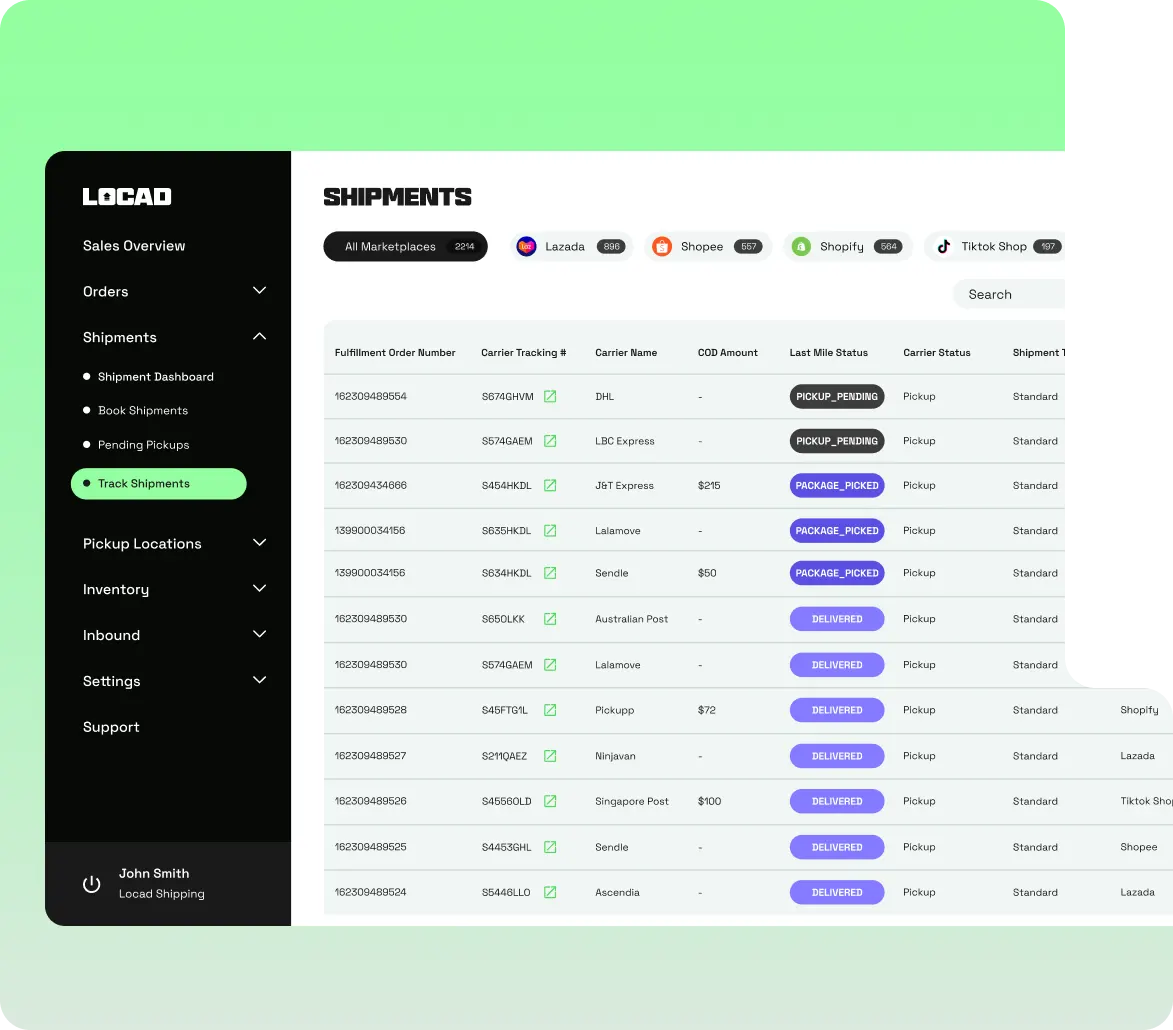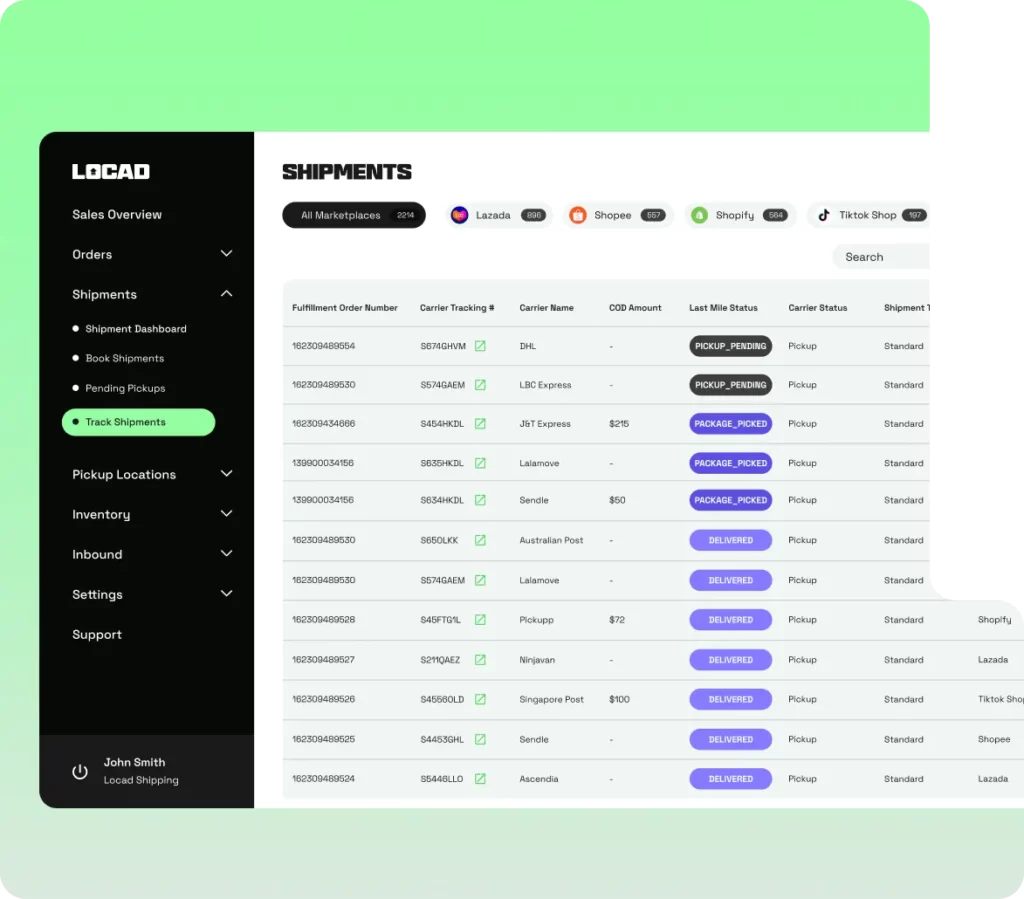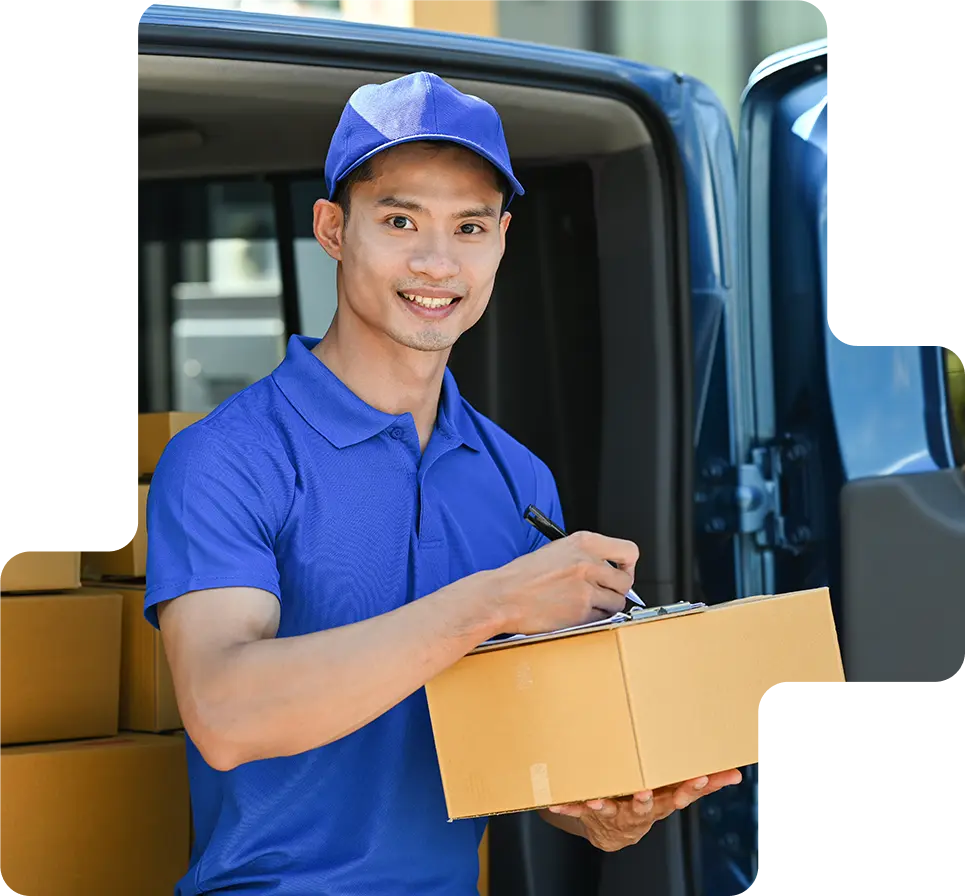 Why Locad is the Perfect Fit for Your Small Business' Shipping Needs
Speedy Delivery Times
Timely delivery is critical to winning customer satisfaction and loyalty. Locad ensures your orders reach your customers swiftly and efficiently, boosting your customer satisfaction and the likelihood of recurring charges.
Simplified Global Shipping
Managing international shipping can be challenging for small businesses. Thanks to our vast network of carriers, Locad simplifies this process, equipping you with the tools to ship your products globally.
Streamlined Carrier Management
Juggling multiple carriers can be tiresome and confusing for small businesses. Locad alleviates this hassle, allowing you to manage multiple carriers from a single, easy-to-use platform.
Significant Savings on Shipping Costs
High shipping costs can bite into your profits and deter customers. We offer highly competitive shipping rates, ensuring you can affordably deliver your products to your customers. Locad commits to being a partner in your success, not just an expense.
Zero Platform Subscription Fees
At Locad, we believe in breaking barriers to quality logistics. Sign up with Locad for free and commence shipping without any hidden costs or subscription fees.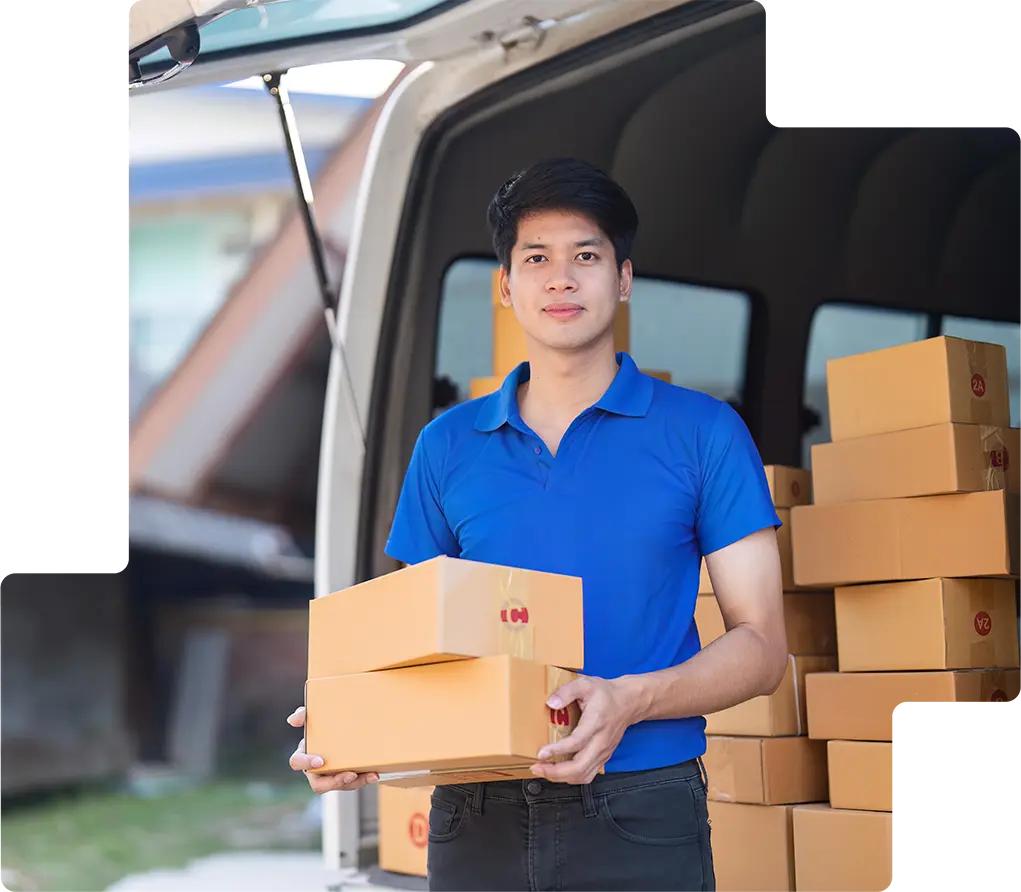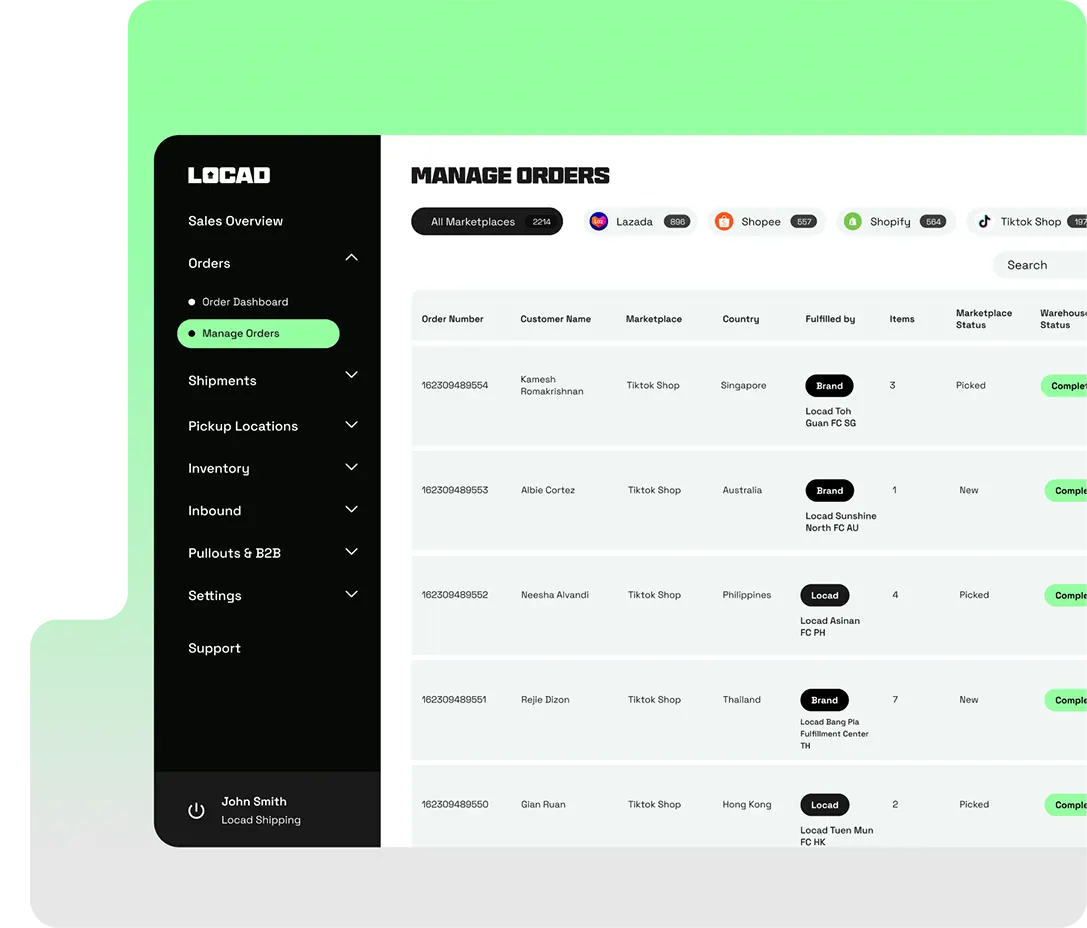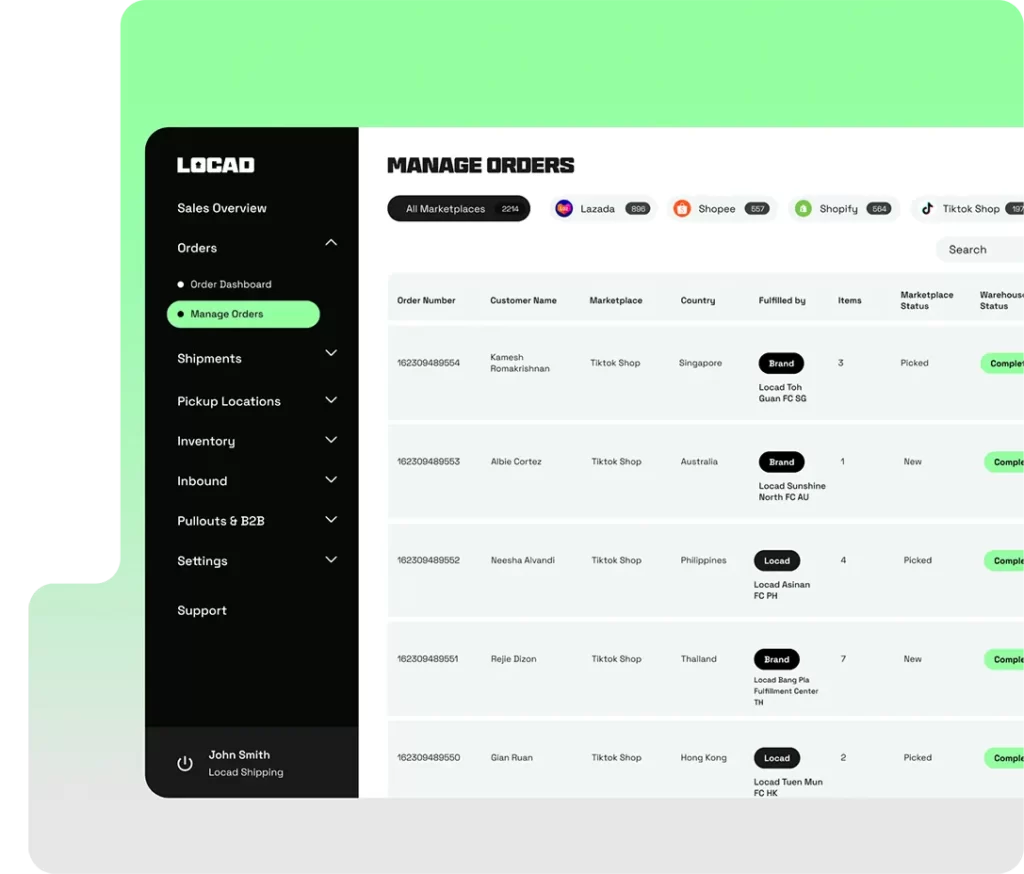 Real-time Monitoring and Swift Problem Resolution
Locad gives real-time visibility into order status, sales volumes, and revenue from a unified dashboard. Our system allows you to swiftly identify and address issues, ensuring your business operations run smoothly with minimal disruption.
Effortless E-commerce Integration
Our Shipping Engine is designed to blend smoothly with popular e-commerce platforms like Shopify and WooCommerce. This seamless integration enables automated order sync, airway bill generation, pick-up scheduling, and more, centralizing your operations for better control and significant time savings.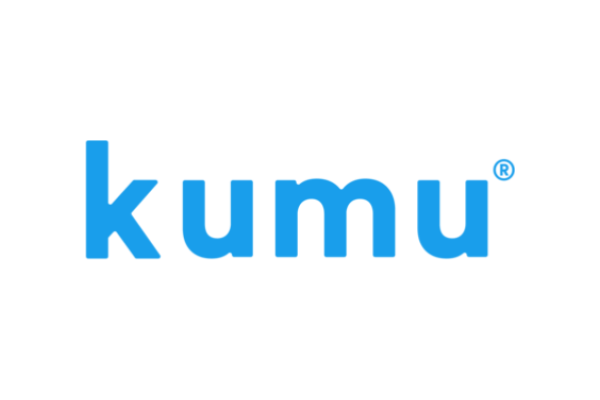 Choosing Locad means partnering with a team that understands the complexities of the logistics world and is ready to navigate them with you. We're here to bolster your growth and success in the e-commerce landscape.
FREE ₱750 shipping credit for new Shopify brands!
Valid for new-to-Locad Shopify brands only in the Philippines. Terms and conditions apply.
The Locad Advantage: Revolutionizing Small Business Shipping in the Philippines
Navigating Shipping Challenges
Due to its extensive geography, shipping in the Philippines can pose unique challenges, especially for small businesses. With Locad, these challenges become opportunities. Our extensive knowledge and logistics network ensure your goods reach their destinations promptly, regardless of the geographical hurdles.
Keeping Pace with Shipping Trends
As e-commerce grows in the Philippines, so does the need for reliable, quick, and affordable shipping services. Locad is always on top of these trends, continually innovating to meet the evolving needs of small businesses and consumers.
Affordable Shipping Rates
With Locad, delivering your goods where they need to go doesn't have to cost a fortune. We've partnered with top shipping providers to bring you the best rates, making shipping affordable and accessible for businesses of all sizes.
Enhancing Your Shipping Experience
Shipping should be a stress-free process for small businesses. We've developed a user-friendly system allowing you to manage your orders easily. Our platform integrates seamlessly with your e-commerce setup, making order syncing, tracking, and scheduling a breeze.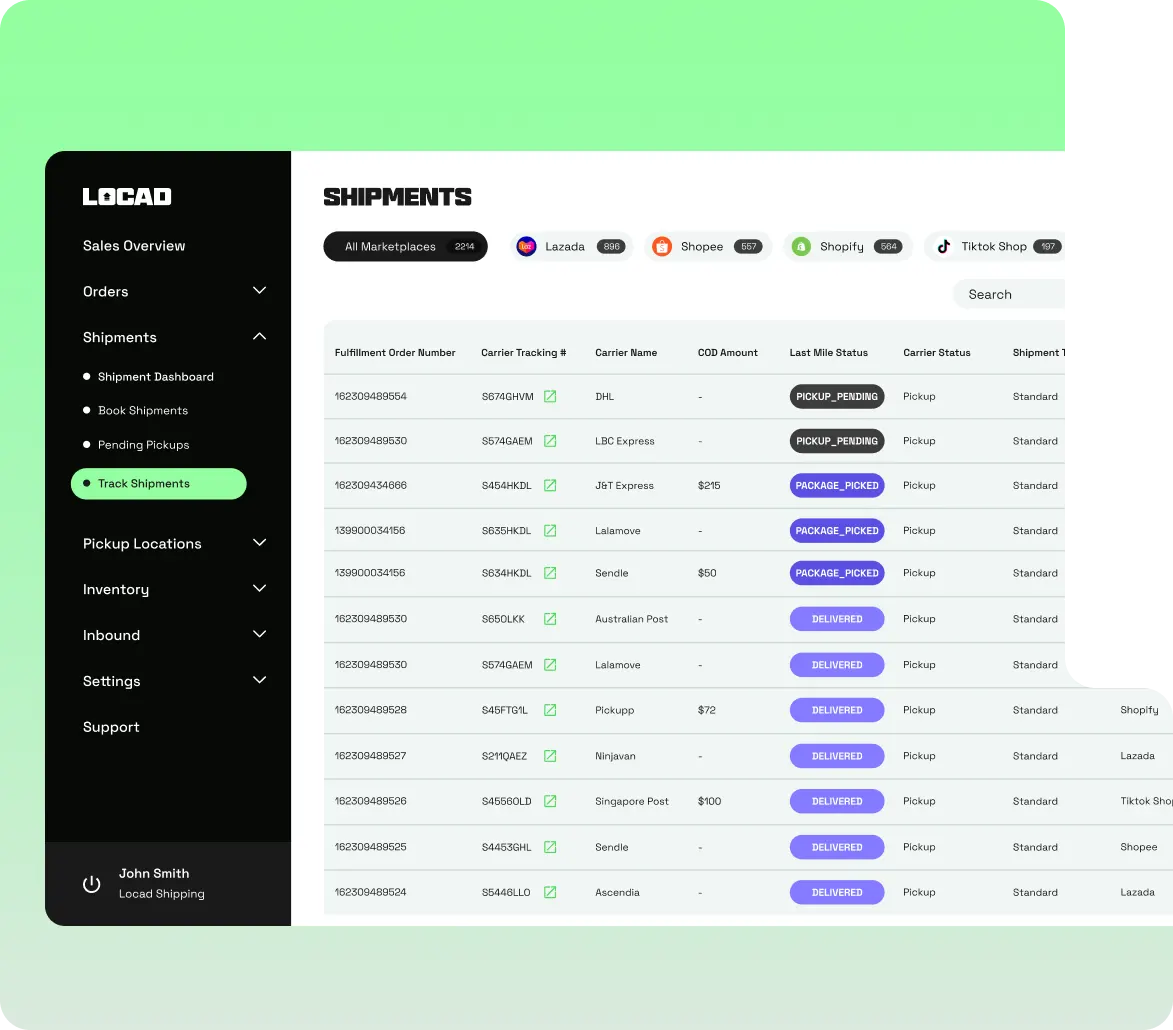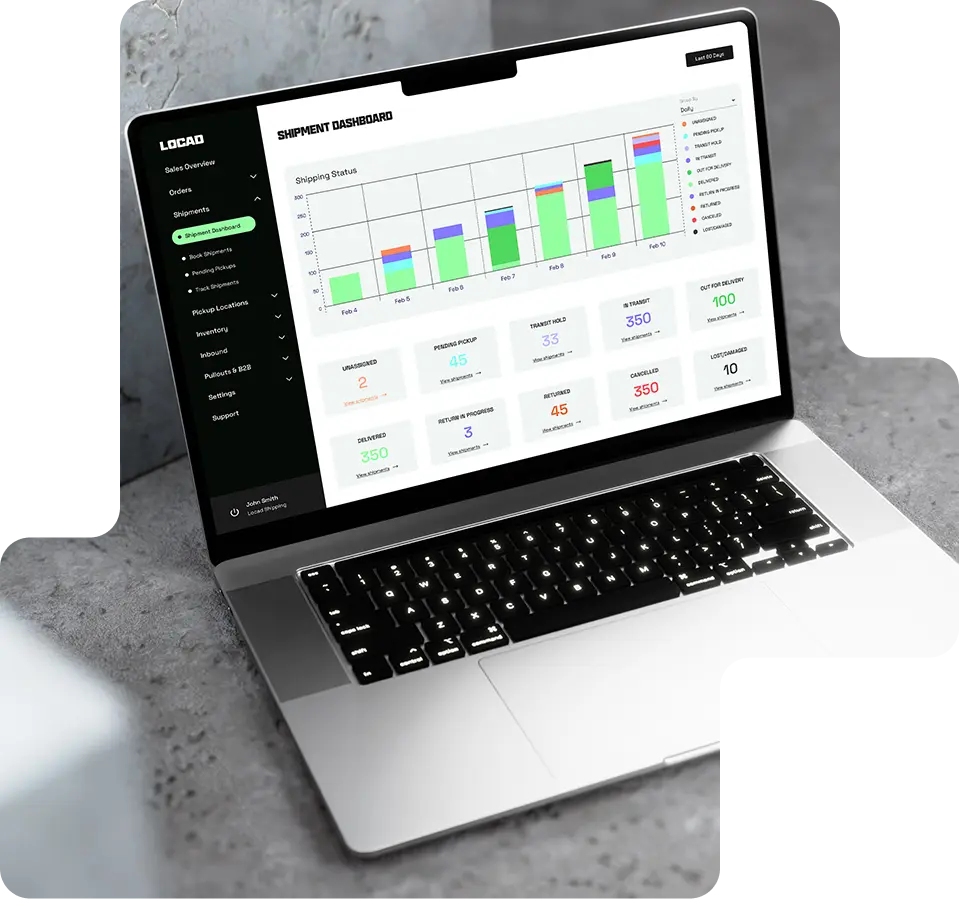 Experience the Future with Locad's Small Business Shipping Solution
In this fast-paced digital age, small businesses need more than just a shipping company. They need a partner who understands their unique challenges and is equipped to offer tailored, efficient solutions.
Locad is that partner.
More than just a shipping company, we are committed to simplifying your shipping processes and driving your small business to greater success. Our innovative Shipping Engine offers the convenience, efficiency, and reliability that today's businesses need to thrive.
Ready to embrace the future of shipping? Dive into the world of Locad!
Begin your journey with Locad and join the league of successful small businesses that have entrusted their operations to us. Together, let's redefine shipping.
Choose Locad As Your Small Business Shipping Partner
Success in e-commerce requires more than a great product. In today's competitive landscape, businesses need smooth, efficient, and customer-friendly operations. Locad steps in here. We understand the unique challenges small e-commerce businesses in the Philippines face, from dealing with multiple carriers to navigating the complexities of international shipping. Locad is designed to turn these challenges into advantages.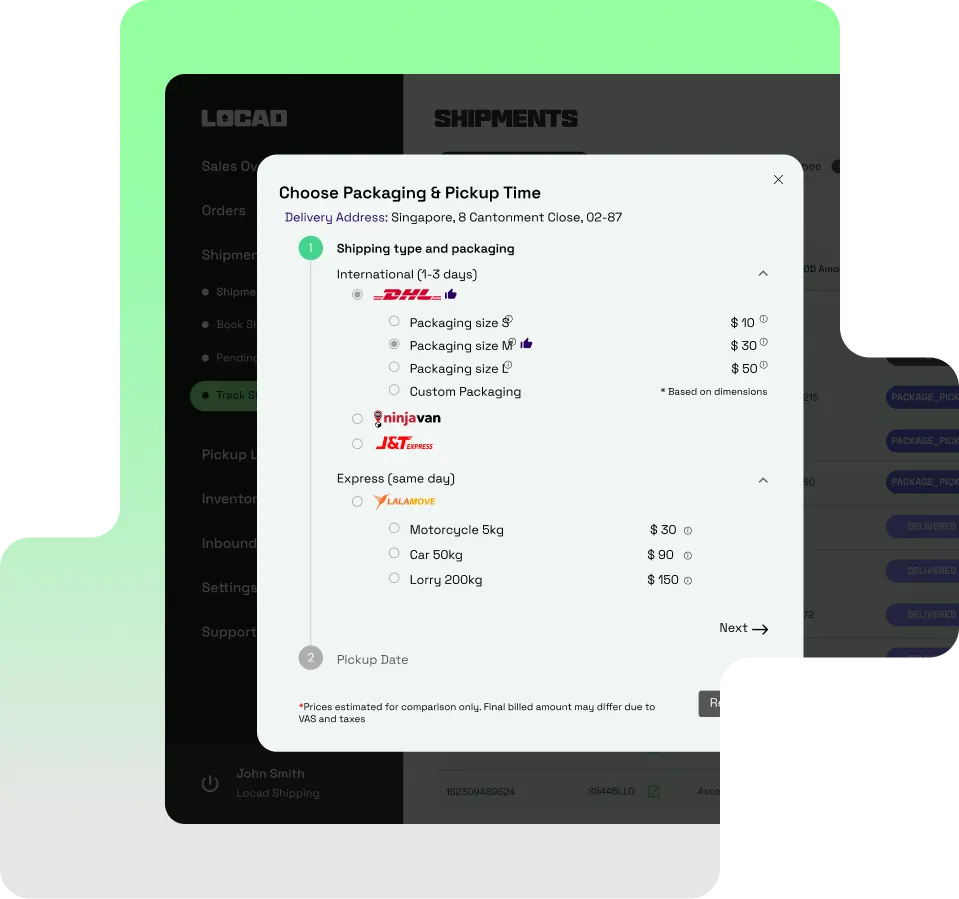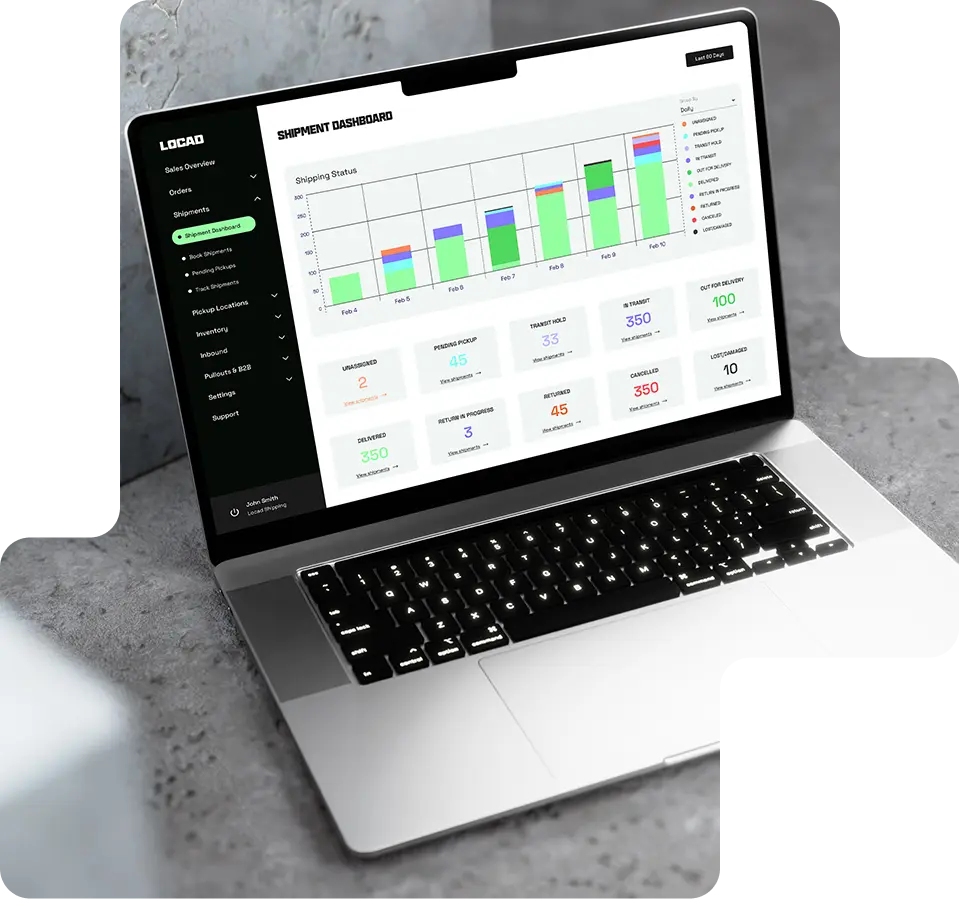 By partnering with Locad, you can:
Easily track your shipments across multiple channels. Our integrated system allows you to monitor all your shipments from a single dashboard, saving you time and minimizing the risk of errors.
Centralize your data and streamline processes. Locad helps you manage your orders from one platform by integrating with various marketplaces, improving efficiency, and saving resources.
Access real-time data and analytics. Our platform provides real-time data on your orders, sales, and revenue, enabling you to make informed decisions and optimize your sales strategies.
Enjoy a seamless, hassle-free e-commerce experience. Our dedicated team is always ready to assist you, ensuring that your operations run smoothly and your customers are always satisfied.
Experience the convenience of Locad's integrated shipping system and watch your small business thrive in the Philippines' competitive e-commerce landscape.
Step into a Hassle-Free Shipping Experience with Locad in the Philippines
Locad is committed to simplifying shipping for small businesses in the Philippines, offering top-notch services that help you manage your daily orders effortlessly. Here's how we achieve this:
An efficient shipment tracking system that provides end-to-end visibility of all your shipments, allowing you to keep your customers updated at all times.
A real-time dashboard that gives you a centralized view of all your orders, sales, and revenue. This comprehensive overview lets you identify trends, track performance, and make informed decisions to fuel growth.
Embark on your small business journey with Locad today, and discover the ease of shipping that hundreds of other small businesses have come to love.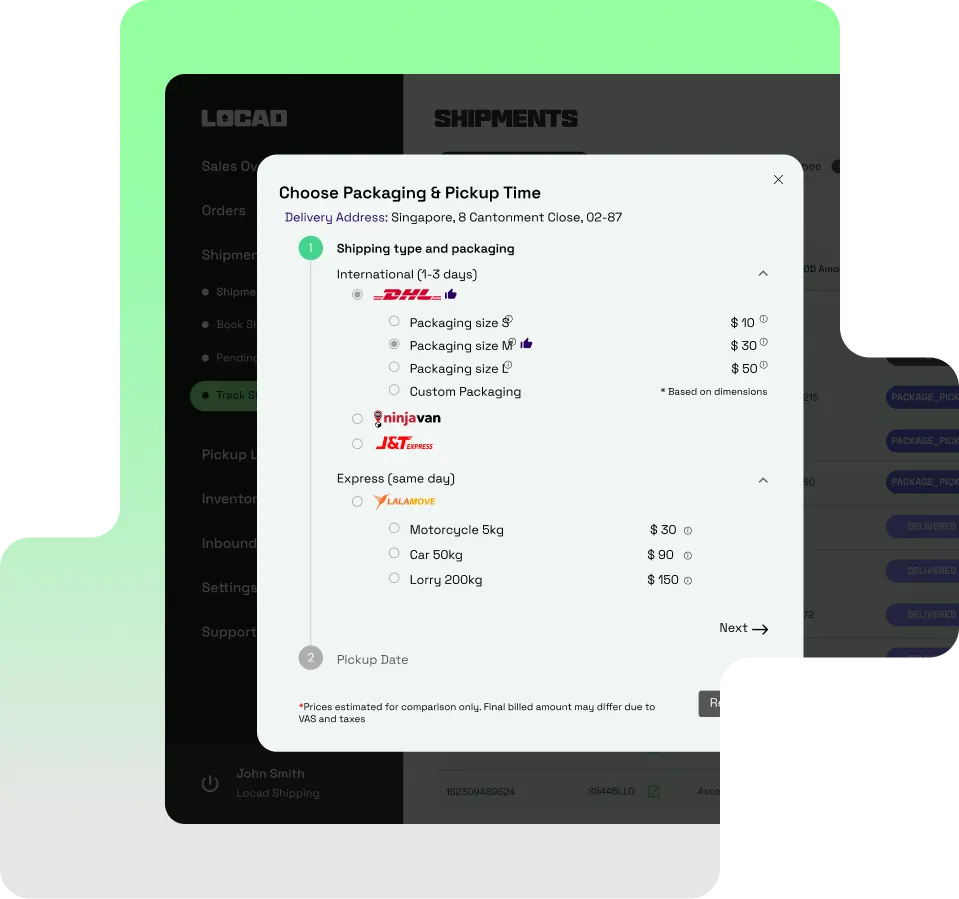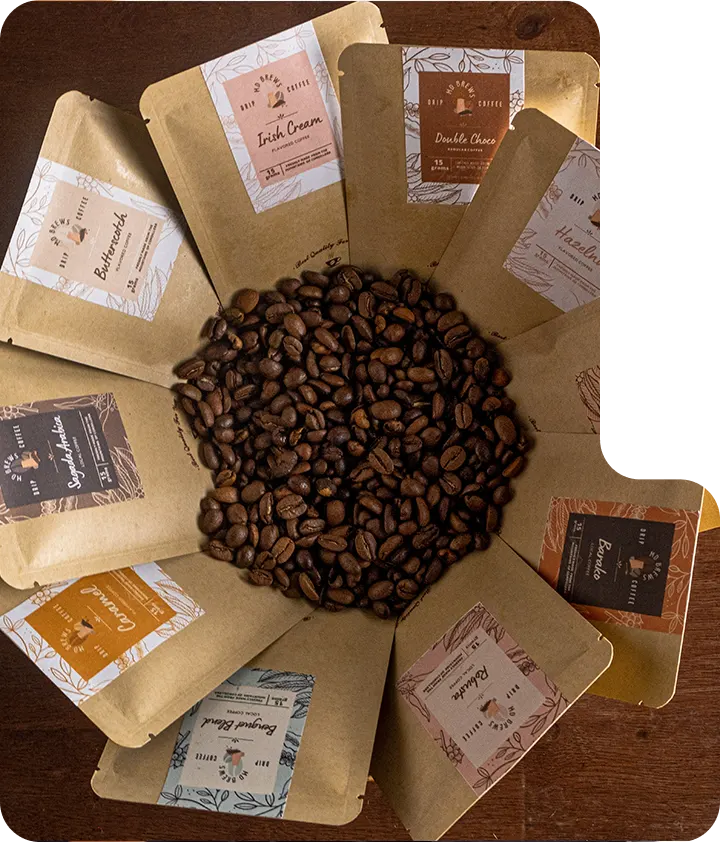 Locad helped MD Brews Coffee double its sales with our warehousing and fulfillment services.
"With Locad, our fulfillment and shipping timeline was reduced to 1-2 days resulting in positive customer feedback and loyalty"
GJ Habunal, MD Brews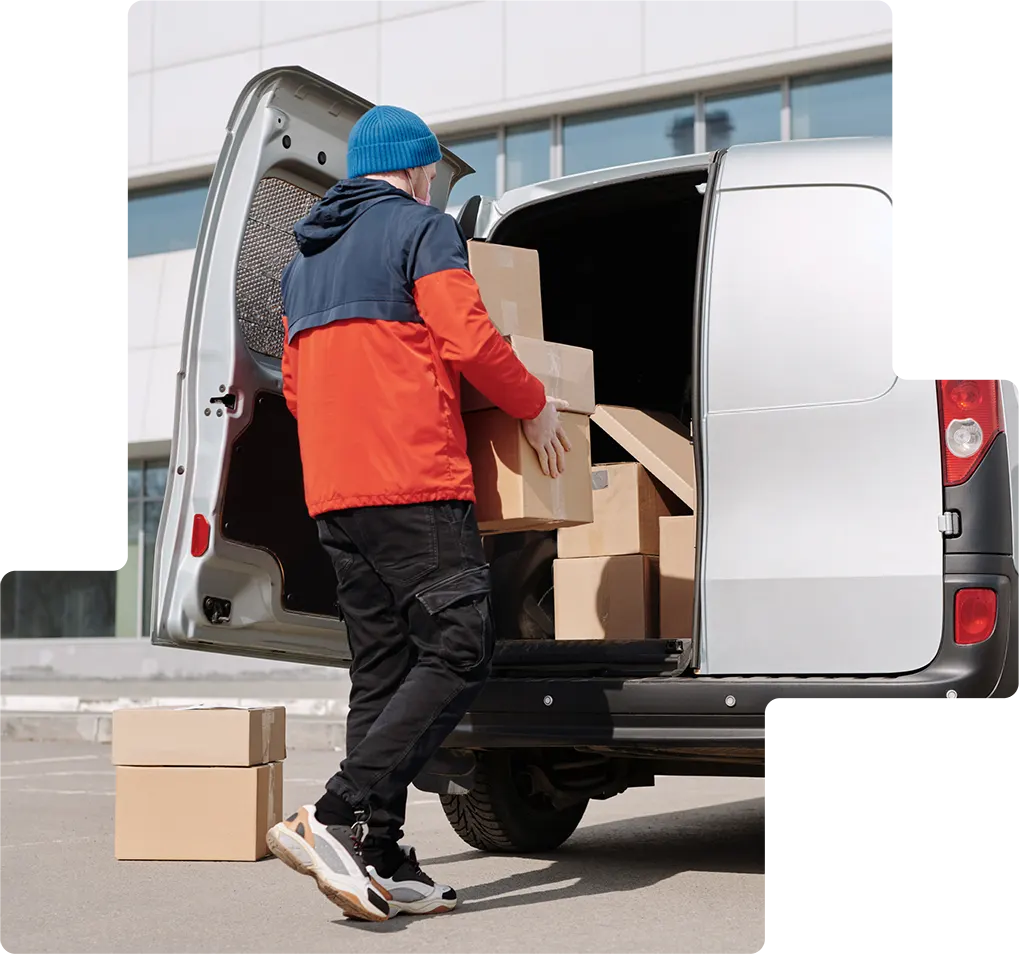 Choose Locad: The Top International Shipping Service
Are you seeking an efficient way to distribute your products across the world? Your search ends with Locad – the ultimate international shipping service provider.
As a leading player in the logistics industry, Locad partners with the most reliable shipping carriers to ensure smooth and efficient deliveries. Locad offers comprehensive support for your business. Here are a few reasons we are your best bet for a logistics partner:
We are a trusted brand across South-East Asia, offering unmatched expertise in shipping services.
We offer flexible services to suit businesses of all sizes and budgets.
Join 100+ fulfilled businesses and start your journey
Embark on a Small Business Shipping Transformation with Locad!
Experience Top-Notch Success with the Leading Small Business Shipping Service in the Philippines.
As a small business owner, making your mark in the crowded e-commerce marketplace is vital. Locad is not just a service provider; we are a committed partner in your growth journey. We offer swift, flexible, and budget-friendly shipping solutions tailored for small businesses in the Philippines, setting your enterprise on an upward trajectory.
Discover the Top Benefits of Locad, Your Small Business Shipping Solution
The Philippines' Best Small Business Shipping Solution is Just a Click Away!
At Locad, we're all about propelling your e-commerce brand to greater heights, equipped with industry-leading knowledge and a relentless commitment to ensuring an exceptional customer experience. Ready to transform your shipping process? Align with Locad, the preferred shipping service provider for small businesses in the Philippines.
Elevate to New Horizons. Experience Locad's superior shipping service today and watch your e-commerce venture reach unprecedented heights.
| | |
| --- | --- |
| Can Locad handle fulfillment and shipping only for specific SKU's in my marketplace? | |
| Does Locad fulfill perishables? | |
| Does Locad support Cold Storage for my products? | |
| Can I ship my products internationally with Locad | |
| Does Locad fulfill items of all sizes? | |
| Does Locad offer custom packaging options | |
| Does Locad support Shopify, WooCommerce, Lazada, Shopee, Zalora and Tiktok ? | |
| Can Locad handle pre-orders for Shopify? | |
| Does Locad conduct stock takes/cycle counts? | |
| Can I visit Locad's 3PL warehouse to check my products? | |
| Does Locad fulfill both retail store and e-commerce deliveries? | |
| Does Locad have returns/reverse logistics services? | |
| Does Locad have Bubble Wrap packaging? | |
| Does Locad provide standard packaging materials for free? | |
| Does the Locad perform address verification? | |
| Does Locad integrate with Return-Key for e-commerce | |
| Can I recall or change the address on a package that shipped? | |
| Does Locad allow seperate packaging of SKU's? | |
| Can Locad help me manage inventory across multiple channels? | |
| Will Locad carriers provide tracking information? | |
| Does Locad resolve a Stock/Inventory mismatch? | |
| Can Locad help me with data on the sellable stock for a particular product available on various marketplaces? | |
| Can I set buffer stock on Locad for a particular product? | |
| Does Locad's system let me view just my recent orders? | |
| Does the Locad OMS fetch the order summary for "in-process" orders? | |
| Does Locad provide Tax related information for my orders? | |
| Can I generate an order airway bill in the Locad system? | |