Most businesses start off with in-house warehouse logistics. While this is a great way to understand the whole process of order fulfillment, it becomes difficult to do it all by yourself as the brand starts to grow.
This is where a logistics partner comes in. They help you handle the order fulfillment part so you can focus on your business' core components. Thus, logistics for bag brands is absolutely essential, not just for traditional businesses, but online companies as well.
In this article, we're looking at the logistics requirement for bag brands. We will try to answer key questions such as: what should a bag brand consider when looking to outsource a logistics partner? And we will also look at some proven strategies—and insights–when it comes to logistics for bag brands.
What to Look for in a Logistics Partner for Bag Brands
Since every business is unique, their fulfillment processes differ from one another too. For example, smaller items generally cost less to ship but are quite easy to lose during shipping.
For items like bags, below are some factors you need to evaluate. These will help you find the perfect logistics provider for you and your brand.
Specialized Logistics Services
There are tons of different products out there, and not all logistics solutions work for all of them. When you're considering a strategy for logistics for bag brands, look for a logistics partner that recognizes this.
While the primary focus of a logistics company is usually the distribution of goods, most offer a myriad of other services. This is what sets them apart from all the other providers.
You should opt for one that offers a specialized service that will specifically work for your bag brand. A potential logistics partner should be able to customize their services to create a plan that caters to your niche.
Suppose you're aiming for seamless branding for your business, from the product to the packaging. In that case, you also want to consider a logistics company that allows clients to share their packaging preferences.
Furthermore, a good metric of an excellent logistics partner is if they have the ability to meet the needs of your most demanding customers.
If your bag brand lies on the more lavish side of things, you'd expect that customers are looking for quality, not just in the product but in the entire shopping experience. That includes the logistics of their purchases.
Excellent Management and Handling of Goods
When you outsource a logistics partner, you're giving them a fair amount of control over your brand's image. This is why you want a logistics provider that can manage your products well.
Ideally, you'd want them to handle all of your goods with care, whether during storage or transport. That includes high-quality packaging materials, a well-maintained warehouse for inventory, and a clear and efficient overall start-to-end logistics process.
The state of your bags when it gets to your buyer is essential to creating a strong image for your business. It helps show your customers that you're committed to delivering quality.
That said, you want every order to reach its destination in tip-top shape.
Damages during transport are often out of your control as a business owner. A logistics partner should take extra precautions to avoid causing any damage as much as they can. That said, you'd expect that they pay close attention to how they handle your orders—especially for freight logistics.
In terms of lost parcels, there should be clear terms on who is liable. If it's the logistics provider, they should be willing to offer compensation if the need arises. In any case, both parties would want minimal lost items.
For logistics for your bag brand, it is perhaps necessary to be able to work closely with your chosen logistics partner.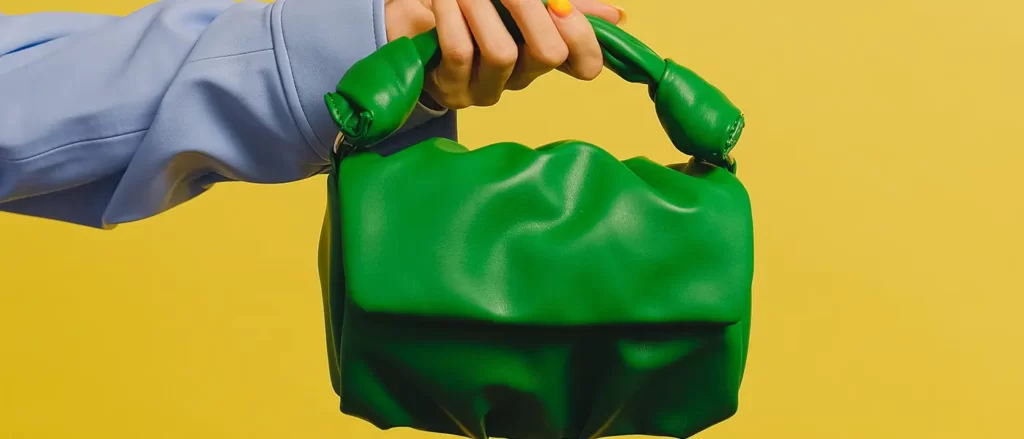 Reasonable and Flexible Pricing
Looking for a logistics partner who offers reasonable prices for their services is one of most important factors to consider for logistics for bag brands strategy. Ideally, a logistics company's pricing strategies should be both reasonable and, at the very least, flexible.
Usually, you'd encounter cost-plus pricing, but there are other pricing strategies. Ultimately, it heavily depends on how the logistics company places value on its services.
However, aside from reasonable prices that reflect their service's value, you also want a logistics company with dynamic pricing. This means that their pricing strategies are open to flexibility because market trends and demands are constantly shifting.
There are a lot of external factors that affect pricing, such as supply and demand, industry competitors, and fuel costs, among others. These factors are regularly changing and often even unstable.
You need to work with a logistics partner that acknowledges these factors and can price their services cleverly.
Real-Time Parcel Tracking
You want to look for a logistics partner that offers real-time parcel tracking because this helps improve customer trust. Some shoppers like knowing where their orders are and when they're bound to arrive.
Aside from the benefits to consumers, real-time tracking can also help the logistics company by providing more information about where the package might be and why it's taking too long to get to the buyer.
Knowing where and at which point a parcel got stuck, or maybe took too long in a certain warehouse, is a crucial step to improving their services in the future.
Industry Experience
It's easier to trust logistics providers who already have experience working in the same industry as your brand—in this case, bags. If they already have previous experience in handling these kinds of items, they know what the best materials and methods are.
You can't simply put bags in an extra large mailer and ship it out. Similarly, you can't store them in areas with too much moisture or excessive sun exposure. The material of the bag itself is also important and needs to be considered. Some of these you only learn from experience.
Another important consideration is to look for a logistics company that already has an established network of partners, from packaging materials to technical resources. This makes it easier for you to customize their services even more.
You can simply select from their network of agencies and resources to curate the best logistics plan for your bag brand.
Bottomline: Try to look for partners that have a proven track record when it comes to logistics for bag brands.
When to Consider Outsourcing Logistics Processes
One of the reasons why businesses start with in-house handling of orders is the volume. Most of the time, the volume is still manageable—say, 15 to 20 bags per month. It would cost significantly less to do the job yourself than outsource a logistics partner for below 20 orders.
With that said, one of the biggest signs that you should start looking for a third-party logistics provider (3PL) is if the volume is starting to get too much to handle. Order fulfillment is taking a lot more time, effort, and, well, money.
Instead of using all three very limited resources to improve your bags and your branding, you're working overtime to pack, label, and ship to fulfill all orders.
Furthermore, when order volume increases, you need to upscale your supply chain too. That essentially means you're going to need more inventory space.
If you're operating from home or from a small office, it can be hard—and not to mention costly—to expand your storage space for orders.
Fortunately, most 3PLs allow the integration of both inventory and order fulfillment when you partner up with them. This costs significantly less than looking for a space and buying or renting, and then supervising the warehouse yourself.
Benefits of Working With Third-Party Logistics
As a bag brand, what are the benefits of working with 3PLs? Does your business really need them moving forward?
Market Expansion
You can expand your market reach by partnering up with a 3PL. Since these providers usually have fulfillment centers all over the country, you don't have to ship from one location only.
Shipping from a single warehouse can become expensive very quickly—especially if your bags have to cross many shipping zones to get to their new owners.
In addition to having access to different fulfillment centers, 3PLs also open up opportunities to expand your market even more and bring your product overseas. While this will still cost a bit more, 3PLs can lessen the hassle of international shipping.
Minimized Overhead Costs
In-house fulfillment for a large volume of orders can get costly real quick—from buying or renting the warehouse to hiring extra help for packing and inventory management. You would also need to invest in other tools like packing dispensers, necessary technological tools, and warehouse equipment like forklifts.
These overhead costs are significantly minimized when you work with a 3PL because they essentially take over. They handle inventory, fulfillment, and many other services of your choosing.
Everything is rolled into a single payment scheme. You're already paying for the warehouse, labor, and additional equipment in a single check.
Depending on the logistics company, you'll also have access to warehouse technology. This is usually an expensive investment to make if you're doing the in-house logistics on your own.
The varying warehouse technology systems can help automate your order fulfillment processes while also giving insights into product trends.
On top of that, this helps a lot with cost sharing. That means the added costs of labor and utilities when it comes to logistics don't solely fall on the shoulders of you and your business.
Working with a 3PL is a cost-efficient option—especially when your order volumes get too much for in-house logistics.
Focus On Your Brand
Order fulfillment is a vital step to any business, and it helps when you, as a business owner, know how it works. However, it can become overwhelming to learn all of the ropes of logistics on your own.
There are a lot of concepts you have to understand, like current industry standards, to do the job efficiently. This'll likely take away time and other resources from you and the core competencies of your brand.
With a 3PL, you can focus your efforts on developing your products instead. This way, you can pay more attention to the marketing side of it all to bring in more orders.
Most, if not all, logistics providers are well-versed in everything there is to know about fulfillment, from current industry trends down to the most efficient supply chain management. Additionally, most providers have an extensive network of packaging resources.
Improved Customer Satisfaction
When you're doing everything in-house with a high volume of purchases, it can be extremely challenging to sort it all out when something goes wrong with a single order.
Unless you've got a really organized and efficient system, it might be difficult to attend to all customer queries about fulfillment. Moreover, you'd have to worry about package tracking and lost shipments.
Fortunately, a logistics partner helps with all of that. Most 3PLs have a customer helpline that can answer all of a shopper's questions when it comes to their shipped packages.
When a helpline is convenient and easily accessible, this improves customer satisfaction. This lets them know that their orders are taken care of and can be tracked if need be.
More Flexibility
Working with a 3PL offers your bag brand more flexibility by helping you manage the many uncertainties on the logistics side of things.
For example, when your bags start selling out during the Christmas rush, you'd typically need more manpower to help with packing. Through a logistics partner, you can rely on their staff for help—minimizing the need to hire additional labor just for the holiday season.
In addition, as your brand grows, you won't run into problems with upscaling because your 3PL can keep up with you and your business' success. Fluctuations in order volume won't affect your customer satisfaction because you'll always have enough to cater to the demand.
Final Thoughts
Having the right logistics strategy for your bag brand is necessary, if you want to thrive in a highly-competitive field.
As your business grows, it becomes harder and more costly to do in-house logistics. So, how do you choose the right logistics for your bag brand?
Some of the standard qualities you should consider are dynamic pricing, packaging, and excellent handling. In addition, you should also look for a 3PL that can curate a plan that works for you and your products.
Efficient logistics and order fulfillment is essential to the success of a business. If you choose to outsource a logistics partner, you're giving them a chunk of your bag brand's image. That's why it's important to scrutinize what each company has to offer and choose the best one.