E-commerce Warehousing In Australia
Affordable Shipping Rates
If you are an Australian e-commerce company looking to stay ahead of the competition, look no further!
We'll tell you why choosing an Australian warehouse provider will take you in the right direction. For example, if your products need to be quicker and easier to ship out, partnering with an Australian warehouse will help you keep up with the demand.
Australian e-commerce companies are proactively planning for the future, with 91% of Australians accessing the e-commerce industry. The shift in consumer behavior and competition has caused a boom in e-commerce, but partnering with an Australian warehouse provider will be vital to staying ahead of the game.
Aussie customers expect the best service and want to know that their needs are in the hands of an experienced and trusted 3PL warehousing company. Instead of being bogged down by logistics, shift your focus to your clients and leave your logistical needs in the hands of experts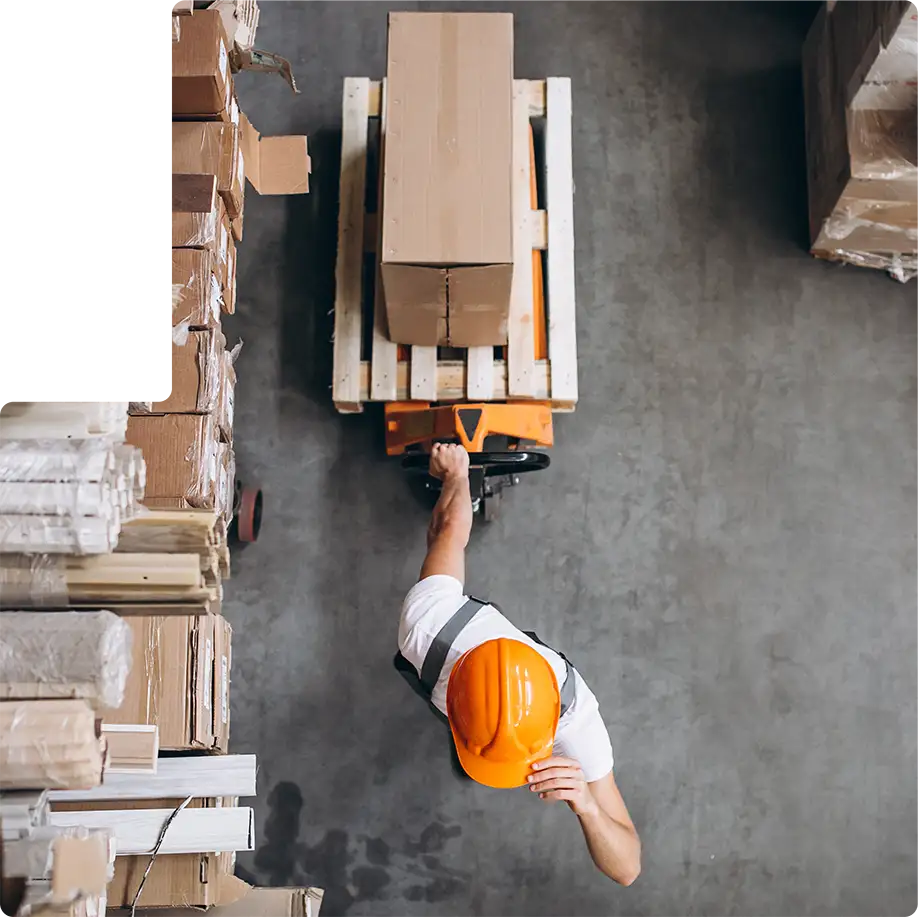 Try our Warehousing service in Australia to scale up your business instantly
Manual processes and ineffective operations that rely on the old supply chain networks waste resources and opportunities. In today's e-commerce business climate, you need a modern and streamlined warehousing service that will save you a great deal of time, money, and resources. Locad's warehousing service in Australia has the latest technology and processes to make your supply chain more efficient. Choosing the warehouse and services offered by Locad for your e-commerce business could help you optimize your supply chain, save money, and provide a more enjoyable experience for your customers.
+ other partners from around the globe!
Access the best shipping carrier integration at affordable prices. Be it on-demand, local, or international shipping, choose the best carrier for you and fulfill customer orders, day in and out. 
Sync your preferred sales channels with Locad to import all your orders and process your orders for shipping. Ensure no orders slip through the cracks and stay on top of your orders from order placed to successfully delivered.
Locad does more than just be the best warehouse partner in Australia; here's why
Get your goods shipped Australia-wide with no hassle. With our high-tech warehouse in Australia, we make sending your goods around the world more effortless than ever. Plus, our partners come from your trusted list like Sendle and Auspost.
Locad provides e-commerce business owners like you with,
Trusted utility warehouse in Australia and across the Asia-Pacific
Fulfillment, storage and shipping costs for every pocket size
Warehouse and fulfillment centers that are efficient to enable seamless selling
Zero cost for 30 days of storage on the first inbound of every product
Connected across Australia to enable the quickest delivery time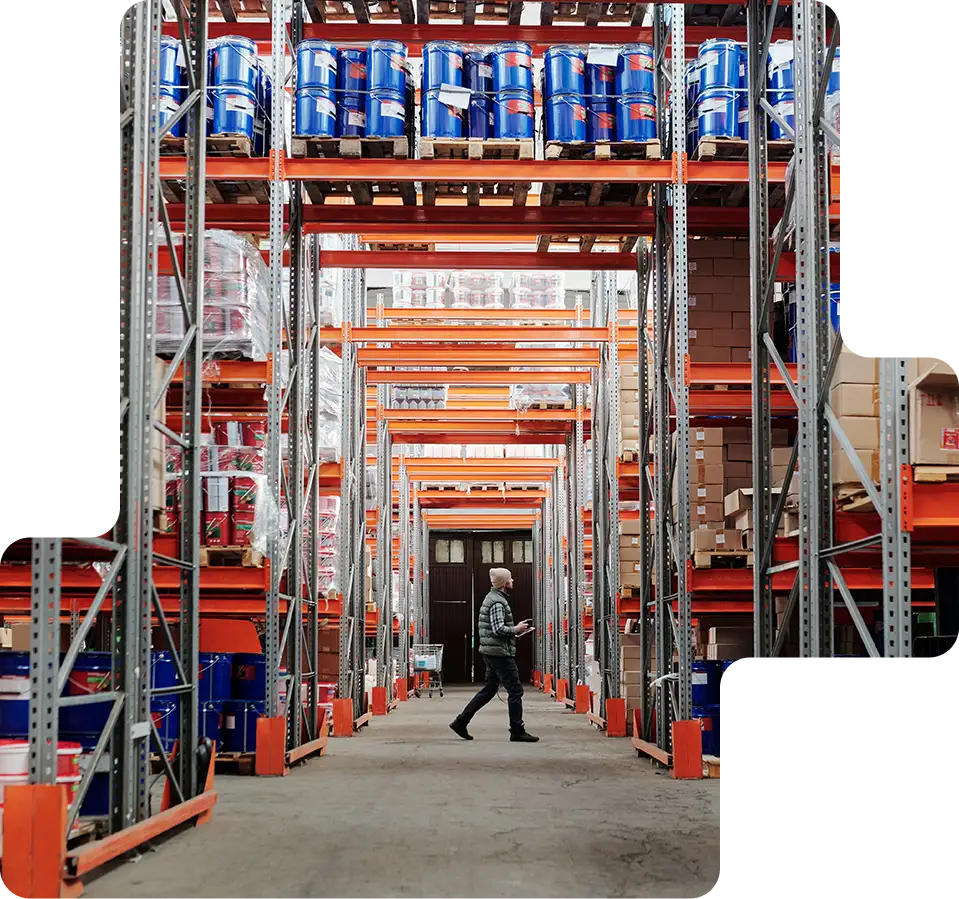 Why Locad's modern and high-tech warehouse is the perfect solution
Warehouse environments are dynamic and always have to deal with change. Without adequate storage space, you may experience quality or shipping damage, or your business might produce excess inventory to pay for its purchase. When not checked properly, the smaller moments cascade into bigger difficulties with supply chain management. No matter the issue, Locad has a way to maneuver and handle these errors. We ensure your brand is always efficiently able to maintain seamless selling.
Here is why you need to choose the best 3PL service in Australia
Let's delve a little deeper into the problems of managing your warehouse.
Hassles of land and labor – Having an adequate area and having enough skilled labor are just two of the most important factors in warehousing and distribution. While owning space is too expensive, finding skilled labor is difficult. Warehouses must be properly equipped with pallet racks, shelving, packing tables, forklifts, etc. Plus, they have to be maintained and updated from time to time.
Communication is key – Warehouses require many tasks to be executed. If communication breaks down, things can get lost in chaos and it will lead to errors and delays. Warehouse staff must communicate regularly to pick, pack, and ship without hiccups. A good system with the right tools and software is needed for warehouses to function smoothly.
Time is ticking and precious – Customers want their orders to be fulfilled as fast as possible, so it's important to make sure you have knowledgeable and well-trained staff in order to make the process run smoothly. There's no better way to do this than the proper warehouse layout and staff training.
Inventory monitoring for better sales – Storing quality inventory is a big challenge for e-commerce sellers in Australia. And so it is crucial to have products easily accessible and accurate inventory records. Without a proper inventory, you risk buyers not choosing your product and tying up valuable capital in stock that is not selling.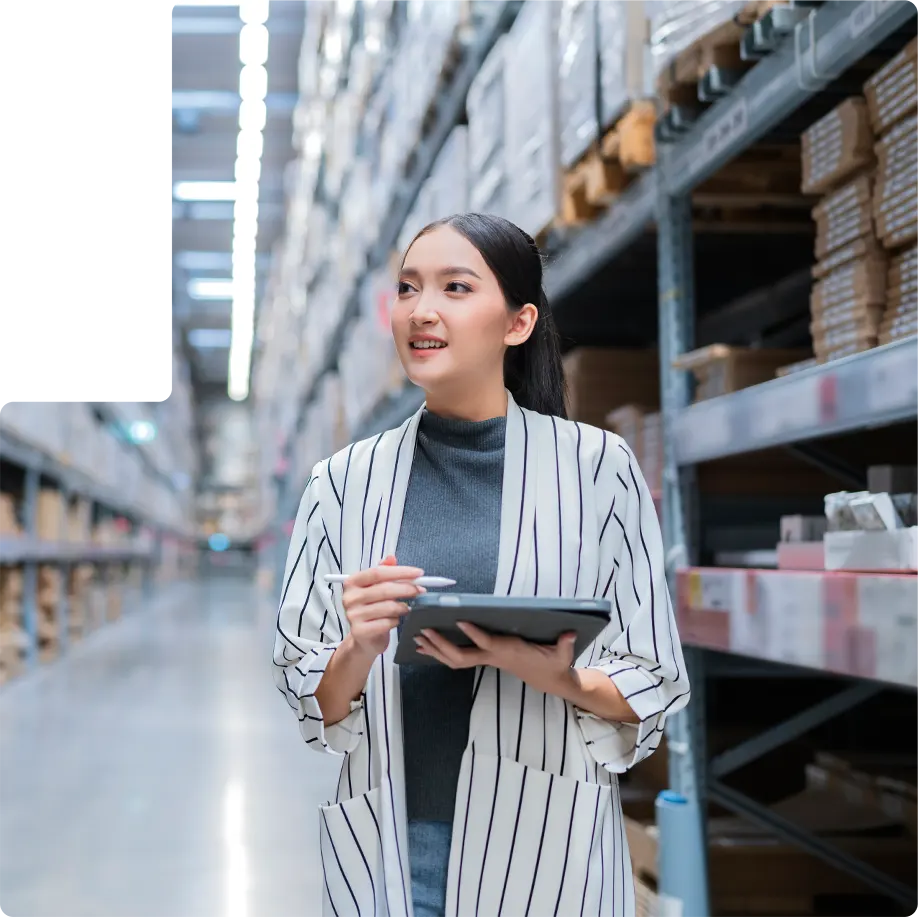 Join 100+ fulfilled businesses and start your journey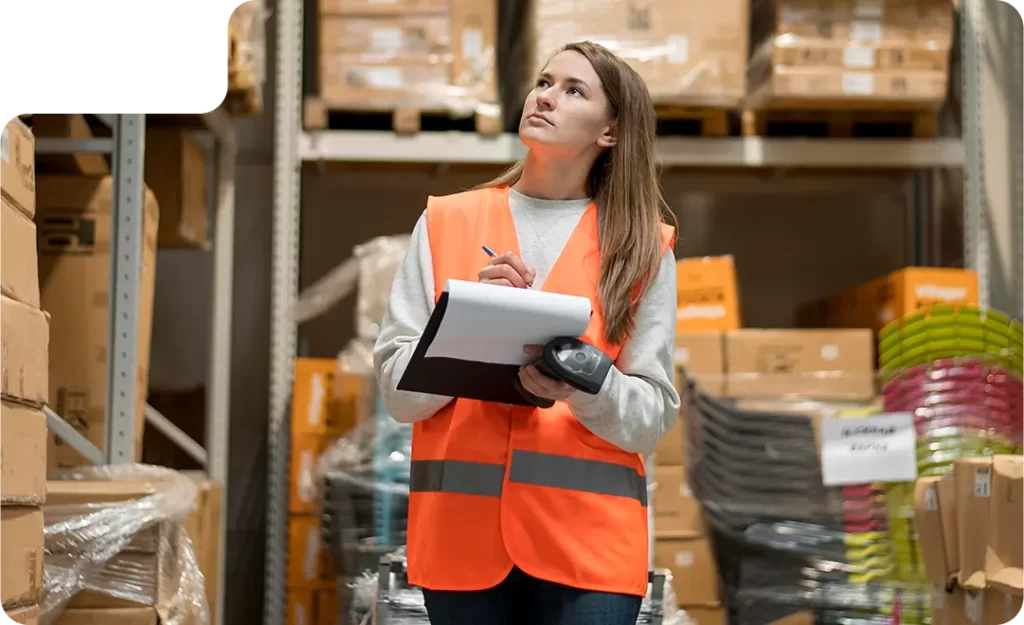 Here's everything you need to look for in your Warehousing Solution in Australia
Seek a storage facility that is

well-maintained and highly secur

e. This ensures your inventory stays safe, and so will your business. Be prepared for harsh weather with a climate-controlled utility warehouse for any season in Australia.





The warehouse must have

plenty of space

to house your brand's inventory. Storage space should not be in short supply, and being overcrowded will only cause your stock to become less secure. Ensure you don't run out of space while your clients wait in line.





Avoid using an Australian warehouse facility that charges you more than reasonable pricing. Instead, find a reputable warehouse that meets your needs for

quality and cost at a reasonable price

.





Staff that works for your warehouse must be

skilled, experienced and on top of product knowledge

. Warehouse staff should handle the shipments in a fast and efficient manner.





You want your warehouse to be close to its customers in Australia.

Convenience is vital

as customers can eliminate the need to pay high shipping costs that can drain both pockets





Last but not least, make sure the

warehouse is insured

. This will protect your inventory in case of damage or theft and ensure mental peace, knowing that your investment is in safe hands.
We are sure Locad has already convinced you to be the best, most efficient and high-tech warehouse in Australia. If you still need that extra nudge, every pointer discussed above Locad provides and much more. 
Locad is the best e-commerce warehouse provider in Australia
Locad is a warehousing company that's easy and affordable for e-commerce retailers. If you have an e-commerce business whose logistics need to be taken care of, Locad can take those hassles off your hand. We also enable your brand to have a competitive advantage, making you a trusted and reliable company for your clients.
Locad enables efficient and profitable selling as your all-in-one warehousing partner
Locad's Australian warehouse connects seamlessly with a Locad Control Tower. We let you watch how your products are processed through the fulfillment process.
Locad efficiently helps your e-commerce business by providing you with:
Live tracking of your stock levels and inventory
Insights on stock movement for enhanced business decisions
Every SKU is handled for easy pick, pack, and shipping from the warehouse
Detailed fulfillment overview of every product in the warehouse
The Locad Control Tower monitors the fulfillment process so get a complete picture of your sales anytime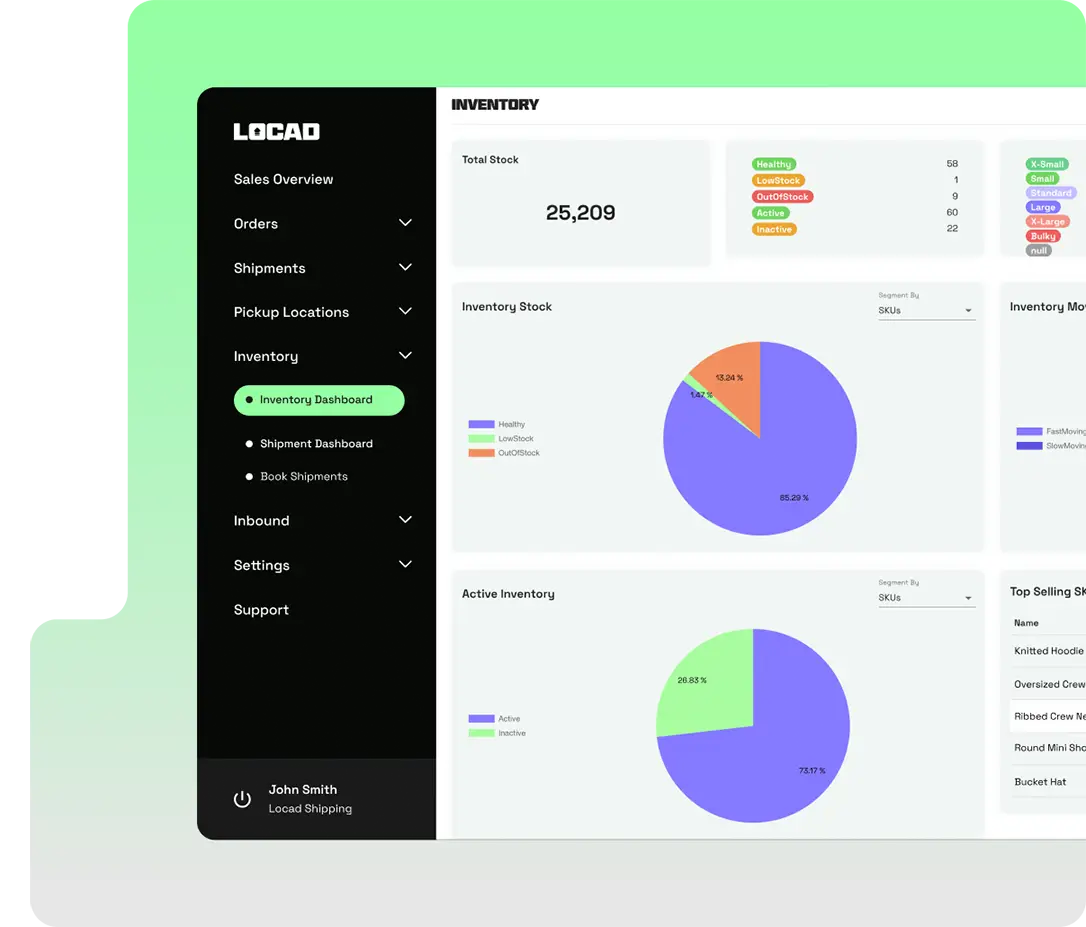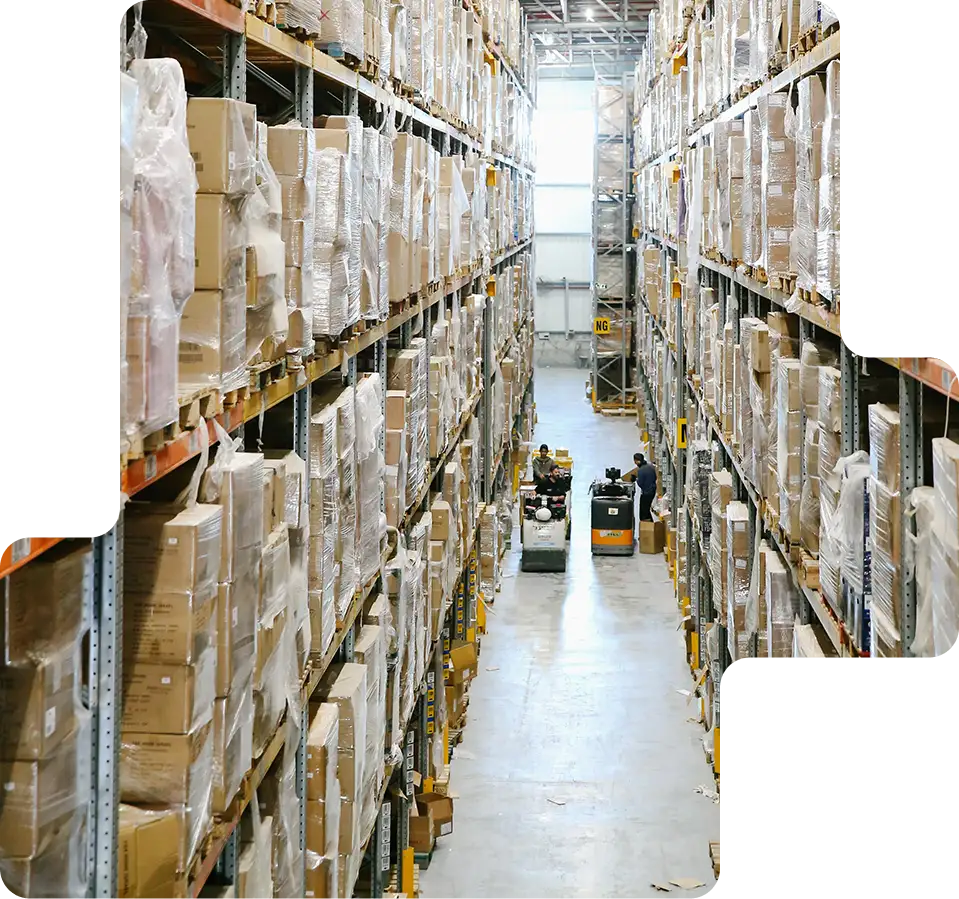 The Top Warehouse in Australia with top-notch distribution and services
Locad believes that every customer that joins us must have the easiest and most memorable experience. We believe that logistics difficulties shouldn't be a hindrance to your ever-growing business.
To ensure your business's growth never gets paused, Locad's logistics engine helps in the following ways:
Easy Warehousing – Instead of having to sign long-term leases, you can pay for the storage that you want and even choose between storage options. Switching from a fixed cost model to a more flexible warehousing model allows you to improve customer satisfaction and shipping efficiency.
Inventory management system – Store your products in our secure e-commerce warehouse. You can see how many units are on hand, respond to product recalls quickly, and track expired items. You're fully in control of your inventory with Locad
Multi-purpose Dashboard – You no longer have to worry about wasting time on too many management systems. Locad's e-commerce fulfillment software allows you to manage your inventory and orders in one system. No more emailing spreadsheets or calling people back. Manage your inventory right from anywhere.
Warehouse locations across Australia – Locad offers warehousing, shipping, and distribution services through our extensive global network. No matter where your products are shipped from in Australia, we have warehouses around the world that can help you ship efficiently.
Returns Management is now easier – Returns and exchanges are easy with Locad's warehouse workers. They are trained to handle returns quickly and efficiently and make sure products are safe for customers.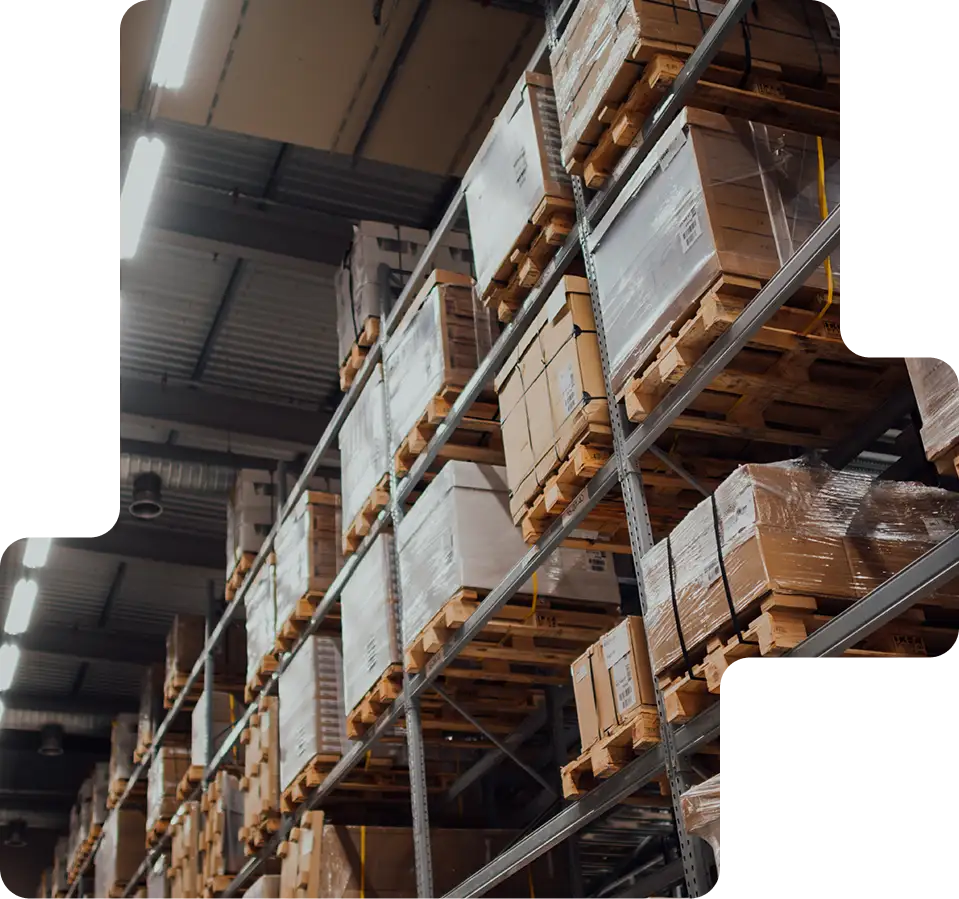 Check out the key metrics of partnership between Locad and MuscleU: 
70% faster fulfillment

75% faster customer service response

Full expansion into the entire Australian market
We Take E-commerce Logistics Very Seriously
Australia's No.1 health supplements online store came at the right time when health and nutrition are becoming priorities among Australians.
MuscleU CEO Jordan Harrisson stated that his company, which was founded in 2012, grew in size over the years due to increasing market demand for home-based health and wellness products. 
"Yes, the gym makes up a portion of a healthy lifestyle but a large majority of what makes up a healthy lifestyle is done outside of a gym."
He expected that this industry would only continue to grow as more Australians become more aware with keeping their health and lifestyle in check, even without the need to go to the gym. He hopes that his partnership with Locad would be maintained and even be strengthened further, especially as Locad continues to remain hands-on with his company's growth. 
"We noticed that with Locad, the speed of the customer service team has allowed us to be on top of more issues, much faster. That [has] been a huge change because what that allows us to do is get back to our clients faster and make sure that if there are any issues or concerns, we address them quick enough [so] that we don't lose that customer to a competitor."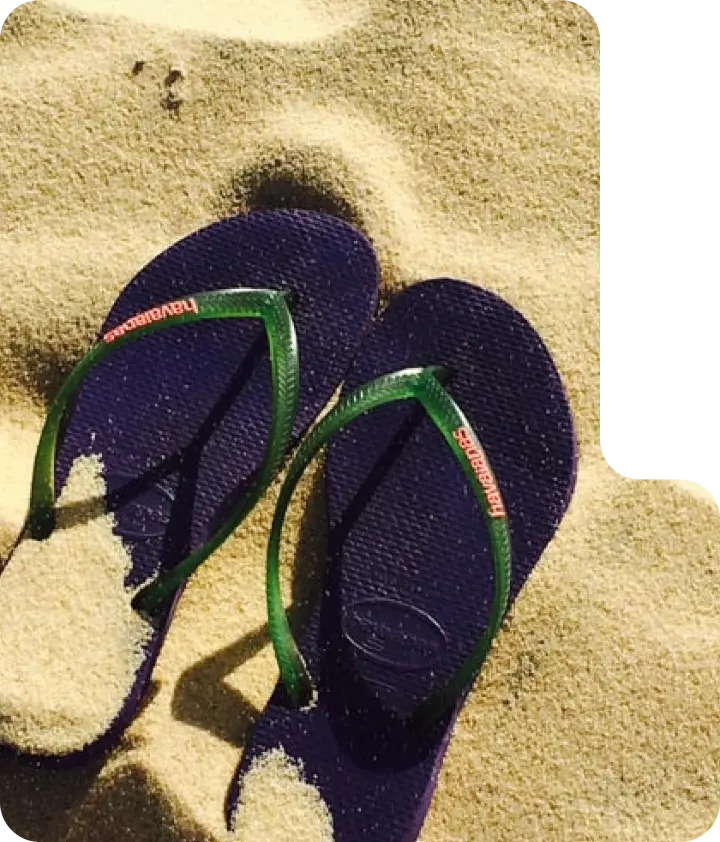 Now with Locad, we are able to dispatch orders within 24 hours and deliver super fast shipping to our customers
Terry SA (Havaianas), Philippines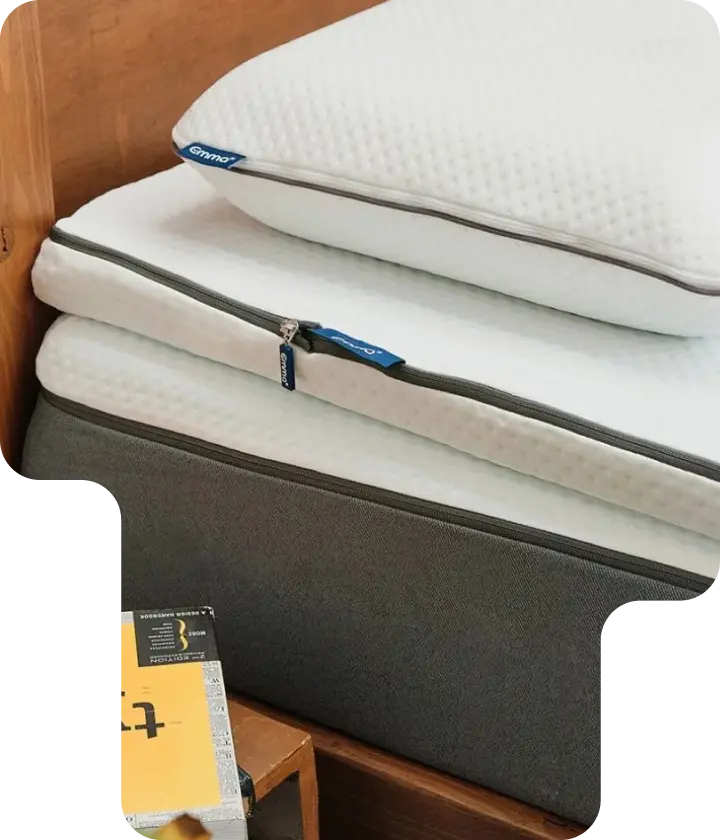 We wanted to outsource fulfillment so we can find reliable partners who are already experts in this field, and since Locad, our day-to-day work has lessened.
Emma Sleep, Southeast Asia
Now with Locad handling our fulfillment and operations, 95% of our shipments are shipped within 90 minutes.
Warehouse benefits from Locad for your Australian e-commerce business
No lock-in contract
We commit to partnerships that are best for you. You can choose how long or short your collaboration with us will be based on what is the most convenient for you.
Best shipping costs
Ship with courier partners you already know. All rates can be found in one place. Finding the best courier across Singapore is simple and has never been easier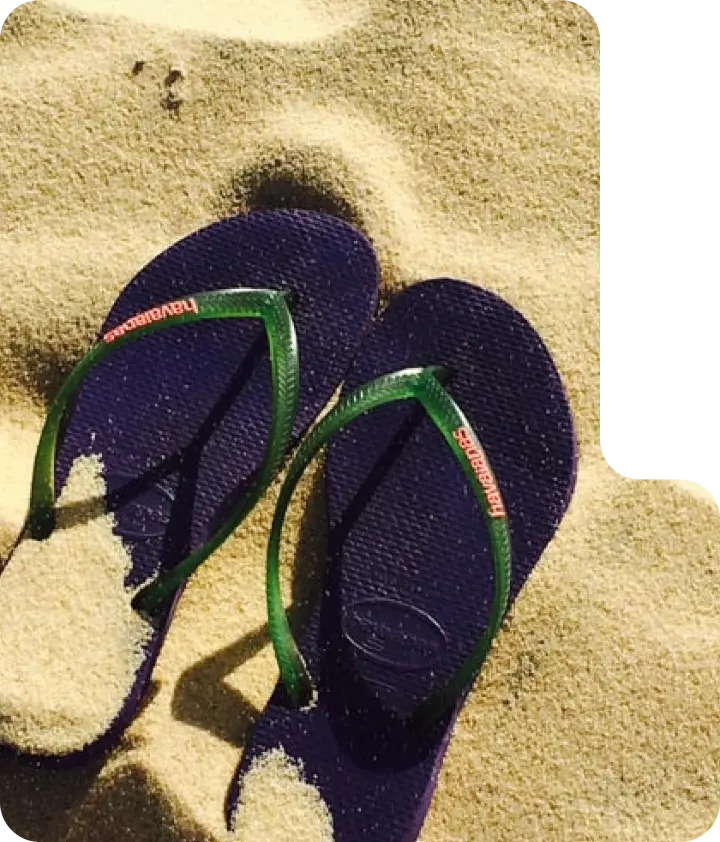 Now with Locad, we are able to dispatch orders within 24 hours and deliver super fast shipping to our customers
Terry SA (Havaianas), Philippines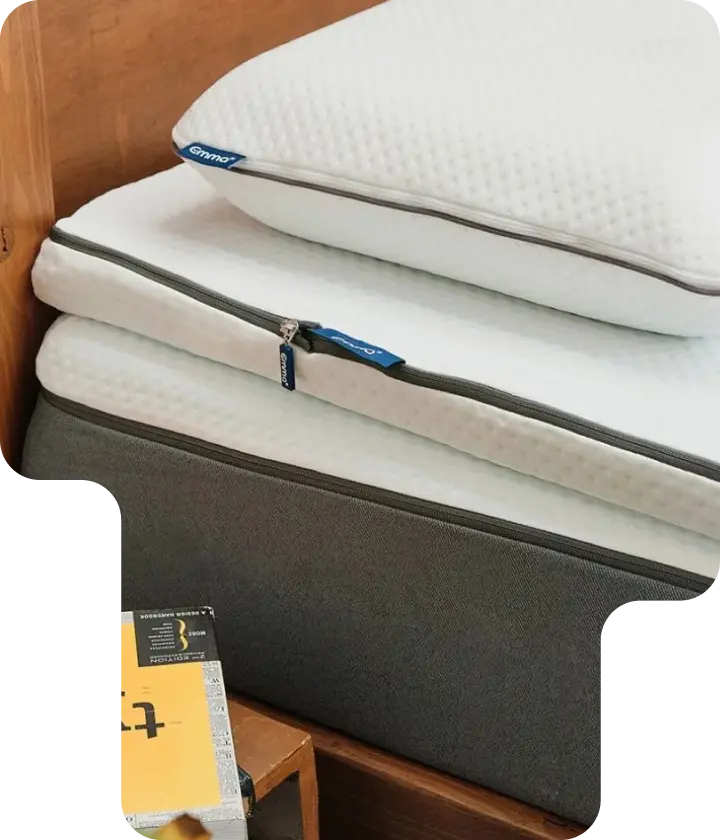 We wanted to outsource fulfillment so we can find reliable partners who are already experts in this field, and since Locad, our day-to-day work has lessened.
Emma Sleep, Southeast Asia
Now with Locad handling our fulfillment and operations, 95% of our shipments are shipped within 90 minutes.
Locad is the best warehouse you can choose for your Australian business. Start today in a few clicks
With our best industry knowledge, Locad is ready to help you. Our warehouse service has always been a strong point for us, and now we want to broaden our horizons and provide you with the best service possible.
You can get involved by becoming one of our partners today. Sign up to become partners and let's get your e-commerce business started.
Request a quote!
| | |
| --- | --- |
| Does Locad integrate with Shopify and Woocommerce? | |
| Does Locad fulfill perishables? | |
| Does Locad support Cold Storage for my products? | |
| Can I ship my products internationally with Locad | |
| Does Locad fulfill items of all sizes? | |
| Does Locad offer custom packaging options | |
| Does Locad conduct stock takes/cycle counts? | |
| Can I visit Locad's 3PL warehouse to check my products? | |
| Does Locad fulfill both retail store and e-commerce deliveries? | |
| Does Locad have returns/reverse logistics services? | |
| Does the Locad perform address verification? | |
| Does Locad ship to all locations? | |
| Is Locad integrated with any e-commerce returns applications | |
| Can I recall or change the address on a package that shipped? | |
| Does Locad allow seperate packaging of SKU's? | |
| Can Locad help me manage inventory across multiple channels? | |
| Will Locad carriers provide tracking information and how does tracking work? | |
| Does Locad resolve a Stock/Inventory mismatch? | |
| Can Locad help me with data on the sellable stock for a particular product available on various marketplaces? | |
| Can I set buffer stock on Locad for a particular product? | |
| Does Locad's system let me view just my recent orders? | |