A transformative force is at play in the vibrant tapestry of Singapore's e-commerce landscape. The rise of Direct-to-Consumer (D2C) brands is altering the rules of engagement, ushering in an era of innovation and customer-centricity. These digitally-native brands are rewriting the retail narrative, shaping consumer preferences, and setting new standards.
Let's look at the implications of this D2C revolution for e-commerce businesses as we explore the innovations, challenges, and prospects that define this dynamic shift.
Introduction to D2C Brands and E-commerce Landscape in Singapore
The Direct-to-Consumer (D2C) model has emerged as a disruptive force in the global retail and e-commerce landscape. Unlike traditional retail, where products pass through various intermediaries before reaching consumers, D2C brands sell directly to their target audience. This approach allows D2C brands to exercise greater control over their products, pricing, and customer relationships.
D2C brands have gained popularity by leveraging the power of the internet, rising e-commerce platforms, social media, and digital marketing to establish a direct connection with consumers. By cutting out intermediaries, they can offer competitive pricing, personalized experiences, and products tailored to specific consumer preferences.
Singapore boasts a dynamic and rapidly evolving e-commerce ecosystem. As a global business hub and technology-forward nation, it offers a fertile ground for traditional e-commerce players and emerging D2C brands. The country's well-developed infrastructure, high internet penetration rate, and tech-savvy consumer base make it an attractive market for e-commerce businesses.
In Singapore, e-commerce encompasses various industries, including retail, electronics, fashion, nutrition, beauty, skincare, fitness and more. Major e-commerce players, both local and international, have established a strong presence in the market. The government actively supports digital transformation initiatives, further fueling the growth of e-commerce. For instance, the Productivity Solutions Grant (PSG) provides financial support for adopting digital solutions. Moreover, in response to the COVID-19 pandemic, the government introduced the Digital Resilience Bonus (DRB) scheme. This initiative encourages businesses, including D2C brands, to adopt digital tools and solutions by providing cash payouts for eligible digitalization expenses.
The D2C Phenomenon: Unveiling the Trend
The rise of Direct-to-Consumer (D2C) brands has captivated the global business landscape, reshaping how products reach consumers. Understanding the factors propelling this trend is essential to grasp its significance.
D2C brands have harnessed several vital drivers contributing to their growth:
1. Digital Revolution: The digital age has democratized commerce, providing D2C brands with accessible online platforms for marketing and sales. Social media, e-commerce websites, and digital advertising have become powerful tools to enhance brand visibility.
2. Consumer Empowerment: Modern consumers demand more transparency and authenticity. D2C brands meet this need by eliminating intermediaries, offering direct communication, and showcasing the journey from product conception to delivery.
3. Data-Driven Insights: D2C brands leverage data analytics to gain profound insights into consumer behavior. This knowledge informs product development, marketing strategies, and personalized customer experiences.
Analyzing Consumer Preferences and Changing Buying Behavior
Consumer preferences are evolving rapidly, influenced by personalization, sustainability, and digital convenience. D2C brands are at the forefront of understanding and adapting to these shifts:
1. Convenience Culture: In an era where convenience is king, D2C brands offer streamlined purchasing experiences, subscription services, and hassle-free returns, meeting the demands of time-conscious consumers.
2. Sustainability Awareness: Eco-consciousness drives consumers to seek sustainable brands. D2C brands prioritize ethical sourcing, eco-friendly packaging, and transparent sustainability efforts.
3. Personalization Expectation: Consumers expect tailored experiences. D2C brands excel in delivering personalized product recommendations and engaging customers with content that resonates.
As we delve into the world of D2C brands, it becomes evident that they are not just a trend but a response to changing consumer dynamics and a shift towards a more direct, personalized, and transparent way of doing business.
Benefits and Challenges of D2C Brands in Singapore
Direct-to-Consumer (D2C) brands have gained prominence in Singapore's vibrant business landscape, offering both advantages and facing unique challenges:
Benefits:
1. Control and Personalization: D2C brands enjoy complete control over their products, pricing, and brand image. This control allows them to personalize offerings to match consumer preferences, fostering more robust connections.
2. Data-Driven Insights: D2C brands use the online channel to connect with customers and sell. Selling online helps them collect valuable customer data, enabling data-driven decision-making. This information informs product development, marketing strategies, and customer experiences, enhancing competitiveness.
3. Reduced Distribution Costs: Bypassing intermediaries like wholesalers and retailers reduces distribution costs, allowing D2C brands to offer competitive pricing and potentially higher profit margins.
4. Consumer Engagement: D2C brands can directly engage with consumers through digital channels, fostering brand loyalty, trust, and community.
5. Transparency and Trust: By eliminating middlemen, D2C brands can be more transparent about product sourcing, manufacturing processes, and sustainability practices, earning consumer trust.
Challenges:
1. Brand Building: Establishing brand recognition and trust in a crowded market requires substantial effort and resources, especially for newcomers.
2. Logistics and Fulfillment: Handling logistics, warehousing, and order fulfillment can be complex, especially for D2C brands scaling up rapidly.
3. Market Competition: Traditional retailers and e-commerce giants often dominate the market, making it challenging for small and emerging D2C brands to secure a foothold.
4. Regulatory Compliance: Navigating Singapore's regulatory environment, including intellectual property, consumer protection, and data privacy laws, can be intricate.
5. Customer Acquisition Costs: Acquiring customers through digital advertising and marketing can be costly, affecting profitability.
While D2C brands in Singapore enjoy numerous benefits, they must navigate these challenges strategically to thrive in the competitive landscape. By leveraging their control, innovation, and customer-centric approach, D2C brands can continue reshaping how consumers engage with products and brands in the Lion City.
Implications for Traditional E-commerce Businesses
The rise of Direct-to-Consumer (D2C) brands is redefining the competitive landscape. So if you're a traditional e-commerce business, how does this even affect the customer market for you?
1. Increased Competition: D2C brands compete for a market share that are common to established players. Their agility, personalized offerings, and direct consumer engagement challenge established e-commerce players.
2. Evolving Consumer Expectations: D2C brands set higher standards for transparency, sustainability, and personalized experiences. Traditional e-commerce businesses must adapt to meet these evolving consumer preferences.
3. Pressure on Pricing: D2C brands often offer competitive pricing due to reduced distribution costs. Traditional e-commerce businesses may face pricing pressures and must find ways to remain competitive.
Embracing the D2C Approach: Strategies for Existing E-commerce Players
To thrive in this evolving landscape, traditional e-commerce businesses can consider the following strategies:
1. Curate Unique Offerings: Traditional e-commerce businesses can differentiate themselves by curating unique product selections and enhancing the value proposition through exclusive partnerships.
2. Enhance Customer Experience: Improve the user experience, including website design, navigation, and customer support. Streamlining the purchasing journey can help retain customers.
3. Data-Driven Insights: Leverage customer data to understand preferences, enhance personalization, and optimize marketing strategies. This can help traditional e-commerce players compete on the personalization front.
4. Strategic Partnerships: Collaborate with D2C brands or local artisans to offer exclusive products, tapping into the appeal of limited-edition items.
5. Sustainable Practices: Highlight sustainability efforts in product sourcing, packaging, and supply chain management, aligning with the growing consumer demand for eco-friendly options.
By recognizing the disruption caused by D2C brands and proactively adapting to consumer expectations, traditional e-commerce businesses can continue to thrive in the ever-evolving digital commerce landscape. Embracing the D2C approach and staying agile in response to market shifts are key strategies for success.
Evolving Consumer Expectations and Brand Experience
In today's dynamic business landscape, consumer expectations are evolving rapidly, driven by a desire for more personalized, transparent, and sustainable brand experiences. These factors are at the forefront of shaping consumer choices:
1. Personalization: Consumers now expect tailored experiences. They want brands to understand their preferences and offer products and content that resonate with their tastes and needs. This goes beyond product recommendations and extends to personalized marketing communications.
2. Transparency: Transparency has become a non-negotiable attribute for brands. Consumers seek clear information about product sourcing, manufacturing processes, and ethical practices. They want to know the story behind the products they purchase and the values a brand represents.
3. Sustainability: Eco-consciousness is on the rise. Consumers are increasingly concerned about the environmental impact of their purchases. Brands prioritizing sustainability, from eco-friendly materials to responsible supply chain practices, have a competitive edge.
Harnessing Technology for Enhanced Customer Engagement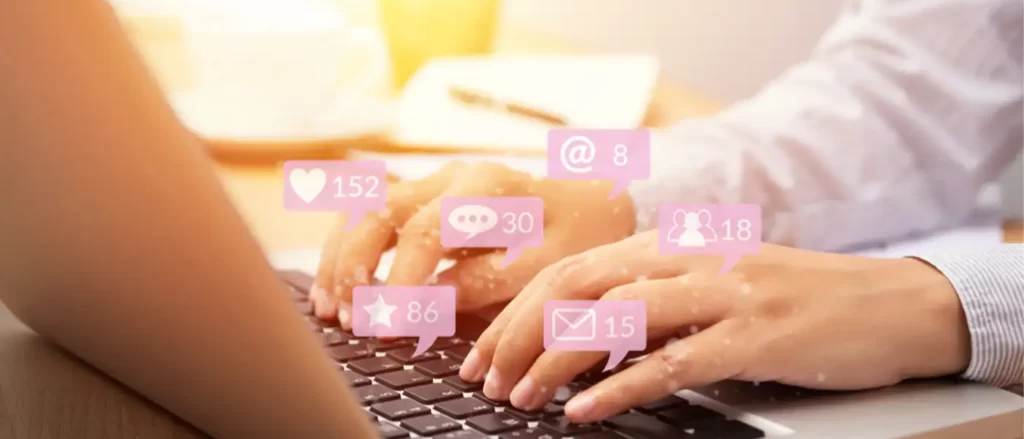 Technology plays a pivotal role in meeting these evolving expectations and creating exceptional brand experiences:
1. Data-Driven Personalization: Brands use customer data to understand preferences, behaviors, and purchase history. This information in turn can offer insights and enables the delivery of personalized product recommendations, email marketing, and website experiences.
2. AI and Chatbots: Artificial intelligence provides immediate customer support, answering queries and resolving issues 24/7. These tools enhance customer engagement and satisfaction.
3. Augmented Reality (AR) and Virtual Reality (VR): AR and VR technologies enable consumers to visualize products in their environment before purchasing, enhancing the online shopping experience.
4. Sustainability Tech: Brands leverage technology to trace the sustainability of their products, from transparency to energy-efficient production methods.
Evolving consumer expectations have become a driving force behind the transformation of the e-commerce landscape. Brands prioritizing personalization, transparency, sustainability, and leveraging technology to engage customers will not only meet these expectations but also thrive in a competitive market by delivering exceptional brand experiences.
Steps to Establishing and Scaling a D2C Business in Singapore
Establishing and scaling a Direct-to-Consumer (D2C) business in Singapore requires a well-planned strategy and execution. Here are the key steps to navigate this journey:
1. Market Research
Identify Your Niche: Identify a specific niche or product category that you are passionate about and has market demand.
Competitor Analysis: Study existing D2C brands in your chosen niche to understand their strategies, pricing, and customer base.
2. Business Plan
Define Your Brand: Develop a strong brand identity, including a unique value proposition, brand story, and core values.
Pricing Strategy: Determine your pricing strategy, factoring in production costs, competitors' pricing, and desired profit margins.
3. Product Development
Product Sourcing: Source or manufacture your products with a focus on quality, sustainability, and ethical production practices.
Prototyping and Testing: Create prototypes and conduct product testing to ensure quality and functionality.
4. Online Presence
Build an E-commerce Website: Create a user-friendly, mobile-responsive website with secure global and popular payment gateways and an easy checkout process.
Leverage Social Media: Establish a strong presence on social media platforms like Instagram, Facebook, and LinkedIn to engage with your target audience.
5. Marketing and Promotion
Content Marketing: Create high-quality content, including blog posts, videos, and infographics, to educate and engage your audience.
Digital Advertising: Invest in digital advertising, including pay-per-click (PPC) ads, social media advertising, and influencer partnerships to drive traffic and sales.
6. Customer Engagement
Customer Support: Provide excellent customer support through multiple channels, such as email, live chat, and social media.
Feedback Collection: Actively seek and collect customer feedback to continually improve your products and services.
7. Fulfillment and Logistics
Inventory Management: Implement an efficient inventory management system to ensure products are in stock and ready for shipping.
Shipping and Delivery: Choose reliable shipping partners to offer prompt and hassle-free delivery to customers.
8. Scaling
Expansion Strategy: Plan for growth by identifying new market segments, diversifying product offerings, or entering international markets.
Investment: Consider seeking funding or investment to fuel your growth and expansion plans.
9. Analytics and Optimization
Data Analysis: Continuously monitor website analytics, sales data, and customer behavior to identify areas on your website that require fine tuning.
A/B Testing: To optimize conversions, Conduct A/B testing for website elements, marketing campaigns, and product offerings.
10. Regulatory Compliance
Compliance: Ensure your business complies with Singapore's regulatory requirements, including business registration, taxes, and data protection.
Establishing and scaling a D2C business in Singapore is an exciting journey that demands dedication, market insight, and adaptability. Following these steps and staying attuned to consumer trends and feedback can build a thriving D2C brand in this dynamic market.
Collaboration and Competition: E-commerce Landscape Shifts
Direct-to-Consumer (D2C) brands have disrupted the traditional retail and e-commerce landscape, compelling established players to adapt or risk losing market share:
1. Evolving Business Models
Traditional Retail Transformation: Many conventional retailers have embraced e-commerce, building online storefronts to reach digital-savvy consumers. This shift complements their brick-and-mortar presence, creating a multi-channel shopping experience.
2. Enhanced Customer Experiences
Personalization and Convenience: Traditional retailers and marketplaces are investing in data-driven personalization and convenience features, aiming to match the tailored experiences offered by D2C brands.
Innovative Fulfillment: Investments in efficient supply chain and fulfillment solutions, such as same-day delivery and curbside pickup, enhance the customer experience.
3. Marketplace Alliances
Cross-Listing Products: E-commerce marketplaces collaborate to cross-list products, allowing sellers to expand their reach. This strategy benefits both the sellers and the marketplaces, increasing product variety.
4. Retail-Tech Collaborations
Enhanced Customer Insights: Retailers are partnering with tech companies to leverage data analytics and AI to understand customer behavior better. This enables personalized recommendations and marketing. retailers like NTUC FairPrice, a major supermarket chain, have partnered with tech companies to harness data analytics and AI to enhance their understanding of customer behavior.
Innovative Shopping Experiences: Collaborations between retailers and tech firms bring innovations like augmented reality (AR) and virtual reality (VR) to online shopping, enhancing the engagement and satisfaction of consumers.
5. Logistics and Fulfillment Partnerships
Efficient Last-Mile Delivery: E-commerce businesses partner with logistics companies to improve last-mile delivery efficiency. This reduces costs and accelerates order fulfillment.
Inventory Management Solutions: Inventory management platforms and software are helping businesses optimize stock levels, reducing overstock and understock issues.
Collaboration and competition are two sides of the same coin in the evolving e-commerce landscape.
Traditional retailers, marketplaces, and e-commerce players navigate these shifts by forming strategic alliances, investing in technology, and enhancing the customer experience to thrive in an increasingly dynamic market.
Innovations and Future Prospects
As Direct-to-Consumer (D2C) brands continue to reshape Singapore's e-commerce landscape, innovation and prospects become paramount. Here's a glimpse into the innovations driving this trend and the potential it holds:
1. Hyper-Personalization
AI-Driven Personalization: D2C brands leverage artificial intelligence (AI) to deliver hyper-personalized shopping experiences. AI analyzes consumer data to recommend products tailored to individual preferences, improving customer satisfaction and conversions.
Customization: Many D2C brands allow customers to customize products, from cosmetics to apparel. This level of personalization fosters a deeper connection between consumers and brands.
2. Sustainable Practices
Eco-Friendly Packaging: D2C brands are leading the charge in sustainable packaging, opting for recyclable and biodegradable materials. Sustainability aligns with the eco-conscious values of many consumers.
Transparency: Brands are transparent about their sustainability efforts, detailing responsible sourcing, ethical production, and eco-friendly supply chains.
3. Direct Engagement
Community Building: D2C brands build communities around their products, engaging with customers through social media, email marketing, and interactive content. This direct engagement fosters brand loyalty and advocacy.
Virtual Try-On: Innovations like virtual try-on tools enable customers to visualize products before purchase, enhancing the online shopping experience.
4. Expansion and Market Penetration
Global Reach: D2C brands often have ambitions beyond their home market. They explore international expansion, using cross-border e-commerce to access a global customer base.
Marketplace Integration: Many D2C brands integrate with established e-commerce marketplaces to increase their visibility and reach.
5. Future Prospects
Market Growth: The D2C trend is expected to continue its upward trajectory in Singapore and across the globe. Market analysts predict sustained growth as consumers increasingly value the convenience and unique offerings of D2C brands.
Competition and Collaboration: D2C brands will face heightened competition and may explore collaborations to expand their market presence.
The rise of D2C brands in Singapore holds great promise for the e-commerce sector. Innovation, sustainability, and a direct-to-consumer approach are at the forefront of this transformation, with prospects indicating continued growth and evolution in the e-commerce landscape.
As D2C brands thrive, they challenge traditional business models, paving the way for a more dynamic and customer-centric shopping experience.
Conclusion
The D2C wave surging through Singapore has opened new horizons for e-commerce businesses. With innovation as its compass, sustainability as its motto, and personalization as its muse, this movement is poised to reshape the retail landscape.
Embracing the D2C ethos and adapting to its evolving dynamics will be the key to success in the e-commerce arena.
As we navigate this transformative journey, one thing remains clear: the D2C impact on Singapore's e-commerce ecosystem is profound, and its implications resonate far beyond Lion City's shores.
Experience fulfillment by Locad today!
Frequently Asked Questions
Which of the following are the implications of e-commerce for the customer?
E-commerce brings convenience, a wide product selection, and price transparency, enhancing the customer's shopping experience. It also raises concerns about data security and privacy.
Which types of e-commerce focus on customers dealing with each other?
Peer-to-peer (P2P) e-commerce models, such as online marketplaces or classified ads, primarily involve customers dealing with each other.
How do e-business and e-commerce contribute to customer value?
E-business and e-commerce enhance customer value by providing 24/7 accessibility, personalized recommendations, and seamless transactions, ultimately improving convenience and satisfaction.
Is e-commerce popular in Singapore?
Yes, e-commerce is highly popular in Singapore, with many consumers and businesses embracing online shopping and digital transactions.
What are the benefits of the impact of e-commerce?
E-commerce offers benefits like convenience, cost savings, global reach for businesses, and a wide product selection for consumers. It impacts industries by transforming traditional business models, increasing market competition, and driving digital innovation.