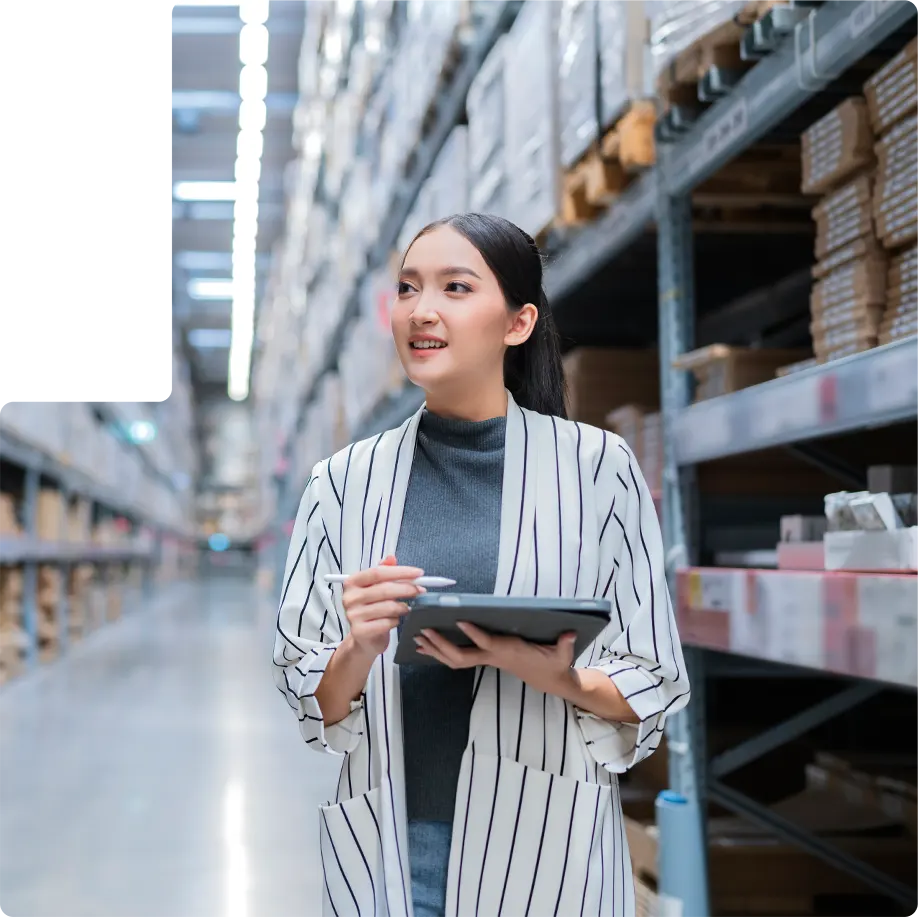 E-Commerce Warehousing in Singapore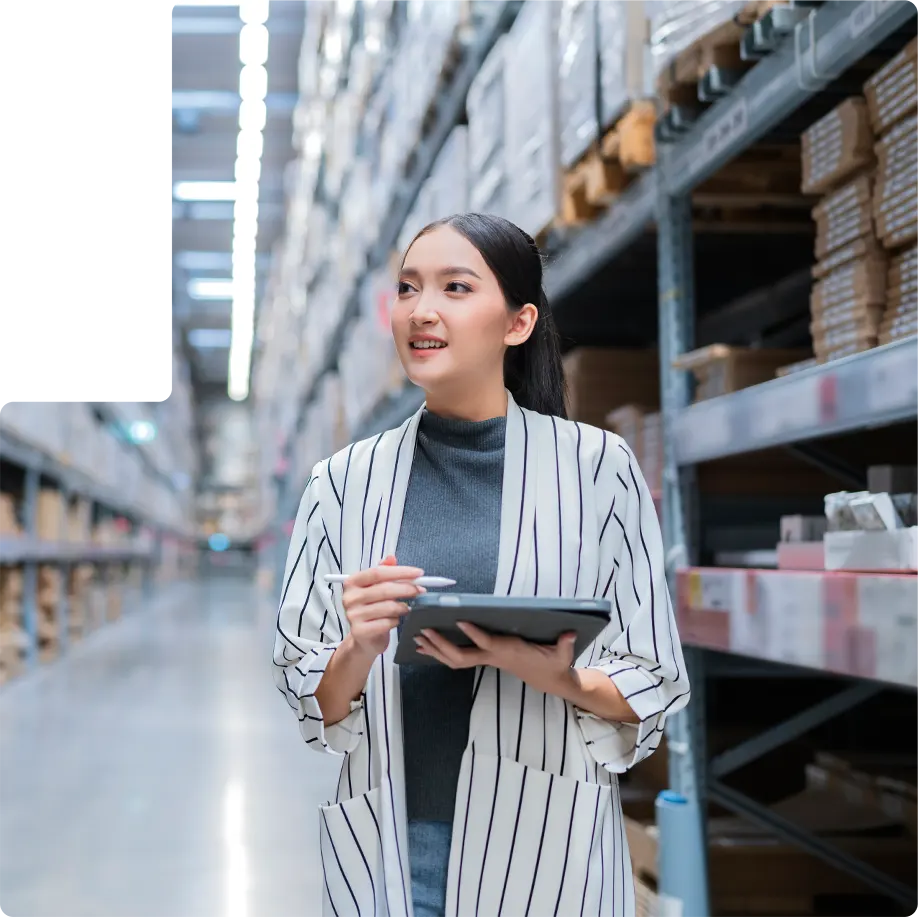 The e-commerce business in Singapore is one of the strongest markets in the world. According to GlobalData, Singapore's e-commerce market is predicted to
surpass US$10.7bn in 2025
. A few factors contributing to this strong growth include increased consumer demand and spending, government support, and buyers' growing inclination towards online shopping. While running your own business is a great idea, doing everything on your own can be tough. That's why it's important to have a good team of partners and suppliers to help you with various aspects of your business, including warehousing and logistics.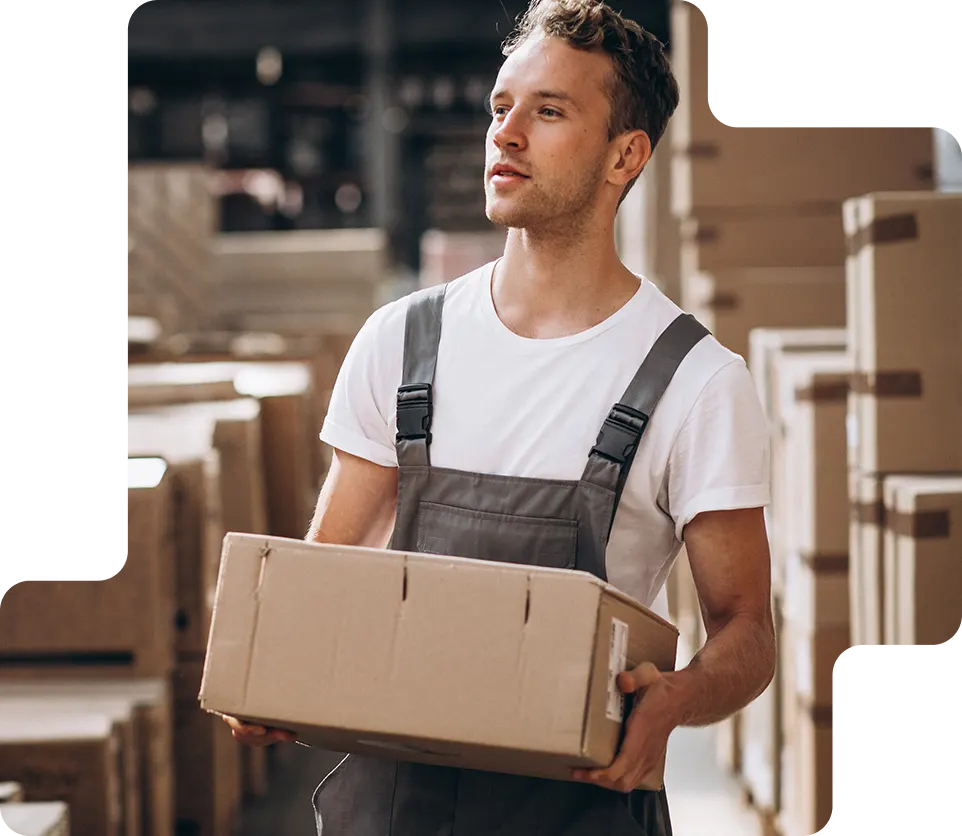 Scale Faster with Locad Warehousing in Singapore
Old supply chain networks rely heavily on manual processes and ineffective operations. This only creates more inefficiencies, opportunities for human error, and wastage of resources.
In today's e-commerce business climate, you need a modern and streamlined warehousing solution that will save you a great deal of time and money. Locad warehousing in Singapore has the latest technology and processes to make your supply chain more efficient.
Locad is one of the top warehouse companies in Singapore. Choosing Locad warehouse facilities and services for your e-commerce business could be the key to optimizing your supply chain, saving money, and providing an excellent experience for your customers.
Locad helps e-commerce sellers and online retailers like you with:
Inventory visibility across all channels
Flexible warehousing, fulfillment, and distribution
Real-time data and analytics
Integrated logistics solutions
Efficient order management
Great customer service
How LOCAD Can Solve Problems Associated with Managing Your Own Warehouse
An e-commerce business is dynamic, and your warehouse needs to be able to cope with change. You might not have the right mix of products in your inventory at any given time, you might have issues with picking, packing, and shipping orders efficiently, or you might simply not have enough space to store everything. If you're running your own warehouse operations for e-commerce order fulfillment, you may well be aware of the problems associated with it. When you overlook minute details they snowball into bigger problems, leaving you in a supply chain mess. 
These are just some of the problems that can arise when you're managing your own warehouse – and Locad is here to help manage these challenges:
Land and labor

are two of the most important factors when it comes to warehousing and distribution. While owning space or real estate for a storage warehouse in Singapore is too costly, finding skilled labour is almost as difficult. The warehouse needs to be well equipped with pallet racks, shelving, packing tables, forklifts, etc. Plus, i

t also needs to be maintained and updated from time to time.

All of this eats into your capital.

For the smooth functioning of a warehouse, effective

communication

is

a must.

Many tasks take place in a warehouse – inbound shipments, outbound shipments, inventory management, and so on – and it's easy for things to get lost in the chaos. If communication breaks down, it can lead to errors and delays.

Staff involved in warehouse management should communicate regularly so they can pick, pack and ship without any hiccups. In order to have good communication to run warehousing and distribution efficiently, you need a good system with the right tools and software

. 

In a fast-paced world where customers want their orders fast,

time is everything

. You need to move your e-commerce products quickly and efficiently through your warehouse. This is only possible with an optimized warehouse layout and well-trained personnel. A well-oiled e-commerce warehouse ensures customer orders are fulfilled and the staff is not overworked.

Maintaining and tracking inventory

is a big challenge for e-commerce sellers in Singapore. It is crucial for businesses to store products in areas that are easily accessible to avoid supply chain delays. And maintaining accurate inventory records is an important aspect of effective warehouse logistics. Because if you run out of stock, you lose buyers. If you overstock, you're tying up valuable capital in stock that's not selling.
Be one of the many fulfilled businesses
What You Need to Look for in Your Warehousing Solution in Singapore
Make sure that the storage facility you choose is well-maintained and secure. You want to know that your inventory is safe and that it won't be damaged or stolen. You should also make sure that the storehouse is climate-controlled so that your goods don't get damaged due to extreme temperatures.
The warehouse should spacious enough to accommodate your stock. Your inventory should not be crammed into tiny corners or constantly moved around because the facility is too crowded.
Choose a warehouse facility that offers you fair and competitive pricing. Don't overpay for your storage space nor sacrifice quality service in order to get a negotiated deal. Find a sweet spot between cost and quality.
The warehouse staff should be skilled and experienced. You want your inventory to be in good hands and be assured that the staff is qualified to handle your products. The warehouse personnel needs to pick, pack and ship customer orders quickly and smoothly without any delays.
You want your storehouse should be conveniently located near your customers. Traveling too far to get to your products or paying high shipping costs for a facility located in a remote area can drain your pockets.
Finally, make sure the warehouse is properly insured. This will protect your inventory in case of damage or theft and give you peace of mind knowing that your investment is safe.
Fortunately, Locad can provide you with thee warehousing solution and so much more!
Locad is your all-in-one Warehousing Partner
Locad is Asia Pacific's first cloud logistics network and a top warehousing company in Singapore that combines an integrated technology platform with a network of fulfillment centers and logistics partners. With the winning mix of our tech and services, e-commerce brands can expect fast, flexible, and affordable fulfillment solution that will affect an e-commerce business' bottomline. 
+ other partners from around the globe!
Full warehousing and distribution solutions and services
Flexible warehousing – Say goodbye to long-term leases and fixed costs. When you partner with Locad, you pay only for the storage you use. With flexible warehousing, you can achieve faster shipping and improved customer satisfaction.
Inventory management – Store your products in our safe and secure e-commerce warehouse. Every SKU gets its own spot in the warehouse that is easily accessible for picking and packing. You can check how many units are on hand, track expired items, and respond to product recalls quickly. With Locad, you're fully in control of your inventory.
All-in-one dashboard – You no longer have to confuse yourself with too many management systems. With Locad e-commerce fulfillment software, you can manage your stock, customer orders, and shipments, and get insights into your inventory and sales data. No more endless emails, messy spreadsheets, or annoying phone calls. Manage your stock right from wherever you are.
Multiple warehouse locations – You can decide if you want to ship from one location or multiple locations. With full-fledged warehousing capabilities in Singapore, LOCAD helps you connect your logistics to the cloud and ship through our vast network of warehouse outlets. No matter where you are delivering your products, Locad's network of warehouses will streamline your supply chain, reduce your inventory cost and boost customer satisfaction.
Ready for returns – Locad warehouse outlets in Singapore are always prepared for returns and exchanges. Our warehouse workers receive, analyze, and process each returned product carefully.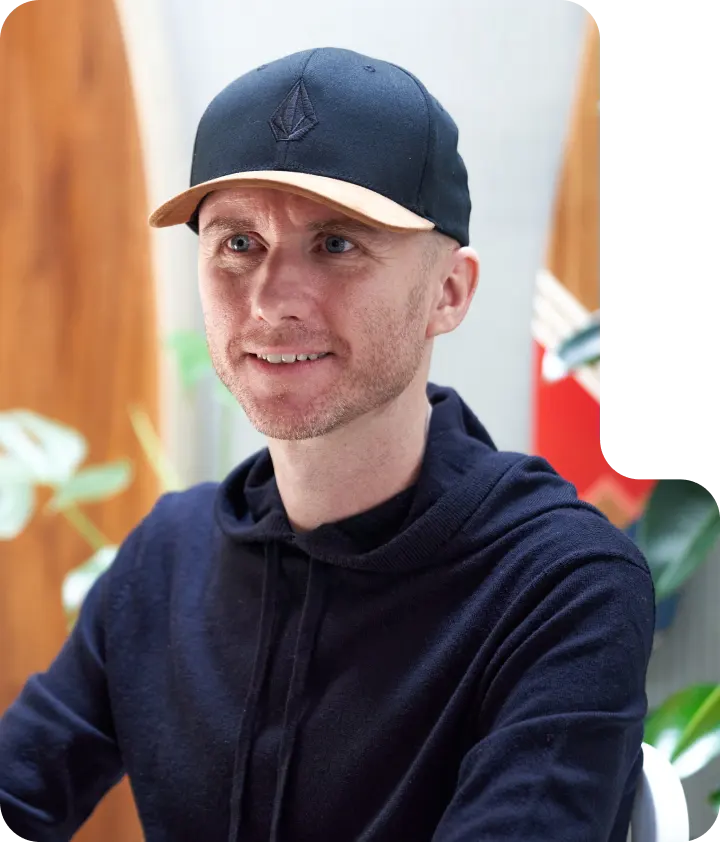 Don't just take our word for it
Dominic Symons of Subminimal, a manufacturer and producer of coffee products for the Singapore market, has this to say: Outsourcing logistics to a 3PL – to me, that's a given. In the same way that I would manufacture with only qualified factories. There is a need for speed and that's super important.
Success metrics of Subminimal powered by Locad:
150% increase in speed of delivery
Seamless logistics gave more time for product development
Faster shipping boosted customer experience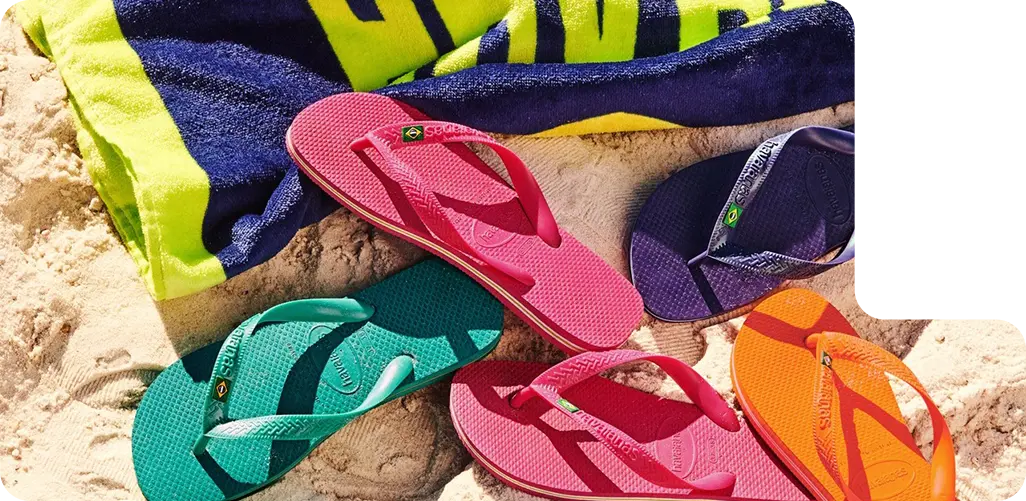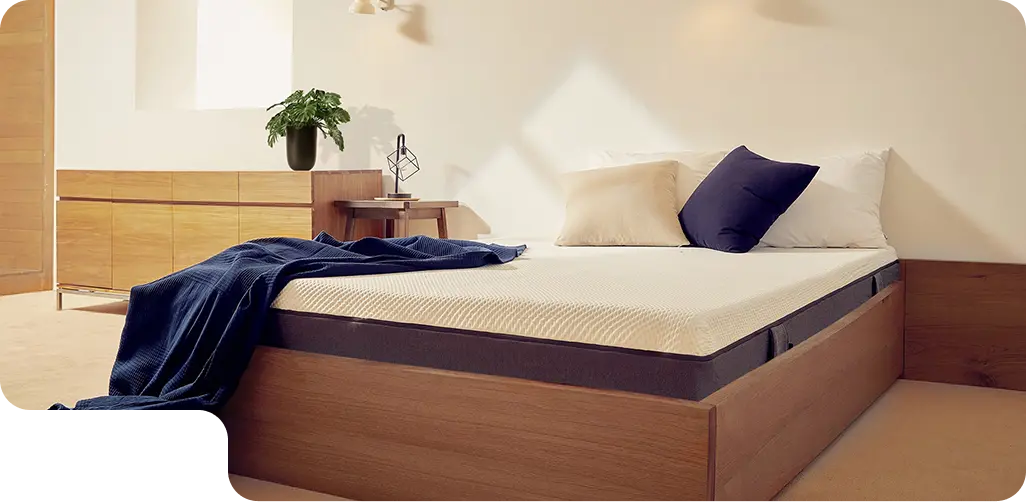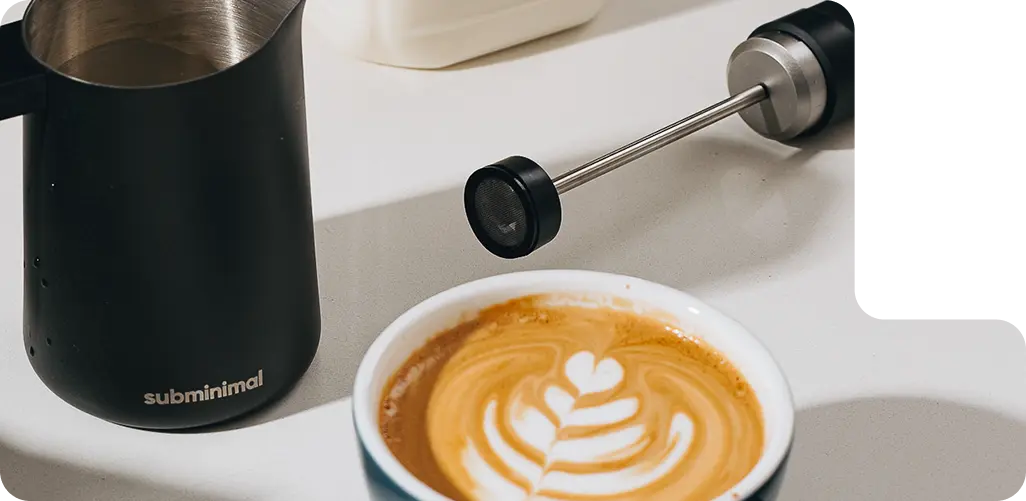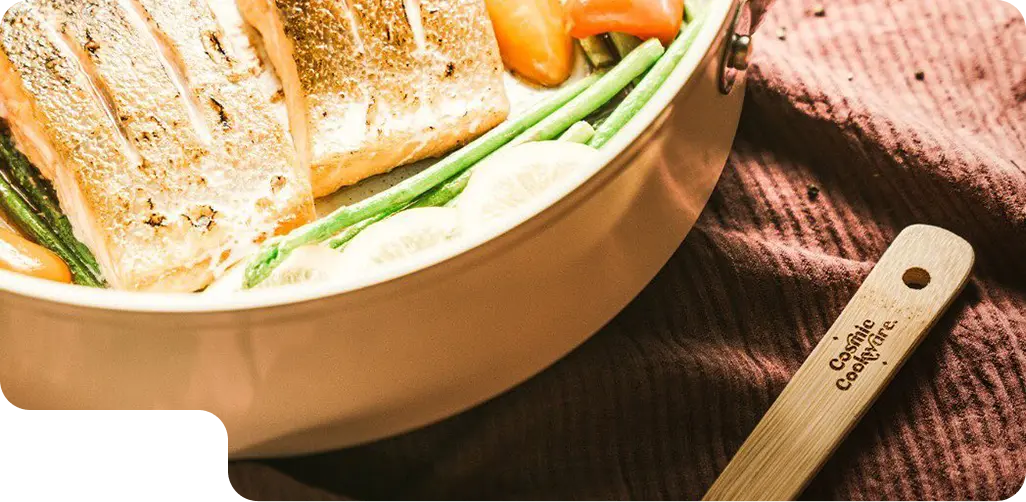 Check out Locad's 3PL benefits for Singapore businesses
No lock-in contract
Commitments are always daunting — especially in business. Which is why we give you the freedom to choose the length of our partnership.
Preferential shipping rates
Have all the couriers you already trust at the best price all in one place! With Locad, fast delivery doesn't have to come at a premium price.
Let's talk about how we can be your warehousing partner in Singapore
Locad is ready to grow your e-commerce business. Amidst the long list of warehousing companies in Singapore, we believe that Locad's technology, services, and experience gives us the edge and capability to serve you. Sign up now and together, let's make running your e-commerce business a fulfilling experience. Request a quote now!
Can Locad handle fulfillment and shipping only for specific SKU's in my marketplace?

Does Locad fulfill perishables?

Does Locad support Cold Storage for my products?

Can I ship my products internationally with Locad

Does Locad fulfill items of all sizes?

Does Locad support Shopify, WooCommerce, Lazada, Shopee, Zalora and Tiktok ?

Does Locad conduct stock takes/cycle counts?

Can I visit Locad's 3PL warehouse to check my products?

Does Locad fulfill both retail store and e-commerce deliveries?

Does Locad have returns/reverse logistics services?

Does Locad use Unbraded poly mailer or carton boxes for packing?

Does the Locad perform address verification?

Can Locad ship to no-go zones like army camps?

Can I recall or change the address on a package that shipped?

Will Locad carriers provide tracking information?

Can Locad help me manage inventory across multiple channels?

Does Locad resolve a Stock/Inventory mismatch?

Can Locad help me with data on the sellable stock for a particular product available on various marketplaces?

Can I set buffer stock on Locad for a particular product?

Does Locad's system let me view just my recent orders?

Is real time in process stock tracking available with Locad?