With growing e-commerce businesses and multinational companies like Amazon, etc. rapidly taking over the market, the time for small and medium enterprises, businesses, and start-ups to be more efficient in their services is now. On-time and fast delivery is something that customers consider essential things when buying any product online. PWC's study has shown that over 41% of consumers in South East Asia have preferred paying more for same-day delivery, and many prefer their goods to be shipped on the same day, giving them the assurance that they would be delivered on time.
Since fast deliveries are always preferred, shipping out a product on the same day of receiving the order by the retailer means there would be on-time or sometimes even before-time delivery of goods to the consumers leading to increased satisfaction. Let's understand in detail now the idea of same-day shipping and how it works.
Same-Day Shipping: How Does It Work?
Same-day shipping is a shipping model where the ordered item is shipped on the same day. It helps in increased speed of delivery which leads to not only on-time delivery of goods but often before the estimated day of delivery. Same-day shipping leads to fast deliveries, which leads to an increase in customer satisfaction. It also leads to cheaper inventory and shipping costs, allowing businesses to increase their customer base and help deal with product demands.
The practice of same-day shipping has made the market even more competitive than ever, especially when e-commerce giants like Amazon provide services worldwide. You might have noticed that one way or the other many businesses offer some form of express delivery options but still provide the actual delivery time to be at least 3-5 days. How would signing up for express delivery enable a customer to get a product shipped on the same day or even delivered?

Normally when you ship a good, it does not go in a straight line and travels from transit to transit hub. But once you have to deliver a good remarkably quickly, you would try to find the fastest and most straightforward option. This obviously would cost more than the regular route, and same-day shipping items would have to be shipped separately.
Cut off time
Establishing a cut off time is an efficient way to ensure same-day shipping, and even deliveries. Check out our tips on a successful same-day shipping as you go through this read.
Collection time
You as a business need to establish a strict collection time for you couriers, and even retailers, if any, when offering same-day shipping or delivery services. Ideally the collection time for deliveries on the same day is very strict to avoid any delays. If offering same-day shipping, the collection time for the goods should not be done anytime later than end of the day or office hours.
The Importance of Fast Shipping
As a small enterprise or an upcoming start-up, it might not be possible for you to offer free delivery or shipping every time and to every location. This is where fast shipping and delivery come in and incentivise customers to buy goods. Today customers do not take fast delivery as a plus; rather, they expect it. If your business does on-time deliveries, here is what will happen:
Reduce cart abandonment
Many customers would go as far as just adding the product to the cart without actually buying it if it takes a long time to deliver. The global data for abandonment of shopping carts is 75.6% as of 2020. If we concentrate on Asia-Pacific, almost 76.3% of customers have abandoned their shopping carts online. Offering offers like 'Same-Day Shipping' would ensure the customers of fast delivery and reduce their tendency to abandon the product.
Boost customer satisfaction and loyalty
Offering top-notch and on-time services leads to more customers returning for more. They also act as referrals in creating more customers. Efficiency in the form of fast shipping and delivery can assist in increased revenue for your business which can help you come up with various offers and programs that can redefine the standards and methods through which you ship and also make it more affordable and pocket-friendly for customers eventually.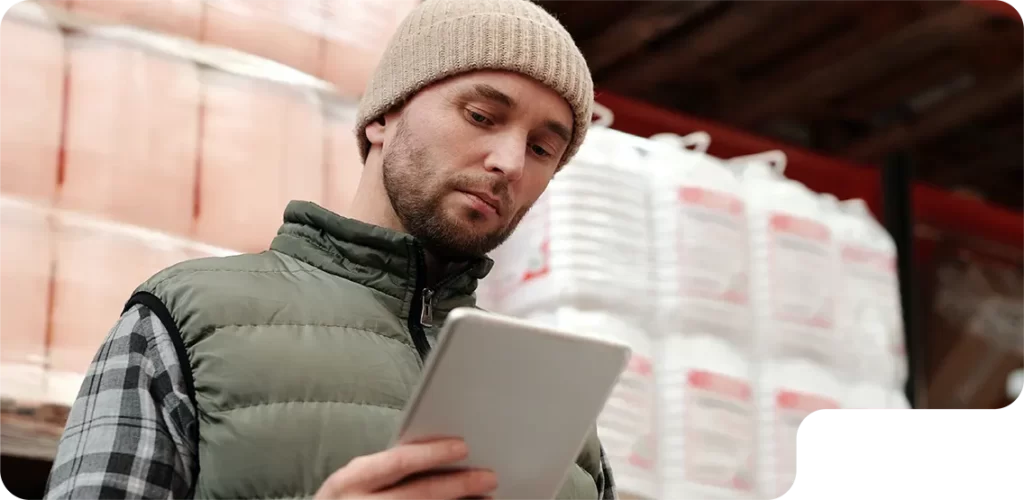 Same-Day Shipping Vs. Same-Day Delivery: What's the Difference
Let's understand the difference between shipping on the same day and delivering on the same day.
When a retailer provides same-day shipping, the consumer's order will be shipped on the same day the order has been placed. When you ship the order on the same day, it is bound to cut down on your delivery time, and the package will likely be delivered well before time. This is good for business because otherwise, the retailers are supposed to wait to ship out the orders, thus delaying the delivery further.

Same-day delivery, on the other hand, as the name suggests, means delivering the consumer's goods on the same day that they placed the order.

There can be instances when customers incorrectly get confused between the two terms. Thus, it becomes your responsibility as a retailer to ensure that it is properly explained throughout booking the order until the time the pricing page comes to avoid such cases. Transparency and the proper user interface are among the essential practices that an e-commerce business should follow.
Service Level Exclusions
One important thing you need to keep in mind is the disruptions that might come when involving third-party providers regarding on-time deliveries. Only guarantee same day anything if you as a business can afford it and guarantee it. Customers stay with your business not just for the product and its quality but majorly because of the delivery options provided. Businesses should look into services and options available to ensure on-time deliveries, which are also pocket-friendly for every interested party.
Three Ways How Any Retailer Can Offer Fast Same-Day Shipping
Same-day shipping for small e-commerce stores
One way to offer same-day shipping is to get in touch with carriers offering same-day shipping or deliveries, but it can get quite expensive, especially for a small store or business. In this case, one can look at logistics and order fulfilment services for their same-day shipping requirements. These services help ship out many products for multiple clients together, which makes it lighter on your pockets since price negotiation is easier and cheaper.
These services handle everything – from storage to picking to packaging and then delivery leading to a decrease in your workload and expanding focus on other areas of your business.
Same-day shipping for mid-size e-commerce stores
You should weigh the costs and benefits and select a proper fulfillment service to offer on-time deliveries. The advice is the same for both small and mid-size stores to contact a fulfillment service rather than a carrier to make it more economical for you and the customer. Various services with an extensive network of facilities and warehouses help move the package to a wide area and offer multiple ways to track and manage your packages.
Same-day shipping for large retailers
For a big retailer, it is assumed that money would not be much of an issue, and same-day shipping and deliveries would not be a hassle. To ensure fast and on-time delivery of packages, apart from contact fulfillment services, one can also directly get in touch with various shipping carriers that offer same-day shipping and delivery options via various modes. These might cater to just a certain amount or specific place for the delivery of your package, but you know you can rely on them and guarantee on or even before time delivery of goods, especially essentials, to your customers and maintain your relationship with them.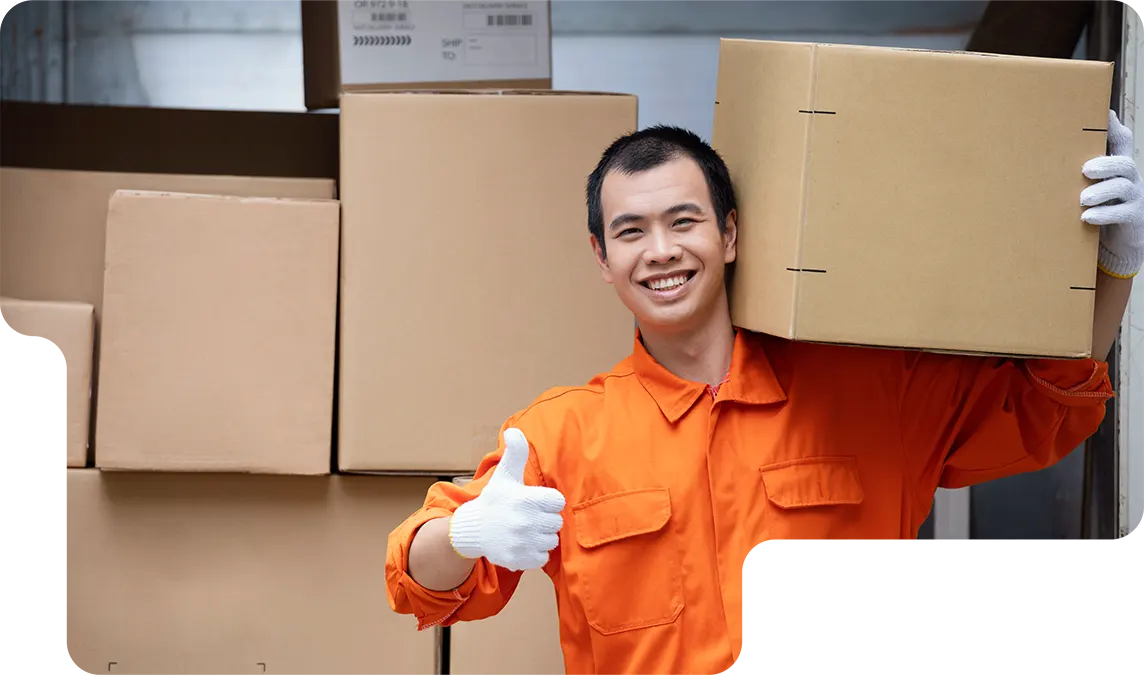 Considering Same-Day Shipping and Fulfillment? Check out These Tips
Establish cut-off time
Ever noticed that Amazon or big e-commerce do not offer same-day shipping for every item all the time? The offer is available for selected items only if you order within the specified time frame. This makes it reasonably possible for the business to deliver the goods as promised. As stated before, the delivery is not a straight line process but goes from hub to hub. A business needs to contact the logistics provider at a time which would make it appropriate and possible to have a good shipped on the same day or even delivered. Thus, a seller should decide on a certain time limit and products to offer the facility before expanding on the same.
Target zip codes and ship from cities where the customers are
Shipping goods from different cities or parts of the countries or regions far away is bound to take time not because there would be many hubs that the goods would go to, but also because it would have to cross various borders and regulations, which will add to time even more. To ensure swift deliveries, it is pertinent to ship from cities and zip codes where the customers reside. Essential items can be easily delivered this way, making customers satisfied and returning for more.
Send inventory to multiple fulfillment centers
Despite having the issue of multiple zip codes figured out, in big cities, it is essential to have multiple fulfillment centers in areas, especially with higher customer traffic. It would ensure less time involved in delivering the goods to the customer. The delivery partners would also be able to carry the goods in a manner that would help them to deliver the last mile more efficiently and timely.
Keep customers in the loop
One important thing is to remember that customers like to be informed about their orders and status as much as possible. To ensure that customer satisfaction is retained, you, as a business, must set the right expectations from the start of your relationship. Consistent and proactive updates with a 24×7 available customer service helpline will help strengthen their trust in you. Be honest with yourself and the customer regarding the delivery of the goods and only guarantee same-day shipping or even delivery if it can be promptly delivered. This is a significant opportunity to satisfy your customers and expand your brand's reach.
Conclusion
Same-day shipping is a major boon for e-commerce logistics and can do wonders for your business. You must ensure that all logistical organisation is well planned and looked after so that fast deliveries take place. The on-time deliveries are one of the most important parts of your brand as a business. Being ready, especially with growing competition, will only help your business succeed more.
FAQs
What is the fastest delivery?
Fastest delivery involves logistics dealing with packaging, shipping, and delivery in bulk and focusing on localized fulfillment to ensure it is on time and efficient.
Why is same-day delivery important?
In a competitive e-commerce market, especially post the COVID-19 pandemic, the practice of same-day delivery is not an exception but an expectation. It will make your business popular and attract more customers. It boosts sales and can be a significant game changer for your business growth.
Is same-day shipping possible?
Yes, same-day shipping is possible and is one of the essential facilities used by various e-commerce businesses to increase their customer inflow and, thus, profits.
What is the fastest and cheapest way to send a package?
The fastest and cheapest way to send out a package shall depend on the kind of package being shipped and the weight of the same.
How long does same-day delivery take to ship?
A cut-off time is specified under which the customer is required to order. Usually, large e-commerce businesses require orders to be placed before noon so that the same can be shipped by noon and delivered by the end of the day; any delay post that would have the item delivered to you the next day.