Over a million independent businesses use Shopify to enter and dominate the eCommerce space.
Shopify is one of the most preferred eCommerce platforms because of its features and how it can accommodate various industries and businesses with different needs and requirements.
Here, we are going to go through some of the best Shopify stores that can be used as an inspiration or reference for those who are just entering the eCommerce business industry.
Not only are these businesses creating a change by playing major roles within their respective industry, but they are also sustainable, ethical, and overall good brands that develop cult-favorite makeup, innovative tech items, introduce items of different heritage, etc.
Now, let us check out the best Shopify stores and observe how businesses are using their products and services to highlight who they are and what their values are while growing towards a successful future.
What do the Best Shopify Stores Have in Common
Now, due to the pandemic and online shipping being preferred as the choice to buy products, eCommerce sales have gone up and studies estimate that it will continue to grow exponential- thanks to key players like Amazon, Etsy, Facebook Marketplace, and even small businesses shifting to the online platform.
All of this means that they are a lot of market demand, thus the question arises- how do you compete against the million other online stores?
The first step you should take is to look at the best Shopify stores and observe the common traits among them to understand a pattern that works, that can help you succeed- look out for things like how they conduct their business online, how they promote themselves and what they offer to the customers beyond the product.
Here are a few of those common traits that you can find in the best Shopify stores:
1. Customer experience above everything
The first thing you will find when going through any top-performing Shopify store is a world-class customer experience. Research highlights that 80% of the customers do leave the store if you provide a poor customer experience.
A good customer experience is vital and should focus on minimalistic, aesthetic design and pair it with a pleasant color palette and good photography. This creates that visual appeal the customers will be intrigued by and gravitate towards.
Do not forget to make your technical and functional aspects smoother- ensure an easy checkout process, and clear navigation, say no to distracting and irritable pop-ups, provide customer assistance via a 24/7 chatbox, etc.
2. Brand appeal
Having high brand value is another driving factor. It helps the customers decide which store should they purchase from.
If you see, the top Shopify brands create this value by having a strong presence on social media platforms- emphasis on Instagram and Pinterest.
This presence helps in boosting values through collaboration with popular influencers/brands, investing in sustainable initiatives, and interacting with customers- all of this can contribute majorly to their brand appeal.
3. No unnecessary extra costs
One of the most important factors for buyers is hassle-free payments; it is a basic factor that can make or break the conversion of the visitor into a buying customer.
The key players on Shopify overcome this by offering risk-free payment options and avoiding any additional costs during the checkout.
A risk-free return policy coupled with free shipping is one of the go-to combinations to ensure success as it helps gain customer trust and leave them satisfied.
Therefore, many top Shopify stores offer this.
4. Social proof
Social proofs like positive testimonials and reviews have the power to influence the minds of the buyer and impact their buying decision.
Displaying this social proof, bright and bold, at strategic places like the homepage or the product pages can boost conversions and generate revenue. And many top Shopify stores swear this.
5. Accurate product descriptions and specifications
Before taking any purchase decisions, buyers will do their own research.
Therefore, it is important to have accurate and professional product images. With that, you need to display informative product descriptions and accurate size charts (if applicable)- all of these factors are a must-have for top stores.
Many of these stores up their game by integrating 360-degree views and augmented reality for their products' images and videos to make them seem as real as possible to the customers.
6. Top-notch customer service
It is imperative to have good relationships with customers and make them feel valued and special- this is another common trait among the top Shopify stores.
This includes offering things like best customer support, quick assistance, engagement through email lists, and quicker resolution of shipping issues and payment issues.
7. Quicker website load speeds
In addition, to have a quicker website load speed for your desktop site, the same needs to transfer to mobile devices.
The majority of your customers will browse through your store on mobile devices because they have the device on them on their person.
Therefore, ensuring quicker page loading speeds as it is one of the crucial factors and this is taken care of by many top Shopify businesses.
8. Abandoned cart recovery
One of the more important things that successful Shopify stores do is use tactics like web push notifications and email remarketing as solutions for cart abandonment recovery.
Using the abandoned cart details to re-engage with potential customers has positive impacts. Therefore, it is a proven powerful tool that can bring back the lost revenue and generate more going forward.
What are some examples of successful Shopify stores?
Some of the most successful Shopify stores are Kylie Cosmetics, ColourPop, Pura Vida, Fashion Nova, Steve Madden, and Gymshark.
Each of these companies generates $5 million in annual sales, with some reaching over $200 million, according to Shopify statistics.
How can I set up a successful Shopify store?
Now, you may be wondering- how to set up your own successful Shopify store. All you need to select the product you want to sell and implement these tips to ensure your Shopify store is on the right path:
Select a Shopify theme that reflects the type of product you are selling.
Select a proper Shopify store color palette to convey your brand intentions and feelings to your audience.
Organize and categorize properly into collections to help your customers find the products they are searching for.
Use relevant and professional product photos and pair them well with detailed product descriptions.
Ensure the technical and functional aspects of your site are well-oiled.
And remember, keep your storefront as clean and design it to feel as inviting as possible.
What is Storefront?
In eCommerce, a storefront is the visual layer of the online store- it substitutes a showroom for displaying products and serves to provide a good shopping experience for the visitors.
Thus, essentially, a storefront is where the visitors come to browse through the products and buy them. An eCommerce storefront should offer everything that is necessary to convert a visitor into making a successful online purchase.
Here are some of the crucial elements of an eCommerce storefront:
Homepage
Product page
Collection/Category page
Cart page
Checkout page
About us, Contact, Terms & Conditions, etc.
When you build an online store on Shopify, you automatically get a good storefront. But since it has limited functions, it ends up looking generic that is used in a plethora of eCommerce stores.
A good storefront means a better user experience that can yield good results like increased conversion rates and drive revenue.
Thus, Shopify provides you with an opportunity of customizing your storefront where you can add unique features to your store and enhance the shopping experience for your customers.
Now that we have looked into how do best Shopify stores grow and succeed, the common traits among them and how can you set up your own Shopify store for success, let us look at some examples of the said Shopify store in detail.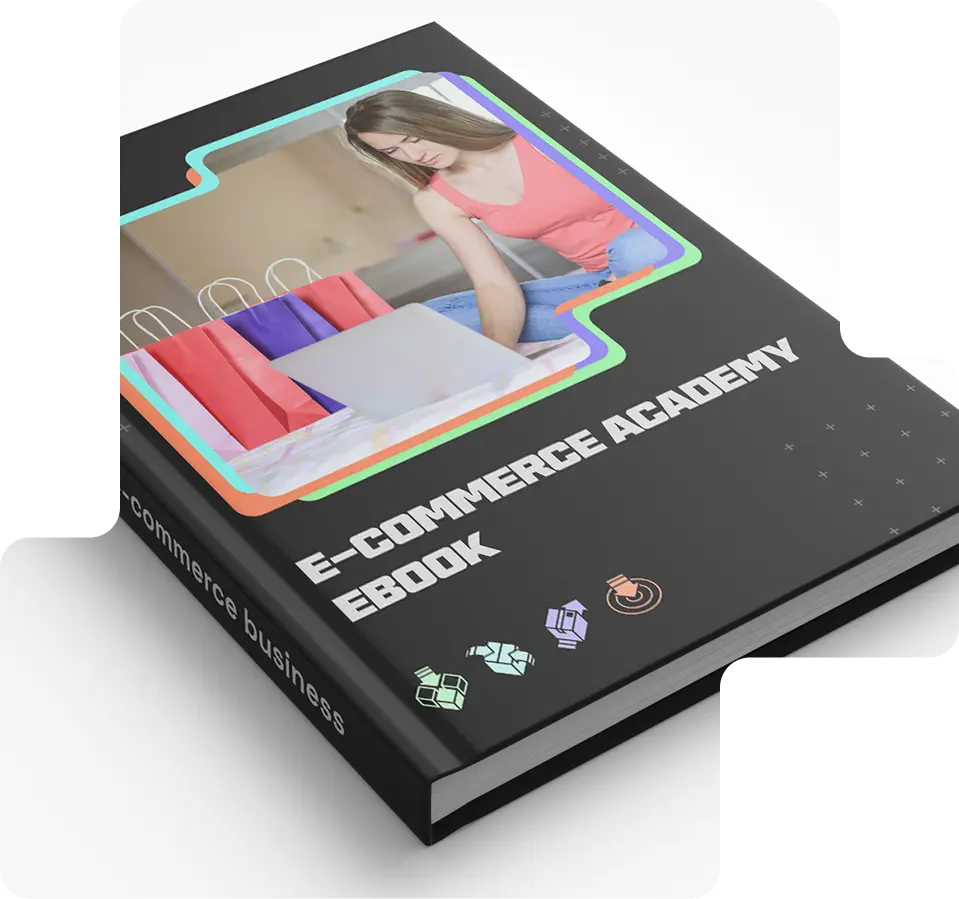 In a hurry? Don't worry, we got you covered. Download the ebook version of this page and read it anytime!
Examples of Shopify Stores
SKNN BY KIM is a popular beauty brand by the famous Kim Kardashian.
It has been creating great buzz and is garnering a lot of love and fame.
Owned by one of the most influential people in the world, the site is designed in a seamless, minimalistic manner that ensures a smooth and hassle-free browsing experience for visitors.
And the products themselves are of high quality that gets sold out within minutes. It is easily one of the top Shopify stores- not only for cosmetics but also in general.
Started in 2012 by Ben Francis and his friends, Gymshark is one of the most preferred athletic-wear brands that has grown exponentially. Once a screen-printing operation in a garage, Gymshark is one of the fastest-growing and most recognizable fitness brands around the globe.
The customers of this Shopify store are highly engaged social media followers that are scattered across 131 countries.
Kirrin Finch is an apparel company that offers gender-defying clothes that are inspired by menswear but are designed to fit female and non-binary bodies.
Kelly and Laura Moffat, the co-founders of the brand, focus on sourcing eco-friendly fabrics and implementing ethical and sustainable processes and practices to manufacture and produce each garment piece.
A simple site, their minimalistic design helps their products stand out.

Kylie Cosmetics is a widely popular beauty brand by Kylie Jenner and uses Shopify to run its online store.
Hosting events and some of the largest flash sales on the web, Kylie Cosmetics has a cult-status following and customers.
This is another site that sells out its products within minutes of launch.
Little Sparrow Tea is a London-based boutique tea company that focuses on creating authentic and wonderful tea experiences.
Here, customers can find a variety of teas like herbal, white, black, and green.
They also offer information on the health benefits of tea and other interesting information about tea on their blog.
St. Frank sells beautifully handcrafted decor to make your living space colorful and lively.
Just like their stunning designs, the website is sleek, stylish, and very inviting.
On their Shopify store, you can find and shop accessories like pillows, kitchenware, bedwear- everything you need for your home and in between.
Tsuno sells sustainable period products. Founder Roz Campbell sources eco-responsible material to create Tsuno products.
These products are made of sustainable bamboo fiber and organic cotton and they are also ethically responsible as they provide support to disempowered women. They achieve this by donating half of Tsuno's products to charities that focus on education and menstruation support.
Founders Enrico Casati and Jacopo Sebastio established Velasca as a direct-to-consumer solution to reduce the distribution of layers of handcrafted leather shoes to make them affordable.
The products highlight the art of Italian shoemaking and the brand is dedicated to bringing employment to the Marche region.
An Australian brand, this store has one of the most striking and enticing online stores of clothing.
They are bold, big, and beautiful in design that uses serene photography, SIR combines serenity and strong messaging while sharing them with the world in a calm manner through their store's theme.
Minnal is dedicated to selling high-quality travel gear for nomads.
Completely dissatisfied with their travel gear, two guys from New Zealand thought it would be better to quit their jobs and start this venture.
In December 205, they launched a second Kickstarter campaign, raising over $700,000 from over 2,400 people while the goal was $10,000.
Thus, it is a highly successful brand with a great online Shopify store that fulfills the needs and demands of niche buyers.
One of the most unique stores on Shopify, Nick Mayer Art has a simple website site that doesn't distract the visitors from the art the brand is trying to sell.
Nick Mayer Art achieves this by using a minimal layout paired with muted colors that highlight the vibrance of the products and artwork they sell.
Burga sells accessories for electronics with the motto of taking everyday boring items and transforming them into a lifestyle. They are designing accessories that will make people psyched to wear them.
They have cool-looking, targeting-the-young-demography vibes and it translates to their Shopify store as well.
They have a stylish, professional-looking site that appeals to their target audience. And their cool Instagram account with social proof helps them grow and succeed- making them one of the best Shopify stores.
SUTA is a fashion house founded by sisters Sujata and Taniya Biswas in Mumbai, India.
It is dedicated to employing artisans and weavers from disempowered communities and using sustainable fabrics.
They have a variety of unique handmade fabrics with classic saree silhouettes, blouses, and dresses and they represent the meeting of tradition, creativity, and design- this certainly reflects in their Shopify store.
CEO and Founder Vineeta Singh started SUGAR with fellow Indian beauty enthusiasts in mind.
Designed with their skin tone and Indian weather conditions in mind (like humidity-proof foundations and vibrant lipstick shades), this Mumbai-based company is not a cult favorite that sells direct to customers through their impressive Shopify store.
Notebook Therapy is a stationery store that aims to create a space for creativity. With each of their product, they want to bring a sense of joy and calm to the lives of their customers.
Their love of their products and the East-Asian culture inspired them to make an incredible and unique range that can be accessed by everyone around the globe.
Their Shopify store reflects their brand vision- using minimalistic, pastel designs and proper layout to make their store stand out.
Tokyoninki is a Malaysian brand established in 2011 that provides quality J-Beauty products on the trusted Shopify platform.
They are a 100% authentic brand that sells minimalist Japanese beauty products from over 60 leading brands. And they frequently run sales and offers that encourage the customers to purchase their items.
Their website is easy on the eyes and smooth to browse through, making it one of the top Shopify stores in Asia.
SoYoung Inc produces a line of bags for both moms and their children.
They have a wide variety of different collections for adults, kids, and babies.
Their Shopify store exudes a calm and serene feeling and provides a seamless browsing experience with professional product photos highlighting their products.
New Market Goods is a Shopify store where the owners highlight ensuring positive Bangladeshian production and manufacturing practices for their apparel company.
All their products are handwoven and come from Dhaka. And they also send a copy of their 'Garment Makers' Yearbook' to their customers to understand the people behind their beautiful garments.
Conclusion
By visiting some of the best Shopify stores, you can gain insights into their practices that lead them towards success.
Each of the examples we've discussed offers something unique and interesting to their visitor. We hope that you are able to discover that and implement some of those practices into your business as well.
We hope that this guide helps you understand what helps in creating a successful Shopify store and that the examples provided can be used as references to set up your own successful site. Keep in mind some of the common practices and search for more from your own research, borrow them and make them your own.