Introduction
While it may seem relatively easy to start an e-commerce business in Australia, the truth is, you will have to consider quite a few things to realize success early on. The process involves a combination of big and small steps, that pave the way for starting an e-commerce business in this country. In this article, you will be able to understand all you have to do in order to start selling in the Australian market. Some of the formalities that you need to keep in mind while setting up your business are:
Deciding a name, legal structure, and terms and conditions of your business
Registering your business and obtaining the right licenses
Understanding the costs of your business and the Australian market
Creating business strategies that yield maximum returns
Continue reading to understand how to set up your e-commerce business successfully in Australia.
Setting Up an E-commerce Business
Setting up an e-commerce business requires a number of steps and processes. One of the fundamental steps lies in choosing a name and a legal structure. Your entire e-commerce business would be based on this legal structure.
While choosing your business name, make sure to opt for a name that is unique yet, clearly reflects what your brand is all about. Since your brand name will be one of the first things buyers notice about you, you should definitely treat this step with seriousness. Once you have selected your name, remember to ensure that your name is not claimed by any business already.
Next comes the legal structure of your business. Since business structures are unique and cannot commonly apply to all companies, you must carefully assess your business's budget, size, and priorities before reaching a decision.

Generally speaking, most businesses opt to register as a Proprietary Limited Company, wherein the firm becomes a separate legal identity. One of the main advantages of this legal structure is that the owners are not extensively liable for things such as debt.
Let's look at the common types of business structures in Australia
| | |
| --- | --- |
| Business Type | Definition |
| Sole Trader | Also known as individual entrepreneurship or proprietorship. It is a type of business that's owned and run by a single person. Here there is no distinction between the owner and the business. |
| Company | It is a business structure that is a separate legal entity on its own. There is a distinction between the owner and the business here. |
| Partnership | Partnership is a business structure that involves two or more people who manage the business and distribute profit and loss amongst them. |
| Trust | In this structure, a trustee acts on behalf of the trust members or beneficiaries and carries out business operations on their behalf. |
| Co-operative | Co-operative is a legally incorporated entity that is a member-owned business structure with at least 5 members. Business structure of this kind provides goods and services to the members which otherwise may be expensive to access as individuals. |
| Joint Venture | A type of business structure between two or more parties that join forces to complete a specific task or a project rather than an ongoing business. |
Australia has its very own website that provides additional information on business structures and requirements specific to these structures. You can find out more about the legal requirements pertaining to each business structure here.
Putting Together E-commerce Terms and Conditions
Terms and conditions are a form of a legally binding agreement between a buyer and a seller. This contract limits the seller's liability and establishes the rules relevant to their business in a written format. The two types of terms and conditions are sale terms and conditions and website terms and conditions. While the former outlines agreements involved before, during and after a sale, the latter focuses more on terms to follow for using your e-commerce site.
With sales terms and conditions, you protect your business by ensuring that you and your customers are aware of:
Each other's rights
Roles and responsibilities
Some clauses you can add to your terms and conditions are as follows:
Payment terms- Since every company has specific requirements pertaining to payment processing, it is best to add a 'terms and conditions' clause related to payment.

Limitation of liability- With this clause, you can effectively limit liability in case of any accidents or mishaps, thus preventing litigation.

Dispute management- Another essential addition to the terms and conditions section is to add a clause that addresses how any dispute will be managed and resolved. This clause also addresses the governing laws based on which serious disputes will be resolved if it comes to that.

Delivery services- Every e-commerce website has different delivery guidelines and timelines. Hence, it would be best to mention the features of your delivery services in your terms and conditions section itself.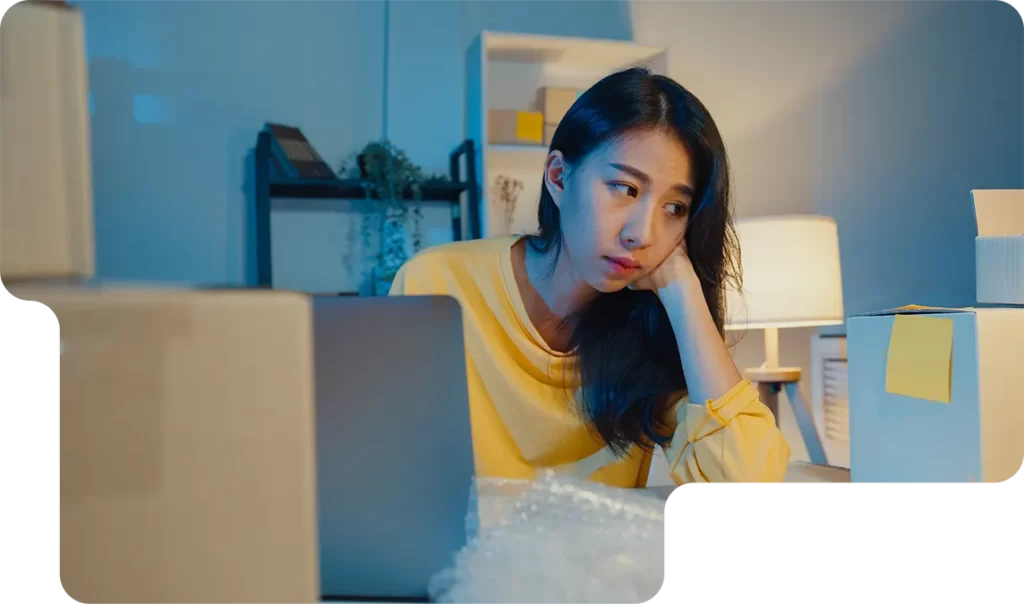 Registering Your Business
Needless to say, it is vital to register your business to get formal recognition from the Australian government and gain the local community's trust. To do so, you can visit the Business Registration Website, hosted by the Australian government. The two primary registrations required for your business are:
Australian Business Number- An ABN or Australian Business Number is a unique numeric identifier assigned to businesses by the Australian government. Some benefits of an ABN are getting to claim GST credits, interacting with other companies easily, providing fringe benefits to employees, and so on.

Goods and Service Tax- You must register for goods and service tax or GST if your business makes more than AUD 75,000 a year.
Registrations and Licenses: What You Need to Operate in Australia
Apart from ABN and GST, you may need these additional registrations based on your business type:
Tax File Number- A TFN or Tax File Number is a unique numeric identifier assigned to businesses or sole traders by the Australian Taxation Office. It is mandatory to apply for a TFN, as it is used for tax purposes.
Fringe Benefits Tax- This registration is mandatory for firms that provide employees with benefits like health insurance, private use of any official company car, and so on.

Pay-as-you-go withholding- PAYG registration is necessary for those who deduct taxes from their employee's salaries.
In addition to registrations, businesses might need to obtain licenses depending on their type of service and mode of operation. You can find nformation related to the required license type on the Australian Business Licence and Information Service's website.
Costs of Starting a Business
It is essential to know the costs involved in starting a business in Australia ahead of time to plan accordingly. You do not need to pay fees to obtain an ABN or a TFN during the registration process. However, you will be required to pay a fee to register your business as a company and secure its name.
The registration fee for a proprietary limited company is AUD 506, while a name can be obtained for AUD 37 (1-year duration) or AUD 87 (3 years duration). However, these prices keep changing, so it is best to refer the ASIC website for the most up-to-date prices.
Apart from these, some other expenses to be kept in mind while starting e-commerce in Australia are:
Online store charges- Building an online store has many costs and charges involved. One such price is using an e-commerce platform to build your store. If you plan on buying from an overseas provider, you will have to be mindful of the exchange rates while doing so.

Gateway fees- Shopping cart software works in tandem with payment gateway software to provide a smooth experience to buyers. Your merchant bank or any third-party specialist may facilitate payment for shoppers to purchase from you at a specific transaction fee.
Bank fees- Setting up an e-commerce business means creating a separate bank account for all your business transactions. Subsequently, the bank you choose will charge you a monthly or yearly fee and a transaction fee for your business.

Postage or 3PL charges- The most critical cost for your e-commerce business would be its postage charges. This is because, while you need to cater to customers in Australia, your business may incur costs for packing, shipping, and fulfilling orders. Partnering with an e-commerce 3PL company in Australia that's renowned for its fulfillment rates and safe shipping is important. Hence, focus on finding a 3PL that strikes the perfect balance between good service and cost-effectiveness.
Understanding the Market and Competition
With all the formalities out of the way, it's time to figure out how solid and foolproof your business actually is. The best way to do that is by thoroughly understanding the market you serve and the competitors in your niche. Hence, you have to devote enough time to market research. Some easy ways to conduct market research are:
Focus groups- Focus groups consist of a selected group of people who are the target audience for a brand or business. These people participate in discussions regarding any product, which helps the trained moderator gain insight into that item.

Survey- Surveys continue to be one of the most popular forms of market research as they are super easy to conduct. You can send a list of questions to buyers online, and based on their answers, sellers can better understand the market they are working in.

Interviews- Nothing beats a good old-fashioned face-to-face interview to understand market trends better. However, while this process is quite insightful, it can also be time and resource-consuming.
Creating Business and Marketing Plans
Armed with information about the market and your competitors, you must now dedicate time to creating the perfect business and marketing plans for your enterprise. Here are some essential steps:
Analyze- As already mentioned, you have to put effort into market research to objectively analyze where you are placed in your niche. This also helps figure out a brand's strengths and weaknesses.

Establish objectives- Before you fix your business and marketing plans, you need to be clear about the objectives and goals of your business. With effective market research and analysis, these will be easy to establish.

Select marketing strategies- Knowing where and how you want to market your goods is essential. So, before jumping straight into advertising, take time to understand your audience and, consequently, the best place to advertise, be it social media or local radio shows.

Make a marketing budget- It can be tempting to get carried away by making marketing plans. So, make sure to allot a particular budget for your marketing ventures and try to utilize this amount best.

Be dynamic- Instead of sticking to the same marketing plan, try to stay up-to-date with the current market trends and change your business and marketing plans accordingly.
How Locad Can Help Establish Your E-commerce Business in Australia
While there are many fulfillment center in Australia, not many are as efficient as Locad. With features like flexible warehousing, same-day pick and pack, real-time insights into sales, and the use of the latest technology, Locad aims to provide nothing but the best for e-commerce businesses. You can bank on leveraging a strong network of e-commerce warehouse in Australia, courier services operating on both national and international levels, and technology that keeps you on top of all your business orders.
Conclusion
In conclusion, as you know by now, you will have to go through a number of steps and processes to start your e-commerce business in Australia successfully. The key is to plan ahead in order to save your time and resources. The establishment of e-commerce business in Australia incorporates quite a few steps, some of which are legal in nature, like registrations, while others are more business-oriented, like strategizing marketing policies. Nevertheless, a combination of all these fully equips companies to operate in this market. Once you follow all the steps above, your next steps would be:
-Creating your own website
-Introducing your products using the right marketing strategies
-Improving customer satisfaction through top-notch product quality and fulfillment services