Yes, we get it, live streaming and vlogging on YouTube are your passion projects. But would it do you more good if we tell you that you can make money when you integrate passion with business? If you are a YouTube creator who makes millions of engagements every day, you can put that into good use and start a Shopify online website to sell your products.
What Is Youtube Selling?
YouTube, the world's leading video-sharing platform, offers a wide range of services and features to its users, but in terms of direct sales, YouTube primarily sells advertising space. Advertisers have the opportunity to promote their products, services, or brands to the massive audience that YouTube attracts. Through YouTube's advertising platform, businesses can reach billions of viewers worldwide.
YouTube sells various types of ad formats, including pre-roll ads that play before a video, mid-roll ads that appear during longer videos, and display ads that are shown alongside video content. These ads can be targeted based on factors such as demographics, interests, and viewing history, ensuring that advertisers can reach their desired audience effectively.
In addition to traditional advertising, YouTube also offers opportunities for content creators to monetize their channels through the YouTube Partner Program. Creators can earn money from advertisements shown on their videos, channel memberships, merchandise sales, and even fan donations through features like Super Chat.
Beyond advertising, YouTube has expanded its offerings with premium subscription services like YouTube Premium and YouTube Music Premium, which provide ad-free viewing, access to exclusive content, and offline playback. These services generate revenue through monthly subscription fees.
Overall, YouTube's primary revenue stream comes from selling advertising space, providing a platform for businesses to connect with a massive and diverse audience, while also offering subscription services and monetization options for content creators.
What Is Selling On Shopify?
Selling on Shopify refers to the process of creating and managing an online store on the Shopify platform to sell products or services. Shopify is a leading e-commerce platform that provides businesses with the tools and resources necessary to build, customize, and operate an online store.
To start selling on Shopify, businesses can sign up for a Shopify account and choose a suitable pricing plan that aligns with their needs and budget. Once the store is set up, merchants can add products, set pricing, and customize the design and layout of their online store using Shopify's intuitive interface.
Shopify provides a range of features and functionalities to enhance the selling experience. Merchants can manage inventory, track sales, and fulfill orders seamlessly through the platform. They can also integrate various payment gateways to facilitate secure transactions for customers.
In addition, Shopify offers a wide selection of customizable themes and templates that allow businesses to create visually appealing and user-friendly online stores. Merchants can further enhance their store's functionality by leveraging the extensive collection of apps and plugins available on the Shopify App Store.
Furthermore, Shopify provides marketing and SEO tools to help businesses attract customers and drive sales. Merchants can optimize their online store for search engines, run promotional campaigns, and integrate with popular social media platforms to reach a wider audience.
With Shopify's mobile-responsive design and built-in mobile commerce features, merchants can cater to customers' growing preference for mobile shopping. This ensures that the online store is accessible and user-friendly across different devices.
How To Integrate Your Youtube Channel And Shopify Store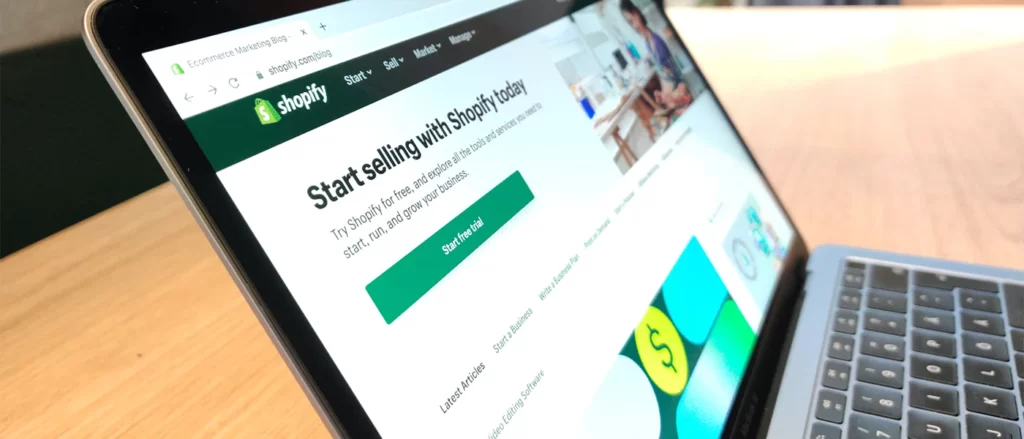 YouTube and Shopify have recently announced their new integration feature which reportedly will be rolled out first in the US, India, and Brazil areas allowing "shoppable" content to be seen in YouTube's Explore Tab. With just a few clicks in your Shopify dashboard's add-on tools, particularly, the Google Channel app, you can quickly activate YouTube shopping which will let you reflect your Shopify product listings onto your YouTube account.
There are initially two great offerings this integration has in store: first, your product listings are synced onto YouTube in real time so the stock numbers and prices are always updated furnishing your potential buyers with accurate information about how much your products are, and whether or not they can be available to them at the soonest possible moment. Second, albeit initially rolled out in the US, is the onsite checkout which lets your viewers buy without leaving the YouTube page from where they are watching the video and where your product is listed.
The Youtube-Shopify integration lets you sell your online store products in three ways: 1) through live streams, 2) through videos and 3) through the store tab.
1. Through The Live Stream
Sellers like you can pin and tag products at key points in your livestream, wherein the buyers can check out in real-time and ask questions live at the moment you are selling them. Once they click the listing, they can still watch your live stream through picture-in-picture playback.
2. Through Videos
You can create a curated product list and present them in a thematic or storyline video. Think about your advertising copy in video form. Then, below the video, as your potential buyer watches your content, they will have the corresponding product listings providing them with essential information on how to get your product.
3. Through The Store Tab
You will be able to put the entire selection of your product offerings in this newly-available and dedicated tab that will appear on your YouTube profile page.
Just a word of caution, before you delve into integration, you might want to increase the number of your followers because the YouTube-Shopify integrated features will only be available to merchant YouTubers with at least 1,000 subscribers. 
Set Up Your Youtube Channel And Shopify Store
Well, there is nothing to integrate if you don't have the elements. So make sure you have both a YouTube Channel and Shopify Store. Once you have both, you can quickly link them to each other through the Google Channel add-on app that can be found in your Shopify Dashboard. For your YouTube account, make sure you choose the YouTube Brand Account type as this will let you use the platform as a merchant. The YouTube Brand Account will also provide you with Market Analytics, and the option for multiple accounts to serve as your page admins.
As we've said earlier, you have to do some initial promotion – get your family, friends and friends of friends to subscribe to your YouTube account. You can also maybe launch a bundle promo that can be accessed by your shoppers through subscribing to your YouTube channel. Once you have reached 1,000 subscribers, you can easily unlock the Shopify- Youtube integration features and seamlessly integrate your Shopify online business onto the YouTube channel. Once it's done, you have freedom to customize and brand the YouTube channel slash Shopify store according to your liking and business objectives. 
Things To Keeps In Mind When Integrating Youtube And Shopify
1. Prepare Your Products, And Video Equipment
So, when we decide to integrate Shopify and YouTube, we must fulfill both sides of the coin. You have to ensure your product listings on Shopify are well accounted for and are constantly updated to reflect the accurate status of the products at hand. And on the other side, you must also prepare the necessary equipment to create your video content where you attach your product listings. Here are some pointers on what to prepare:
A. Video Setup
We want our videos to be as visually appealing as possible to attract more customers and to give justice to the products we sell. You can use a professional camera, or just use your smartphone for creating your curated videos or to use for your live streaming selling sessions. Most smartphones today shoot from 1080p to as much as 4K so that should not be a problem. You can bolster your video setup with a tripod, for more steady shots; a microphone, for audio clarity; some lighting equipment to make your videos more vibrant, and of course, editing software to neatly weave your stories and messages.
B. Website Or Landing Page
Shopify provides you with the templates and all you have to do is decide on your brand and message. You can mix and match the different features provided on Shopify to align with your desires and the goals you want to achieve for your business. Shopify also provides you with a dedicated domain name, so this should be no biggie.
2. Content Must Be Consistent, Engaging
Your video content must follow a posting schedule or a live streaming schedule to make it a habit for your subscribers to watch your videos, and in turn, buy your products. You don't want to leave your followers hanging, and with no new content, for weeks or months. Besides being consistent, content must be engaging. You have to study what your audience likes, what are the newest trends in all of YouTube, and how you can maximize these opportunities to add your content and product into the conversation.
If a particular topic is trending on YouTube, why not create content which adds some more value to the conversation, and where your product can come into place. Also, do not be afraid to try and test YouTube features such as Shorts and Live to see what works best for your brand. You can also dabble in creating How-To tutorial videos, product comparisons, and day-in-the-life videos where your product is used just to name some content creation techniques.
3. Maximize Youtube's Built-In E-Commerce Tools
There are a few YouTube e-commerce tools you can utilize to help you boost sales in your Youtube-Shopify integrated store. For one, you can join the YouTube Partner Program to monetize your videos. This added amount from the monetization can be allocated to your marketing budget to further boost your content creation. You may also consider selling merchandise through your YouTube videos.
4. Review, Revise And Optimize Your Marketing Strategy
The feedback or comments section is one of the most important aspects of any online store. From here, you can gather suggestions and ideas on how to improve the online shopping of your customers. Changes and updates are plenty and come in rapid succession especially in the digital age so we always have to keep ourselves abreast and constantly revise and adapt our strategies with the changing conditions.
What Can I Sell On Shopify?
You can sell a wide variety of products on Shopify, making it a versatile platform for entrepreneurs and businesses. Here are some popular product categories that can be sold on Shopify:
1. Physical Products
Sell tangible goods such as clothing, accessories, electronics, home decor, beauty products, or handmade crafts.
2. Digital Products
Offer downloadable content like e-books, courses, music, software, or graphic design templates.
3. Subscription-Based Products
Provide access to exclusive content, membership sites, recurring services, or subscription boxes.
4. Dropshipping Products
Set up a dropshipping business by partnering with suppliers to sell their products without handling inventory.
5. Print-on-Demand Products
Create custom-designed merchandise like t-shirts, mugs, phone cases, or posters that are printed and shipped on-demand.
Now, regarding the integration between Shopify and YouTube, it allows you to leverage the power of both platforms for marketing and sales. By integrating Shopify with your YouTube channel, you can:
1. Showcase Products
Create product review videos, unboxing videos, or tutorials that feature your Shopify products and link them directly to your online store.
2. Drive Traffic
Use YouTube as a marketing channel to drive traffic to your Shopify store by including links in your video descriptions, end screens, or annotations.
3. Influencer Collaborations
Collaborate with YouTube influencers to promote your Shopify products through sponsored videos or affiliate partnerships.
4. Build Trust
Utilize YouTube to build trust and credibility by sharing informative and engaging content related to your products or industry.
5. Increase Conversions
Use YouTube's video engagement features to create compelling calls-to-action and encourage viewers to visit your Shopify store and make purchases.
Some Tips On Optimizing Marketing Strategy: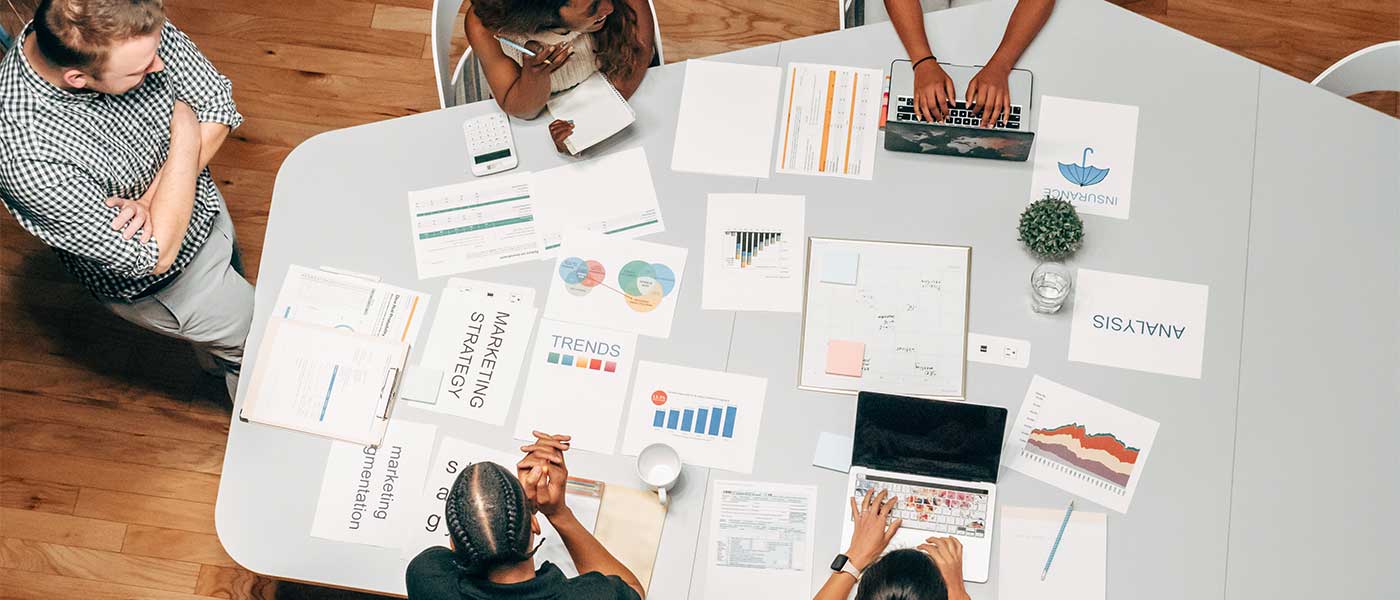 1. Collaborate With Influencers
Some people on the internet have already established themselves as experts or kind of respected figures in their specific niches. There are influencers in different fields, and collaborating with them to boost the visibility of your product might just be your next smart move.
2. Optimize For SEO
Although hiring an SEO writer might take some load off you, you can also delve into keyword search and do your own copywriting especially when you are starting and you have a limited budget to work with. There are tutorials available online as you discover the best ways to propel your website to a higher search engine rank and keep it there.
3. Call To Action
Calls to action are essential because they are conversion tools from viewer to buyer. All your effort convincing customers and selling your products would go to waste if you don't put a call to action. Thankfully, this is easier now that we have an integration feature between YouTube and Shopify.
The times are changing, indeed. But do not fret, there are plenty of resources available online to teach you the basics and principles of using the newest features and adapting your online business to the latest trends that can help you and your business achieve your greatest potential.
Albeit a new feature, the Shopify-Youtube integration carries with it a promising future. So, our piece of advice to you, our dear online seller will probably just not be afraid of using these features and see the wonders it can do for you. After all, you'll never know if you don't try.
Find out how your Tiktok Shop can complement your other stores such as Shopify and Woocommerce….
The Future Of Live Selling On Youtube In South East Asia
The future of live selling on YouTube in Southeast Asia holds tremendous potential for both content creators and businesses. Live selling, also known as live commerce or live streaming e-commerce, is an emerging trend that combines the power of live video streaming with e-commerce.
South East Asia, with its growing digital market and a vibrant e-commerce ecosystem, is well-positioned to embrace live selling on YouTube. The region has a massive population of internet users, particularly on mobile devices, making it a prime market for innovative shopping experiences.
YouTube's live streaming feature provides an ideal platform for brands and influencers to engage with their audience in real-time and showcase products or services. With interactive features such as live chat and real-time comments, viewers can ask questions, seek recommendations, and make purchases seamlessly, creating a dynamic and immersive shopping experience.
This trend aligns well with the preferences of Southeast Asian consumers, who value personalized and interactive experiences while shopping online. Live selling allows businesses to demonstrate product features, offer limited-time deals, and provide exclusive promotions, fostering a sense of urgency and driving impulse purchases.
Moreover, YouTube's algorithm and recommendation system can help content creators and businesses reach a wider audience, potentially increasing sales and brand visibility. As YouTube continues to refine its monetization options, including revenue-sharing models and integrated e-commerce features, creators and businesses in Southeast Asia will have even more incentives to leverage live selling on the platform.
Just recently, YouTube held the 2022 Beauty Festival streams which let the viewers buy the exact products that were being shown directly on their screens. Aside from brands, YouTube also partnered with celebrities and influencers such as Gwen Stefani, Hailey Bieber, Ashley Graham, and more, to boost in-platform shopping sales, and to drive more traffic to the videos and products featured.
YouTube taps into the gold mine of online shopping, which, by the way, boasts a huge increase in sales in Asian markets, gaining $400 billion just last year in China alone. This amount is already almost half of all e-commerce transactions in the US, so there really is so much untapped potential when it comes to living selling as an e-commerce strategy.
The short-form video feature native to YouTube, YouTube Shorts have also rolled out the concept of coupling these one-minute videos with appropriate product listings to encourage in-platform shopping among viewers.
Conclusion
YouTube creators have a tremendous opportunity to expand their reach and monetize their content by integrating Shopify into their strategies. By leveraging the power of e-commerce, creators can turn their loyal fan base into paying customers and build a sustainable revenue stream. Whether it's selling merchandise, digital products, or even exclusive content, Shopify provides a user-friendly platform to manage inventory, process payments, and deliver a seamless shopping experience.
Can you sell videos through Shopify?
Yes, you can sell videos through Shopify by using a digital product delivery method or integrating with a video hosting service, such as Youtube.
How do I set up payments on Shopify YouTube?
To set up payments on YouTube for Shopify, you would need to integrate a payment gateway on your Shopify store and link it to your YouTube channel for monetization.
How do I market my product on YouTube?
To market your product on YouTube, you can create compelling product videos, optimize your video titles and descriptions, collaborate with influencers, run YouTube ads, and engage with your audience through comments and community features.
How do I link my YouTube video to Shopify?
You can link your YouTube video to Shopify by embedding the video on your product page or creating a custom section on your Shopify store where you can showcase the video.
How much is the Shopify fee?
Shopify offers different pricing plans starting at $29 per month for the Basic Shopify plan, $79 per month for the Shopify plan, and $299 per month for the Advanced Shopify plan. There are also additional transaction fees for using external payment gateways.
How much does Shopify take per sale?
The transaction fees on Shopify vary based on the pricing plan you choose. However, if you use Shopify Payments, there are no additional transaction fees.