E-commerce business around the globe, especially in the Asia Pacific region, is growing by the day. After the COVID-19 pandemic, the world has gravitated towards online shopping, where people can sit back and browse through e-commerce websites or apps.
The statistics reinforce the point as the APAC region generated a revenue of approximately $3 trillion in 2021, specifically in retail e-commerce. Moreover, the e-commerce market is expected to grow at a rate of 8.2% between 2020 and 2025, which is significantly higher than Europe and the United States.
Zooming into the APAC region, we have Singapore contributing greatly to e-commerce. In the previous year, 2021, the Singapore e-commerce market value stood at US$5.9 billion, and it is expected to rise to US$10 billion by 2026.
It indicates that starting an e-commerce business in Singapore is an excellent opportunity for emerging entrepreneurs. In this blog, we'll look at some of the significant steps of e-commerce and what points you should consider while starting your business.
Setting up an E-commerce Business
Although the statistics may appear in favor of e-commerce entrepreneurs, it is easier said than done. More and more people are looking to grab this opportunity, creating extreme competition among players. It is cumbersome to plan your e-commerce business. Therefore, one should be familiar with the market of that particular geography before setting up shop there.
Choose a Product
The kind of product that you're selling may coincide with your competitors. But you can constantly re-evaluate the price tag, quality, color, variability, etc., in your product. Choose the product you think would best suit the market you're targeting.

Singapore has the following product categories-

– Electronics and physical media (worth $1.08 billion),
– Fashion & Beauty (worth $999 million),
– Toys, DIY and Hobbies (worth $658 million), and
– Food and Personal Care (worth $647).
Make a Logo
Brainstorm different ideas and make a unique logo for your company. Think of a different tagline, template design, and logo to make your product stand out among others.
Evaluate your Idea
Evaluate your idea that concerns the product. Search for active and unique approaches other entrepreneurs take in the same business. But remember, always try to do something different from your competition and also clarify what type of audience you wish to cater. For this, you must thoroughly research that country and its trends.
Know Your Market and Your Competition
Once you have figured out your product, identify your niche and research in-depth about that specific market. Research is the baseline for starting your business. Find out each and every detail about that particular zone. Use Instagram, watch videos, and talk to the locals or your friends about what is happening in the market right now. Take the time to ask yourself these questions
What is the current market trend of the region?
What should be our target audience?
Which type of audience is more likely to visit online stores?
How to increase customer acquisition?
How to advertise the product? And other such questions.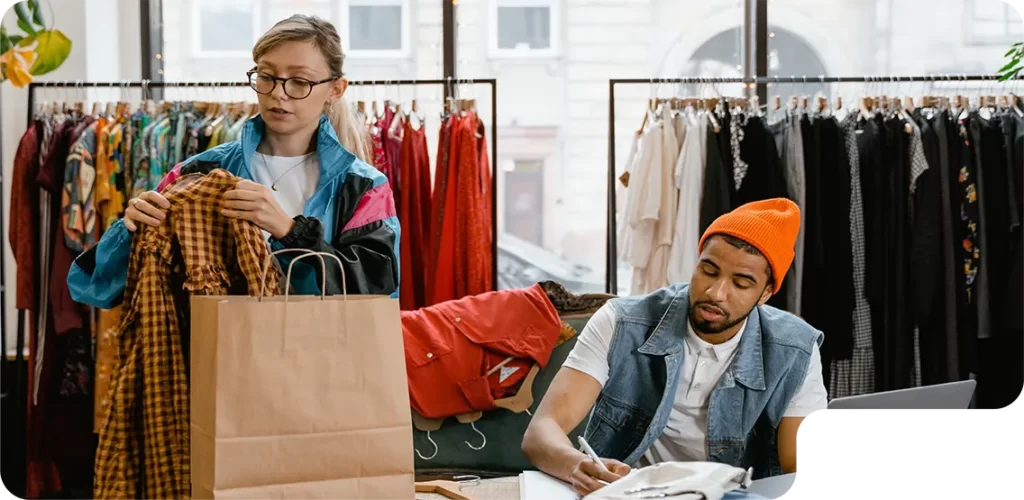 Once you're done researching the market, you'll automatically find your niche. The next step would be identifying your competitors. It is crucial to have a thorough knowledge of what your competition is doing. Maybe the things you want to try have already been done before by your competitors. Write down a business plan and roadmap about each and everything you want to launch. Most importantly, know what makes you unique.
Register Your Business
If you are a foreigner planning to start a business in Singapore, you must be aware of these few guidelines on registering your business. To build your company in Singapore, one must file with ACRA (the Accounting and Corporate Regulatory Authority), responsible for company registration in Singapore. You'll require:
Company name
Brief Description of Activities
SSIC Code
Details of your shareholders and directors
Their KY Information
Registered Singaporean Business Address
Capital details
The companies constitute
Relevant Permissions/licenses Required to Operate in Singapore
Select your business name and a legal structure

Once you have a clear idea about the market and your target audience, choose a solid and unique business name representing your company and business. Choose a different domain name if your name coincides with existing firms. Remember, everything should be unique and authentic throughout the process.
Apply for TIN

The Inland Revenue Authority of Singapore (IRAS) provides a nine-digit Tax Identification Number (TIN), which is unique for each taxpayer. It helps in import and export and updates the company's information on ACRA's Bizfile System.
Business Activity Clarification

At the time of setting up your business, it is mandatory to select an SSIC code in Singapore. SSIC code describes the intended business and is used for static government purposes. Besides that, some codes require specific business licenses.
License and Permits

As mentioned above, some SSIC codes, company names, and business activities require licensing. The license application process must be done before the business is set up. Singapore has a business license portal for entrepreneurs that aims to provide a user-friendly and smooth licensing experience.
Insurance

Singapore also gives you insurance for your firm to secure your business in case of mishaps. Insurance gives you relaxation about your business, and you can run it without any worries.
Choosing a Suitable Business Structure
Before hitting the last button, you have to choose a legal structure for your business. It could be of three kinds-
Private Limited Company (Pte Ltd)
Sole Proprietorship (SP)*
Limited Liability Partnership (LLP)*
*The structure is only available for citizens of Singapore, permanent residents, or entry pass holders.
The private limited company offers one of the best online ideas in Singapore and provides access to enticing tax incentives. However, each one of the structures has some benefits and drawbacks. Therefore, one must consider their legal team or attorney for professional advice that best suits your business.
Creating an Online Website
Once you're done and dusted with all the legal formalities, you're all set to set up your online website. You can either choose any CMS tool or set up your own. The CMS tool gives you plenty of options to choose from different templates. That way, you can target your customers quickly and can also integrate your e-commerce.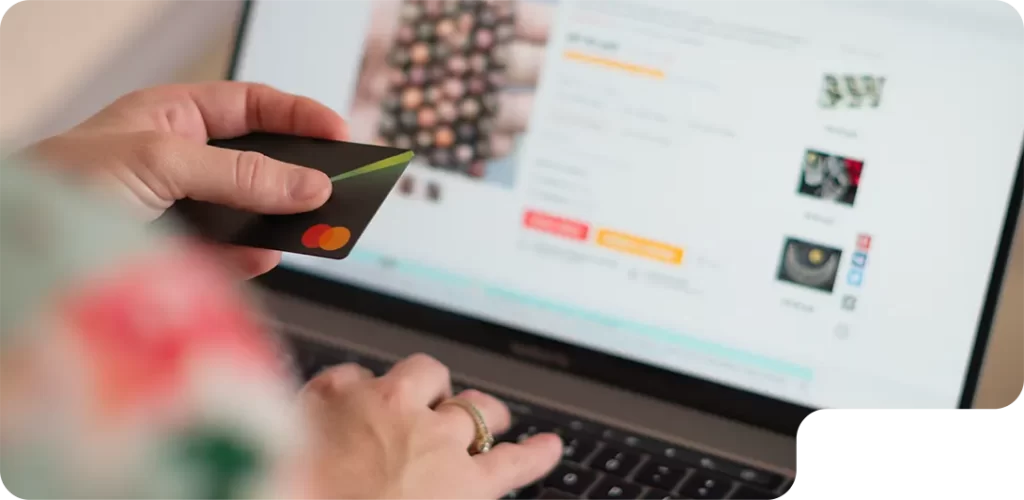 Setting up an online website would also be a great idea. But one must be aware of the citizens' monthly visits to the website. You can promote your website on various social media platforms, like Instagram. Later in the blog, we'll discuss marketing plans.
Putting Together E-commerce Terms and Conditions
Now that we've looked upon a few steps in setting up an e-commerce website, let's go over some useful different terms and conditions.
Information Accuracy:
For every item that you sell online, it is essential to give out accurate details about the product, such as its dimensions, color, type of item, etc. It is observed that 54% of the customers return their orders due to unsatisfactory products.
Terms of Sale:
You should also mention the terms of sale of your product, wherever necessary. For instance, if the product is meant for an 18+ audience only, then always put that information on your site or below the product.
Payment Terms:
Make yourself clear about payment procedures and make your customers understand the online mode of payment, either via credit or debit card, online payment application, wallet, etc.
Shipping & Delivery:
Inform the customers about the estimated days of delivery. If possible, hire a 3PL to make your delivery and shipping process even more efficient. It is seen that 45% of customers abandon online shopping cards due to unsatisfactory delivery options. Therefore, be sure about how you are going to deliver the item.
Intellectual Property:
This includes the copyright on your domain and business name, logo, trademark, etc. As mentioned above, you should create a unique name, logo, and domain name to avoid any intellectual property theft. Also, use the trademark only if it is verified. Otherwise, mention the same in the description.
Disclaimer of Liability:
Always give a disclaimer to your customers that in case of any loss, damage, or injury, the company would not take liability of the product. For instance, in the event of product failure, customers should reflect on the level of risk involved.
External Links:
If your link takes the customer to a third-party link, then alert the customer right before the redirection. So that your customer can decide whether they want to continue shopping or not.
Create Business and Marketing Plans
Finally, let us review the potential marketing plans for your Singapore e-commerce business. Bring out the creativity in your marketing campaigns and use technology effectively. Utilize tools such as Google Ads, social media ads, word of mouth, and many others. Focus on getting the most website traffic and building up your SEO. You can take advantage of e-commerce tools and reach the maximum number of potential customers.
Other Costs Involved
Starting an e-commerce business in Singapore would cost you roughly $3,500 minimum. The cost also depends on the scale of your business, its design, and other features. The e-commerce web developers must have a clear understanding of the Singaporean market.
How Locad can help you start your E-Commerce business in Singapore
Locad has an abundance of fulfillment partners in Singapore that works super efficiently. The main aim of Locad has always been providing the best of e-commerce, such as flexible warehousing, same-day pick and pack, real-time insights into sales, and the use of the latest technology. Through an alliance with Locad, you can build up a strong and secure warehouse network, courier services operating on national and international levels, and a unified e-commerce platform. Furthermore, you will also be able to satisfy your customers with the most optimized delivery services, further boosting your sales and popularity. 
Online Payment Platforms For Ecommerce Sellers
There are a number of different online payment platforms available for e-commerce sellers, some of the most popular include:
GrabPay: GrabPay is a mobile wallet and online payment platform that is integrated with the Grab ride-hailing and food delivery app. It is available in Singapore, Malaysia, Indonesia, Thailand, Vietnam, the Philippines, and Myanmar.
Stripe: Stripe is another popular online payment platform that allows customers to pay for goods and services using their credit or debit card. Stripe is a good option for e-commerce sellers because it is easy to use and offers a variety of features, such as recurring payments and fraud protection.
ShopeePay: ShopeePay is a mobile wallet and online payment platform that is integrated with the Shopee e-commerce platform. It is available in Singapore, Malaysia, Indonesia, Thailand, Vietnam, the Philippines, and Taiwan.
GoPay: GoPay is a mobile wallet and online payment platform that is integrated with the Gojek ride-hailing and food delivery app. It is available in Indonesia, Vietnam, and Thailand.
Dana: Dana is a mobile wallet and online payment platform that is available in Indonesia.
Conclusion
When you set up an e-commerce business in Singapore, you look at maximizing profits as soon as possible. Understanding the market, knowing the competition, and looking at partnership opportunities can help you establish a sound presence and attract shoppers faster.
With opportunities up for grabs, Singapore could be an easy country to crack especially when you are aware of the e-commerce landscape.