The e-commerce market in Singapore is constantly evolving, just like its counterparts worldwide. For businesses looking to expand into Singapore, it is necessary to understand the trends relevant to the e-commerce industry there and also those that will dominate the next decade.
Trends that will Dominate the Next Decade of Singapore E-commerce
Rise of AI- AI is making its presence known in every sector, so it is not surprising that this technology is also set to dominate the e-commerce market. Currently, with the help of AI, e-commerce enterprises are able to customize shopping experiences based on buyers' search and browsing patterns. In the future, AI can be used to predict what customers might buy and also offer complementary products alongside it.
Contactless payment- The pandemic has increased contactless payment, making this a popular method among buyers. Hence, it is expected that contactless payments are here to stay. Along with the younger generation, even older people are opting for this transaction method.
Voice commerce- Voice assistant devices have been stably gaining popularity over the last few years and can now be found in several homes across the world. So, now people use these devices to ask their queries and shop. Hence, as a brand owner, you must choose to curate content in such a way that it can be recognized and picked up by voice assistant devices.
Social commerce- The number of social media users in Singapore is roughly 89.5% of the entire population. Hence, social media offers e-commerce brands a diverse demographic and marketing tools to engage and connect with potential shoppers at an affordable cost. Social commerce has slowly transformed the buying landscape, and with Singapore catching up with the trend, it's time for e-commerce businesses to adapt to social media as one of the primary channels for sales.
Environmentally friendly- Shoppers today are becoming conscious of how their habits affect the environment. Consequently, many buyers these days choose more sustainable brands to reduce the negative impact they create. It is also the responsibility of brands to be more aware of the impact they leave on the ecosystem.
Singapore's Largest E-commerce Marketplaces
If you are wondering which platform you can use to sell your products in Singapore, you have come to the right place. The following list will guide you and help you understand which e-commerce marketplace is best for you.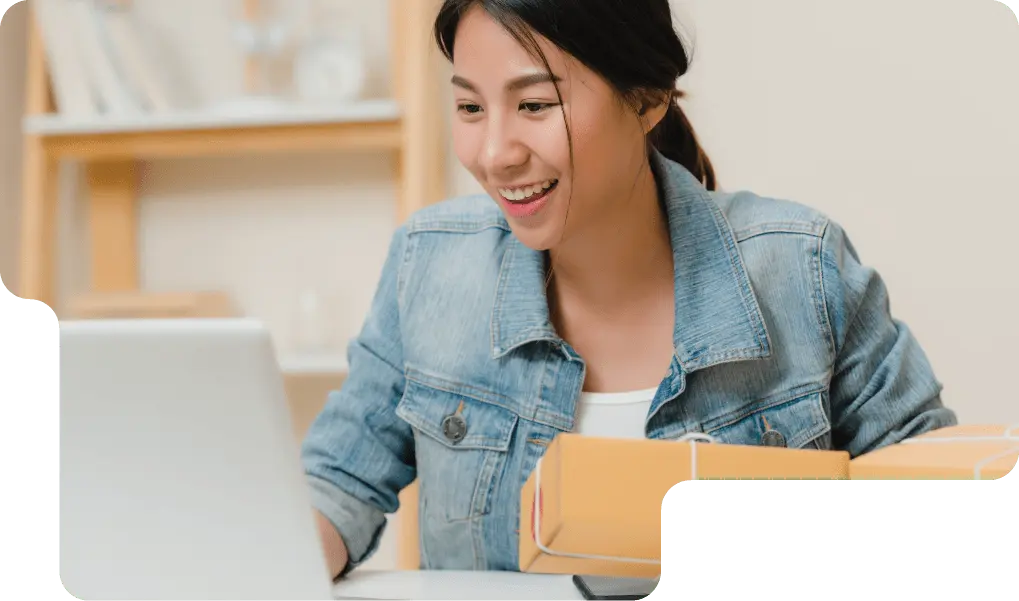 Magento- Released in 2008, Magento is an open-source e-commerce platform with over 700 businesses using its platform to sell their products. One of the most pivotal features of Magento is the level of security provided by this platform.
Zalora- Previously owned by Rocket Internet, Zalora is an e-commerce platform that showcases fashion and lifestyle items. This platform takes a data-centric approach, making it highly efficient and optimized.
WooCommerce- WooCommerce is an e-commerce plugin provided by WordPress. This plugin is utilized by a massive chunk of the e-commerce marketplace across many industries. WooCommerce has quite a few notable features, such as product sorting and filtering, endless customization, unique themes, and so on.
Shopify- Shopify is one of the most popular e-commerce marketplaces throughout the world. Some of its good features are SEO tools, analytics, abandoned cart reminder, live data monitoring, and so on.
Understanding How Singaporeans Shop Online
Singaporeans love shopping online, just like anyone else in the world. Statistically, 3 in 4 Singaporeans have shopped online. Among them, 73% have bought goods from overseas. Furthermore, nearly 46% of online shoppers in Singapore are young, and more than half of them are women. Hence, it can be understood that the younger tech-savvy generation leans towards shopping online. Some other interesting facts about Singaporean online shoppers and their habits are:
The top countries that Singaporeans buy from are Malaysia, South Korea, and Japan.
Most online buyers choose to shop online due to the heavy discounts.
Singaporeans tend to engage in online shopping after office hours.
Smartphone-optimized websites are popular among buyers in Singapore.
Lastly, Singaporeans rely on reviews and social media to decide what they want to buy online.
Things to Know Before You Take the Plunge and Sell to Singaporeans
Before you fully commit to selling in Singapore, there are certain important points you need to know to understand how the e-commerce industry operates.
Market research strategy- It is imperative to understand the market before you start selling fully. Hence, your first order of business should be to come up with an appropriate market research strategy that will help you get success in Singapore. You can carry out surveys, interviews, or simple observations to understand how your product will perform in the Singaporean e-commerce market and to whom it will cater to. Hence, design your marketing schemes accordingly.
Business structure- Before selling, you will have to set up your business and give it a legal structure. To make this decision, you can hire a professional. In general, most companies in Singapore opt for a private limited structure due to the benefits of tax incentives, limited liability, and so on.
How to create an online store- The best way to create an online store is by signing up for any e-commerce platform, such as Shopify, where you can make use of different themes and plugins to set up the perfect online store.
Marketing strategy- Needless to say, every successful business has a robust marketing strategy in place that uses a multichannel approach to keep itself relevant. So, before you start selling, remember to utilize the data you have gained from your market research and put a helpful marketing strategy in place.
Importance of fulfillment partners- To ensure your customers get their orders delivered in the safest and most efficient way possible, you will have to pair up with the most suitable and reliable fulfillment partner. Your fulfillment partner should be able to streamline all the processes, from inventory management to home delivery, to keep your buyers happy.
Largest Carriers and 3rd Party Logistics Companies in Singapore
To successfully fulfill orders in Singapore, you will need to partner with a 3rd party logistics company. With a strong network and predefined systems, 3PLs help ease the entire logistics and delivery process for e-commerce firms.
Here are some of the largest carriers and 3rd party logistics companies in Singapore:
DB Schenker Logistics Company- DB Schenker Logistics Company, is known worldwide for its excellent services. Some critical features of this 3PL are an order tracking and delivery system powered by technology, temperature-controlled warehousing, and a separate portal for data tracking.
DHL- With a presence in over 220 countries worldwide, DHL is well known for its delivery solutions like digitized inventory systems, reliable international shipping, and a secure supply chain. All of this makes DHL very popular in the Singaporean e-commerce market.
Locad- The newest player on the list, Locad has effectively combined the physical infrastructure, technology, and shipping to help brands deliver orders faster, safer, and at economical prices. With Locad, you get a strong network of warehouses and fulfillment centers to ensure that orders placed on the e-commerce site are automatically imported into your OMS and processed for shipping.
Singapore Post- Singapore Post, the postal service provider of Singapore, has been operating for more than 160 years, making it a reliable logistics partner. Singapore Post is mainly known for its returns management and express delivery timings.
FedEx- FedEx is a name known worldwide and can be recognized by anyone. Hence, it is not surprising that FedEx has also made a name for itself in Singapore. With robust customer service and versatile operating strategies, FedEx is a force to be reckoned with.
How to Succeed in the Singaporean E-commerce Market?
While Singapore is a part of Asia, its e-commerce market has features and characteristics that are unique to the country. Hence, Asian markets that want to venture into Singapore must first understand the e-commerce landscape there.
Make sure to thoroughly understand the taxing system in Singapore. Just like any other country, Singapore has its own taxes that need to be kept in mind while setting up a business there. Violation of any tax law, even unknowingly, can incur heavy fines on companies.
To establish a connection with the local Singaporeans, it would be best to understand their culture and incorporate that within the frame of your own business.
Try to use the local language as far as possible to establish credibility.
AI Softwares For Ecommerce Sellers To Optimize Their Stores
AI software for e-commerce sellers can help them optimize their stores in a number of ways, including product recommendations, search engine optimization, inventory management etc.
Some popular AI software for e-commerce sellers include:
Persado: Persado is an AI software platform that helps e-commerce sellers write more persuasive marketing copy.
Albert AI: Albert AI is an AI software platform that helps e-commerce sellers optimize their pricing and promotions.
Swyftx: Swyftx is an AI software platform that helps e-commerce sellers improve their customer service.
Kount: Kount is an AI software platform that helps e-commerce sellers detect and prevent fraud.
Brightpearl: Brightpearl is an AI software platform that helps e-commerce sellers manage their inventory and orders.
Conclusion
To conclude, Singapore's e-commerce industry is a land of opportunities for all those who are willing to expand there. You can easily make a name for yourself with the right strategy and tools in the competitive Singaporean market.