The e-commerce business in Singapore is rising each day, and it could be a great option to give it a shot. Entrepreneurs worldwide already have their skin in the game, which is why the Singapore e-commerce market has considerably contributed to the e-commerce industry in APAC. In 2022, the Singaporean e-commerce market generated a revenue of US$6.3 billion and is expected to generate US$11.45 billion in 2025.
If you've already planned out your e-commerce brand's product, strategy, and marketing, then the next step would be the legal terms and conditions of a business license in Singapore. In this article, we look at the legal procedures for setting up your online business and the government rules and regulations for entrepreneurs in Singapore.
How To Sell Online In Singapore?
Setting up an online business in Singapore is not as difficult as it seems. There are two ways for entrepreneurs to sell their products online and set up their businesses.
1. One would be choosing any online platform available in Singapore. Brand owners should do thorough research about some of the best online platforms for their businesses.
2. The other option would be making your own website to sell products. This would require a brilliant marketing strategy and tremendous advertisements for their product. There are plenty of marketing tools available, such as Google Ads. Focus on getting the most website traffic by using social media and building up your SEO.
Types of Businesses in Singapore
Emerging entrepreneurs can register their businesses in one of three types of Singapore businesses. However, it has certain limitations for foreigners who want to set up their e-commerce business in the country. Let's look at the types of companies you can register in Singapore.
Private Limited Company
Private Limited Company is a limited liability company (LLC) that is super advanced, flexible and carries out one of the most scalable types of businesses. This type of business is taken as a separate entity from the shareholders and directors.
1. The shareholders of a private limited company are not accountable for any kind of debt and losses.
2. The company is held by a maximum of 50 shareholders and is not available to the general public.
Sole Proprietorships
As the name suggests, the sole proprietorship solely belongs to an individual, a company, or a limited liability partnership, and doesn't require any partnership. It is not considered a separate entity, and the business owner has unlimited liability for debts the business might incur. Despite its risks, it is one of the most accessible business types to register.
A point to note here is that foreigners who want to set up their business in Singapore are not allowed to have this type of business. The structure is only available for citizens of Singapore, permanent residents, or entry pass holders.
Limited liability partnerships (LLP)
Limited Liability Partnership has features of both companies and partnerships. LLP allows the owner to work in a partnership while also being a separate legal identity (similar to a private limited company). There are a minimum of two and a maximum of 20 LLP partners required to register with the help of professional services firms (attorneys and accountants).
The LLP business type is also the same as a sole proprietorship in at least one aspect- the partners must be Singapore citizens, permanent residents, or Entrepass holders.
Ultimately, there are perks and drawbacks to every type of business. Therefore, one must consider their attorney or legal team before choosing their business type.
What Are The Legal Requirements For Starting An Online Business In Singapore?
When it comes to legal documents or requirements, both online and offline firms differ. The cost of setting up your business, compliance procedures, taxes, and special online regulations are some of the significant differences in Singapore e-commerce.
Once you're done choosing a company type, name, marketing strategies, etc., you must fulfill the following requirements to register for a conventional web-based business in Singapore.

Here is a checklist of the basic legal requirements for starting an online business:
Legal requirements for Starting an Online Business in Singapore:
A unique company or business name
A registered business address in Singapore
The personal details of the partners, shareholders, and directors
A statement outlining the business activities
A company constitution
The company's paid-up capital
The identification documents of each company member
At least one local resident director in Singapore who could double up as a shareholder
A company auditor
How Do I Register My Online Business In Singapore?
After you have chosen a business type and have all the documents ready, the next step is registering your online business in Singapore. But is it important?
Registering your business, even if it is online, is crucial. Online business is very different from offline stores; subsequently, their modulation also differs. There should be absolutely no mistake while registering for online ventures. To clarify the rules and legal details of the Singapore market, you can always go through Section 5 of Singapore's BNRA, which is wholly made for entrepreneurs.
With that said, let's now look at the steps by which you can register your online business.
Company Name Approval
The first point is that your company name should be unique and not coincide with another firm's name. It shouldn't contain any explicit language or words.
Once you've come up with a unique name, you can proceed toward approval. It only takes a few hours.
After approval, you get 120 days to register that name as your company's. If anyone fails to do the same, the name is reserved for some other firm.
2. Registration Requirements
As mentioned above, some major basic requirements are needed to set up an online business. This includes documentation around taxes, business activity classification, licenses and permits, and more. Once you're done with all the documents, you can proceed with the registration process, which would then take you to the license procedures.
3. Formal Registration Process
After you're done with all the formalities, you can proceed with the ACRA application to set up your company which takes 2 to 3 business days.
It's suggested to be physically available in the country while the application process continues.
Experience fulfillment by Locad today!
Where to Get a Business License
You can get your business license by applying to a government website called GoBusiness. This specific authority issues any type of license you obtain under a law that provides for the company's objective. Therefore, there's no set procedure or standard rule to get a business license. A general rule, as mentioned above, is that you must first go through the registration and approval process.
Once you've registered the company, you are good to go with the license application. The government portal is easily accessible to everyone and is easy to operate.
What Are The E-Commerce Laws And Regulations In Singapore?
E-commerce businesses in Singapore are subject to different laws and regulations than offline businesses. The essential requirement for any new business to start is-
1. A minimum of one and a maximum of 50 shareholders are required in a business. 100% foreign shareholders are allowed for private limited companies (foreign entrepreneurs).
2. The minimum funds required to start a business is 1 SGD. From here onwards, you can add more capital.
3. While it is allowed to have a foreign shareholder in a Singaporean firm, there has to be at least one local resident as a director of the company.
4. Every business registered in Singapore must have a local address.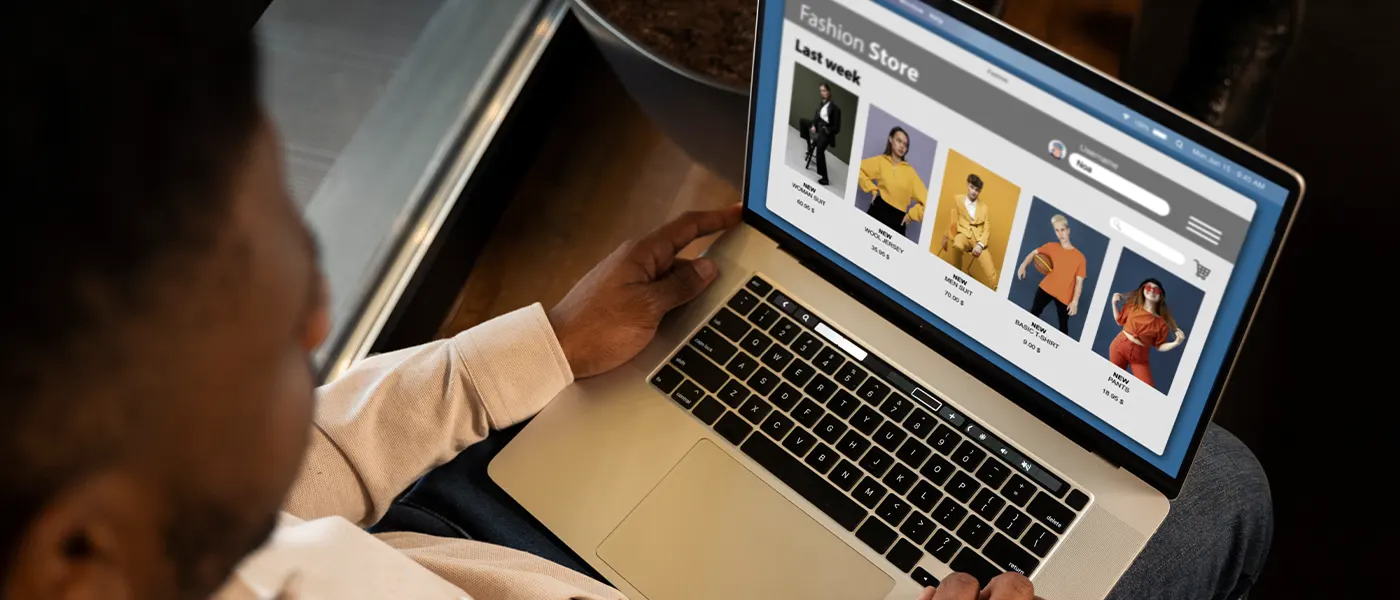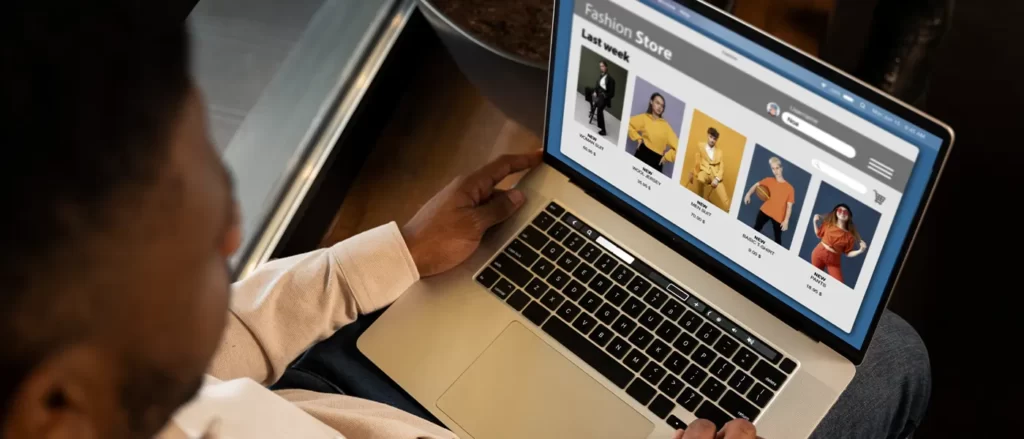 There are certain obligations for e-commerce businesses in Singapore. The Infocomm Media Development Authority (IMDA) of Singapore looks out for all content on the internet, communication, and media. You need to get a permit or a license for your e-commerce business, especially if your business involves
Online gambling service provider
Online financial products and services
E-tailing of used goods
Online promotional activities
Web advertising of goods and services
Moreover, there are various acts for your customer to secure their data. These are-
Personal data protection act
Sale of goods act
Copyright Act
Internet Code of Practice
Singapore Broadcasting Authority Act
Unfair Contract Terms Act and many others
Taxes Involved
Numerous taxes and accounting are involved in the business, and one must be aware of such terms. The significant taxes that come in the way are-
Bookkeeping and Accounting
Businesses that have just launched their company are advised to start their bookkeeping and accounting as early as possible. It also helps in complying with statutory regulations.
Singapore-sourced Income
This facility is more important for the business set up online and based out of Singapore. Your income generated is taken as Singapore-sourced.
Corporate Income Tax
IRAS evaluates your taxes and returns and sends you a Notice of Assessment or tax bill. It gives you a one-month duration to pay your taxes.
Goods and Services Tax
If you have generated over $1 million in revenue, you must register your business for GST. Both online and offline businesses are treated equally in terms of GST. You can impose 7% GST on your products and transmit them to IARS.
Income Taxes
Every business, except partnerships, has to file an income tax return. This tax is based on the earnings of individual entities.
It's no secret that Singapore is great for setting up your business. In 2021, there were approximately 1500 business leaders…
Online Selling Platforms In Singapore
Here are some of the most popular online selling platforms in Singapore:
Shopee: Shopee is a leading e-commerce platform in Southeast Asia, including Singapore. It offers a wide range of products, including electronics, fashion, home and living, and beauty. Shopee is known for its competitive prices and frequent promotions.
Lazada: Lazada is another leading e-commerce platform in Southeast Asia, including Singapore. It offers a similar range of products to Shopee. Lazada is known for its convenience and wide selection of products.
Qoo10: Qoo10 is a popular e-commerce platform in Singapore that is known for its wide range of Korean products. It also offers a variety of other products, including electronics, fashion, home and living, and beauty.
Carousell: Carousell is a popular online marketplace in Singapore where users can buy and sell new and used items. It is a good option for sellers who want to reach a local audience.
eBay Singapore: eBay Singapore is the Singapore version of the popular global online marketplace eBay.com. It offers a wide range of products, including electronics, fashion, home and living, and beauty. eBay Singapore is a good option for sellers who want to reach a global audience.
Conclusion
Setting up an e-commerce business in Singapore is an excellent option with different challenges and competition. Regardless of the size of your business, you must go through all the rules and regulations imposed by the government, especially for entrepreneurs. This avoids any hiccups in future business activities. Starting an e-commerce business has very basic requirements, but you must complete all the documentation and conditions before starting.
Moreover, if you're looking for a fulfillment partner who will have your business's back, try partnering with a 3PL such as Locad. With Locad, you will not only experience best-in-class fulfillment but also have access to some of the best technology in the sphere along with industry experts.
Frequently Asked Questions
How can I source products for my e-commerce business?
You can source products for your e-commerce business through wholesale suppliers, manufacturers, distributors, or by dropshipping. Conduct market research to identify potential suppliers, negotiate pricing and terms, and ensure reliable product quality and delivery.
Do I need a physical store to run an e-commerce business in Singapore?
No, a physical store is not necessary for running an e-commerce business in Singapore. You can operate solely online, using platforms like Shopify or WooCommerce to create your online store and reach customers through digital marketing channels.
How can I ensure a smooth payment process for my customers?
To ensure a smooth payment process, integrate secure and widely-used payment gateways like PayPal, Stripe, or local options such as PayNow or GrabPay. Offer multiple payment options, including credit cards and digital wallets, and implement SSL certificates for secure transactions.
How should I handle shipping and logistics for my e-commerce business?
Partner with reliable shipping and logistics providers to handle product storage, packaging, and delivery. Explore options like SingPost, Ninja Van, or third-party fulfillment centers. Optimize your shipping processes and provide tracking numbers to enhance customer satisfaction