Introduction
3PL, also known as third-party logistics, is a service that allows you, a business owner, to outsource all your logistics operations, from warehousing to delivery. It serves as a link between your manufacturing operations and all your potential customers. 
Although several other business models are available in e-commerce in Singapore, like 4PL or even 5PL, 3PL is one of the most commonly used services across various industries worldwide. So what is it that makes this service so great?
Well, there are several different benefits and advantages that a company can derive from using 3PL. Some of the services provided by 3PL might include
Picking and Packing
Inventory Management
Shipping and Receiving
Warehousing and
Reverse Logistics
Gone are the days when businesses relied only on traditional models to handle all their in-house operations. With the emergence of various valuable services, companies, especially small e-commerce in Singapore, are now able to keep their entire focus on marketing and customer satisfaction. E-commerce in Singapore and across the world is harnessing the power of 3PL providers for managing their day-to-day business operations. 3PL companies maximize your speed and efficiency by reducing shipping costs and delivery time.
Before delving deeper into how order fulfilment works, let's start with a basic understanding of the different 3PL services companies specializing in types of warehousing and fulfilment.
Why Do Companies Opt To Go For A 3PL?
3PL providers have revolutionized how Singapore e-commerce handles all their operations, including transportation activities, freight management, and warehousing, among several others. Infact, according to a survey, a whopping amount of 81% of shippers have agreed that they have been able to improve their customer service with the help of 3PL providers.
3PL firms have access to different kinds of resources that most companies might not have. The ultimate goal of these firms is to streamline all shipping processes to reduce costs and boost efficiency. Below are a few examples of other services that companies can get from using 3PL in their businesses. 
Supply Chain Management
Technology Integration
Kitting And Customization 
Some major industries that have benefited from 3PL include
Large and Small Retailers
Pharmaceuticals
Manufacturers
Aerospace Industries
Electronics Distributors and Manufacturers
According to a report published by Reuters, retail giants like Walmart are also using 3PL distributors to maintain all 23 distribution centres spread across the various regions of the United States Of America.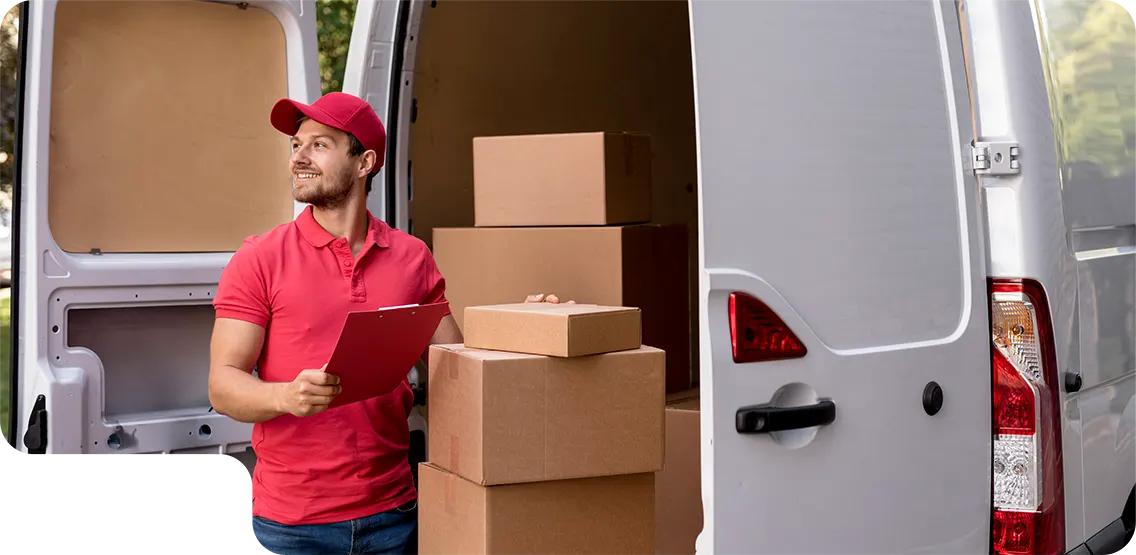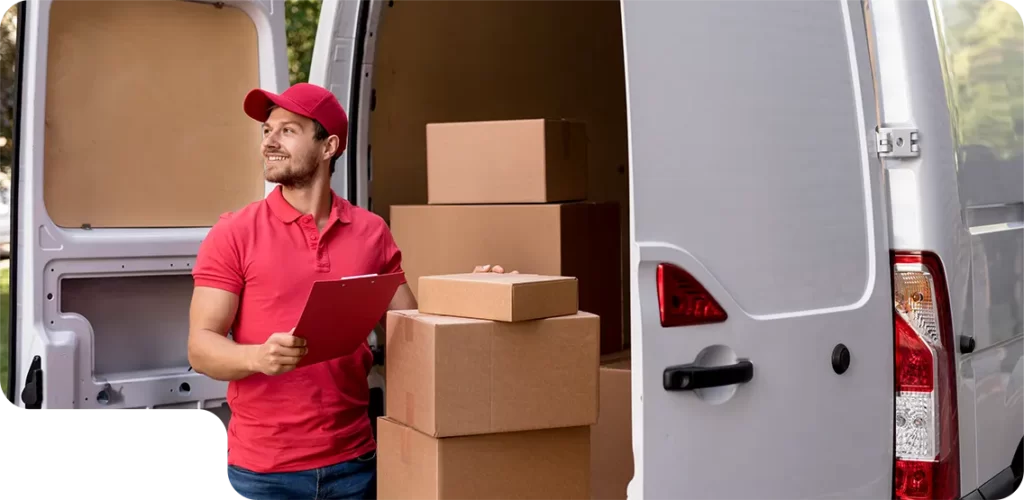 Myths And Misconceptions Around 3PL
With the help of 3PL, you not only get to save up on time and money, but they also provide you with a geographic footprint with multiple fulfilment centres scattered across the nation. Consequently, you will have a closer relationship with your customers.  
Unfortunately, many business owners are hesitant about harnessing this immense power to smooth down their business because of the misconceptions surrounding it. The list below highlights some typical myths about 3PL.
Investing in 3PL Requires A Lot Of Money
Given the number of benefits and services that 3PL provides, it is pretty easy to assume they might come at a high cost. However, if you want to sustain your business long-term, this investment will actually benefit you and further help you save tons of money in the long run.

Running an entirely in-house business, which includes investing in real estate, performing inventory operations, technological expenses, and implementing a secure delivery management system, can cost you time and money. Instead of focusing on the other important aspects of handling business, like branding, marketing, or quality assurance, you get tangled up in all these tasks, leading to confusion and loss.
Leveraging the power of outsourcing fulfilment in these scenarios will not only help you focus more on your customers but also has the potential to generate greater profits in the long run.
Receiving Orders Are More Important Than Fulfilling Them
The goal of every business indeed is to get as many customers as possible because the number of customers equals more orders, which ultimately means more profit for a company. But what happens when the said consumers do not get entirely fulfilled with their orders or how they receive them?

A bad shipping experience can not only harm the overall brand image, but you can also lose the loyalty of your customers. 3PL not only guarantees a pleasant fulfilment experience, but you can also retain your potential customers or even attract new ones, thus increasing revenue.
3PL Can Affect The Quality Of Your Customer Service
As a business owner, you must choose carefully the kind of fulfillment hub that you want to include in your business operations. Any misstep can lead to irreparable damage, so to prevent that from happening, you need to hire a hub with sufficient experience and expertise.
With the help of a good 3PL, you can ensure the proper support for your customers by providing them with the right expectations and notifying them throughout the whole process. Furthermore, a good 3PL also ensures secure warehousing and faster delivery.
You Lose Control Of Your Business Operations After Partnering With 3PL
Last but not least, yet another common misconception about 3PL is that business owners can lose sight of their customers, and by outsourcing the fulfilment process, they are no longer in charge. However, that is not the case. Infact, it is just the opposite. 3PL gives you better control over the fulfilment process and offers you better supply chain visibility.
They provide regular updates and insights into your inventory, data analytics, and more. Thus, in this way, you are fully aware of what is happening at every step of the fulfilment process, which helps you make well-informed decisions.
Advantages and Disadvantages of Choosing a 3PL
So if you are still in doubt about whether you should use a third-party service provider for your service, here is a list mentioning all the advantages and disadvantages of 3PL to give you a better understanding of the same.
Advantages of 3PL
Time-Saving
One of the enormous benefits you can derive from implementing 3PL into your business operations is saving up on a lot of time, which you can utilize further for other requirements like customer satisfaction. After all, time is money, so why waste on manual work, which includes transport operations, and managing functions, when 3PL can do the same? Furthermore, with the help of 3PL, you can reduce human errors and automate all your paperwork instantly.
Access To Advanced Technology
3PL companies are highly specialized, which means that you get access to newer and better technologies than your in-house logistics departments. Through these, you can get lower your costs and save up on time as well.
Handle Large Number Of Clients At A Time
3PL companies usually come with large capacities, equating to greater efficiencies. It enables courier companies to handle a large number of clients at the same time.
Provides You With Accurate Insights
3PL companies have industry knowledge and insights. Their advanced technologies enable them to provide you with advanced reporting capabilities and can track the entire logistics process quite easily.
Disadvantages of 3PL
Difficulties In Maintaining A Proper Flow Of Communication
When two different establishments are working together for a common purpose, it is imperative to maintain a proper and smooth flow of communication. If not maintained properly, it can lead to miscommunication and misinterpretation of facts and numbers, ultimately resulting in loss and failure.
Irregularities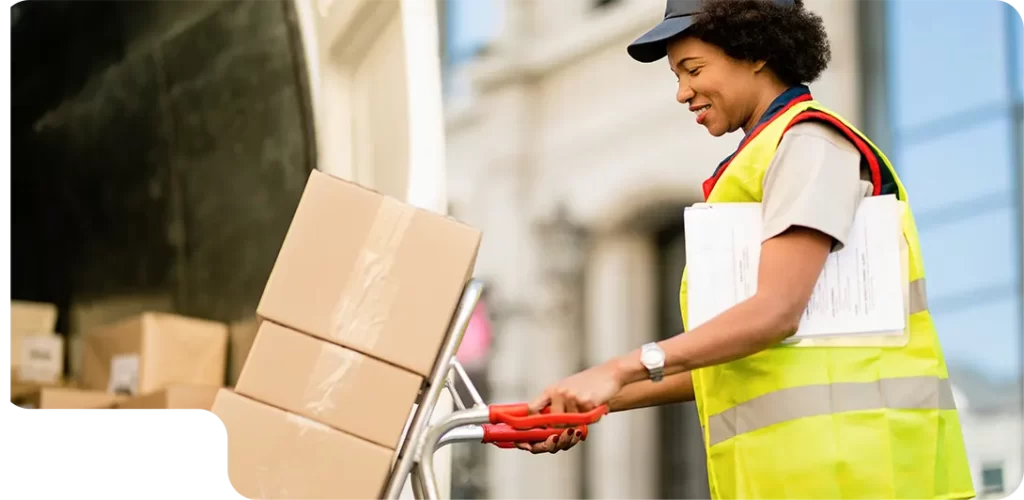 Yet another common problem faced by many companies while hiring 3PL is that there can be several irregularities, especially on the part of the 3PL companies. This might include a partial loss of control of the entire shipping process. This not only bears the power to harm the whole reputation of the company but can also drive away your potential customers, whose satisfaction is your ultimate goal. 
Facts to Consider While Choosing a 3PL
Choosing the right third-party logistics provider can seem trivial at first. Still, it is essential because it can directly affect your costs, customer service, and supply chain for years to come. Consider these primary factors when choosing the right 3PL provider:
Capability
Regardless of the kind of service you want from your 3PL provider, you need to ensure that they are flexible enough to meet the changing needs of your business. This is because there are high probabilities that your 3PL provider can give excellent results on one platform and can lack the flexibility to meet your other demands.

Yet another thing to keep in mind is that you need to ensure that your 3PL provider is fully equipped with a business intelligence interface so that you can make well-informed, data-driven decisions with a single click.
Stability
Stability is vital for any business to sustain in the long run. Therefore, selecting the right provider with extensive knowledge and experience in supply chain management services is crucial. They should also be able to keep up with the dynamic environment of the logistics industry to help you stay a step ahead of the curve.
Reputation
Always look for 3PL providers that are well-respected by their clients and customers. Respect is generated from happy customers and depends on happy vendors, employees, and carriers. Yet another key advantage that you can get from choosing a reputed 3PL owner is connections. The right 3PL providers can easily find the most accurate solutions to your challenges with the help of network, team, and industry connections.
Safety
Ensuring the protection of assets and the safety of employees is paramount in any industry. Therefore, choose a 3PL provider that stays up-to-date with the latest safety regulations initiative.
Customer Service
Providing excellent service and paying attention to your customers is essential to retain customer loyalty. Therefore, while choosing your 3PL provider, ensure that they check all these boxes to prevent any form of damage in the future. An excellent 3PL provider possesses the power to quickly identify the mistakes and rectify them accordingly. They will help you manage all your business operations smoothly and stress-free so that you can focus on other essential aspects, like the growth of your business.
Customization And Scalability
Customization can mean different things for different third-party logistics. If you are involved with e-commerce in Singapore, you would want a fulfilment partner that will provide you with customizable solutions that comply with the needs and demands of your supply chain.
Scalability is another factor that you need to consider. The right 3PL partner should have the ability to handle large volumes of products and customization as required for your business operations.
Accuracy
Last but not least, one of the most important things to consider when choosing a 3PL partner is accuracy. You need to know the accuracy rates, technologies, and warehouse management systems used by your 3PL partners. Any discrepancies or inaccuracies in the processes can cause potential harm to your business and, ultimately, loss. 
Conclusion
Fulfilment can be a significant challenge for any organization. Therefore, outsourcing the same can not only help you to meet the constant demands effectively, but you can also increase the capacity and reach of your business. You can easily avoid the cost of hiring additional staff since 3PL providers are there to help you with all the required tasks and handle your logistics effectively.
What most businesses don't realize is that fulfilment is the heart of your organization. Inadequate fulfilment can cause irreparable damage to your company and cost you vast amounts of money and customers. In contrast, good fulfilment will help you attract new customers, increasing your growth, and generate positive reviews.

That is why third-party logistics is so necessary. In the long run, they help you keep your business's growth curve towards the upper side. However, as stated earlier, it is crucial to understand the different factors you need to consider before finally hiring a 3PL provider that is right for your business.