Even for a small business dealing with brick-and-mortar, shipping is crucial. Small businesses must be clear about what it takes to complete the shipping to expand their business and increase sales. For many small businesses, it can be daunting to get started with shipping. The following guide covers factors to consider and ways to reduce shipping costs.
What to Consider When Shipping as a Small Business
It is challenging for small businesses to maintain smooth operations. They have to oversee business operations ranging from production to shipping. The factors discussed below help firms efficiently deal with shipping. With a myriad of solutions available for shipping for small businesses, selecting the one that offers the best and most affordable shipping can be challenging. You can consider the following considerations to make the most of your small business.
What is your order volume?
The number of orders a small business delivers each month is vital in determining the best strategy. Small businesses beginning with online selling will implement a different strategy than that of leading online stores. So, the shipping solutions for small businesses significantly depend on the order volume.
On the other hand, businesses handling huge order volumes can negotiate for cost-effective small business shipping charges. Moreover, they can benefit from the small business shipping service solutions like discounts on delivery from the couriers and 3PL providers. Working with a 3PL partner can help to seamlessly scale the e-commerce order delivery.
What will you use for packaging?
The selection of product packing unlocks an opportunity to protect goods, market your brand, and considerably save on shipping expenses. The prime consideration when packing your products is the protection of the goods. You must assess the protection level for your goods. For example, the way of packing trousers will significantly differ from the way of packing glass utensils. When packing fragile goods, use bubble wrap or air-fill for additional protection.
What are your average package dimensions?
Your product's size and weight significantly influence your packaging choice. Generally, lightweight and small items can be packed in an envelope, whereas big products, like an oven, need boxes. It is expensive to ship bulky packages unless you opt for the flat rate path. You must also include the expense of packing materials like foam, paper cushions, fillers, or bubble wraps. Certain couriers provide flat rates based on the packaging material being used. So, it will add up to the total shipping cost.
It is always recommended for small businesses to pick a carrier that provides a reliable and cost-effective shipping method for small packages.
What is the package weight?
Another important consideration for small business shipping is your goods' weight. It considers the shipped packages' dimensions like length, weight, and height. The large boxes increase the shipping cost because their package weight is more.
What is the shipping destination?
It is important to consider the distance traveled when shipping for small businesses. International shipping is costlier than domestic shipping. It can also influence how rapidly your customers must anticipate deliveries. The majority of online shipping is quick and cost-effective. Hence, choosing a courier service that offers a balance of time and cost is important.
The effective way to decrease costs while simultaneously boosting the delivery speed is by reducing the number of zones the package will travel. Suppose your small business frequently delivers products from one part of the country to another. In such cases, it is recommended to outsource to a fulfillment center neighboring your customers. Doing this can save money in the long term.
How Can Small Businesses Reduce Shipping Costs?
The key to saving on expenses and making a profit is to find the cheapest possible shipping service for small businesses. Since the small business shipping charges differ, you must ensure that your chosen carrier offers the most satisfactory shipping services and guarantees timely supply. Here are the small business shipping tips to reduce shipping costs.
Negotiating rates
When evaluating shipping services for small businesses, you can negotiate the shipping charges for regular and large-sized orders with various shipping providers. If the shipping volume is huge and you frequently transact with couriers, you can negotiate their service at a cheaper rate. If your order volume is low, you can benefit from special offers and discounts couriers provide to growing businesses.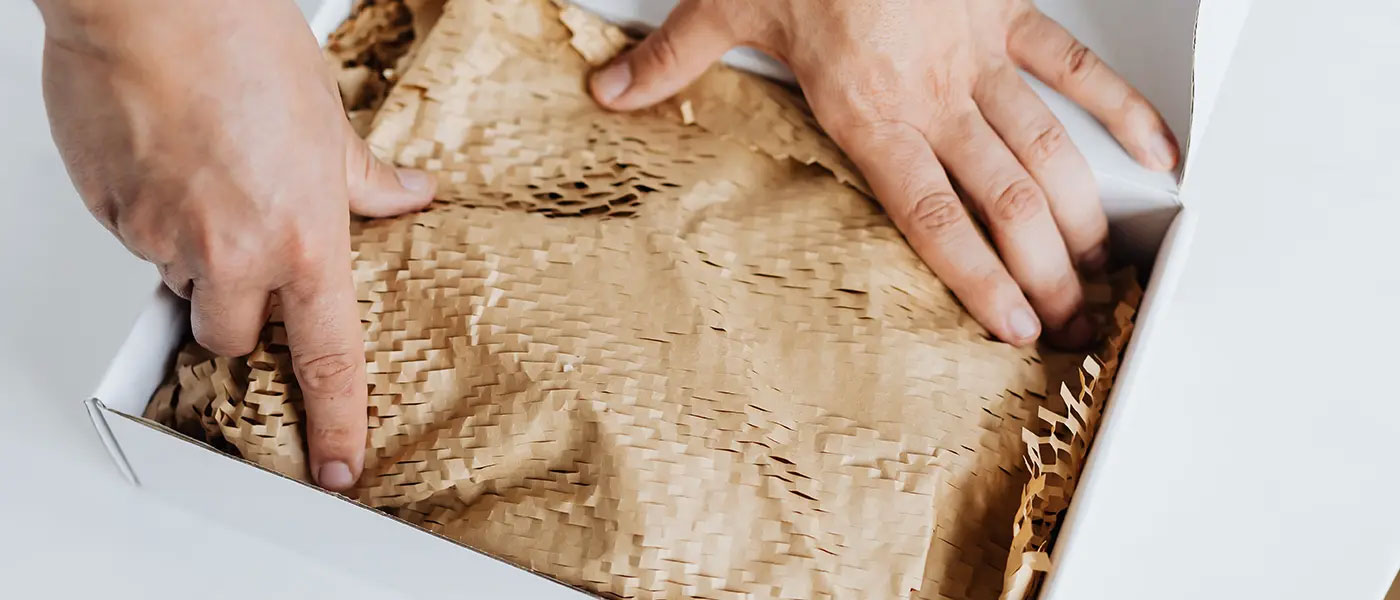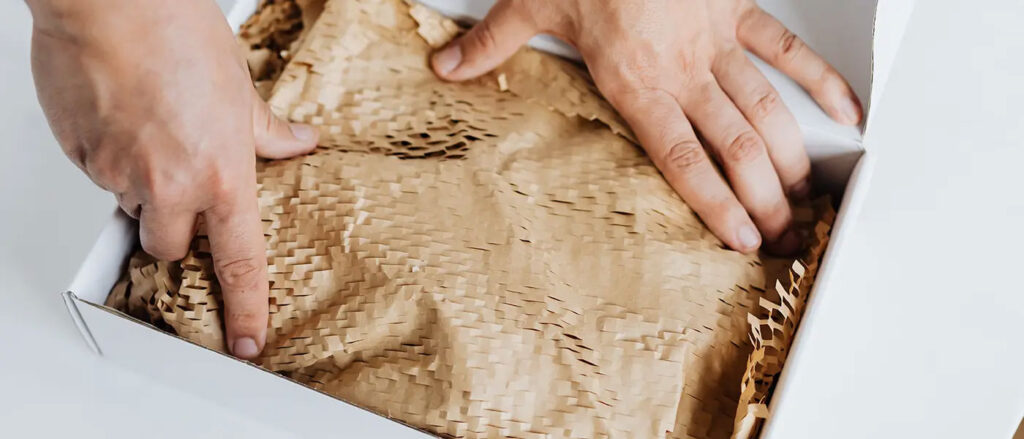 Choosing affordable packing materials
The packaging cost can significantly add up to the overall shipping cost. You can consider add-ons such as branded packaging based on your budget. Alternatively, you can choose conventional packaging materials to save on shipping costs considerably. Moreover, you can consider purchasing packaging materials in bulk. Although it may seem costly, it will show long-term savings.
Outsourcing vs. In-house fulfillment
Two popular shipping options for small businesses are outsourcing and in-house fulfillment. Let's go through their differences:
| | |
| --- | --- |
| Outsourcing | In-house fulfillment |
| Outsourcing implies that you keep the domestic operational expenses low and prevent leasing out expensive storage space. If your business perceives ups and downs with the product demand all through the year, it is better to outsource to reduce the expense of labor, warehouse lease, and heating and cooling. | In-house order fulfillment makes sure your small business is accountable for supervising all stages of the order fulfillment procedure. The stages can be product arrival, inventory storage, etc. |
| Selecting this option means your small business relies on a 3PL provider to manage all phases of the order fulfillment procedure. The inventory is received and stored inside the 3PL warehouse. The orders are picked, packed, and finally shipped from this place. | Selecting this option means that your small business must have sufficient physical space to accommodate packaging material and inventory. Also, in-house fulfillment looks after order packaging and makes them ready for shipment. |
Are you running out of space to store inventory?
When the space is insufficient to store inventory, it is recommended to purchase the warehouse space. It will usually provide enough space for inventory storage for several years. However, it would be best if you also considered real estate. Will the property you purchase grow with time? Otherwise, it will not be beneficial to capitalize on it, although it aims to serve you effectively in the near future.
You can rent a space if you runout of space for inventory storage. You can also rent a warehouse but tier contracts usually last for 3-5 years, based on your residence.
Do you want to offer 2-day shipping at a lower cost?
One of the best small business shipping options is 2-day shipping. It is great to offer this shipping option to the maximum possible customers. It is the simplest way to ensure customer retention and reduce order cancellation. But providing 2-day shipping for every order can be disadvantageous to your small business, specifically if you aim to keep the shipping expenses low.
Note that this option does come with extra cost. If you are careless and the cost significantly affects your business's bottom line, you can lose all the profits from 2-day shipping. It is not a viable decision to counterbalance your loss by increasing the shipping rates. Since customers always want fast and affordable delivery, you can keep the shipping cost as little as possible.
Ground shipping is the simplest method that guarantees low shipping costs and quick delivery. But it is feasible only if the fulfillment center is close to the customer.
Ways to offer 2-day shipping at a reduced cost:
i. Provide a 2-day shipping option on a membership plan
Although Amazon's logistics are quite competent, only Amazon Prime members benefit from the assured two-day shipping. Your e-commerce business can adopt this model. If your small business can provide this benefit to customers on any of the membership plans, more customers would join. Also, the subscription cost may counterbalance shipping costs up to some extent.
ii. Use distributed warehouses
Working from only one fulfillment center or warehouse will significantly limit your 2-day delivery competencies. Although you can't manage multiple fulfillment centers, you must partner with a 3PL company. This is because it guarantees faster delivery.
Reduce the weight of packages
The packages' weight is the prime aspect small businesses must consider when shipping the packages to customers. The shipping cost will be higher if the package's weight is more. The increment in shipping will cost only a few cents for each package. However, there are several hundreds of packages, so these few cents will result in a huge shipping cost. Hence, lightweight packages are recommended to reduce shipping expenses and boost profit.
Ways to decrease package weight
Corrugated boxes are a kind of e-commerce packaging, lighter and stronger than standard cardboard boxes. Their structures show a series of tiny bubbled grooves between the box's internal and external layers.
Lightweight packaging material
Lightweight packaging material options are bubble wrap, packing paper, air pillows, foam inserts, excelsior, and Versa Pak wadding rolls. All these materials keep the items tightly packed and reduce their weight. Using such lightweight packaging practices can contribute to small savings in every shipment. Gradually, it can lead to a substantial increase in profit margins and save your resources and time.
It will need less packaging material if your shipping package closely matches the product's size and shape. If your products sell in huge volume, the cost of manufacturing a custom container may quickly counterbalance the increasing shipping costs.
When shipping bulky products, you must check the rates available if you plan to use the 'Flat Rate' packaging. It provides the same rate irrespective of the package's value.
Use flat-rate shipping when possible
Shipping container configuration and pricing change constantly. These changes may not improve your business's bottom line. Also, it may be difficult to tackle the challenges due to these changes. Online brands are adopting flat-rate shipping to reduce shipping costs.
Flat-rate shipping implies that the shipping costs are uniform irrespective of the product's size, shape, and weight. Moreover, adopting flat-rate shipping helps convert adaptable costs into fixed costs. Hence, if you want to ship 5 items within the mentioned weight limit, you will know in advance how much it would cost.
Regardless of the order, you can set flat shipping rates within a specific shipping zone. Make sure the flat shipping rate you set fulfills the specific weight or price range.
Know when rates change
It is always better to stay informed on price changes to ensure your bottom line is not influenced. Generally, shipping carriers update their pricing every year. The change usually includes the increment in fuel rates and labor charges.
Offer local delivery or pickup
One of the effective ways to decrease shipping expenses is not to use a carrier. If your small business runs an online store, the local delivery allows customers to purchase products online and get them shipped to their destination. Moreover, you can also allow the customers to arrive and pick up their orders from your physical store. The local delivery and pickup are substitutes for shipping with a carrier. They can significantly save you money.
The local delivery services help in the following ways:
Connects your local community by allowing local carriers to shop with your store easily.
Enhance customer experience by reducing fluctuating costs and shipping delays.
Removes the obstacles in the purchase process.
Allows you to reduce shipping costs and strengthen customer reliability.
Conclusion
Evaluating factors to consider for shipping for small businesses makes your shipping strategy successful. These factors provide a satisfactory customer experience regardless of the order type. Adopting effective strategies helps reduce shipping costs and allows small businesses to profit significantly.
FAQs
What to consider when evaluating shipping priority?
Shipping priority involves asking questions like
Will the shipping be ground, first class, priority, or something else?
Will you offer single or multiple shipping methods?
How quickly will the order be shipped to its destination?
What is the significance of flat-rate packaging for small business shipping?
Flat-rate shipping ensures you pay the fixed rate irrespective of the package weight, package type, and destination. This shipping option is recommended for shipping heavy-weight items to distant destinations.
Why calculate shipping costs?
A small business owner should know how much the shipping costs on each sale after considering all essential factors. Evaluating shipping costs impacts the small business' profitability directly. It helps you facilitate customers with a precise estimate. The shipping costs may vary based on the goods type and package size. So, calculating shipping costs provides customers with accurate information and helps them determine whether to purchase or not.
What is shipping insurance?
Shipping insurance is an essential factor influencing the shipping cost. You must insure your jewelry if your small business runs an online jewelry store. The shipping insurance reimburses the sender when the goods are lost in the delivery process or if they get damaged. When dealing with expensive shipping products, small businesses must consider shipping insurance.
How to set up shipping for an online business?
Firstly, you need to understand your business model before you can set up shipping for your online store. The next step is choosing the appropriate shipping company and researching the target audience. Moreover, you must make sure there is efficient shipping and fulfillment service in place to ensure business success. Get an idea of the number of shipments you plan to send in a month. This will help you to set a reasonable shipping rate.
How to get business shipping discounts?
Many of the leading shipping carriers provide discounts for small businesses. It is the simplest way to obtain discounts on shipping rates. You can get shipping discounts for small businesses if you spend some amount with that shipping carrier. The amount of shipping discounts you can get depends on the number of orders each month. Another way to receive a discount is through order fulfillment services.