You might have heard about one-day shipping if you shop from leading e-commerce retailers. Often, if you have a premium paid subscription, you can get the products you ordered delivered within 24 hours of placing the order. In the current times, like everything else, e-commerce is also changing rapidly. People want their products delivered to them fast and without any delivery charges.
To keep up with the rising demands of customers, e-commerce websites have come up with new and innovative ideas to keep customers coming back to their sites for future purchases. It is not only enough to have good quality products, your delivery services must also be flawless and fast. If you are a business owner and want a more engaged customer base, it might be time to start looking into one-day shipping.
What is One-Day Shipping?
Many terms are floating around the fast shipment and delivery process. But most of them mean different things even though the customers use the terms interchangeably. But if you want to understand all the differences between these terms, keep reading! One-day shipping or 24-hour shipping are terms that mean the same thing.
Overnight or one-day shipping is when the e-commerce site a customer buys from ships the item within 24 hours of being ordered. The delivery can take up to 1-2 days, depending on the shipment's location. It is a way for the brand to show that they are trying its best to meet customer demands and make them happy. If the item to be shipped is closer to where the customer is, same-day or next-day delivery can also be possible. The item will be sent for delivery to them within 24/48 hours of being ordered. Sometimes people confuse one-day shipping and same-day delivery, but they are different.
How Does One-Day Shipping Work?
In some leading e-commerce marketplaces, you can get one-day delivery if you have a paid subscription. Most locally shipped items reach you within 24 hours of ordering them. Some of them even get to you on the same day only after a few hours of waiting. But, customers have to check if there is a same-day delivery logo or symbol on the products that they have ordered, only then will the products arrive on the same day.
But you can also check if some of the products have a one-day delivery scheme, as these products will be delivered within one business day or 24 hours after ordering them. If a website has same-day shipping on some items, it means they will ship your items after only a few hours of placing the order.

On the other hand, if they have one-day shipping, they will ship your products within 24 hours of you placing the order with them. If you want to increase your customers, then you have to offer them faster shipping and delivery. It is vital to stay ahead of your competitors with not only your products but your services as well.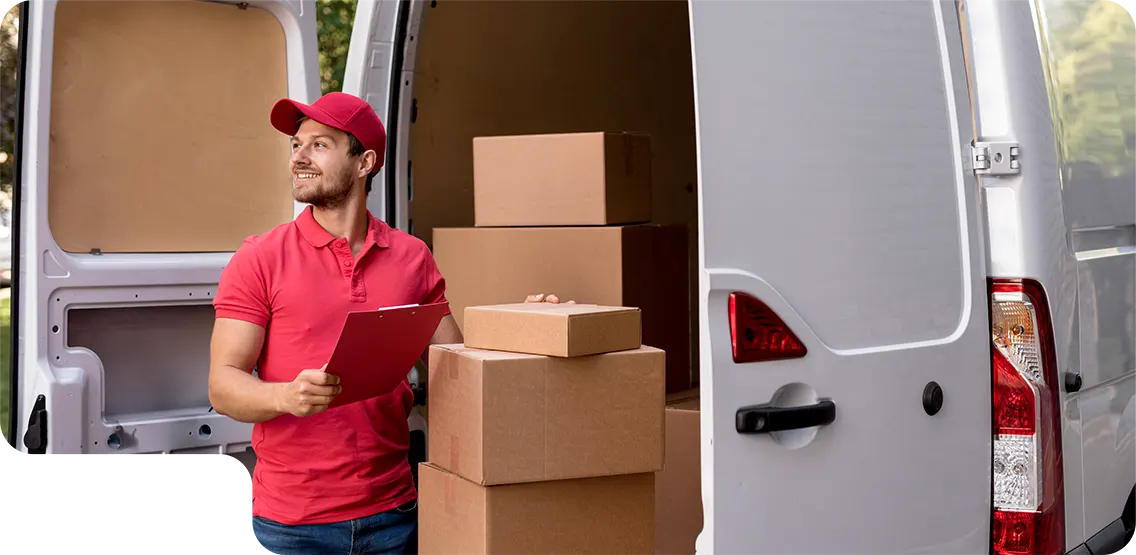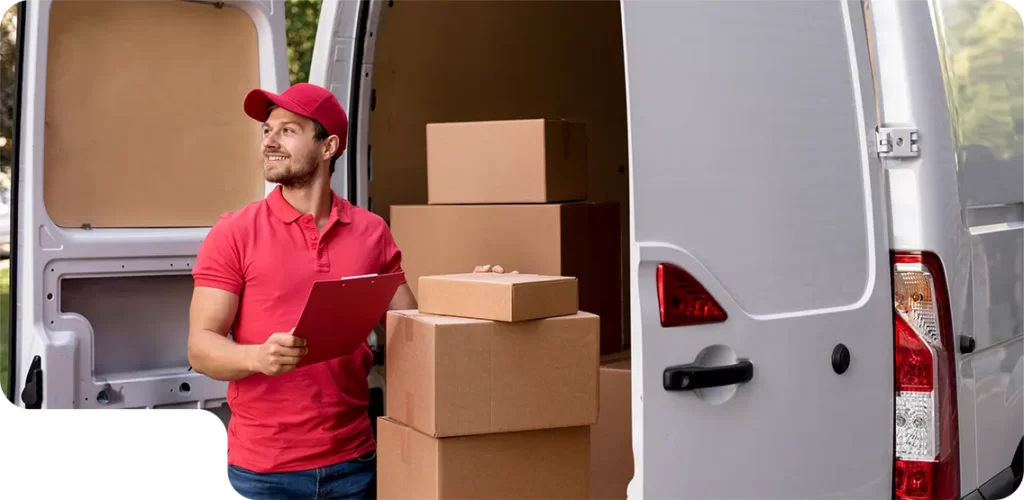 The Importance of Fast Shipping and Delivery
The e-commerce market of the Asia-Pacific region is the fastest-growing one in the world. Millions of people use numerous e-commerce sites to order products and services to their homes. But as times are changing, so are the demands of the customers.

It is just not enough to ship the products to their homes or take zero shipping fees for the delivery. The customer also wants faster delivery. And most customers think of one-day deliveries when they think of fast deliveries.
To align with customers' rapidly growing demands, opting for faster, hassle-free deliveries gives you a competitive advantage. Companies need to offer speedier product delivery options to please their customers. Or they will find another e-store that ships faster. All e-commerce businesses must keep up with the changing times and growing customer demands.
Does One-Day Delivery Mean I will Get My Order in One Day?
Now, this is a question many customers have on their minds when shopping online. Some customers urgently need products and even pay for faster shipment to get their products delivered on the same day. You might have also subscribed to a premium membership to get products delivered faster. Usually, when these websites offer same-day delivery, the one-day delivery services cover your area for that product. This means they will try their hardest to get that product to you within 24 hours of placing the order.
But sometimes, customers see 'next day shipping' or 'one-day shipping' in the product description and think the package will reach them within 24 hours, but this might not be the case. Usually, with one-day shipping, the website completes the fulfillment and ships your product within 24 hours or one business from when you order it. But that does not always mean you will also get the product on that day. Usually, it takes 24-48 more hours for it to reach you.

But if the product is shipped from a different country, it might take longer than that as well. So while ordering, the customer has to be mindful of what is written on the screen. One-day delivery and one-day shipment are different.
How to Offer Same Day Shipping and Same Day Delivery
It is challenging for small or medium e-commerce businesses to offer same-day delivery to customers. You can do it for a specific group residing in a particular location. But even to do that, you will have to change some of how you handle your business. Larger companies have their own e-commerce distribution network, and their supply chain is also immaculate. Small companies can only compete at their level. But there are a few ways to offer some of your customer's same-day shipment or delivery.
Target Limited Pincodes
If you are a small company operating in Singapore, you can target a few specific locations where you can offer same-day delivery to. You can target a few specific locations and pincode areas where many of your customers come from so that you can provide them with same-day shipping and delivery without costing too much. But choose these areas wisely, depending on your customer base.
Use Various Fulfillment Centers
It is hard to provide same-day delivery everywhere in a large-sized country. Especially in more remote areas. So what you have to do is use a handful of fulfillment centers scattered around the metro cities. That way, you can reach a large number of customers in a short time, as metro cities are densely populated. You can choose a fulfillment partner in all these big cities and keep your inventory in all these places. That way, when the customers order from these metro cities or locations near them, you can offer them same-day or one-day delivery.
Establish a Cut-Off Time
Cut-off time is very important for online businesses dealing with same-day delivery. A cut-off time is when a customer can order from your website and get the items delivered on the same day. For example, customers who order something at 10 PM are likely to get their product delivered the next day. But if they order it at 10 AM, they will be able to get the product delivered on the same day, depending on their location. You must decide on a cut-off time to quickly process the orders placed before that time and deliver them to your customers.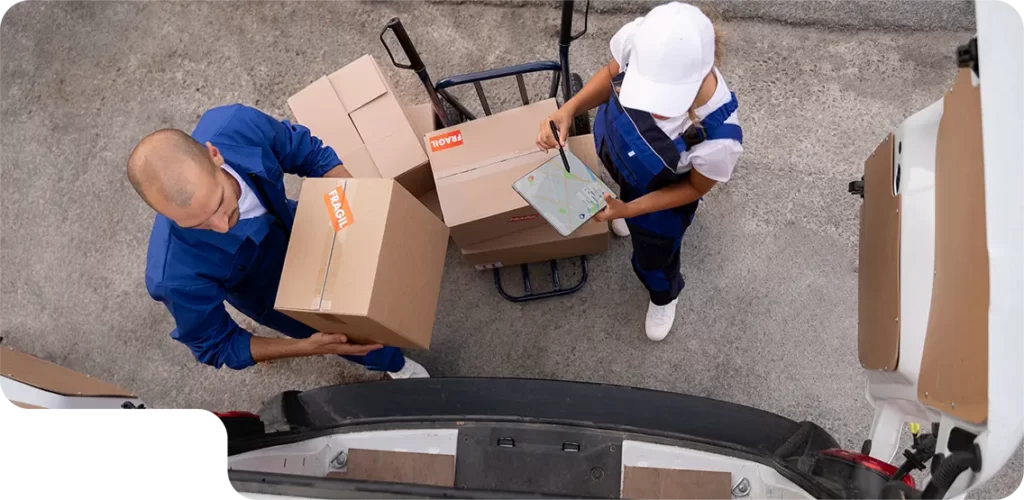 Same-Day Shipping Vs. Same-Day Delivery: What's the Difference?
As we discussed, you already know that same-day shipping and same-day delivery are different. But they are similar, and we understand why many people need clarification on the two. So we will discuss the differences between the two to clarify it better.
Same-day shipping is a bit different from one-day shipping. Even though these terms are used interchangeably- same-day shipping usually means that the item a customer ordered will be shipped within 4 hours of placing the order. On the other hand, one-day or overnight shipping means that your product will be shipped within 24 hours or one business day of placing the order on the website. Both are fast methods, but both concern the time of shipment rather than delivery. After shipment, the delivery can take less or more time, depending on how far the package's delivery location is. Although same-day shipping is usually offered for products shipped locally, customers typically receive them the next day.

On the other hand, the terms same day delivery and one day (or next day) delivery mean different things but concern themselves with the same subject- the delivery time and not shipment.
– In same-day delivery, the customer receives the products on the same day they were ordered. Within 4-12 hours of ordering it. Since the method is so fast, it can also be expensive. But if there is an emergency, customers can pay extra money to avail of this delivery method. This service is only offered on locally shipped products as it is too fast of a method for national or international shipping.

– In one-day or next-day delivery, the customer receives the product within 24 hours or one business day of ordering it. This method is slower than same-day delivery but costs less. Sometimes even free local deliveries also have one-day delivery services.
Same-day shipping and same-day delivery might sound similar, but they are not. The first concerns itself with the time of shipment, while the latter concerns delivery time.
What Items Must Be Shipped on The Same Day?
Even though you can find the same-day or one-day delivery option on most products on leading e-commerce sites if you live in a big city, some product categories must be shipped on the same day they are ordered. These items include medicine, perishable food items, flowers, etc. This list only consists of e-commerce shipping.

Important documents like college admission forms or passports also must be shipped as fast as possible on the same day they reach the courier service. These are crucial items that can result in catastrophe if not handled properly. 
Conclusion
Even though same-day shipping or delivery can be hard for smaller businesses, one-day shipping is an excellent way to get started. If you ever decide that your medium or small online business needs to grow and do faster deliveries, you can start by providing your customers with one-day shipping to test the waters.
Remember that when customers order from small or medium e-commerce businesses, they expect delivery time to be at least 3-4 days. So you can immediately jump into the same-day delivery process with preparations. You can start with one-day delivery and slowly build a solid customer base before launching a same-day delivery option for them.
FAQs
Can you ship something in 24 hours?
Yes. Many larger e-commerce websites have a one-day shipping option where they ship the ordered item to the customer within 24 hours of making the purchase.
Are one-day shipping and same-day shipping the same?
No. One-day shipping is when an e-commerce business ships an item within 24 hours or one business day of receiving the order. Same-day shipping is when a business ships the item on the same day only after a few hours of ordering it.
Are one-day shipping and next-day shipping the same?
These two are very similar. One-day shipping is when the order is shipped from the fulfillment center within 24 hours of it being ordered. Next-day shipping is when the order is shipped on the next day of it being ordered, which is usually within 24 hours as well.
How long does one-day shipping usually take?
The shipping process takes less than 24 hours as the company has to ship the item before that. But the customer's location is the main deciding factor in the item's delivery time.