In his book "The Gutenberg Galaxy", Canadian media theorist Marshall McLuhan coined the term "global village". It is the idea that the world is becoming a single community of people who are linked through new media technology. Essentially, technology is making the world a smaller place.
With advancements in telecommunications and the internet, with the rise of smartphones and social media, our world is interconnected. And nothing reflects the better than the rise of global eCommerce.
In this guide, we will go through global eCommerce and the ways you can take your company on the global front and sell internationally.
What is Global Ecommerce?
By definition, global eCommerce is the process of selling products or services online across geopolitical borders, to customers in foreign countries.
In comparison to local eCommerce which focuses on selling within the country of origin, global eCommerce allows the business owners to reach out to new customers by expanding into non-native markets.
There are now so many eCommerce platforms, marketplaces, and other digital solutions that will help merchants sell internationally. There are practically no limitations here, therefore it is easier for businesses to go global.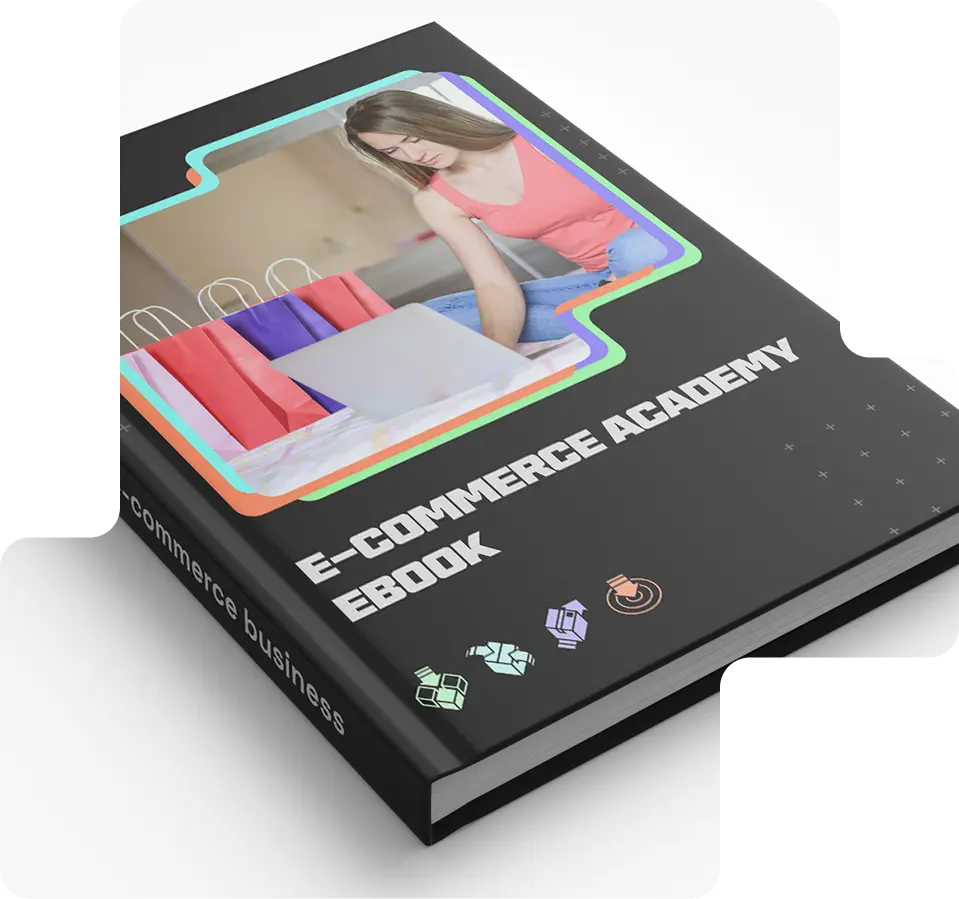 In a hurry? Don't worry, we got you covered. Download the ebook version of this page and read it anytime!
Global E-commerce Growth and Statistics
Despite the pandemic posing challenges for retailers, eMarketer highlights how global eCommerce sales still experienced a 27.6% growth in 2020, with sales reaching well over $4 trillion.

And many national markets also saw double-digit growth in global eCommerce sales. You can see for yourself:
China, the US, and the UK take the lead when it comes to national and regional ranking for online sales. On a global scale, China held 52% of the market share in 2021, with the US at 19% and the UK at 4.8%.
Ways to Sell Internationally
When it comes to selling internationally, the realistic and cost-effective method at your disposal is to sell online.
Here, you can either get your own eCommerce website with platforms like Shopify or you can get into an online marketplace like eBay. Before you decide on that, you need to understand and set up an international eCommerce strategy
Setting Up Your International Ecommerce Strategy
eCommerce is a great opportunity to dip your toes in international waters and test your store abroad.
But before you dive into global expansion, you need to understand that every country is different and will require a unique strategy.
You can determine whether your eCommerce business is ready for a global expansion by evaluating key areas:
Operations:

You need to ensure that your existing resources are equipped to handle an international expansion. Your team should either have experience in international selling or should be willing to expand their knowledge and skill set.
Or, if your budget permits, you can build separate teams for global and domestic operations.

Product demand and international supply:

Using SEO and Analytics tools, you can measure how often foreign customers visit your site and understand which products they purchase most often.
This will help you determine which products you can sell when expanding and which ones to avoid.

Scope of expansion:

By outlining your scope of expansion, it will be easier to set and define some tangible tasks on the business front like setting up alternative payment methods, adapting your website design for an international audience, reconfiguring your content in different languages, etc. This outline will help you understand the needs of your new market.

Now, let us look into the two options for selling internationally:
Building an eCommerce Store With a Website Builder
As mentioned, website builders like Wix and Shopify will help build your eCommerce store easily. You wouldn't even need to learn coding and other technical aspects to create your store. You can simply build one by following a few steps.
Now, these types of websites are great for selling internationally because they provide you with the proper tools and support. These platforms will help you successfully sell your products in an international market.
They also offer a level of predictability when it comes to the cost of running your website. There are various fees you'd have to handle like hosting, domain costs, etc. Therefore, having an accurate forecast of how much selling online is going to cost is ideal.
And some of these platforms even offer tools dedicated to helping the merchant enter global markets.
For example, Shopify Markets will provide you with tools that will help reach new consumers all around the world, by customizing their experiences to increase conversions and ensure growth and success.
Selling Through an Online Marketplace
There are various online marketplaces that offer an alternative for merchants looking to sell on a global scale. Here are some of the popular and preferred ones:
eBay
Alibaba
Amazon
Rakuten
These platforms give your business access to a ready-made, international audience and customers. For instance, when you are selling on eBay, you can simply select the places you are willing to deliver the item and it will exponentially open up your potential customer base.
Another benefit of using these platforms is that you can sell substantially quicker than if you were to create your own site. Here, all you need to do is upload your products, select and customize some relevant options and list them for sale.
However, this could cost a lot as these marketplaces do charge higher fees than when you are managing your own store.
Marketplaces as such can be a great option when combined with your own site- you will benefit from the ready-made international reach and generate sales at a lower cost.

Establishing Your Global Ecommerce Platform and Integrations
Now that you have got a strategy in place, you need to start adapting your eCommerce platform to sell internationally.
Each marketplace, across the globe, will require its own planning and execution, therefore you need to prepare accordingly with careful consideration.
In this section, we will underline four areas that you should consider when you are planning to sell globally:
1. Pricing
The customer's perception of pricing is just as important as the price itself.
For example, in countries like China, India, Brazil, and Argentina i.e high-context countries, products sell better when the prices end at zero like Rs. 500 or 10 pesos. And in contrast countries like Australia, the US, and Norway, customers are receptive to prices ending in 9 like $9.99 or $16.99.
Additionally, you also need to understand and consider that currency conversion is a pain point. Exchange rates are constantly fluctuating, to ensure consistency, you should set a fixed rate. However, remember to display prices in local currency. Do not leave it up to the customers to calculate or else expect an increase in cart abandonment and a decrease in sales.
2. Payments
In 2020, credit cards and mobile wallets are tied to be the most popular eCommerce payment method in the US, both holding 30% of the total payment count, according to Statista.
However, from a global point of view, the rankings are different. In 2020, wallets like PayPal and Apple Pay accounted for 45% of global eCommerce transactions whereas credit cards placed second with 23%.
This highlights how preference for payment varies from country to country, therefore you need to provide them options to match that.
Also, do not just cater to digital transactions. In countries like Mexico, 86% of all payments are cash. Even in Southeast Asia, countries like Japan still prefer cash payments.
These details can be easy to overlook. If they are not considered, it can harm your sales efforts and you are at risk of losing potential customers. Therefore, do some research and provide payment options to meet all the preferences of your target audience.
3. Customer service
Just because your customers are from foreign countries does not mean they should be "out of sight, out of mind".
Customer service is important in your global market just as it is for your native market, if not more.
Therefore, you should definitely maintain your standards of customer service across the board.
Elements like an exchange and return policies need to be customized for different regions. For instance, while in the US, customers can enjoy the perks of a no-questions-asked return policy, it won't fly in Japan as many stores do not accept returns if there aren't any actual issues and reasons.
So, be mindful and understand the market preferences when drafting such policies.
Another key factor of customer service, that mustn't be overlooked at any cost, is the method of communication.
A study by Statista highlights that preferred communication methods vary from country to country. Phone, email, and live chat hold the most popularity.
4. Shipping and logistics
The majority of challenges that business owners face in the global market are rooted in shipping and logistics. According to Statista:
Navigation customs: 44.5%
Cross-border logistics: 37%
Cross-border returns: 33.5%
Managing delivery expectations: 34.5%
Tracking deliveries: 27.5%
But, by leveraging the latest technologies and software platforms, you can navigate through these logistical challenges efficiently and easily.
Just ensure that customers have flexible shipping options and the pricing for the same is transparent to maintain the trust.
According to the leading courier service provider, DHL, retailers who offer a premium delivery offer grow 60% faster than the average. Therefore, consider expanding your horizons when it comes to shipping options, and don't just limit yourself to standard home-delivery options.
5. Localization
Localization focuses on adapting everything for the local audience. This means, in addition to the language, logos, website images, colors, and other non-linguistic elements will also be modified to fit the local preferences. If not, they'd affect sales.
Here, you need to ensure that local payment and shipping options are available, the items you sell are culturally appropriate and all the times, dates, and prices are displayed correctly in the local format. For example, in the US, the date format is MM/DD/YYYY whereas, in India, it is DD/MM/YYYY.
You also should be mindful of the time zones as the difference can result in the customer and the company having different purchase dates.
Furthermore, optimize your address forms. While in the US, zip codes are a requirement, they do not matter in other countries. Moreover, there are also different formats of zip codes Canada has alphanumeric codes, and China has a six-digit code. Therefore, at the checkout, ensure that this form is adaptable.
Localization should also be a part of website and business development strategies.
A fully-optimized site with use IP sniffing and other geolocate features to identify where the visitor is located and will automatically display the language accordingly.
Again, be mindful about asking people to manually change language due to a lot of geopolitical issues that are sensitive. For instance, Taiwan is an independent country that is still claimed by China; they may speak Chinese but do not force to select the Chinese flag to identify their language.
Your sales and promotions efforts should also be adapted. Like holiday shopping is country-specific. While the US has Black Friday, Germany has Green Monday. And in Mexico, the November shopping season Buen Fin goes on for the weekend, instead of just a single day.
Top Tips for Selling Internationally
Selling to a new market can seem like a daunting task, especially if you are only used to selling to your native customers.
In this section, we'll provide you with some tips on how you can start your journey and venture into selling internationally.
Select New Markets Carefully
There are a lot of factors you need to consider when selecting an international market.
Just because the market is potentially profitable, doesn't automatically make it the best. You'll have to consider factors like:
Consumer culture
Languages spoken
Import and export licenses
Cost of shipping
Taxes
Political stability
After assessing the full range of factors, you will have a better idea of which markets fit your business.
Apply Relevant Marketing
Since you already are running an eCommerce store, you'd have spent a good amount of time and effort strategizing the best marketing methods and channels to not only attract customers but also entice them to purchase your products.
Although this will be helpful, international markets will require different approaches. Like in the US or European countries, most customers will start searching for their products via a search engine like Google. But in China, where search engines are widely restricted, customers will have to find brands via other methods.
Therefore, you need to understand the international market you are stepping into. This will help you generate a better ROI on your marketing efforts and spending. For instance, allocate a sufficient budget for search engine ads for the US market while investing in creating a highly functional mobile application for the Chinese market.
Localize Your Store
When you personalize your store, it will make it practical and appealing for your prospective customers.
For instance, you may create a version of your store catering to another language. It will help those who are visiting from your new target location and makes it easier to navigate to get what they are looking for.
Choose Payment Options Carefully
When you offer various payment methods, it will be easier for your international customers to purchase from your eCommerce store.
If you believe that just offering a couple of payment methods will work, you are in the wrong. People love options and providing them with options will help your business. Not providing options could lead to customers abandoning their carts, never coming back, and buying from you. You risk losing a potential customer.
Therefore, provide a variety of payment options like credit cards, digital wallets, etc. And even within these categories, provide them multiple options like cards, and offer payment acceptance from MasterCard and Visa. For digital wallets, you can provide PayPal, Apple Pay, Google Pay, etc. as options.
But remember the conversion fees of these payment methods or else your business may not be profitable.
Understand Tax Rules and Regulations
Every country has different tax rules and regulations and they are most likely to impact your business when selling internationally. You need to factor in what you need to pay when you're selling in other countries/regions- like the location you are selling from, the location you are selling to, the type of products you are selling, etc.
You must not misunderstand these aspects or you may risk having your business permanently shut down because tax rules are government regulated. You should adhere to them if you want to succeed in your international venture. And tax rules and regulations will also help you protect your business revenue as they will hold customers accountable.
Therefore, when picking a location for international sales, you need to be aware of the tax implications and build them into your prices when required.
Pick a Fulfilment Center
When you are committed to selling internationally, using fulfillment centers can help you reduce costs and stress. It will also speed up the delivery of the orders.
These centers will hold your stock in your target location (or near it), and upon receiving an order, they will pack the item and deliver it to the customer.
International shipping is expensive and often slow, therefore a fulfillment center is a great tool for businesses to save time and money, and keep their customers happy.
Shipping & Returns Policy
Returns, similar to the shipping challenges we mentioned above, are tricky and can cost you an arm when selling internationally.
Here again, if you've picked a fulfillment center, it will also take care of your returns for you, making things easier and cheaper.
However, if you choose not to go with a fulfillment center, then you will have to set special measurements for international returns. And this should be clarified in your return policy.
You should also take the time to analyze and update your shipping policy to meet the international timeframes and all the associated costs.
Facilitate Local Customer Service
There are two reasons why you should invest in local customer service:
Practicality
Familiarity.
Practicalities focusing on time ensure that someone is available on time to help when your customers need it.
Familiarity ensures that your customers feel like their questions and concerns are taken seriously.
Additionally, having locals to help our locals will you trickle down on the cultural and language barriers.
Factors to consider before you start selling internationally
1. Cultural and consumer behavior
Cultural norms and consumer behavior vary from country to country. Therefore, they've to be accounted for before you start selling internationally.
You have to look at things like whether the country you are planning to sell for needs your product. For example, if you sell football equipment, it might be popular in the US but internationally, football refers to soccer and American football is not that popular a sport.
Or perhaps, if the product you are planning to sell is culturally appropriate? For instance, in European countries, adult toys are largely accepted but in Southeast Asian countries, the products are sold with great privacy efforts. Therefore, you'll have to tweak your sales and marketing efforts accordingly. You should also be on the lookout for legal and illegal products to see which category your fall in.
Thus, observing and understanding the international market will help you make appropriate decisions and help sell your products better.
2. International pricing
Product pricing is also an important factor you need to consider. When expanding into an international market, you have to understand how much is the average customer willing to spend. For instance, when you are selling products as a US based-business in the Thailand market, you will have to lower your prices since the customers in the non-native country have less income per capita.
And as mentioned earlier, international shipping is expensive. So you may end up selling an inexpensive product whose shipping cost would be more than that of the time. This will lead to higher cart abandonment rates and bounce rates.
Therefore, keep an eye on your landed cost i.e the total amount of money to create a product, transport it, and deliver it. It also takes import duties and shipping costs into effect.
3. Payment and buying habits
In most countries, they have local currency but payment providers aren't guaranteed to support the currency of all the countries across the globe.
And since you can not accept cash as an international eCommerce business, you will have to provide all the ways your international customers can pay online.
Credit cards, as we looked at earlier in the statistics, are not globally as popular as digital wallets.
So in addition to the standard, the only payment systems with credit cards, you should support other payment types like digital wallets. And even digital wallets have to be customized.
For instance, PayPal is not popular in Asian countries. And Google pay, vise-versa, is not popular in the US and European countries.
4. Advertising and marketing differences
Advertising and marketing efforts also vary from country to country. You may even find some of the marketing channels completely alien. And it is bound to impact the effectiveness of your strategies if you do not modify them to fit the non-native channels.
For instance, in your home country, Facebook and Instagram ads help your business grow exponentially. But it may not be as effective in other countries where say traditional TV advertisements are preferred.
And just sticking to Google or Amazon might not help you. You will have to think of a different marketing strategy.
For this, we'd suggest looking at different eCommerce businesses and researching how they advertise in different countries. Spend some time learning these techniques and see what channels present you with the most opportunities.
5. Fulfillment costs
When you sell internationally as an eCommerce business, you will remain in your country of origin. That does not mean you can skip out on optimizing your supply chain. You will still need to focus on moving inventory and fulfilling orders. But the costs of international fulfillment can add up.
Many eCommerce businesses choose to work with a fulfillment partner to help with international order fulfillment to help support their international eCommerce strategies.
6. Laws, fees, and taxes
Various countries have restrictions on the types of products that can be imported from other countries.
It could be an ingredient found in the product or it could be a material that is considered illegal.
Additionally, even if you can ship your product legally to another country, does not mean it will be cheap.
Therefore, you need to thoroughly research import laws, taxes, and import duties when you want to globally expand. This will help determine the locations you can sell your products legally and how much it will cost you to do so.
Remember, international eCommerce orders go through customs when they arrive in the new country. And the packages will be handed to a different carrier for shipping fulfillment. For instance, if you are shipping from the US to Germany via USPS, it will transfer to a German local carrier like Deutsche Post. This can cause issues in order tracking and delays in delivery.
And if the customer is not aware of the additional duties, they may not receive their package, never claim it and then you'll be left liable for the packages that are held up at customs.
Therefore, ensure to be transparent to the customer about all the different approaches you are taking to not only satisfy them. Also let them know about different matters and regulations you as a business are adhering to, which may impact certain aspects of order fulfillment.
This will help you build credibility as well as let the customer know in case there are any changes that can arise during the shipping process like a hike in delivery fees or delay in delivery, etc.
Understanding International SEO
International SEO is the process of optimizing your website so that search engines like Google, can identify which countries you want to target and which language you use for business.
Why eCommerce sites need International SEO
As mentioned, international SEO ensures that search engines can make sense your the content that you've created for different countries or languages. This will help you with your search results and ranking according to location. Thus, boosting lead conversions, increasing sales, and generating revenue.
On the surface, international SEO may seem overwhelming but in reality, it is similar to your already existing SEO practices and strategies.
It is simply geotargeting where you are optimizing your site for different languages and countries instead of optimizing your site for attracting traffic from your native city/state.
If you are planning to create an international site to specifically target a different country and a different language, then you need to follow through with these tasks for "international geotargeting":
Specify your target country/region with an international-friendly URL structure. This is country targeting.
Establish which language your pages are targeting with the use of language tags. This is language targeting.
Create content in your users' target languages as these are the materials that will help rank.
Sometimes, you may be just looking to target a specific language or a specific country. And in these cases, you may simply want to work towards one or two of these goals.
It depends on what your business goals and how you want to conduct your operations globally. 
Top Tools for Localized Translation
Weglot: Weglot is a popular translation platform that allows e-commerce sellers to translate their website into multiple languages without having to hire a translator. It offers a variety of features, including automatic translation, manual translation, and translation memory.
GTranslate: GTranslate is a free translation tool that offers automatic translation into over 100 languages. It is a good option for e-commerce sellers on a budget who do not need the advanced features of a paid translation platform.
Langify: Langify is a translation plugin for Shopify that offers automatic translation into over 90 languages. It is a good option for e-commerce sellers who want to translate their website without having to leave the Shopify platform.
Translate.com: Translate.com is a translation platform that offers automatic translation, manual translation, and translation memory. It is a good option for e-commerce sellers who need the advanced features of a paid translation platform, such as translation memory and quality assurance.
DeepL: DeepL is a neural machine translation (NMT) engine that offers high-quality translations. It is a good option for e-commerce sellers who want to translate their website into multiple languages with high accuracy.
LingoHub: LingoHub is a translation management system that allows e-commerce sellers to manage their translations in one place. It offers features such as translation memory, quality assurance, and localization.
Top Tools for Localized Currency Converter
Easy Digital Conversions: This WordPress plugin allows e-commerce business owners or sellers to add localized currency conversion to their store. It offers a variety of features, including support for over 150 currencies, automatic updates, and a user-friendly interface.
WooCommerce Currency Switcher: This WordPress plugin also allows e-commerce business owners or sellers to add localized currency conversion to their store. It offers a similar set of features to Easy Digital Conversions, and it is also very user-friendly.
XE Currency Converter: This cloud-based currency converter is another option for e-commerce business owners or sellers who want to add localized currency conversion to their website. It offers a similar set of features to Forex Currency Converter, and it is also very reliable.
Nova: Multi Currency Converter : Nova is a location-based automatic currency convertor built to help increase international sales for shopify stores . It lets e-commerce owners offer international customers a seamless shopping experience through a currency switcher.  
Conclusion
As technology advances, the world becomes a small place and efficiently interconnected, and international expansion with evolving from being a choice to a necessity.
Platforms like BigCommerce and Shopify are already aiding the merchants in this change. There are other platforms and other ways you can make the most of the opportunities, expand across borders and exponentially scale your business, doesn't matter big or small.
But of course, if you are a small business, taking on global expansion may seem daunting but we hope with this guide, you have gained insight as to how to approach it and succeed.
Moving your business into international territories will help grow your business and reach heights of success. So, just take the leap, follow the suggestions and you'd be looking good to take over the global market.