The booming e-commerce industry is making our lives easier- it's quick, easy, and convenient. However, it does come with its drawbacks.
e-commerce transactions are more high-risk than purchasing at a brick-and-mortar store. No matter how much information an e-commerce business owner provides to the customer, customers will not be 100% sure of what they purchase. The item they purchased could not look or feel like how it appeared or described online, or it could even be damaged.
As a response to this, e-commerce business owners practice convenient and generous returns policies, for example, free returns paid for by the merchant.
What are e-commerce returns?
E-commerce returns are items being returned by the customer due to them being damaged or not being completely satisfied by the item purchased.
And e-commerce returns affect a business's profit margins, ruining conversion rates and ultimately can be the reason for the downfall of a business.
According to NRF, in 2020 alone customers returned products worth $428 billion i.e 10% of total retail sales. Furthermore, they also estimate the cost of returns to amount to $101 billion.
This, thus, becomes a bleak reality for online retailers but the real issue here lurks in the darkness: those customers who purchase an item with a plan to immediately return some of the items purchased if not all.
And as a response to this, businesses end up establishing departments to handle reverse logistics, increasing the inventory space and taking more workers on board.
Returns have become the new normal in the e-commerce business industry and have been hailed as one of the best practices to ensure a good and satisfactory customer experience. But it does affect a business negatively, therefore, it should be reduced to the bare minimum.
Essentially, how you deal with e-commerce returns (before or after purchase) can help you get a competitive advantage by differentiating your brand and increasing your profits.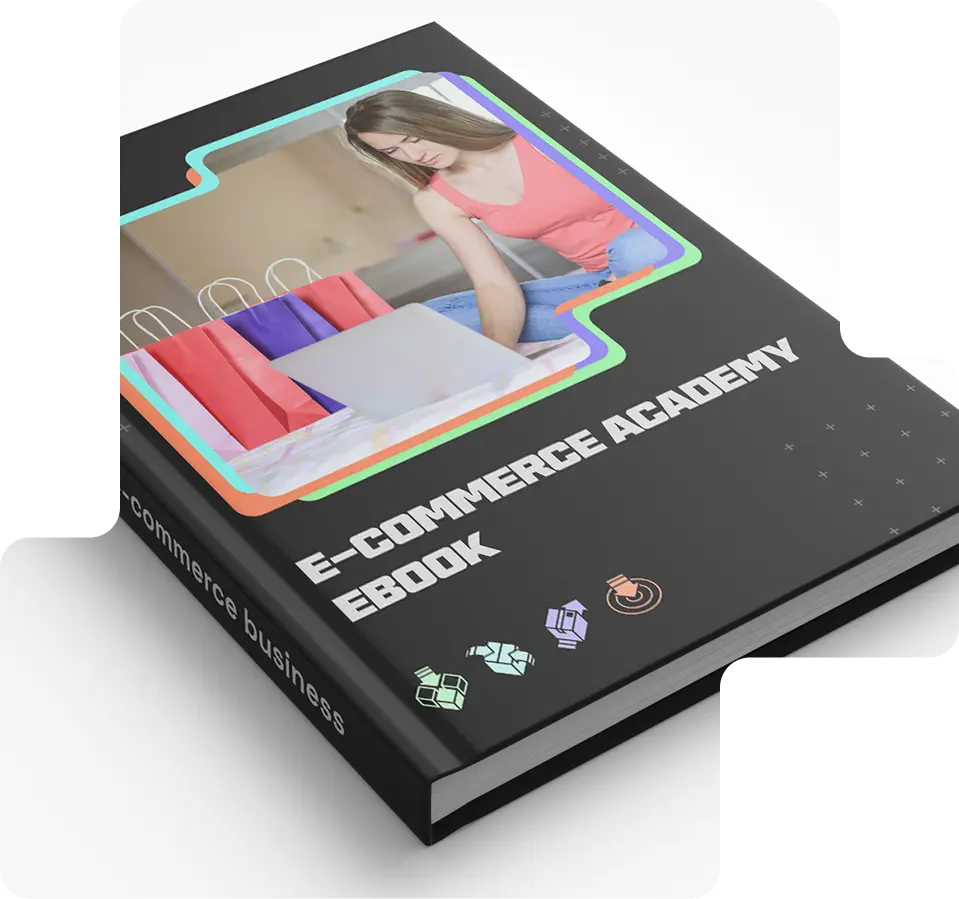 In a hurry? Don't worry, we got you covered. Download the ebook version of this page and read it anytime!
Why do people return items?
E-commerce businesses will come across customers who'd want to return items and it is a part of the business cycle.
And to reduce your return rate, it is imperative to understand the motivations for returning products. And here are some of the reasons why customers would return items:
The product didn't work for them as expected
The product doesn't match with the description/product information provided
They are returning a gift
They purchased the item with the intent to return
They simply wanted to defraud/con you
Retail Dive suggests that 20% of e-commerce purchases are returned in comparison to 9% of items purchased at a brick-and-mortar store.
Ecommerce returns and the holiday season
To no one's surprise, the number of returns is directly proportional to peak periods of e-commerce sales. For instance, the holiday season is the most popular time of the year when people would shop online due to discounts, deals, or simply for gift-giving purposes.
Shopify states that a quarter of holiday shoppers will purchase items with the intention of returning them at a later date. Whether is to reclaim some money they spent during the holiday-inspired splurge session or return gifts a friend didn't like, during December, January, and February, e-commerce brands experience the most returns, according to NRF.
The COVID impact on e-commerce returns
DHL, the popular shipping courier, witnessed a 20% decrease in the volume of average weekly returns when the pandemic first hit. According to them, it is due to customers "wanting to avoid extra stress during the pandemic" because to return a product, "they must leave the house to visit the local shipping store, a risk many are reluctant to take during lockdown" especially when they are at risk and are asked to quarantine.
The impact of returns on customer loyalty
When a customer decides to return their e-commerce purchases, the merchants can refund the purchase price to them, would offer an exchange, or give them a gift card of the same amount to be redeemed in the future.
Regardless of your return policies, the expectations of the customers can be hard to compete with.
Strategies for handling e-commerce returns
A study highlights that 62% of shoppers are more likely to shop online if they can return their items at a physical store. If you do have a brick-and-mortar store, you can consider allowing customers to visit it for returns purposes. The goods when returned can be inspected on the spot and can be put back on the shelf (depending on their conditions) to be sold to another customer,
Furthermore, returning to a store can entice customers to immediately have their problems solved. For instance, if they purchase a t-shirt that runs small for them, they can enter the store and during their returns visit can try on their size.
This will give them confidence when making future purchases both online and offline because they will know their size and if anything does happen beyond that, they will rest assured that they can rectify the issue immediately at an offline store.
Outsource reverse logistics
Managing returns is a lengthy and tiring process but you wouldn't have to handle it by yourself. You can partner with a third-party logistics provider that can handle the entire order fulfillment and returns process. 
Because these third-party logistics providers completely rely on this part of the e-commerce business process, they will have dedicated departments and warehouse space.
When customers return an item a third-party logistics provider had previously shipped, it will arrive back at their warehouse. Here, the team will inspect the item and process a refund. And then, the returned item will be shelved for another pick-up.
How to reduce return rates in your e-commerce store
Allow customers to leave reviews
Visitors will trust other customers. Thus, product reviews will entice the customer and influence them. Furthermore, it will offer them additional information based on the experience of the customer.
Customers are more likely to purchase a product that is rated highly by their peers and has a high volume of sales- these factors will lessen the chances of returns.
Most of the time when returning the product, a customer will do so because of the difference between their expectation of the product and the product you display on your site. And product reviews, left by other customers, can help bridge the gap and help in reducing the return rate.
Include high-resolution images and videos
You need to ensure that the quality of your product lives up to the expectations of the customer. Therefore, you should include several high-quality images taken from different angles. And to reassure the customers and maximize your conversion rates, including a 360-degree view of the item.
Or a video to display the product and how it works. If a customer is unsure of how the product is to be used, they are more likely to return it. Therefore, include a short video of how the product is helpful and how can it be used.
When you ensure these aspects, the customer is less likely to return thus reducing your return rate while also improving customer experience.
Include thorough and accurate product descriptions
The product description you provide on your site should be effective in presenting all the details of the items.
If you are in the fashion industry, size guides are essential as it gives the customer a guide to help purchase an item they'd not need to return. It is a great way to reduce return rates because the fashion industry and fashion e-commerce sites have the highest return rates in the e-commerce industry as a whole.
It doesn't matter which niche or industry your e-commerce business store comes under, your product descriptions should be accurate and explain everything regarding the product- from the ingredients or materials used to the availability of colors.
Provide excellent customer service
In any business, all will not be perfect; you cannot eliminate 100% of returns when running an e-commerce business. However, there is one thing you can do, and that provides exceptional customer service in matters of returns.
When the customers feel assured and have their things taken care of once they reach out to you, they will overlook the faulty product or delivery of an incorrect item.
Understanding a customer is essential when purchasing and post the purchase. Therefore, when a customer before buying reaches out to you with queries, it can help in minimizing the prospects for returns.
And as your business grows, to ensure a smooth communication flow between you and the customer, you implement a CRM software.
Provide Accurate Sizing Information
As mentioned earlier, one of the inherent problems in the fashion e-commerce industry is poor fit and incorrect sizing.

Since the customers cannot try on the garment, they will have to rely on accurate and calculated sizes provided by the business owner; ideally, you should provide measurements and sizes that are specific to the brand because each brand may carry a different sizing guide.
You can make use of AI fitting assistants that are getting popular so that they can provide enough pre-purchase information, helping you avoid receiving returns from customers.
As your business grows, it is important to avoid mistakes and iron out errors whenever and wherever possible. When an e-commerce business climbs the success ladder, a minor human error can cause an issue in otherwise smooth transactions or the customers may receive the wrong item or have to hear that the product ordered was out of stock.
Have a planning system in place to help you manage all your transactions; an automated system can help minimize human error.
Check Orders for Accuracy
You need to have a system for internal measures and check if the correct items are being shipped.
This will help in prevent lost sales, dissatisfactory customer experiences, extra shipping costs, and time lost in processing all the returns and exchanges.
This is also a good time to confirm that all the items are shipped in packaging to prevent potential damage.
Establish Generous Return Policies
You should establish generous return policies. Although this may a seem counter-intuitive measure, it will help decrease the return rates since there is no urgency to return a product.
The no-secret, hassle-free returns, and exchanges encourage the customers to purchase more from your shop and help improve the overall customer experience. Furthermore, you can make the process convenient for the customer by including a prepaid address label and allowing returns at a retail location.
Nudge customers toward exchanges
If you want to ensure that your customers are happy, give them options. And in the returns aspect, one that will maintain customer satisfaction and help your business exchanges.
An exchange is not a return; here, the customer will send the product back to you in case the specific item is faulty or the size of the garment is small for them and will place an exchange order for the same item or garment but one that works for them.
Exchange is a great option to provide when establishing return policies because it will help in retaining the revenue for your brand. They will also help keep your customer engaged in your brand.
Nail your post-purchase emails
You can reduce returns with a post-purchase email. You will already be sending customers emails regarding transaction confirmation and shipping information, you can also slip in these ideas:
You can guide your customer on how they can use your product
You can let your customers know about your convenient and easy exchange policy
You can entice them to remain in the repeat-purchase state of mind.
These efforts will not only help prevent the post-purchase dissonance i.e a customer's level of dissatisfaction after purchasing a product or service from an online store, but it will also help push customers towards purchasing from you again.
Quality Control for lower returns
You cannot ever skip on quality control especially because it plays an important role in reducing return rates.
Once you ensure the quality of your products and packaging is good, customers are less likely to return the products.
How to Use Product Returns as an Opportunity
Make It a Positive Experience
You can use this negative experience and turn it into a positive one. You can use this opportunity to create a good impression and help resolve the customer's issues.
When you ensure that transactions and returns are an easy ordeal, shoppers are likely to order from your store again.
Here, customer Lifetime Value increases turning the returns process into an asset from a liability.
Instead of ending the returns interaction with a simple refund transaction, use this opportunity to start a conversation. Simply send a follow-up SMS message as it has a high open rate and is considered a personal method of communication.
Keep the tone casual and ask your customer why they returned the product.
And as a reward for their feedback, you can offer a discount code, provide a product suggestion or invite them to join your loyalty program. The mission here is to re-engage shoppers after a return and grow your relationship.
Best Practices for Your ECommerce Returns and Refunds
Your e-commerce returns policy should be easy to find
Remember to keep your return policy clear, easy to find on your website, and is also easy to read. You can present it in the FAQ section or the footer for easy access but ensure to provide proper links that make the entire ordeal easy and convenient for the customers (on the desktop and mobile versions of the site).
When you have a clear state and easy-to-find return policy, it builds trust with your customers and doesn't leave any room for frustrations because they are unable to figure out and make returns. This can help increase sales.
Include clear deadlines in your e-commerce return policy
Since a majority of the customer do not buy products to return them, they'd be disappointed to find the return policies to be too dense to understand. And remember to give a deadline so that the customers who wish to return their purchases can do so.
Do not hide the deadline in fine print; print it bold, large, and multiple times on the return page so that the customer can clearly understand.
A clear e-commerce returns policy will set expectations for the time period when your customer can return the items and help them understand what exactly is required during the returns process.
A clear timeline can also prove to be beneficial for you as it can help you predict revenue since you can book the profit for the sales that are older than the return deadline and you'd not have to give a refund. Moreover, the quicker the item gets to you, you'd be able to resell it.
Accept e-commerce returns via shipment or in-store, if you have one
It is not common that businesses to have both a brick-and-mortar store and an e-commerce store. But if you do, you can ensure customer satisfaction by allowing the customers to drop returns packages at the physical location. By doing this you're providing your customers with options.
Furthermore, returning an in-person is the best place for an upsell. When a customer returns a product, you can show them another one that might be better and convince them to purchase that one.
Make return labels easy to print
When you provide an online portal and make the returns process easy, you save time for yourself and the customer.
Here, you can let the customer view their order, select items from their last order, and return them. After that, all it takes is a click to print a return label.
And by making this entire process simple, you can help your customers make returns conveniently and quickly.
Furthermore, an online return portal will protect you from return fraud.
Pay for free return shipping
Free shipping makes returns one of the biggest issues for e-commerce businesses as the cost can easily dictate your downfall. But it is an expected practice, so much so that customers do check if the returns come with free shipping before they make the purchase.
It is better to pay for the return shipping than to lose the loyalty of a customer. However, if the cost of returns shipping is too much for your business to bear, you could offer to split the difference and offer a flat rate for returns. You could also offer free returns within a given deadline and add a return fee for late returns.
Copy your return policy from the pros
Instead of going through the trial and error of seeing which return policies work for your business, borrow experiences from the other e-commerce business that have been in the game for a long time.
This method will give you a heads-up as you will be building on the experience of others. Simply tweak things once you put e-commerce return policies into practice.
Illustrate your returns process
An interesting way to present your returns policies, instead of spelling them out on a fine print page on the website, you can illustrate your returns policies so that it is enticing for the customer to look into.
Add graphics, icons, and images to help them easily and creatively understand how your returns process works.
Fun tip: add some funny illustrations to help make a dry topic a bit more fun to go through.
Understand the laws governing returns
Your e-commerce policy isn't just a good business practice- it is the law.
Various locations (countries, states, cities, etc.) will have it in their consumer protection law to have the businesses accept returned goods that are damaged or defective.
Simply read up on these laws and set your returns policy, and save yourself from being perceived as shady.
Watch your profit margins
Returns can cause your profit margins to go down therefore consider a return policy that excludes the return of a product sold at a discount.
And make sure that your retail prices include enough to cover your margin and cost of returns.
As mentioned earlier, do not end the returns process with the customer after the transactional point. Engage them to ensure that they will continue to do business with you.
Once you interact with them, you can lure them back and it can help keep your relationship alive. Ensuring customer loyalty can help in the long run. Therefore, handle the returns process well and re-engage with customers.
Continuously review and update your e-commerce return policies
Since the online retail industry is constantly changing, keep up with the trends in terms of your returns policy as well.
Remember, it is no longer enough to simply track your returns; use the returns data and use that to update your returns process so that it is relevant to the times, the customers, and your business.
Protect your business against e-commerce return fraud
It is crucial to protect your business against e-commerce return fraud as it happens a lot. In the US alone, retailers lose more than $18 billion a year; it happens when people return stolen items, claim an item never arrived, or used the item to return it later.
Therefore, establish refund thresholds on the per-order value or the number of items returned. You can also use the threshold to automatically:
Tag these customers for identification and segment them.
Notify your customer service time to investigate
Add customers to a list that will exclude them from customer benefits like free shipping
If you do not wish to blacklist customers, here are other measures to prevent return fraud:
Substitute cash refunds for exchanges or store credit.
Choose a delivery partner that provides tracking numbers or proof of delivery via a photo.
Ditch the free return shipping policy
On process refunds, if the item comes with a proof of purchase i.e a receipt.
Conclusion
E-commerce returns are inevitable but when managed properly, they can do good than cause more harm.
You can do everything to ensure the rate is 0% but that is a highly unlikely case. You can lessen the number of returns by following the above-mentioned tips and tricks like writing accurate product descriptions to thorough quality control.
A small number of returns will happen and when it does, keep the customer informed about the process. Moreover, choose sustainable options to prevent you and the customer from experiencing losses.
Prevent return fraud and consider outsourcing this reverse logistics task if you are unable to manage it.
Although returns may be the final part of the customer's journey with you, it is just as important as the first part. And to ensure customer loyalty, you need to pay attention to all the points in the cycle.