The e-commerce business avenue is now a critical business platform and is no longer simply a transactional space. For any upcoming entrepreneur, a lot of planning is required before venturing into an e-commerce business, to ensure smooth operations and growth.
Now companies are migrating from a platform or custom-made e-commerce solutions to SaaS (software-as-a-service) platforms to save money on their go-to-market strategy.
Besides saving money and ensuring smooth operation, e-commerce platforms further help in offering customers in a personalized manner, which is a key to achieving success.
There could be various obstacles in your path to progress and success and this blog will help you identify such pain points, along with solutions on how to resolve them.
Before we dive deeper, let us first understand what are e-commerce pain points.
e-commerce pain points are problems or areas of concern that your existing, and perhaps, your potential customers may experience. These can deter the customers from having a satisfying shopping experience and thus, stump the growth of your business.
How to spot e-commerce pain points your customers might have?
To identify common e-commerce pain points, you'll simply need to put yourself in the shoes of the customer who is on your online website. You need to understand the major friction points and identify areas where they are displeased with your business.
Where do you start? It could be as simple as reviewing the data from your e-commerce platform. You can detect how seamless the checkout process is, or if your customer support is proactive.
To gather direct inputs, you can conduct polls and surveys to learn if the experiences you've created match your customer's expectations.
Most common e-commerce pain points
From user experience to product listings, there are a lot of factors that could be potential dealbreakers on your e-commerce site. We've listed the most common e-commerce business pain points that can hinder the success of your business.
Low-quality product search
The lack of proper product search is a major pain point that can be easily overlooked. If your product search option is of low quality, it hampers the decision-making process of the customers.
This search feature should help your customers narrow down their choices and reduce shopping time, not add to their dissatisfaction.
There is a simple solution to this- simply optimize your product search feature by building proper product pages with complete information such as names, multimedia assets, and descriptions.
It is common knowledge that online customers do exhaustive research before purchasing and in that, product search plays a crucial role. Ensure your product pages are packed with information that offers value and nudges shoppers to complete their purchase.
You can also ask your customer via a short survey what they'd like the product search feature to offer and in what ways can it help save their valuable time.
Hidden and expensive shipping costs
Additional shipping costs at the time of checkouts are a sure way to disappoint a customer- whether it's hidden or expensive.
The customer finally reaches the checkout page, only to realize that there's a shipping fee or expensive shipping free. This not only ruins their entire shopping experience but also results in cart abandonment. A surprise add-on at the time of checkout can cause customers to lose trust in you and may even prevent them from recommending your business to others.
You should be transparent about shipping costs before the customer reaches the checkout page. This can help them make a well-informed decision about what they want to add to cart without being taken by surprise.
Additionally, you can offer free shipping services or offers to your customers, either upon a minimum order or via a sign-up.
There are ways you can avoid surprising your customers with a shipping fee or an expensive shipping fee:
Give clarity regarding the shipping costs before the customer goes to checkout.
Determine a strategy to cover the cost of shipping, if you provide free shipping.
Reduce the cost of shipping by distributing your inventory across locations to reduce transit time.
Poor customer service
If your customer is having an issue with the product or your brand, it should be rectified before they lose interest in buying from you.
Consider this, you have a customer ready to check out but is unsure whether you offer expedited shipping to their region. In such cases, they instinctively want to connect with your team for quick answers.
You can use situations like this to your advantage to establish customer support and assist your customers better.
Good customer service converts to customer delights. When your business offers proper support during product or service issues, it leaves behind the impression of the lengths you will go to resolve customer issues quickly.
You can also provide real-time assistance when the customer is on your website purchase so that they are well informed about their purchase beforehand. This helps you minimize confusion during their shopping experience in the future.
There are various solutions to curb the pain point of poor/unsatisfactory customer support:
Use chatbots for live support
Offer dedicated customer support
Meet customer expectations regarding order delivery
Offer tracking notifications to customers via texts or email
No guest option for checkout
When customers are forced to sign-up or create a profile in order to complete their purchase, you are more likely to experience massive cart abandonments.
Signing up for your website should be provided as an option, not something that a customer has to do to purchase your product. Moreover, you can always prompt users to enter their emails to complete the purchase instead.
Sign-ups require time and effort on the customer's part- to add the details, and complete user verification, which delays the buying process and impacts the customer experience.
Alternatively, you can use social logins to give customers the option of instant sign up instantly with a social media platform or their email. However, it should not ideally be the step that is imposed upon them to complete their purchase.
To avoid a negative experience, give your shoppers a way to buy using guest checkout.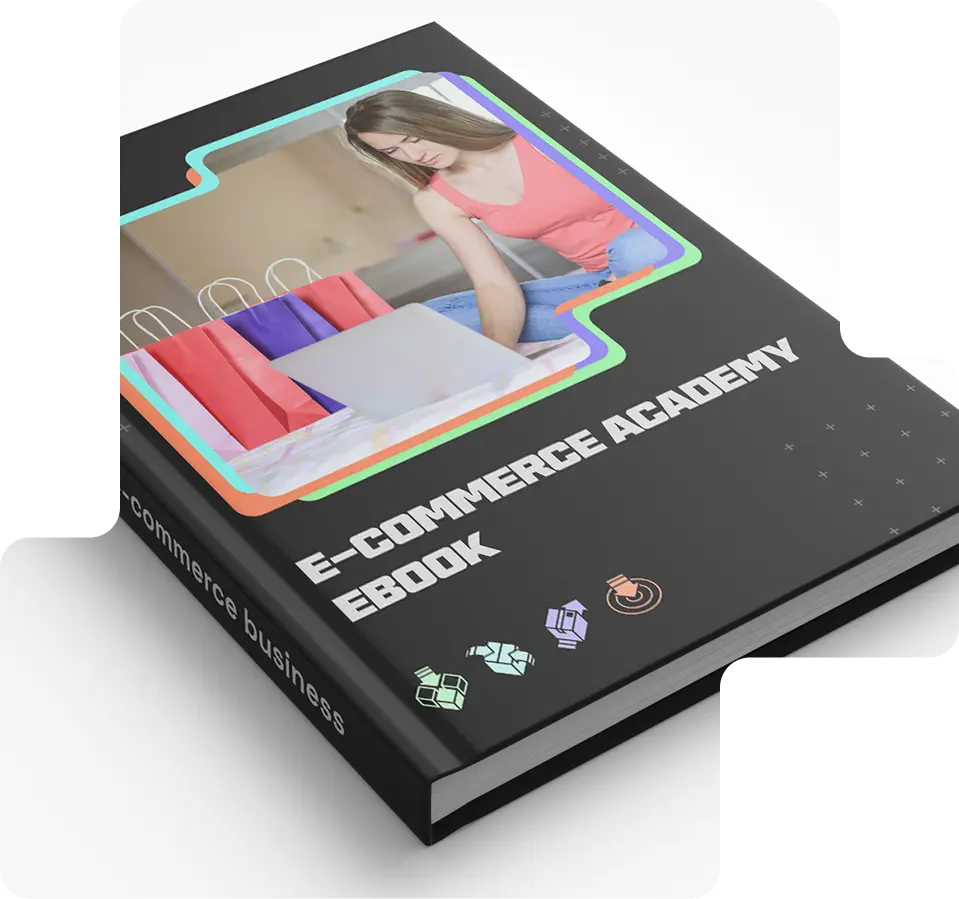 In a hurry? Don't worry, we got you covered. Download the ebook version of this page and read it anytime!
What is guest checkout?
Guest checkouts offer customers a way to complete a purchase from your store without logging into any accounts, or submitting their email, or usernames to your database. Guest checkouts accelerate the buying process and reduce the new account fatigue that's rampant in the e-commerce industry.
Having a guest checkout is specific to new, one-time shoppers who probably want to experience your business before turning into repeat shoppers. Having guest checkout alongside regular account sign-ups lets you cater to both regular and new shoppers alike.
If your goal is to gather and retain the information of your customers who use guest checkouts, then offer them a way to create an account with you on the "Thank you" page, email notification, or during post-purchase communications.
Lack of product content
The product you sell is your greatest strength and your product page is where your customers spend most of their time on. Product description and information tell customers what the product is, why it's the best in the market, and how it can be used. Product content also provides auxiliary information on price, dimensions, shipping time, and more.
Your customers might be looking forward to purchasing your products, however, if you do not offer relevant and transparent information, this deters them from purchasing the product.
As mentioned, customers do exhaustive research on the product they want to purchase. And providing customers with all the information they'd require to make a sound decision helps you move more carts to checkouts.
Simply find the perfect balance on what information should be given and which is irrelevant, and add that to the website.
Today, the power of search ensures that products from e-commerce stores occupy the search results when shoppers perform a search. Ensure to offer accurate information and combine it with visual content like images and videos. Add insightful descriptions and reinforce social proof by displaying customer reviews. All this combined makes it a compelling case for shoppers to find your e-commerce business through a simple search and buy from you.
Difficult exchange and return policies
Complicated exchange and returns go beyond the customer's interaction with your website, it is an integral part of the post-purchase experience. Customer satisfaction doesn't stop when they make the purchase, it extends after the purchase too. A seamless post-purchase experience translates to improved brand loyalty and brings one-time shoppers to your store over and over again.
After making a purchase, there could be various reasons why a customer might consider returning the product or exchanging it. A strong return and exchange policy should enable customers to return products if they are not satisfied with them. If your return and exchange policies are complex and vague, customers will walk away killing your chances of turning them into repeat buyers. An inefficient exchange and returns policy signals a lack of trust you have over the products you sell. In addition, you also risk losing various potential customers, either in the long run or through word of mouth.
Thus, it is vital to ensure clear and satisfactory exchange and return policies to strengthen brand credibility and underline brand loyalty. It may not be cost-effective but plays an important role in building a trustworthy relationship with your customers.
Offering Only One Payment Option
Your business can provide a wide variety of products that can excite customers, however, customers may have their own preferences when it comes to payments. Currently, payment options are not only limited to debit and credit cards, they include digital wallets and in some cases, even cryptocurrencies.
Ensure that your e-commerce business provides various payment options for different types of customers. While the older generation of shoppers prefers cards or cash on delivery, younger generations use cardless options like e-wallets to complete the transaction. With multiple payment options, you facilitate a hassle-free shopping experience for different demographics and customers from different regions.
Multiple payment options help you cater to a larger demographic, reduce purchasing barriers, and help foster a convenient shopping experience for your customers.
A Long Checkout Process
The checkout process is a sequence a buyer has to follow to make a purchase. A basic checkout flow looks something like this:
Fill Shopping cart >> Enter billing and shipping information >> Choose shipping preference >> Preview order >> Payment >> Confirmation
If your checkout process is not quick and seamless, your customers may not complete their purchase and abandon their carts. At this point, everything you did to attract shoppers, entice them with a wide range of products, and convince them to buy becomes pointless.
A complex and long checkout process is a primary factor that causes cart abandonment. And the success of your e-commerce business depends on the number of sales you make, not the number of visitors you attract.
A seamless checkout plays a vital role in increasing conversions by lowering your cart abandonment rate. Offering a clear call-to-action button, reducing distractions, and simplifying the checkout experience helps you turn more shoppers into loyal customers.
Poor Store Navigation
Right from the time a shopper lands on your e-commerce website, the goal of the journey should lead them to the checkout page, to complete a sale. Poor navigation on your e-commerce site makes it difficult for shoppers to find what they are looking for. Your customers are likely to assume that the products they are searching for are no longer sold on your e-commerce store. This can frustrate customers, reducing the engagement rate of your e-commerce business and ultimately resulting in customers dropping off.
Proper store navigation practices help improve the overall shopping experience. Your customers will require minimum handholding to explore your store, find products and proceed to checkouts. By investing in superior site navigation, you not only improve website design but also boost conversion rates resulting in higher sales and more revenue.
Long Page Loading Times
The e-commerce sector is such a space where the attention span of your potential customers is only a few seconds. And within those few seconds, you need to draw them to your site and engage them with your impressive line of products to convert them. But what happens when a customer lands on your website only to see a page loader icon moving?
If your content isn't ready for your customers the moment they land, they will drop off and go to your competitor's site to make a purchase. The highest conversions happen on pages with a load time of 0-2 seconds.
A fast website means happy customers, and happy customers mean an increase in sales. Even search engines factor in site speed and page loading times as critical ranking factors. So optimizing your site, and improving page load times become important to get on the first page of search results and also on the top of your customer's minds.
A Lack of Personalized Recommendations
The success of your e-commerce business depends on the personalized customer experience. When you offer a positive personalized customer experience via customer support or by listing product recommendations, you are more likely to capture their interests.
When you look at the shopping patterns on your e-commerce store, you can get a glimpse of what your customers like and dislike. Personalization in e-commerce is a powerful way to introduce new products to customers or increase customer value through cross-selling and upselling.
It is a full-proof way to drive customer loyalty and increase sales, especially in the competitive market. A personalized shopping experience helps convince one-time shoppers and convert them into loyal repeat buyers.
Lack of Communication Throughout the Tracking Process
Customers expect businesses to keep them updated regarding the progress of their purchase. These tracking updates help them know their order's whereabouts – whether it has been shipped, is in transit or is out for delivery.
When customers make a purchase, they expect an e-commerce business to relay frequent updates on the order status. This high level of visibility into shipment tracking and order status has become the norm. Failure to provide up-to-date tracking information creates hassles both for your business and your customers.
Lack of tracking updates can lead to unnecessary chaos. Orders may reach customers at a time when they are away. Customers may be in the dark when their orders are delayed. Sometimes, it becomes difficult to find out what happened to the order if it gets lost in transit.
Dissatisfaction is when the customer has to run behind the business to ensure the fulfillment of their product order, payment, and delivery.
Advances in technology make it easy to log the status of orders, big or small. Your customers have enough information that prevents them from contacting your support team unless absolutely necessary. With real-time communication coordinating delivery, collecting cash payments, and fulfilling orders become simple.
Poor Mobile Experience
We are in a mobile-first world. Customers, especially millennials and Gen-Zs prefer using their phones to shop. If you are one of those few e-commerce businesses that isn't mobile-responsive, you are not only losing out on potential customers but risk meeting your existing customers' expectations.
To ensure that customers are browsing through your catalog, engaging with your content, and making a purchase, you should design a consistent website and shopping experience across different devices like laptops, mobiles, or tablets.
More often, people find it easier and quicker to access an e-commerce store's mobile website while they are on the go. It is convenient for shoppers who receive product recommendations over emails, chat, and other messaging platforms.
You're on the Wrong Web Platform
Choosing the web platform to host your e-commerce business store is an important decision to make. You either invest in a proper e-commerce platform or opt for a platform that's economical but comes with a limited set of features.
But as orders pour in and your business grows, you will need to go with a platform that can handle the needs of your growing business. Migrating from one platform to another causes pain points not only to you but also to shoppers who are used to the look and feel of your store.
For instance, a platform like Shopify can provide you with all e-commerce business-related solutions at a high-end cost but with smooth operations in the long run and generate maximum revenue. Or you can choose free platforms that offer a lot of plug-ins (often free of cost) and risk running into scalability issues on the back end. Not fixing these issues may eat away your expenses in the long run.
How to avoid choosing the wrong platform? Simply redirect your focus from being cost-efficiency to being in the game for a longer time. You should give yourself room to expand and grow with your business. And not choosing the right platform may hinder that road to success even before you experience it.
Online Resources to Fix E-commerce Pain Points
Google Custom Search allows business owners to create and deploy a custom search engine on their e-commerce websites. Powered by Google's search technology, it lists associated pages when a visitor types in a search term. The code for the tool is easy to generate and integrate into the website. It is affordable since the free plan supports up to 100 daily queries.
EasySchema is a free online tool that allows you to generate breadcrumb schema markup for your e-commerce website. It has a minimalistic interface, is easy to use, and offers many options for customizing your breadcrumb markup. The code generator ensures that you can simply plug it into your site's code to work.
Google PageSpeed Insights (PSI) is a free tool that helps you measure the performance of your website on mobile and desktop devices. It provides data about your website to see how it performs in real-world conditions. The free tool helps you identify what is slowing your website down, offers ready-to-implement performance improvements, and tracks your journey over time. 
Chatfuel is a website chatbot platform that can help you engage with website leads and improve your conversions. The platform is ideal for small businesses since it is easy to set up, use, and affordable. It features natural language processing, integration with CRM systems, and analytics, making it a go-to chatbot for e-commerce websites.
ManyChat helps you automate customer engagement on e-commerce websites, capture more leads and drive more sales. ManyChat lets you seamlessly lets you personalize conversation across the website, social media and text, helping you connect with customers and thrive.
Sleekflow helps e-commerce businesses to engage and hold personalized conversations with website visitors. With easy to deploy automation, the platform helps you sell, promote and support through social chat, live chat and text.
Conclusion
If you want to ensure the growth and success of your e-commerce business, you should underline the pain points and learn how to fix them. And it is important to know that there are no one-time fixes for these problems.
Monitoring your website periodically will ensure that you curate the best e-commerce shopping experience for your customers. Thus, happy customers and fewer cart abandonments in sight.