For those who want to gain an edge in the online advertisement sector, Facebook should be your starting point. Facebook advertising is popular among many businesses and uses it in their core marketing strategies.
This is because Facebook advertising is a powerful tool that is expected to grow exponentially over the years. For instance, in a single quarter of 2021 alone, companies spent $5.5 billion on Facebook advertisements because of great advertising revenue. It is such a great revenue stream that it is projected to grow to $65.21 billion in 2023 in the United States. So investing in Facebook advertisements is highly recommended.
The nature, as well as the appeal of Facebook advertising, lies in the large customer base it offers and how it is designed to grab the attention of a casual viewer/scroller.
With various touchpoints like Facebook's homepage to its marketplace to Messenger, there are different opportunities that are too good to be missed.
Therefore, it doesn't matter if you are a beginner or a seasoned digital marketer, investing time, money, and effort in Facebook's advertising opportunity can transform your business and sky-rocket it towards success.
Why Advertise on Facebook for your eCommerce business?
All kinds of stores have embraced digital ways of doing business and have realized what a great tool Facebook Ads can be for your business.
But if you do not approach Facebook Ads correctly and strategically, you are at the risk of losing a good amount of your money. In fact, your first set of ads is likely to fail. But you'll have positive returns once you gain that experience.
But this doesn't mean you should invest in Facebook Ads because nearly all seasoned marketers use them for various reasons, despite Facebook as a social media platform being shadowed by Instagram and Tiktok.

Therefore, once you've invested the money to find a profitable audience and employ relevant marketing messages, you'll reap benefits like:
Driving a good amount of social traffic to your eCommerce site.
Triplicating your money relatively fast.
Higher scalability and growth potential for your store.
Building a solid online audience quickly.
You also get a second chance to expose your brand to lost visitors.
Facebook has the highest average ad click-through-rate by placement across all the social channels, as depicted by the statistics below:
Image Source: Socialinsider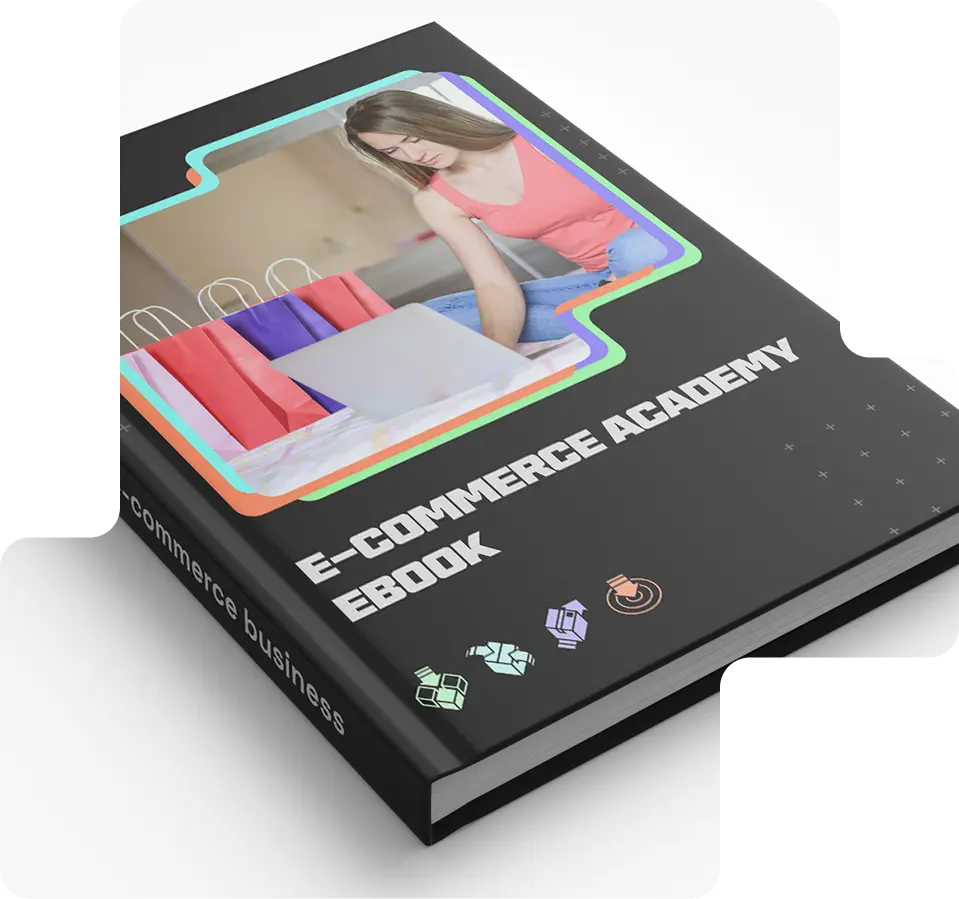 In a hurry? Don't worry, we got you covered. Download the ebook version of this page and read it anytime!
Types of Facebook Ads
Before you can start your Facebook Ad campaign planning, it is crucial to under what types of Facebook ads are available and what they can offer.
Facebook Ad Manager provides various ad options:
Image Ads
Image ads are the most common type of Facebook ad that you'll see.
It is a single image that should capture the attention of the viewer, paired with an interesting headline and clear description.
Although they are very simple, they can be effective for promoting specific or special items.
Video Ads
Video ads are now gaining a lot of popularity, moreover, short videos that are between 10-12 secs long are gaining a lot of traction due to their use of implementation.
You can either choose to make a video ad as short as 10 seconds or even longer since Facebook supports both formats. They'd be able to run these in Facebook News Feeds and stories and can appear as ads in between longer Facebook videos.
And to further help you, Facebook tracks and analyzes the viewing pattern of a video and provides you with information regarding an individual and their view experience, so that you can use it to create more effective videos to retarget the audience.
Poll Ads
These mobile-specific Facebook ad format, Polls ads allow the audience to participate by adding a two-option poll on an image or a video ad.
Both you and the audience can see the tally of responses to check which one is in favor.
This can help you gain valuable insight into what audiences prefer, directly from the source.
Carousel Ads
You can use up to 10 images or videos of a product or service you want to highlight when you choose to advertise using carousel ads.
This is a popular choice in case you want to showcase different products within a campaign.
Here, the Facebook Ad manager allows the user to connect a link to each image, offering the customer a chance to locate it from your site.
Slideshow Ads
Slideshow advertisements are similar to carousel ads where it allows you to create different short video ads that are designed to grab the attention of potential customers.
A vital benefit of this type of ad is that they offer businesses to use video advertisements on a smaller scale and budget. Slideshow ads are affordable and quick while being very effective.
Collection Ads
This is a new ad format that is only available for mobile. It is designed to make it easier for people to view and purchase your products while on the go.
Potential customers can browse through your collection, while still being on the Facebook app.
Instant Experiences Ads
Formally known as Canvas, the Instant Experiences ads are full-screen, mobile ads that have a significantly faster loading time than mobile websites outside of Facebook.
With this, the audience can view images and videos, swipe through carousels, and see the tagged products in each ad.
Lead Ads
Again, available for mobile devices, lead ads are created to allow your audience to share their contact information with you, all process hassle-free.
These lead ads are valuable as they focus on signing individuals up for a product trial or collecting subscriptions, etc.
Dynamic Ads
Dynamic ads are created to allow businesses to promote their targeted products to those customers who are likely to be interested in them.
They are helpful in terms of targeting customers who've abandoned their carts with items still left in them.
You need to have a Facebook Business Manager account, however, to use dynamic ads.
Messenger Ads
The Facebook Messenger ads are a valuable option, considering how popular the platform is.
It allows you to place ads within Messenger through a simple click of a button on Facebook Ad Manager.
Once you do that, the ads will appear as a chat option, letting potential customers reach out to your business directly.
Stories Ads
Stories ads are again built for mobile to be compatible with their vertical full-screen video format. This allows businesses to fill the screens with their ads.
Just as it is with Instagram, Facebook stories are also quite popular and present a real and effective opportunity for ad placement.
Augmented Reality Ads
Augmented Reality ad is a relatively new player in the game. This allows businesses to employ features like filters and animations that enable people to interact and engage with the brand in a unique and fun way.
These ads are also built to share with the network of the audience- once the customer uses the custom filters, they can be shared online. This will help expand the reach of your ad; this is to word of mouth but in augmented reality.
How to Advertise on Facebook
Step 1. Create your Facebook Business account
First things first, you need to register your business on Facebook Business. Once you do this, you will get access to Meta Business Suite. Here you can manage your Facebook Business account, schedule your Facebook and Instagram posts, and get insight into the performance of your page and posts.
With this account, you will be able to create and add various advertiser accounts for multiple projects, so you don't mix them up.
Set up your advertiser account
In the business manager menu, you will find the "ad account setting" option.
Click on that to create a new advertiser account (or you can add an existing one) and follow the next set of steps.
Once you go through that you'll be able to access your Ads Manager.
Here is where you will be creating, managing, and analyzing all your Facebook Ads.
Also, remember to link and connect your Facebook account with your Store's website.
Step 2. Install Facebook Pixel
Facebook Pixel is a tracking code that connects your site with your Facebook account.
It allows you to measure the traffic that comes from the ads and see how many customers you have generated through them and from which campaigns.
Whatever eCommerce platform you use for your site, you need to copy your Pixel Id and paste it into your eCommerce platform to integrate it automatically. If you are not on any platform, then you'll need to insert this code into the HTML code of your site.
For this, you need to go to the events manager and click on "connect a data source". Here, select your site and then Facebook Pixel.
This platform will help you evaluate an easier way to connect your website, as long as you follow the step they guide you towards.
Step 3. Create Your Audiences
Once everything is linked properly, you can start creating your target audience.
Facebook provides tools to target the right people and optimize your ROAS like custom audiences and lookalikes.
You can simply create your audience by going to the "Audience" section and choosing the type of audience you want to target.
Here, the page will give you 4 options- a custom audience, a lookalike audience, a saved audience, and a special ad audience.
Custom Audiences
This option offers you to upload your current audience and target them.
You can share their emails, and numbers or include their profiles.
Custom audiences let you target your current audiences in ways like:
Showing upselling ads to recurrent customers.
Excluding your customers from seeing ads that are not relevant to them, such as awareness ads or lead acquisition ads.
Giving website visitors a second chance to engage with your brand with retargeting ads.
Narrowing your audience down with segmentation and testing many ideas on different niches.
The custom audience window will give you a variety of options that define your audience, both on Facebook and in general. And these include:
Customer/Subscriber list:

This allows you to upload the audience's emails, phones, and names.

Facebook sources:

This includes people who have interacted with your brand on Facebook, either by watching your videos, liking your posts, or visiting your page.

Website:

This is for retargeting people who visited your website, blog, or a specific product page.

App activity:

If your store has an app, you can also track users and target them based on their behavior.

Offline Activity:

This is to track offline behaviors. A great option for brick-and-mortar businesses to target people who have interacted with your local store recently.
It is a good idea to create a custom audience because you can target people who already know your brand.
Saved Audiences
Facebook, here, allows you to target everyone on the platform under specific characteristics.
The saved audience option is mainly for saving your most profitable niches for regular use. But, a good thing about saved audiences is the detailed targeting tool.
This is the window you will come across when you create a saved audience:
It does look pretty simple and it has basic function settings like information like location, language, and age.
You can also hyper-target your audience within three main categories:
Demographics
Interests
Behaviors
Under each of these categories, the options to narrow down your audience are large and you can get as microscope as you need.
For instance, it is not difficult to target an audience of people who work remotely with an $80,000 income, are single and travel around 2 times a year, and are trying a place to settle down.
This may be too specific but you need to understand that the people in your audience are this specific and hyper-granular.
Lookalike Audiences
After all the experiments with many audiences, the lookalike audience option allows you to target people who share a similar profile with your existing audience.
There is a catch here is that Facebook will display your ads to new people who haven't heard of your brand before.
This feature is an excellent tool to increase your brand awareness. Here, you not only target people who not only have the same interests and problems as your customers, but they also behave in the same pattern and react similarly, then there is a chance that the lookalike will be interested in your brand as well.
It is simple to create a lookalike audience since all you need to do is select an existing audience and use it as your source.
Here, the window asks you to add your source. After which you must select your location and add more sources if you want to.
The percentage bar at the bottom highlights the most similar percentage of the audience. The lower the percentage, the narrower the audience. Therefore they are the most accurate and similar.
To finish the process, click on "create audience" and test it out.
Special Ad Audience
You can also create a special ad audience.
Special ad audiences are similar to lookalikes, in terms of setup and the percentage bar.
The window looks the same.
This allows you to take all the information possible from your customers with higher LTV to reach people with similar online behavior.
However, it is only available for ads in a special ad category. And this only includes ads for employment, credit, and housing- therefore, it is only applicable if you are an employer or work in the real estate business.
Nonetheless, you can do almost the same with lookalikes.
Step 4. Build Your First Ad Campaign
Facebook ads are made in clusters.
Start by creating an ad campaign with specific goals like sales, lead generation, and brand awareness. And within an ad campaign, there are many ad sets used for targeting different audiences.
If your goal is to generate sales, you will need to create many bottom-funnel audiences. And for these, you'll need to make many ads to test with. This is an easy process.
To start, go to your ad manager and create a new campaign.
A pop-up will show up that asks you to choose the objective of your campaign. Facebook encourages you to create your campaigns based on the sales funnel stages. Therefore, there are three categories- awareness, consideration, and conversion.
And under each category, you will see various objective options like sales, traffic, lead generation, etc. So you can decide what suits best for your business.
Then click on continue to go to a page where you can start managing your campaigns, ad sets, and single ads.
Here, you can name your campaign and go through other details- whether you are going to activate campaign budget optimization, perform an A/B test, or anything else. Essentially, get more specific with your campaign objective.
Step 5. Set up Your Ad Sets
Now that you've named your campaign, you proceed further and you'll be asked to create an ad set.
The ad set is where you determine which audience you are planning to target, how much budget you are going to allocate, where you want to display your ads and other important information based on your campaign objective.
Then you should create an ad set before you publish your first ads. Conversely, your ads need an audience to target in order to work.
When creating an ad set, there are three main sections you need to fill in wisely.
Budget
The first section is to set up your ad budget- whether you want to allocate a daily budget or a lifetime budget.
Then you can decide if you're giving Facebook a budget limit per day or during the duration of your campaign.
Here, allocating money depends on various factors like:
Your marketing budget.
The value of your product.
Your objective.
Your customer acquisition cost or cost per lead.
You can also turn on Facebook's campaign budget optimization to let it automatically manage your investments.
Audience
For each ad set, you will select a target audience.
Once you are done allocating your budget, you will see the option to create a new audience.
However, you will be selecting a saved audience that you have created from a custom or lookalike audience.
Ad Placement
The final section is to select where you will be showing your ads. There are places on both Facebook and Instagram to place ads, therefore you have to select accordingly.
Like, if you want to display the ad on Instagram stories, then you should select it and exclude other options.
Despite all the personalization, Facebook recommends choosing automatic placements.
With this, Facebook will distribute your ad set budget across multiple placements that are based on their data.
We'd only suggest using automatic placements if you do not know what you are doing.
Step 6. Choose Your Ads Media
Once you create your ad set, it is time to start making the ad.
Facebook offers various ad formats, editing your copy, and choosing your media.
You will need to create an ad for many formats like stories, sponsored posts, etc.
Do not do it randomly, have a strategy when it involves creating multiple ads.
Essentially, your ads must accomplish four things:
Catch attention
Generate interest
Create a desire for your product
Drive action
Facebook Ads Best Practices
1. Embrace Retargeting
According to Mailchimp, 97% of website visitors leave to never come back. For instance, if you get 100,000, only 3,000 end up remembering you.
This is a very tragic result, considering the time and effort it takes to optimize a website.
However, with Facebook Pixel, you can retarget the 97% with ads.
With Pixel, you can target ads to people who've visited your site and never returned- it gives them another chance.
You simply need to go to the events manager page, and create a custom audience based on those who've visited your site- narrow them down.
Follow up by creating retargeting campaigns and increasing your ad performance.
Retargeting with Dynamic Product Ads
eCommerce businesses can leverage dynamic products for retargeting ads.
Simply link your product catalog with your Facebook account, and create a catalog of products for your account. This will allow you to sell products on Facebook and target specific products to users.
After connecting your catalog, you can create a campaign with "product catalog sales" and customize to whom you want to show your products.
Dynamic product ads can help promote all the products in your category to the right audience.
2. Don't Sell Products All the Time
We have been psychologically conditioned that advertisements are for selling products and nothing else. But that's not the truth.
In advertisement and marketing, the main objective is to take your prospect on a journey in order to convert them into customers. And everything is specifically designed to help them move forward in their journey.
This applies to Facebook ads as well- this is the reason for selecting your campaign objective and why there are various types of ads.
Your ads can be strategic towards ensuring a positive journey through the sales funnel where on the top of the sales funnel, the objective of the ad is to create brand awareness.
In the middle of the sales funnel, the ad objective is to generate qualified leads.
And at the bottom of the funnel, the objective is to generate customers.
3. Repurpose High-Performing Content into Ads
It doesn't matter if you have multiple communicative channels like a blog, social media, etc. only a handful of your content pieces will drive your results.
Therefore, there is an opportunity to repurpose your top-performing content pieces into:
An engaging video ad.
A video sales letter.
A lead magnet for your lead gen campaigns.
This is to send a message to your audience that has already worked on other platforms because it has a chance of increasing your response.
4. Get Granular with Hyper-Targeting
Getting good result from your Facebook ads depend on targeting your audience accurately.
You can get successful results through your ads if you are showing them to the right people, in the most granular manner.
Why? Because you will be getting higher conversion rates with hyper-targeted ads. There are four steps to this process of targeting your ads to the right audience in a granular way:
Research your customers.
Create a few buyer personas.
Gather many audiences.
Make your ads specific in terms of copy and images.
5. Analyze Your Relevance Metrics for Improvement
Facebook calculates the relevance metrics to understand and analyze if your ads are well-performing.
This is because high relevance correlates with high performance.
You need to check these relevance metrics.
Quality ranking

It compares the quality of your media (images, videos, photos) with today's standards and tells if you're above or below average.

Engagement ranking

It measures how your audience reacts to your ads with likes or comments and tells how much response you're getting.
Conversion ranking

It highlights how great your average conversion rate is in comparison with the rest.
This shows how relevant your ads are to your audiences according to the response such as a like, comment, or a simple click.
However, remember high performance isn't tied to relevance metrics because your objectives often rely on business models and goals.
6. Make Use of Automated Rules
You don't have to waste your time looking at your ad performance, thanks to automated rules.
In your ad manager, you can create these rules:
First, choose the ad set you want to apply the rule on and then the action you want to take.
After which, you should determine the condition and select how long the rule should run.
Some of the ideas for automated rules can be:
Increase your budget on ads that overperform, and when your cost per purchase is lower than expected.
Automatically pause ads when you spend too much without getting enough store purchases.
Decrease your budget on ads that are getting too burnt out (high frequency), so you can avoid investing too much on an ad set before its performance starts to decay.
The goal here is to help you manage a variety of ad campaigns without wasting time, thus allowing you to be more involved in the actual business.
7. Analyze Results and Keep Iterating
Most of the ad work on Facebook involves testing ads on audiences to understand what works and what doesn't.
And to understand this, you will need to measure results- you need to watch and analyze your metrics if you want to improve. Or else, it will be like throwing darts in the dark and hoping for it to land on the bullseye.
And that is why monitoring and analyzing your ad performance is essential for Facebook ads:
Image source
Analyze all the charts and multiple variables in the process.
To do this, you need to go to Ads Manager and click on "Campaigns", "Ads sets" or "ads"- depending on what you want to analyze.
Once you view the charts, you'll visualize the performance of your ads. You can view the performance, demographics, placements, or deliveries of the ads.
To ensure success, you need to have many iterations to understand how your ads perform. Therefore, optimizing your ad copy, your ad design, your selected target audience, the ad schedule as well as your ad sets.
Be mindful and do not iterate randomly- use your analytics to guide you.
Facebook Advertising Tools
There are various tools for Facebook ad-building available. They can help you build, test, and even schedule your ads.
Some of the most popular and preferred ones include:
AdEspresso
As one of the leading Facebook ad creation platforms out there, AdEspresso allows the creation of multiple variants for testing and that is why it is preferred.
They've added other features that the users love, such as:
Scheduling
Ad management
Tracking
Analysis
AdEspresso also integrates with various third-party platforms like AdWords, Mailchimp, etc.
Qwaya
A Facebook-focused platform, Qwaya allows users to create multiple ad variations as well as lets you schedule deliveries. Additionally, it also offers extensive analytics tools.
The platform also includes an ad rotation tool- this gives the user more control of the split testing and allows them to set up rules that will control and monitor your ad spend.
Canva
Canva is an image and graphics designing tool. It allows the user to design and create variations of images to test for an ad.
It has Facebook ad templates that can be used as the foundation. It also includes an in-built extensive image library that you can use for your ad designs.
Canva is an image builder that allows you to craft multiple variations of images to test. Though it is a general builder, it does have Facebook ad templates as part of its system.
Canva also includes an extensive image library to select and review compelling images for your ads.
Top Shopify Apps for your E-commerce Facebook Ads
Socioh:  Socioh helps e-commerce business owners advertise and scale on Meta. Customized product feed for Facebook is proven to boost CTR & ROAS. Custom campaign & budget recommendations based on your own data helps you run the most effective ads for your e-commerce store.

Orichi: This shopify app helps you create and manage Facebook pixel events for your e-commerce store. The app helps you fine tune your campaigns with accurate data and event tracking metrics that prevent you from losing money on facebook ads that do not perform as they should.
Adwisely: Adwisely is a Shopify app that lets e-commerce business owners create & manage automated Facebook, Instagram, Google & TikTok ads in few clicks. The app gives you ready-made campaign templates to help you create high converting ads for your e-commerce store. 
Scalify: Scalify is a The ad automation solution for e-commerce business  owners on Shopify to  launch better ads on Meta and Google. Scalify's advanced automation enables sellers to create 200 custom and lookalike audiences in seconds while creating their campaigns, and without having to create audiences in advance.
Optily: A shopify app that offers e-commerce sellers AI based solutions to increase sales and ROAS on Google Ads and Facebook ads. Optily helps sellers analyze and optimize digital ads including shopping ads. The Actionable insights gathered and budget recommendations are delivered to the dashboard automatically for adsets and campaign management.
Zoex: Zoex is a Shopify app for e-commerce business that helps maximize data usage & increase your profit through e-commerce marketing and promoting app. Zoex gives you more context on what ads, products, and channels to focus on based on our metrics. 
Retargeting Biz: Retargeting Biz is an app for Shopify store owners who seek to strengthen their marketing strategy and reach goals in no time.The app helps sellers to engage with their customers across all relevant marketing channels, save valuable time through automation and auto-generated content, and launch campaigns more targeted than ever before!  
AdRoll Marketing & Advertising: AdRoll retargeting ads helps e-commerce business owners find shoppers who previously visited their shopify site and bring them back to purchase again and again. With help of data and machine learning, the app retargets future shoppers on their favorite websites, mobile apps, social media platforms and in their email inboxes — personalizing message with dynamic images of the products they've previously engaged with. 
Conclusion
The social media platform, Facebook offers you all the necessary tools to achieve success. All you need to do is have the time and patience to understand how it works and get the experience.
Once you get a grip of it and your ads catch the attention of your audience that entices them to engage, these Facebook Ads will become a high-ROI channel for your that accelerates your business growth exponentially.
However, do learn how to handle Facebook ads properly, especially if you are new to digital marketing and the eCommerce space- you may not be able to afford to lose too much on your first ads.
Conclusively, Facebook's system is rewards-based, and those who can successfully personalize their user experience with hyper-targeted ads without them being a source of irritation can get positive results.
So if want to start, do not hesitate. Have patience and start practicing!