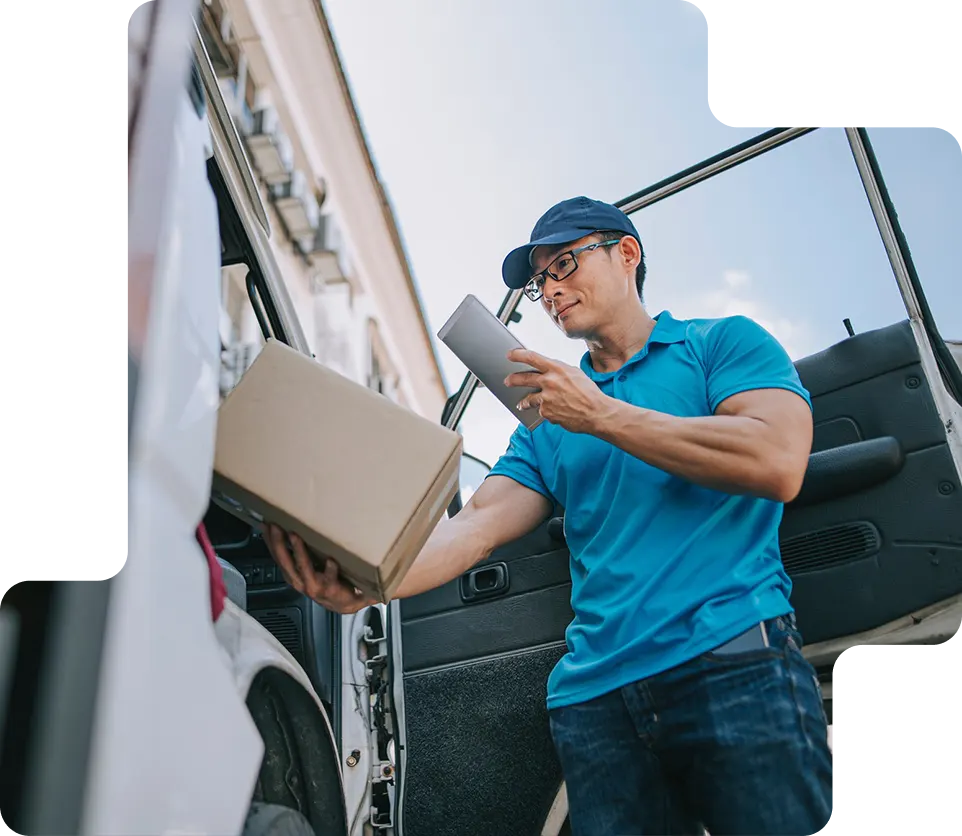 Elevate Your Business: Choose the Top E-commerce Platform in Singapore!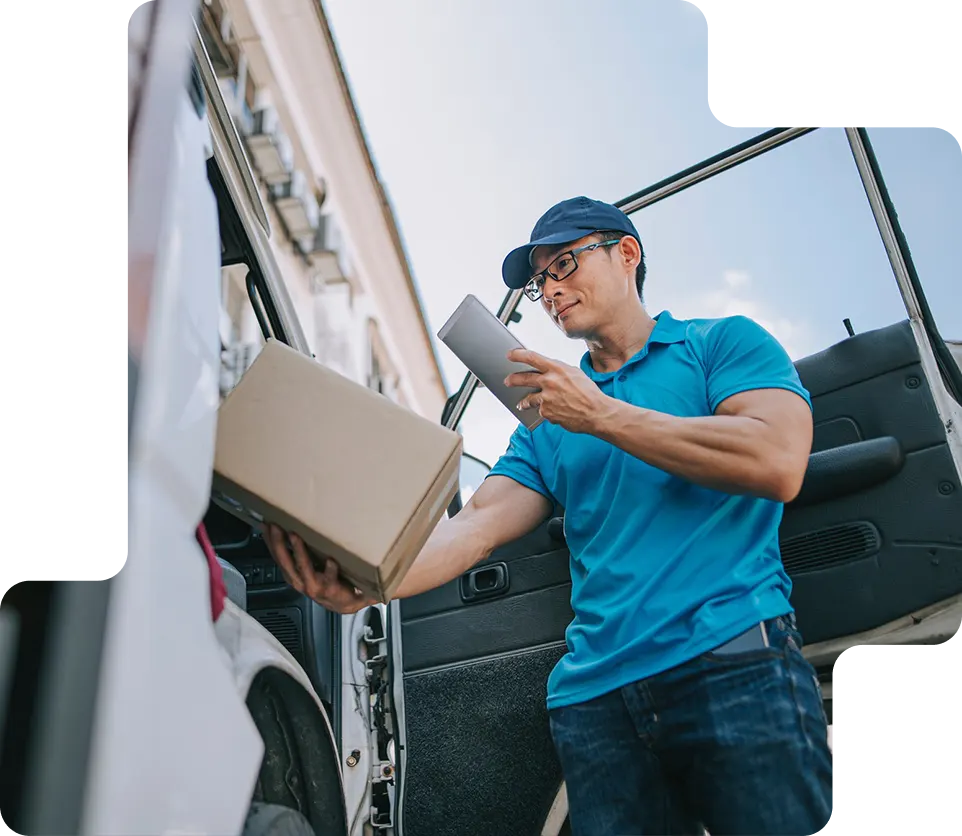 Are you an e-commerce business owner in Singapore looking for a breakthrough in the competitive digital marketplace? The key to your success is customer satisfaction, which is directly influenced by your e-commerce fulfillment process. Refrain from letting subpar e-commerce platforms impact your customer journey and limit your growth potential.
Singapore's e-commerce market is booming, with a projected worth of US$10.7bn in 2025, according to GlobalData. The rapid growth can be attributed to increased consumer demand and spending, government support, and buyers' growing preference for online shopping. But running a thriving business in this landscape can only be challenging with a solid team of partners and suppliers to support you.
Enter Locad – your go-to solution and seamless e-commerce platform. Our expert team is here to handle your e-commerce logistics process so you can focus on what matters most: your customers. With Locad, you can ensure a consistently excellent experience for your buyers as we prioritize maintaining high standards in managing your products. Stay ahead of the competition and scale your e-commerce business in Singapore with the unparalleled support of Locad.
Look No Further - Try Singapore's Best E-commerce Platform!
Why settle for anything less than the best? With top industry experience, Locad is the optimal choice for all your e-commerce needs in Singapore. We pride ourselves on providing cutting-edge solutions that cater to your customer's requirements, ensuring timely and efficient deliveries that will delight your clientele.
Choosing Locad not only saves you time but also significantly cuts down on expenses, giving you the competitive edge you need to excel in the thriving e-commerce market. Let us handle your logistical concerns so you can focus on growing your business and satisfying your customers. Partner with Locad today and elevate your e-commerce experience to new heights.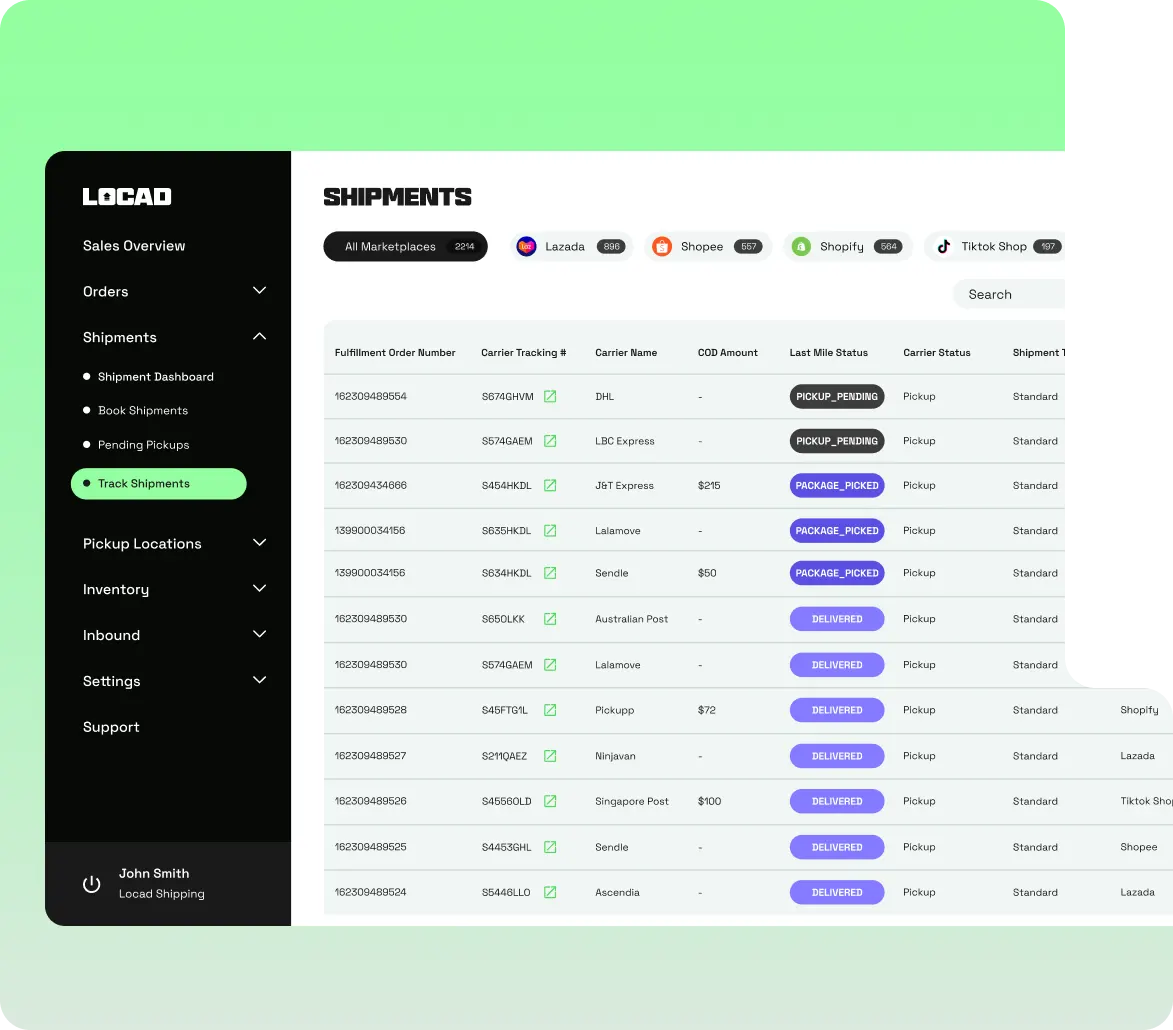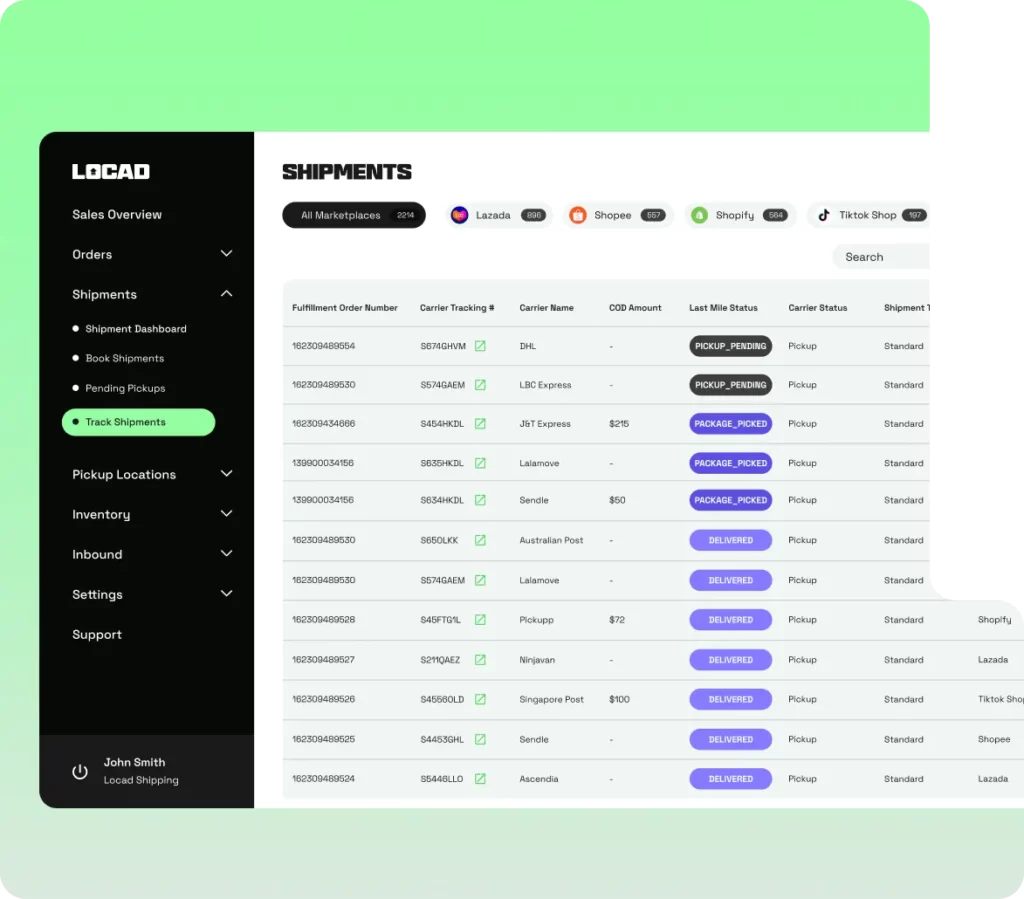 At Locad, every e-commerce business has distinct needs and hurdles to overcome. This is precisely why we provide bespoke solutions, catering to businesses of all sizes, from budding start-ups to established enterprises. Our state-of-the-art technology empowers you to streamline your operations and maximize efficiency, giving you the edge in a competitive market. Our team of logistics professionals is committed to delivering exceptional customer service and support, allowing you to focus on expanding your business with confidence. Partner with Locad's ecommerce platform and discover how our tailored services can transform your operations and drive success.
Elevate Your Business with Locad: The Top E-commerce Platform in Singapore
Enhance Customer Experience: Trust Locad, a reputable Singaporean e-commerce 3PL provider, to upgrade your customer experience. With our expertise and cutting-edge technology, we ensure accurate order processing and prompt deliveries. Happy customers are more inclined to leave positive reviews, refer your business, and become loyal patrons, ultimately driving revenue and growth.
Slash Your 3PL Costs: Outsourcing logistics to an expert platform like Locad gives you access to specialized knowledge in the logistics sector. This allows for better deals, a broader range of services, and an extensive network, resulting in substantial cost savings. Reinvest in other vital areas of your business and watch it flourish.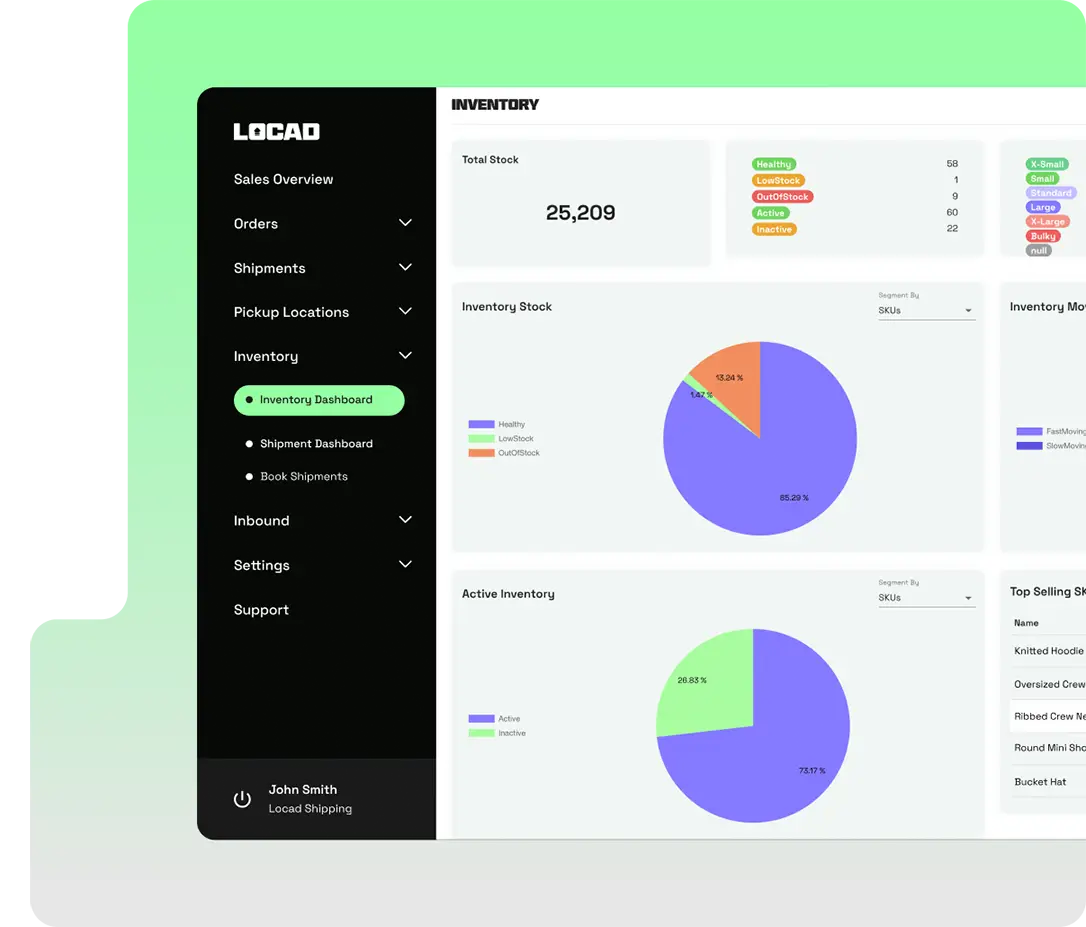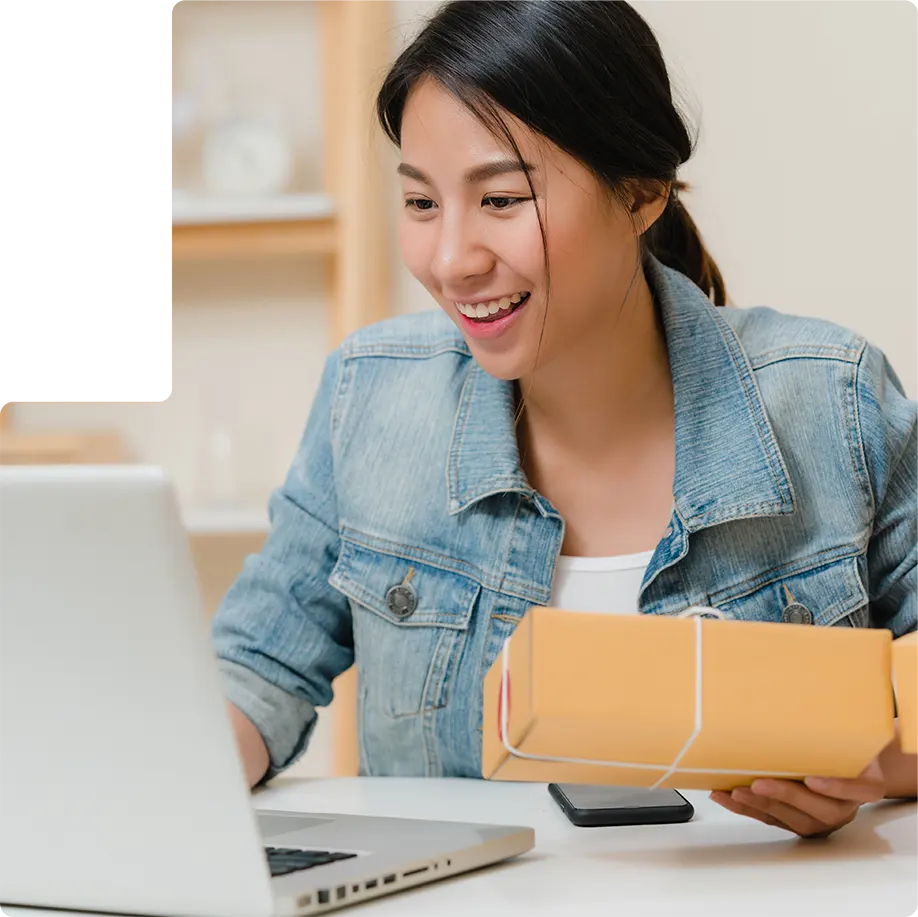 Go Global with Confidence: Expand your reach with a professional Singapore e-commerce platform partner like Locad. We help you tap into new markets by maintaining inventory and offering region-specific expertise. Offer your products worldwide and boost your revenue and growth. Additionally, we'll guide you through complex international regulations and shipping requirements, simplifying market entry.
Boost Customer Loyalty: Satisfied customers are more likely to become loyal and refer your business to their network, fueling organic growth. By partnering with a reliable 3PL company like Locad, you can guarantee top-notch service and products, increasing customer satisfaction and loyalty.
Access Top-tier Expertise: Locad's highly skilled specialists handle all aspects of your logistics operations, from inventory management to order processing and shipping. Leverage the latest technology and tools to optimize your processes and enhance efficiency. Collaborate with a dependable e-commerce platform company like Locad, focusing on business growth while leaving logistics to the experts.
Subminimal partnered with Locad to increase the speed of deliveries in Singapore by 150%
Dominic Symons says, "Outsourcing logistics to a 3PL (Locad) – to me, that's a given. In the same way that I would manufacture with only qualified factories. There is a need for speed, and that's super important."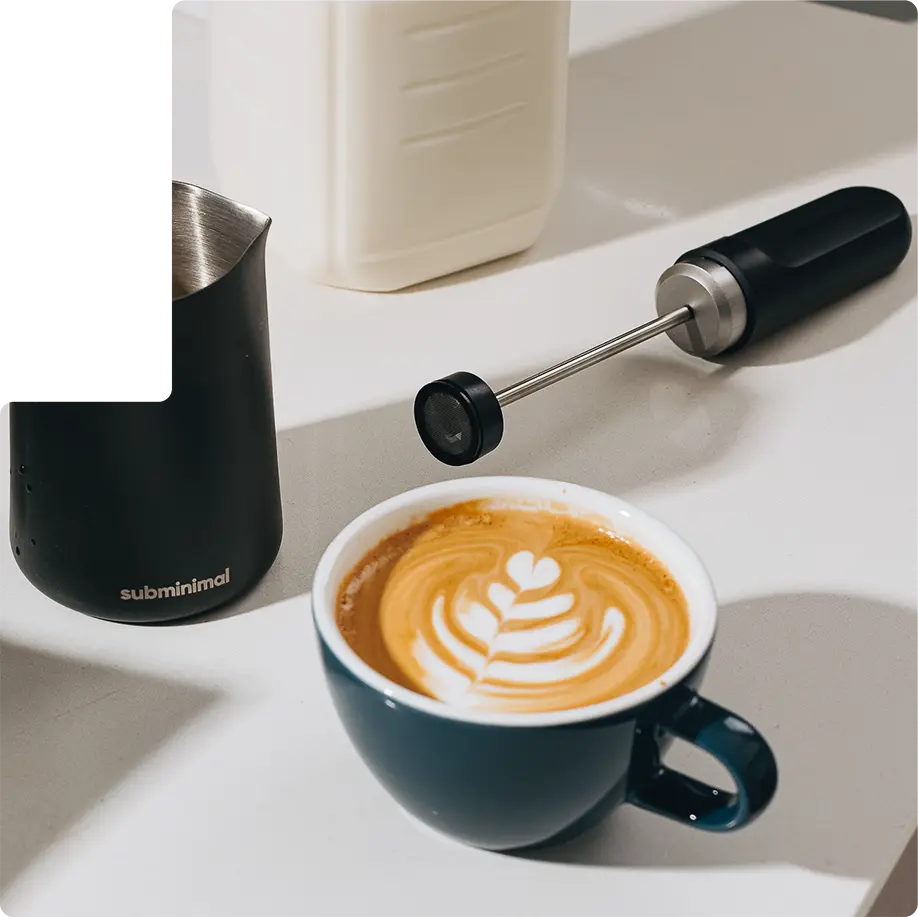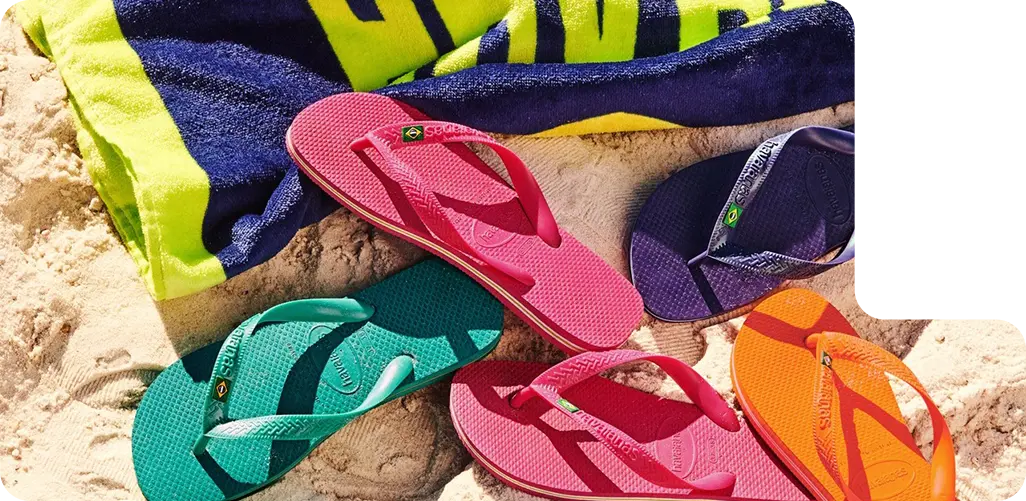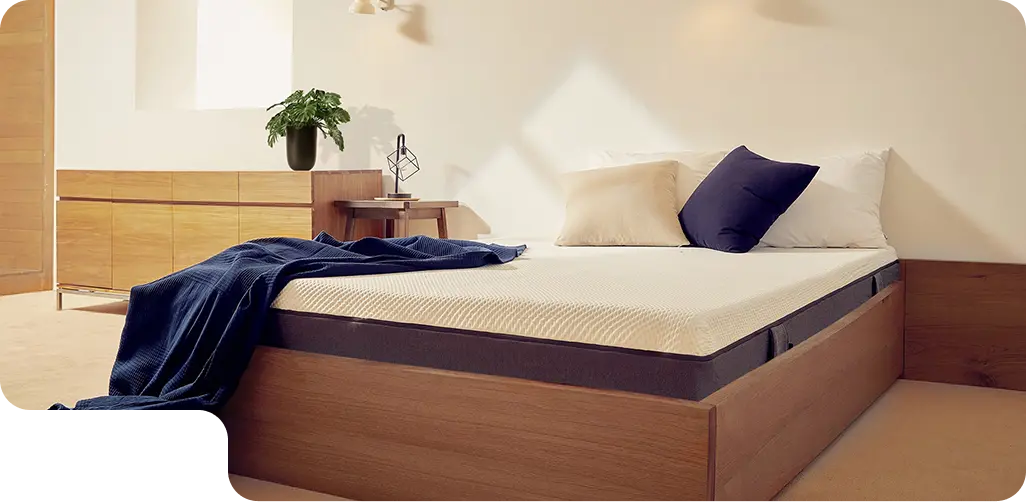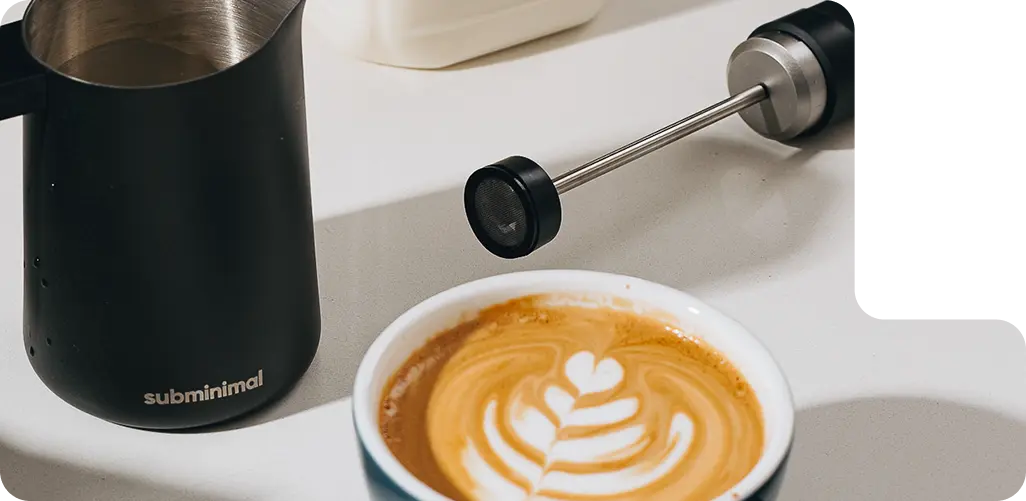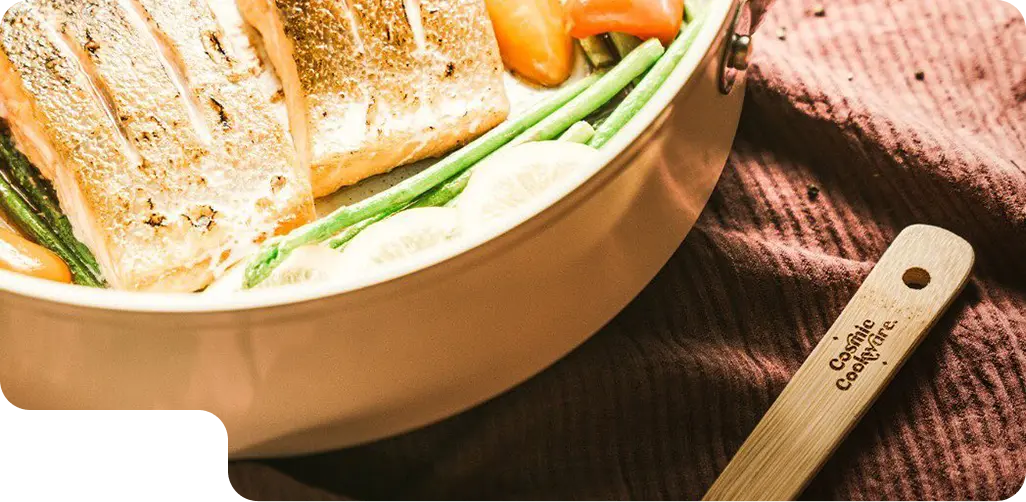 Why Outsource Your Business Needs to an
E-commerce Platform in Singapore?
Save Time and Resources
Running an e-commerce business in Singapore demands significant time, effort, and resources. By delegating your logistics needs to a company like Locad, you can conserve time and resources, enabling you to focus on other crucial business aspects such as marketing, product development, and customer service.
Easily Scale Your Business
As your business expands, so do your logistical requirements. Outsourcing your fulfillment needs allows you to grow your operations seamlessly without the stress of managing additional resources to meet increasing demand.
Deliver Superior Customer Experience
A key factor influencing customer loyalty and retention is their shopping experience. By collaborating with an expert e-commerce platform in Singapore, you can ensure that your customers receive their orders punctually and pristinely, enhancing satisfaction and fostering loyalty.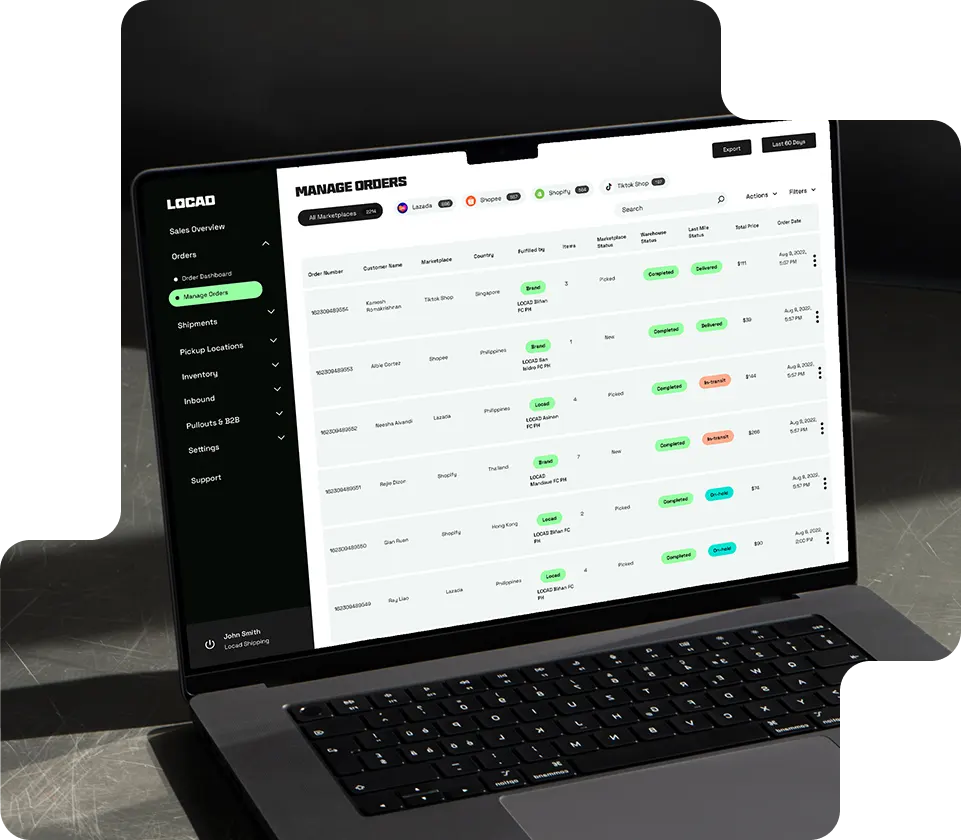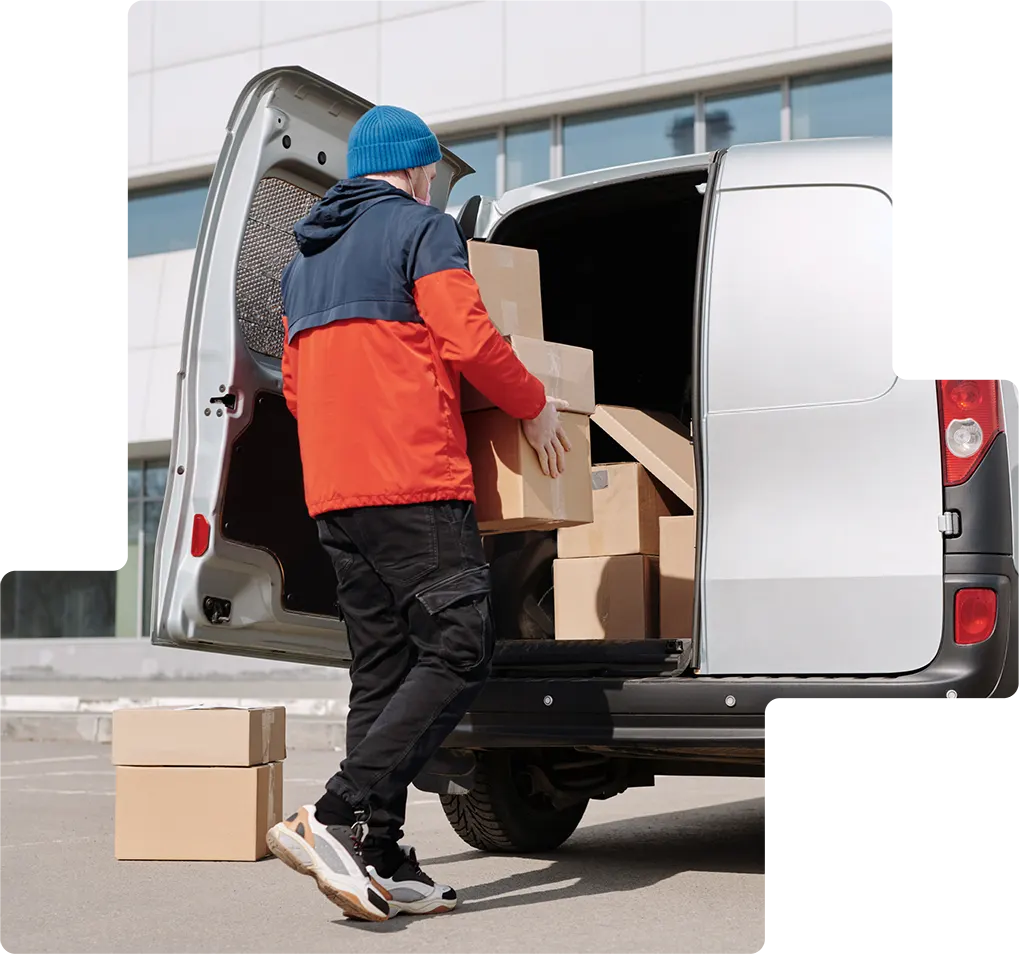 Try Locad: Your Ultimate E-commerce Platform in Singapore
Are you seeking a reliable way to distribute your goods far and wide across the bustling landscapes of Singapore? Let your search end here as we introduce you to Locad – Singapore's ultimate e-commerce platform provider.
As a trailblazer among Singaporean e-commerce companies, Locad partners with the most reliable shipping carriers you know and trust to guarantee smooth and efficient deliveries.
But why stop there? Locad offers so much more to support your business. Here are a few reasons that make us your go-to logistics partner:
A trusted name in Singapore and throughout the Asia-Pacific region, we bring unparalleled expertise in third-party fulfillment.
We cater to businesses of all sizes with flexible services, storage, and shipping costs that suit every budget.
Our cutting-edge warehouse and logistics centers ensure a seamless selling experience for you and your customers.
We're well-connected across Singapore, enabling the fastest delivery times to keep your customers delighted always.
Choose Locad as your e-commerce platform partner in Singapore and witness your business reach new heights.
Join 100+ fulfilled businesses and start your journey
Partner with Locad To Stay Ahead in Singapore's Dynamic E-commerce Market
By collaborating with the ideal e-commerce platform in Singapore, your business can maintain a competitive edge in this ever-evolving market. Locad has already gained the trust of numerous companies nationwide with its outstanding services. Join forces with us, and we'll make certain you have the time and resources to concentrate on expanding and refining your business. Experience the Locad difference and thrive in Singapore's bustling e-commerce landscape.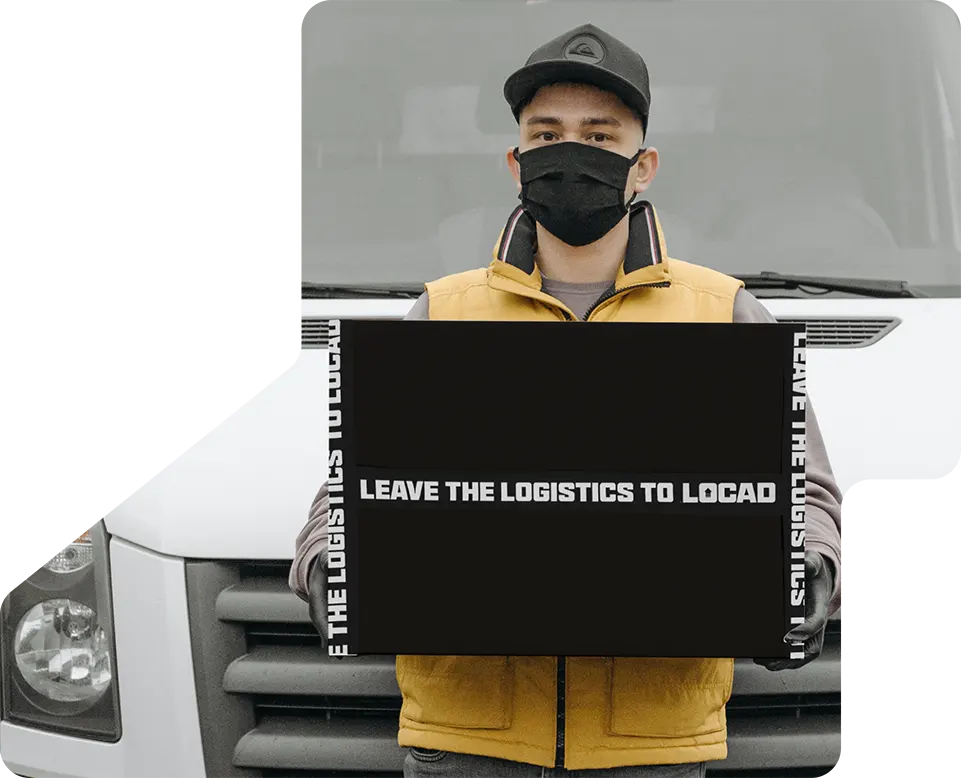 Achieve Unparalleled Success with Locad!
Singapore's Top E-commerce Platform at Your Fingertips!
As an e-commerce entrepreneur, outpacing the competition is vital for prosperity. Locad delivers prompt, versatile, cost-effective solutions in Singapore, propelling your business to new heights. With logistics challenges off your plate, you can confidently rely on a trusted partner like Locad to manage your operations seamlessly. Experience the benefits of an exceptional e-commerce platform and watch your business soar with Locad.
Experience the Best Singaporean E-commerce Platform with a Powerful Supply Chain Overview
Effortlessly integrate with the Locad Control Tower, offering a comprehensive view of your products as they advance through the fulfillment process. The efficient Locad system empowers your business by
Providing real-time tracking of stock levels and inventory,
Delivering data on stock movement to inform smarter business decisions
Ensuring seamless handling of every SKU for effortless pick, pack, and shipping from the fulfillment center,
Offering a detailed overview of the fulfillment status for each product
With the Locad Control Tower, you can monitor the entire fulfillment process, giving you instant access to an overview of your sales whenever you need it. Stay ahead with Locad's superior e-commerce platform in Singapore.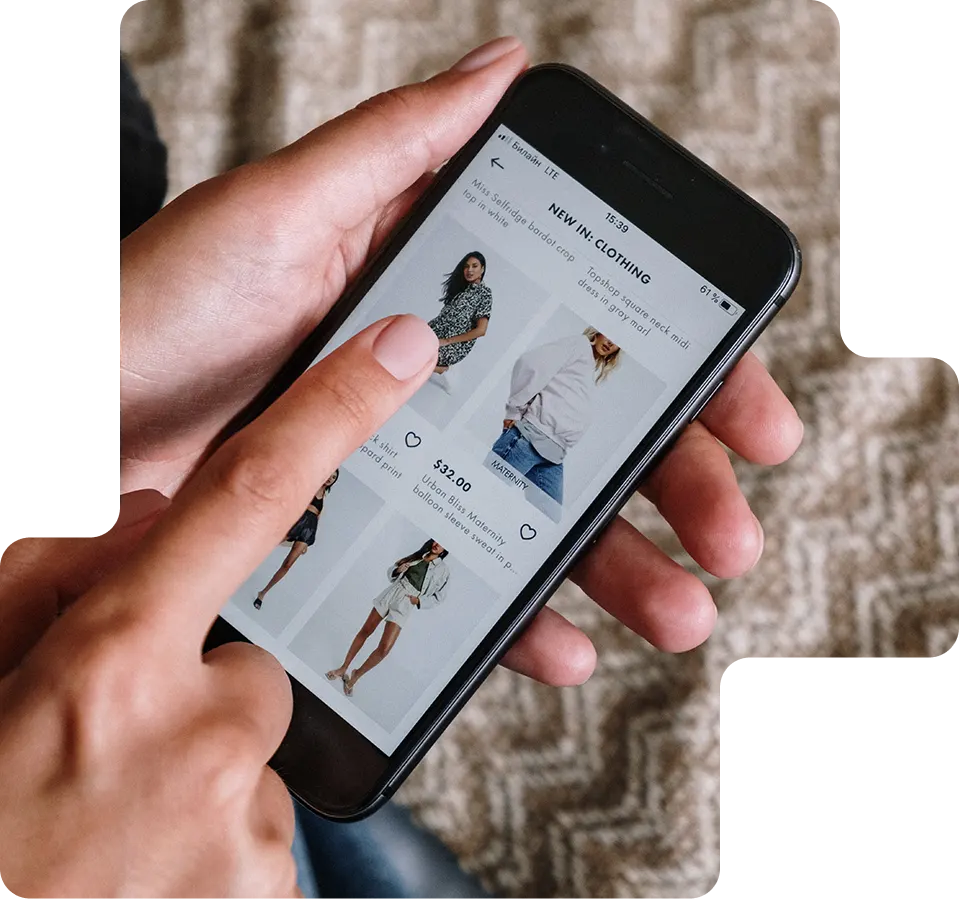 Leverage Multi-Channel Fulfillment for Greater Success
Expand your e-commerce business effortlessly by leveraging Locad's multi-channel e-commerce platform. Our platform integrates seamlessly with various marketplaces, ensuring you can sell your products across multiple channels without hassle. By partnering with Locad, you can:
Manage inventory and order fulfillment across multiple channels with ease
Centralize and automate your fulfillment processes, saving time and resources
Access valuable insights and analytics to optimize your sales strategies
Ensure consistent customer experience across all channels
Streamline your business operations, allowing you to focus on growth and expansion
Experience the convenience of Locad's multi-channel fulfillment and watch your e-commerce business thrive in Singapore's competitive landscape.
Effortless Growth with Singapore's Premier E-commerce Platform
At Locad, we're dedicated to providing every client with a seamless, hassle-free experience. Our mission is to simplify the lives of our Singaporean customers by delivering top-notch services that help you sell multiple product lines across various channels while automating the picking, packing, and shipping of your daily orders. Here's how we achieve this:
A dynamic warehouse management system that offers an end-to-end view of all goods
A real-time dashboard for tracking the journey of every order
A team of seasoned professionals committed to handling each item with utmost care
Customized packaging services tailored to your specific needs, available upon request
Locad is the leading service in the market, excelling in professional packaging and ensuring timely deliveries. Moreover, we take care of returns and refunds, providing peace of mind and allowing you to focus on growing your business.
Choose Locad for a truly effortless e-commerce experience in Singapore!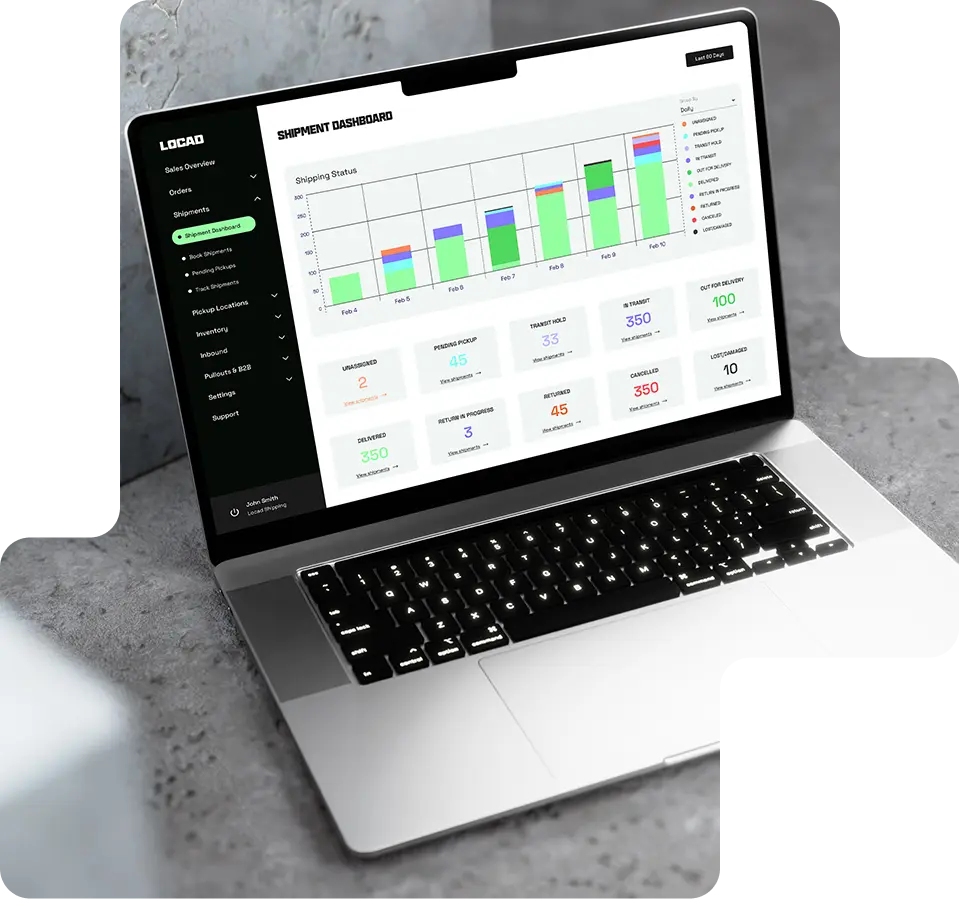 Check out Locad's 3PL benefits for Singapore businesses
Streamlined Logistics
Experience the Locad advantage as we expertly handle your e-commerce fulfillment, allowing you to concentrate on growing your business.
Flexible
Contracts
Enjoy custom-tailored partnerships that cater to your requirements. Choose the collaboration duration that best suits your needs, ensuring convenience and satisfaction.
Competitive Shipping Rates
Work with familiar courier partners and access all shipping rates in one location. Easily find the best courier services across Singapore.
Singapore's Premier
E-commerce Platform is Just a Click Away!
With Locad's unmatched industry knowledge, we're ready to take your e-commerce business to new heights while providing a memorable experience for your customers. 
Among Singapore's numerous third-party logistics companies, we are confident that Locad's exceptional service is the perfect fit for you and your business. Join forces with us, and together, let's catapult your e-commerce venture to success.
Request a quote
Can Locad handle fulfillment and shipping only for specific SKU's in my marketplace?

Does Locad fulfill perishables?

Does Locad support Cold Storage for my products?

Can I ship my products internationally with Locad

Does Locad fulfill items of all sizes?

Does Locad support Shopify, WooCommerce, Lazada, Shopee, Zalora and Tiktok ?

Does Locad conduct stock takes/cycle counts?

Can I visit Locad's 3PL warehouse to check my products?

Does Locad fulfill both retail store and e-commerce deliveries?

Does Locad have returns/reverse logistics services?

Does Locad use Unbraded poly mailer or carton boxes for packing?

Does the Locad perform address verification?

Can Locad ship to no-go zones like army camps?

Can I recall or change the address on a package that shipped?

Will Locad carriers provide tracking information?

Can Locad help me manage inventory across multiple channels?

Does Locad resolve a Stock/Inventory mismatch?

Can Locad help me with data on the sellable stock for a particular product available on various marketplaces?

Can I set buffer stock on Locad for a particular product?

Does Locad's system let me view just my recent orders?

Is real time in process stock tracking available with Locad?