In order to make their website seamless, many e-commerce businesses in Singapore integrate technologies and digital tools to make it perfect. Entrepreneurs are in the race to find the best Saas (software-as-a-service) platform to transform their ordinary websites into powerful and functional ones. Most of them consolidate 'tech stacks' into their platform that suits their business needs.
The need for developing a tech-savvy website for small entrepreneurs is justified, for nearly 93% of the country bears smartphones, which automatically makes them surrounded by technology. Building a website that gives customers the best possible experience would be a smart move. But before diving deep into the technological aspects, here's a glimpse of the basics of e-commerce tech stack.
This article will look at the importance of tech stack and how you can build your own website by using some essential plugins.
What is a Tech Stack?
A tech stack combines different digital tools and technologies to build your website or an application. These tools complement each other and work together to optimize additional features such as sales, marketing, customer services, payment processes, fulfillment, and many other things.

A tech stack is also known as a 'solution stack', typically consisting of programming languages, a database, front, and back-end tools, frameworks, and all the different kinds of things. But how important is the tech stack for your business? Let's find out.
Importance of a Tech Stack for E-commerce Business
As you may know, the tech stack is extremely important for your e-commerce business as it forms the backbone. E-commerce entrepreneurs have loads of options to choose from when building an e-commerce tech stack. Some reasons why tech stack is probably the best approach to incorporate into your e-commerce are-
Different choices within budget:
Numerous tools are available under a tech stack with at least 3-5 tools per your needs. You can select by evaluating your operations' size and incorporating them into your website. The heavy tools don't cost much, but you can still consolidate the tech stack within your budget. Different plan tiers and solutions have different rates.

Compatible with your business:
The digital e-commerce tools give you a space to combine, plug and play from multiple solutions available on the table. You can check the compatibility of a particular tool with your digital ecosystem and integrate seamless data quickly and reliably.

Comprehensive:
While it looks like you have to be tech-savvy to deploy the tech stack into your business, it's actually not that complex. It gives you 'user-friendly' tools that are tailored specially for new merchants. You can install, set up, and use that tool. If you're still confused about how it works, you can watch easy tutorials and FAQs on the platform that solve all your doubts.

Customer support:
Tools available on the tech stack are also tailored exclusively for customers. You can align the solutions with the objective of your business and can also incorporate channels like email, phone, or live chat into the website. Use this function very smartly to build an excellent customer experience. You must have an instant solution at the time when issues arise.
Best E-commerce Website Platforms
There are loads of different platforms available to build a robust website for your company. These platforms are also called 'hosting platforms' that allow you to create an e-commerce store of your choice even if you don't have all the coding experience.

These hosting platforms offer website hosting, security services, and payment processing. Although there are hundreds of options available in the market, here are some of the best you can consider
Shopify:

One of the most prominent hosting platforms present across all of South-East Asia. It is one of the top choices for Singapore e-commerce entrepreneurs with online stores. This Canadian-based multinational company creates attractive online stores for e-commerce business owners in the easiest way possible. You have various templates to choose from and other additional design elements that make this an absolute go-to platform.

The application features competitive fulfillment offers and shipping rates compared to other shipping companies. It gives you a perfect mobile-friendly website, and entrepreneurs can also choose from thousands of third-party app integrations. The two USPs of this platform are- 24/7 live customer support and integrated payment processing.

BigCommerce:

Another most recognizable web development platform is BigCommerce, allowing users to create their own customizable online store within a no-code environment. It offers a suite of web hosting services consisting of site security and payment processing. This potent and valuable e-commerce platform is based on the SaaS model (software as a service).

What makes this platform different from Shopify is a long list of built-in sales features that don't require further installation. Another feature that makes it unique is no transaction fees, regardless of your chosen plan.

It allows you to add an unlimited number of product variants with a wide range of sales features.

WooCommerce:

Another platform that has made it to the list is WooCommerce, an open-source e-commerce plugin for WordPress that also comes with Bluehost hosting plans. It has the magic to turn your ordinary WordPress blog into a full-fledged e-commerce store, making it a popular choice in Southeast Asia.

WooCommerce is probably the best solution for people looking for rapid formation and expansion of their online store. It also has an extension store, where you can find a wide range of third-party developers who create extensions for WooCommerce.

WooCommerce hosting by Bluehost comes with the following features:

Online Store (Website + Blog)
Email Marketing
Unlimited Products
Customer Product Reviews
Website Traffic Analytics
Unmetered bandwidth
Domain privacy & Protection
Multiple caching layers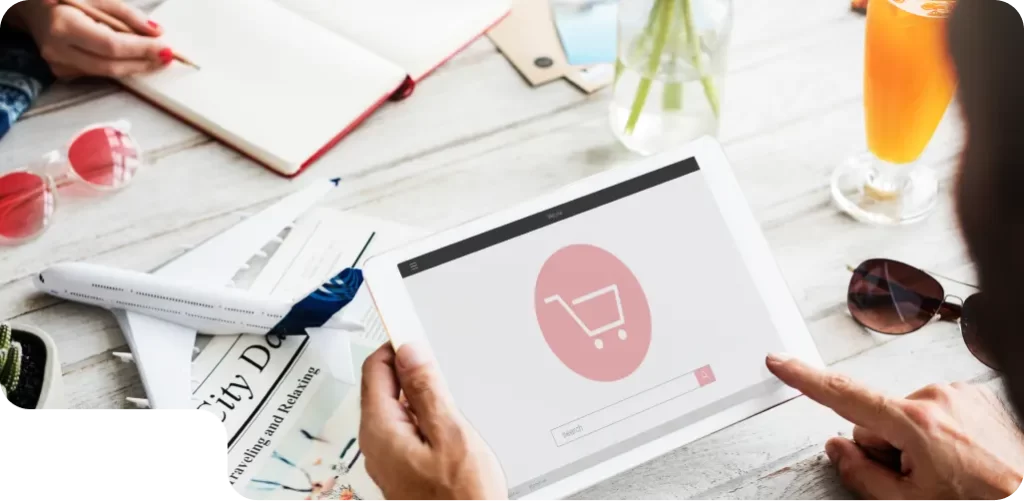 Best Add-ons for E-commerce Site
Easy Digital Downloads (EDD)
It gives you the option of selling digital products on WordPress. Its features focus more on digital sales, and the interface is clean. If you're planning to sell eBooks, PDF files, or audiobooks, then the EDD platform is for you.

The extension library is filled with loads of add-ons. Hence, you can create advanced digital stores. Some prominent features of EDD are:
Payment flexibility: Customers can pay by any means they want. It offers both options of credit/debit cards as well as the payment applications such as GooglePay, ApplePay, etc.

Complete shopping cart: It allows the customers to purchase multiple downloads at once using a shopping cart system

Discount codes: Entrepreneurs can easily create discount codes that encourage customers to buy more items

Download activity tracking: You can track the downloading patterns of your customers, what is being downloaded the most, at what time, and even the IP addresses of all the purchased and downloaded files.
Cart66
Cart66 gives you an all-in-one WordPress Shopping Cart, considered a smart platform for everyone. Cart66 provides solutions to sell physical and digital products, subscriptions, services, memberships, donations and more. This Singapore e-commerce platform has taken a slightly different route to free the site from overcrowded add-ons.

The carefully picked e-commerce features ensure the site's smooth functioning. It is effortless to configure and has a solid niche. This plugin is more apt for entrepreneurs looking for a complex e-commerce system. It gives you the option to choose between premium and free.
Best Bundling Add-on
Ecwid
This is probably one of the best options for entrepreneurs as it goes with any kind of website. It is a cost-effective add-on that gives you some very good options compared to other plugins. It comes with an affordable monthly plan. Not only that, it offers up to 10 different products for free, including some core products, such as adding new sales channels, automated marketing, subscription feature, language detection, and many more. This platform comes with a beautiful interface and installation process.
Payment Add-on
Square
This platform offers e-commerce and in-person payment processing solutions. It is known for point-of-sale devices and works very securely. It can be integrated into your online store, which allows easy payment methods. Square supports 24/7 live customer support.
Security Apps
Securing your website from online malpractices is not an easy task. It is one of the most crucial plugins you have to install into your platform under any circumstances. Although there are a number of different add-ons available for your website, some of the best among them are-
WebARX
This plugin is best known as a web application firewall that automatically updates to avert plugins. It is easy to integrate into a short time frame. With WebARX, you can block malevolent bots and hacking attempts on your website, apart from malware infections. It safeguards your website against brute-force attacks.
Marketing Solution
Klaviyo
One of the best marketing solutions available for entrepreneurs is a SaaS-based solution, Klaviyo. A solution that automates the journey of creating and managing hectic emails and SMS campaigns.
You can customize the campaigns as per your choice and integrate them into your pre-planned email and SMS campaigns. It provides various pre-built email workflows to choose from and presents a detailed analytics dashboard for key campaign data at a glance.
Attentive
Like Klaviyo, Attentive is also an SMS and email marketing platform for e-commerce that helps store owners expand their subscribers' bandwidth. It engages with your subscribers' list in a more personalized manner by enhancing segmentation and targeting customers. It strategically guides you through optimizing your campaigns in more effective ways.

This all-in-one SMS and email marketing solution allows you to build sign-up units for your websites, social media platforms, product packaging, in-person marketing initiatives, and beyond.
Customer Rating and Review
Google Analytics
This is the most widespread and recognizable platform used worldwide. This free analytics service extended by Google provides real-time insights about your website. With this tool, you can evaluate the traffic coming on your website, how much time is being spent by users, the elaborative demographics of your visitors, and so on.

It is one of the best tools to read your customer's mind and gives you a handful of customer data with insights. Google Analytics can be connected to any e-commerce platform and offers an incredible range of integrations. 
Technology Stack Consolidation Softwares For Ecommerce Sellers
Some popular technology stack consolidation softwares for e-commerce sellers include:
Shopify: Shopify is a leading e-commerce platform that offers a wide range of features, including a shopping cart, payment processing, shipping, and marketing tools. Shopify also offers a variety of integrations with other software solutions, making it a good option for businesses that want to consolidate their technology stack.
BigCommerce: BigCommerce is another leading e-commerce platform that offers a wide range of features, including a shopping cart, payment processing, shipping, and marketing tools. BigCommerce also offers a variety of integrations with other software solutions, making it a good option for businesses that want to consolidate their technology stack.
WooCommerce: WooCommerce is a popular WordPress plugin that adds e-commerce functionality to WordPress websites. WooCommerce is a good option for businesses that already use WordPress or that want a more customizable e-commerce platform.
Magento: Magento is a popular open-source e-commerce platform that offers a wide range of features and customization options. Magento is a good option for businesses that need a highly customizable e-commerce platform or that have a large volume of sales.
Salesforce Commerce Cloud: Salesforce Commerce Cloud is a cloud-based e-commerce platform that offers a wide range of features, including a shopping cart, payment processing, shipping, and marketing tools. Salesforce Commerce Cloud is a good option for businesses that need a scalable and reliable e-commerce platform.
Conclusion
Your e-commerce online store along with powerful tech integrations can elevate customer experience and boost engagement rates. Understanding what Singapore e-commerce shop, and their shopping patters help you figure out the best tools you need to build a comprehensive tech suite for your e-commerce website.