Singapore is known for its e-commerce sector because of its variety of products and services catering to Singaporean citizens. The wave of e-commerce in the world started in the mid-1990s, and afterward, many companies took the lead. If we talk about the rise of e-commerce in Singapore, it started in 2011 and has only gone uphill. Especially after the COVID-19 surge, online business shot up to unimaginable heights.
Today, the total revenue of e-commerce business in Singapore is approximately US$7.29 billion, making it one of the world's most booming e-commerce arenas. Let's take one step back and look at the significant Singapore e-commerce firms that made this dream come true. There are thousands of e-commerce companies present in Singapore, with nearly 3 million e-commerce users.
This article will take you through the best e-commerce platforms specializing in different features.
Best E-commerce Platforms – List out All the E-commerce Platforms
There are numerous e-commerce companies in Singapore, so getting lost in the choices is easy. The country is not limited to just one or ten different companies but thousands of big and small firms available for the citizens.

If you're picky about your liking, you may ask yourself these questions:
– What if I want just to sell the product?
– Which e-commerce would be the best for marketing?
– Which e-commerce would give me the precise value for money?
– What if I want all the features in one place?
Well, amongst loads of choices available to you, we have listed some of the best e-commerce platforms you can choose based on your requirements. These are-
Shopee
Lazada
Qoo10
Shopee
Carousell
EZbuy
eBay
WooCommerce
BigCommerce
And the list goes on.
Best for Sales Features
This e-commerce platform is tailored especially for those entrepreneurs whose primary focus is to reach millions of customers. The platform that specializes in sales is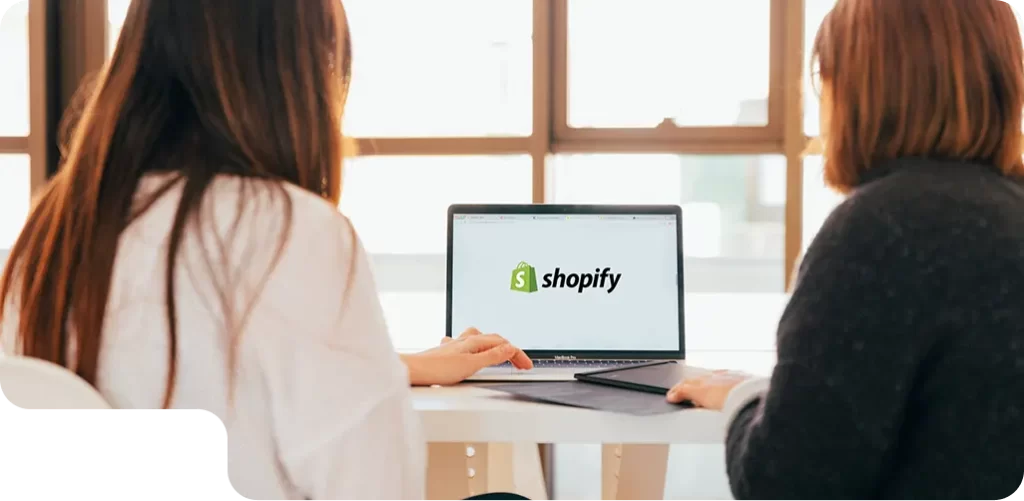 Shopify
Shopify is a Canadian multinational company. It is considered one of the best platforms to make your e-commerce business. It is an online store based on the retail point-of-sale system.
A comprehensive platform that allows both online and in-person selling and buying of products. Sellers can do more than just sell their products on this platform. This application serves fulfillment offers along with shipping rates that are thoroughly comparable with other shipping carriers.
Besides that, it also offers email marketing services, abandoned cart recovery, native tools, and so many other things for its retailers. Shopify is one of the best sites to build your e-commerce firm, especially for newcomers.
Best for SEO and Marketing
E-commerce services also cater to entrepreneurs who want to build their SEO and marketing. These platforms are-
Woocommerce
It is a prominent tool, especially for small businesses that want to sell their product online. It was initially launched as a blogging website which has now transformed into a full-fledged website builder that lets you sell online.

It is an open-source e-commerce plugin for WordPress that comes with Bluehost e-commerce hosting plans. It is designed to facilitate selling, shipping, order processing, payments, and many more.
WooCommerce hosting by Bluehost comes with the following features:
-Online Store (Website + Blog)
-Email Marketing
-Unlimited Products
-Customer Product Reviews
-Website Traffic Analytics
-Unmetered bandwidth
-Domain privacy & Protection
-Multiple caching layers
If you have the technical skills to make your own website, then this platform is for you. Similar to Shopify, it gives you more than 6000 third-party plugins to choose from that give you the space to expand your functionality. Most importantly, it is a budget-friendly technical platform that you won't find anywhere. The average price is $30 per month or $120 per year.

BigCommerce
It is an extremely powerful and valuable e-commerce platform based on the SaaS model (software as a service). It serves loads of services to small entrepreneurs. The platform is well-suited for individuals who want some technicality in their business. The company includes online store formation, search engine optimization, hosting, and marketing, a stop destination for technical resources.

BigCommerce also has specialized features for international entrepreneurs, mainly for SEO and multi-channel selling on social media and the third-party marketplace. It sells more with channel integrations like eBay, Facebook, etc. It also offers exceptionally affordable payment processing rates with multiple payment options.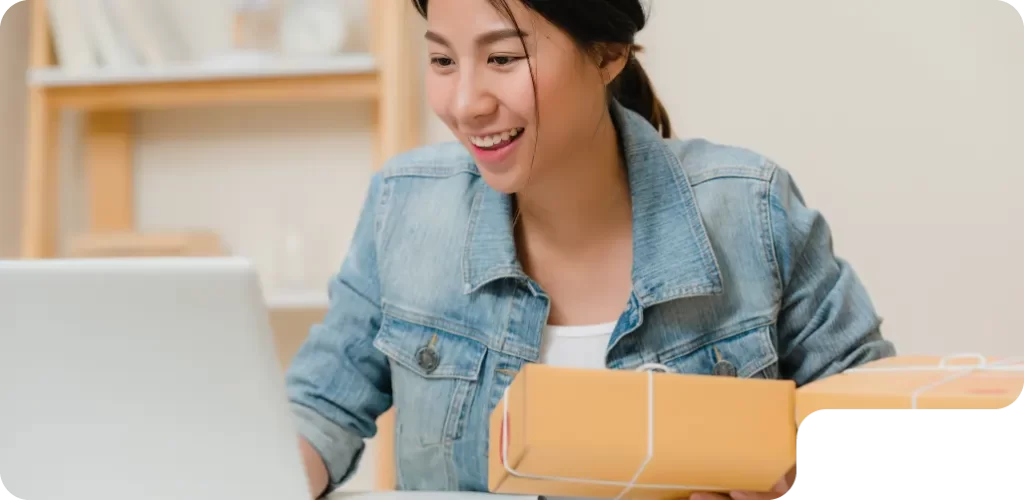 Best for Multichannel Selling
Out of a bunch of multichannel selling, some of the best platforms are-
Carousel
It is a mobile application that allows you to both buy and sell online. It is one of the biggest and most famous e-commerce platforms in Singapore. It facilitates peer-to-peer transactions and is one of the most accessible apps. The application even allows merchants to track their progress in the sale process without handling complex logistics and statistics.

There are different sections available on the application and on the website: cars, home services, property, computers & tech, mobile phones & gadgets, women's fashion, men's fashion, beauty & personal care, and other miscellaneous items. Sellers can choose from these sections and make their choices. There are also options for free shipping or free returns for their customers.


eBay
This e-commerce is a subsidiary of eBay inc. and was established in 1995. It is a US-based firm but has a solid digital grip in Singapore. It has been considered one of the best customer platforms for over two decades
It is popular both in Singapore and other countries. It has different sections for electronics, cameras, fashion, computers & tablets, jewelry & watches, toys, collectibles, and other small sections.
eBay is more famous for 're-commerce', which means selling used goods online at a reasonable price. One of the reports of eBay showed that one-third or 34% of the customers find sustainability as a solid motive to buy and sell through the platform. This e-commerce platform is best for both buyers and sellers as the products come at very reasonable prices.
Best Value for Money
Almost every e-commerce platform mentioned serves outstanding value for money. But some big players still remain at the top because of their unlimited services and affordability. These are-
Lazada

Lazada was established in 2012 with the main motive of becoming South-East Asia's biggest e-commerce platform. It is now backed by Alibaba and has become one of the leading e-commerce platforms in the entire APAC region. It has approximately 400,000 sellers with 3000 brands that serve 500 million customers.
It has an estimated monthly traffic of 9.21 million. It offers a bundle of services such as electronic accessories, TV & home appliances, health & beauty, babies & toys, men's & women's fashion, sports & lifestyle, and so on.
Lazada is currently ranked as Singapore's number 1 e-commerce platform due to its value for money. This company provides a range of different products and gives its customers affordable and reasonable rates. It has diverse payment methods and improves its speed, efficiency, and accuracy.
Lazada is now available in Indonesia, Thailand, Malaysia, the Philippines, Vietnam, along with Singapore.
Qoo10

Qoo10 was founded in 2010 and was formerly known as GMarket. It is also one of the most prominent names in the e-commerce market. The website has over 7.5 million monthly visits. It stays in the headlines for some of its best products, including fashion, beauty & health, sports & leisure, digital & mobile, home & living, food & dining, babies, and hundreds of subcategories.

Qoo10 has even expanded its space to daily routine products and door-to-door grocery services. It has several payment channels that provide its customers with more options. It has also formed partnerships with Adidas, Nike, and many other big brands. The USP for Qoo10 is an easy customer experience. The application is comprehensive and easy to use. You can find high-quality products on the website at a reasonable price. It also gives exclusive discounts to registered customers.
To entice customers, even more, they've recently launched 'shoppertainment' for their customers, incorporating live streaming and promotional events that attract customers in every manner possible.
EZbuy
This e-commerce was formed in 2010 and was formerly known as 65daigou, which means buying on behalf. It has numerous products to offer its customers, such as men's & women's fashion, home furniture, shoes, bags, accessories, groceries, stationary, and many other products. Ezbuy started with the primary aim of providing a seamless experience to its customers so they can easily avail themselves of multiple services on the platform.
With time, Singapore's e-commerce expanded further to cross-borders, making its platform available for China, Taiwan, South Korea, and the United States, Ezbuy being a prominent example. Ezbuy has increased its customer base for nearly three decades and provides a smooth experience. Big brands like Adidas, Nike, Louis Vuitton, Gucci, Prada, etc., are available at affordable prices. It now has over 100 million customers across the APAC region alone.
Best for Ease of Use
A user-friendly e-commerce application is essential to increase active users or monthly visitors. Some of the best platforms that are super easy to use are-
Zalora

It is a Singapore-based online platform that primarily sells fashion and lifestyle products. Zalora caters to customers who are into trends and clothing. It is one of the most intuitive websites or apps since it leads customers straight to their choices.

It was founded in 2012 by Rocket Internet and is currently available in Indonesia, Malaysia, Hong Kong, Thailand, the Philippines, Taiwan, Vietnam, and Brunei, besides Singapore. It also encourages small owners to show their fashion and accessories products to interested customers at reasonable prices.

Currently, it has 3200 brands such as Adidas, Birkenstock, Under Armour, VANS, and many more.
Shopee
A multinational Singaporean company that was established in 2015. At present, it caters to many Asian Pacific countries such as the Philippines, Taiwan, Thailand, Malaysia, Indonesia, and Vietnam. It is based on a hybrid model that facilitates Customer-2-Customer (C2C) and Business-to-Customers (B2C). The website has 16.15 million monthly visits and 300 million users. It is best known for special festival offers and attractive campaigns.
Conclusion
As customers' needs increase, they demand services that make their lives more versatile. All the e-commerce platforms worldwide work solely to make lives more accessible and smooth. These platforms act like a mall in your home. Everything is available in your hands, from a small nail to furniture and apparel, which is just a few clicks away from reaching your doorstep. You can search for different items or even different types of services based on your objectives and requirements.