The Best Localised Fulfillment service in Melbourne
Affordable Shipping Rates
The e-commerce market is on the rise. 91% of Australians have access to e-commerce and it's a fruitful and big market opportunity. Now is the time to start if you're not already selling online. And if you are selling online, now is the time to ensure you have the best local fulfilled partner in Melbourne to help manage every aspect of your business's end-to-end logistics. Localized Fulfillment helps businesses cut down on delivery costs by providing them with a local hub where they can store their products. This also enables faster shipping and easier logistics for happier customers.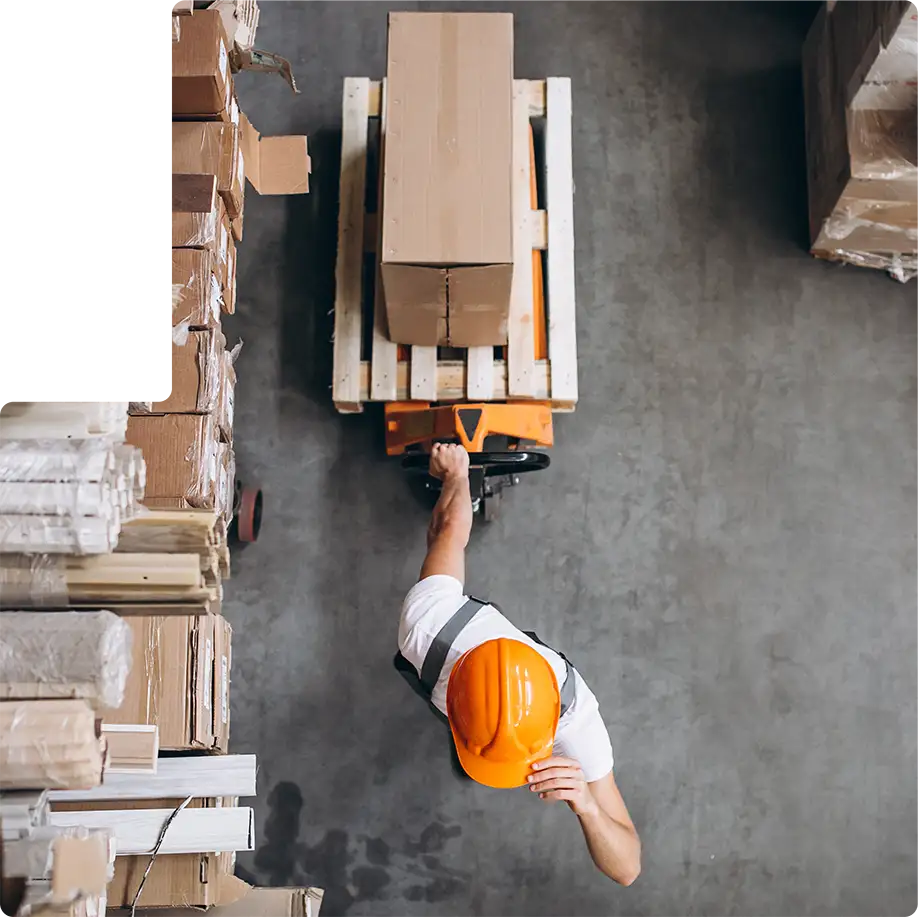 Localised fulfillment is essential for your Melbourne-based business.
The retail landscape is changing. In today's e-commerce-friendly world, consumers are more likely to buy something online than to go to a physical store and purchase the same item. The e-commerce industry in Melbourne is booming and expected to grow in the coming years. This means that more and more businesses are setting up online shops and looking for ways to fulfill orders efficiently. Localized e-commerce fulfillment is one solution that can help businesses keep up with the demand.
Here's a quick look at what you need to know about this growing trend:
1. What is localized e-commerce fulfillment?
Localized e-commerce fulfillment is a type of order fulfillment that allows businesses to ship orders from a local warehouse or distribution center. This can be a great option for businesses that want to improve their delivery times and offer their customers more convenience.
2. Why is it becoming a popular option?
There are several reasons why localized e-commerce fulfillment is becoming a popular option for businesses in Melbourne. First, it can help businesses save on shipping costs. Second, it can improve delivery times and reduce the risk of lost or damaged orders. Finally, it can give customers the ability to pick up their orders from a local store or distribution center.
3. How can businesses get started with localized e-commerce fulfillment?
Businesses should consider several factors before implementing a localized e-commerce system. One of the most important steps in selecting a partner for fulfillment and distribution is to finalize the desired delivery time and location with your logistics partner. Decide on the best format for your products and consider having a management team committed to the localization process.
4. What are some common challenges with localized e-commerce fulfillment?
Like any new project, there are going to be some challenges that come with implementing localized e-commerce fulfillment solutions in Melbourne. For example, not all markets are equally profitable, so it's important to choose a market that has the highest potential profits and is worth the effort involved in managing customer service and logistics.
+ other partners from around the globe!
Access the best shipping carrier integration at affordable prices. Be it on-demand, local, or international shipping, choose the best carrier for you and fulfill customer orders, day in and out. 
Sync your preferred sales channels with Locad to import all your orders and process your orders for shipping. Ensure no orders slip through the cracks and stay on top of your orders from order placed to successfully delivered.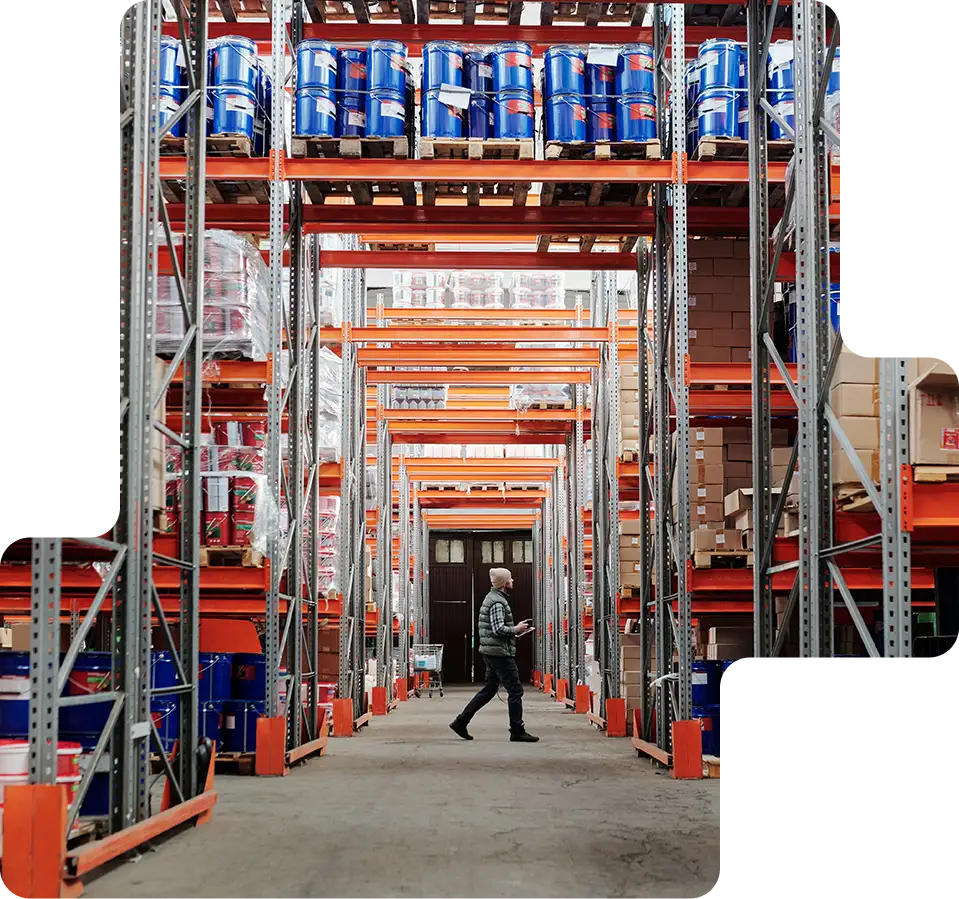 Add the best-localised fulfillment company to your e-commerce strategy.
If you're an e-commerce business, you already know how critical it is to have a fulfilling process. And if you want to maintain competitiveness, you must ensure that your process is as fast and efficient as possible.
There are several reasons why faster and localized fulfillment is essential to your e-commerce strategy.
Customers today expect fast shipping and they're willing to pay for it.
If you can get customers their orders quickly, they're more likely to be satisfied with their purchase and shop with you again in the future. 65% of customers are willing to pay more money to a business that can ensure faster delivery.
Fast shipping helps give you an advantage over your competitors.
You can get customers' orders delivered cheaper and faster because of your proximity to a local distribution center. In that case, you'll be able to win customers because it will seem that you're more reliable and better at fulfilling orders. If you want to keep your customers happy, make sure your brand fulfills orders quickly.
Quicker shipping can help improve customer satisfaction rates.
Customers who get their orders faster will likely stay and continue business with you. More the satisfaction rate of customers, the higher will be their purchases.
Say hello to Locad! The best-localised fulfilled company in Melbourne
Locad is an e-commerce fulfillment brand that offers end-to-end fulfillment services for e-commerce businesses in Melbourne, Australia and across Asia-Pacific. We ensure your orders are shipped quickly and close attention is paid to the smallest detail. Locad provides exceptional experience, expertise, and connectivity within Melbourne and beyond.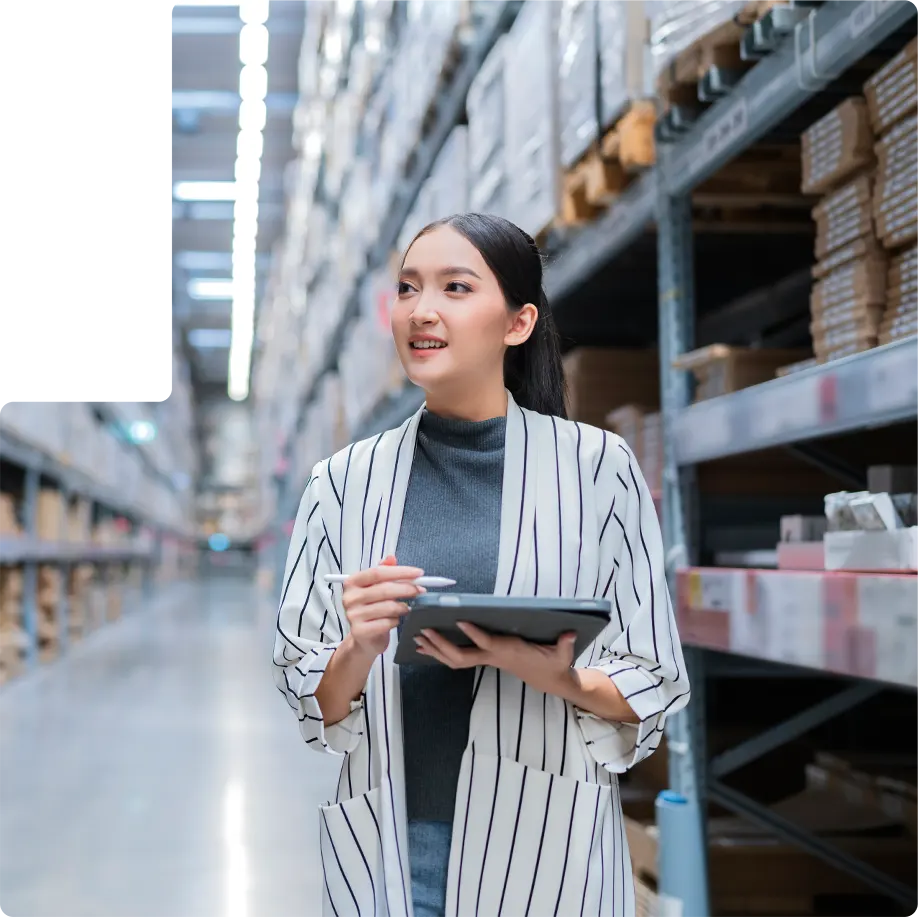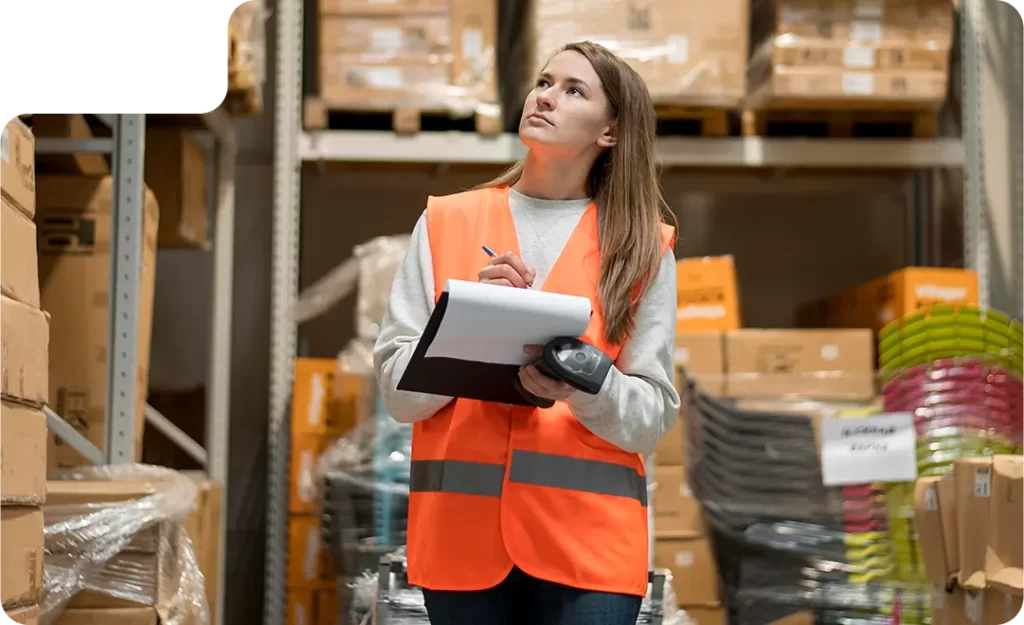 Businesses choose Locad as their local logistics partner in Melbourne.
Locad's Melbourne-based fulfilled facilities are designed specifically for e-commerce logistics. This means that your orders will be handled quickly and efficiently. We also provide a wide range of services including pick and pack, storage, shipping, and returns management. Locad's services are tailored to meet every brand's specific needs. By enabling the latest technology, we streamline operations, minimize errors, and keep you updated on your orders and inventory across all platforms.
Locad's global teams are dedicated and passionate about providing the best possible service for your brand. We're always available to answer any questions you may have and help with problems that arise. Locad offers the best service price, so you can be sure you're getting great value for your money. Here are some reasons why:
Trusted third-party logistics partner not only in Melbourne but nationwide and across Asia-Pacific
Fulfillment, storage and shipping costs that are pocket-friendly
Warehouse and fulfilled centers that are efficient and seamless
Zero cost for 30 days of storage on the first inbound of every product
Connected across Australia to enable the fastest delivery time
Here is why your business needs a local logistics partner in Melbourne
As the e-commerce industry continues to grow, it's becoming more and more important for businesses to have a reliable logistics partner that can help them tap into the city's vast consumer market.
1. Access to a broader market: Having a localized fulfilled partner that can offer you access to Melbourne's consumer market will allow your business to grow more prosperous.
2. Increased efficiency and productivity: An efficient fulfillment service can help streamline your local operations and make your business more efficient.
3. Cost savings: An excellent local logistics partner like Locad has a well-connected network of carriers across Melbourne that can help you reduce your shipping and transportation costs, which will save you money in the long run.
4. Better customer service: Partnering with a company that offers localized fulfilled services in the Melbourne area increases faster shipping and the best customer service. This, in turn, becomes enhanced, meaning higher satisfaction rates for you and your customers.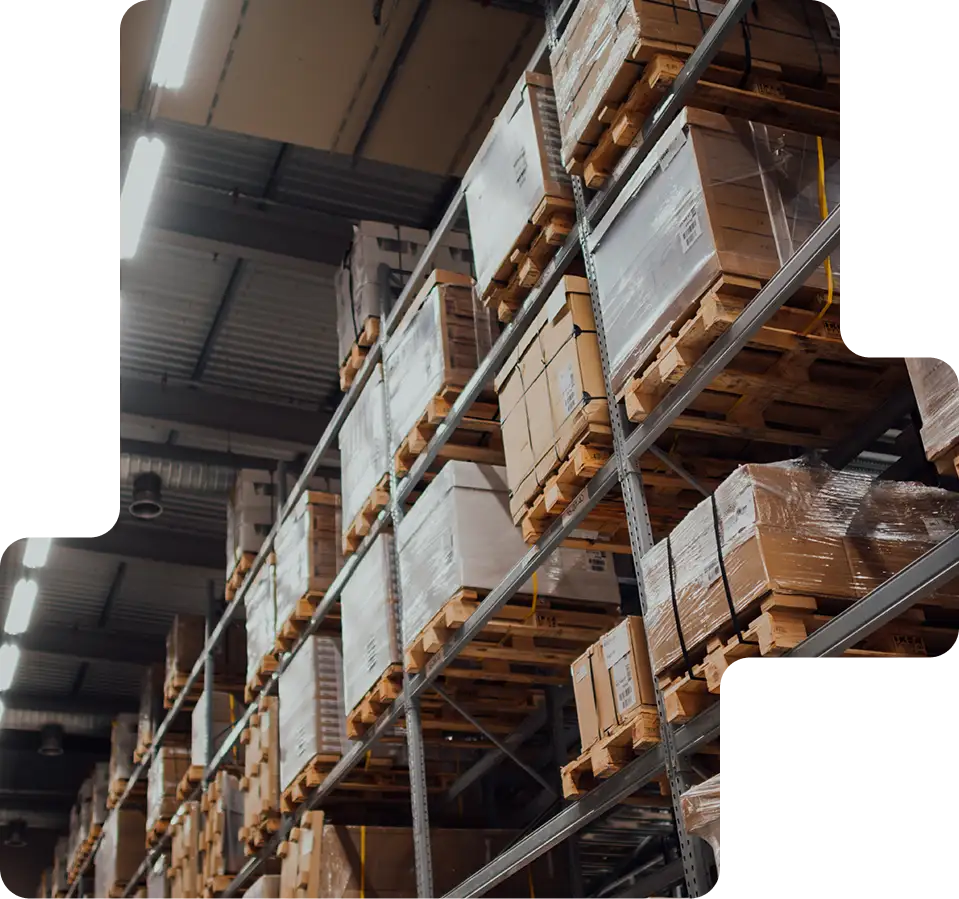 Join 100+ fulfilled businesses and start your journey
Locad is the best local fulfillment company in Melbourne
Locad is a local fulfillment company based in Melbourne. We do all the hard work so you don't have to worry about anything. Loca takes care of all the logistics for e-commerce businesses, so you can focus on what matters most to you: Your brand!
Seamless selling with the best-localised fulfillment centre in Australia
Locad strives for every customer to have a hassle-free experience. We work to make life easy for our clients in Melbourne and globally. Here's how we enable you with a streamlined system:
Dynamic warehouse management system with an end-to-end view of all goods
Real-time dashboard to monitor the fulfillment journey of all orders
Experienced professionals that handle every item with top quality care
Customized packaging services available on request.
We at Locad take care of your customer's package for you. We handle returns, refunds and anything else that might come up. You can rely on us to ensure your product is delivered the way you want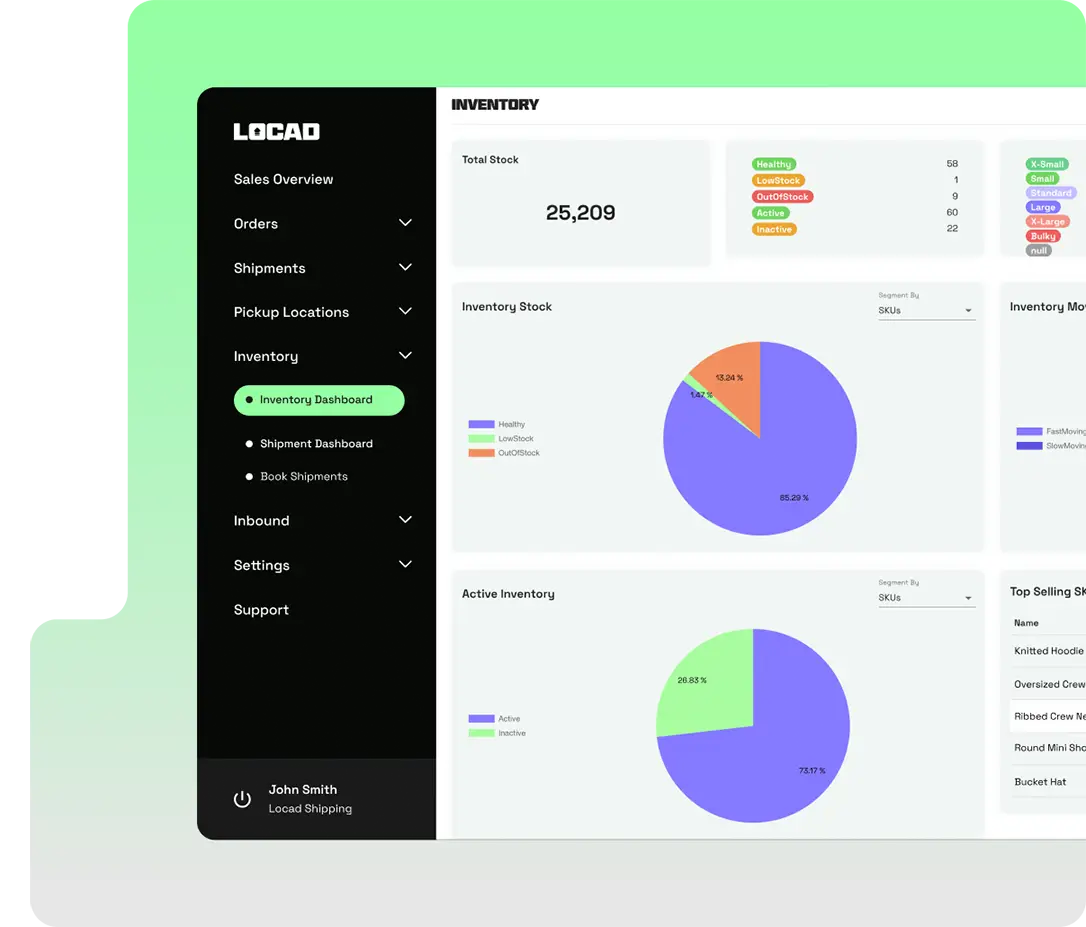 Hear from our trusted customers
"Now with Locad, 95% of our shipments are shipped within 90 minutes,"
"We noticed that with Locad, the speed of the customer service team has allowed us to be on top of more issues, much faster."
Jordan Harrisson, CEO, MuscleU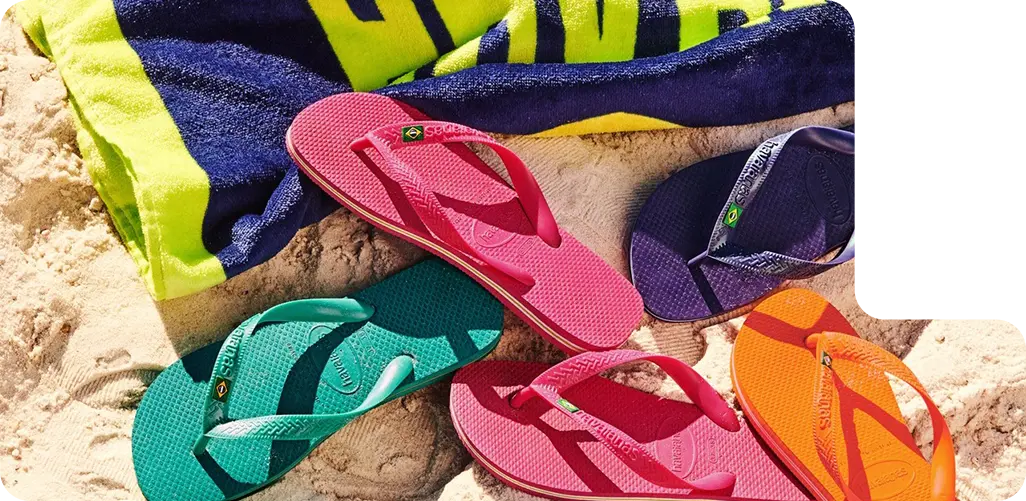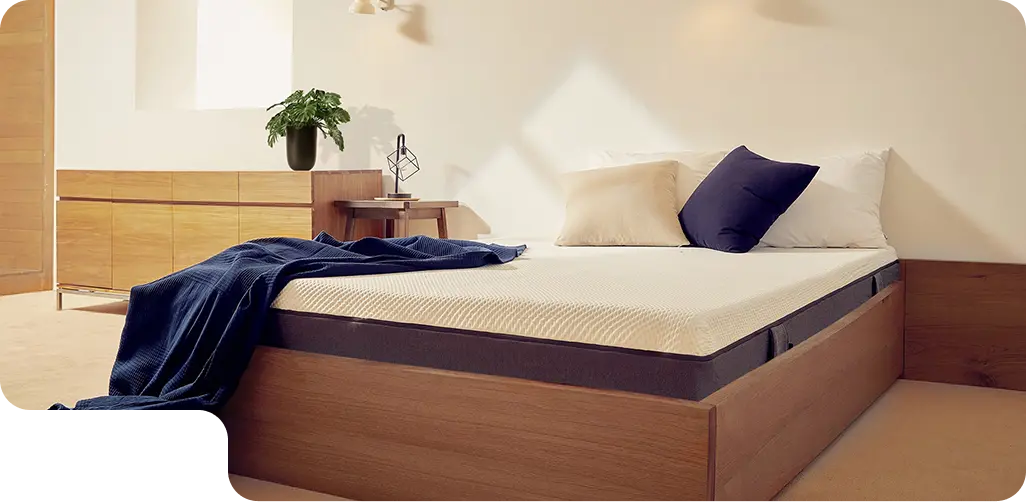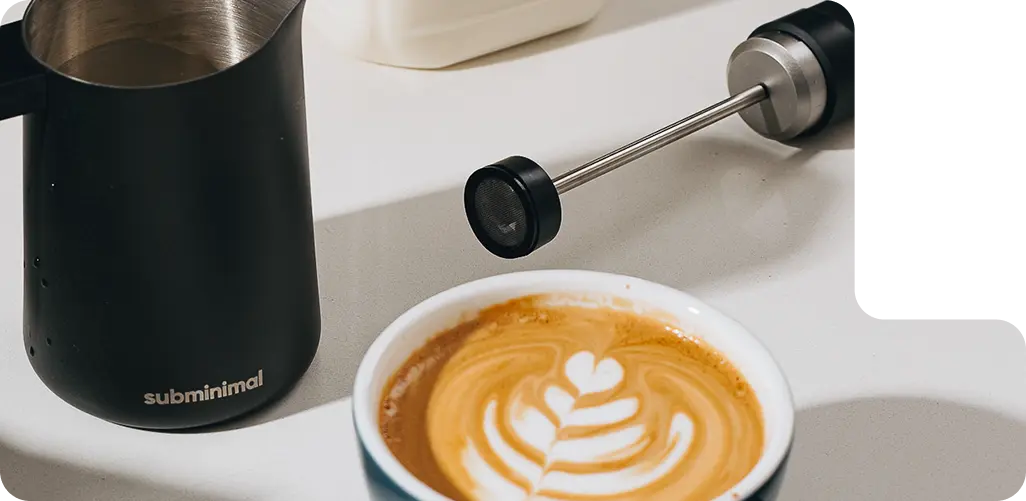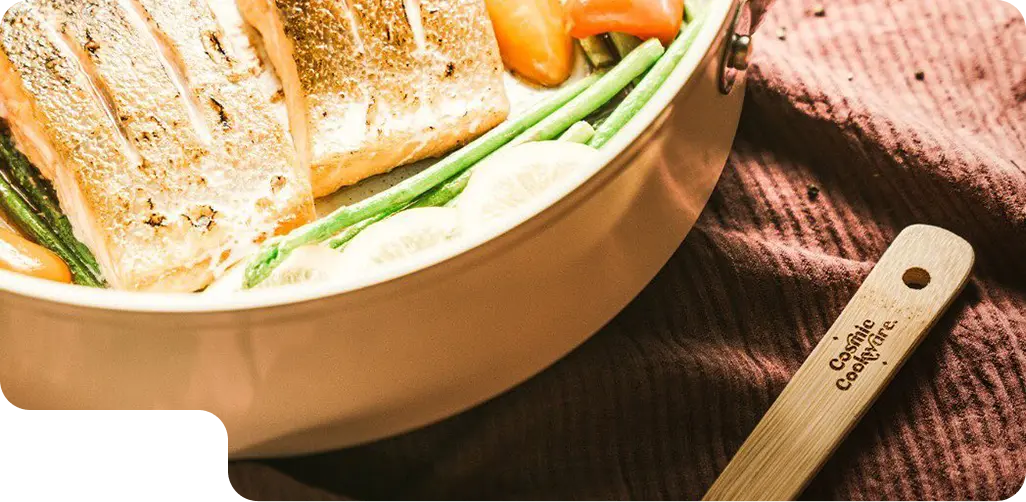 Benefits of signing up with Locad for your Melbourne e-commerce business
No lock-in contract
We commit to partnerships that are best for you. You can choose how long or short your partnership with us will be based on what is the most convenient for you.
Best shipping costs
Ship with courier partners you already know. All rates can be found in one place. Finding the best courier across Australia is quick and easy.
Partnering with the top local logistics partner in Melbourne is just a click away
Locad, with its best industry knowledge, is ready to help you do your e-commerce business, one customers rave about!
We know many third-party logistics companies in Australia, but we're confident that Locad has the best service for you and your business. Sign up to become partners, and let's start your e-commerce business.
Request a quote
| | |
| --- | --- |
| Does Locad integrate with Shopify and Woocommerce? | |
| Does Locad fulfill perishables? | |
| Does Locad support Cold Storage for my products? | |
| Can I ship my products internationally with Locad | |
| Does Locad fulfill items of all sizes? | |
| Does Locad offer custom packaging options | |
| Does Locad conduct stock takes/cycle counts? | |
| Can I visit Locad's 3PL warehouse to check my products? | |
| Does Locad fulfill both retail store and e-commerce deliveries? | |
| Does Locad have returns/reverse logistics services? | |
| Does the Locad perform address verification? | |
| Does Locad ship to all locations? | |
| Is Locad integrated with any e-commerce returns applications | |
| Can I recall or change the address on a package that shipped? | |
| Does Locad allow seperate packaging of SKU's? | |
| Can Locad help me manage inventory across multiple channels? | |
| Will Locad carriers provide tracking information and how does tracking work? | |
| Does Locad resolve a Stock/Inventory mismatch? | |
| Can Locad help me with data on the sellable stock for a particular product available on various marketplaces? | |
| Can I set buffer stock on Locad for a particular product? | |
| Does Locad's system let me view just my recent orders? | |