Most of the time e-commerce businesses have a few good marketing wins after which things die down to a standstill. During these times, it is advised to optimize your existing channels rather can expand into new ones.
Simply start with your own e-commerce business site and analyze your conversion rate. Maybe there are tools, design alterations, or plugs that you can implement to change and improve your site conversion as a part of your marketing strategy.
Conversion rate optimization has been around since the early 2000s and it is a great way to improve all aspects of your e-commerce store.
In this guide, we'll cover everything CRO and the right tools and strategies that will help boost your conversions.
What is e-commerce CRO?
Conversion rate optimization is the process of optimizing your website to increase sales. This can be achieved through a variety of strategies like improving product pages and optimizing the checkout process, and including more popups and CTAs throughout your site.
Why should you invest in conversion rate optimization?
Let's say that you sell sneakers and your average order value is $100. And let us assume you get around 20,000 unique visitors to your online store every month and your conversion rate is 1%.
So, how many customers do you have every month, on average?
Conversions = 20,000 x 0.01 = 200
Revenue = 200 x $100 = $20,000
Perhaps your Google Ads is responsible for bringing 50% of traffic to your site meaning, it generates $10,000 every month or half of your total revenue.
So, what if you increase your 1% conversion rate to 2%?
Conversions = 20,000 x 0.02 = 400
Revenue = 400 x $100 = $40,000
Therefore, it proves that improving your conversion rates just doubled your sales.
And that is why you should invest in conversion rate optimization.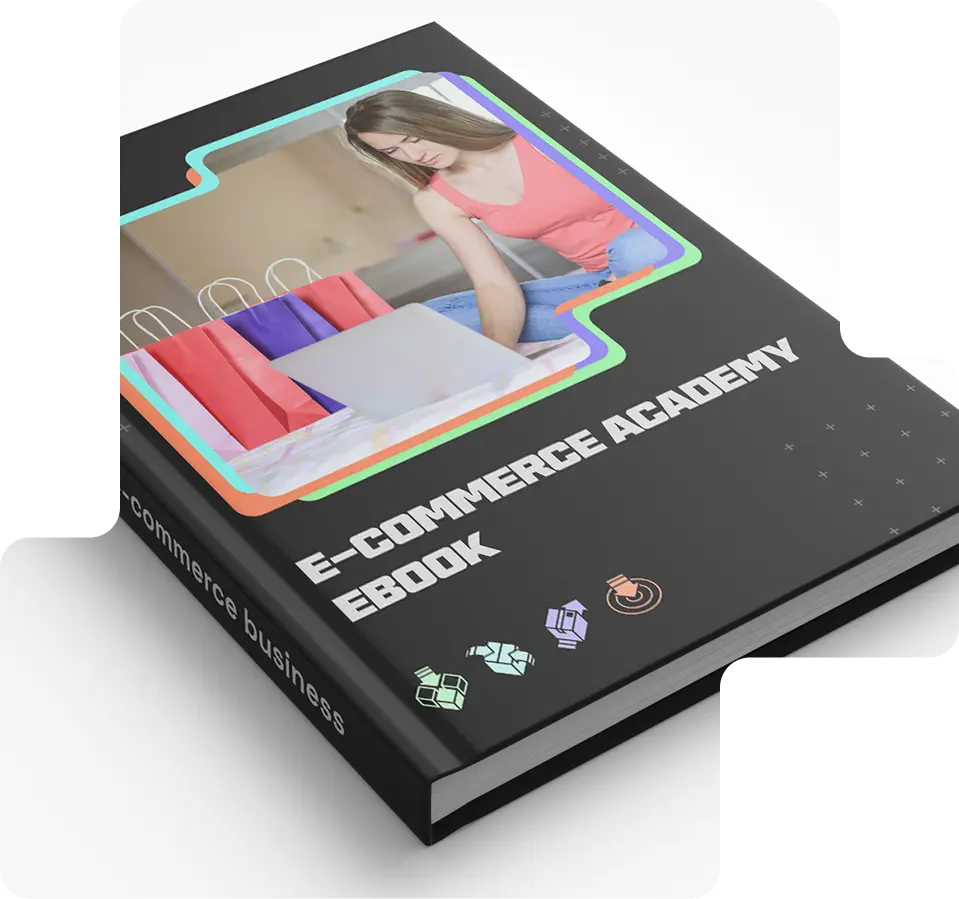 In a hurry? Don't worry, we got you covered. Download the ebook version of this page and read it anytime!
Why is CRO important for e-commerce?
There are various reasons why CRO is vital for e-commerce business, like:
You'll have more sales
It is the primary reason for implementing CRO strategies- your sales are bound to go up. According to Venturebeat, implementing CRO strategies has a return on investment of 223%
If you improve your conversion rate by say 10%, your sales will also go up by 10%. Essentially, improving your CRO will mostly depend on the strategy you choose.
It could be as simple as including a popup or even changing the font size- even small changes can yield bigger results.
CRO will save you money
It is a very cost-effective solution. CRO is one of the cheapest growth strategies that you can implement.
Let's understand this through an example.
If your pay-per-click ads cost $10-$40 per click and your conversion rate is 2%, you'll need to drive 100 visits from your PPC ads.
Now let's say the average PPC ad cost is $15, meaning you'll have to pay $1500 to drive 100 visits. And since your conversion rate is 2%, you'll be able to make only 2 sales.
This isn't plausible.
Simply optimizing the conversion rate can help you make your bang for the buck, drive more traffic to your site and generate revenue. Thus, CRO will save you a lot of money.
Other than these two reasons, CRO will also help in:
Understanding your customers better
When you implement different CRO strategies like A/B testing, split testing, surveys, and usability testing, it will help you understand your target audience more and learn about their reception of your products.
Boosting your Google rankings
It is no doubt that Google considers user experience when it comes to search ranking the websites.
User-friendly will generate more sales and it will also ensure a bigger ranking. And this is important because the pages that rank first on Google usually have a click-through rate of over 30%, according to Hubspot.
Where to Implement a CRO Strategy
These are the four pages on your site that benefit most from CRO:
Homepage
The first choice is the homepage. Since this is the first page that the customers visit and creates the first impression, your CRO strategy can help create an opportunity to retain those visitors and entice them to browse further through your site.
This can be achieved by highlighting links to product information, incorporating a chat box that initiates communication with visitors, or offering a free signup opportunity to up the ante on their browsing experience.
Pricing Page
Pricing pages of a website are crucial for site visitors. And CRO can help this page convert visitors into customers by simply modifying certain pricing aspects like explaining the product features associated with each price, pricing intervals like price-per-year against price-per-month, adding a pop-up form, or including a phone number to call and enquire about pricing.
Blog
A blog page presents a great opportunity to publish informative and attractive content regarding your industry- this can use CRO to convert readers into leads.
This includes adding a call-to-action throughout the article or enticing the reader to sign up for your newsletter to learn more about a particular topic.
Landing Pages
Landing pages are designed with visitor interaction and engagement in mind, therefore it makes sense that this page has the highest average conversion rate by 23%- this is supported by Omnisend.
There is various way you can use to optimize your landing page like providing a preview of the content that they can expect throughout the website, adding videos to make the landing page more enticing, or providing some downloadable resources.
Now that you have an idea of where you can optimize for conversion, the next thing you need to focus is on getting ready to start the optimization process. And there are formulas involved in the process.
CRO Formulas
No matter how big your business gets, you will need to convert your website visitors into leads, customers, and advocates for your brand and you will have to achieve this in the most impactful, effective, and reliable way.
By CRO, you can get more out of your existing website traffic and ensure your target qualified leads. A straightforward concept it may be, but it setting conversion goals aren't easy. You can't simply say that you want this page to convert 100 people that converted 50 people the previous month.
You need to pinpoint it, and narrow it down to specifics- you want 50 conversions of every X amount of visitors.
For a better understanding when it comes to your position in regards to conversion rate, there are three formulas you can use to understand, analyze and improvise.
CRO Calculation 1: Conversion Rate
As mentioned before, in order to calculate the conversion rate, you have to divide your number of conversions by the number of visitors. After which, you'll need to multiply that number by 100 to calculate the percentage.
Conversions / Website traffic x 100 = Conversion Rate %
CRO Calculation 2: Number of Net New Customers
To calculate the number of net new customers, you should divide your net revenue goal by your average sales price.
New Revenue Goal / Average Sales Price = Number of New Customers
CRO Calculation 3: Lead Goal
To calculate your lead goal, you need to divide your number of new customers by your lead-to-customer close rate (i.e the total number of leads divided by the total number of customers) percentage.
Number of New Customers / Lead-to-Customer Close Rate % = Lead Goal
Let us go through an example of the formulas:
Say your website has 10,000 visitors per month and it generates 100 leads, thus 10 customers each month. So the visitor-to-lead conversion is 1%
If you want to generate 20 customers each month, you need to get 20,000 visitors to your site and ensure that the quality of the traffic is maintained- however, it is a risky balance. Therefore, focus on getting more leads from the existing traffic by optimizing your conversion rate. This can be less risky and will produce better results.
How to increase your e-commerce conversion rate
Focus on the top of the funnel first
Traffic is essential conversion. Thus, the first thing you need to focus on is setting up the top of the funnel and ensuring you are acquiring traffic and visitors are browsing your category and product pages.
If visitors do not go through your funnel, then your CRO efforts will go to waste. For instance, if the majority of your sales are coming from third-party marketplaces like Amazon or eBay, it shows that the presence of your site is small, highlighting that you should work on growing your brand and generating more traffic on the site before venturing into CRO efforts.
Improve your category pages
You can improve your category pages by displaying user reviews. Essentially, user-generated content can help increase your e-commerce conversion rate. Include influencer shots and videos to assure credibility.
Additionally, simplify your navigation menu and option on your category pages; also, a suggestion would be to avoid sidebar navigation.
Improve your product pages
There are a few ways in which you can improve your product pages to increase your e-commerce conversion rate.
Use engaging and pleasing product images. For that extra flair, display user-generated photos and videos shared by your customers and influencers. Do not skip on displaying product reviews for each product.
It is imperative your product description is packed with informative and relevant information.
Video is preferred over static images as your primary product multimedia. To ensure credibility and authority, displaying a "certification" on your primary multimedia is a great idea.
Reduce shopping cart abandonment
How many of your potential customers add something to their cart and then abandon it before going through the purchase?
According to Geckoboard, the average cart abandonment rate is 68.81% and it varies from industry to industry.
Go through your checkout and purchase process- start will the add-to-cart action button, then the cart page, and work your way through the checkout process and understand the problem and what can be improved.
Improve your add-to-cart rate
A great way to improve your e-commerce conversion rate is by improving your add-to-cart rate.
You can achieve this by displaying limited-time offers and deals.
Another tactic is using notifications like dynamic notifications that display what other customers bought the product while the browsing customer is contemplating their decisions, or scarcity notifications to show that there is limited stock of the product to create FOMO and urgency.
It is imperative to decrease the load time of your pages to decrease bounce rates.
Additional things you should display are trust banners, credit card logos, your certifications and warranty, and the shipping cost before the cart page.
Improve the checkout experience
Speaking of checkout experience, improving this process can exponentially change your e-commerce conversion rates.
All you need to do is simplify your checkout navigation menu and remove any unnecessary fields that the customer will waste time filling in.
Another tactic is to simply ship options.
Focus on the user experience
You need to go through your entire site, in the shoes of your customer. All the way from where your user lands to the entire checkout process, following through the journey can help pinpoint the areas that need improvement.
You can set an A/B test to check and compare user experience.
How to set up an A/B test in 3 easy steps:
Set a goal and design your test
Once you have the data you need for a specific page or part of the marketing funnel you want to optimize, you should create an A/B test.
You need softwares like Optimizely or Google Optimizer.
Run the A/B test
When you launch your A/B test, ensure that you give enough time to gather all the data it requires- this depends on the traffic your site gets.
Analyze the results & continue testing
Do not get discouraged if the variation made results in failure since this testing is about learning.
Now that you have more data about your visitors, you can create the next iteration and test it again.
However, if you do not get any significant results, it indicates that you are yet to identify the customer pain points. Therefore, you'll be required to go back to the blueprint and map out the customer journey to get a clearer picture.
How to boost your e-commerce conversion rate
Now, let us look into how to boost your e-commerce conversion rate:
Add pictures of people
Adding pictures of people or faces to your homepage has proven to increase conversions.
37Signals highlights a study that underlines how adding a person's picture to their homepage increases their signups by 102.5%.
Use psychological validation
A great psychological principle that makes the user convert is validation. The human psyche happily accepts validation.
An example of this yielding positive results is Airbnb where they validate the password field when the user puts in a strong password. Additionally, the other fields turn green when a user fills in their information- a simple way to validate that creates a positive impact.
Experiment with the CTA button text
One of the most important elements of your site that you need to optimize is your call-to-action button.
There are various standard call-to-actions but we'd suggest getting creative with it. And it doesn't have to be over the top either. A case study from DeWalt highlights how they tried changing the button call from "Buy Now" to "Shop Now and it resulted in 17% more clicks.
Experiment with your grid layout
Experimenting with your layout for the category pages is a good idea. It may seem like a trivial thing but this Smartwool case study shows how impactful it can be.
For their controlled variation, they simply presented one product display larger than the rest and for their variation, they maintained a standard grid and products of the same size.
And this small modification leads to an increase of 17% in average revenue per visitor.
Optimize your site for mobile
People are mobile and like to shop on the go; not everyone prefers to shop on a desktop. Therefore, it is imperative to optimize your site for a mobile dive.
Bigcommerce highlights how 54% of all e-commerce sales come from mobile users. So you need to ensure your site is responsive on various devices like desktops, mobile, and tablets.
Add filters to product category pages
Users often use filters on the product category pages to help find exactly what they are looking for.
Some of the suggested filters are featured (featuring your best products), new arrivals, most popular (among your customers), price range, and alphabetical order.
Use exit-intent popups
Using exit-intent popups can convert visitors to leads and it is a powerful tool.
These popups are displayed right when a visitor is about to exit your site. You can include an attractive copy and design. They've proven to be more effective.
Get creative with the "no" button on your popup
Getting creative with the "no" button on your popup can prove to be positively impactful. A boring yes or no doesn't grab the attention of the visitor and a popup's MO is to grab the attention of the visitor.
Therefore, use psychological hacks that will resonate with your audience- like pull reverse psychology in a softer and better way to entice the customer and have them pay attention to the message of the popup.
Upgrade your site chat
A basic function of the site chat widget is to chat with your site visitors and customers. But marketers know the true potential.
Entice the customers into starting a conversation in the widget by asking some interesting questions, where you show them that you care.
Show customer reviews visually
One of the most powerful user-generated content tools is custom reviews. And displaying your customers' reviews visually can improve your site conversion exponentially. According to Entrepreneur, 88% of customers take peer reviews into consideration during their purchase decision.

Therefore displaying them visually, so that it is easy for the customer to find, can help boost your e-commerce conversion rates.
Offer alternative payment methods
When you offer alternative payment methods, during your checkout process, make it easier and user-friendly as your present them with choices.
These alternative payment methods could include Apple Pay, Paypal, Google Pay, etc.
Launch a referral program
Referral programs encourage word-of-mouth, monetize it and improve your site traffic.
Tools like Swell Rewards can help you quickly launch a referral program on e-commerce platforms like BigCommerce and Shopify.
Offer Free Shipping
Free shipping is a really powerful tactic to increase your conversions. According to WalkerSands' report, 79% of US consumers say that free shipping would entice them to purchase online, and 54% of consumers under the age of 25 would prefer same-day shipping.
These are some of the reasons why Amazon as a marketplace a taken over the industry.
Display shipping costs early to increase trust
By displaying the extra shipping charges at the very end of the checkout process, you're frustrating your customer. They'd feel cheated because they expect the product page to include the shipping price before they can make a decision.
Sharing this information right at the end of the checkout process, before the customer can make the payment, can lead to them distrusting your business and lead to cart abandonment.
Studies highlight that 21% of shoppers leave the online shop because of this. Therefore, display shipping costs on the product page to increase the trust of your customers.
Personalize your content for each user
When a customer is making a purchase decision, emotions can easily influence them. Therefore, a personalized experience for the customer can have a positive impact that can encourage them to purchase your product.
In fact, research shows that 49% of buyers have made an impulse purchase due to personalized experiences.
Let your users create a wishlist
This tactic works really well with personalization.
Simply allow the users to add products to a wishlist. And follow this up with reminders about the products they've added to the list- it simply could be a reminder or you can also share some good news by sharing that a product on their wishlist is at a discounted rate.
This is a great way to obtain more data on the preferences of the users, and use them to retarget and engage them in your site more.
Display your content visually
One of the principles of copywriting is displaying your content visually.
It makes your products and your business easy and fun to understand and interact with. Therefore, do make the customers work more than they have to, simply display your content in a visual and pleasing manner.
Focus on the value your product brings
Instead of filling up your product descriptions with features, and all the irrelevant tassels and whistles, focus on presenting your product descriptions to the customer in a manner that puts them at the center.
Revolve your product description around the customer's pain point and how your product can help solve it by discussing its benefits and results- this is a more effective way of presenting impactful product descriptions.
Display social proof
Displaying social proof allows for the customers to speak for you, essentially advocating for you. Therefore, display testimonials, reviews, and other user-generated content.
Social proof is a great and easy way to distinguish your landing page copy from those of your competition.
Display customer testimonials
As we just mentioned, social proof is imperative and its placement on product pages is the most powerful and impactful way.
Use customer testimonials with proper product headlines and keywords to boost the SEO of your page as well as to gain the trust of your customers.
Educate with long-form content
You can get way more traffic and impressions from switching your tone from a seller to an educator.
Offer value to your users for free by educating them through the use of long-form content.
Create a Product Benefits Section
When you create a section to share and highlight the benefits of using your products, shoppers are more likely to convert.
Simply convey their benefits, how easy it is to use and how it will help solve their problems. It will entice the visitor to convert and purchase your item.
Offer Customer Reviews
Customer reviews are a powerful tool. Statistics fact-check this as 95% of shoppers read online reviews before making a purchase decision and 72% of customers do not take any action before reading reviews.
Therefore, to increase your e-commerce CRO, encourage your customers to purchase by displaying reviews on your product pages.
Give Shoppers a Glimpse Into Your Culture
People buy into brands, not just products. And you want them to invest in your brand- emotionally and monetarily. Therefore you have to provide them with a glimpse of your brand culture.
Studies highlight that 87% of consumers would purchase a product that is based on values the companies advocate for and 76% would boycott the brand if it supported beliefs that contradicts theirs.
Thus, create a compelling brand story and garner the support of your target demography by underlining your culture, mission, values, and philosophy.
Use a Chatbot to Answer Basic Questions
Chatbots handle up to 85% of all customer service interactions, research suggests. Therefore, they play a major role in e-commerce – it is a digital salesman available 24/7.
Leading brands around the world are taking advantage of this fact and are using this technology to its full potential in guiding and assisting shoppers.
Offer Videos for Complex Products
Videos, as mentioned, are now the preferred form of multimedia for product display on e-commerce sites. This is because videos have the potential to clarify any confusion that the customers may have about the working of the product.
According to video marketing statistics, 97% of businesses express how their product videos have helped increase the understanding of the user regarding their product. Furthermore, 81% said that it lead to a spike in sales.
Therefore, it is a great strategy to boost e-commerce conversion rates. Although it does require time, effort, and money, the results are worth the input.
Be Clear About Product Details
Never assume that your customers will know everything about the product and its details. And you shouldn't waste time understanding and dissecting what they may and may not know.
Ensure to include all relevant and important points in your description of the product and communicate in a crystal clear manner, therefore there is no stone left unturned.
Display Products from Multiple Angles
A good and professional product page design and a collection of excellent product photos can be really beneficial to boosting e-commerce conversions.
These elements help the shoppers visualize your products and help them envision using them, therefore it is crucial.
Do not forget to have crisp and clean images with great aesthetics from different angles.
Displaying the product from multiple angles can make a huge difference and help the shoppers have a clear picture of your product and how it will look when they get their hands on it.
Conclusion
Online shopping, day by day, is becoming a driving force within the retail and e-commerce business industry. Therefore, it is imperative to have a successful website for both short and long-term success.
And to ensure this success, you need to boost and increase your e-commerce conversion rates- making it a priority. It encourages the customer to do the thing your business fundamentally depends upon i.e buying your products.
We hope that this guide has helped clarify everything related to e-commerce conversion optimization, where to do it, how to increase it, and the ways to boost it.